In this article, we are going to answer all of the questions that you have about Pizza Cupcake. This company was featured on Shark Tank a few years ago, and ever since then, people have been wondering what happened to them. We will tell you what they are up to now, and whether or not their business is still successful. So, if you're curious about Pizza Cupcake, keep reading!
What Is The Pizza Cupcake?
It's hard to find someone who doesn't like pizza. In fact, pizza is one of America's favorite foods. The only problem with pizza is that it can be messy to eat. Even worse, due to its large size, you can't take pizza on your field trips or to work. However, pizza cupcakes are the solution to this problem.
Pizza cupcakes are single-serving pizzas that have been baked in a cupcake tin. So this delicious treat is essentially a cross between pizza and cupcakes. They are made with dough, cheese tortellini, marinara sauce and more! They are the perfect size for snacking and they are less messy than traditional pizzas.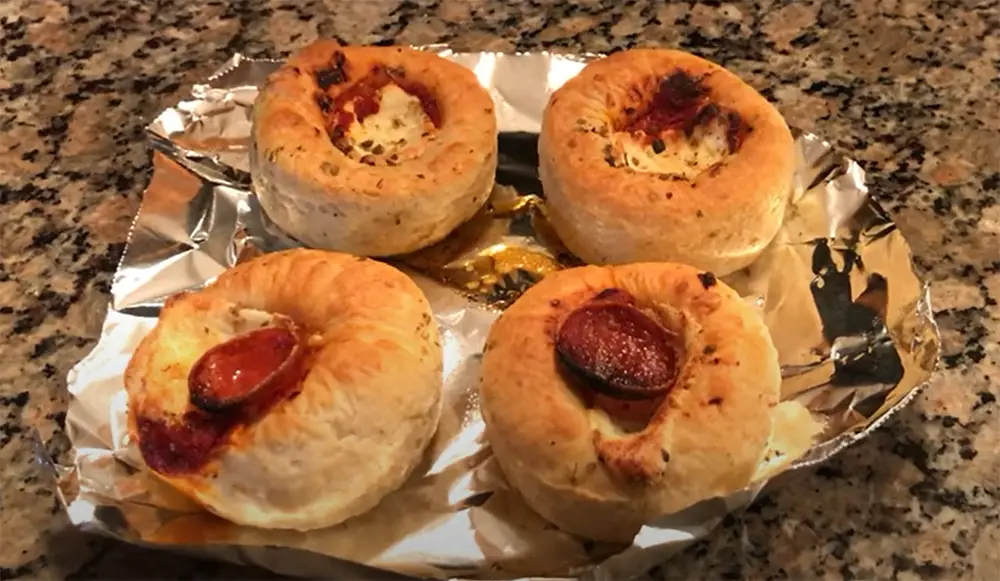 The delicious taste of a pizza cupcake now available in two flavors. Customers can choose the Margherita or Pepperoni made with our proprietary dough. And there are also a variety of toppings available, such as sausage, mushrooms, and zucchini.
The only thing you need to do to consume the cupcake, is to heat it up in the oven. The dough of the cupcake is incredibly fluffy, and the cheese pulls right off. The sauce is slightly sweet with a strong flavor of tomatoes. Creators of the recipe don't recommend heating it up in the microwave, as it will make the cupcake doughy. [1]
History of the Founders
Pizza Cupcakes is a new food startup that started in New York City. The founders, Andrea Meggiato and Michelle Jimenez are both husband-and wife team who have been working together for years before starting this business venture.
Andrea worked at FARAONE MENNELLA as Chief Operating Officer and has a wealth of experience in the food industry. His wife, Michelle on other hand is a marketing expert.
Andrea's job as a chef always took up too much of his time. When he had some free hours in between shifts and assignments at work, Andrea would spend them dreaming about starting his own culinary business one day. At one point, Michele offered her husband to quit his job for them both to start a family business which would turn his dream into reality and share their delicious creation with the world.
The company started out of humble beginnings, opening their first store in 2018 at Smorgasburg – an outdoor mall that serves up delicious street eats from around the world. The exposure they got by launching their own Instagram helped the store quickly become popular among tourists and locals alike.
Later in 2019, Pizza Cupcakes debuted as a snack food at Citi Field, home of the New York Mets. Many people had an opportunity to enjoy the unique flavor of these cupcakes throughout the season.
Famous celebrities like Mariah Carey tried out the Pizza Cupcakes, and even took a lesson on how to make them from Andrea himself!
It was clear that there was a demand for their product and things were going well for the couple. However in the same year COVID-19 pandemic hit the world, which put a major strain on their business.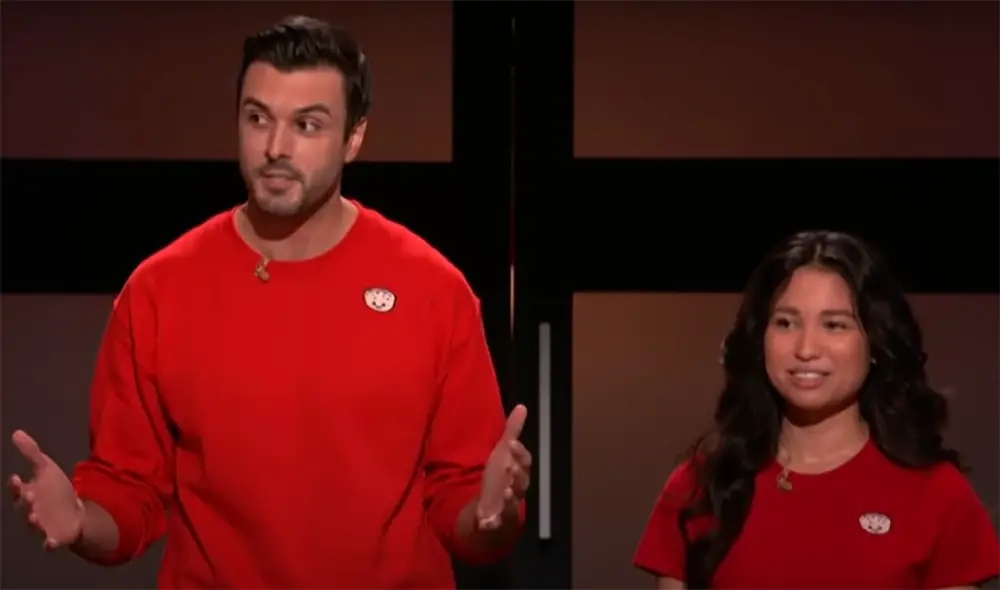 Unfortunately, as many other small business owners, they had to close their physical store. The couple was struggling to keep their business afloat, but they did not give up. Because of the pandemic, many people had to spend time indoors and because of that their online deliveries had increased.
Despite all these struggles, they still managed to earn around $800,000 in sales in 2020, despite expecting to earn only around $344,000.
Understanding that the pandemic is hard on everyone, but especially the essential workers, they decided to give away free cupcakes to the health care and welfare workers in New York. [1], [2], [3], [6]
Pizza Cupcake at Shark Tank
The couple's hard work and dedication eventually paid off and in 2020 they landed a spot on Shark Tank. Since the pandemic halted their plans a little, they had to recover and find new ways to market their product. To take their business to the next level, they needed more than just a loan – they needed a helping hand to grow and reach a wider audience.
Andrea and Michelle asked sharks for a $125,000 investment for a 5% stake. They started their negotiations by telling their own story. And of course, they brought some cupcakes for the sharks to try out. Sharks had enjoyed the cupcakes and were very impressed with how the couple developed their business until now. However, they were not willing to accept the offer that was on the table.
Lori Greneir was the shark that showed the most interest and she offered $125,000 for a 20% stake in the company. Previously she had already invested in other bakery companies, so she had some experience in the field. Andrea and Michelle did their research and wanted to have a partnership with Lori as well. The couple negotiated back with Lori and changed their offer to $125,000 at 12.5% equity and 2.5% advisory shares. In the end, they managed to reach a deal! [1], [2], [3], [4], [7]
How Pizza Cupcake is Doing After Shark Tank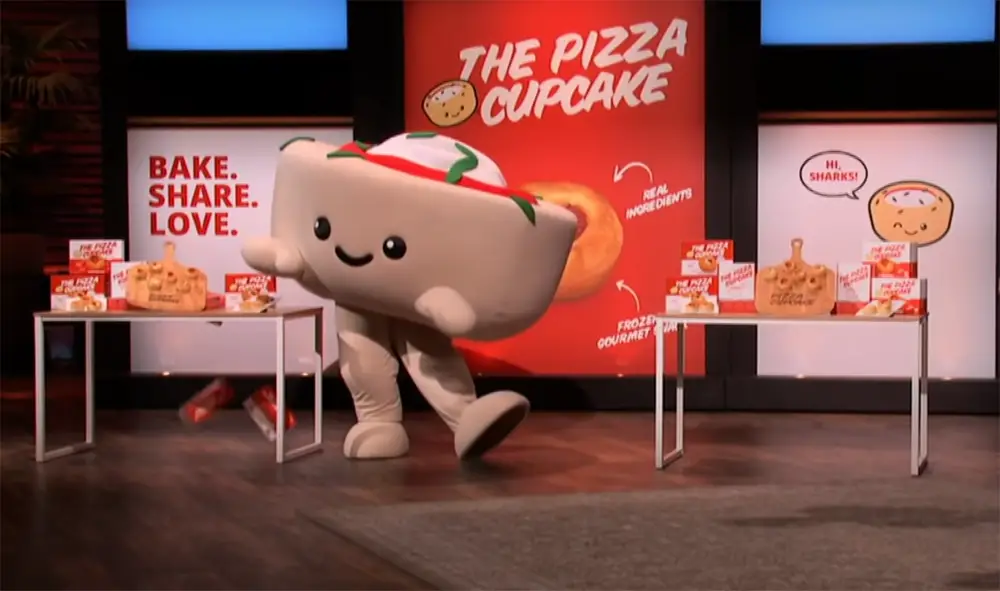 A few months after the episode aired, they decided to venture into retail. The couple's unique product can now be found in select stores on the East Coast.
Pizza Cupcakes can be purchased online at the company's website or in selected stores. A box of twelve cupcakes costs $25.99 and can be shipped anywhere in the United States. They also have a store locator on their website, so you can easily find out if there's a store near you.
You also get to save money by doing multiple boxes in bulk however, for example the double box offer costs $49.99 which means you are saving a dollar, and three boxes are worth $69.99.
Unfortunately, as of now the company doesn't sell vegan options, but they don't count out such a possibility in future. Gluten-free cupcakes however are being sold, simply choose this option when making an order.
Pizza Cupcakes also has a wide social media presence with around 30 thousand followers on Instagram. The company uses this platform to not only advertise their product but also to show the behind the scenes of what goes into making these delicious cupcakes. They also keep an active Facebook page with 7k likes to reach the audience over there.
Because of a fairly decent online presence, the Pizza Cupcake couple was also invited by Lori Greiner and Kevin O'Leary to help them launch IG 4 Live.
Last Valentine's Day, the Pizza Cupcake team partnered with cravings by Chrissy Teigen for a special flavor-a Margarita topped off with chili flakes and filled to the rimmed mozzarella cheese.
Even though the COVID-19 pandemic continued to be a difficult time for Pizza Cupcake. However, they have managed to weather the storm and are still in business today. [1], [2], [3], [5]
Pizza Cupcake Net Worth
The couple has not disclosed their exact net worth, but according to various sources, the company initially had a valuation of $250,000, which quickly rose to $833,000. This is a significant increase from when they first started out and it is safe to say that their time on Shark Tank was a success. [7]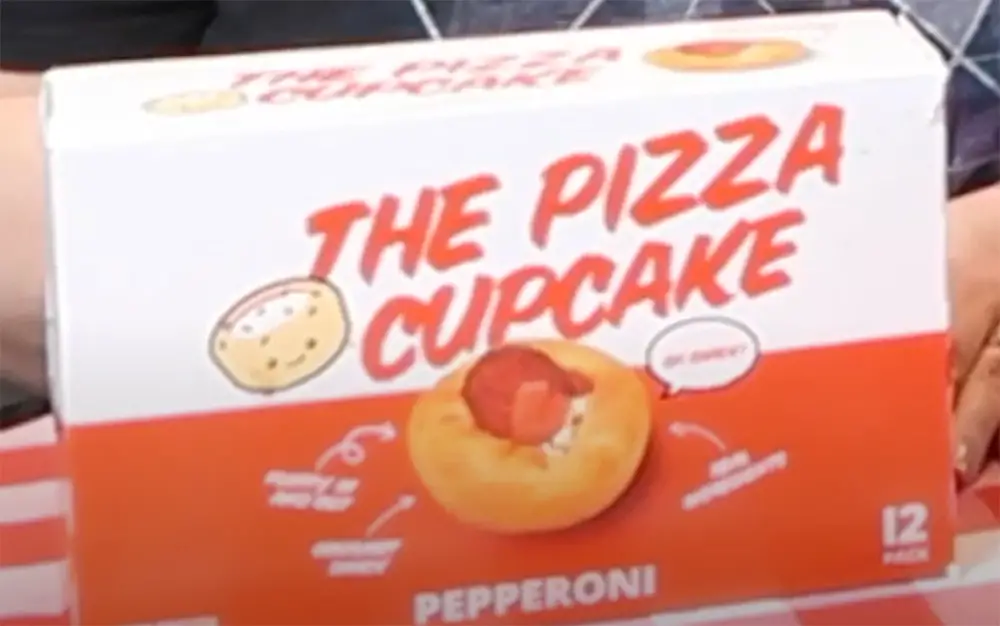 FAQ
Did The Pizza Cupcake get a deal on Shark Tank?
Yes, the Pizza Cupcake founders managed to reach a deal with Lori Greneir. She presented the couple with the deal of $125,000 for a 20% stake in the company. However, they negotiated back and offered $125,000 at 12.25% equity and 2.50% advisory shares. In the end, Lori agreed to this deal.
How much is The Pizza Cupcake worth now?
After getting a deal from Lori Greiner, Pizza Cupcakes had reached a valuation of $833,000. This means they were successful in their time on Shark Tank and we can't wait to see what else these entrepreneurs will do next!
Who owns the pizza cupcake?
The company is currently owned by Andrea and Michelle Jimenez Meggiato, the couple that appeared on Shark Tank. What initially started as a small cupcake business in their kitchen, has now turned into a company with a big following.
Is the pizza cupcake doing well?
The answer is yes! The company has been growing steadily not only online but in-stores as well. If you live on the East Coast of the United States, you might have seen them in select stores. They keep fulfilling orders with no issues and are always looking for ways to improve their product.
Andrea and Michelle have also implemented a subscription model, which indicates they put a lot of faith in their business.
Useful Video: Shark Tank US | Pizza Cupcake Company Impresses Lori Greiner
Conclusion
The appearance at Shark Tank turned out to be a great outcome for the Pizza Cupcake couple as it gave them the investment they needed to take their business to the next level. It also helped increase their popularity and they started receiving orders from all over the country. Both Andrea and Michelle managed to stay strong even during the pandemic and it shows their spirit.
All in all, things are going well for Pizza Cupcake and they continue to grow as a business. Who knows – maybe one day we'll be able to get our hands on these delicious treats no matter where we live!
References:
https://moneyaves.com/the-pizza-cupcake-shark-tank-update/
https://sharktanktalks.com/the-pizza-cupcake-shark-tank-update/
https://biznewske.com/pizza-cupcake-shark-tank-update/
https://2paragraphs.com/2021/03/pizza-cupcake-what-happened-after-125000-lori-greiner-shark-tank-deal/
https://www.thepizzacupcake.com/
https://www.amny.com/lifestyle/eat-and-drink/citi-field-food-1-28771898/
https://www.pinoymoneytalk.com/pizza-cupcake-shark-tank/