In the thrilling world of entrepreneurial ventures, few experiences rival the exhilarating journey on ABC's hit show "Shark Tank". One such captivating story is that of Copper Cow Coffee, a Vietnamese pour-over coffee brand founded by Debbie Wei Mullin. After her appearance on the show, the trajectory of Copper Cow Coffee changed dramatically. But what happened after Shark Tank? Did the company flourish or face challenges?
In this article, we delve into the post-Shark Tank journey of Copper Cow Coffee, exploring the triumphs, setbacks, and the strategies that shaped its success in the competitive coffee industry. Get ready to discover the captivating story behind Copper Cow Coffee's rise to prominence and the impact of its Shark Tank experience.
What Is Copper Cow Coffee?
Each cup of Copper Cow Coffee not only offers a delightful coffee experience but also contributes to Debbie's mission of making the traditional Vietnamese coffee accessible and sustainable throughout the entire journey.
The visionary behind Copper Cow Coffee, Debbie Wei Mullin, had a mission to popularize Vietnamese coffee among the general public. A remarkable feature that distinguishes Copper Cow Coffee is its eco-friendly pour-over coffee filter.
Every single serving of Copper Cow Coffee contributes to the realization of Debbie's vision, ensuring that the traditional Vietnamese coffee experience is both accessible and environmentally sustainable throughout the entire process.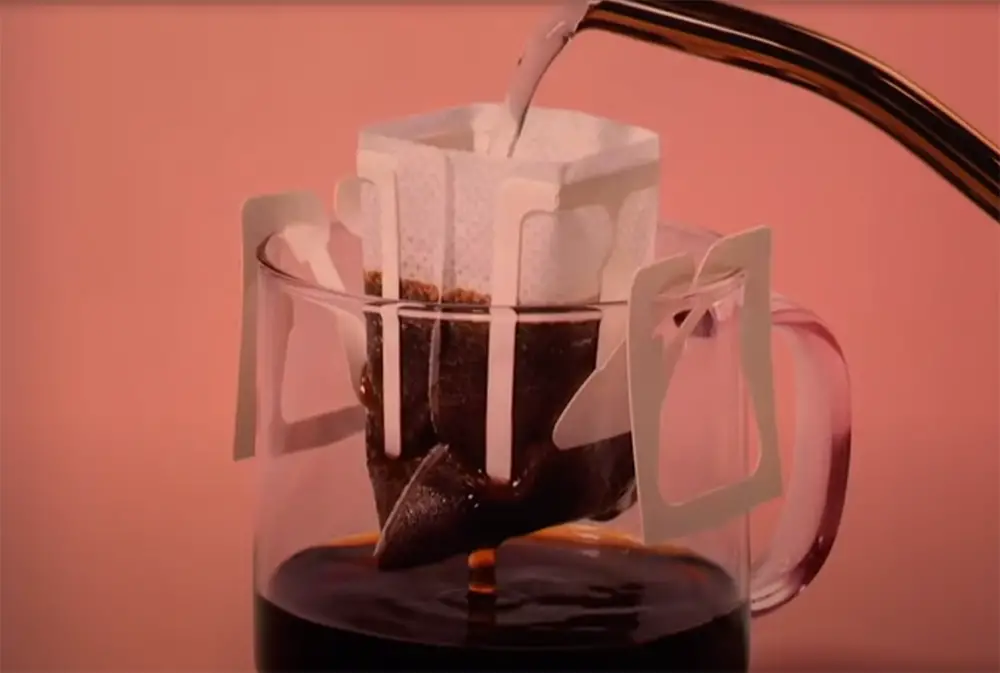 Another noteworthy characteristic of Copper Cow Coffee lies in its biodegradable pour-over coffee filter. This particular type of filter, commonly found in Japan, arrives conveniently pre-packaged with coffee beans sourced from Vietnam, resembling a tea bag in appearance.
Copper Cow Coffee offers a delectable array of flavors to satisfy every palate, including the enticing options of Salted Caramel, Churro, Vanilla, Coconut Vegan, Lavender, and Rose latte. Each pack of Copper Cow Coffee contains five individual servings, providing a convenient and delightful coffee experience. The classic pack is priced at $15, while the flavored varieties are available for $17 each [2]. For those seeking more options, Copper Cow Coffee offers different bundles and packs, albeit at a slightly higher price point.
About Founders Of Copper Cow Coffee
The meticulous art of brewing coffee through the pour-over method entails a complex procedure that extracts a more vibrant and robust flavor profile from the coffee grounds. When this precise technique is applied to the exquisite Vietnamese coffee provided by Copper Cow Coffee, the result is a brew that is both robust and luxuriously smooth. The blend, comprising 70% Robusta and 30% Arabica beans, yields a dark roast reminiscent of the coffee initially introduced to Vietnam by the French during the 19th century [3].
Debbie Wei Mullin established Copper Cow Coffee with a vision to create a product that seamlessly combined Vietnamese culture with an ethical supply chain, thereby contributing to the economic development of the still-progressing nation. Debbie, a Vietnamese-American raised in California, possesses a deep-rooted affection for her Vietnamese heritage. Growing up, her mother, who arrived in the United States in the 1970s, consistently served Vietnamese cuisine and coffee to their family.
Debbie boasts a diverse range of accomplishments across various domains. Armed with an economics degree from the University of California, Berkeley, and a master's degree in city planning from MIT, she has served as a consultant in international development for esteemed organizations like the World Bank, working on projects both in the United States and India. Additionally, she gained valuable entrepreneurial experience as the head of Wei Pantry, a distributor specializing in a line of Vietnamese heritage food products.
Drawing upon her background in sustainability efforts, Debbie brings a commitment to eco-conscious practices to Copper Cow Coffee. The beans used in their coffee are sourced from the temperate and fertile Central Highlands of Vietnam, where the volcanic soil provides an ideal environment for coffee cultivation. All the farms Debbie collaborates with adhere to sustainable harvesting and processing methods, employing organic compost, embracing polyculture, and abstaining from the use of pesticides or harmful chemicals.
During a trip to Asia, Mullin experienced an "aha" moment when she re-encountered the pour-over brewing method — a technique that involves pouring hot water over coffee beans in a filter. This method provided Mullin with the opportunity to separate the coffee beans from the condensed milk, simplifying the shipping process.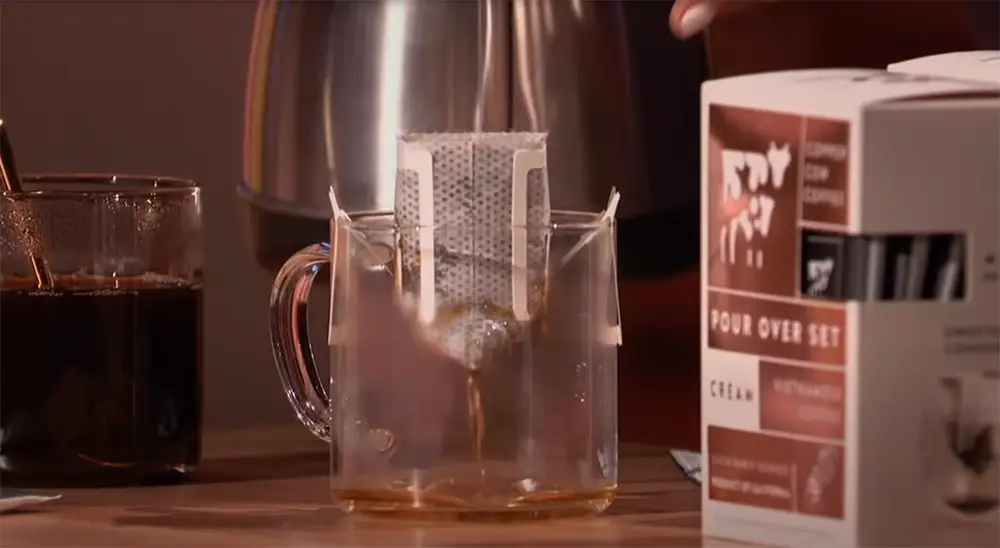 Although Mullin's original vision of ready-to-drink coffee remained unrealized, the accidental rediscovery of the pour-over coffee became the defining feature of Copper Cow Coffee.
Mullin trademarked the method, launched a marketing campaign, and began experimenting with flavors. The lavender latte became the first-ever flavored pour-over option, and since then, the brand has enjoyed innovating a wide range of flavors, both in coffee and creamers.
Churro, vanilla, salted caramel coffee, and a mocha creamer are among the diverse offerings. Notably, the brand uses 100% whole herbs and avoids artificial flavors [4].
Mullin emphasizes that Vietnam is the second-largest coffee producer globally. However, she believes that the country has been overlooked in the specialty coffee industry. Vietnam primarily cultivates robusta coffee, known for its rich, dark, and nutty profile. The appreciation for this flavor in the American market emerged only a decade or so ago when robusta coffee was successfully rebranded as a premium option. Yet, few premium coffee brands source their beans locally from Vietnam, and the prices often can't compete with most common coffee blends.
This is where Copper Cow Coffee comes into play. The brand aims to reintroduce the essence of robusta coffee and cater it to everyday coffee drinkers. Mullin's objective is to acknowledge Vietnam's coffee culture and history by directly sourcing from local farmers. Her aspiration is to establish Copper Cow Coffee as an authentic Vietnamese coffee experience and dispel misconceptions surrounding premium coffee. The brand aspires to become the first certified organic Vietnamese coffee brand, showcasing their commitment to quality and sustainability.
The Pitch Of Copper Cow Coffee At Shark Tank
The highly anticipated season finale of "Shark Tank" Season 12 delivered an unexpected twist as tensions rose between Daymond John and Robert Herjavec. The episode featured a memorable appearance by Debbie Wei Mullin, the ambitious founder of Copper Cow Coffee, who unknowingly ignited a fiery exchange among the Sharks.
Debbie, a passionate Vietnamese-American entrepreneur, confidently presented her unique Vietnamese pour-over coffee to the panel. She expressed her desire to share the rich Vietnamese culture and coffee experience with a wider audience. Seeking a $600,000 investment for a modest 4% stake in her company, Debbie captivated the Sharks' attention [5].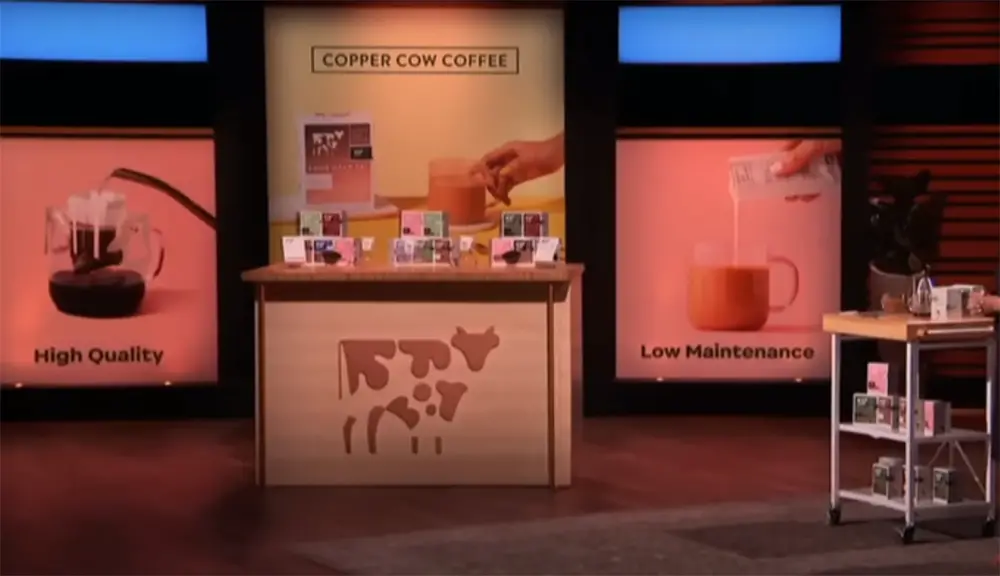 Before any objections could be raised about the equity offering, Debbie astutely seized the opportunity to let the Sharks sample her remarkable coffee. While the majority of the Sharks were enthralled by the exquisite flavor, Robert's reaction was less enthusiastic. He commented on the coffee being overly sweet, despite not enjoying the taste. Nevertheless, Robert proceeded to strike a deal with Copper Cow Coffee.
Curious as to why, we have the answer. The Sharks couldn't stop raving about the incredible taste after experiencing it firsthand. Riding the wave of positive energy, Debbie began unveiling her sales figures and profit margins.
However, the Sharks became less enthused when they learned about the significant losses incurred by the business despite impressive sales. Concerns about the origin of her funding and investments were also raised. Debbie acknowledged raising a few million through two rounds of funding but candidly admitted that most of it had been absorbed by losses. Daymond, particularly dismayed by the mismanagement of investment funds, questioned Debbie's intentions and objectives for running the company.
Coming to Debbie's defense, Robert and Mark Cuban quickly supported her "hustle" and reprimanded Daymond for his disrespect. Yet, Daymond remained steadfast in his belief that Debbie was carelessly depleting other people's money. Robert intervened, emphasizing the concept of spending money to make money and drawing on his tech industry expertise. Surprising everyone, he made an offer: $600,000 for an 8% stake in the company.
Despite the dramatic turn of events, Debbie emerged victorious, securing a partnership with Robert that would propel Copper Cow Coffee towards new horizons.
Copper Cow Coffee After The Shark Tank
After Copper Cow's founder appeared on "Shark Tank" during the midst of the pandemic, the changes in the company's operations can be attributed not only to the support received from the show but also to the strategic adaptations made by Mullin herself.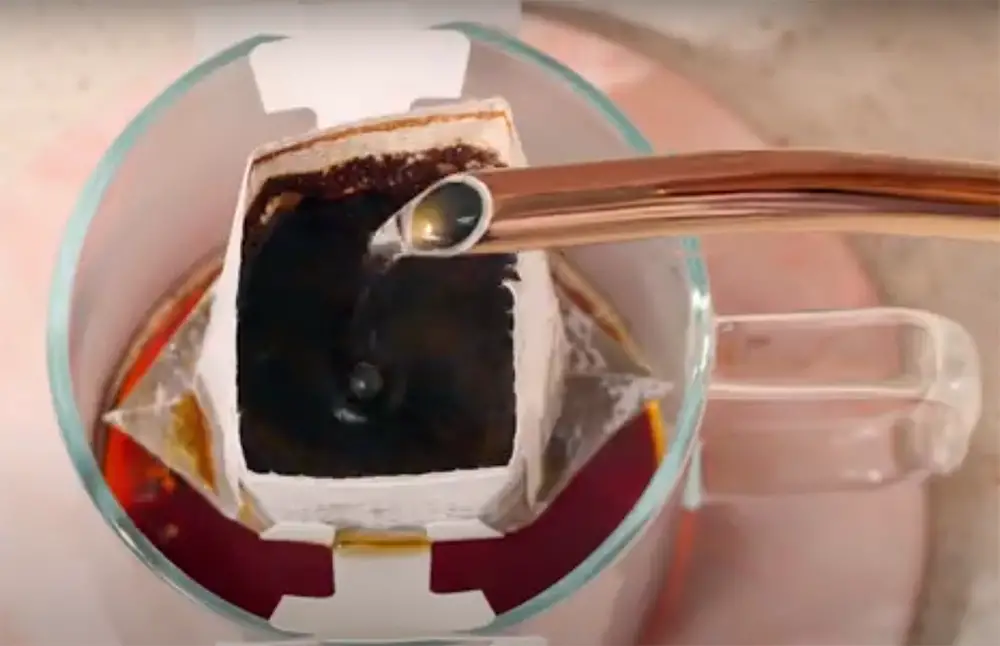 Prior to the outbreak of COVID-19, a substantial portion of the brand's profits, around 90%, came from wholesale, with half of that revenue generated through department store sales. However, when the pandemic struck, these sales abruptly came to a halt, with the brand losing contracts as customers grew apprehensive about entering enclosed spaces, leading to the closure of malls for public safety.
Rather than succumbing to defeat when nearly half of her revenue stream vanished, Mullin displayed determination and resilience. Despite the challenging circumstances, grocery stores remained open throughout the pandemic. Although Mullin acknowledges that the profit margins were slimmer compared to department stores, this presented a significant opportunity.
Copper Cow Coffee is now available in over 3,000 grocery stores, including reputable chains such as Whole Foods, Walmart, and Sprouts [7]. Additionally, the brand has expanded its online presence through platforms like Thrive Market.
In addition to their exceptional coffee offerings, Debbie has introduced a subscription service that grants subscribers the privilege of enjoying their favorite coffee at discounted monthly rates, below the regular retail prices. This provides coffee enthusiasts with a cost-effective and convenient way to ensure a steady supply of Copper Cow Coffee.
To cater to a wider customer base, Copper Cow Coffee can now be found in various grocery stores and supermarkets, making it readily accessible during routine shopping trips. For the convenience of online shoppers, the brand offers their products through their official website, as well as popular retailers such as Amazon and Walmart. This allows customers to conveniently order their preferred flavors with just a few clicks, ensuring a seamless and enjoyable coffee experience in the comfort of their homes.
The Net Worth Of Copper Cow Coffee
Additionally, it is conveniently accessible on Amazon and various other online marketplaces. The monthly sales of Copper Cow Coffee currently reach an impressive sum of $690,000.
Anticipations are high for Copper Cow Coffee as it strives to surpass $10 million in annual revenues within the upcoming two years. A pivotal advancement within the operations of the company occurred in its farming division.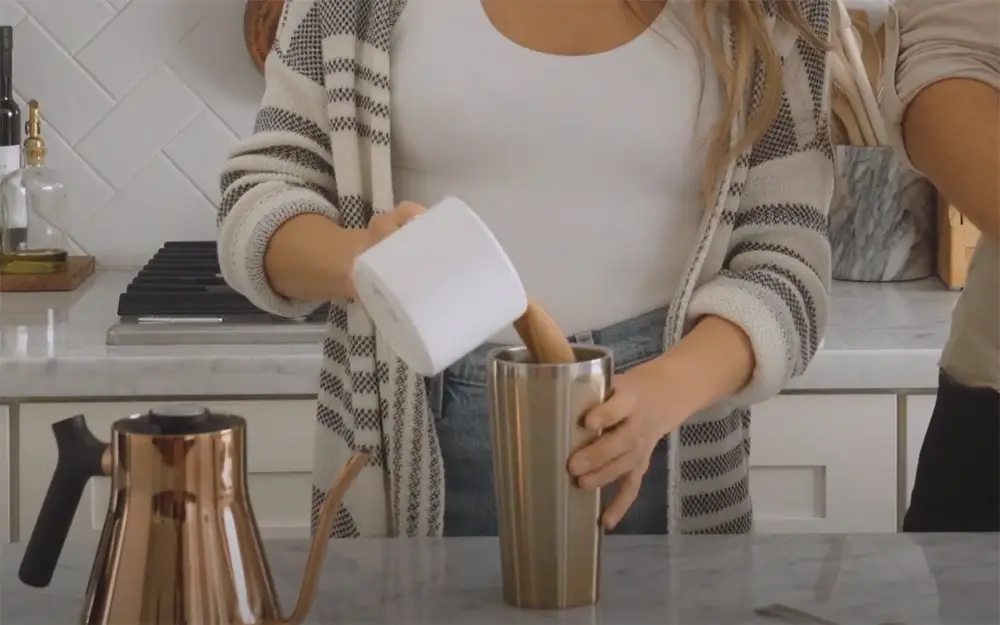 Significant resources have been allocated to multiple initiatives that revolve around reducing the reliance on chemical substances during the cultivation of their coffee beans.
The estimated value of Copper Cow Coffee currently stands at 25 million in US currency [8]. According to the most recent update, after its appearance on Shark Tank, Copper Cow Coffee experienced a significant surge in sales, doubling its revenue and setting a trajectory towards achieving $7 million in annual sales. Despite the founder, Debbie Wei, agreeing to Robert Herjavec's proposed 8% ownership stake in the company, the deal ultimately fell through.
As for 2023, Copper Cow Coffee financial overview:
Net Worth: $25 Million;
Projected Annual Sales: $7 Million;
Annual Profits: $600,000;
Lifetime Sales: $29 Million;
Number of Employees: 13;
Alternatives To Copper Cow Coffee:
Vietnamese Coffee Trung Nguyen: Trung Nguyen is a renowned Vietnamese coffee brand that offers a range of exceptional coffee blends. Their traditional Vietnamese coffee, made from a combination of robusta and arabica beans, provides a rich and bold flavor profile similar to Copper Cow Coffee. Trung Nguyen also offers various coffee blends infused with unique ingredients like cocoa or ginseng, providing an exciting twist to your coffee experience;
AeroPress Coffee Maker: For those who enjoy experimenting with different brewing methods, the AeroPress coffee maker is a fantastic alternative. This portable and versatile device allows you to create a smooth and flavorful cup of coffee in a matter of minutes. The AeroPress offers flexibility in adjusting the brewing parameters, resulting in a customized cup of coffee tailored to your preferences;
Vietnamese Iced Coffee Concentrate: If you crave the convenience of Copper Cow Coffee's ready-to-brew format but desire a different brand, Vietnamese iced coffee concentrates can be an excellent choice. These concentrates typically come in bottles or pouches, containing a blend of Vietnamese coffee grounds and sweetened condensed milk. Simply mix the concentrate with water or milk, and you'll have a refreshing cup of Vietnamese iced coffee;
Specialty Coffee Subscription: To explore a wide range of coffee flavors and origins, a specialty coffee subscription service is a fantastic option. Companies like Atlas Coffee Club and Trade Coffee offer subscriptions that deliver freshly roasted beans from around the world to your doorstep. Each month, you can discover new flavors, roast profiles, and brewing techniques, expanding your coffee palate;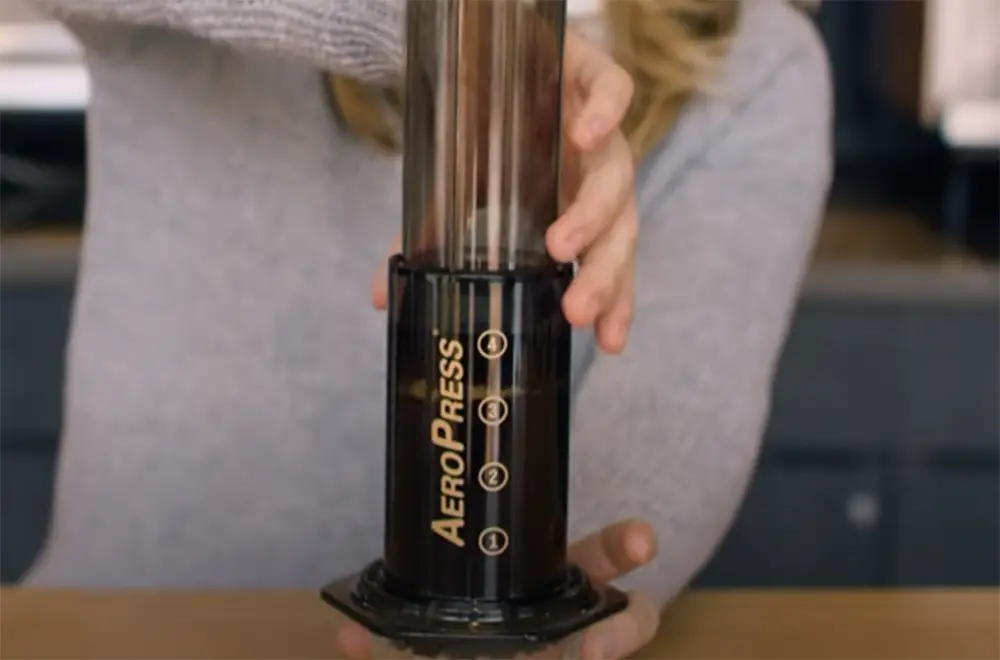 Pour-Over Coffee Filters: If you enjoy the convenience of pour-over brewing, there are various brands that offer biodegradable pour-over coffee filters similar to Copper Cow Coffee's innovative filter. These filters come pre-packed with coffee grounds, allowing you to brew a single cup with ease. Look for filters made from eco-friendly materials like hemp or bamboo, ensuring a sustainable and enjoyable coffee experience;
Vietnamese Coffee Shops: For an authentic Vietnamese coffee experience, seek out local Vietnamese coffee shops in your area. These establishments often serve traditional Vietnamese coffee prepared with unique brewing methods such as the phin filter. Explore their menu and savor the robust and aromatic flavors of Vietnamese coffee, accompanied by the signature touch of sweetened condensed milk;
FAQ:
How much caffeine is in Copper Cow Coffee?
Copper Cow Coffee products contain approximately 55-65mg of caffeine per serving [9].
Can I purchase Copper Cow Coffee (CCC) in any stores?
Copper Cow Coffee products can be purchased through their website or at select retailers in the United States. You can use their store locator on their website to find a store nearest to you that carries their products.
Do they offer international shipping?
Do they offer expedited shipping?
Expedited shipping is available for Copper Cow Coffee products. More information on the shipping options and timeframes can be found on their website under the "Shipping" tab.
What is your shipping policy of CCC?
Their shipping policy states that orders are typically processed and shipped within 1-2 business days via USPS First Class or Priority Mail. The estimated delivery time frame varies depending on the shipping location but usually takes 2-5 business days within the United States.
How do I make my Copper Cow Coffee:
Gently rip apart the package containing the coffee grounds;
Attach the wings of the packet on either side of your cup;
Moisten the coffee grounds using a small quantity of water (approximately 1 ounce) and wait for approximately 30 seconds. We suggest using hot water with a temperature range of 195-205 degrees Fahrenheit – slightly below boiling point;
Pour adequate water over the coffee grounds to fully immerse them;
Take a brief pause and allow your coffee to gradually filter through. Inhale deeply and relish the delightful aroma of your freshly brewed cup;
Repeat "Step 4" and "Step 5" an additional 2-5 times until you achieve your preferred quantity and desired strength;
Do Copper Cow coffees or creamers contain artificial flavors, syrups, or sweeteners?
Copper Cow Coffee products do not contain any artificial flavors, syrups, or sweeteners.
Is Copper Cow Coffee biodegradable or recyclable?
Are these products manufactured in a peanut and tree nut free facility?
Copper Cow Coffee products are manufactured in a facility that does not process any peanuts or tree nuts. However, the facility does process dairy products.
Do these products contain soy?
Copper Cow Coffee products do not contain soy.
Is Copper Cow Coffee gluten free?
Copper Cow Coffee products are gluten-free.
How should I store my CCC coffee and creamer?
Copper Cow Coffee recommends storing their coffee and creamer in a cool, dry place. The coffee packets should be sealed tightly after opening to maintain freshness.
How is Copper Cow Coffee sustainably sourced?
Copper Cow Coffee sources their coffee from small, sustainable farms in the Central Highlands of Vietnam. They use only high quality, natural ingredients, and work directly with farmers to ensure fair wages and sustainable farming practices.
Who is the richest shark?
As of June 2023, Mark Cuban is considered the richest shark with an estimated net worth of $4.5 billion.
What is the most successful product on Shark Tank?
One of the most successful products to come out of Shark Tank is the Scrub Daddy, a smiley-faced cleaning sponge that has sold over 20 million units and has generated over $170 million in revenue.
What is Vietnamese coffee?
Vietnamese coffee is a type of coffee that is grown and produced in Vietnam. It typically uses a blend of both Robusta and Arabica coffee beans, and is known for its strong, bold flavor and high caffeine content. It is often brewed using a traditional Vietnamese coffee filter, which is a small, perforated metal dripper that sits atop a coffee cup. The coffee is made by placing ground coffee and a small amount of sweetened condensed milk into the filter, adding hot water, and allowing the coffee to slowly drip into the cup. The resulting coffee is often enjoyed hot or iced, and is a popular beverage in Vietnam and throughout the world.
Useful Video: Shark Tank US | Mark Sticks Up For Copper Cow Coffee Entrepreneur
References:
https://allsharktankproducts.com/shark-tank-products-food-and-drink/copper-cow-coffee-vietnamese-pour-over-coffee/
https://www.caclubindia.com/wealth/copper-cow-coffee-net-worth-shark-tank
https://www.mashed.com/1017829/what-happened-to-copper-cow-coffee-after-shark-tank/
https://coppercowcoffee.com/blogs/blog-posts/shark-tank-update
https://www.sharktankblog.com/business/copper-cow-coffee/
https://www.thedailymeal.com/1209928/where-is-copper-cow-coffee-from-shark-tank-today/
https://www.goodhousekeeping.com/life/inspirational-stories/a42478632/debbie-mullin-copper-cow-coffee-backstory/
https://thecinemaholic.com/update-on-copper-cow-coffee-from-shark-tank/
https://meaww.com/copper-cow-coffee-vietnamese-pour-over-robert-herjavec-too-sweet-hate-deal-close-600-000-shark-tank