In 2013, CordaRoy's bean bags made a memorable appearance on the hit TV show Shark Tank, captivating both the sharks and the audience with their innovative convertible design. Since then, the company has experienced significant growth and success.
In this article, we will delve into what happened to CordaRoy's after their Shark Tank appearance, exploring their journey in the business world, their current status, and the impact the show had on their brand. From expanding its product line to forging strategic partnerships, CordaRoy's continues to leave a lasting impression in the furniture market.
What Is CordaRoy's Bean Bag?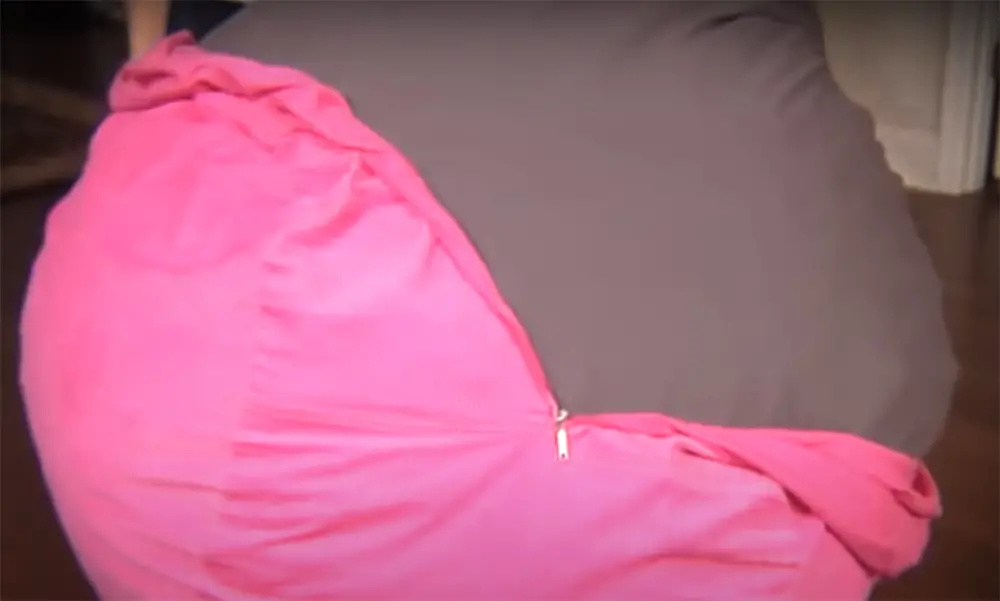 Founded in 1998, CordaRoy's specializes in the distribution of patented beanbags filled with foam that possess the remarkable ability to convert into beds [1]. Yes, you read it correctly – a circular beanbag that seamlessly transforms into a rectangular sleeping surface! As a seating option, it provides an unparalleled level of comfort – an experience akin to sitting on a billowy cloud, but with enhanced support! Then, with a mere removal of the outer cover, a high-quality foam mattress of standard size is revealed, ensuring a lifetime of use without ever losing its shape!
The key to the exquisite softness and comfort of the CordaRoy's beanbag lies within its interior cushioning. Crafted with the same material employed in the training and competitions of pole vaulters, this beanbag offers unbeatable support and plushness, catering to kids, teenagers, and adults alike. Unwind in the game room, enveloped by this beanbag chair, while indulging in exhilarating video game sessions or immersive movie marathons.
And when it's time to retire for the night, a seamless transition awaits—simply unzip the bag and extract the bean-filled mattress, transforming your leisure spot into a cozy haven for a restful slumber.
About Founders Of CordaRoy's Bean Bags
Byron Young was employed by a liquidation firm situated in Gainsville, Florida, in the year 2001 [2]. Despite deriving pleasure from his occupation, he nurtured a strong desire to establish his own enterprise. Although the precise nature of the business eluded him, an abrupt surge of inspiration instigated the birth of his extraordinary CordaRoy's beanbag chair.
Having crafted a beanbag for personal use, he soon realized that a beanbag filled with square foam possessed the potential to effortlessly transform into a bed. Under the impression that someone else had already devised such a practical piece of furniture, he embarked on a local store hunt, only to discover the absence of said product.
From a bean-sack to a slumber spot, as simple as counting to three, Byron inaugurated the CordaRoy's company and commenced crafting beanbags in his garage during the nascent stages. Initially limited to producing a mere five units per day, he encountered no difficulty in selling them. In his quest for additional investment, he frequented conventions throughout the United States but struggled to secure a new business partner.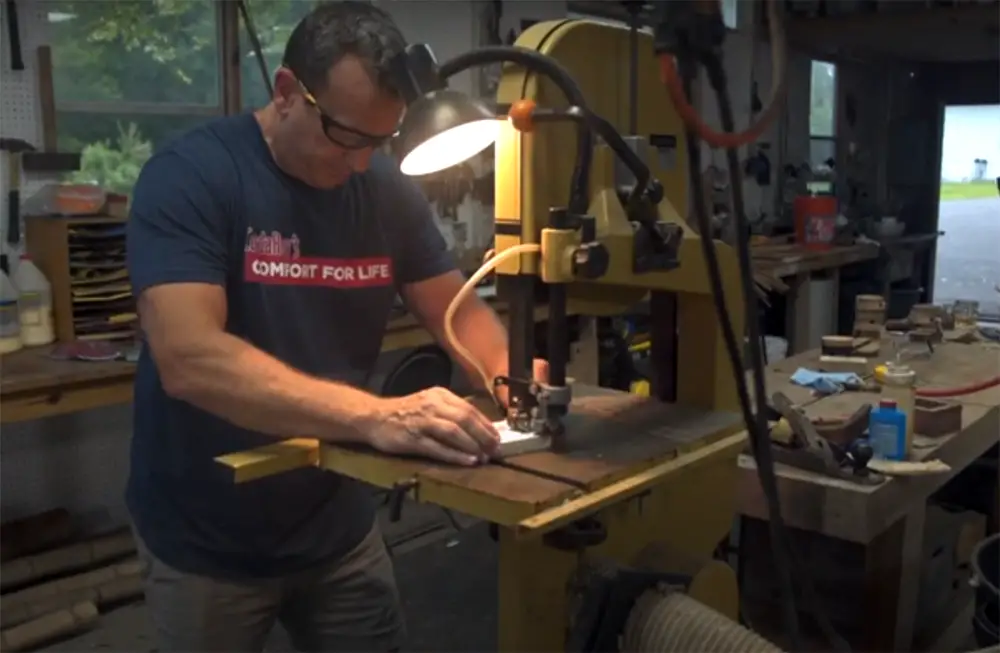 The CordaRoy's enterprise witnessed consistent and gradual sales growth, prompting Byron to delegate the manufacturing process to a third-party entity. Unfortunately, he encountered a lack of supplementary funds to promote his product effectively.
In the middle of 2012, Byron unexpectedly attended a local casting audition for the renowned television show Shark Tank. Although his expectations of triumph were minimal, the producers were captivated by his enthusiastic and amiable persona, astonishing the beanbag entrepreneur with an on-the-spot acceptance.
The Pitch Of CordaRoy's Bean Bags At Shark Tank
When Byron stepped into the tank, in May 2014, he had high hopes of securing a $200,000 investment in exchange for a 20% stake in CordaRoy's. The amiable and optimistic entrepreneur launched into his well-prepared pitch, emphasizing that CordaRoy's beanbag reigned supreme as the epitome of comfort in the market, likening it to sitting on a billowy cloud [3].
He unveiled the secret to its allure – an incredibly soft foam filling designed to evenly support the body, devoid of any pressure points. But that wasn't all. Byron unzipped the beanbag's cover, revealing its hidden gem, and proudly announced to the intrigued panel of sharks, "And there's a bed inside!"
Lori Greiner eagerly volunteered to test the beanbag for herself. She settled into it comfortably, prompting Robert Herjavec to inquire about its coziness. Lori confirmed its irresistible snugness and even tried out the bed feature, concurring with Byron that it was an outstanding product.
Kevin O'Leary, however, appeared less at ease with Byron's $1 million valuation. With a touch of menace, he questioned whether the sales figures justified such a hefty price tag. Kevin shared his belief that annual sales would need to reach at least $200,000 to warrant such a valuation.
Byron remained unperturbed by Kevin's challenging statement. He informed the sharks that he had successfully obtained a utility patent for CordaRoy's beanbag and had even defended it in court against much larger companies. The revelation impressed all the sharks, including Kevin himself, who expressed his admiration for the story. Nevertheless, he still sought information regarding the sales figures and prompted Byron, "Tell me about the numbers".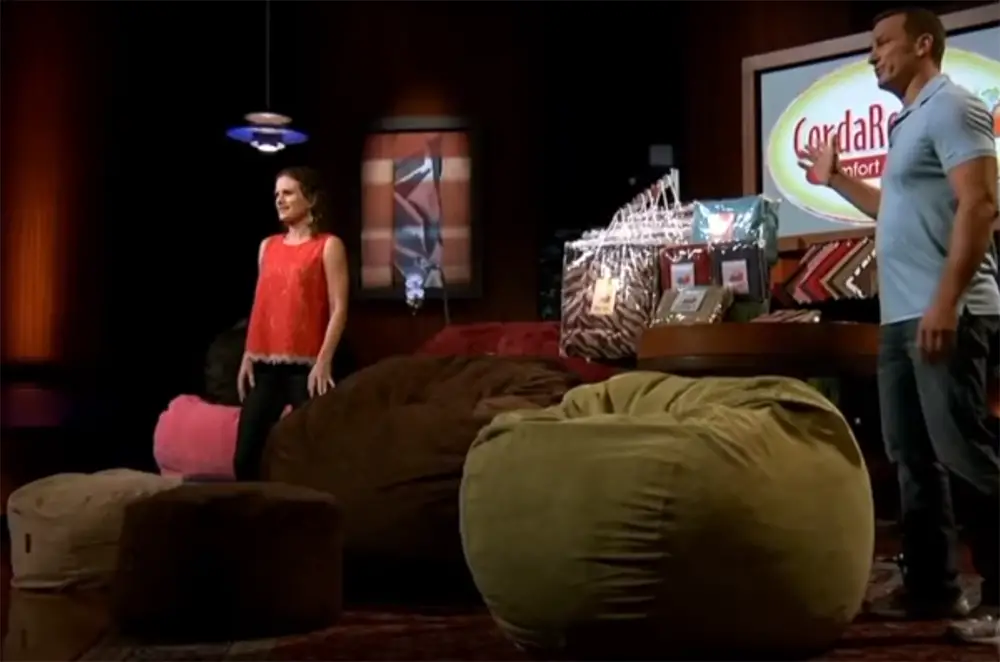 Byron revealed that the previous year's sales had reached an impressive $1.4 million, capturing the sharks' attention. Byron further expressed his belief that CordaRoy's had the potential to become a $5 million per year business. He asserted that all the necessary elements for expansion were in place—established manufacturing processes, administrative support, and even a store at The Mall of America. However, he sought a strategic partner to facilitate entry into prominent retail outlets.
Daymond John honed in on Byron's description of recent business expenses and inquired about the profits derived from the $1.4 million in sales. Byron admitted that the profits amounted to approximately $100,000, explaining that he had invested in setting up various aspects of the business to prepare for expansion. According to Byron, they had now reached a "critical mass" in terms of current sales opportunities.
The sharks probed further, inquiring about profit margins and retail prospects. Byron skillfully addressed each question, displaying professionalism throughout the discussion. While some sharks appeared apprehensive, particularly Kevin O'Leary, both Lori and Robert seemed infected by the entrepreneur's enthusiasm.
Curious about how Byron intended to utilize the $200,000 investment, Daymond John asked for specifics if a deal were to be struck in the tank. Byron indicated that the funds would primarily be allocated to marketing and promoting the CordaRoy's brand, as all other aspects of the business were already established and prepared to handle increased sales.
Daymond confessed that his main areas of expertise, manufacturing and distribution, were already fully developed within the company, leaving him with little to offer in terms of assistance. Consequently, Daymond John decided to bow out, but he wished Byron success with the remaining sharks.
Mark Cuban recognized the beanbag as an excellent and original product, but categorized it as more of an "impulse buy". Consequently, he believed that investing additional funds in marketing would yield limited results. Mark Cuban also opted out of the deal.
Finally, a glimmer of hope emerged for Byron, who appeared slightly concerned after three sharks had opted out. Robert Herjavec announced his willingness to invest the requested $200,000 in exchange for a 40% stake, but he stipulated that Lori needed to join the deal as well.
Lori deliberated on the proposal for a moment before declining to partner with Robert. However, she openly pondered the substantial market demand for the product and its potential success on QVC. Lori tantalizingly declared that she had a "once in a lifetime offer for Byron".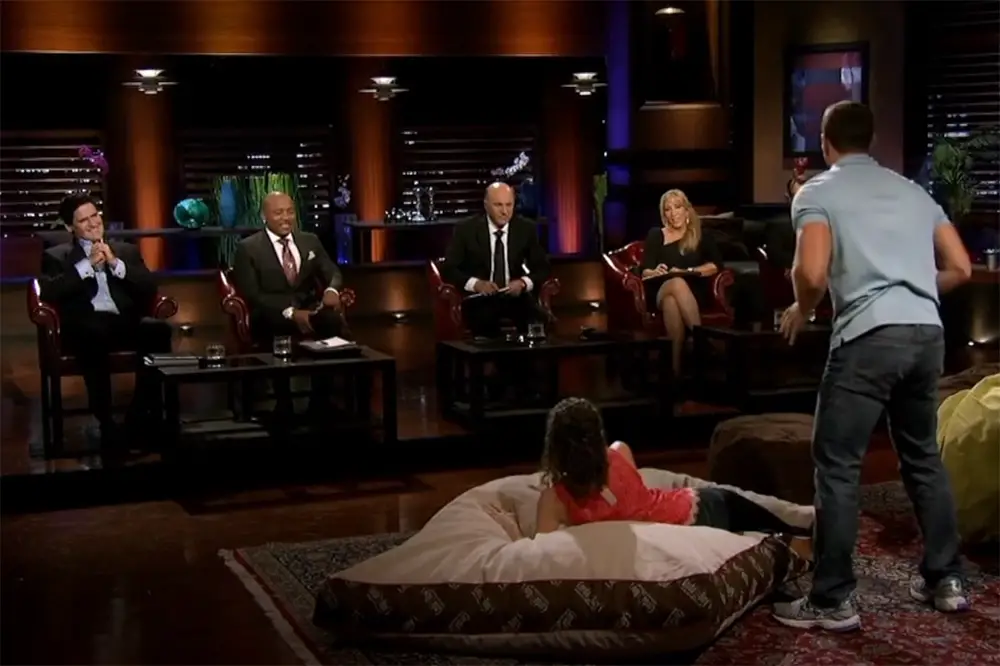 As the queen of QVC, she presented the desired $200,000 investment, albeit in exchange for a 60% stake in the business. Byron was momentarily taken aback but inquired, "So you want to control the business?" Lori confirmed her intentions, assuring him that under her guidance, the business would thrive. Byron expressed his inability to relinquish control and made a counteroffer: $200,000 for 40% equity, imploring Lori to consider his proposal [4].
Lori took a moment to reconsider but ultimately acknowledged the significant amount of work involved. She proposed settling for 58% equity, firmly believing that she could generate millions for Byron with unwavering commitment and boundless energy.
Faced with what he knew was his sole opportunity for a deal, Byron asked Lori if he could trust her, and with a smile, the Shark assured him that he could. Lori presented him with a "take it or leave it" scenario, and Byron agreed to the deal with a resolute, "Let's do it".
CordaRoy's Bags After The Shark Tank
CordaRoy's proudly proclaims that their products are widely employed in various settings, including vacation residences, home theaters, basements, lofts, compact dwellings, autism treatment centers, charming coffee shops, and beyond. Boasting washable and dryable covers, along with an unwavering lifetime guarantee, it comes as no surprise that their partnership with Lori Greiner on Shark Tank has propelled their business to unprecedented success.
Take your pick from the Youth, Full, Queen, King, or the extraordinary Double King Sofa, which effortlessly converts into two king-size beds. Irrespective of the chosen size, CordaRoy's ensures that you will adore your beanbag or receive a prompt refund.
Following their appearance on Shark Tank, CordaRoy's witnessed a tremendous surge in popularity, causing their website to temporarily go offline due to the overwhelming influx of traffic.
The company received a subsequent update segment on Season 5, episode 519 of Beyond the Shark Tank. This exposure proved immensely beneficial as Byron relocated the operation to a larger warehouse, accommodating the soaring demand. In 2014 alone, CordaRoy's achieved remarkable sales, surpassing the $3 million mark [5].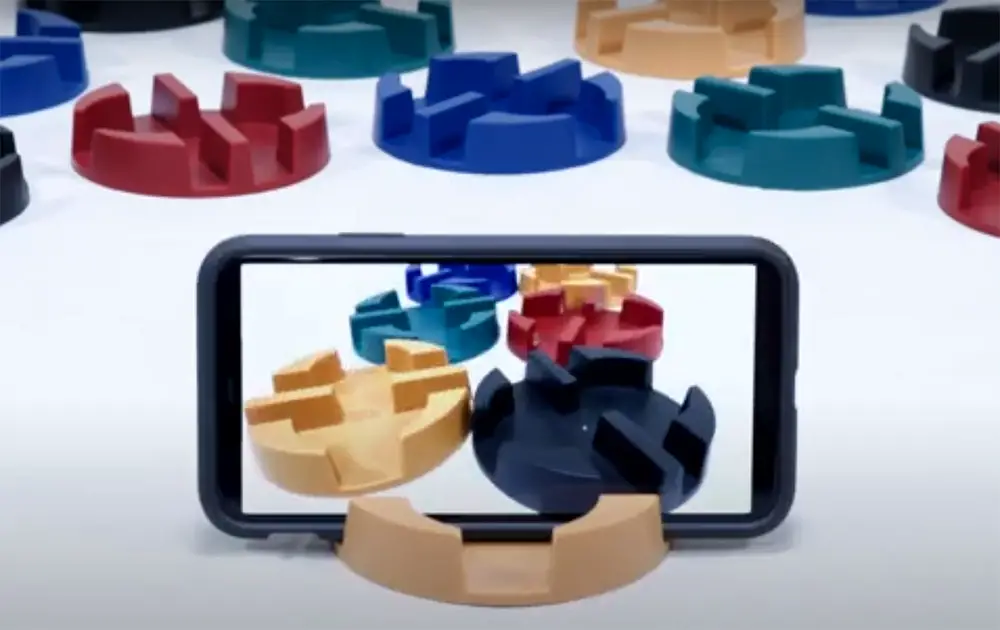 The product gained widespread availability, with prominent presence on Amazon and in various retail stores. Byron's exceptional entrepreneurial journey also earned him the distinction of being named one of Lori Greiner's esteemed All Stars. The company's growth trajectory remained steadfast, securing a valuable contract with retail giant Costco and necessitating a move to a sprawling 20,000-square-foot production facility in Alachua, Florida.
Fast forward to November 2021, CordaRoy's has amassed an impressive $10 million in cumulative sales, showcasing the enduring appeal of their innovative products. With an annual revenue of $5 million, the company's success continues to thrive.
The Net Worth Of CordaRoy's Bean Bags
During his appearance on Shark Tank, Byron, the visionary behind CordaRoys, aimed to secure a $200,000 investment in exchange for a 20% stake in the company, effectively valuing it at $1 million [6].
After engaging in negotiations with the sharks, Byron ultimately decided to accept an offer from the renowned entrepreneur Lori Greiner. She proposed an investment of $200,000, but in return, she would acquire a controlling 58% ownership of CordaRoys. This revised deal resulted in a revised valuation of approximately $344,827.59 for the company, based on the terms of the agreement.
In the year 2023, CordaRoy's continues to thrive in the business world, maintaining and even surpassing the popularity it gained since its appearance on the show. If anything, the company's success has only grown stronger over time.
As of our latest update, CordaRoy's is generating an impressive annual revenue of $5 million. This remarkable achievement is a testament to the enduring appeal and demand for their innovative and comfortable products. CordaRoy's remains a prominent player in the industry, captivating customers with their unique offerings and commitment to quality.
At present, CordaRoys provides a diverse range of beanbag beds, catering to various preferences and needs. These versatile pieces of furniture are offered in four different sizes: full, queen, king, and youth. Additionally, customers have the freedom to select from an array of captivating colors to suit their individual style and preferences.
The prices of the beanbag beds vary depending on both the size and the chosen material, ranging from $299.99 to $699.99 or more, ensuring that there is an option to accommodate different budgets [7].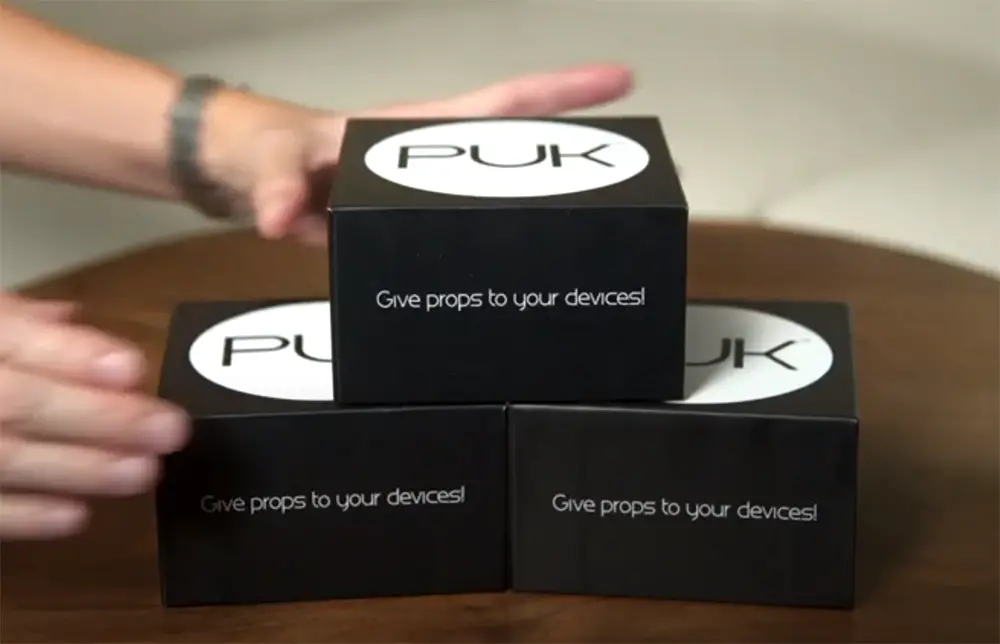 In their commitment to delivering comfort and convenience to all members of the family, CordaRoys has extended their product line to include bean bags specially designed for pets. These pet-friendly bean bags are available in three different sizes: 30 inches, 40 inches, and 50 inches. Now, furry companions can also enjoy the same level of comfort and relaxation as their human counterparts.
Alternatives To CordaRoy's Bean Bags
ComfortCloud Bean Bags: Just like CordaRoy's, ComfortCloud bean bags prioritize comfort and versatility. With their high-quality foam filling and durable covers, these bean bags provide a cozy seating experience and can also convert into beds effortlessly. Whether you're relaxing with a book or accommodating guests for a sleepover, ComfortCloud offers a range of sizes and colors to suit your preferences;
CozyMax Bean Bags: If you're seeking a plush and snug seating option, CozyMax bean bags are an excellent choice. With their extra-soft fabric and premium foam filling, these bean bags offer a luxurious lounging experience. Available in various sizes and styles, CozyMax ensures that you can find the perfect bean bag to match your decor while providing exceptional comfort;
Relax-o-Lounge Bean Bags: For those who value style as much as comfort, Relax-o-Lounge bean bags combine both effortlessly. With their modern designs and ergonomic shapes, these bean bags are not only comfortable but also enhance the aesthetic appeal of your living space. From sleek and minimalistic to vibrant and patterned options, Relax-o-Lounge offers a wide range of designs to suit your personal taste;
DreamSack Bean Bags: If versatility is a key factor in your search, DreamSack bean bags provide a unique solution. These innovative bean bags feature a convertible design that allows them to transform into various seating configurations, including chairs, loungers, and even recliners. With their adjustable features and premium materials, DreamSack bean bags offer a customizable and comfortable lounging experience;
BlissfulRest Bean Bags: True to their name, BlissfulRest bean bags focus on providing ultimate relaxation. These bean bags are designed with extra support and cushioning, ensuring optimal comfort for extended periods. Whether you're unwinding after a long day or seeking a cozy spot for meditation, BlissfulRest bean bags offer the ideal combination of softness and support;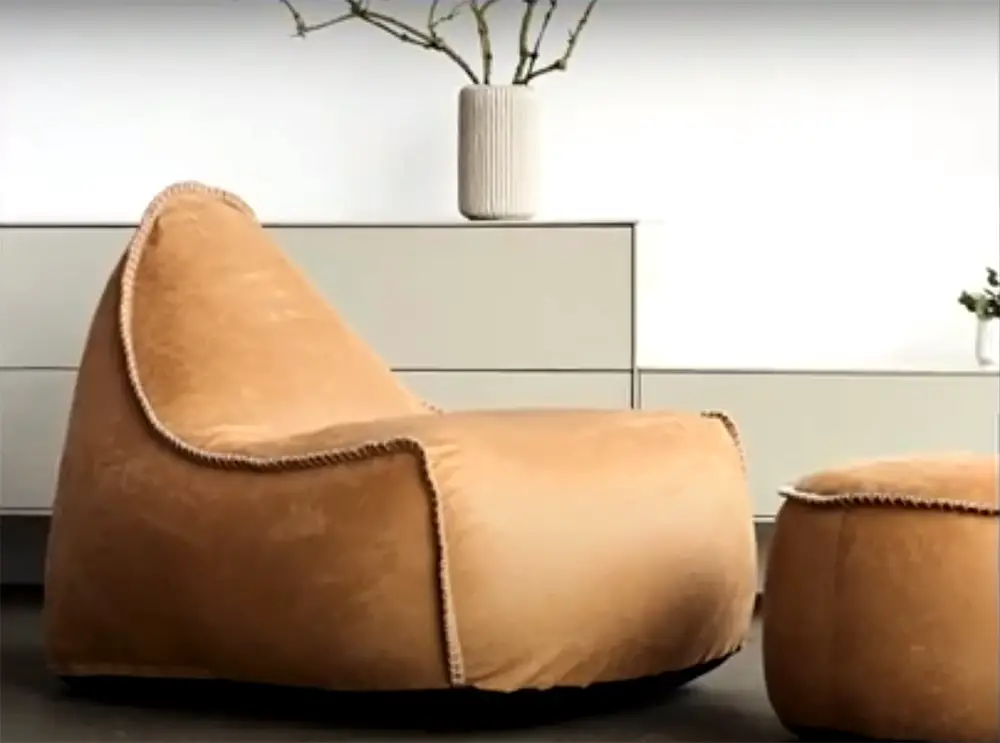 FAQ:
How did CordaRoys do on Shark Tank?
CordaRoys had a successful appearance on Shark Tank. Founder Byron entered the tank in March 2013 seeking a $200,000 investment for 20% equity in the company. After a compelling pitch and showcasing the unique convertible nature of CordaRoys bean bags, Byron received interest from the sharks. Ultimately, he accepted an offer from Lori Greiner, who invested $200,000 for 58% of the company, valuing CordaRoys at $344,827.59 based on the deal [8].
What are CordaRoy's bean bags made of?
CordaRoy's bean bags are made of high-quality materials to ensure comfort and durability. The outer cover is typically made of corduroy fabric, which provides a soft and cozy feel. The inner cushioning is filled with polyurethane foam, known for its supportive and resilient properties. The combination of these materials creates a comfortable and long-lasting seating experience.
What episode of Shark Tank was CordaRoys featured?
CordaRoys was featured on Season 5, Episode 19 of Shark Tank [9]. This episode showcased Byron's pitch and the subsequent negotiations with the sharks. The episode provided CordaRoys with a significant platform for exposure and helped boost their popularity.
Is CordaRoys still in business?
Yes, as of the most recent information available, CordaRoys is still in business. They have continued to operate and expand their product offerings since their appearance on Shark Tank. However, it's always a good idea to check their official website or contact their customer support for the most up-to-date information on their business status.
Where can you purchase CordaRoy's bean bags?
CordaRoy's bean bags can be purchased through various channels. They have their official website where customers can browse and order their products directly. Additionally, CordaRoy's bean bags are available on popular online retail platforms such as Amazon [10]. Some brick-and-mortar stores may also carry CordaRoy's products, although availability may vary depending on the location.
What is the material of a CordaRoy's bean bag?
The outer cover of CordaRoy's bean bags is typically made of corduroy fabric. Corduroy is a durable and soft material that adds a plush texture to the bean bag. It provides a cozy and comfortable surface for lounging.
What became of CordaRoy's on Shark Tank?
CordaRoys had a successful outcome on Shark Tank. After securing a deal with Lori Greiner, the company gained substantial exposure and support from the partnership. This exposure helped CordaRoys expand its business, increase sales, and continue to thrive in the market.
What is the weight of a CordaRoys bean bag?
Is the foam safe to use?
Yes, the foam used in CordaRoys bean bags is typically safe to use. The company prioritizes using high-quality materials that comply with safety standards. The foam is designed to provide both comfort and support while maintaining safety for users. However, if you have specific concerns or allergies, it's recommended to review the product details or consult with the manufacturer.
How comfy is the inner bed of CordaRoys bean bags?
The inner bed of CordaRoys bean bags is designed to offer a comfortable sleeping experience. The foam filling is carefully chosen to provide support and eliminate pressure points. Many customers find the inner bed to be cozy and conducive to a good night's sleep. However, comfort can be subjective, so it's advisable to try out the bean bag or read customer reviews to gauge personal comfort preferences.
What countries do they ship to?
CordaRoys typically ships its products to various countries. While they primarily cater to customers in the United States, their international shipping policy may vary. It is recommended to visit their official website or contact their customer support to obtain accurate and up-to-date information regarding shipping availability to specific countries.
Where are CordaRoy's bean bags manufactured?
CordaRoy's is set to continue manufacturing their bean bag chairs in Tupelo, Mississippi, maintaining their production operations in the region. Previously, the chairs were manufactured in Thomasville, Georgia, but the company has transitioned to the Tupelo location.
Moreover, the Alachua site will serve a dual purpose by accommodating a brand-new distribution facility. This expansion is a direct response to the company's remarkable surge in sales following their appearance on Shark Tank. The increased demand necessitates an efficient distribution system to cater to their growing customer base.
Useful Video: CordaRoys Demonstration
References:
https://allsharktankproducts.com/shark-tank-products-home/corda-roys-beanbag-chair-and-bed/
https://biznewske.com/cordaroys-shark-tank-update/
https://gazettereview.com/cordaroys-update-happened-shark-tank/
https://cordaroys.com/
https://www.looper.com/899901/what-happened-to-cordaroys-after-shark-tank
https://www.sharktankblog.com/business/cordaroys/
https://kirktaylor.com/cordaroys-thirty-two-million-dollars-after-shark-tank/
https://lorigreiner.com/newsroom/products_cpt/cordaroys/
https://sharktanktales.com/cordaroys-shark-tank-update/
https://gainesvillebizreport.com/cordaroys-sales-boom-after-shark-tank-appearance/
https://2paragraphs.com/2016/03/cordaroys-what-happened-to-the-bean-bag-chairs-on-shark-tank/