Back in 2013, How Do You Roll, an existing restaurant franchise that specializes in the create-your-own sushi menu and fast-casual service, was offered on Shark Tank. Siblings Yuen and Peter Yungs got an idea and first business knowledge about the restaurant business from their parents, who used to run a family eatery in Chinatown, New York. The Yuen brothers launched the first ever How Do You Roll restaurant in Austin after graduating from college. While being on Shark Tank they have managed to make a deal with one of the "sharks" – Kevin "Mr. Wonderful" O'Leary. The deals was huge – $1 million for 20% ownership.
In this blog post, we will be talking about the How Do You Roll business after being featured on Shark Tank. We will discuss what happened in the months following their appearance on the show and how they have been doing since. If you are looking for a great way to get your business off the ground, then you should definitely read this article!
How Do You Roll in the Shark Tank
In the interesting episode 416 of Shark Tank, siblings Yungs – Yeun and Peter – appear on Shark Tank in order to acquire a $1 million investment in ROI for 12% of their business shares. The siblings claim that their sushi restaurant allows people to design their own sushi, which is made fresh every day. They also provide "featured rolls".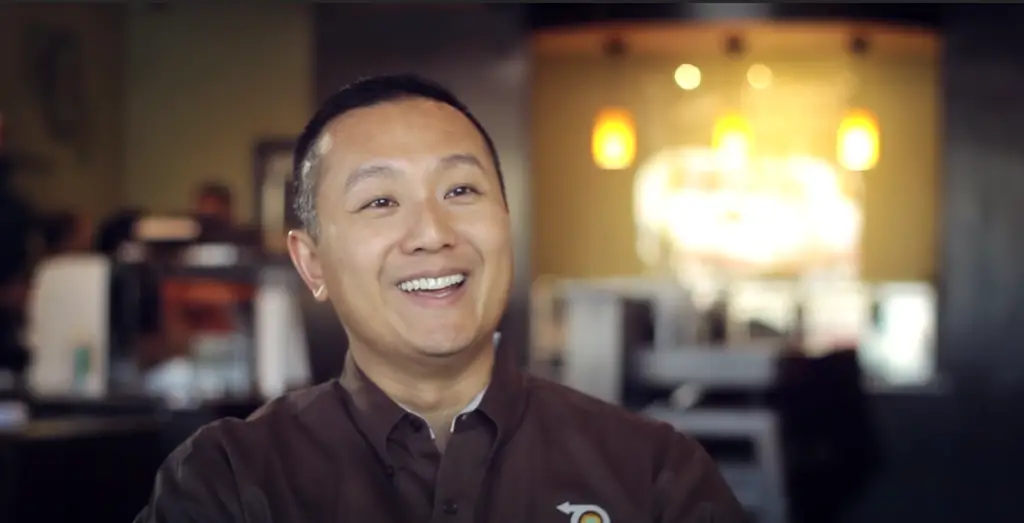 To start the presentation, Yuen informed the sharks about the typical difficulties that consumers face when attempting to grab a fast sushi meal. A sit-down dinner at a restaurant was option one, but it wasn't a quick experience for people who had limited time to eat because of its lack of quality and freshness. The alternative was to pick up a sushi roll from a local grocery store, but this option usually entailed food that was not as high quality or fresh.
"We're looking at some different ideas," said Yuen. The How Do You Roll model was fully customizable, and it offers a third choice: low-cost, high-quality cuisine that is served fast and simply without the hassle of a restaurant. During Peter's professional presentation, Barbara Corcoran was invited to sample the How Do You Roll experience for herself, which she enthusiastically accepted.
In a matter of seconds, Barbara placed her order at the counter, choosing a wrap, fillings, and sauces. Peter provided her with a personalized snack in just a few seconds. The other "sharks" were astonished by the speed of the process. They appeared to be hungrier now as well, but Yuen quickly reassured them that there were samples of the companies' rolls for them to sample as well. The "sharks" had no time to waste and immediately got down to business with their delectable samples. It was apparent right away that the food was of excellent quality.
Robert Herjavec inquired about the brothers' background and expertise once the samples were happily eaten and compliments had died down. Yuen said that he and Peter grew up in their parents' restaurant, where they received an early education in the culinary business. He explained that he focused on the commercial side of things, while Peter handled food preparation and menu selection.
Mr. Mark Cuban wanted to talk about the company's early growth. Yuen revealed that just two and a half years ago, the firm had only established one corporate location and fifteen franchise outlets, with another 25 franchises to be opened in the following year.
Mr. O'Leary wanted to know if the company locations and franchises were all successful. Yuen responded that the franchises were earning $250,000 in total royalties each year. Robert asked what sales had been made from the two corporate businesses in the previous year. Yuan said they'd earned a million dollars combined in sales over the course of last year.
One restaurant served as the beginning for the pair; later they opened 15 shops throughout Texas.
What do the Shark Tank Investors say about How Do you Roll?
On cash flow, Kevin O'Leary's interest was huge. Yeun explained that the company was going to earn roughly $250,000 per year – and that is only from franchise royalty payments, not speaking of other profit sources. The corporate store should make an average of $1 million in sales each year. Each franchise outlet was supposed to cost between $250,000-$300,000, and a franchisee's royalty was going to be 7% annually.
The billionaire Mark Cuban said he didn't want to be in such a restaurant business. He's gone. Kevin O'Leary thought the firm is "extremely well run," and he was very interested, but felt that the valuation was too excessive. He offered to get 75% of the firm for $6.6 million by Yeun.
The margins on sushi sales, according to Daymond John, were "not going to be high enough." He didn't want to invest.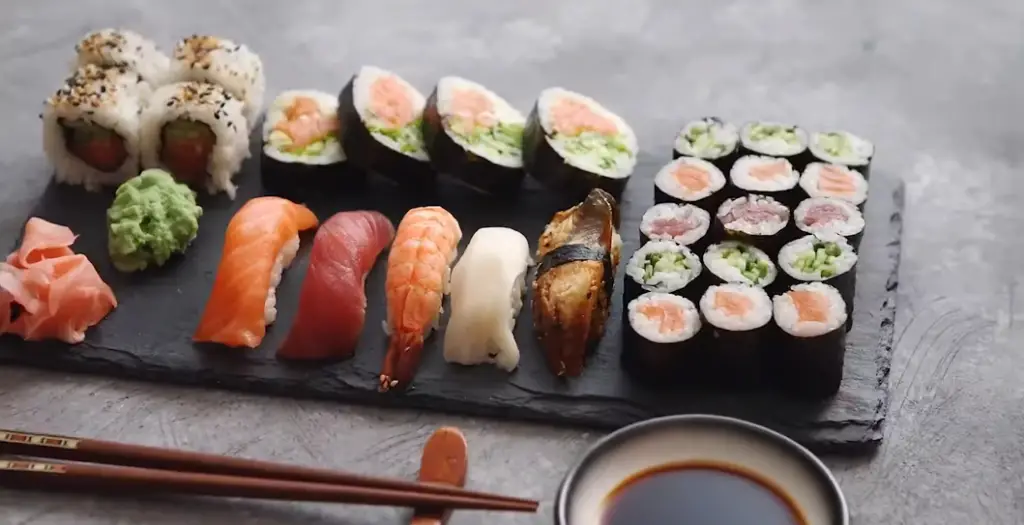 Robert Herjavec thought he "couldn't help this business with its food model," so he was out.
Barbara Corcoran felt the presentation was too dry to invest. She was out as well.
The brothers talked about how they can raise capital. They suggested making a transaction with Kevin O'Leary. He was prepared to invest $1 million, but he'd want 22% of the company, with a portion of franchise payments going to the partners – the brothers and himself. Yeun asked if they can go down to 15%. O'Leary is prepared to compromise; he met them at 20% for his $1 million investment if they lowered it by half.
How Do You Roll Shark Tank Update
Despite Corcoran's warning about concluding the deal with "the devil", the siblings were ecstatic at the prospect of collaborating with O'Leary. Nevertheless, after a few months of discussions since that memorable episode, the deal fell apart like poorly-made sushi. The brothers and O'Leary were unable to reach an agreement on many things, and O'Leary subsequently withdrew his generous offer. In 2015, the guys sold out to a private restaurant organization. It appears that they are no longer operational as of August 2021.
FAQ
What percentage of Shark Tank deals fall through?
A study of 100 episodes found that only 30% percent of deals end up with a post-Shark Tank deal. This is a very large number in support of the show.
In fact, it seems that most people who end up on Shark Tank have already been hard at work making their business dreams come true! While many companies do not succeed after their appearance, 60% say they received investment or order from one of the Sharks and 95% reported that they either were better off financially or saw no negative impact, as a result, of going on the show. That's pretty good for "reality TV"!
Is How Do You Roll sushi still in business?
In 2015, the boys sold their business to a private restaurant company. It appears they are currently closed as of August 2021.
What are the most successful products from Shark Tank?
Shark Tank has been on the air for twelve seasons, with each episode seeing new entrepreneurs enter the tank in their quest to secure funding from some of America's most successful business minds.
ABC initially broadcasted the show until 2015, when it moved over to CNBC following a change in direction for both channels at that time. There are now five series per year across two networks – which also means investors Mark Cuban and Kevin O'Leary have more opportunities than ever before to invest.
The show has certainly had its fair share of successes – however, there are some products that have proved to be more lucrative than others.
Here we take a look at the Shark Tank business pitches that turned into major income earners for their founders and investors alike:
Sleep Styler;
The Bouqs;
Tipsy Elves;
The Original Comfy;
Simply Fit Board;
Squatty Potty;
Scrub Daddy;
Bombas;
Related Video: The How Do You Roll? Story