In the fast-paced world of entrepreneurial ventures, securing an appearance on the hit TV show Shark Tank can be a transformative moment for any business. Pulp Pantry, a company dedicated to combating food waste and crafting innovative snacks from recycled fruit and vegetable pulp, experienced a momentous journey after its appearance on the show.
With a mission to revolutionize the snacking industry while addressing pressing environmental concerns, Pulp Pantry caught the attention of sharks and viewers alike. But what transpired after the bright lights of the Shark Tank stage dimmed? This article delves into the post-Shark Tank journey of Pulp Pantry, exploring the company's growth, challenges, and milestones on its path to success.
Join us on this captivating journey as we uncover the remarkable post-Shark Tank evolution of Pulp Pantry. From soaring revenues and strategic partnerships to navigating the challenges of scaling a business, we delve into the pivotal moments and decisions that have shaped Pulp Pantry's thriving presence in the market today. Discover the story of resilience, innovation, and unwavering commitment to a sustainable future that defines Pulp Pantry's post-Shark Tank success.
What Is Pulp Pantry?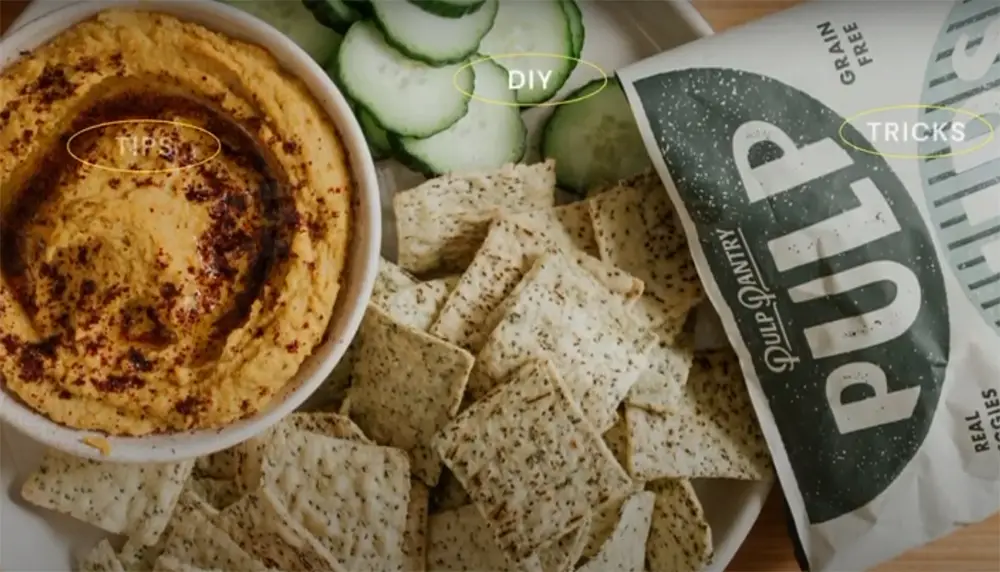 When it comes to fiber content, Pulp Chips surpass kale chips and boast fewer carbohydrates than traditional potato and tortilla chips. Each serving contains a remarkable 5 grams of fiber and less than 150 calories. Not only are they grain-free and gluten-free, but they are also free from genetically modified organisms (non-GMO).
Assortment of Pulp Pantry Chips:
Jalapeño Lime: Exhibiting a slight spiciness and distinctive tang, this variant pairs impeccably with guacamole and salsa;
Spicy Barbecue: Bold, smoky, sweet, and savory, this flavor encapsulates the essence of a barbecue recipe without the unnecessary addition of sugar;
Sea Salt: Gently salted and simple, allowing your favorite dips to take center stage;
Salt 'n' Vinegar: A fusion of saltiness and tangy punches, reminiscent of carnival or beach fries;
About the Founders Of Pulp Pantry
Kaitlin Mogentale is resolute in her determination to rescue the planet from the countless tons of pulp that are being disposed of annually in landfills.
During her time at the University of Southern California, Kaitlin pursued a degree in ecological sciences while instructing underprivileged youngsters in Los Angeles on the art of cultivating and preparing fresh produce. In the winter interim, she traveled to Panama to collaborate with professionals from various nations in the fields of human-centered design and social entrepreneurship.
Additionally, she spent a semester at the University of Queensland in Australia, engaging in hands-on coursework related to environmental management, geographic information systems, and earth sciences.
However, it was in the kitchen of a close companion that she finally honed in on her mission: preventing valuable food from going to waste. While her friend was preparing carrot juice, Kaitlin noticed the surplus pulp — the very pulp containing 95% of the carrot's fiber and 50% of its nutrients. The thought of discarding such fiber, which could aid in regulating blood sugar levels, curbing hunger, and mitigating the risks of conditions like heart disease and diabetes, struck her deeply [2].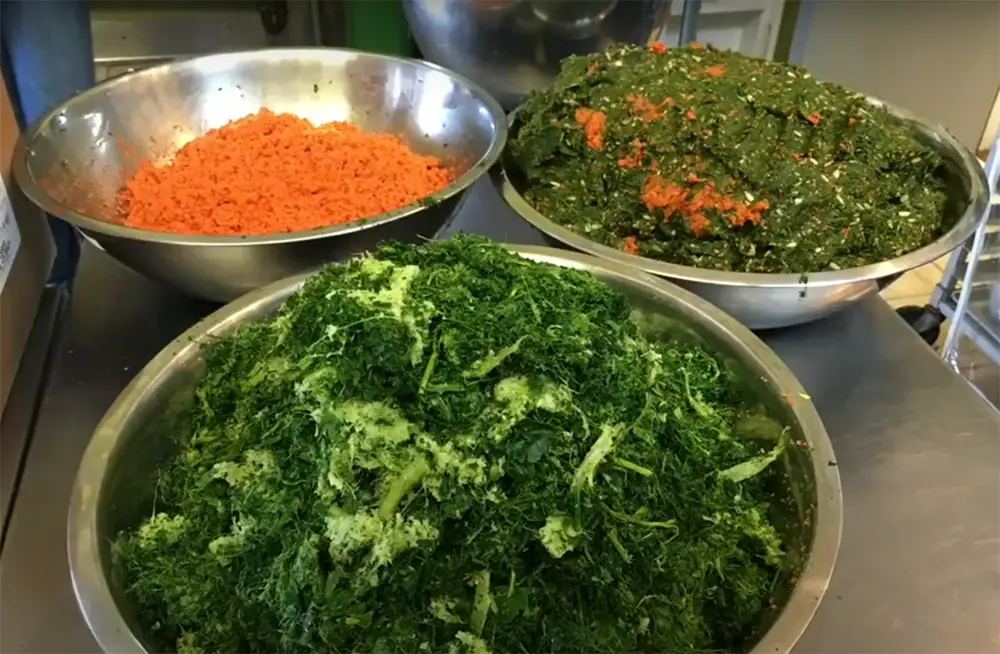 And so, Kaitlin sprang into action, donning her metaphorical cape, and establishing Pulp Pantry — a social enterprise dedicated to crafting snack foods utilizing recycled fruit and vegetable pulp. Every Friday, she ventured out to gather pulp from juice bars throughout Los Angeles, initially creating snacks for her classmates, friends, and professors.
Eventually, she expanded her reach by vending her snacks at the university's farmers market. Recognizing the immense potential of her mission, she recruited a pastry chef and food science students from California Polytechnic State University to formulate a range of delectable snacks.
The outcome was the remarkable Pulp Pantry Chip — an appetizing, sustainable, and wholesome product that not only addresses significant health concerns but also tackles a pressing environmental predicament.
The Pitch Of Pulp Pantry At Shark Tank
Kaitlin took the spotlight on the renowned show "Shark Tank", aiming to secure a substantial investment of half a million dollars for her company in exchange for a 10% stake.
Impressively, the company generated revenue of nearly $250,000 in the previous year and projected revenue of just under $500,000 for the current year. With a net worth of $20,000, the company already proven its profitability. Retail sales accounted for a significant 70% of their overall sales, with distribution through approximately 600 retail outlets. Furthermore, Kaitlin highlighted that third-party e-commerce platforms like Thrive Market and Imperfect Produce contributed to 20% of their sales.
Upon hearing these remarkable figures, Kevin O'Leary acknowledged the courage it took for Kaitlin to seek such a substantial investment despite the current sales numbers. Nevertheless, he extended an offer of $500,000 for a 25% ownership stake in the company.
Lori Greiner, displaying genuine interest in the product, proposed providing $500,000 as a loan in exchange for a 10% equity stake. Mark Cuban, who already had a considerable presence in a similar product category, proposed investing $500,000 for a 20% equity stake.
Lori and Mark's offers immediately caught Kaitlin's attention. Lori engaged in fierce competition with Mark, matching the equity stake he offered while structuring the investment as a loan.
Mark, eager to establish his expertise in the field, emphasized his prior successful investments in similar products, positioning himself as the one who knows how to propel the company's growth.
Lori, in response, emphasized her own experience (although not as extensive as Mark's) and conveyed her genuine passion for the product. In a final move, Mark lowered his equity demand to 17%, ultimately sealing the deal and triumphing over Greiner, securing the future of the chips in his hands [4].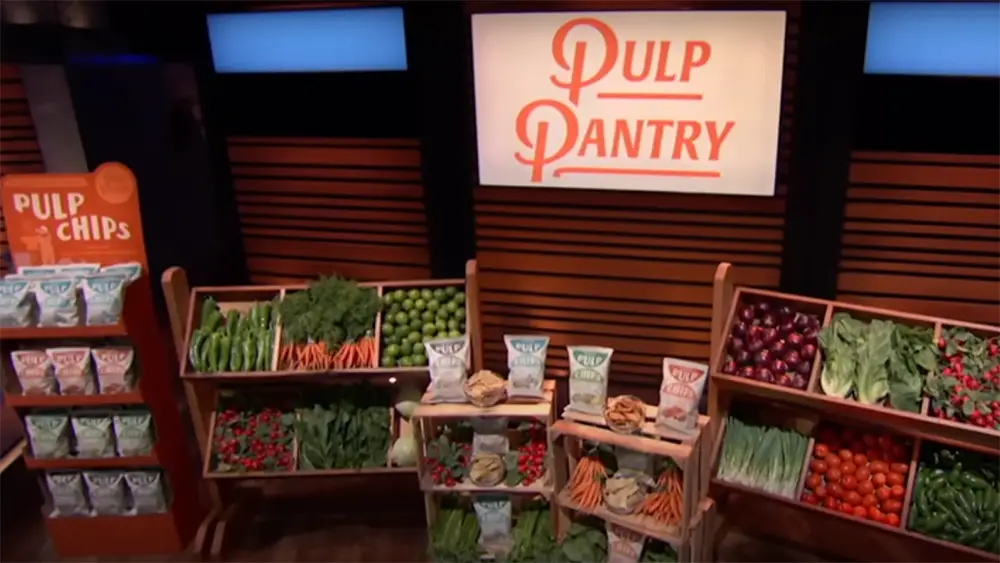 Pulp Pantry After The Shark Tank
Pulp Pantry's official website boldly proclaims its unwavering commitment to eradicating food waste and conserving water resources. Their dedicated "How It's Made" section conveys the following:
"We are determined to combat food waste by harnessing the power of fresh vegetable juice pulp, our cherished ingredient. For each pound of pulp saved, we effectively prevent the squandering of 38 gallons of precious water".
Pulp Pantry experienced a remarkably positive reception upon its debut, captivating consumers with its distinctive snack offerings that boasted a solution to a pressing environmental issue. Responding to the burgeoning demand, Kaitlin proactively expanded the range of chips, while also setting her sights on developing innovative snack variations to further delight customers. The brand garnered significant recognition, garnering prominent features in esteemed publications such as LA Weekly, SnackNation, and NPR [5].
The chips, available in four enticing flavors – Salt 'n' Vinegar, Jalapeño Lime, Sea Salt, and Spicy Barbecue – provide an array of tempting choices for discerning palates. Enthusiastic customers can indulge in the snacks by acquiring them in packs of 4, 6, or 12, priced at $20, $30, and $55, respectively.
Moreover, those seeking a regular supply of Pulp Pantry goodness can opt for the convenient monthly subscription service, which offers attractive discounts. The remarkable success of Pulp Pantry can be attributed to Kaitlin's unwavering dedication and the pivotal environmental problem it tackles. Consequently, the future holds great potential for the brand, promising further growth and prosperity.
Pulp Pantry proudly achieved the distinction of being one of the pioneering companies to attain Certified Plastic Neutral packaging, accomplished through their collaboration with rePurpose Global. For every ounce of plastic they utilize, they fund recycling programs that remove an equivalent amount of plastic from the environment. The Pulp Chips' packaging is designed to be as minimalistic as possible, conserving materials and measuring roughly half the size of conventional 5-ounce snack bags.
Furthermore, Pulp Pantry Chips earned the prestigious NEXTY Award for 2022 in the category of "Best New Salty Snack". These awards, bestowed by the New Hope Network, align with their mission of cultivating thriving health-oriented markets. They recognize products that exemplify progressiveness, innovation, inspiration, and reliability within the natural products industry.
As of 2023, Pulp Pantry Chips are available in all 50 states, and sold at esteemed retailers such as Whole Foods, Target, Thrive Market, and specialty stores [6].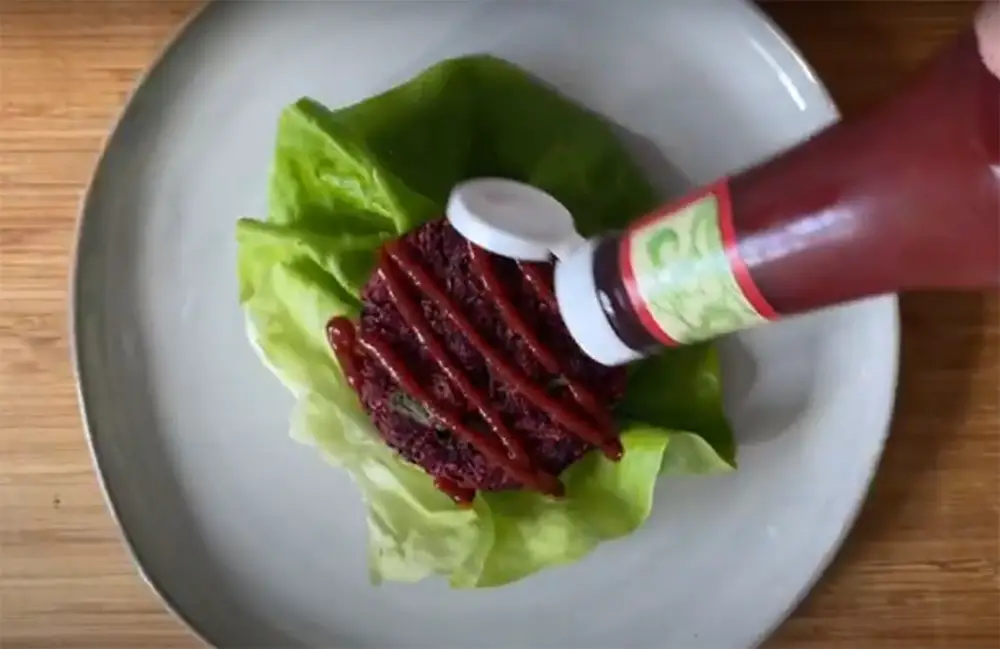 Currently, Pulp Pantry products can be conveniently obtained through Amazon, alongside the brand's official website. In a strategic effort to enhance sales, Kaitlin forged partnerships with various retail chains and food delivery services.
As a result, the delectable snacks can now be purchased through platforms like Go Puff, Juicepress, and Urban Outfitters, in addition to numerous brick-and-mortar stores spread across the United States.
The Net Worth Of Pulp Pantry
The net worth of Pulp Pantry is estimated to be between $2-5 million as of April 2023 after appearing on Shark Tank, Pulp Pantry is a snack company that upcycles vegetable juice pulp into nutritious chips packed with flavor and fiber, which are vegan, gluten-free, and use no grain [7].
The company's chips are available in a variety of flavors and can be ordered online or purchased in select stores across the United States.
Pulp Pantry's founder and CEO, Kaitlin Mogentale, has been featured on Shark Tank and has received investment offers from several Sharks, including Mark Cuban.
Alternatives To Pulp Pantry Vegan Chips
For those looking for alternative options to Pulp Pantry vegan chips, there are quite a few options on the market that offer unique twists on vegan snack options. Here are a few:
Snacklins: These vegan chips are made from mushrooms and yucca, and are both gluten-free and low in calories. Snacklins come in a variety of flavors including Chesapeake Bay, Barbecue, and Nacho;
Siete Foods: Siete Foods offers grain-free tortilla chips that are perfect for dipping in salsa or guacamole. They come in a variety of flavors including Sea Salt, Lime, Ranch, and Nacho;
Beanfields: Beanfields chips are made from beans and rice, and come in a wide range of flavors like Jalapeno Nacho, Himalayan Pink Salt, and Spicy Queso. These chips are also certified gluten-free and vegan;
HIPPEAS: These chickpea puffs are gluten-free and contain only organic ingredients. HIPPEAS come in a variety of flavors including Vegan White Cheddar, Nacho Vibes, and Sriracha Sunrise;
Lesser Evil: Lesser Evil offers grain-free Paleo Puffs that are vegan, gluten-free, and contain only clean ingredients. Flavors include "No Cheese" Cheesiness, Himalayan Pink Salt, and Vegan Ranch;
Que Pasa: These organic, vegan tortilla chips are made with non-GMO corn and come in a variety of flavors such as Sea Salt, Ranch, and Blues. They are also gluten-free and nut-free [8];
Overall, there are many vegan chip alternatives available on the market that cater to a variety of dietary needs and preferences. From bean-based to mushroom-based options, there is something for everyone. While Pulp Pantry has a unique selling point in using upcycled vegetable pulp, these other brands offer their own distinct advantages.
FAQ:
When was Pulp Pantry on Shark Tank?
Pulp Pantry appeared on Shark Tank on February 13, 2022, as part of season 13 of the show [9].
How many calories are in Pulp Pantry chips?
The number of calories in Pulp Pantry chips varies based on the flavor, but they are generally made with whole food ingredients and contain fewer calories than traditional potato chips. For example, a package of Pulp Pantry BBQ flavors contains 140 calories per serving.
Are Pulp Pantry Chips healthy?
Pulp Pantry chips are generally considered to be a healthier snack option than traditional potato chips. They are gluten-free, and vegan, and contain fiber and other nutrients from the vegetable pulp they are made from. However, like all snack foods, they should be consumed in moderation as part of a balanced diet.
What was the most successful item on Shark Tank?
The most successful item on Shark Tank to date is the Scrub Daddy, a smiley-faced cleaning sponge that has generated over $250 million in revenue since appearing on the show in 2012.
What successful companies failed Shark Tank?
There have been several companies that failed to secure investments on Shark Tank but have gone on to become successful, including Scrub Daddy, Tipsy Elves, and Bombas.
Where is Pulp Pantry headquarters?
Pulp Pantry's headquarters are located in Los Angeles, California [10].
What are the unhealthiest chips in the world?
There is no definitive answer to what the unhealthiest chips in the world are, as this can vary based on factors such as ingredients, processing methods, and serving size. However, chips that are high in saturated fat, sodium, and calories are generally considered to be less healthy options.
Are Pulp Pantry chips fried?
Pulp Pantry chips are not fried, but instead are dehydrated and baked at a low temperature to preserve the nutrients in the vegetable pulp.
Useful Video: Shark Tank US | Can Mark Persuade Pulp Pantry To Take His Deal?
References:
https://allsharktankproducts.com/shark-tank-products-food-and-drink/pulp-pantry-veggie-chips/
https://meaww.com/abc-shark-tank-season-13-pulp-pantry-mark-cuban-lori-greiner-which-shark-gets-a-deal
https://www.sportskeeda.com/pop-culture/pulp-pantry-shark-tank-cost-founder-business-converts-pulp-snacks
https://pulppantry.com/blogs/insideourpantry/pulp-pantrys-shark-tank-journey
https://sharktanktalks.com/pulp-pantry-shark-tank-update/
https://www.thedailymeal.com/1188173/the-11-biggest-food-wins-to-come-out-of-shark-tank/
https://www.sharktankblog.com/business/pulp-pantry/
https://thecinemaholic.com/pulp-pantry-shark-tank-update-where-is-pulp-pantry-chips-today/
https://www.foodbusinessnews.net/articles/21305-pulp-pantry-pricklee-score-deals-on-shark-tank
https://cartermatt.com/479608/shark-tank-preview-pricklee-pulp-pantry-kawaii-lighting-and-ooakshell/