Dates are a naturally sweet treat, and they're becoming more popular as a healthy alternative to sugary snacks.
Wanna Date stands for a line of oil-free, dairy-free, and zero-added-sugar vegan spreads. Wanna Date provides low-calorie, sugar-free, nutritious, vegan-friendly sauces made with dates as the primary ingredient. While still in college, Melissa Bartow launched Wanna Date in 2017 [1].
If you're a fan of Shark Tank, then you know that the show is all about making money. But what happens to the businesses after they leave the tank? Well, we decided to find out. We followed up with some of our favorite entrepreneurs from past seasons to see how their businesses are doing now. Spoiler alert: things are going pretty well for them!
Wanna Date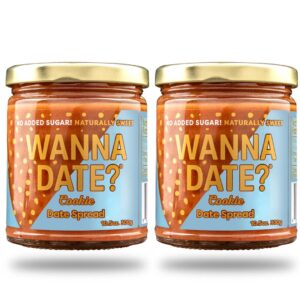 Indulge guilt-free with Wanna Date? Cookie Date Spread. This delectable delight comes in a pack of 2 jars, offering a vegan, paleo-friendly, gluten-free, and dairy-free treat. With no added sugar and a low-calorie profile, it's the perfect sugar-free alternative. Experience the sweet satisfaction of dates in every bite, now in a convenient and health-conscious spread.


What Is a Wanna Date?
Dates increase your spirits and make you more active. It can easily be replaced with sugar. Wanna Date is a low-calorie spread that provides 30 calories per tablespoon [2].
Wanna Date Nut Butter comes in four delicious flavors – Cinnamon, Pumpkin Spice, Chocolate, and Vanilla. You can enjoy a jar for only $12. This oil-free, vegan formula is perfect for anyone wanting to follow a healthy diet without sacrificing their sweet tooth.
The best part about Wanna Date is that it's not just a healthy alternative to other spreads, but it also tastes great.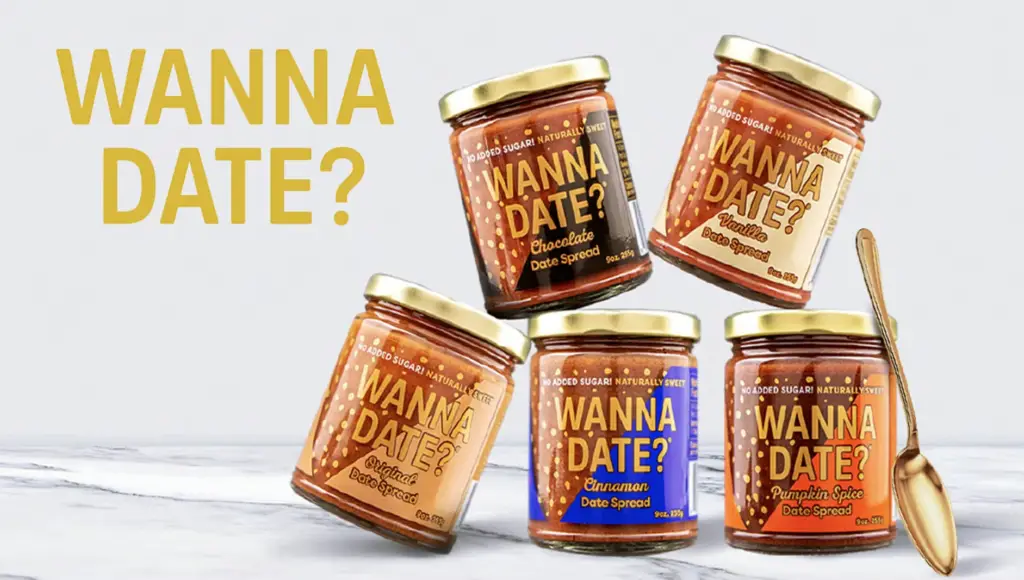 Bartow chose dates as the natural sweetener for her recipe after deliberation. Dates not only have innumerable health benefits, but they are also sinfully delicious. She went out and bought a food processor, then got to work perfecting her craft in her room. What started as an experiment quickly turned into gold; from date honey research she discovered that "Wanna Date?" is a nut butter made entirely of dates! This unique product contains zero artificial sugars or unhealthy items – making it safe for people with allergies too!
The spread has a wonderful taste to it. It's also very healthy since it contains a lot of vitamins. The spread is prepared using dates that are high in nutrients and vitamin antioxidants.
This product isn't quite like butter or margarine in terms of texture. It's more like a thin sauce than a thick spread. This isn't always a negative thing! It simply implies that you'll need to use less of it when applying it to your bread or potatoes.
Soybeans are used to make Wanna Date nut butter, which makes it healthy. It also contains no artificial additives, so people with allergies or intolerances to them can eat it without risk.
Its mild taste makes it a great condiment for bread, crackers, and fruit. You can also use it as a veggie dip or dessert topping.
Who Is The Founder Of Wanna Date
Melissa Bartow Biography
Melissa Bartow was born and raised in the city of Kennesaw, Georgia. After graduating from high school, she enrolled at New York University right away. She earned a bachelor's degree in entrepreneurship at New York University [3].
When she was working in a food store, Melissa was disappointed to learn that the acai bowls they were offering had more than 15 grams of sugar. She thought that acai berries would be enough to make a natural raw sweetener on their own.
After that, she experimented by creating a nut butter based on the date. That's when Wanna Date's first batch was produced in the founder's dorm room in 2017, inspired by veganism. It is made from sprouts and contains five distinct tastes.
Wanna Date is a much healthier gluten-free option for jams and nut butter. It contains barely any calories per serving, so it's perfect for satisfying sweet cravings without resorting to unhealthy refined sugars.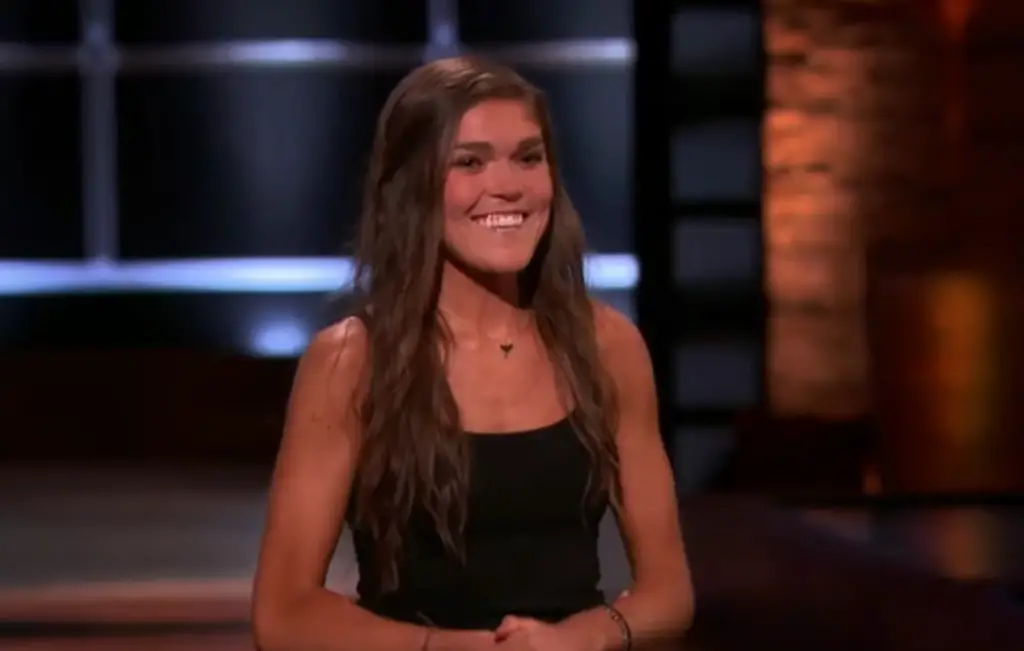 The Family Of Melissa Bartow
Melissa is tight-lipped about her early days. Basic information such as where she was born and raised, along with her educational background, isn't something she talks about publicly. Her career started when she became a brand ambassador and magazine photographer. From there, she landed a job working in a health food store for several months before branching out on her own to start her own business venture.
Melissa Bartow Profession And Study
Melissa Bartow got her degree in Entrepreneurship from New York University. She's worked as a magazine photographer, brand ambassador, and food vendor waiter. When she was studying business at college, she learned about dates and their advantages for the first time.
After looking into the matter, she found that all dates available on the market had sugar in them. So, she bought a food processor and started working on making healthy date butter in her dorm room. She experimented with different flavors and textures, testing them on friends by Blind Date before deciding to launch Wanna Date for public consumption.
Wanna Date Before Shark Tank
Melissa met men at college in New York and immediately bonded with them. She felt that they filled her requirements: naturally sweet, healthy, mood-boosting, and body energizing. Her only sorrow was that when she was interning with a food vendor at school, they had sucrose in ostensibly nutritious meals [4].
When she inquired if dates might be used in place of sugar, she looked on the market but found nothing. Her college room became a test laboratory for her date butter after she purchased a food processor. Due to the addition of various ingredients and the positive comments from friends, Wanna Date was formed as a result of culinary testing with non-traditional components.
As a result of her success, Melissa was able to raise approximately $10,000 via the crowdfunding website Indiegogo. She then sold online and shipped straight from her dorm room, learning herself through Google's Business 101. Eventually, Melissa began looking for investors to increase production and expand her market.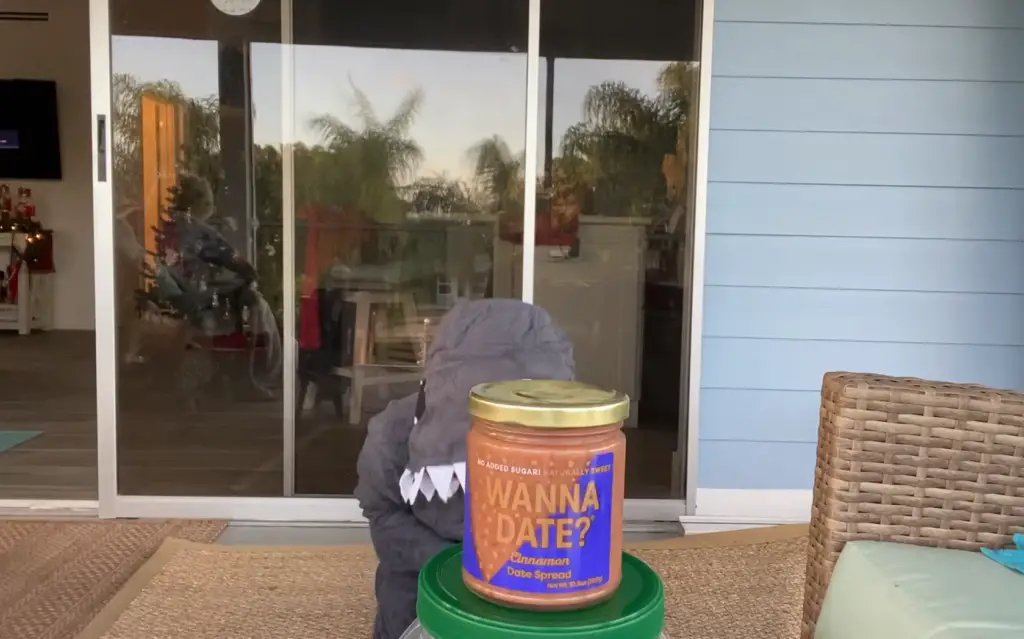 Wanna Date On Shark Tank: The Pitch
In order to gain a one-hundred-thousand-dollar investment in exchange for a twenty percent stake in her firm, Wanna Date, Melissa appeared on Shark Tank. Before diving into her company's financials, Melissa gives some examples of her products and talks about her company.
She built her business by selling Wanna Date for ten months, and she made $31,000. She invests $2.40 for each jar, but she gets a profit of $12 on each sale. She thinks that if she sells more items, she will only have to pay $1.80 per unit.
Barbara's complete lack of market research is a cause for concern among the Sharks, especially Daymond. Barbara believes that because she receives support from her father, she cannot be a genuine entrepreneur – a statement that has been met with harsh criticism. As a result, all of the Sharks except Mark have withdrawn their interest.
On the other hand, Wanna Date is still paying back all of its debts. Wanna Date offers to invest in Mark if he agrees to certain terms. He is prepared to put $100,000 into Wanna Date for a 33 percent stake because Melissa decreases the size of the jars and adds a classic date taste. Melissa accepts Mark's offer, as well as his terms [5].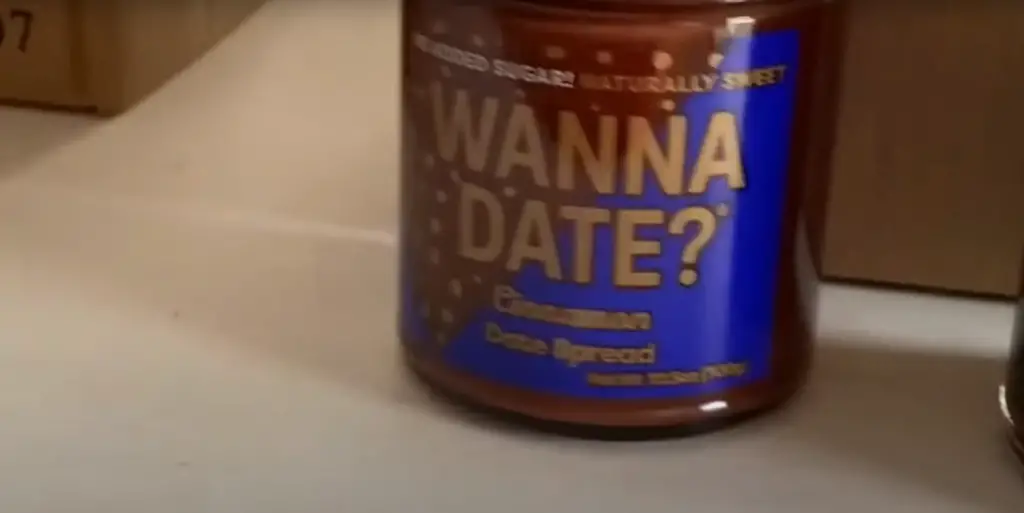 Wanna Date Now In 2022
Melissa came on the show looking for an investment of $100,000 in exchange for a 20% stake in Wanna Date.
Wanna Date made $31,000 in sales during the first ten months of its existence, according to the entrepreneur. Its sales have been split as follows: 10% were direct to consumers through the company's website, 35% came about through special events such as Christmas markets, and 35% were wholesale.
Although the Sharks had some reservations, Mark Cuban ultimately decided to invest $100,000 in return for 33 percent stock and stipulations that could help improve company operations.
After appearing on Shark Tank, Wanna Date received a lot of attention and positive feedback from consumers and reviewers. WannaDate is still in operation, with headquarters in the New York metro area. Customers may purchase their items online on e-commerce websites like Amazon or at stores located in seven states across the United States.
Wanna Date debuted its product in July of last year at Whole Foods Market stores across the Midwest. As the COVID-19 pandemic began, fans of the show were excited to see that it had been re-aired just before. Due to this exposure, online purchasing increased dramatically.
Mark Cuban's investment not only aided in funding R&D but also allowed Bartow to extend distribution which she plans to do again into Northeast markets come the fourth quarter.
Although there are some satisfied customers of Wanna Date, many people have taken to Amazon to voice their displeasure with the product. Some say it tastes salty while others claim the texture is too soft. Still, other consumers allege they've received expired products. To be safe, it may be best to purchase Wanna Date in person rather than online.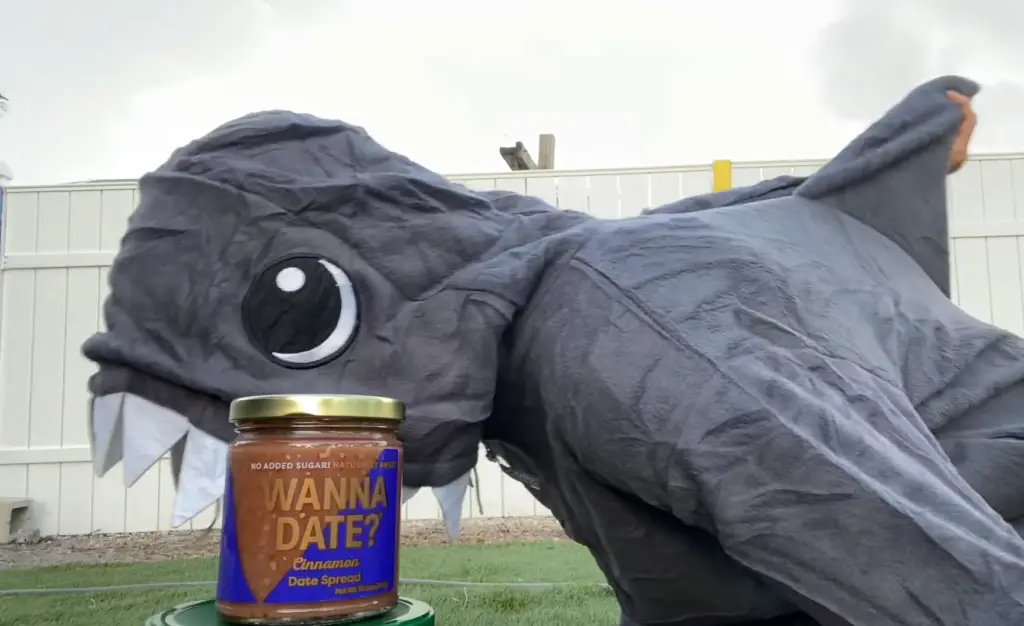 You may pick up a jar of Wanna Date at Whole Foods Markets in Los Angeles, Orange County, Sacramento, and San Diego. They plan to expand across the United States soon.
It appears that Wanna Date and Mark Cuban have come to an agreement in August 2020. The Date Dough, a dough you may water with, is the product. From Wanna Date, you can get Chocolate, birthday cake, and snickerdoodle flavors. We're curious if she ever made it to that Mavs game since the Covid-19 epidemic kept her away from the event.
As of 2022, Wanna Date is on sale at 128 supermarkets throughout the Midwest, including Whole Foods Market. Sales from Wanna Date over a lifetime are $4 million.
The Net Worth Of Wanna Date
The estimated value of the pitch was $500,000, which was later justified by Mark Cuban to $303,030.3. The anticipated net worth of Wanna Date is $4 million. They have so far made sales of $4.7 million in 2022 [6].
Competitors Of Wanna Date
Wanna Date's main competitors are Choczero, SmartSweets, and Sugarfina. These companies all offer sugar-free chocolate that is low in calories and carbs. Wanna Date's main advantage over these competitors is its unique flavor profile. The company offers a variety of flavors that are not available from its competitors.
FAQ
How does Wanna Date help you?
Wanna Date natural sweetener can be used as a sugar substitute in baked items like cookies, muffins, crepes, and other baked products such as bread and muffins [7].
What are the ingredients contained in Wanna Date?
The only sweetener in this product is from the dates themselves. The other ingredients are simply flour, water, and salt. Additionally, Wanna Date does not contain any artificial flavors or colors.
How is Wanna Date different from other chocolate spreads?
Wanna Date is not your typical chocolate spread. This product is made with dates as the primary ingredient. This means that Wanna Date is a healthier alternative to other chocolate spreads on the market.
Does Mark Cuban own Wanna Date?
Former Dallas Mavericks owner Mark Cuban has a 33% stake in the company. He invested $100,000 in exchange for 33 percent ownership of the firm [8].
What flavors of Wanna Date are available?
Wanna Date Nut Butter comes in 6 delicious flavors – Cinnamon, Cookie, Original, Pumpkin Spice, Chocolate, and Vanilla [9].
Where can I buy Wanna Date?
You can purchase Wanna Date online through their website or on Amazon. You can also find Wanna Date in select stores across the United States.
Is Wanna Date kosher spread?
Yes, Wanna Date is a kosher product [10].
How can I watch Shark Tank on Roku?
A current reality program, Shark Tank, is accessible to stream immediately. Hulu or Spectrum TV on your Roku device let you watch it.
What is Mark Cuban worth?
After appearing on Shark Tank, Mark Cuban was worth an estimated $4.6 billion [11].
Do the "sharks" get paid per episode?
The show's producers pay the "sharks" a per-episode fee, as well as a percentage of any deals they make on the show. It is unclear how much the "sharks" are paid per episode, but it is safe to say that it is a significant amount of money. In addition to their regular fees, the "sharks" also receive a percentage of any deals they make on the show.
Which shark has made the most successful deals?
He accomplished this by transcending from a blue-collar worker to becoming the owner of NBA's Dallas Mavericks during the 1990s dot-com bubble. In 1999, he sold his company Broadcast.com to Yahoo! for $5.7 billion in stock shares – talk about making a killing [12]!
Who owns Shark Tank?
The show is produced by Mark Burnett and Sony Pictures Television. The show is currently in its eleventh season and has been renewed for a twelfth season.
What does it cost to be on Shark Tank?
It is unclear how much it costs to be on Shark Tank. It is possible that there is a fee for appearing on the show, but this has not been confirmed. In addition, it is worth noting that the "sharks" receive a percentage of any deals that are made on the show. Therefore, it is possible that the cost of being on Shark Tank varies depending on whether or not a deal is made.
Useful Video: SHARK TANK UPDATE | Wanna Date After Shark Tank
References
https://biznewske.com/wanna-date-shark-tank-update
https://bizzbucket.co/wanna-date-shark-tank-update/
https://techiegamers.com/wanna-date/
https://seoaves.com/what-happened-to-wanna-date-after-shark-tank
https://onlinebizbooster.net/what-happened-to-wanna-date-after-shark-tank/
https://bizzbucket.co/wanna-date-shark-tank-update/
https://seoaves.com/what-happened-to-wanna-date-after-shark-tank
https://www.bstrategyinsights.com/wanna-date-after-shark-tank
https://eatwannadate.com/
https://eatwannadate.com/pages/faq
https://www.forbes.com/profile/mark-cuban/?sh=7c15d7616a04
https://financhill.com/blog/investing/who-is-the-richest-shark-on-shark-tank