The brainchild of Jason Richardson, Bad Birdie burst onto the scene in 2017, offering a fresh and vibrant take on golf attire. However, it was their appearance on ABC's entrepreneurial reality show, Shark Tank that truly catapulted the brand into the spotlight. This article takes an in-depth look at Bad Birdie's journey post-Shark Tank, exploring how the brand has navigated the challenges and opportunities that have arisen since its memorable pitch on the popular TV show.
What Is Bad Birdie?
The brand Bad Birdie has been making waves in the golfing community for its unique designs and high-quality materials [1].
Design & Style
From flamingos and tropical prints to more abstract designs, there's something for every style preference. It's clear that Bad Birdie is not afraid to push boundaries when it comes to golf fashion, and they do it exceptionally well.
Quality & Comfort
But Bad Birdie is not just about looks. The quality of their products is evident as soon as you put them on. The shirts are made from high-performance, moisture-wicking fabric that keeps you cool and dry on the course, even on hot summer days. The material is soft and comfortable, allowing for unrestricted movement during swings. The stitching is also top-notch, ensuring durability and longevity [2].
Fit
In terms of fit, Bad Birdie offers a modern, tailored cut that flatters various body types. The shirts have just the right amount of stretch to them, ensuring a perfect fit without being too tight or loose. They maintain their shape even after several washes, which is a testament to their quality.
Price
While Bad Birdie's products are priced higher than some other brands, the price tag reflects the quality and unique designs they offer. If you're looking for golf attire that stands out from the crowd and is built to last, it's worth the investment.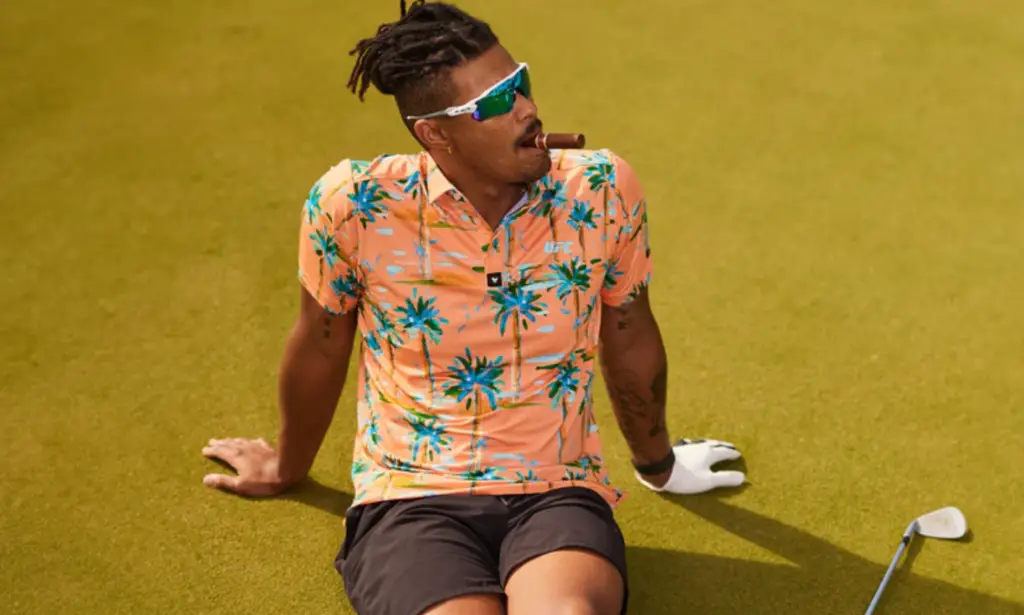 The Product Line
The product range is thoughtfully organized into five distinct categories, each offering its unique appeal [3]:
1) Polos
Their latest polo collection boasts innovative designs and is priced at $ 72.00 per piece. Each polo is named to reflect its distinctive style.
2) Hats
Choose from a selection of hats available in classic white and black.
These stylish headwear options include:
Bad Rope Hat: $ 30.00;
Sun Bucket Hat: $ 35.00;
Birdie Snapback: $ 30.00;
Script Hat: $ 30.00;
Trucker Hat: $ 30.00;
Birdies Beanie: $ 30.00;
Dad Hat: $ 30.00;
Sloth Hat: $ 30.00;
3) Muni Kits
For your leisurewear needs, explore the Muni Kits collection, featuring comfortable sweats starting at $ 70.00 and cozy hoodies priced at $ 85.00.
4) Women's Collection
They offer the same captivating designs for women, and our greatest hits include popular options like Lush, Wildlife, Tropics, Cali, Mingos, and many more. The commitment to exceptional style extends to all.
At Bad Birdie, they take pride in curating a diverse range of products, ensuring that there's something unique for everyone to enjoy.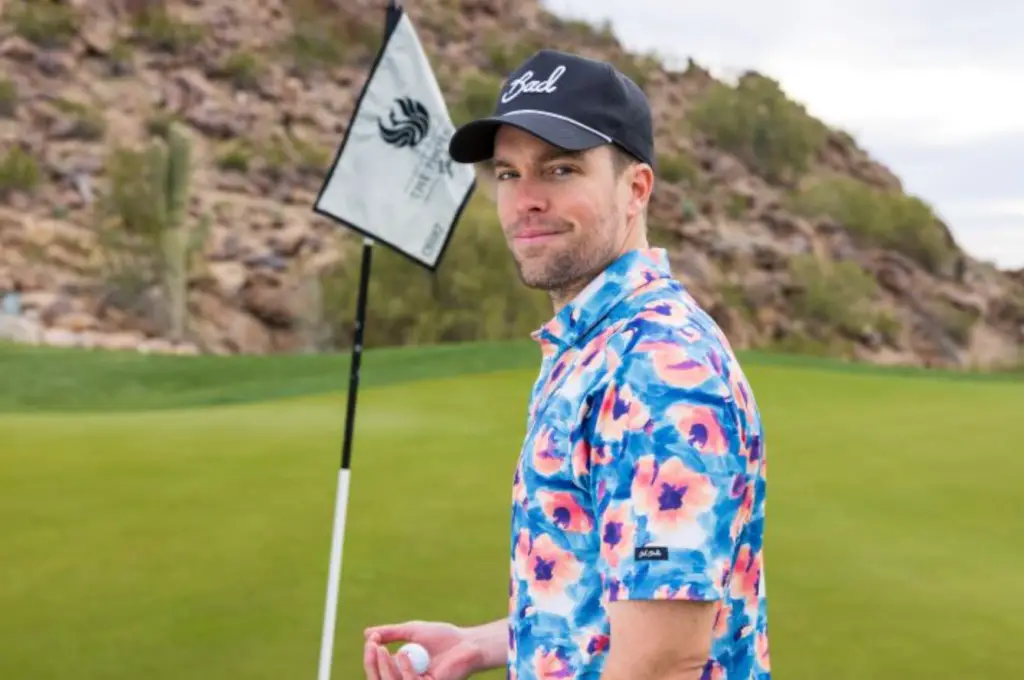 Pros:
Unique Design: Bad Birdie was born out of the notion that golf apparel was too monotonous. The brand breathes fresh life into sports fashion with its unique and vibrant polo shirts, offering a fresh new twist on traditional golf attire;
High-Quality Products: The quality of Bad Birdie products is impressive, with their shirts having a crisp look and rigidity that ensures they look sharp throughout the round of golf;
Direct-to-Consumer Model: Bad Birdie operates on a direct-to-consumer model, ensuring that customers can get their hands on their products easily and directly;
Investment Secured: After appearing on Shark Tank, Bad Birdie secured an investment of $ 300,000 from Robert Herjavec in exchange for 30% equity, indicating a strong belief in the brand's potential;
Cons:
Price Point: While the quality and design of Bad Birdie's polo shirts are commendable, the price point might be a stumbling block for some. Most polo shirts from Bad Birdie are priced at $ 72, which could be considered steep for some consumers;
Limited Range: Currently, Bad Birdie offers only polo shirts, which might limit their appeal to those looking for a broader range of golf apparel;
Who Should Use Bad Birdie?
Bad Birdie is designed for golfers who want to express their individuality and style on the golf course. It's particularly well-suited to:
Young Golfers: The brand resonates strongly with younger golfers (18 to 35-year-olds) who appreciate the vibrant, unique designs that stand out from traditional golf apparel;
Fashion-Conscious Players: For those who view golf as not just a sport but a lifestyle, and want their attire to reflect their personal style, Bad Birdie offers an appealing alternative to conventional golf wear;
Golfers Seeking Quality: If you value high-quality materials and craftsmanship in your golf attire, Bad Birdie's commitment to quality would be a draw;
Gift Buyers: For those looking to purchase a gift for a golf enthusiast, a Bad Birdie polo shirt could be a unique and appreciated choice [4];
About the Founders Of Bad Birdie
In 2017, Jason initiated the inception of Good Golfer Gear, a firm dedicated to fabricating and fashioning golf attire that would make golfers truly stand out on the links. Despite his limited background in the retail sector, he managed to allocate $ 20,000 from his personal funds to his enterprise, Bad Birdie, initially regarding it as a sideline pursuit.
Before its appearance on Shark Tank, Bad Birdie's merchandise was exclusively retailed via its own website. Jason promoted his company using social media influencers without incurring marketing expenses. This cost-effective strategy promptly drew significant traffic, resulting in $ 72,000 in revenue in 2017. Jason was ecstatic about the triumph of his side gig, which prompted him to invest more substantially in marketing. He initiated advertising campaigns on platforms like Google and Facebook to bolster Bad Birdie's brand visibility.
His investment in digital advertisements yielded fruitful outcomes as the company amassed approximately $ 412,000 in sales during 2018. Bad Birdie persistently evolved, continually introducing fresh designs and apparel while concurrently intensifying marketing efforts. Over the ensuing years, the company's sales trajectory soared, with Facebook ads attracting a growing customer base.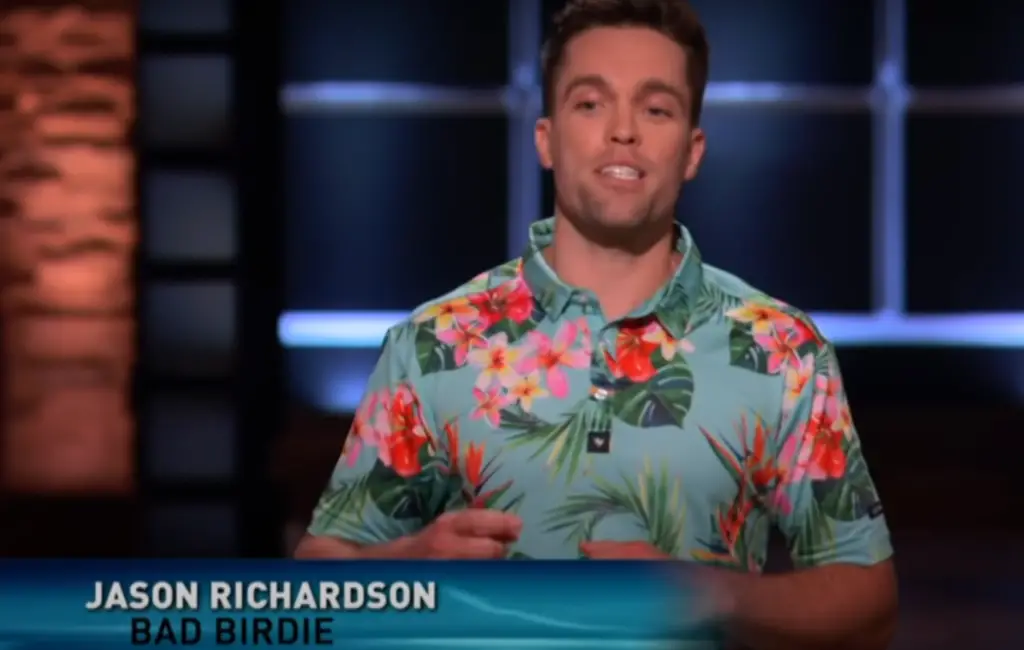 By 2019, Jason aspired to catapult his company to new heights and extend its reach even further. Venturing onto Shark Tank, he sought both investment capital and a seasoned business collaborator to propel Bad Birdie into a stratosphere of success beyond its current standing.
The Pitch Of Bad Birdie At Shark Tank
In the eleventh season of Shark Tank, entrepreneur Jason Richardson stepped into the tank with a bold proposition. He sought a $ 300,000 investment in exchange for a 10% equity stake in his company, Bad Birdie [6]. As he presented his business to the sharks, their interest was piqued by his innovative golf shirt designs. To demonstrate the uniqueness of his product, Jason handed each shark one of Bad Birdie's shirts, leaving a positive impression despite Daymond John's admitted lack of enthusiasm for golf.
Jason recounted his inspiration for creating stylish golf shirts: a frustrating trip to a golf store where he couldn't find a single shirt that didn't bore him. Determined to fill this market gap, he taught himself how to design and craft golf shirts and polos. With an initial investment of $ 20,000 from his own pocket, he managed to achieve $ 72,000 in sales in 2017, projecting an ambitious goal of $ 1.2 million by year's end.
All of Bad Birdie's sales were conducted online, where eager customers snapped up their latest offerings as soon as they were released, straining the company's capacity to meet the demand. Jason explained that the company introduced new shirt designs every two months, amassing around 60 designs per season, alongside limited-edition releases. Initially, Jason was the sole creative force behind the designs, but by the time of their Shark Tank appearance, approximately ten designers were contributing to each season's new shirts.
Bad Birdie's polos were priced at $ 72, initially costing $ 40 to produce, but this cost had since been reduced to $ 25, with further anticipated reductions to $ 12 within the next six months. All of their shirts and polos were proudly manufactured in Los Angeles. The company had also ventured into wholesale over the past year, generating $ 150,000 in this sector.
Jason revealed the company's intention to expand into retail, producing around a thousand units of each shirt design for this niche market. However, concerns arose among the sharks. Mark Cuban worried that retail sales might detract from the online hype, while Kevin O'Leary believed that Bad Birdie had already achieved strong momentum online, which might be jeopardized by entering retail. Mark also expressed concerns about maintaining the customer relationship if retail expansion occurred.
Lori Greiner appreciated the concept but felt it wasn't the right fit for her and opted out. Kevin O'Leary offered $ 300,000 for a 30% stake but conditioned it on the company not expanding into retail. Robert Herjavec, on the other hand, offered $ 300,000 for 25% and allowed Jason the freedom to make the best decisions for the company's future.
Mark Cuban, unconvinced about retail and believing the shirts were underpriced, declined to invest. Daymond John, showing empathy, didn't want to pressure Jason and decided to step out as well.
Jason countered Robert's offer with $ 300,000 for 20%, which Robert initially refused. However, Jason introduced an exciting twist to the negotiation. He accepted Robert's deal under the condition that Robert successfully made a one-hit golf putt. If Robert succeeded, the offer would remain $ 300,000 for 20%. If not, it would revert to the same terms without the golf challenge. Robert accepted Jason's unique proposal.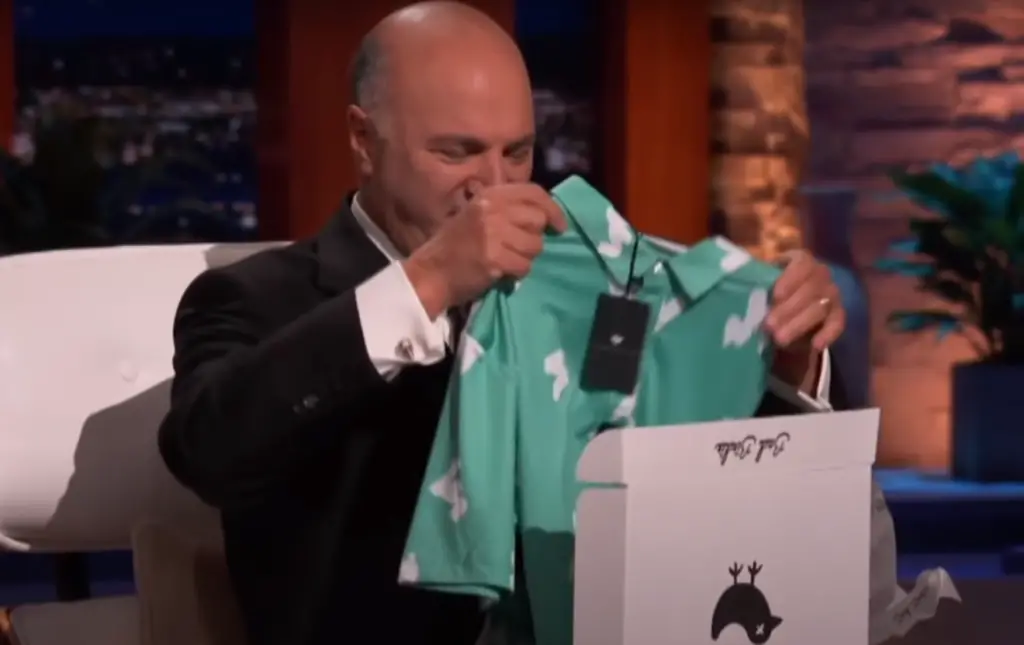 In a dramatic moment, Robert attempted the golf putt and, unfortunately, failed, leading to the final agreement of $ 300,000 for a 20% equity stake [7]. With a deal secured and the excitement of the pitch, Jason left the tank with Robert Herjavec as his new partner, ready to take Bad Birdie to new heights.
Bad Birdie After The Shark Tank
Following his successful appearance on Shark Tank, Jason Richardson sealed the deal with Robert Herjavec, and their collaboration breathed new life into Bad Birdie. The episode's broadcast sparked an impressive surge in orders, shattering the company's previous monthly sales records. With the partnership secured, Bad Birdie swiftly turned its attention to enhancing its online presence. They revamped their website, focusing on redesigning its layout and interface to create a more engaging and user-friendly experience for visitors.
Bad Birdie didn't rest on its laurels; instead, it continued to expand its product range. They introduced an array of new items, including hats, women's apparel, and children's shirts. Accessories like socks, towels, and headcovers also found their way into the online store. Staying true to Jason's original vision, the company ventured into retail, marking a significant milestone in its journey. The future seemed bright for this fashionable golf clothing brand until the COVID-19 pandemic struck.
The pandemic brought unforeseen challenges, as many of Bad Birdie's vendors canceled their orders, resulting in financial setbacks. After approximately three challenging months, Bad Birdie managed to navigate these turbulent waters and emerged stronger than ever. Remarkably, the pandemic's restrictions on sports and activities worked in favor of golf, as it was considered a safe, socially distanced game.
This prompted many individuals seeking pandemic-era hobbies to take up golf, providing Bad Birdie with a tremendous opportunity to establish itself alongside the established golf apparel giants. The surge in golf's popularity translated into substantial sales growth and revenue for Bad Birdie, significantly boosting profitability.
As of 2023, Bad Birdie continues its upward trajectory, forging partnerships with retail outlets across the country to offer comfortable and stylish attire for golf enthusiasts everywhere. The company maintains a strong online presence, regularly unveiling new collections to cater to its eager customer base. In an ever-evolving landscape, Bad Birdie's commitment to growth and expansion remains unwavering.
The Net Worth Of Bad Birdie
From its inception to the present day, Bad Birdie has exclusively conducted its sales operations online, consistently boosting its revenue from $ 400,000 to $ 500,000. Every transaction takes place through their website, and the product has garnered intriguing reviews, particularly earning the adoration of families and couples.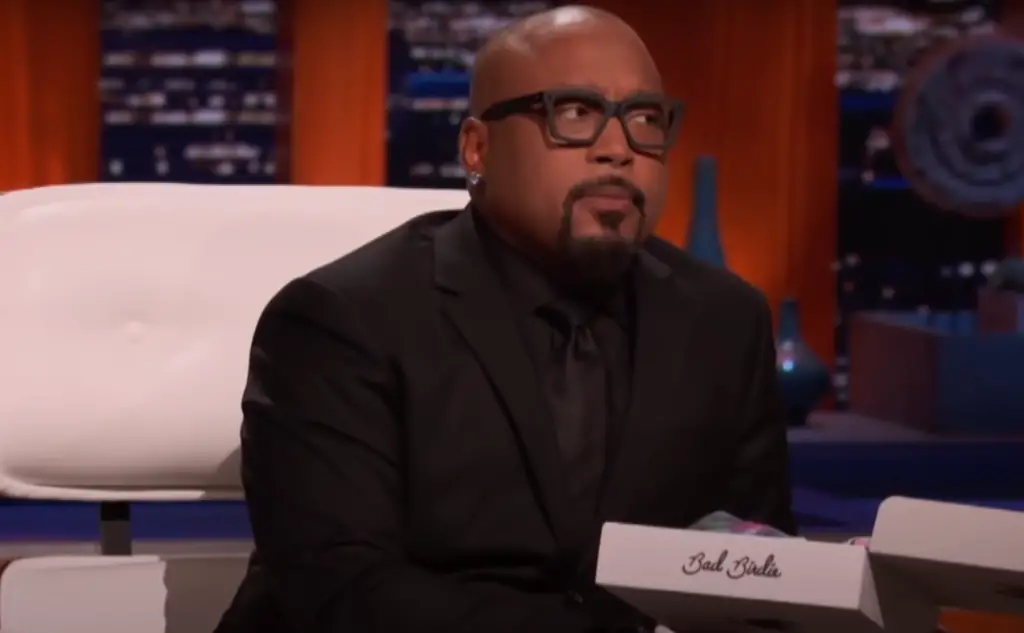 Notably, in October, they unveiled a limited edition collaboration with Michelob Ultra, further diversifying their offerings. Additionally, their partnership with the Condor Cup has deepened, solidifying their position in the market.
Alternatives To Bad Birdie:
Proud 90: Known for their unique designs, Proud 90 is a popular alternative to Bad Birdie. Their polos are also similar in style, combining modern aesthetics with traditional golf attire;
Pines & Aces and Swing Juice: Both brands are listed among trendy golf shirt brands in 2023, offering stylish and high-quality golf apparel;
Sunday Swagger: Recommended for non-traditional golf apparel, Sunday Swagger is a brand that offers a range of vibrant and unique golf shirts;
Foray Golf and Devereux: These brands are among the trendy, under-the-radar golf apparel brands you should know about. They offer a variety of stylish golf clothing options;
Malbon Golf, SOLO Golf Co., and Linksoul: These brands are listed among the trendy golf brands that combine style and functionality;
GolfDiscount.com, Golfsmith, Golf Galaxy, Golf Town, Rock Bottom Golf, The Golf Warehouse (TGW), and Dick's Sporting Goods: These are also mentioned as alternatives to Bad Birdie, particularly for those looking for a wide selection of golf gear;
---
FAQ:
What is Bad Birdie's net worth?
As of 2023, the estimated net worth of Bad Birdie is around $ 6 million. The brand has seen a steady growth in its valuation, from being valued at around $ 1.5 million at the time of its Shark Tank appearance.
Is Bad Birdie profitable?
Yes, Bad Birdie is profitable. In 2020, the company reported annual revenue of $ 6-7 million. With an average order size of about $ 75, they are doing just under $ 21k in daily revenue.
Who owns Bad Birdie Golf?
Bad Birdie is owned by Jason Richardson, who founded the company and pitched it on Shark Tank.
How long has Bad Birdie been in business?
Bad Birdie was launched in 2017. So as of 2023, the brand has been in business for six years.
Is Bad Birdie legit?
Yes, Bad Birdie is a legitimate business. They have gained recognition and investment through their appearance on Shark Tank and have continued to grow and expand since then. Their products are sold through their official website and they have a substantial following in the golfing community.
What manufacturer does Bad Birdie use?
Bad Birdie golf polos are meticulously crafted by skilled hands in the vibrant city of Los Angeles, California. They stand as a true embodiment of bold and expressive style within the world of golf.
Who turned down $ 30 million on Shark Tank?
The largest offer ever turned down on Shark Tank was made to Jamie Siminoff, founder of the video doorbell company Ring. He declined a $ 30 million offer from Kevin O'Leary. Later, Amazon bought Ring for over $ 1 billion.
What is the #1 product in Shark Tank history?
The most successful product in Shark Tank history is arguably the Scrub Daddy, a versatile sponge introduced by entrepreneur Aaron Krause. As of 2022, Scrub Daddy had exceeded over $ 200 million in sales.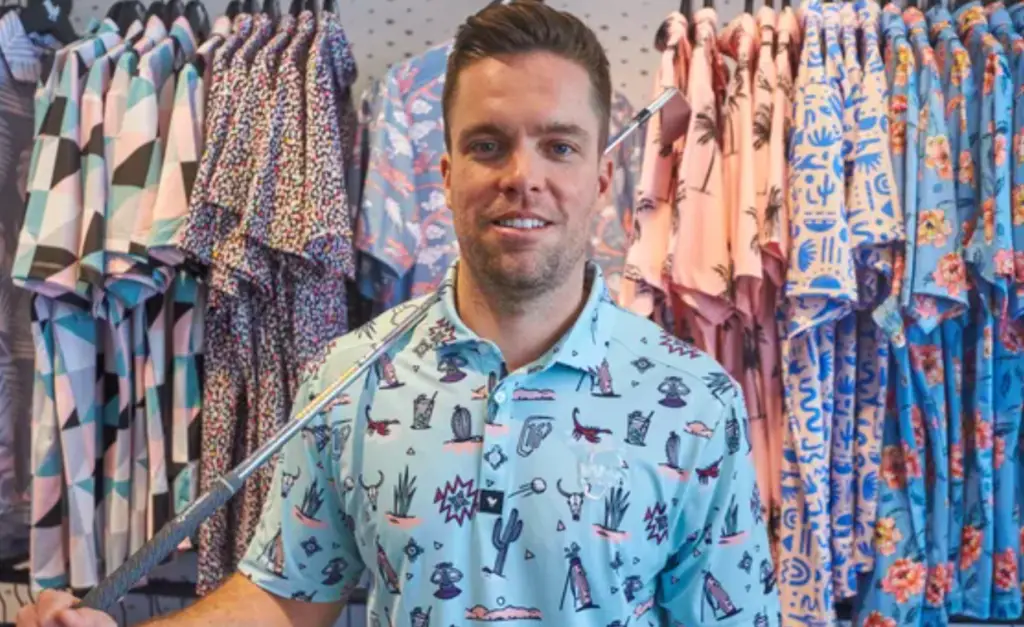 Has anyone from Shark Tank made it big?
Yes, several entrepreneurs who pitched their ideas on Shark Tank have made it big. Examples include Jamie Siminoff of Ring who later sold his company to Amazon for over $ 1 billion, and Aaron Krause of Scrub Daddy, which became the show's biggest success story with over $ 200 million in sales.
How do I know which Bad Birdie size I am?
For the most accurate sizing, please take a moment to complete the "Find my Fit" section and consult the size chart provided on each product's detail page. If you find yourself uncertain, we suggest considering a size larger, as our products typically lean towards an athletic fit. Your comfort and satisfaction are our priorities, and we want to ensure you find the perfect fit for your needs.
What is their return policy?
The company's return and exchange policy is designed to provide you with a hassle-free experience:
Timeframe: Returns and exchanges are accepted within 45 days from the date of the customer's original purchase. To be eligible, items must remain unwashed, unworn, and in new condition, complete with all original components and tags still attached;
Return Process: To initiate a return, please use the designated returns portal. This process will generate a return merchandise authorization (RMA) number, which is essential for us to accept the customer's return. Without an RMA number, they cannot process your return. Rest assured, Bad Birdie will provide you with a free return label for your convenience. However, please be aware that shipping costs are non-refundable;
Items Purchased Outside Our Online Store: Regrettably, they cannot process returns for items acquired from sources other than the Bad Birdie online store. In such cases, they recommend reaching out to the original point of purchase for assistance with the customer's return or exchange. If customers prefer to shop with us again, they can place a new order through the website;
Price Adjustments: It's important to note that items purchased prior to a sale date are not eligible for refunds based on pricing differences;
Final Sale Items: Please be aware that their Archive sales, Warehouse sales, and other items marked as the final sale are non-returnable. These products cannot be exchanged or refunded under the standard return policy;
Useful Video: Bad Birdie Get's A Deal ONLY If Robert Makes A Putt
---
References:
https://bizzbucket.co/bad-birdie-after-shark-tank-update/
https://gazettereview.com/bad-birdie-shark-tank-update/
https://golfblueheron.com/bad-birdie-net-worth/
https://www.sharktankblog.com/business/bad-birdie/
https://www.sharktanksuccess.com/bad-birdie-golf-shirts-review/
https://azbigmedia.com/business/how-shark-tank-helped-drive-scottsdales-bad-birdie/
https://www.forbes.com/sites/michaellore/2022/01/21/bad-birdie-wants-golf-to-be-fun-and-inclusive-for-all/?sh=604dc74c3fce
https://badbirdiegolf.com/pages/inside-shark-tank
https://help.badbirdiegolf.com/