In the wake of its high-profile appearance on the hit television series "Shark Tank", SeedSheet embarked on a journey of evolution and growth that has left a lasting imprint on the gardening industry.
This innovative product, featuring weed-blocking fabric embedded with dissolvable pouches filled with organic, non-GMO seeds and soil, captured the imagination of both investors and gardening enthusiasts alike. 
In this article, we delve into the post-"Shark Tank" journey of SeedSheet, exploring how the company has adapted its offerings, navigated challenges, and continued to thrive in the ever-changing landscape of the gardening market.
What Is SeedSheet?
Each Seedsheet kit is designed around a theme – for example, herbs, salads, or cocktails. The seeds in each kit are chosen to grow well together and are spaced out on the mat to prevent overcrowding.
The Seedsheet is equipped with a weed-repelling fabric, intricately embedded with an array of soluble pouches. Within each pouch, a reservoir of soil and organic, non-GMO seeds lies in wait. To set up, simply roll out the Seedsheet over your chosen soil, apply water, and watch as the pouches dissolve, allowing the seeds to germinate, effectively transforming your windowsill into a personalized farmer's market.
Customers have the flexibility to either purchase pre-measured recipe kits, featuring options like cocktails, hot sauce, herbs, salads, and tacos, or exercise their creativity by designing their own customized Seedsheets.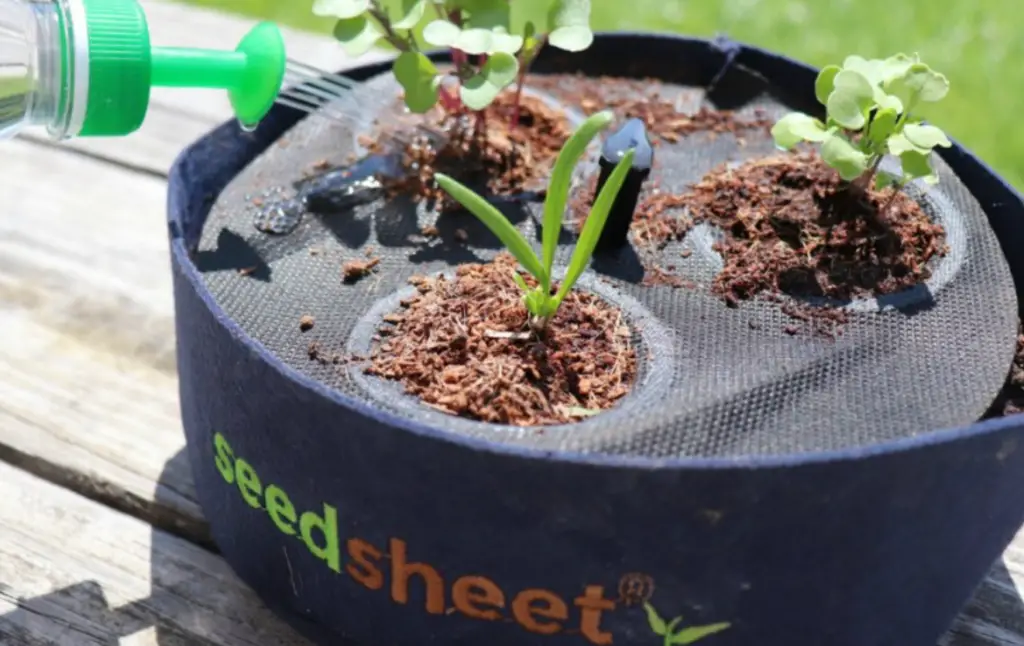 Pros of Seedsheets:
Ease of Use: Seedsheets are designed to be incredibly easy to use, which could make them a great choice for novice gardeners. There's no need to worry about planting seeds at the correct depth or spacing them out properly, as this is all taken care of for you;
Quality of Seeds: Seedsheets uses organic, non-GMO seeds in their kits. This could be a significant advantage for those who prefer organic produce;
Customizable: One of the unique selling points of Seedsheets is that they're customizable. Customers can choose from a variety of pre-designed kits based on the types of vegetables or herbs they want to grow;
Educational: Seedsheets could be a great educational tool for children, helping them to learn about where food comes from and encouraging them to eat more healthily;
Cons of Seedsheets:
Mixed Customer Reviews: While some customers have reported being very happy with their Seedsheets, others have been less impressed. Some reviews suggest that not all of the seeds germinate successfully;
Price: Seedsheets are relatively expensive compared to buying seeds or plants individually. This could be a significant drawback for those on a tight budget;
Limited Variety: While Seedsheets does offer a range of pre-designed kits, the variety of plants is somewhat limited compared to what you might find in a garden center or seed catalog;
Lack of Control: While the simplicity of Seedsheets is part of their appeal, it also means you have less control over your garden. For example, you can't choose exactly where each plant goes or experiment with different planting arrangements [2];
Who Should Use Seedsheets?
Seedsheets are designed to simplify the gardening process and can be used by a variety of individuals. 
Here are some groups who might find Seedsheets particularly beneficial:
Beginner Gardeners: The simplicity and ease of use of Seedsheets make them an excellent choice for those new to gardening. The weed-blocking fabric embedded with seed pods takes away the guesswork involved in planting seeds at the right depth and spacing;
Urban Dwellers: For people living in apartments or houses with limited outdoor space, Seedsheets can be a great solution. They can transform balconies, stoops, and small yards into productive garden spaces;
Educators and Parents: Seedsheets can serve as an educational tool for children, teaching them about the growth of plants and where food comes from;
Health-Conscious Individuals: For those interested in growing their own organic, non-GMO produce, Seedsheets provides an easy way to start a home garden;
Busy Individuals: For people with busy schedules who still want to enjoy the benefits of home-grown food, Seedsheets offers a time-efficient gardening solution;
About the Founders Of SeedSheet
A Seedsheet is a remarkable invention, featuring a sheet of weed-blocking fabric studded with evenly spaced seed pouches. These innovative sheets are ingeniously designed to be placed directly on top of soil, eliminating the need for traditional planting. They gradually dissolve when watered, requiring only a few weeks of consistent daily watering to witness the flourishing of your chosen flowers or edible plants.
Cam's moment of inspiration for Seedsheet, as he shared with Smithsonian Magazine, came during a summer when he was tasked with house-sitting for a coworker in Vermont. What appeared as a regular "house" turned out to be an operational 80-acre dairy farm, replete with cows, chickens, guinea fowl, and a sprawling garden. Cam's compensation was the farm's bountiful produce, resulting in farm-fresh meals sourced just steps from the front door. While harvesting dinner one evening, he marveled at the meticulous design of the garden.
Every plant was thoughtfully spaced, accompanied by beneficial companion plants. At that moment, he visualized a blueprint for a revolutionary gardening solution. His kale harvest momentarily forgotten, he rushed inside the farmhouse and, armed with his coworker's kids' crayons, sketched out the initial concept for what would become the first Seedsheet.
The Pitch Of SeedSheet At Shark Tank
In the aftermath of its captivating appearance on the entrepreneurial TV show "Shark Tank", SeedSheet's journey took an exciting turn. The episode showcased an extraordinary world record planting event that left the Sharks and the audience in awe. Cam MacKugler, the brain behind SeedSheet, orchestrated a high-energy demonstration where Mark Cuban played a pivotal role. The segment not only set a new RecordSetter record but also lit up the set with cheers, applause, and confetti.
SeedSheet, an innovative gardening solution, grabbed the Sharks' attention, and the discussion soon delved into Cam's background and the product's potential. Cam, a former architect with a background in environmental studies, narrated the origin of SeedSheet, which sprouted during his time house-sitting on a picturesque 80-acre dairy farm in Vermont.
The conversation transitioned to the financial aspects of SeedSheet, with Cam revealing their product's price point, production costs, and sales figures, which amounted to $ 156,000 within 20 months of operation [4]. Kevin O'Leary raised questions about the product's cost-effectiveness compared to traditional seed packets, while Cam emphasized SeedSheet's appeal to new gardeners, particularly the rapidly growing millennial demographic.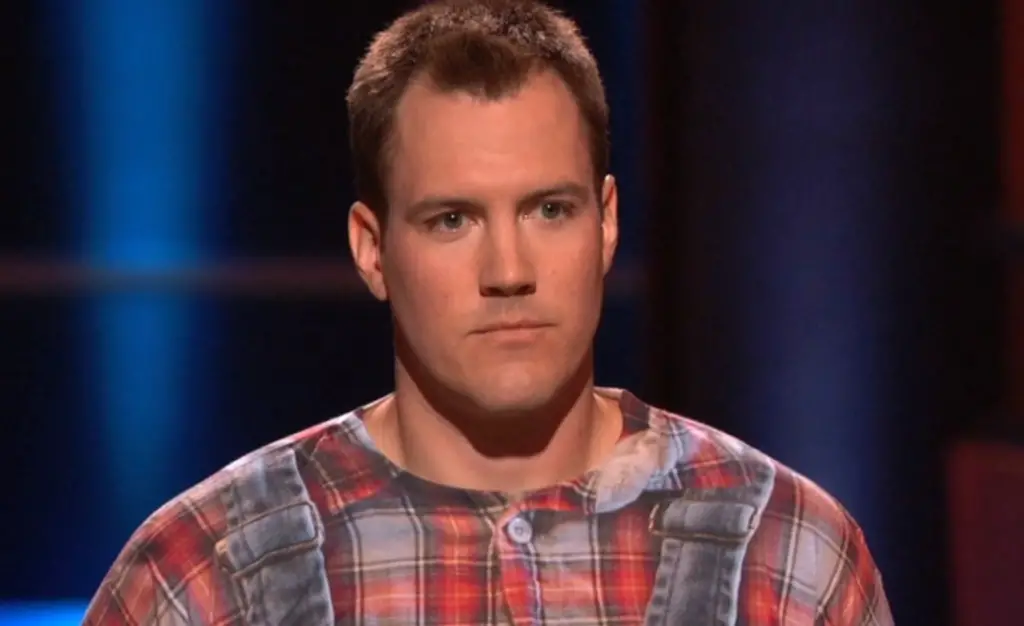 The Sharks expressed varying levels of interest and skepticism, with Mark Cuban and Lori Greiner emerging as the primary contenders for a deal. Mark showcased his appreciation for the concept but ultimately bowed out due to the challenges posed by the retail distribution model. Robert Herjavec expressed reservations about the market appeal, while Daymond John appreciated the disruption but had concerns about the business's scalability.
Lori Greiner, impressed by SeedSheet's potential, offered $ 500,000 for 22% equity. However, Kevin O'Leary attempted to sway Cam with a $ 500,000 offer for 12.5% ownership. A spirited negotiation ensued, with Lori and Mark Cuban considering a joint offer to secure a higher percentage of the company, given their potential to drive sales through QVC.
In the end, Lori presented a compelling offer of $ 500,000 for 20%, which Cam accepted, securing a partnership that promised to propel SeedSheet into new heights of success [5]. Daymond John, though initially captivated, chose not to invest, leaving the deal in the hands of Lori Greiner and her commitment to helping SeedSheet flourish.
SeedSheet After The Shark Tank
In her pursuit of securing Cam MacKugler's acceptance of her offer of $ 500,000 for a 20 percent stake in Seedsheets, Lori Greiner made a compelling promise to boost Seedsheets' visibility through QVC. In 2017, she delivered on this commitment by featuring MacKugler on television to showcase his innovative gardening invention.
However, it appears that Seedsheets are no longer available through QVC, which may be attributed to a significant number of customers expressing dissatisfaction with the product they received.
One disgruntled customer commented on a video posted by the home shopping platform, stating, "Great idea, mine were super late getting to me and, oh gosh, weeks later they look pitiful… considering what I spent, I would never ever buy this product again".
Another customer expressed disappointment, saying, "Sad to say I spent $ 50 on nothing; those little plastic bags the seeds are in broke…"
Similarly, on Amazon, where Seedsheets are also no longer available, the majority of reviews share a similar sentiment. Many buyers reported minimal or no growth in their gardens, despite diligently following the instructions, which they apparently needed to obtain by texting a phone number. One frustrated customer recounted, "Followed the directions perfectly and nothing grew. Reached out to the company for replacement seeds and help and got no response".
Although the company is still actively operating, its product inventory has undergone some adjustments since its appearance on the reality show. While "Shark Tank" showcased container-sized kits measuring 12 inches by 36 inches and priced at $ 14.99, the company's website currently primarily features 8-foot by 4-foot raised bed Seedsheets, which start at a price point of $ 99.
Despite this shift, customers still have a diverse range of options to select from. The available choices include varieties like pad Thai, southern comfort, and more, allowing garden enthusiasts to find the perfect Seedsheet to suit their preferences and gardening needs.
Seedsheet's strategic shift away from smaller kits and pot-based sheets signals a focused approach towards gardening enthusiasts with more space and commitment. The current product lineup is tailored to those who can accommodate raised garden beds, emphasizing a deeper gardening experience. Despite this shift, Seedsheet remains dedicated to providing accessible solutions for beginners. They continue to share valuable gardening tips, straightforward recipes, and positive customer testimonials via their social media platforms, ensuring that their gardening journey is enjoyable and rewarding for all.
Furthermore, Seedsheet has extended its reach into philanthropy as the business has grown. In July 2023, the brand demonstrated its commitment to social responsibility by donating 25% of every order to assist Vermont residents impacted by flooding, showcasing their dedication to their local community.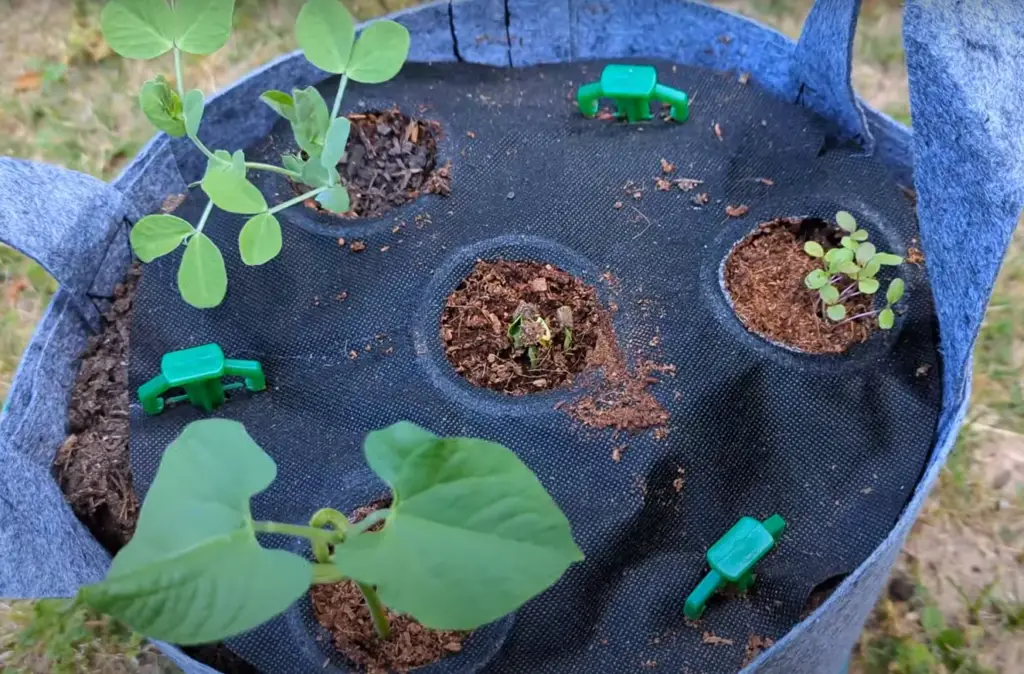 Their collaboration with KidsGardening in April 2022, where they donated one Seedsheet for every $ 100 spent on their website [7], reflects their desire to support educational initiatives and encourage young gardeners. While there haven't been explicit announcements regarding new product launches, it is evident that Seedsheet's future endeavors will continue to promote and engage people in the joys of home gardening.
The Net Worth Of SeedSheet
Lori Greiner has continued her efforts to promote Seedsheets and even made appearances on QVC from her own garden in an attempt to sell the product. According to available data, Seedsheets generated an impressive $ 1.5 million in sales within the two years following its appearance on Shark Tank [8]. Since then, the company has diversified its offerings, now providing gardens of various sizes, catering to different needs, and offering bundled options to customers.
Alternatives To SeedSheet:
BFG Supply: A leading supplier of high-quality goods for the lawn and garden, greenhouse, nursery, professional turf, and landscape industries;
Park Seed: One of America's oldest and most trusted garden seed companies, offering a wide variety of seeds, plants, and gardening supplies;
Plantly: Known for their plant delivery service that brings healthy indoor plants right to your door;
BuyIpeDirect.com: They specialize in selling premium grade Ipe decking and Cumaru decking;
Handy Camel: They offer innovative products to make everyday tasks easier, such as their giant bag clip for sealing and carrying large bags;
Agrify: A developer of premium indoor grow solutions for the cannabis and hemp marketplace;
N.THING: A smart farm company that provides an IoT-based farming solution;
Futura Gaïa: A French startup that offers an automated micro-farm for fresh and local production;
FarmShelf: They make it easy to grow food where people live, work, and eat by building smart indoor farms;
Hamama: While Hamama doesn't produce whole vegetables, it has the ability to grow microgreens at home, which is a great alternative;
Pona: Known for their eco-friendly and sustainable gardening products;
BBQ Guys: While they are primarily known for their grills and outdoor kitchens, they also offer a range of gardening and outdoor living products;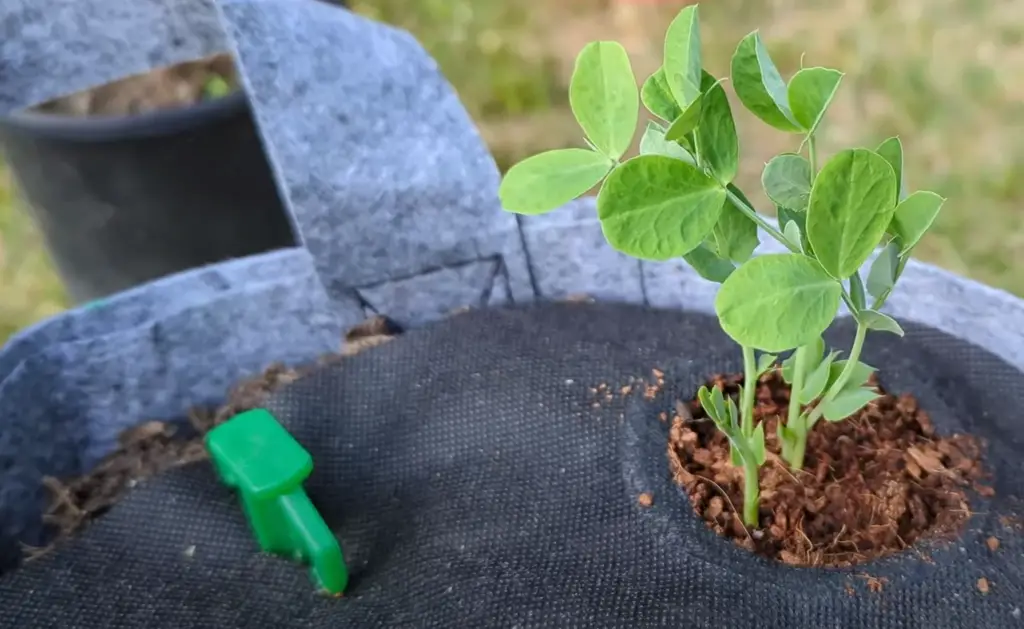 ---
FAQ:
Is SeedSheet still in business?
Yes, SeedSheet is still in business as of September 2023. The company continues to sell its gardening kits and products, and it appears to be doing fairly well. They have discontinued sales of their smaller kits in favor of larger sheets. The company is reportedly earning $ 5 million in annual revenue.
Who is the largest seed seller in the world?
Monsanto, which was acquired by Bayer in 2018, is considered the largest seed seller in the world. They provide seeds to farmers for fruits, vegetables, and key crops like corn, soybeans, and cotton.
Who is the largest seed company?
The largest seed company in the world is Bayer Crop Science. This was after Bayer's acquisition of Monsanto, one of the world's leading seed companies. Bayer Crop Science now has a broad product range in the field of crop protection, seeds, and plant biotechnology.
How does SeedSheet work?
Seedsheet represents a weed-resistant textile woven with seed capsules. These capsules disintegrate upon watering, liberating the enclosed seeds for their subsequent growth.
Since the seeds are already embedded within the fabric, there is no need for traditional planting. Simply lay the Seedsheet atop recently cultivated soil and fasten it securely using the provided pegs. This fabric comprises weed-repellent materials, ensuring that unwanted plants cannot thrive.
In mere minutes, you can establish an impeccably planned, all-natural, and weed-free garden.
Will SeedSheet work in my area?
Seedsheets flourish in nearly any location, during practically any season (subject to weather conditions). We've selected seeds that exhibit rapid growth, abundant yield, and a remarkable adaptability to diverse climates. This makes it possible to cultivate them not only in Maine and California but also in every region in between.
What are SeedSheet products made of?
Seedsheets are proudly manufactured in Vermont, utilizing only the finest eco-conscious, food-grade materials.
The seed capsules (those transparent, circular elements on the sheet) are crafted from a plant-derived, edible membrane (definitely not plastic!). These capsules are composed of the same gluten-free components found in pill casings, ensuring they are entirely safe for consumption (although it's worth noting they contain manure, so we advise against eating them).
As for the sheets themselves, they are fabricated from OMRI-certified, recyclable, and BPA-free fabric, avoiding the use of black plastic entirely. The breathable and flexible material permits water to seep through effortlessly, while the strategically placed perforations promote airflow, thus preventing soil mold and root rot.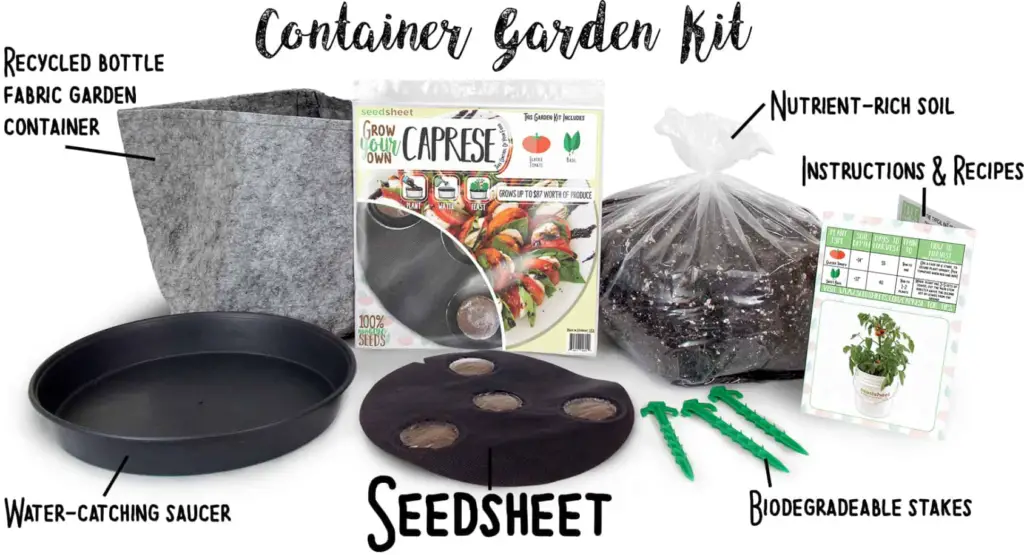 Are SeedSheet products reusable?
Each Seedsheet contains seed capsules woven within it, enabling the growth of plants for a single harvest cycle. When the season concludes, removing Seedsheets is a breeze, simplifying the process of clearing out spent plants. You can then sort and recycle them, or give them a new purpose in your garden as an environmentally friendly weed deterrent.
Where are SeedSheet products made?
Seedsheets are crafted with pride and meticulously handcrafted in the state of Vermont.
What size are SeedSheet products?
Seedsheets are available in strips, with one strip dedicated to each row of plants within your garden. When fully unfurled, these strips are thoughtfully sized to cover an area measuring 8 feet by 4 feet.
You have the option to plant these strips individually or collectively. The large and medium plant strips extend approximately 48 inches by 36 inches, while the small plant strips measure around 48 inches by 12 inches.
When these strips are laid out in tandem, they are ingeniously designed to slightly overlap on each side, creating an effective barrier against invading weeds.
Can you cut SeedSheet products?
Moreover, Seedsheets are incredibly versatile. You can easily customize them to fit any container, patio planter, or garden area by simply using scissors to trim them to the desired size, making them adaptable to your unique gardening needs.
Is there a guarantee for SeedSheet users?
The company has unwavering faith in the brand's products and stands by the company with the Greenthumb Guarantee. If by any chance a seedpod fails to germinate, they are more than willing to provide a replacement, regardless of the cause. You can find details on how to request free replacements on their website.
Who is the poorest shark on Shark Tank?
Based on the information available, the 'poorest' Shark, relative to the others on Shark Tank, appears to be Barbara Corcoran. However, it's important to note that with a reported net worth of $ 100 million, she is far from poor in absolute terms.
Is Shark Tank US scripted?
Shark Tank is not scripted in the sense of actors following a predetermined script. The entrepreneurs present their business ideas to the sharks, and the resulting interactions are genuine. However, like any reality TV show, there may be elements of production involved, such as editing for time and dramatic effect.
Does Shark Tank take a percentage?
Yes, Shark Tank does take a percentage of the companies that appear on the show. In the past, entrepreneurs had to give up 2% equity or 5% royalty in their company just for appearing on the show, regardless of whether they made a deal or not. However, this policy was reportedly removed in later seasons.
How much does a Shark Tank cost?
The term "Shark Tank cost" could be interpreted in different ways. If you are referring to the investment sought by entrepreneurs, it varies widely depending on the valuation of the company and the amount needed. If you are asking about the cost of producing the show, that information is not publicly available.
Was Shark Tank canceled?
As of 2023, Shark Tank has not been canceled. It has been a highly popular show since its inception and continues to air new episodes.
Why do deals not close after Shark Tank?
Not all deals that are agreed upon on Shark Tank actually close once the cameras stop rolling. There could be many reasons for this: the entrepreneur may have misrepresented their business during the pitch, the Sharks may discover issues during due diligence, or the two parties may simply not come to a final agreement.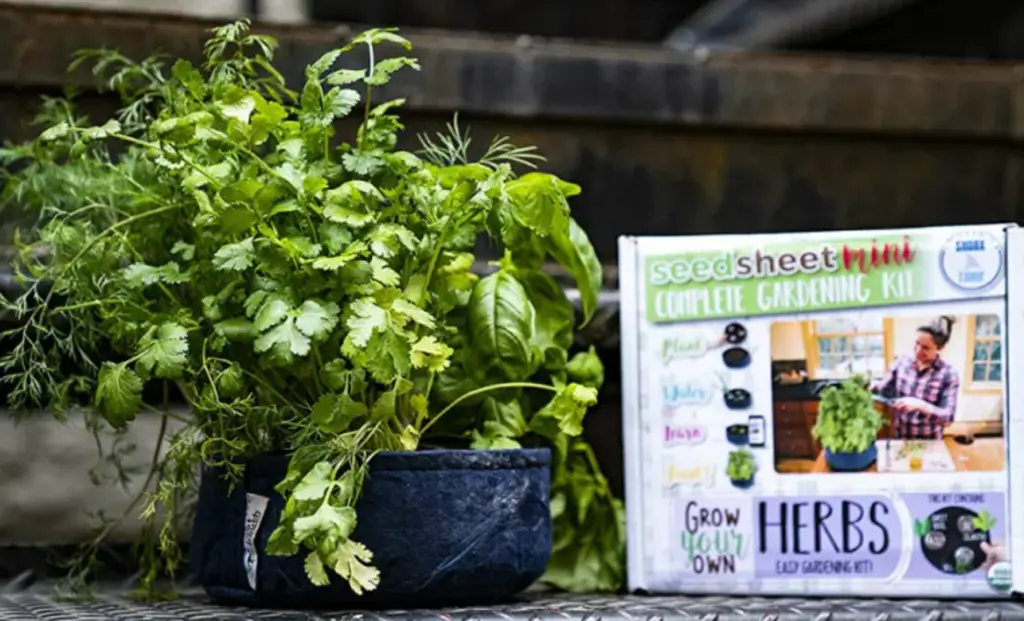 What businesses failed after Shark Tank?
While many businesses have found success after appearing on Shark Tank, others did not fare as well. For example, Toygaroo, a toy rental service, filed for bankruptcy just a few years after making a deal on the show. Another business, Sweet Ballz, a cake ball company, ended up in a legal dispute that significantly impacted its operations.
Has anyone ever lied on Shark Tank?
Yes, there have been instances of entrepreneurs misrepresenting their businesses or financials on Shark Tank. These situations usually come to light during the due diligence process after the show, which can lead to deals falling through.
Useful Video: Starting A Seedsheet Garden (As Seen on Shark Tank)
---
References:
https://www.looper.com/1301394/whatever-happened-seedsheets-shark-tank/
https://sharktankrecap.com/shark-tank-seedsheet-update-season-8/
https://gazettereview.com/2018/01/seedsheet-after-shark-tank-update/
https://www.sharktankblog.com/business/seedsheet/
https://sharktanktales.com/seedsheet-shark-tank-update/
https://www.housedigest.com/1362953/whatever-happened-seedsheets-garden-kits-after-shark-tank-season-8/
https://www.business2community.com/social-buzz/shark-tank-seedsheet-accepts-500000-offer-lori-greiner-01816819
https://www.housebeautiful.com/shopping/a28397236/seedsheets-garden-plant-amazon-prime-day/
https://seedsheets.com/pages/how-it-works