When The Players Trunk made its appearance on the hit entrepreneurial show Shark Tank, it captured the attention of both the investors and the viewers. The online marketplace, founded by a group of college team managers and former athletes, offered a unique platform for athletes to sell their sports gear, merchandise, and collectibles to a passionate audience of college sports fans. While the founders hoped to secure an investment from the sharks, their journey on the show ultimately led to unexpected twists and turns that would shape the future of The Players Trunk.
This article delves into what happened after The Players Trunk's Shark Tank experience. We'll explore the company's continued growth, the expansion of its user base, and the strategies they employed to solidify their position as a leading online marketplace for athletes. From innovative marketing techniques to navigating the evolving landscape of college athlete compensation, The Players Trunk has proven to be a force to be reckoned with in the world of sports memorabilia and gear sales.
Join us as we uncover the inspiring journey of The Players Trunk and the remarkable achievements they have attained beyond the Shark Tank spotlight.
What Is The Players Trunk?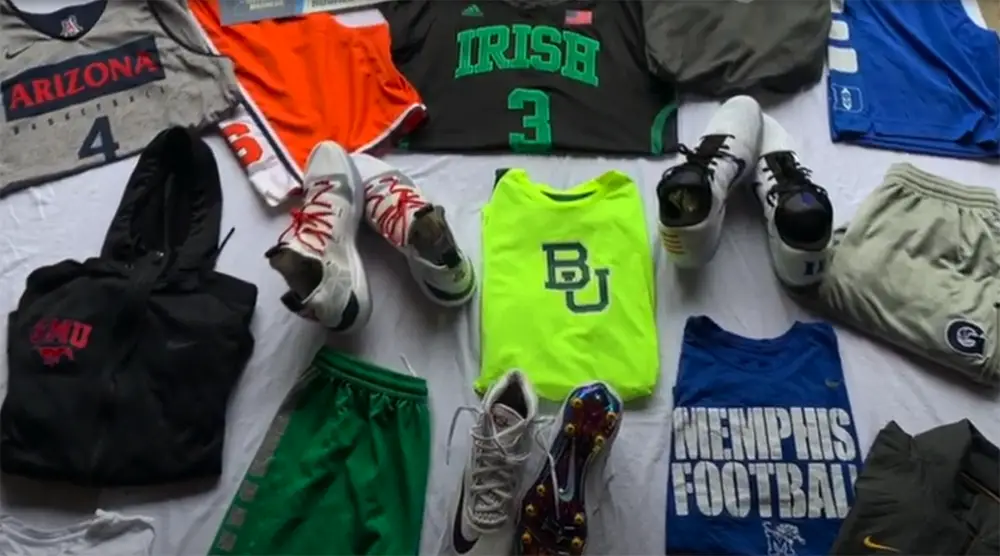 The Players Trunk offers a unique buying experience that connects collectors and athletes. The company also offers discounts on eligible items and subscribers receive access to trunk drops, sales, and more. The Players Trunk has appeared on Shark Tank and has social media accounts including Instagram and Twitter.
How to Enroll in The Players Trunk:
Visit the website and click on the "Seller Sign Up" option;
Complete the straightforward form. A member of The Players Trunk team will reach out to you, typically within a span of fewer than 24 hours;
Finalize a collaborative agreement with The Players Trunk;
Dispatch your merchandise to them [2];
At this stage, your involvement is complete, except for the discussion with The Players Trunk regarding the pricing you desire to set for your items. While they will provide advice, the ultimate decision rests with you.
The Players Trunk takes charge of receiving your items, capturing photographs of them, arranging their presentation ("packing your trunk"), listing them on the website, handling sales transactions, shipping the products, and managing all customer service communications. In return, they retain a modest portion of the sales price.
The five originators actively maintain contact with college athletes on a regular basis, primarily reaching out to those players who are no longer eligible to compete. Since June 2021, athletes who are still actively involved in college sports can also trade their possessions on The Players Trunk (as well as any other platform of their choosing).
The ruling by the United States Supreme Court, nullifying the NCAA's ability to prevent college athletes from receiving compensation, has significantly amplified the number of athletes capitalizing on the opportunity provided by The Players Trunk. As per the latest tally, the site boasts a membership of over 1,000 athletes [3].
About Founders Of The Players Trunk
While confined to their respective residences due to the outbreak of the COVID-19 pandemic, a collective of university team overseers and former college sports participants established The Players Trunk.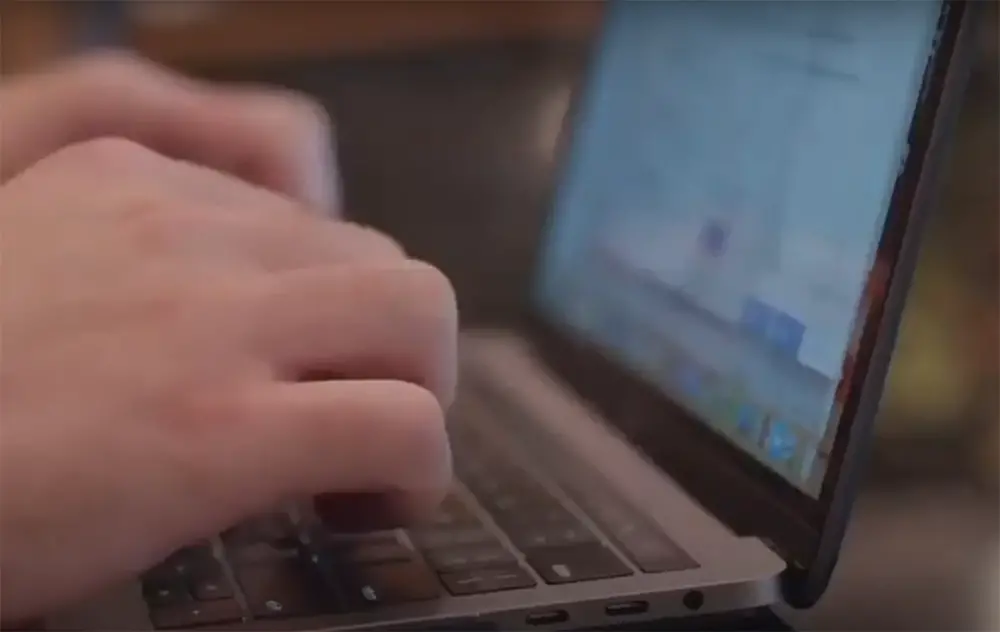 It is an internet marketplace catering to athletes seeking to vend their sports paraphernalia, merchandise, and prized possessions to an enthusiastic audience of collegiate sports enthusiasts, ranging from ardent collectors to students merely desiring a star player's training jersey:
Jason Lansing and Austin Pomerantz served as team overseers for the basketball team at the University of Michigan while pursuing their sport management degrees;
Hunter Pomerantz, Austin's sibling, acted as team overseer for the basketball team at Syracuse University while working towards a degree in sport management and business marketing;
Initially, Charles Matthews played basketball for Kentucky before transferring to Michigan. Subsequently, he inked a contract with the Cleveland Cavaliers and currently competes for the Maine Celtics, a G-League franchise owned by the Boston Celtics;
Zavier Simpson showcased his basketball prowess at Michigan, gaining national recognition as "Captain Hook" for his unstoppable running hook shot. He presently plays for the Oklahoma Thunder [4];
The inception of their venture occurred when Charles approached Jason, seeking assistance in selling the sports gear he amassed during his collegiate basketball tenure, utilizing Instagram as the platform. Since Charles had graduated and was awaiting his NBA draft, he was no longer subject to the NCAA regulations that prohibit college athletes from monetizing their sports involvement.
College athletes are bestowed with a plethora of merchandise throughout their amateur careers, including team-issued apparel featuring school colors, occasionally embellished with player-specific markings and an assortment of footwear from prominent brands.
Regrettably, these items often find themselves relegated to the depths of closets. Charles exhibited inventiveness by perceiving an opportunity to generate a few dollars from these belongings. And indeed, he succeeded, amassing a substantial sum. Impressed by Charles's success, Zavier enlisted Jason's aid in his own endeavor.
Two things became evident: there existed a market for such merchandise, and Instagram proved unwieldy and complicated as an extensive marketplace. What they required was a website endowed with a user-friendly centralized platform capable of attracting more serious buyers and a larger pool of participating athletes.
Austin and Hunter joined the cause, resulting in the five of them collectively establishing The Athletes Chest, despite lacking any knowledge of website development or launching a business.
The first obstacle was resolved through instructional videos on YouTube while tapping into alumni networks and assembling a board of advisors well-versed in entrepreneurship and startup ventures addressed the second concern.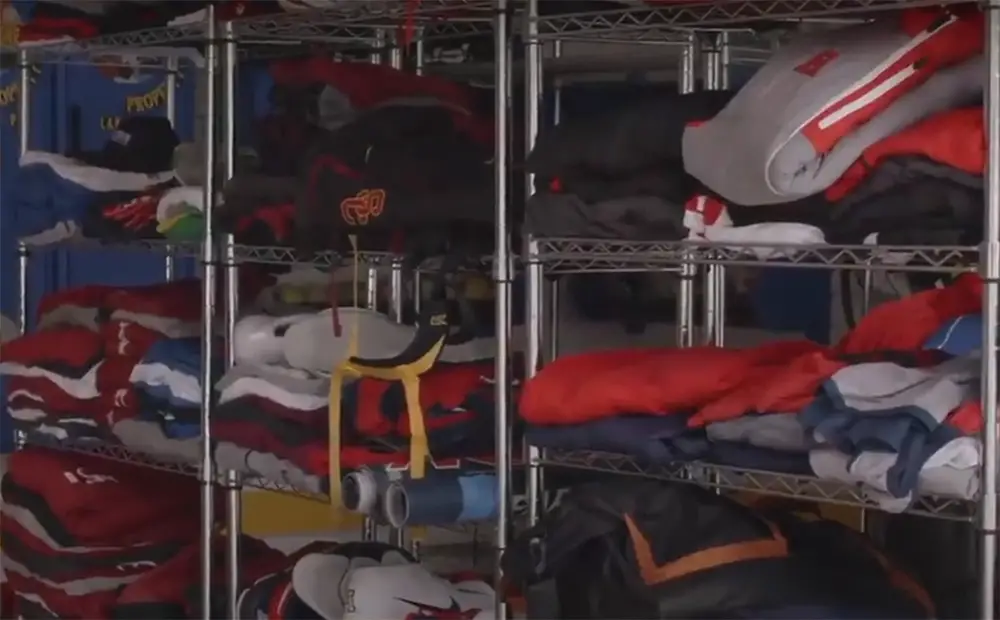 By July 2020, The Athletes Chest was operational, featuring items from Charles, Zavier, and a select few athletes within their circle. Within a month, they expanded to encompass 45 players. In less than a year, the platform boasted a roster of 450 athletes spanning basketball, football, baseball, softball, volleyball, and lacrosse. Since then, gymnasts, soccer players, swimmers, divers, track and field athletes, and wrestlers have also joined the ranks of the website [5].
The Pitch Of The Players Trunk At Shark Tank
Pomerantz and his associates initiated The Players Trunk a couple of years ago, establishing an online platform where ex-college sports participants could trade their surplus equipment – encompassing jerseys, shorts, sweats, and shoes – to avid supporters seeking exclusive items limited to athletes and unavailable in conventional stores.
The originators of The Players Trunk disclosed to the investors that they had achieved $1.3 million in revenue within slightly over a year, generating a profit of $200,000.
Following the departure of 3 investors, Dallas Mavericks proprietor Mark Cuban and comedian/actor Kevin Hart collaborated to propose a contribution of $650,000 for a 30% equity share in the venture.
The group made a counteroffer at $750,000 for a 7.5% stake, but Hart and Cuban remained unwavering.
Upon exiting the investor boardroom, Pomerantz represented the collective, which included former Michigan basketball player Charles Matthews.
"I take pride in our team," expressed Pomerantz. "I'm proud that we maintained our convictions and opted to decline that particular deal" [6].
The Players Trunk After The Shark Tank
The launch of The Players Trunk garnered a remarkably positive reception, captivating college athletes from all corners of the United States who eagerly endorsed its services. Even after tasting initial success, the co-creators dedicated themselves tirelessly to streamlining and enhancing the process. Their unwavering commitment paid off, resulting in The Players Trunk's rapid rise to prominence, earning features in prestigious publications and renowned television networks such as Bloomberg, CBS, AP, GQ, Forbes, and many more.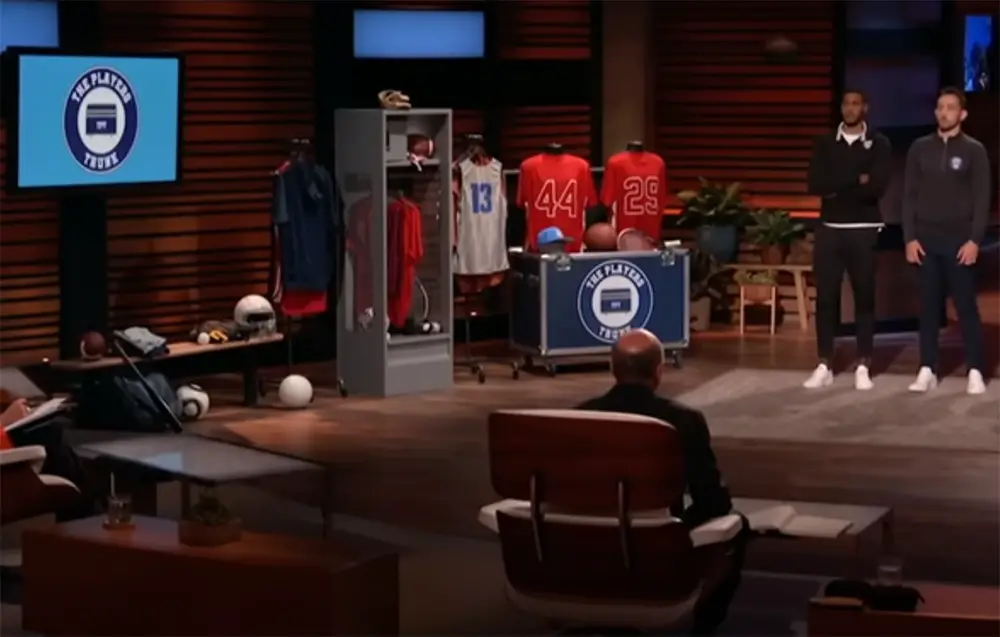 In June of 2021, the NCAA implemented a groundbreaking policy that permitted college athletes to monetize their name and likeness, further propelling the company's business. Thanks to this ruling, The Players Trunk could begin offering memorabilia, personalized merchandise, and autographed trading cards for current players, who were previously unable to sell their gear [7].
Presently, listing a product on The Players Trunk is exceptionally effortless, as interested individuals need to reach out to the co-creators via the website. Former athletes incur a charge of around 20% of the generated profit, while current players can expect to allocate between 25% and 40% of their total earnings.
Although the co-creators mentioned that they currently operate from the Pomerantz garage and have yet to secure a physical facility, our confidence in the company's trajectory toward further success remains unwavering.
The Net Worth Of The Players Trunk
According to the search results, as of May 2022, The Players Trunk's net worth was estimated at $13 million after a Shark Tank appearance [8]. However, the current net worth is not available in the search results. The Players Trunk is an online marketplace that allows former college athletes to sell their used gear and merchandise that they earned during their college careers.
The company was founded in 2020 and has since been featured on Shark Tank, as well as experiencing significant growth in popularity and success, with a unique buying experience that connects collectors and athletes.
Alternatives To The Players Trunk
There are several alternatives to The Players Trunk in the realm of online marketplaces for athletes to sell their sports gear and memorabilia. Here are a few examples:
SidelineSwap: SidelineSwap is a popular online marketplace specifically designed for athletes to buy and sell sports gear, equipment, and apparel. It caters to a wide range of sports, including basketball, soccer, baseball, hockey, and more;
Grailed: While primarily focused on high-end fashion, Grailed also provides a platform for individuals to buy and sell sports-related clothing, sneakers, and limited edition items. It has a dedicated community of buyers and sellers with a passion for streetwear and sports fashion;
eBay: eBay is a well-known online marketplace that offers a broad range of products, including sports gear and collectibles. It provides a platform for athletes to list their items for sale and connect with potential buyers worldwide;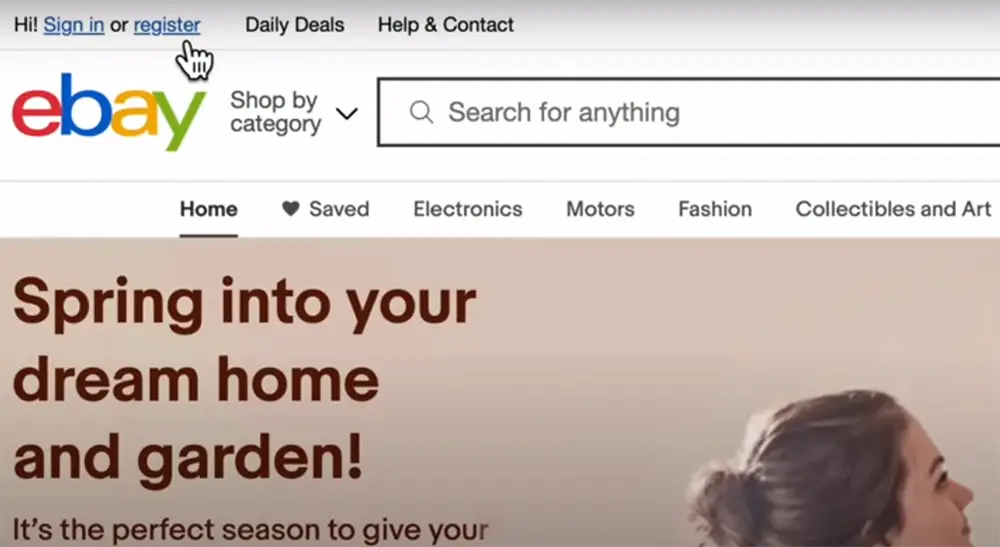 Facebook Marketplace: Facebook Marketplace allows individuals to sell a variety of items, including sports gear and equipment, within their local communities. It can be a convenient option for athletes looking to sell their items to a more localized audience;
Letgo: Letgo is a classified app that enables users to buy and sell various items, including sports gear. It has a user-friendly interface and a wide user base, making it an option worth considering for athletes looking to sell their gear [9];
Examples of What To Sell On The Players Trunk
The Players Trunk provides a unique opportunity for athletes to sell their sports gear, memorabilia, and collectibles to an enthusiastic audience of college sports fans and collectors. Whether you're a former college athlete looking to declutter your closet or a current player with exclusive items, The Players Trunk offers a platform to connect with potential buyers and showcase your athletic treasures.
Here are some examples of what you can sell on The Players Trunk:
Uniforms and Jerseys: One of the most sought-after items by collectors and fans are game-worn uniforms and jerseys. These include team-issued gear featuring school colors, player-specific markings, and patches. Selling your jerseys allows fans to own a piece of sports history and support their favorite athletes;
Performance-Spec Items: The Players Trunk welcomes any item made for the athlete by the manufacturer to performance specifications. This can include specialized apparel, training gear, compression garments, and other items designed to enhance athletic performance. These performance-specific items have a dedicated market among athletes and sports enthusiasts;
Shoes from Top Brands: Sneakers are highly desirable items among sports fans and sneaker enthusiasts alike. The Players Trunk provides a platform to sell athletic shoes from big brands like Nike, Adidas, Under Armour, and more. Whether they are gently used or brand new, these shoes can find new homes with collectors or individuals looking for authentic athletic footwear;
Limited Edition Player-Exclusive Sneakers: Exclusive sneakers designed for specific athletes often gain significant attention and value in the market. If you have limited edition player-exclusive sneakers in your collection, The Players Trunk is an ideal platform to showcase and sell them. These highly coveted shoes attract collectors and sneakerheads who are willing to pay a premium for rare and unique footwear;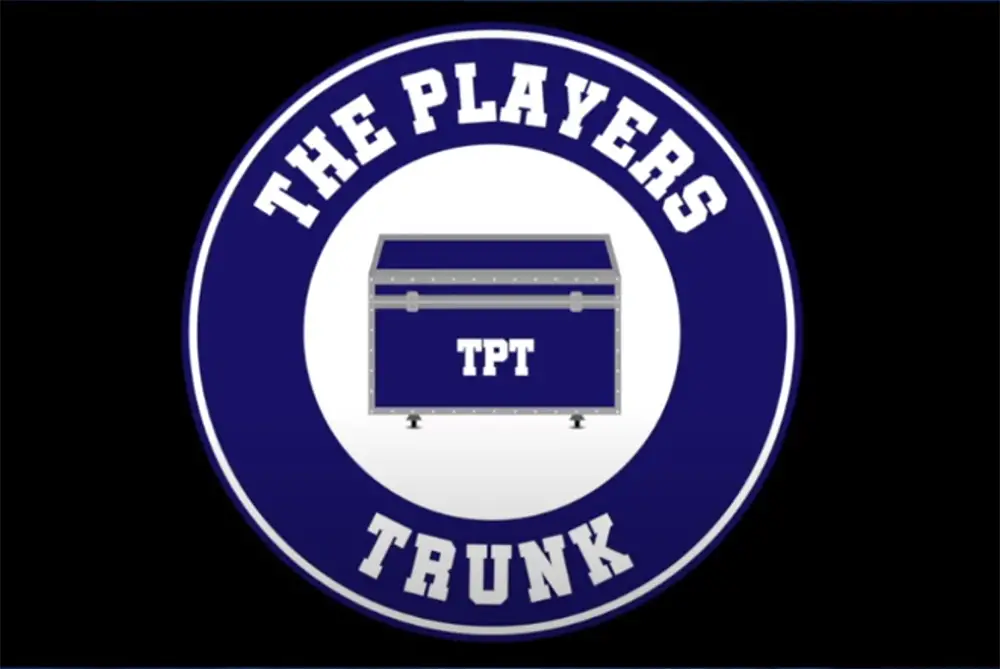 Equipment, Gloves, Hats, and Balls: The Players Trunk is not limited to clothing and footwear. It's also a marketplace for sports equipment such as bats, hockey and lacrosse sticks, gloves, hats, and balls. These items hold sentimental value for athletes and can find new life in the hands of passionate fans or aspiring players [10];
FAQ:
How to join The Players Trunk platform?
To join The Players Trunk platform, follow these steps:
Visit The Players Trunk website;
Click on the "Seller Sign Up" option;
Fill out the simple form provided;
A member of The Players Trunk team will typically contact you within 24 hours to guide you through the process;
Once contacted, you will need to sign a partnership deal with The Players Trunk [11];
After finalizing the partnership, you can send your merchandise to The Players Trunk for listing and sale on the platform.
How long does The Players Trunk take to ship?
The shipping duration of items purchased from The Players Trunk can vary depending on several factors, such as the location of the seller and the buyer, the shipping method chosen, and any potential customs procedures for international shipments. The specific shipping details and estimated delivery times are typically provided during the checkout process when purchasing an item.
Do they ship overseas?
Yes, The Players Trunk does ship overseas. The platform facilitates shipping to international locations, allowing athletes and fans from around the world to access and purchase the available sports gear, memorabilia, and collectibles [12].
What is the return policy of The Players Trunk?
The return policy of The Players Trunk may vary depending on the specific circumstances and the agreement between the buyer and the seller. As a marketplace platform, The Players Trunk facilitates transactions between buyers and sellers, and the return policy is generally determined by the individual sellers. It is advisable to review the return policy mentioned by the seller on each listing or reach out to The Players Trunk customer support for more information on their overall return guidelines.
What was the most successful item on Shark Tank?
Shark Tank has featured a multitude of successful products and businesses, with some notable examples including the Scrub Daddy, the Ring doorbell, and the Squatty Potty. The success of each item or business on Shark Tank can vary based on factors like market demand, effective pitching, strategic partnerships, and subsequent business growth [13].
Do Shark Tank participants get paid?
Shark Tank participants do not receive direct payments from the show itself. Instead, the entrepreneurs who pitch their businesses or products to the "sharks" negotiate investment deals with the panelists. If a deal is reached, the entrepreneurs receive an investment in exchange for equity or royalties in their business. The investment received on the show is meant to provide financial support and guidance to help entrepreneurs grow their businesses.
What is the most famous thing from Shark Tank?
Shark Tank has featured numerous products and businesses that have gained significant fame and success. While it's challenging to pinpoint the single most famous thing from Shark Tank, some highly recognized products include the aforementioned Scrub Daddy, the Ring doorbell, the Simply Fit Board, and the Squatty Potty. These products have achieved substantial commercial success and widespread recognition, thanks in part to their appearance and subsequent exposure on Shark Tank [14].
What is the alternative to The Players Trunk?
Some alternatives to The Players Trunk in the realm of online marketplaces for athletes to sell their sports gear and memorabilia include SidelineSwap, Grailed, eBay, Facebook Marketplace, and Letgo [15]. These platforms offer similar functionalities and cater to individuals looking to buy and sell sports-related items.
How can you take advantage of The Players Trunk?
To take advantage of The Players Trunk, you can:
Sell your sports gear, memorabilia, and collectibles that are no longer needed or wanted;
Reach a targeted audience of college sports fans, collectors, and enthusiasts;
Benefit from the platform's user-friendly centralized marketplace and professional handling of sales, shipping, and customer service;
Connect with other athletes and sports professionals in the community;
Explore potential opportunities to purchase unique sports items from other sellers on The Players Trunk;
Stay informed about the latest updates, promotions, and events related to The Players Trunk through their website and social media channels [16];
Useful Video: Shark Tank US | Mark Cuban and Kevin Hart Team Up For The Players Trunk Deal
References:
https://sharktanktalks.com/the-players-trunk-shark-tank-update/
https://sharktankrecap.com/players-trunk-update-shark-tank-season-13/
https://allsharktankproducts.com/shark-tank-products-arts/the-players-trunk/
https://www.sharktankblog.com/business/the-players-trunk/
https://thecinemaholic.com/the-players-trunk-shark-tank-update-where-is-the-players-trunk-now/
https://www.sportsbusinessjournal.com/Daily/Issues/2022/05/23/Marketing-and-Sponsorship/Players-Trunk.aspx
https://biznewske.com/the-players-trunk-shark-tank-net-worth/
https://www.sportskeeda.com/pop-culture/the-players-trunk-shark-tank-background-story-cost-business-five-co-founders
https://www.yahoo.com/entertainment/players-trunk-shark-tank-stadium-120000690.html
https://theplayerstrunk.com/pages/about-us
https://meaww.com/shark-tank-the-players-trunk-turned-down-mark-cuban-kevin-hart-offer
https://www.syracuse.com/orangebasketball/2022/05/shark-tank-offer-from-mark-cuban-and-kevin-hart-not-enough-for-syracuse-basketball-managers-the-players-trunk.html
https://www.chicagobusiness.com/sports/chicago-startup-players-trunk-appearing-shark-tank
https://mgoblog.com/mgoboard/players-trunk-shark-tank
https://collegeathleteinsight.com/the-players-trunk-nil/
https://www.zoominfo.com/c/the-players-trunk/541567425