In the dynamic world of entrepreneurship, few platforms are as influential and transformative as ABC's reality show, Shark Tank. One company that has experienced this transformative journey is Jackson's Honest, a brand renowned for its unique potato chips cooked in coconut oil. This article takes you behind the scenes to explore the intriguing story of Jackson's Honest, detailing their journey post-Shark Tank.
Founded by Megan and Scott Reamer as a healthier snack alternative for their son Jackson, who had a rare autoimmune disease, the brand quickly gained popularity for its nutritious and delicious offerings. 
However, the road to success wasn't always smooth sailing. After their appearance on Shark Tank in 2017, the company faced a series of challenges and opportunities that significantly impacted their trajectory.
This article delves into the highs and lows of their journey, providing an insider's perspective on the realities of navigating the competitive snack industry post-Shark Tank. Whether you're a fan of the show, an entrepreneur, or simply someone who loves a good business story, this in-depth look at Jackson's Honest post-Shark Tank promises to be a riveting read.
What Is Jackson's Honest?
What sets Jackson's Honest apart is their innovative and exclusive frying process using coconut oil. This unique method preserves the inherent health benefits of both the coconut oil and the potatoes and corn. Additionally, the sea salt they incorporate into their products boasts an impressive array of over 60 trace minerals, further enhancing the nutritional profile. In essence, these chips and tortillas stand as one of the healthiest snack options available.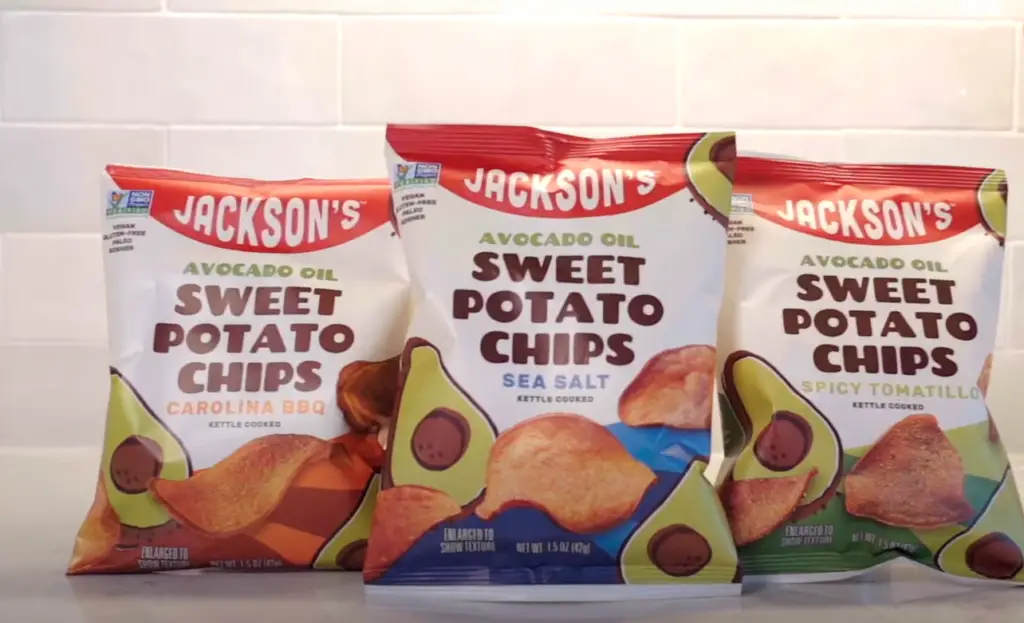 Customers have a delightful choice of various flavors to satisfy their cravings. For potato chips, the options include barbecue, purple heirloom, red heirloom, sea salt, sea salt and vinegar, and sweet potato. Meanwhile, tortilla lovers can indulge in flavors such as blue corn, yellow corn, sprouted red corn, maple cinnamon, lime and sea salt, and salsa fresca.
Pros:
Flavorful and Delicious: One of the most frequently mentioned aspects of Jackson's Honest Chips is their delicious taste. The sweet potato chips, for instance, are praised for having just the right amount of sea salt and a good balance between the sweet potato and salt. Moreover, the sea salt & vinegar variant offers a light, crunchy chip packed with flavor;
Quality Ingredients: Another significant advantage of these chips is the use of high-quality ingredients. They contain organic coconut oil, non-GMO ingredients, and sea salt. This simplicity in ingredients contributes to their fresh potato taste;
Healthier Option: Jackson's Honest Chips are a healthier alternative to traditional potato chips due to their use of coconut oil, which is a healthier fat option5, and non-GMO potatoes [2];
Cons:
Limited Flavors: While Jackson's Honest Chips offer several flavors, including sweet potato, sea salt & vinegar, and purple heirloom, some consumers may find the selection limited compared to other chip brands;
Availability: Depending on your location, these chips may not be readily available in local supermarkets, requiring you to purchase them online;
Price: Given their use of high-quality ingredients, Jackson's Honest Chips can be more expensive than other chip brands on the market;
About Founders Of Jackson's Honest
Inaugurated in 2012, the enterprise drew inspiration from the Reamers' son, Jackson. For twelve long years, Jackson grappled with enigmatic symptoms until a diagnosis of Aicardi-Goutieres syndrome, a rare autoimmune ailment, emerged in 2015.
Upon receiving this diagnosis, medical professionals advised the couple that managing Jackson's condition necessitated a dietary approach. After extensive experimentation, including the exploration of numerous recipes, the Reamers uncovered the efficacy of a diet rich in wholesome fats. This revelation prompted them to embark on the journey of frying their own potato chips in organic coconut oil, offering a more health-conscious alternative to traditional chips.
Encouraged by the enthusiastic response of family and friends, who delighted in devouring their creations, the Reamers commenced online sales of their homemade chips in 2012. While the process of building their brand presented formidable challenges, their relentless dedication eventually bore fruit. In a mere three months from their debut, their chips not only found favor across the United States but also resonated with consumers in various countries worldwide.
Recognizing the inherent potential of their venture, they transitioned to a modest commercial kitchen a year later and subsequently secured their inaugural manufacturing facility in 2013. Shortly thereafter, they struck their maiden deal with the esteemed retailer Natural Grocers. Within a year, their chip sales eclipsed the remarkable milestone of $ 1 million [4].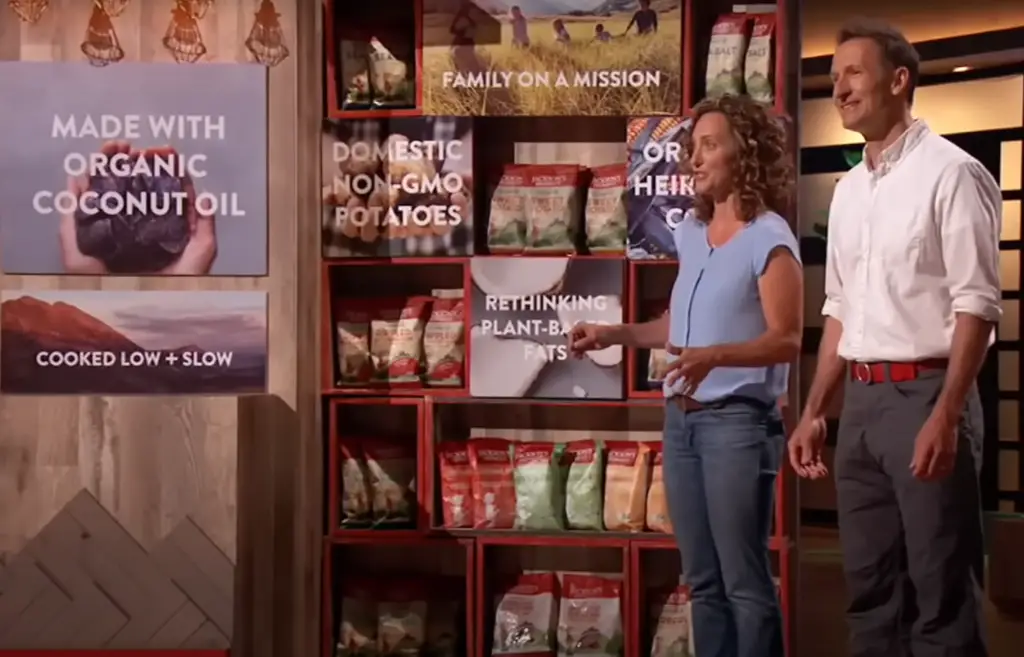 Bolstered by their early success, the company recruited a compact team of employees, whose contributions propelled their revenue to an impressive $ 10 million. As the enterprise continued its upward trajectory, it fostered collaborations with prominent retailers such as Sprouts and Whole Foods. Finally, in June 2017, Scott relinquished his primary occupation to devote himself entirely to the business.
Determined to nurture further growth, the founders clinched a coveted spot on the reality series "Shark Tank" in 2017. Featured prominently in the two-hour season premiere, this episode graced television screens on October 1, 2017. Regrettably, Jackson's life came to an end shortly after the episode's recording on August 13, 2017.
The Pitch Of Jackson's Honest At Shark Tank
Entering the Shark Tank with determination, Megan and Scott introduce themselves to the sharks, presenting their company, Jackson's Honest. They swiftly disclose that they are in search of a $ 1.25 million investment in exchange for a 5% equity stake in their business [5].
With their pitch underway and the camera focusing on their emblematic logo, the couple outlines their ambitious mission to "fundamentally disrupt" the $ 20 million snack food industry. Megan emphasizes the deliciousness of their potato and tortilla chips, meticulously cooked in 100% organic coconut oil.
Building on Megan's introduction, Scott dives into the attributes of coconut oil, highlighting its superfood status and the abundance of health benefits it offers. He underscores the significance of plant-based fats found in coconut oil, emphasizing their easy digestibility and stability when used in cooking.
Adding a personal touch to their story, Megan and Scott share their journey caring for their son, Jackson, who faced a rare disease. Scott explains their quest to alleviate his symptoms through dietary choices, eventually discovering the efficacy of a low-carb, high-fat diet, with coconut oil playing a pivotal role in their culinary transformation.
Expanding on their narrative, the couple recounts their venture into crafting potato and tortilla chips. Bolstered by glowing reviews from family and friends who sampled their creations, they took the leap to establish Jackson's Honest in 2012.
To entice the sharks, the founders distribute sample trays of their chips, which are eagerly received. Mark expresses interest in examining their packaging more closely, signaling his intrigue.
Amid the munching of chips, the sharks collectively express their admiration for the product. Robert, a self-proclaimed fan of the chips, inquires about Scott's background in the food industry. Scott humbly shares that his initial motivation stemmed primarily from being a father, despite holding an undergraduate degree in chemical engineering. Robert empathizes with their journey, acknowledging the remarkable transformation of their experience into a thriving enterprise.
As Robert lauds their branding and product, Megan becomes emotional, acknowledging their endeavor to transform a challenging experience into something positive. Rohan joins the chorus of praise, commending their disruption of the food and beverage landscape.
Transitioning to the topic of valuation, the sharks are presented with the company's $ 25 million valuation. Scott confirms this figure, prompting Rohan to seek a deeper understanding of their financials.
Scott reveals that they achieved $ 10.1 million in sales the previous year, eliciting impressed reactions from the panel. He further discloses sales figures of $ 5.4 million and $ 1.4 million for 2016 and 2015 [6], respectively. However, he admits that the business has yet to turn a profit, reporting a $ 1.7 million loss in the previous year, primarily due to food production costs.
Lori queries the reasons behind their substantial losses, and Scott attributes them to the unexpectedly rapid growth of the company. He explains that securing shelf space has been costly, as they provide free cases of their product in exchange for placement, adding an additional 18.4% to their expenses.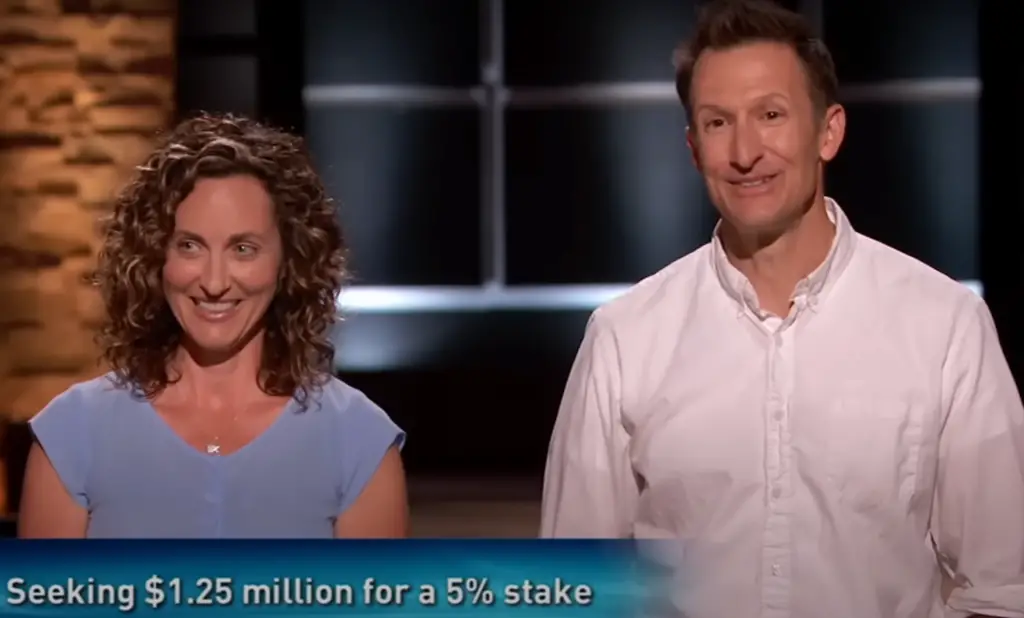 Concerned about profitability, Robert inquires about their timeline for achieving it. The couple optimistically projects profitability for the following year, indicating their well-thought-out plan.
Inquiring about their fundraising efforts, Mark questions the amount they've raised so far. Scott shares that they've raised $ 3 million in equity with the support of family and friends. Mark presses for clarification on their ownership stake, to which they reveal they retain two-thirds.
Scott proceeds to outline their business forecast, citing a run rate of $ 13 to $ 14 million for the current year, including a significant $ 1.42 million order—the largest to date. He notes that their most substantial distributor is Whole Foods, accounting for 13% of sales.
Rohan expresses concern over the relatively low percentage of sales through Whole Foods and inquires about their competition. Scott acknowledges the competitive landscape but remains optimistic.
Robert, noting the risks and uncertainties, backs out first. Lori, citing her preference for baked chips, also withdraws. Mark follows suit, expressing doubts about the margins growing quickly enough.
Barbara acknowledges their impressive achievements but raises concerns about the challenging grocery space, subsequently declining to invest.
Rohan, while inspired by their story, voices concerns about the high valuation. He offers $ 1.25 million for a 20% stake, emphasizing his track record in the food and beverage industry. Scott counteroffers with $ 1.25 million for a 7.5% stake, prompting further negotiations.
After deliberating with the other sharks, Rohan revises his offer to $ 1.25 million for a 17.5% stake [7]. The couple courteously declines, finding the equity stake too high. Scott counters with $ 1.25 million for a 10% stake. After deliberation, Rohan makes a final adjustment, agreeing to $ 1.25 million for a 15% stake, which the couple accepts enthusiastically, sealing the deal with a group hug.
Jackson's Honest After The Shark Tank
In the year 2021, Scott and Megan Reamer, along with their children, relocated to Crested Butte, Colorado, marking both a personal and professional milestone [8]. Concurrently, they unveiled an innovative initiative known as "Everyday Superheroes".
This program serves as their unique avenue to celebrate and inspire youngsters engaged in benevolent endeavors, whether it involves nurturing a young canine companion, as in the case of Van, or demonstrating remarkable resilience in the face of formidable challenges, as exemplified by young Cayden.
Scott shared with Crested Butte News, "Jackson serves as the wellspring of our inspiration". He reflected on Jackson's enduring struggle, enduring daily tribulations that deprived him of the simple joys of laughter, restful sleep, and pain-free days – elements we often take for granted. In Jackson's profound suffering, there exists a quiet yet profound heroism that the Reamers are keen to spotlight through their program.
Participants in the program receive Jackson's T-shirt alongside a Supersnack Snackpack, and frequently, they receive a well-deserved acknowledgment on the brand's social media platforms.
Megan, in an interview on The Kara Goldin Show, revealed that they consistently receive positive feedback from purchasers of their products, attributing this acclaim to the simplicity and purity of their ingredients. She observed, "Customers are meticulous in scrutinizing labels and ingredients".
In a marketplace teeming with choices, they discern that only select products align with their values and preferences. For many, Jackson's Honest Chips seamlessly align with the wholesome snacking experience they seek.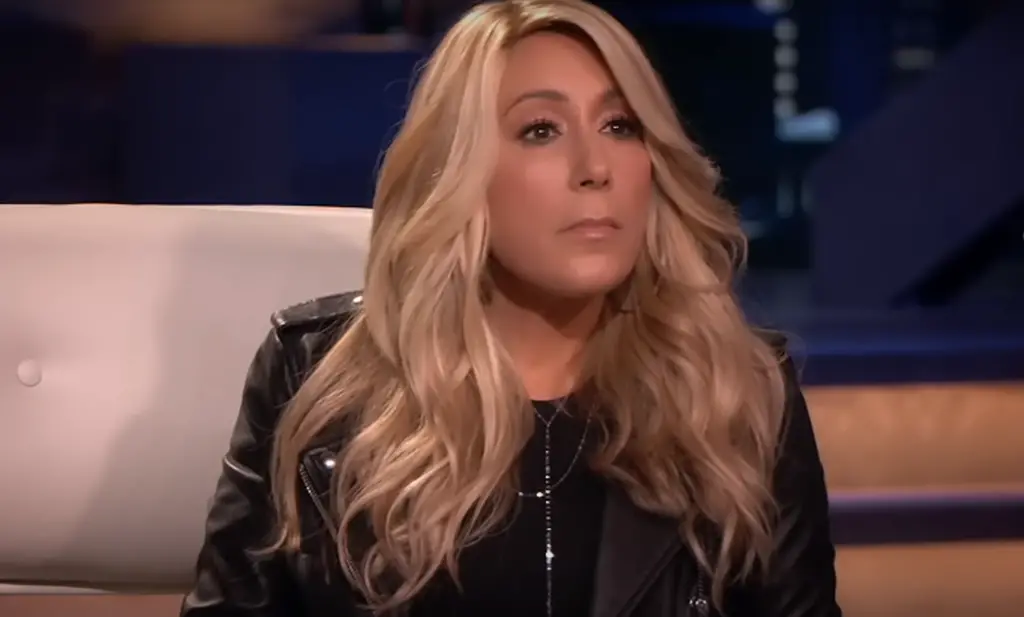 In the month of April 2023, Jackson's Honest Chips made notable additions to its team, enhancing its leadership with the appointment of Andy Malloy as the President of Sales and Marketing. Dan Wilfand assumed the role of Director of Natural Channel Sales, while Todd Tolis was named the Director of Alternative Channel Sales. These strategic additions reflect the company's commitment to furthering its market presence and reach. With an estimated annual revenue of $ 10 million, Jackson's is poised for continued growth and success.
Exciting developments continued to unfold in the year 2023 for Jackson's Honest. On July 13, the company made a significant announcement, revealing that its chips were now available at Aldi, expanding its retail footprint.
Subsequently, on July 27, the company shared further expansion news, with its chips becoming accessible at Yoke's Fresh Market in Washington. These additions to their distribution network followed earlier announcements of their availability in Kroger, Sprouts, Costco, and various other locations since the start of the year.
The company maintains an active and engaged presence on social media platforms, boasting a substantial following of over 27,000 Instagram followers and more than 15,000 fans on Facebook. Demonstrating their commitment to transparency and engagement, on July 18, Jackson's communicated through its blog about the development of kettle-cooked Apple Cider Vinegar potato chips, with these limited-edition chips slated for release in September.
Additionally, the company frequently shares recipes, hosts giveaways, and conducts surveys on its Instagram page, soliciting input from its community regarding potential future flavors and offerings.
Jackson's Honest Chips serves as a testament to the enduring potential of a home-based business that has evolved into a thriving multi-million dollar enterprise [10]. Through dedication, innovation, and a commitment to quality, Jackson has not only achieved success but also ensured that Jackson Reamer's legacy continues to inspire and make a positive impact.
The Net Worth Of Jackson's Honest
Additionally, Jackson's Honest products can be found on the shelves of various supermarkets, including Whole Foods, Publix, Wegman's, Earth Fare, Heinen's, and many other retail locations, catering to a wide range of consumers, from those frequenting large grocery stores to those shopping at smaller, local markets.
In the year 2018, Jackson's Honest underwent a significant transformation when it embarked on a rebranding journey. As part of this overhaul, the company made the strategic decision to discontinue its line of grain-free puffs, streamlining its product offerings. Moreover, during this period, Jackson's Honest expanded its horizons by importing sweet potato chips from Japan, introducing a new dimension to its snack portfolio.
A mere year later, in 2019, Jackson's Honest ventured into the realm of food service distribution, forging partnerships with multiple firms in the industry. This strategic move broadened their reach and accessibility to consumers through various food service channels.
By the time 2021 rolled around, Jackson's Honest had achieved remarkable milestones. Their presence had grown to encompass all the Whole Foods stores, a testament to their commitment to quality and their products' appeal.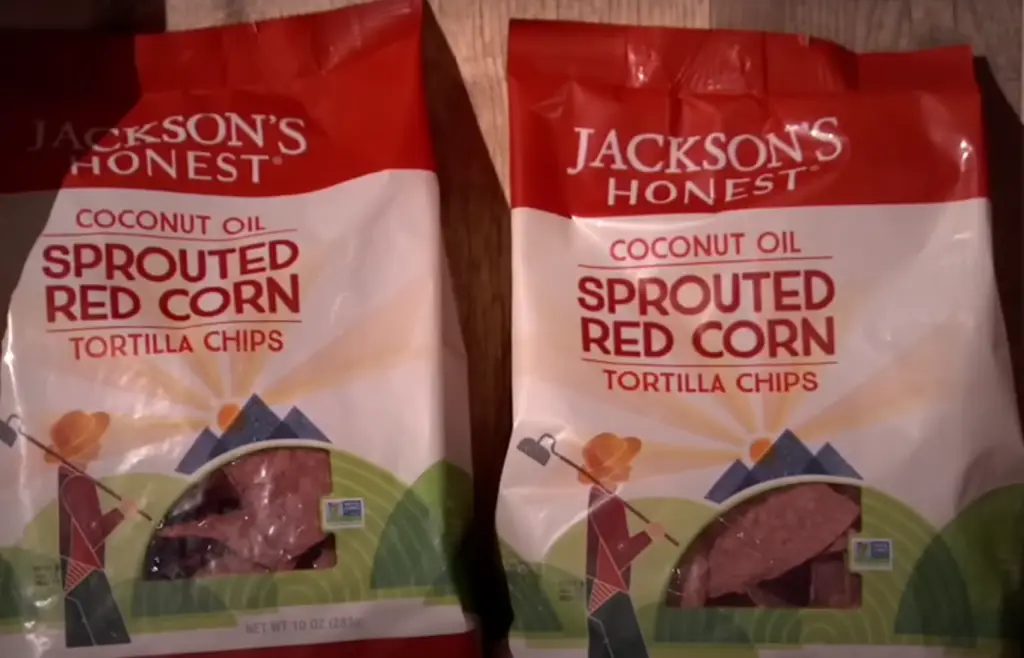 Alternatives To Jackson's Honest Chips:
Barnana Organic Plantain Chips: These plantain chips are a great alternative for those looking for a different type of crunch. They are made from ripe plantains and cooked in organic coconut oil, offering a unique and delicious flavor;
Good Health: Good Health offers a variety of chips, including olive oil potato chips, veggie straws, and avocado oil potato chips. These chips are made with organic ingredients and are a healthier choice compared to traditional chips;
Brad's: Brad's offers a range of products including vegetable chips and air-dried fruit crisps that are packed with nutrients and flavor;
Bare: Bare offers a range of baked fruit and veggie chips that are made from simple, real ingredients. Their line of snacks includes apple chips, banana chips, and coconut chips;
Siete Foods: Siete Foods offers grain-free tortilla chips that are gluten-free, paleo, and vegan-friendly. They come in a variety of flavors, including sea salt, lime, and nacho;
Puffworks: Puffworks is known for its peanut butter puffs, which provide a unique alternative to traditional potato chips [13];
---
FAQ:
Do they only make sweet potato chips?
Jackson's Sweet Potato Chips are a nutritional powerhouse. Sweet potatoes are renowned for being a rich and concentrated plant source of beta-carotene, which is a precursor to Vitamin A. In fact, sweet potatoes outshine even carrots when it comes to their beta-carotene content.
When you enjoy Jackson's Sweet Potato Chips, you're treating yourself to a snack that provides a substantial 40% of the daily recommended allowance of this vital vitamin. So, remember to savor your vitamins today with a bag of these delicious and nutritious chips!
What makes avocado and coconut oil healthier options for cooking?
Jackson's Honest makes a conscious choice to prepare all their sweet potato chips using premium avocado or coconut oil and for excellent reasons. These oils offer a treasure trove of health benefits, including their remarkable antioxidant and anti-inflammatory properties.
Unlike oils such as vegetables or canola, which are often manufactured in factories, premium oils like avocado and coconut have a rich history spanning thousands of years. They are derived from natural sources and have been valued for their health-promoting attributes throughout history.
In essence, Jackson's Honest considers these oils as their healthy heroes, emphasizing their commitment to delivering not just great-tasting snacks but also snacks that contribute positively to your well-being.
What are the health benefits of heirloom sweet potatoes used in these chips?
The non-GMO heirloom sweet potatoes utilized by Jackson's Honest Chips offer a multitude of potential health benefits. Research studies have indicated that these sweet potatoes may play a significant role in addressing various health concerns, including diabetes, heart disease, obesity, and even cancer.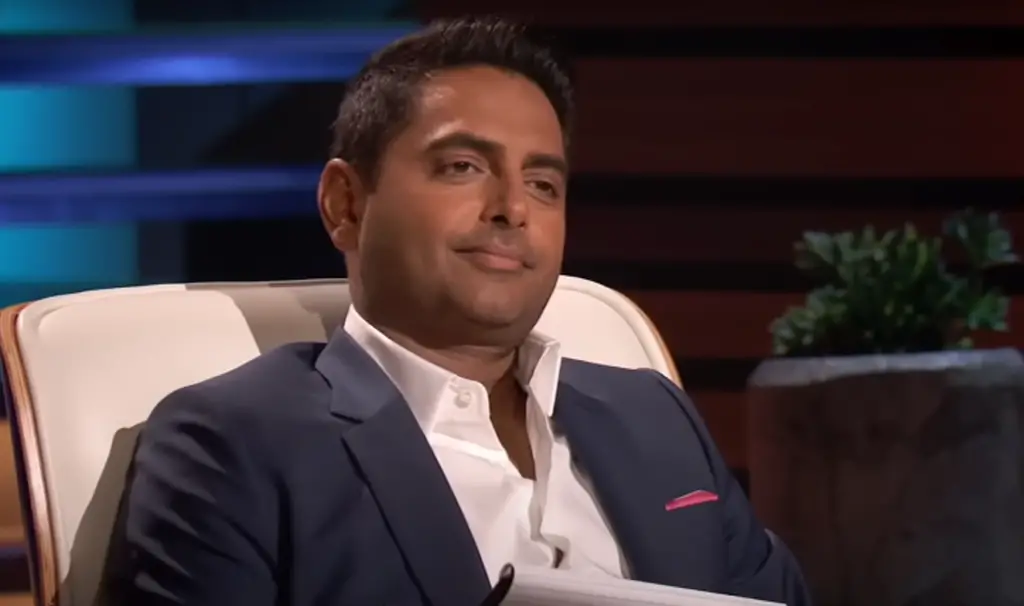 These studies suggest that consuming heirloom sweet potatoes can have a positive impact on managing diabetes by assisting with blood sugar regulation. Additionally, they are associated with heart-healthy properties that may contribute to cardiovascular well-being.
Furthermore, the nutritional profile of heirloom sweet potatoes may be beneficial in managing weight and combating obesity. Some research also suggests that compounds found in sweet potatoes could have potential anti-cancer properties.
Why don't they use organic potatoes?
Jackson's Honest Chips place a strong emphasis on quality and transparency when it comes to their ingredients. They are committed to using non-GMO verified potatoes in their products. This commitment involves a rigorous evaluation and certification process to ensure that the potatoes used are free from genetically modified organisms (GMOs).
Are these products vegan? 
Jackson's Honest takes pride in offering sweet potato chips that cater to a variety of dietary preferences and requirements.
Their commitment to inclusivity and health-conscious snacking is evident in the following attributes of their sweet potato chips:
Vegan: Jackson's Honest sweet potato chips are free from animal-derived ingredients, making them suitable for those following a vegan diet;
Gluten-Free: These chips are crafted without gluten-containing ingredients, providing a gluten-free snacking option for individuals with gluten sensitivities or celiac disease;
Paleo-Friendly: Jackson's Honest sweet potato chips align with the paleo diet, which emphasizes whole, unprocessed foods. They are suitable for those adhering to this dietary approach;
Peanut-Free: Jackson's Honest sweet potato chips are produced without peanuts, ensuring they are safe for individuals with peanut allergies;
Kosher: These chips are certified as kosher, meeting the dietary requirements of individuals who observe kosher dietary laws;
Why do they cook your Jackson's Honest chips low and slow?
Jackson's Honest takes a unique and health-conscious approach to chip production compared to traditional potato chip manufacturing. In the conventional process, traditional potato chips are cooked quickly at high temperatures, which can release harmful free radicals into the cooking oil. These free radicals can then be absorbed by the body when consuming the chips.
In contrast, Jackson's Honest employs a "low and slow" cooking method for their chips. This gradual and gentle cooking process helps preserve the stability and integrity of the healthy fats in the cooking oil, such as coconut oil. Additionally, this method allows them to retain more of the nutritional value of the raw sweet potatoes used in their product.
The key benefit of this approach is the reduced presence of undesirable free radicals in the final product. By minimizing the formation of these harmful compounds, Jackson's Honest not only enhances the nutritional quality of their chips but also ensures a superior taste and texture sensation for consumers. This commitment to both health and flavor sets their chips apart from their traditional counterparts.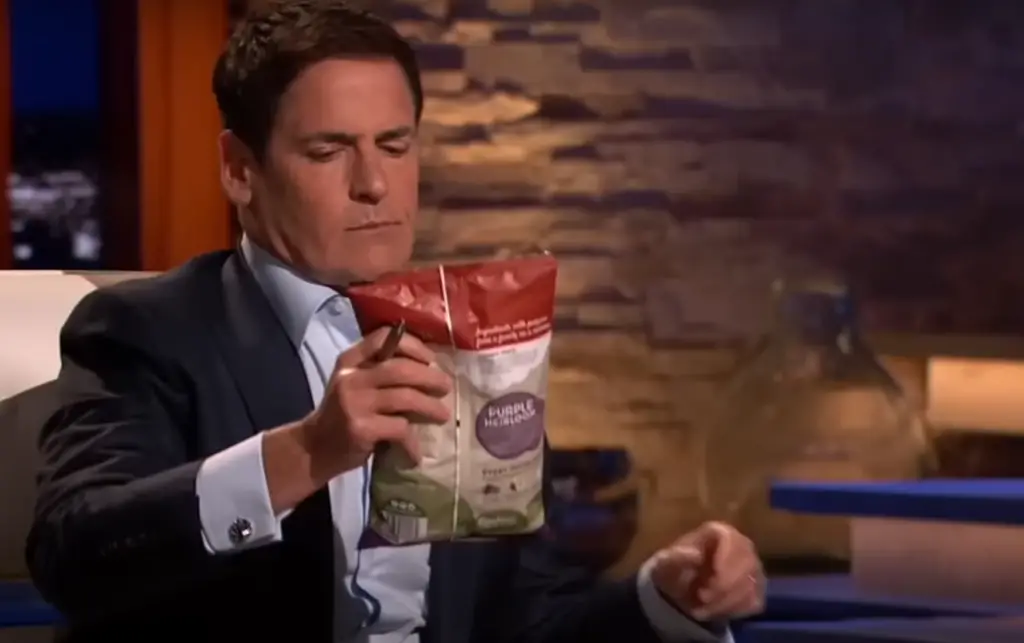 Can they explain why there's a warning on their label about acrylamide?
Acrylamide is a chemical compound that can form naturally during certain cooking processes, particularly those involving high temperatures. It is found in various foods, including some that you mentioned. If you are concerned about acrylamide intake, you may want to consider moderating your consumption of foods known to naturally contain higher levels of acrylamide due to their cooking methods.
These foods include:
French fries;
Potato chips;
Roasted asparagus;
Canned sweet potatoes and pumpkin;
Crackers;
Cookies;
Breads;
Reducing your intake of these foods or opting for alternative cooking methods, such as steaming or boiling, can help lower your exposure to acrylamide. It's always a good practice to maintain a balanced diet with a variety of foods to ensure overall nutritional well-being. Additionally, staying informed about food safety and making mindful dietary choices can contribute to a healthier lifestyle.
Where are Jackson's Honest chips made?
Jackson's Honest is still based in Boulder, Colorado, United States.
Useful Video: Rohan Oza Takes a Bite Out of Jackson's Honest
---
References:
https://www.mashed.com/994097/what-happened-to-jacksons-honest-after-shark-tank/
https://sharktankrecap.com/jacksons-honest-update-shark-tank-season-9/
https://jacksonschips.com/pages/meet-our-founders
https://www.sharktankblog.com/business/jacksons-honest/
https://www.sharktanksuccess.com/jacksons-honest-shark-tank-review/
https://www.thedailymeal.com/1203892/where-is-jacksons-honest-from-shark-tank-today/
https://gazettereview.com/2018/07/jacksons-honest-after-shark-tank-update/
https://2paragraphs.com/2019/02/jacksons-honest-what-happened-to-chips-after-1-25m-shark-tank-deal/
https://www.cnbc.com/2017/10/02/jacksons-honest-1-point-25-million-shark-tank-investment-from-rohan-oza.html
https://sharktanktales.com/jacksons-honest-shark-tank-update/
https://www.business2community.com/social-buzz/shark-tank-update-jacksons-honest-01969410
https://crestedbuttenews.com/2017/10/jacksons-honest-lands-a-shark-and-a-huge-investment-on-shark-tank/
https://www.bonappetit.com/story/jacksons-honest-chips-shark-tank