Have you ever heard of "disruptive products" being featured on the popular American investment show SharkTank? DUDE Wipes is a prime example! Founded by three friends, the innovative product started as an inside joke between roommates. Now it's turned into one of the biggest success stories to come out of Shark Tank. In this post, we'll explore what happened after their momentous appearance on the show and how DUDE Wipes have revolutionized personal hygiene — from targeting men-specific wipes to toilet paper!
Who Created DUDE Wipes?
Wipes are essential for daily hygiene, but the market has been traditionally underserved in terms of fresh and innovative options. Be it a picnic, camping, or everyday use in the home or office, most people can benefit from having wipes on hand.
But unfortunately, not all wipes come in great packaging. Most of the time, they're presented in boring and inconvenient packages that make it hard to get a wipe without soiling everything in the process.
That's why three buddies, Sean Riley, Ryan Meegan, Brian Wilkin, and Jeff Klimkowski, decided to create a better solution. Their wipes are mainly targeted at men and are designed to be more convenient and practical for their needs.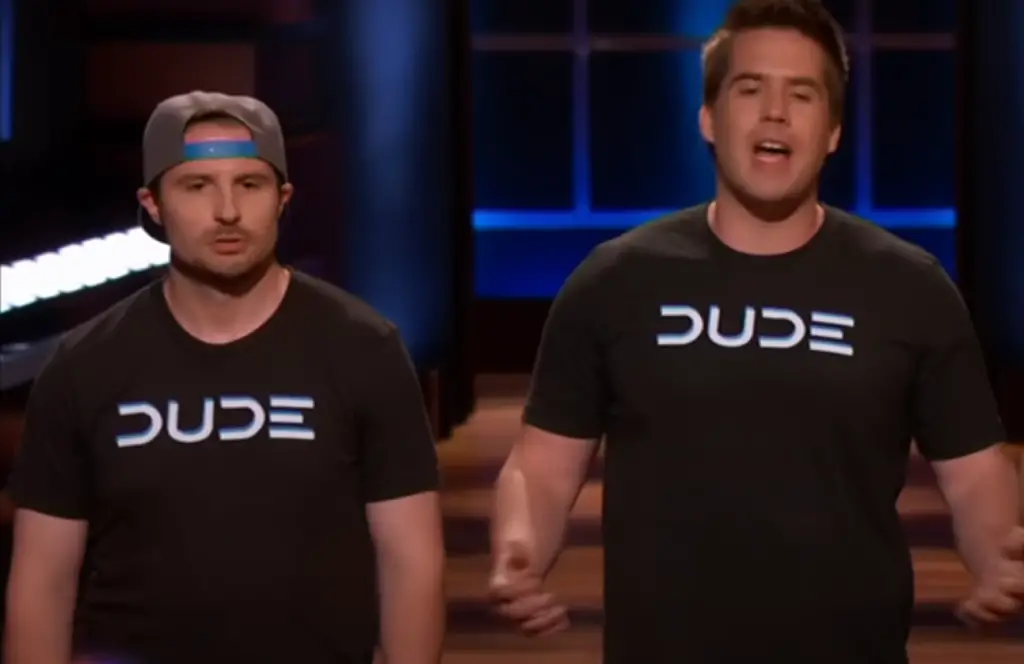 The product descriptions of Dude Products state that they are tested by Scientist & Doctor Dudes and have Magical Cool Dude Powers.
The idea for the company came to life when the friends were in college and they used store-bought store baby wipes and toilet paper. This made them realize there are no wipes targeted for males in size!
The company was launched in 2012 and they managed to sell their products pretty quickly. And they didn't only succeed in years but got a pretty good press exposure. Their success was so great that they even got the attention of Shark Tank, a show in which entrepreneurs pitch their ideas to investors for funding.
They managed to win a Visionary Award at Vision Consumer Products Conference in 2013, which gives recognition to the most inspiring and innovative small businesses in the US. Male publications also took interest in them as they have been featured in MTV and many more.
The friends sold their products on Amazon and even entered retail stores like Kroger's, Ralphs, Fry's Food Stores, King Soopers, Smith's, and Dillon's. DUDE Wipes have become a household name and continue to be popular among men all around the world who are looking for more convenient and practical hygiene solutions. The company has been praised for its innovative approach, eco-friendly packaging, and great marketing campaigns!
While the dudes did incredible in marketing so far, they wanted to pursue more success. And for that, you need to take your marketing up a notch. And that's what they did when they decided to appear in Shark Tank and pitch their idea in front of some tough investor sharks. It was a bold move from them but one that paid off greatly as soon as it happened! [1] [2]
DUDE Wipes at Shark Tank Pitch
DUDE Wipes appeared on Shark Tank in 2015 to pitch their product. Sean, Ryan, and Jeff appeared at the show asking for a $ 300,000 investment in exchange for a 10% stake in their company.
The three of them start their pitch by claiming that your ass doesn't like it if you wipe it with toilet paper and toilet paper alone. They then demonstrate how DUDE Wipes are more convenient to use, and explain the various types of wipes they offer. They explain how exactly their wipes are better than the traditional toilet paper, and how they are flushable and biodegradable.
They hand out the samples to the sharks and some Sharks think they are too fragile. The three of them explain that these wipes should be used as a complement to toilet paper and not as a full replacement.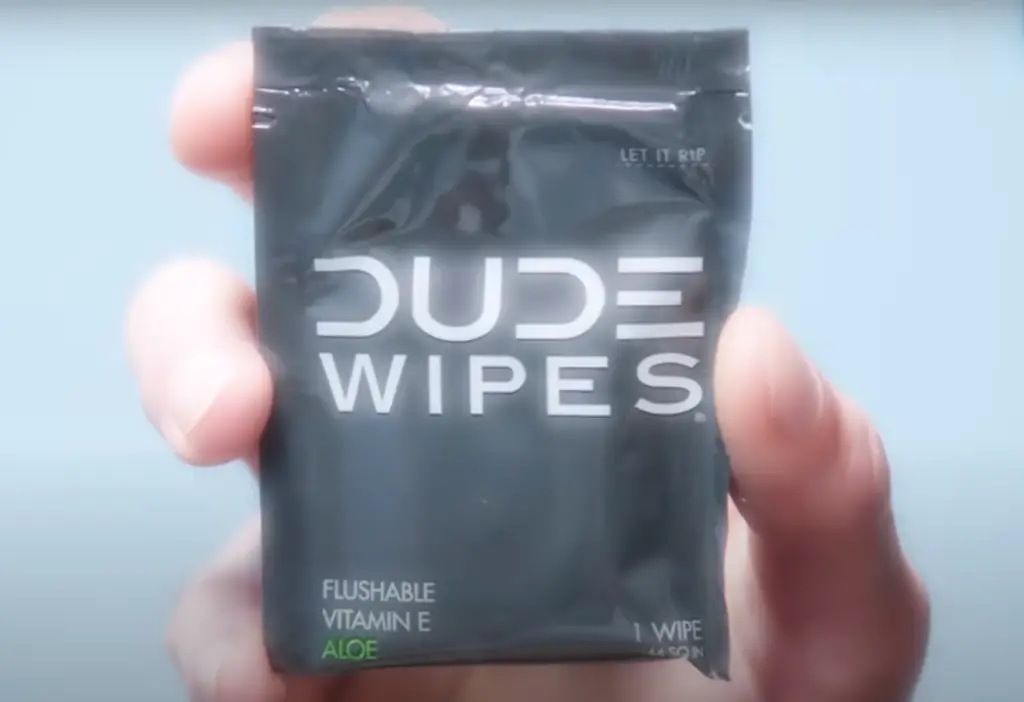 Now the sales topic comes up and the three of them claim to have sold $ 300K worth of wipes each year up until the pitch year and they expect that amount to rise to $ 1.5 million this year. They announced that they have partnered with Kroger and will be available in 1,500 Kroger stores with a 40% profit margin. This means they will generate approximately $ 168,000 in sales every month for all the Kroger stores combined.
Mark doesn't like the product all that much and thinks the guys overestimate the market so he goes out. Barbara thinks that they are aiming for the wrong target market and that women would buy more of their product if they market it better so she goes out.
Lori doesn't like their valuation and so do Kevin and Robert. Still, Robert makes an offer. He offers them the requested $ 300k investment but in exchange for a 25% stake instead of 10% and Kevin offers the same. Lori was considering making a deal but eventually decided not to. The three DUDE Wipes founders had other offers and they decided to counter with $ 300k for 20% and ask Kevin and Robert to split the deal, to which they disagreed. They instead counter with 30%, but Kevin doesn't budge.
When Mr. Wonderful made the initial offer, the "Dudes" accepted it. But before finalizing the deal, Robert intervened and proposed investing $ 300,000 in exchange for 27.5% ownership. At the last moment, Mark enters the argument and offers $ 300,000,000 at 25% as a final deal. And the dudes accept that! [2]
Dude Wipes After Shark Tank
As we can see, Dude Wipes managed to secure a great deal with the Sharks in 2015. Since then, their success has only grown bigger and better. But how long did their success last?
Once they appeared at the show, Dude Wipes obviously got a lot of exposure. That's just how Live TV works, it's a great way to advertise and get noticed. The appearance also gave them a higher profile in the media as well as more notoriety. This is something they call a Shark Tank effect.
Well, first of all, the deal with Mark Cuban managed to close and soon after that, Dude Wipes started to make good investments. The company invested in better branding and packaging which helped them even more. He even featured in their promotion videos.
Now, as for the sales – in the first year after Shark Tank they managed to make around $ 3.2 million in revenue. In addition to that, they managed to get a deal with Walgreens and they're in over 7300 stores combined now. And their success doesn't stop just there as they managed to make a deal with Target too. Creating such a huge chain opened the door for them to drop the price of their products, which was a great move.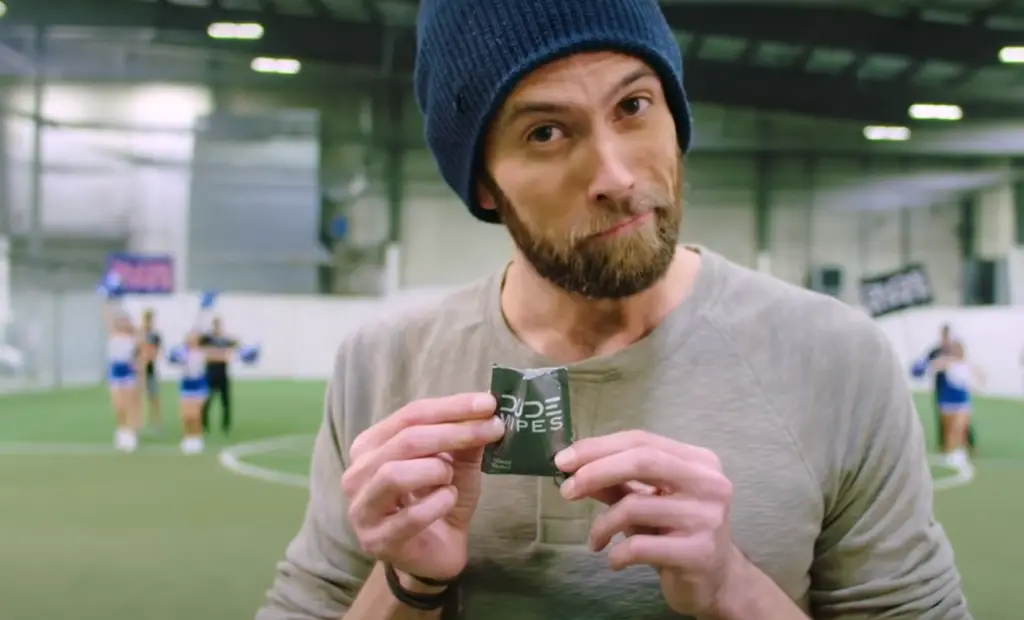 The year 2020 was tough on many businesses, small or not. But for Dude Wipes it was a great opportunity to expand even more, as they rose in popularity during the Covid pandemic because toilet paper was rare to find. You could see Dude Wipes literally in any pharmacy or drugstore. At this point, their lifetime sales managed to reach $ 120 million.
To accommodate such demand for their stuff, the team decided to buy a large 200k square foot warehouse. That way they could store their stuff and ship it out easier too. Now you can buy Dude Wipes in nearly 15k retailers across the US, but they also aim for the international market and we might see more of them in the future.
According to Mark, their toilet paper brand has disrupted the market and they are fully committed to their business. Currently, they are the second best-selling brand of wipes in the USA, but they aspire to become the top brand and expand their products globally.
Overall, Dude Wipes has had a really successful run after Shark Tank and they proved that with good investments and hard work, you can make it big even if you're a small business. And that's why their story is so inspiring! Sean, Ryan, Brian and Jeff should be proud of what they have achieved! [2]
DUDE Wipes Net Worth
The team invested smartly into better branding and packaging for their products and secured deals with Walgreens and Target which helped them become much more popular. They also dropped the prices for their products which made them accessible to even more people.
One of the biggest boosts came during the COVID-19 pandemic when toilet paper was scarce in many places – DUDE Wipes became a great substitute and saw an incredible surge in sales.
At the same time, they managed to expand their presence and now you can find DUDE Wipes products in over 15000 retailers across the US. They also have plans for international expansion. [3]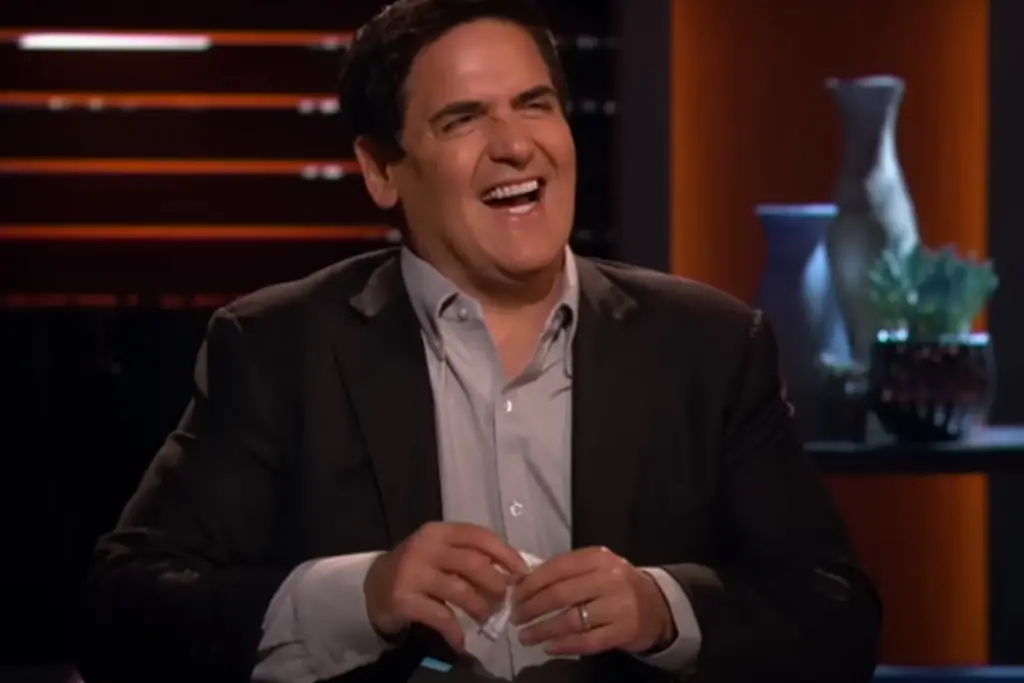 ---
FAQ
1. Why are DUDE Wipes for men?
DUDE Wipes were created with men in mind, as there weren't any flushable wipes on the market specifically aimed at them. The problem that DUDE Wipes wanted to solve was that men often used regular toilet paper and found it inadequate for their hygiene needs. With this in mind, they set out to create a product that would fulfill those needs in a way that was both convenient and hygienic.
The team behind DUDE Wipes recognized the benefits of using flushable wipes instead of toilet paper and sought to make something that met the specific needs of men – whether it be post-workout cleanup or just a more thorough clean after using the bathroom.
2. Who bought DUDE Wipes Shark Tank?
DUDE Wipes was presented to the Sharks on ABC's Shark Tank in 2015 by four friends, Sean, Ryan, Brian, and Jeff. After a lengthy discussion with the Sharks, DUDE Wipes secured a $ 300,000 investment from Mark Cuban in exchange for 25% equity in their business.
Since their appearance on Shark Tank, DUDE Wipes has gone on to become one of the most successful companies to appear on the show.
3. How much did Mark Cuban invest in DUDE Wipes?
Mark Cuban made an offer to the founders of DUDE Wipes on "Shark Tank" for $ 300,000 in exchange for 25% equity. Afterward, Mark Cuban continued to be a part of DUDE Wipes, talking with the company's leadership about product innovation and marketing strategies as well as helping them identify potential strategic partnerships.
In addition to his monetary investment, Cuban also provided invaluable access and insight into the business world that has been key in helping DUDE Wipes grow and become more successful.
4. Are DUDE Wipes successful?
Yes! In the years since their appearance on Shark Tank, DUDE Wipes have become extremely popular and successful. The company has seen triple-digit growth year over year, with sales increasing big time during the year 2020. The wipes can be found in stores like Target, CVS, Bed Bath & Beyond, Walmart and more. They also sell their products directly to consumers through their website.
As of 2023, the annual sales of the company are at $ 100 million. The company has also expanded its product line to include a variety of wet wipes including flushable and eco-friendly options. The founders have spoken on numerous podcasts and industry events, highlighting their success stories as well as helping others with advice on launching a successful business.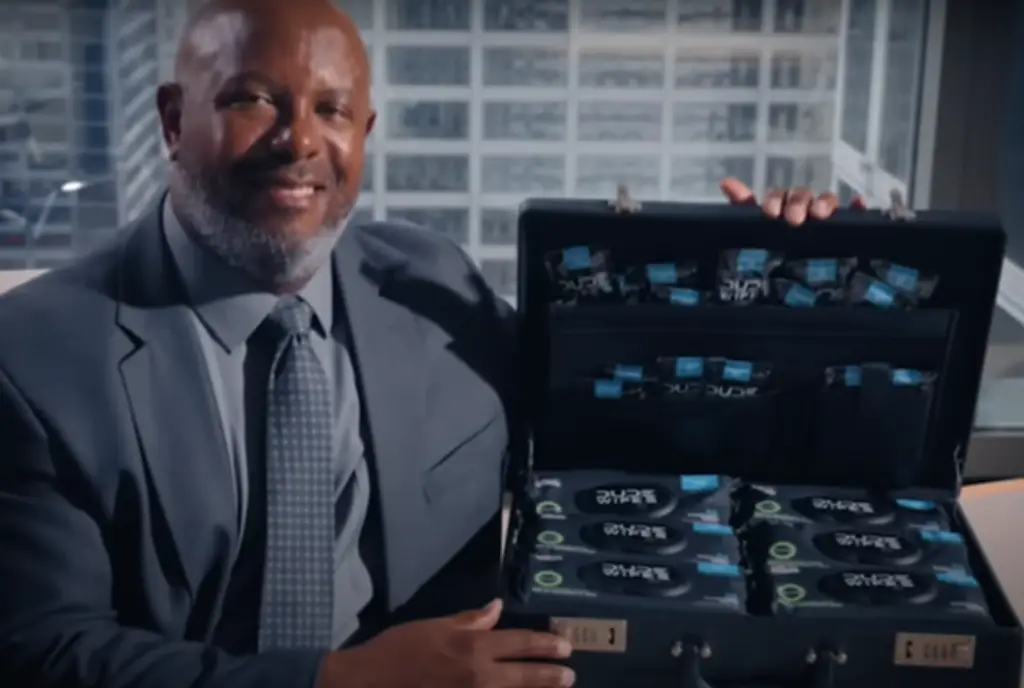 The brand is beloved by many customers who swear that the wipes are the best on the market for cleaning up messes quickly and effectively. DUDE Wipes continues to carry out philanthropic initiatives such as supporting veterans and homeless people in Chicago, which has helped garner even more attention for the brand.
5. What is DUDE Wipes worth now?
Since their appearance on Shark Tank in 2015, DUDE Wipes has become a major success story with a valuation that continues to grow. The company's current estimated worth is around $ 25 million dollars and it continues to be one of the top-selling biodegradable wet wipes of male's size on the market. In addition to their continued success, the brand has seen a major expansion since appearing on Shark Tank with products now available in over 15,000 stores across North America.
Useful Video: Are DUDE Wipes Actually Good?
Conclusion
The Dude Wipes team, Sean, Ryan, Brian, and Jeff wanted to renovate baby wipes and make them worthy of the name DUDE wipes. After much struggle, they finally managed to get their product on the shelves of some retail stores. However, that was not enough for them. They wanted more success and thus decided to take part in Shark Tank in order to reach out to a larger audience. Fortunately, their gamble paid off as they not only got Mark Cuban invested in their company, but also managed to secure a deal with Target.
Since appearing on Shark Tank, DUDE Wipes has seen an incredible surge in sales and brand awareness. It has become one of the top-selling wipes brands in the US and continues to introduce new products like a body care range and flushable wet wipes. The DUDE Wipes team is now working hard to make sure that they can reach their true potential as a market leader in the wipes industry. With Mark Cuban's expertise and support, it looks like they may very well be able to do so!
Not only did they manage to make deals with Target and Walmart, but also reached $ 100 million in annual sales, which is an incredible achievement!
It goes without saying that DUDE Wipes' appearance on Shark Tank was a success story that serves as inspiration for startup businesses all over the world. You never know what you may be able to achieve with a single appearance on the show. No matter how many obstacles stand in your way, if you believe in yourself and have a great product, anything is possible!
If there's one thing we can learn from DUDE Wipes' success story, it is that no dream is too big and no ambition too lofty. So if you have an idea for a revolutionary product, don't waste any more time and get out there – the world needs more entrepreneurs like DUDE Wipes!
---
References:
https://www.sharktankblog.com/dude-products-dude-wipes/
https://www.sharktankblog.com/business/dude-wipes/
https://biznewske.com/dude-wipes-net-worth/