After appearing on the hit TV show Shark Tank, Haven Lock, a security startup founded by Alex Bertelli and Clay Banks, experienced a rollercoaster ride of success and setbacks. While their pitch on the show was dubbed as one of the "Greatest Pitch Fails" Haven Lock managed to bounce back and find its footing in the market. With a recent rebranding as Haven Lockdown, the company has continued to offer innovative security solutions to customers.
In this article, we will explore what happened to Haven Lock after their Shark Tank appearance, including their partnership with Terminix, revenue growth, and the evolution of their product line.
What Is Haven Lock?
Haven presents an intelligent security system employing cutting-edge artificial intelligence to effectively deter intruders from entering your home. This Bluetooth-enabled smart lock ensures robust and reliable security by establishing communication with the lower part of your door.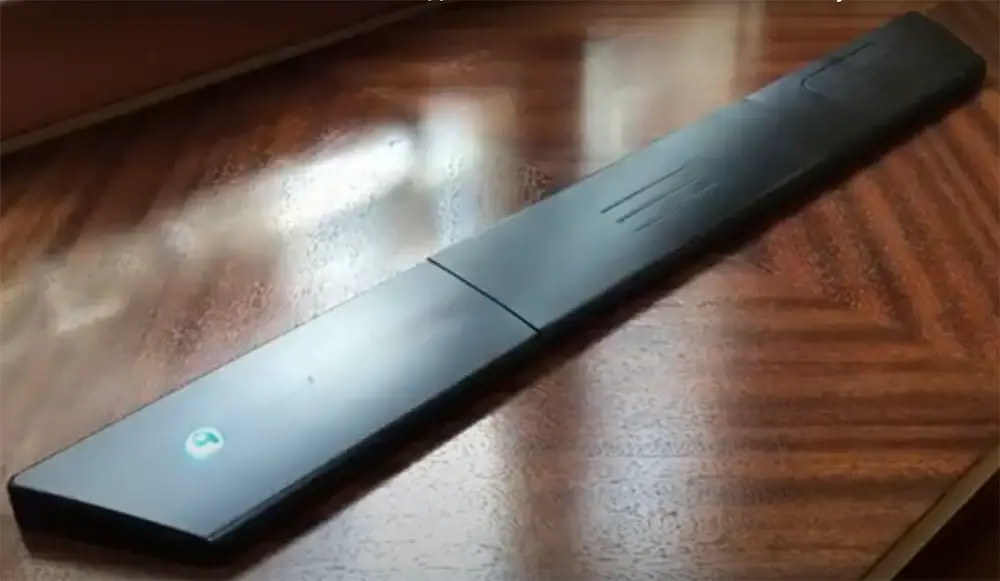 With the Haven mobile app, you have the ability to lock your property from anywhere, remotely grant digital keys to visitors while you're away, monitor access, keep track of entry and exit logs, and perform numerous other tasks.
The HAVEN lock comes in two configurations: the HAVEN mechanical lock, which is activated by foot, and the HAVEN Connect, a Bluetooth-enabled lock that can be secured using the HAVEN mobile app.
The HAVEN Lock is capable of enduring an ax, boot, battering ram, and even a SWAT team (in case they happen to pay your residence a visit). It surpasses the effectiveness of a bar, chain, swing lock, and is ten times stronger than a traditional deadbolt. Crafted from top-notch military-grade steel, nylon, and industrial-strength polycarbonates, this lock utilizes a straightforward yet uniquely engineered wedge to fortify a door against any unauthorized entry attempts.
While other locks secure the door to the frame, the HAVEN Lock is firmly anchored to the floor, engaging with the bottom of your door and reinforcing its entire width [2]. Its locking mechanism exhibits flexibility and absorbs the force of a potential home invasion, employing the intruder's own energy against them.
What's more, you can easily install it yourself. The lock comes with a template that enables you to mark the precise spots for the mounting screws and proceed with drilling. It's as simple as that.
There are diverse models of the HAVEN Lock available, catering to various needs:
The HAVEN Mech operates with a foot pedal. You can lock and unlock the door while inside your home. Stepping on the right pedal activates the lock, while the left wedge pedal unlocks it. You need not worry about a child or pet accidentally engaging or disengaging it; the calibration ensures that only an adult can operate it;
The HAVEN Connect is equipped with Bluetooth functionality. You can control the lock from anywhere using a key fob or a mobile app. When you're away, you have the convenience of granting access to guests, delivery personnel, or service professionals, and locking up once they leave. You can also send digital keys to family and friends for their use during visits. Moreover, if you prefer, you can lock and unlock the door using the foot pedals when you're inside the house;
The HAVEN Lockdown ensures the safety of schools and professional buildings, adhering to major regulations and guidelines provided by safety associations. Lockdown operates via Bluetooth control and encompasses all the associated options for control. Lockdown Pro is specifically designed to detect and prevent break-ins in a single classroom or office. Lockdown Pro HQ is a more comprehensive and customized security system for an entire school campus or building. Each room features a lock that is connected to a central hub. With a simple touch of a button, the entire system can be put on lockdown [3];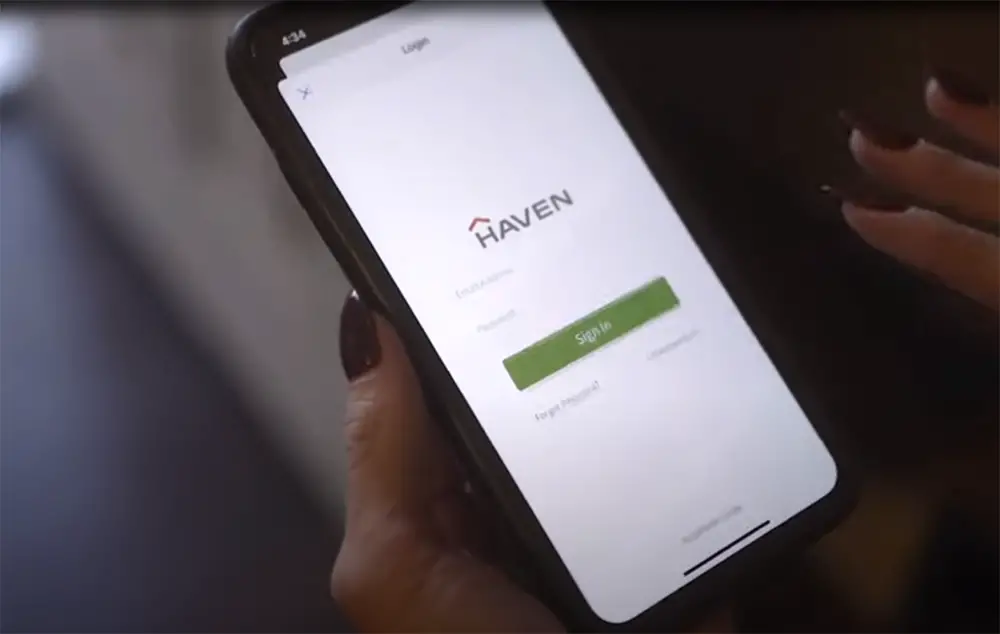 HAVEN Locks actively supports the Special Operations Warrior Foundation. They contribute a percentage of their profits to support SOWF in providing scholarships and assistance to the children and families of fallen Special Ops service members, as well as offering immediate financial aid to severely wounded members.
About Founders Of Haven Lock
Founded in 2014 in Franklin, Tennessee, HavenLock was the brainchild of Alex Bertelli and Clay Banks [4].
Alex Bertelli, a decorated veteran and former Special Ops helicopter pilot, earned prestigious accolades such as the Bronze Star with Valor, the Distinguished Flying Cross, the Boeing Rescue Award, and the Air Medal with Valor. Following his remarkable military career, Bertelli retired from the armed forces and crossed paths with his future co-founder, Clay Banks, during a deployment in Afghanistan. Together, they embarked on the journey of creating HavenLock.
During his service, Bertelli often observed that many individuals opted to fortify their homes by installing three steel bars – one at the top, one in the middle, and one at the bottom of their doors. While this method offered enhanced security compared to a traditional deadbolt lock, the constant process of securing these three bars proved to be cumbersome.
This realization spurred Bertelli's quest to devise a simpler yet highly effective means of home security. After careful contemplation and planning, Bertelli and Banks conceived the concept of the HavenLock wedge. Recognizing the prevalence of break-ins in their neighborhoods, they believed that this device would serve as the ideal solution for safely securing homes.
Inspiration can strike unexpectedly, and for Alex Bertelli, the concept of HAVEN Locks came to him while he was flying helicopters for Army Special Operations in Iraq and Afghanistan.
During his time in these regions, Alex noticed that militants fortified their homes and complexes by reinforcing their doors with steel bars welded at the bottom, middle, and top.
After serving eight years in the Army, completing nine deployments, and earning several commendations, Alex decided to pursue an MBA in Entrepreneurship, Innovation, and Operations at the University of North Carolina. It was during this period that he crossed paths with Clay Banks, and together, they founded HAVEN Locks based on Alex's visionary ideas.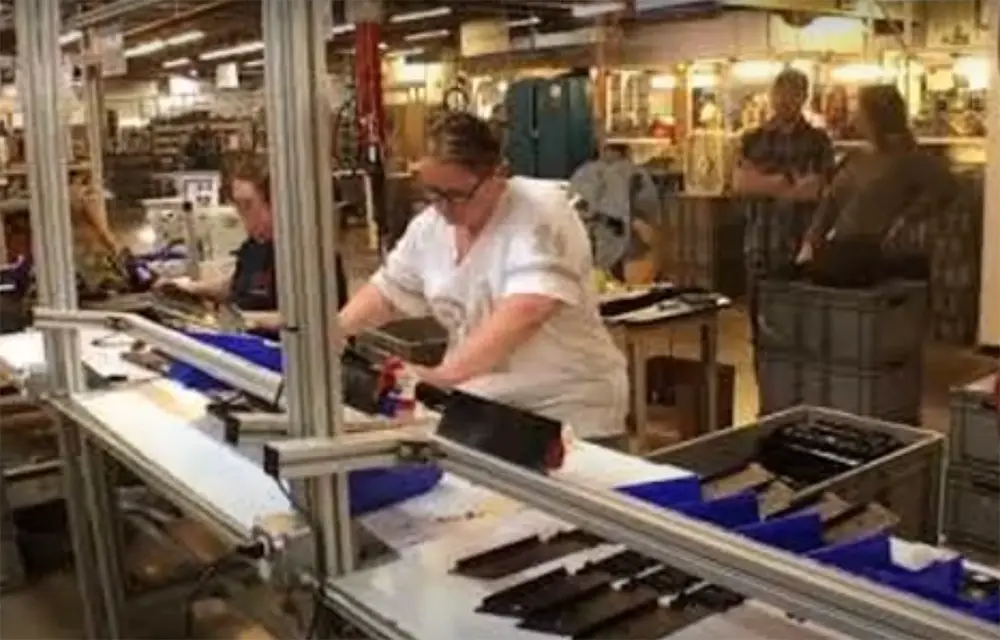 Clay, who graduated from the University of Tennessee with a degree in Communications and Advertising, had already made a name for himself as one of Development Counselors International's "Top 40 under 40". Furthermore, he had been involved in launching or co-founding three small businesses.
From the outset, HAVEN Locks had a clear objective: to generate employment opportunities for Americans while producing reliable, top-quality products within the United States [5]. With a team comprising veteran creators and skilled local artisans, Haven Locks manufactures, tests, and assembles their goods in Tennessee.
The unique HavenLock wedge represents an innovative Bluetooth-enabled locking system that grants users control through a smartphone or the provided key fob. Engineered with military-grade steel, polycarbonate, and nylon, this system exhibits strength ten times superior to that of a conventional deadbolt. Homeowners can effortlessly secure their residences with a simple push of a button using the key fob or the Haven app.
When the signal is transmitted, the HavenLock engages, raising the wedge and firmly locking it in place at the door's base. This strategic approach ensures peace of mind for families, as HavenLock promptly alerts the owner and prevents potential break-ins proactively.
During his overseas duties, Bertelli conceived the initial idea for HavenLock. Drawing inspiration from the standard three-bar technique, he successfully integrated it into his creation, resulting in the development of the first prototype. On the other hand, Banks excelled in managing the business venture and fostering economic growth for HavenLock. With their combined expertise, the two founders swiftly established their business, introducing two HavenLock variants to the market. The Mech model offers manual locking and is priced at $189, while the Connect model provides app accessibility and a key fob, priced at $350 [6].
Shortly after the business launch, the HavenLock team made an attempt to involve their product in a Kickstarter campaign in 2014. Unfortunately, this endeavor did not yield the desired outcome.
The Pitch Of Haven Lock At Shark Tank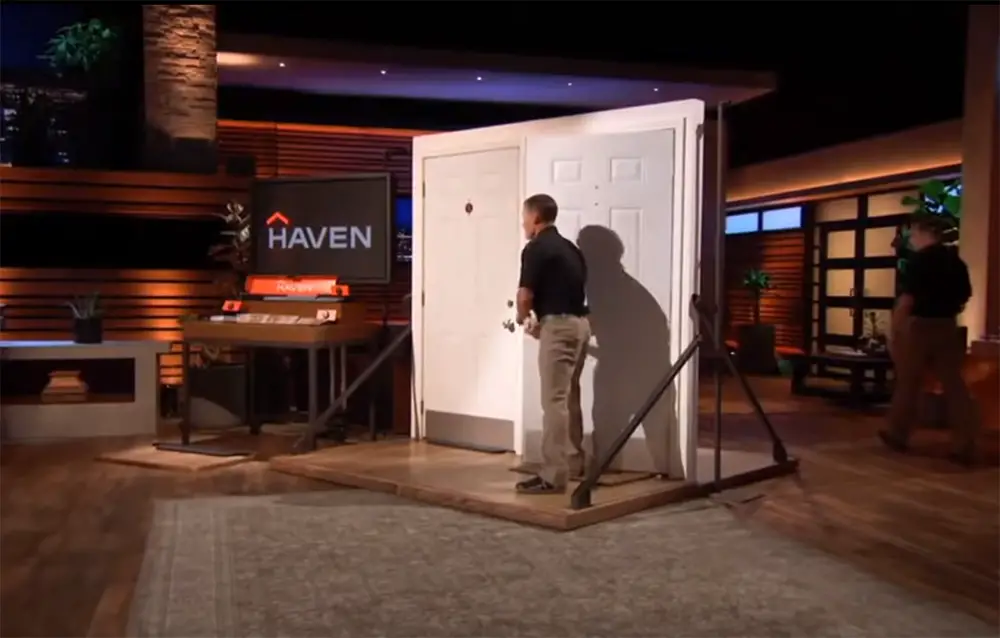 On a significant date of April 7, 2019, Bertelli and Banks eagerly appeared on the renowned television show Shark Tank, anticipating an investment offer of $500,000 in exchange for a 6% stake in HavenLock. During their presentation, Bertelli vividly illustrated the vulnerability of doors secured solely by deadbolts, emphasizing how effortlessly an intruder could kick through. In a captivating demonstration using a provided sample door, Bertelli delivered repeated forceful kicks, yet the door remained steadfast, not budging an inch. The sharks found amusement in this display, sharing laughter as he persisted in his efforts.
After a persistent endeavor, Bertelli eventually accomplished his goal of breaching the door, allowing the entrepreneurs to proceed with their pitch. They proudly disclosed their impressive sales figures, boasting about generating approximately $250,000 in revenue thus far. Notably, they highlighted a substantial achievement—a large order fulfilled for 100 schools in Arkansas, prompted by HavenLock's proven effectiveness in lockdown situations.
Despite the remarkable attributes of HavenLock, the sharks displayed minimal interest in investing in the business. Their concerns primarily revolved around profit margins, which Mark Cuban explicitly voiced as he declared his disinterest. Kevin O'Leary also opted out, expressing skepticism regarding the entrepreneurs' ability to scale the business successfully. Barbara Corcoran, following Mark and Kevin, declined the opportunity, citing doubts about the potential return on her investment.
With only two sharks remaining, the odds of receiving an offer appeared grim for Bertelli and Banks. Lori Greiner, acknowledging the innovation of HavenLock, expressed reservations about investing in a relatively new business, ultimately opting out. Daymond John emerged as the sole shark exhibiting a modicum of interest; however, he expressed the need for a more significant stake than the entrepreneurs had hoped, ultimately declining to invest.
Overall, despite their lack of offers, Bertelli and Banks were assured that their memorable appearance on Shark Tank would cement their place in the show's history.
Haven Lock After The Shark Tank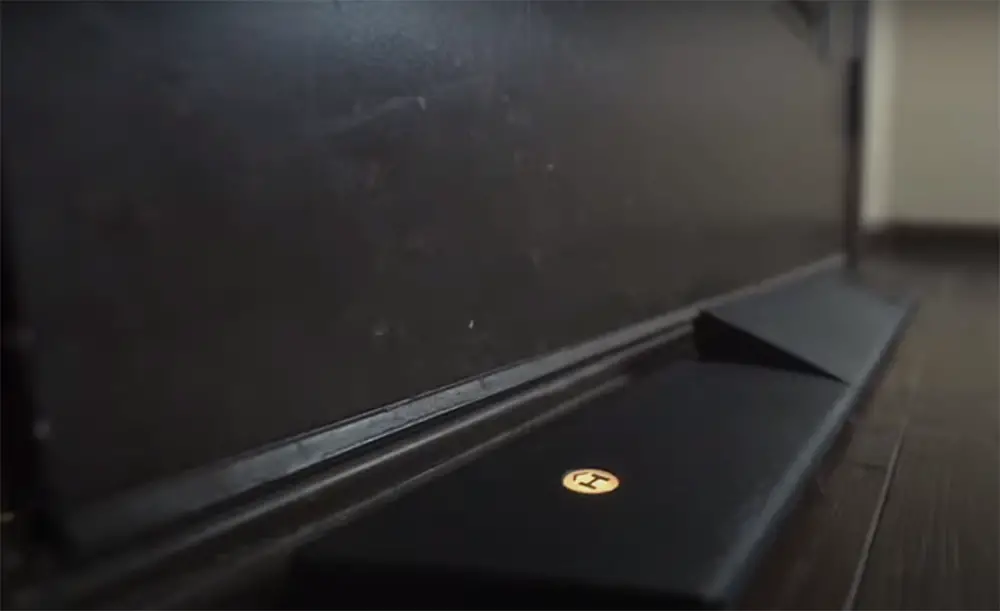 According to the official website of the product, HavenLock has undergone a rebranding and is now known as Haven Lockdown. Despite the name change, the company continues to provide the same type of services and offerings as before. It appears that they have maintained their commitment to delivering high-quality security solutions.
As of 2022, Haven Lock remains in operation despite not securing a deal on Shark Tank. The annual revenue of Haven Lock exceeds $4 million, showcasing its continued success [7].
This update provides an opportunity to delve into the business strategies implemented by Alex and Clay following their appearance on Shark Tank. Presently, the company not only sustains its operations but also demonstrates significant growth and expansion.
The official website of Haven Lock exhibits a wide array of applications for their extensive range of intelligent locks, leaving little room for doubt that the sharks missed out on a tremendous investment prospect during Season 10 of Shark Tank.
Although the Sharks did not invest in Haven Lock, the company has made remarkable progress following its appearance on the show.
The impact of Shark Tank resulted in a substantial surge in Haven Lock's sales, much to the delight of its founder who witnessed the triumph of Haven Lock.
Despite an unsuccessful outcome on Shark Tank, Bertelli and Banks' venture, HavenLock, remains fully operational in 2022. Just before the episode aired, the entrepreneurs received fantastic news regarding a partnership with Terminix [8].
According to the collaboration agreement, all Terminix customers in at least eleven cities would be equipped with a HavenLock system. The company has ambitious plans to extend this offering nationwide.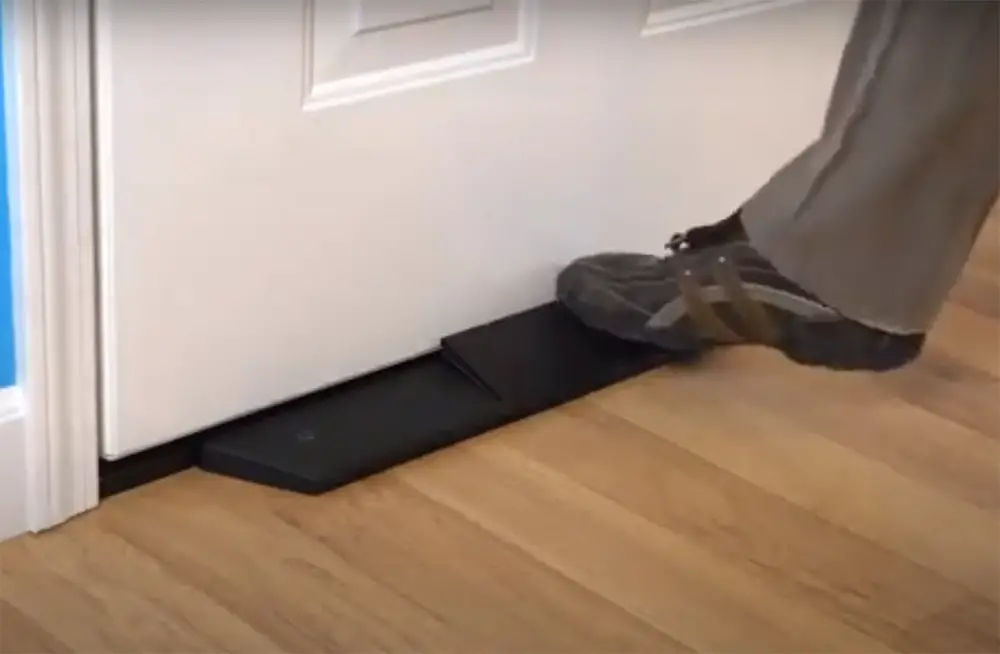 During the show, their pitch was acknowledged as one of the "Greatest Pitch Fails" and earned the title of the funniest pitch of all time, as remarked by Mark Cuban. Overall, HavenLock continues to thrive and maintain a loyal customer base.
As of 2022, Haven Lock remains an active business. Following its appearance on the show, the company experienced a notable boost in sales nationwide, as its impressive product left a lasting impression on numerous individuals.
Haven Lock took significant strides in enhancing the quality of their offerings while also implementing slight price reductions. Additionally, they successfully established a partnership with Terminix, a renowned pest control company, to provide their locks to Terminix customers.
Initially committed to supplying their products to eleven locations, Haven Lock's reach has now expanded nationwide. This expansion has contributed to the company's continued profitability, with annual sales reaching approximately $4 million.
The Net Worth Of Haven Lock
Despite their lack of success on Shark Tank, Bertelli and Banks have managed to keep their HavenLock business thriving in 2023. Just before their episode aired, they received a significant boost with a partnership agreement with Terminix. This collaboration allowed HavenLock systems to be offered to all Terminix customers in at least 11 cities, and they are actively working towards expanding this offer nationwide.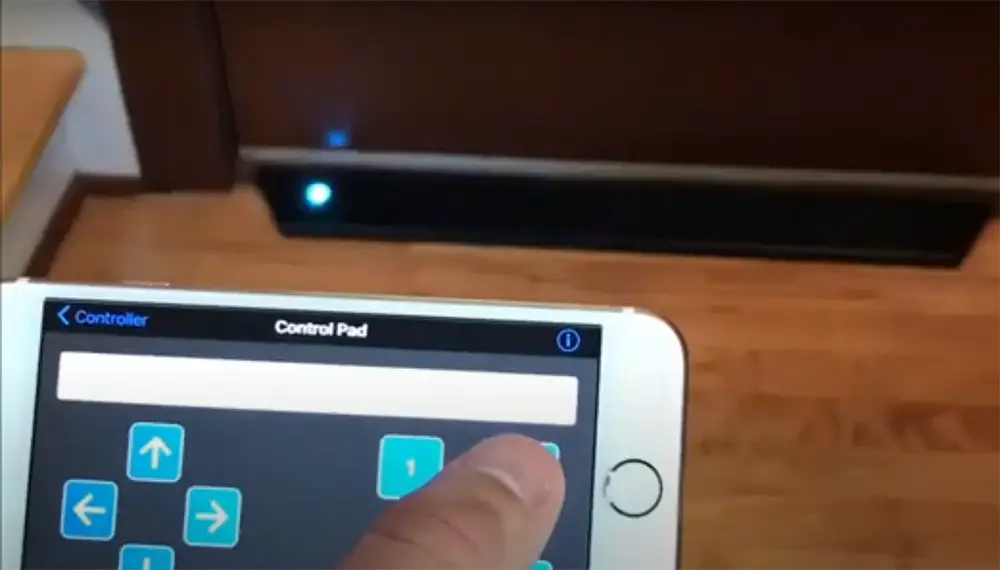 Interestingly, their pitch was humorously recognized as one of the "Greatest Pitch Fails" by Mark Cuban himself. Nevertheless, the business remains resilient and continues to serve a growing base of satisfied customers.
Alternatives To Haven Lock:
Smart Locks: One popular alternative to Haven Lock is a smart lock system. These locks offer convenience and enhanced security features. With a smart lock, you can control and monitor your door remotely using a smartphone app. They often come with features like keyless entry, activity logs, and the ability to grant temporary access to guests. Brands like August, Schlage, and Yale offer a range of smart lock options to choose from;
Deadbolt Locks: Traditional deadbolt locks are still a reliable choice for securing your home. Look for high-quality deadbolts that are resistant to picking and drilling. Double-cylinder deadbolts provide added security as they require a key to lock and unlock from both sides. Additionally, consider getting a deadbolt with reinforced strike plates for extra strength;
Door Reinforcement: Another alternative to Haven Lock is reinforcing your door itself. This can involve adding security plates, bars, or braces to strengthen the door frame, hinges, and jamb. Door reinforcement products like door jammers or security bars can provide an additional layer of protection against forced entry;
Security Systems: Integrating a comprehensive home security system can greatly enhance your home's overall security. These systems often include door and window sensors, motion detectors, and surveillance cameras. Additionally, they can be integrated with smart locks to provide a complete security solution. Brands like ADT, Ring, and SimpliSafe offer a wide range of security systems to choose from;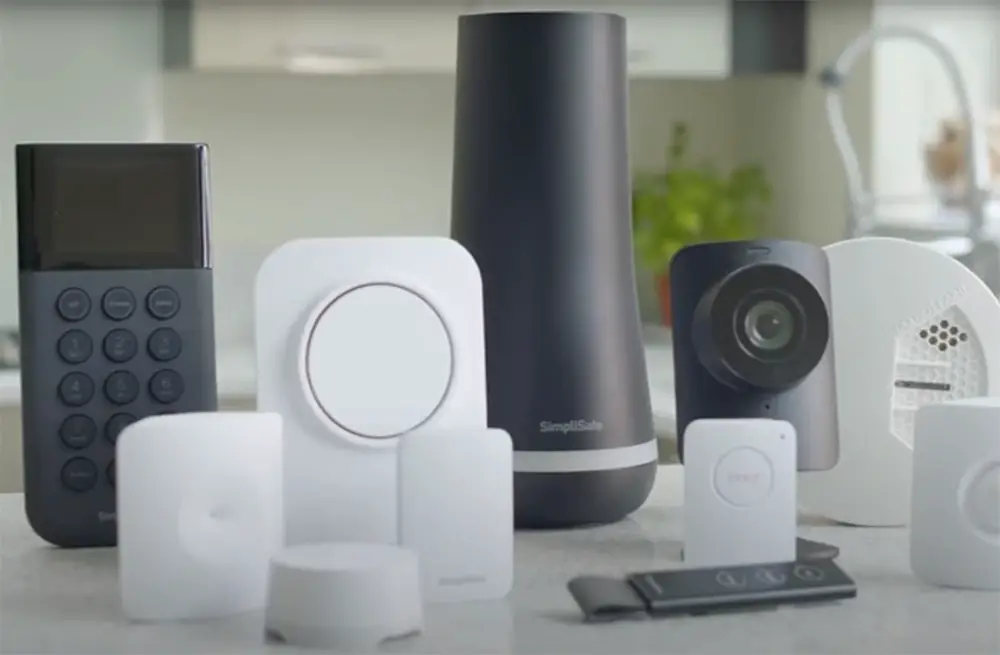 FAQ:
Where Is Haven Lock located?
Haven Lock is located in Franklin, Tennessee, as it was founded there in 2014 by Alex Bertelli and Clay Banks [10].
Are the Haven Lock and Haven Lockdown the same things?
Yes, the Haven Lock and Haven Lockdown refer to the same product. The lock has been rebranded as Haven Lockdown.
How do they reset their safe Haven Lock?
To reset the Haven Lock, you can refer to the manufacturer's instructions or contact their customer support for detailed guidance on the reset process.
How does the Haven door lock work?
The Haven door lock is a floor-mounted locking mechanism that uses a wedge to secure the door from the base. When engaged, the lock creates a strong barrier that reinforces the door's resistance to forced entry.
How do they charge their Haven lock?
The Haven lock is battery-powered and can be charged by connecting it to a power source using the provided charging cable. Simply plug the cable into the lock and connect it to a compatible power outlet.
Will Haven work on their door that opens outwards?
Yes, Haven lock is designed to work on both inward and outward swinging doors. It comes with a bracket kit that accommodates various door configurations.
Will Haven work on their double doors?
Yes, Haven lock can be used on double doors. Multiple Haven locks can be installed on each door to provide enhanced security for double door setups [11].
Will Haven door lock fit their door?
What if the Haven door has a gap greater than 1.5 inches?
If the gap between the floor and the door exceeds 1.5 inches, additional accessories such as risers or shims may be required to properly install the Haven lock. These accessories can be obtained from the manufacturer or authorized dealers.
What type of door do they need to maximize Haven lock features?
The Haven lock is suitable for a variety of door types, including solid wood, metal, and fiberglass doors. It is recommended to have a sturdy and properly installed door to maximize the effectiveness of the Haven lock.
What is Haven Lock Connect?
Haven Lock Connect is a feature or a product that allows the Haven lock to connect to a mobile app or smart home system, providing remote control and monitoring capabilities.
What will Haven Lock Connect integrate with?
Haven Lock Connect can integrate with various smart home systems, such as Apple HomeKit, Google Home, or Amazon Alexa, enabling seamless integration with other connected devices and smart home automation.
What mobile devices will be compatible with Haven Lock Connect?
Haven Lock Connect is designed to be compatible with popular mobile devices such as iPhones and Android smartphones. Compatibility may vary, so it's recommended to check the manufacturer's specifications or app store listings for detailed device compatibility information.
Is Haven lock resistant to water?
How powerful is Haven lock mechanism?
The Haven lock mechanism is designed to provide a strong and secure barrier against forced entry. Its effectiveness depends on factors such as proper installation, door construction, and the overall security of the surrounding structure.
What Is Haven Lock made out of?
Haven Lock is primarily made out of high-strength materials such as steel and other durable components. The exact composition may vary depending on the specific model and version of the lock.
How do I install the Haven Lock?
Installation instructions for the Haven Lock are typically provided with the product. It is recommended to follow the manufacturer's instructions carefully or consult a certified technician, trained dealer, or approved school maintenance technician for professional installation.
Can the Haven Lockdown be moved?
Yes, the Haven Lockdown can be uninstalled from one door and moved to another. However, ensure that the lock is fully charged and follow the proper pairing or repair process with any associated accessories.
Is the Haven Lockdown mounted inside, regardless of whether the door swings out or in?
Yes, the Haven Lockdown is always installed on the interior side of the room being protected. It comes with a bracket kit suitable for both inward and outward swinging doors, making it a versatile option.
How close to the door does the egress button need to be placed for it to operate?
The egress button should be placed 36-48 inches above the floor, at approximately doorknob height, near the opening side of the door. This positioning allows occupants to easily access and press the button during an egress situation.
How close to the motion detector do you have to be for it to activate the Haven Lock?
The motion detector of the Haven Lock is designed to focus on the door lever and detect a user's hand. It should be placed 3-5 inches above the lever, with the sensor lens pointing down, to ensure proper activation[12].
How do I know what the power levels are of the Haven lock?
The power levels of the Haven lock can be monitored through the associated mobile app. The app typically includes a battery meter or power status indicator for each lock, allowing users to check the remaining power.
What is the range of the Haven lock?
The range of the Haven lock depends on the layout of the building and potential obstructions such as walls. Generally, the range can span from 20 to 60 feet, but actual performance may vary.
How many Haven locks can I have in their mobile app?
The Haven lock app typically allows users to connect and control multiple locks simultaneously. The exact number of locks that can be added to the app may vary depending on the specific app version and mobile device compatibility.
How long will the Haven Lockdown last?
The Haven Lockdown has been tested to last longer than 27 years of active daily use, ensuring long-lasting durability and performance.
How long does the Haven Lockdown battery last?
The battery of the Haven Lockdown is designed to last up to 1000 charging cycles over its lifespan. The actual battery life will depend on usage patterns and charging habits.
How do I know when the Haven Lockdown battery is low?
The Haven Lockdown's power status is typically visible in the associated mobile app, allowing users to monitor the remaining battery power. Additionally, the lock emits an audible tone when the battery level reaches 10% to provide a low battery alert.
What happens if the Lockdown battery dies?
If the Haven Lockdown battery dies, you can recharge it by plugging the lock into a wall outlet using the provided USB wall plug. Alternatively, you can use an approved charging cable and connect it to a UL approved battery charging pack.
How long does it take to charge the Haven Lockdown?
Charging the Haven Lockdown typically takes approximately 8 hours to achieve a full charge. However, charging times may vary depending on the specific lock model and charging conditions.
Can you keep Haven Lockdown plugged in all the time?
Yes, you can keep the Haven Lockdown plugged in continuously without any issues.
Useful Video: Funniest Shark Tank Pitch | Door Lock Demonstration Haven
References:
https://allsharktankproducts.com/shark-tank-products-home/haven-door-lock/
https://seoaves.com/haven-lock-shark-tank-update/
https://havenlock.com/faq/
https://gazettereview.com/havenlock-shark-tank-update/
https://allsharktankproducts.com/shark-tank-products-home/haven-door-lock/
https://biznewske.com/haven-lock-net-worth/
https://bizzbucket.co/haven-shark-tank-update/?expand_article=1
https://www.looper.com/1298125/whatever-happened-havenlock-shark-tank/
https://www.msn.com/en-us/news/technology/whatever-happened-to-havenlock-after-shark-tank/ar-AA1bMpzm
https://www.therealitytv.com/update-on-haven-lock/
https://www.sharktankblog.com/business/haven/
https://sharktanktales.com/haven-lock-shark-tank-update/