The show originally aired on the Sony Channel on June 17, 2016, and it is based on the Japanese Dragons' Den format from 2001.
The show has been especially popular among social media users in recent years [1].
Shark Tank Mexico has been a rating success for the Sony Channel, averaging over one million viewers per episode. The show has also been praised for its positive portrayal of entrepreneurship in Mexico. In 2017, it won an International Emmy Award for Best Non-Scripted Entertainment Program.
Below we will take a closer look at each member of the Shark Tank Mexico cast.
Shark Tank Mexico Overview
How To Register Your Business In Shark Tank Mexico?
The program makes it possible for entrepreneurs to present their business ideas to a panel of investors, who then decide whether or not to invest in the company.
To register your business for Shark Tank Mexico, you must first create a profile on the show's website. Once your profile is created, you will be able to submit your business idea to the panel of investors. If your idea is selected, you will be contacted by the show's producers and asked to participate in an interview.
If you are chosen to appear on Shark Tank Mexico, you will need to be prepared to present your business idea in front of a panel of investors. During your presentation, you will need to convince the investors that your business is worth investing in.
If you are able to convince the investors to invest in your business, you will then be asked to sign a contract with the show. This contract will outline the terms of the investment and how much equity in your company the investors will receive.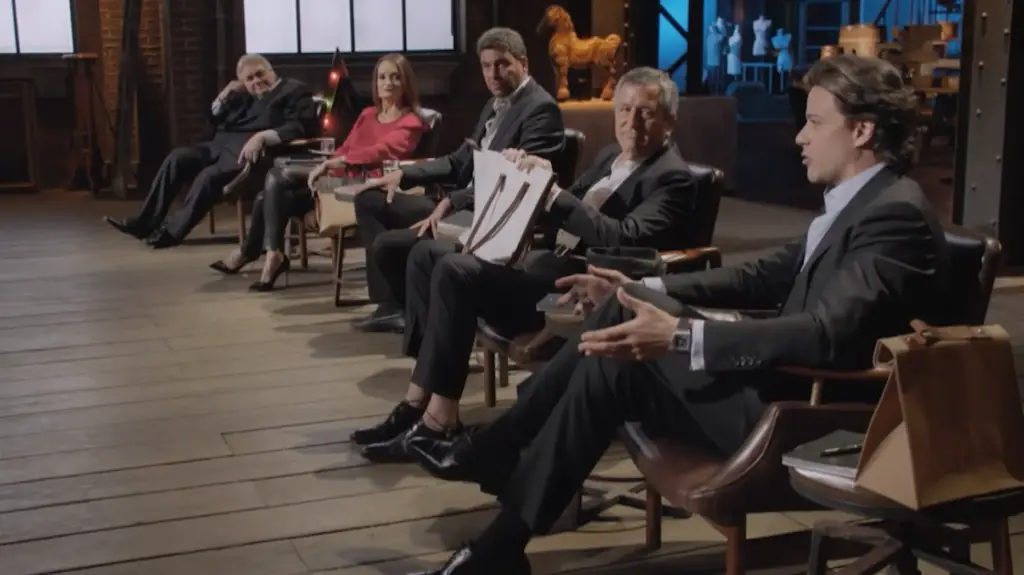 Some Success Stories Of Shark Tank Mexico
Shark Tank Mexico has helped many entrepreneurs achieve their dreams of starting a successful business. Some of the show's success stories include [2]:
Julio Rocha created the online platform "Konfio" which helps small businesses obtain loans. Konfio was able to obtain an investment of $200,000 from the sharks on Shark Tank Mexico;
Daniel Moncada, created the fashion brand "Buho", which specializes in creating clothing for children. Búho was able to obtain an investment of $150,000 from the sharks on Shark Tank Mexico;
Mariana Jiménez created the company "Tortuguitas", which makes healthy snacks for children. Tortuguitas was able to obtain an investment of $200,000 from the sharks on Shark Tank Mexico;
Shark Tank Mexico provides a unique opportunity for entrepreneurs to present their businesses in front of a panel of potential investors. The show has helped many entrepreneurs achieve their dream of starting a successful business. If you have a great business idea, be sure to apply and who knows, you could be the next big success story!
About The Cast Of Shark Tank Mexico
Jorge Vergara
Unfortunately, Jorge Vergara is no longer with us, as he died of a heart attack in November 2019, according to the LA Times. This shark was a well-known Mexican businessman who had also worked in the film business.
Vergara began his business career by selling tacos, and he subsequently expanded into real estate. His route crossed with John Peterson, who introduced him to Herbalife, where he became an affiliate.
Vergara assisted Herbalife in obtaining approval to distribute in Mexico. The procedure changed as time went on, culminating in Vergara owning Omnitrition, which eventually evolved into 19 separate businesses with a worldwide presence and selling dietary supplements [3].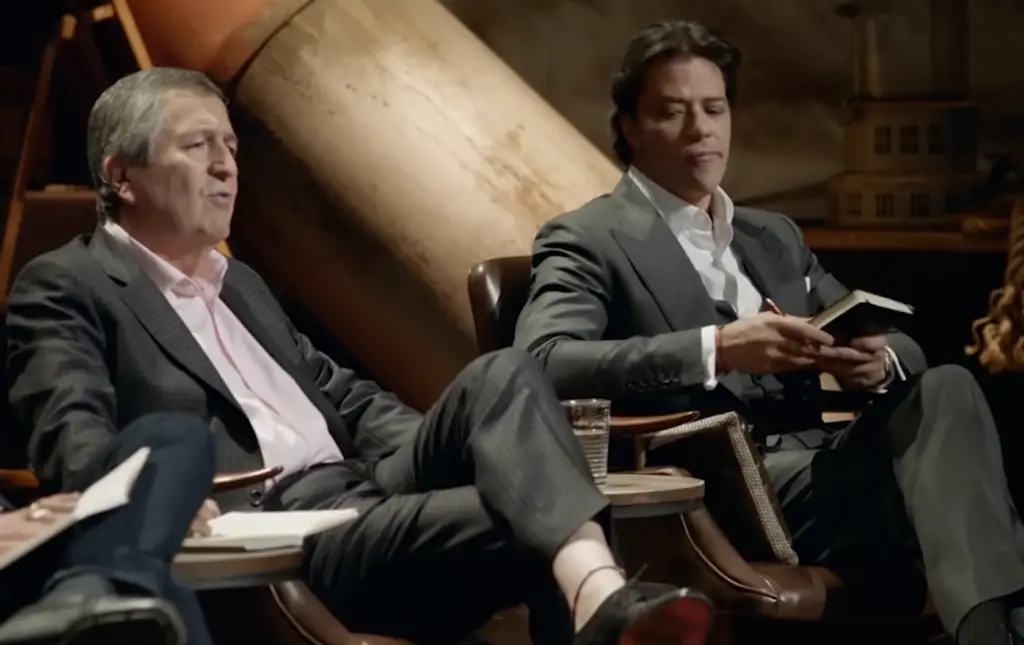 Arturo Elías Ayub
This was followed by a Business Management course. His experience and knowledge are invaluable when wanting to help others manage their new companies. Having the right contacts definitely doesn't hurt either! He also has three children at home.
Arturo may usually be mentioned alongside his billionaire father-in-law, Carlos Slim, but don't let that deceive you; he knows how to make his own money.
It's blatantly obvious that he can focus on more than one project simultaneously since he wears many hats:
CEO at the TELMEX Foundation;
Director of UNO Noticias;
OraTV chair;
Director at Grupo Carso;
Chairman at TELMEX Institute for Sports;
TELMEX Foundation is a major player in the Mexican fixed-line phone sector. The company offers both goods and services in the communications industry.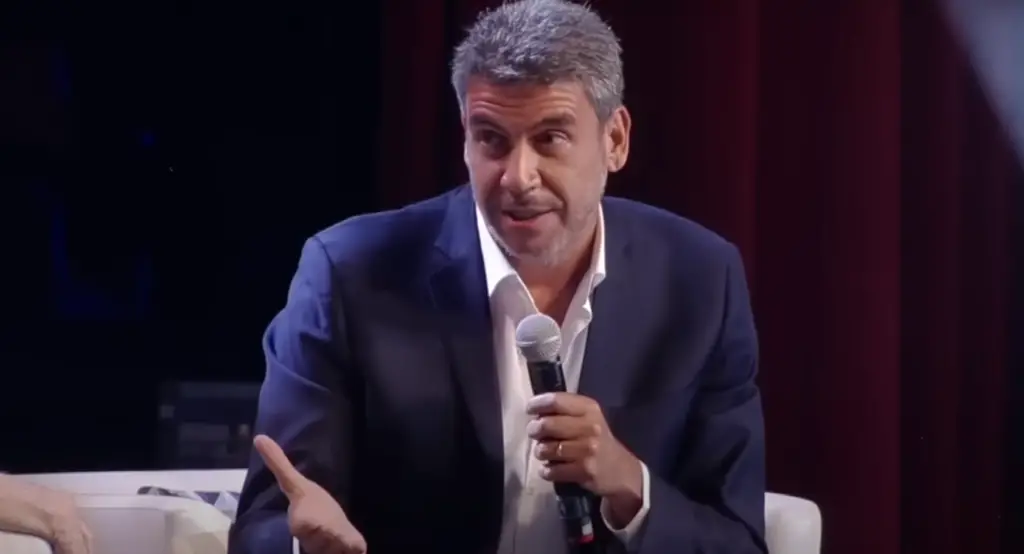 Ana Victoria Garcia Alvarez
This woman is only in her early thirties, and she has already made a splash in the corporate world. Her LinkedIn profile also mentions her love of traveling and eating, as well as her confidence that women are strong in the business realm.
Ana has a background in marketing and an MBA, so she was well-versed in the industry. She learned about marketing by studying it and then completed her MBA. Anahuac University is where she received her education. Even while she was still studying, Ana worked for publications to gain experience.
After starting her professional career at Endeavor Mexico, Victoria147 quickly moved up the ranks to Regional Director. In 2012, she took a leap of faith and established her own brand that helps other women reach their potential through training and empowerment programs. Her businesses have seen great success thanks to her hard work in consolidating companies and accelerating growth.
Carlos Bremer
Carlos Bremer is a Mexican movie producer and entrepreneur who is married to Adrian Ibarra de Bremer. He is both a business and an entrepreneurial figure in the film industry, combining both talents.
Carlos Bremer is recognized for being an entrepreneur and a corporate leader, serving as CEO of Value SA de CV Casa de Bolsa or Chairman of Value Grupo Financiero SA de CV. Besides this, Carlos occasionally produces movies – some of which, like The Perfect Game, have been extremely successful.
Rodrigo Herrera Aspra
Rodrigo Herrera Aspra made his money through engineering and administration. He earned his degree from Anahuac University and followed up with a Master's in Advanced Management. This helped him to earn close to $70 million.
Rodrigo's desire to help businesses grow is evident in his work with Grupo Financiero Multiva. As an independent director, Rodrigo assists companies with banking and information services so they receive the highest return possible on their investments.
Rodrigo established a successful firm called Genomma Lab in 1996. It began operations in 1996 and was listed on the Mexican Stock Exchange 12 years later, in 2008. Rodrigo is still Chairman of the Board of his company, which specializes in personal care and health products.
The Shark Tank Mexico Cast
In 2021, four new entrepreneurs will join the Shark Tank Mexico tank, each with a different set of skills and knowledge acquired from running successful traditional businesses, e-commerce platforms, and tourism companies.
They are Braulio Arsagua, Deborah Dana Beyda, Alejandra Rios Spinola, and Marisa Lazo.
These four entrepreneurs sit on the panel to discuss great negotiations with Arturo Elías Ayub and Rodrigo Herrera Aspra, who has been in the tank since the show's inception, as well as Marcus Dantus, who arrived in 2018, and Mauricio Hoyos, a Shark Tank Colombia shark who will return to swim in Mexican seas [4].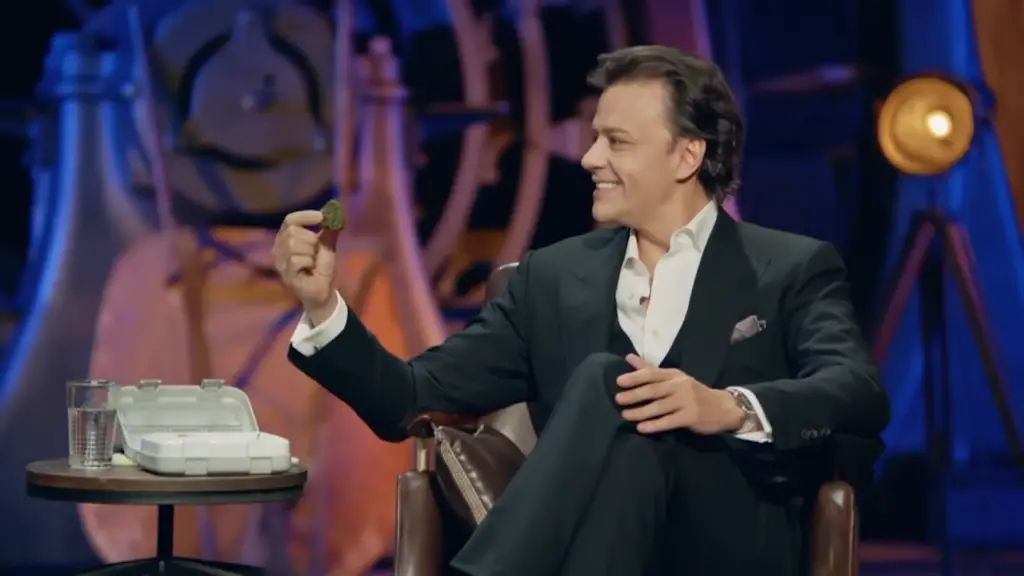 To feature the difficult cases and their new investors on the Sony Channel screen, the show's account posted the first pitch of the opening episode for its new season.
FAQ
How to watch and stream Shark Tank Mexico?
On the streaming service Blim, Shark Tank Mexico is accessible to watch. On Amazon Prime Video, you may buy episodes or seasons of Shark Tank Mexico.
On Mondays at 20:00 CST on the Blim streaming platform, Shark Tank Mexico is shown. Two seasons of Shark Tank Mexico are now available to stream. Season three is anticipated to premiere in early 2019.
What product did all 5 Sharks invest in?
The product that all five Sharks invested in was a new type of tequila called Riazul. The company that makes Riazul is based in Mexico and the tequila is made from blue agave plants that are grown in the highlands of Jalisco, Mexico.
Riazul was created by brothers Carlos and Fernando Aceves. The brothers came up with the idea for Riazul while they were working at their family's tequila distillery. They noticed that there was a lot of waste generated during the production process, so they decided to create a new type of tequila that would be more sustainable.
How much do "sharks" get paid on Shark Tank?
The Sharks get paid a salary of $50,000 per episode. In addition, they receive a percentage of any deals that they make on the show.
Which "Shark" made the most money from Shark Tank?
Cuban has an estimated net worth of $4.6 billion and is ranked number 247 on the 2021 Forbes 400 list of the 400 wealthiest Americans each year, making him the richest among all those who have appeared on Shark Tank [5].
Are all Shark Tank Deals successful?
Of the nearly 500 deals that have been made on Shark Tank, only about 30 percent are still in business today. However, it's important to remember that many of these businesses were started by entrepreneurs who had very little business experience. So even a success rate of 30 percent is actually pretty good.
So if a company they've invested in is sold for $20 million, the Sharks would stand to make a profit of $400,000 to $500,000 each.
Are there any Shark Tank failures?
Yes, there have been a few notable failures on Shark Tank. One of the most famous is the company Toygaroo, which was featured in season 3. The company received an investment from Mark Cuban. However, the company went bankrupt just two years later.
Other failures include the companies Ava the Elephant, ReadeREST, and Simple Sugars. These companies all received investments from the Sharks but ultimately were not successful.
What percentage of Shark Tank deals are successful?
As mentioned above, about 30% of the deals made on Shark Tank are still in business today. This means that 70% of the deals have failed. However, it's important to remember that many of these businesses were started by entrepreneurs who had very little business experience. So even a success rate of 30 percent is actually pretty good [6].
How long is the waiting list for Shark Tank?
The waiting list for Shark Tank is currently about 2 years. This means that if you apply today, you likely won't hear back until 2022.
This is because the show receives tens of thousands of applications each year and can only feature a few hundred companies. Therefore, they have to be very selective about who they choose to appear on the show.
Can I go on Shark Tank with just an idea?
If you're interested in entrepreneurs and their business journey, then Shark Tank is the perfect show for you. The beauty of this program is that it doesn't discriminate against start-ups or current businesses – if it sees profit potential, anyone has a chance of being financially backed by the sharks [7].
What products have all 5 sharks invested in the United States?
The sharks have invested in a wide range of products, from food and beverage to health and fitness to fashion and beauty.
However, a few items have caught the eye of all five sharks:
A natural deodorant made with baking soda, coconut oil, and essential oils;
A line of luxury handbags made from sustainable materials;
A subscription service that delivers healthy meals to your door;
A Bluetooth tracker that helps you find lost or misplaced items;
An app that allows you to book last-minute hotel rooms at a discounted rate;
How do you get picked to be on Shark Tank?
There is no one-size-fits-all answer to this question, as each case is unique.
However, a few things will increase your chances of being selected:
Applying early – the sooner you apply, the better your chances are of being considered;
Having a well-developed business plan – shows that you're serious about your venture and have thought through all aspects of it;
Having a great product or service – self-explanatory;
Being able to articulate your business goals clearly – the sharks need to know what you want to achieve in order for them to make an informed decision.
If you think you have what it takes to impress the sharks, then don't hesitate to apply! You never know, you might just end up making a deal.
Where is Shark Tank filmed in 2022?
For Season 12, the players were transferred to The Venetian in Las Vegas, but they've returned to their usual venue for Season 14 [8].
Useful Video: ¡Lo que no sabías de los protagonistas de Shark Tank México!
References
https://es.wikipedia.org/wiki/Shark_Tank_M%C3%A9xico
https://www.thehour.com/business/article/How-to-participate-in-Shark-Tank-Mexico-step-by-16667564.php
https://insidergrowth.com/shark-tank-mexico-net-worth/
https://www.mysanantonio.com/business/article/Watch-the-first-pitch-of-the-new-season-of-Shark-16315309.php
https://www.looper.com/987934/which-sharks-from-shark-tank-are-the-richest/
https://www.failory.com/blog/shark-tank-failures
https://abc.com/shows/shark-tank/apply
https://meaww.com/where-is-shark-tank-filmed-abc-making-tv-history-with-a-live-season-premiere