Chris Gronkowski, the inventor of the Ice Shaker, walked into the tank in 2017 to pitch his product. The sharks had no idea who his other four notorious brothers were.
Chris Gronkowski, who comes from a family of five sons – four of which have played in the NFL including himself, and one who played for MLB – is now diving into the business world. If his family is any indication of success, he's sure to excel in this new venture. The Gronkowski brothers are well-renowned for their athletic prowess, but did you know that they've also started several businesses?
These include Gronk Nation, Gronk Fitness Products, and the Ice Shaker [1].
In Season 9 of Shark Tank, a product called Ice Shaker was featured. The product is a shaker cup that is designed to mix protein shakes and other drinks without the use of a blender. After appearing on Shark Tank, the company saw a huge increase in sales. In this blog post, we will take a closer look at what happened after Ice Shaker appeared on Shark Tank.
What Is an Ice Shaker?
When filled with ice, the 26oz tumbler keeps beverages cold for 30 hours, while the 36 oz tumbler maintains drinkability for up to 40 hours.
The fill lines on the tumblers make it easy to measure out amounts, and there's a screw-in agitator, leak-proof cover, and convenient handle [2].
Ice Shaker can be also great for work, travel, the pool, beach-wandering, tailgating, hiking, camping, hunting, yoga, sporting activities, and parties. The container is not only ideal for protein shake mixes but also for water, milk, beer, and mixed drinks.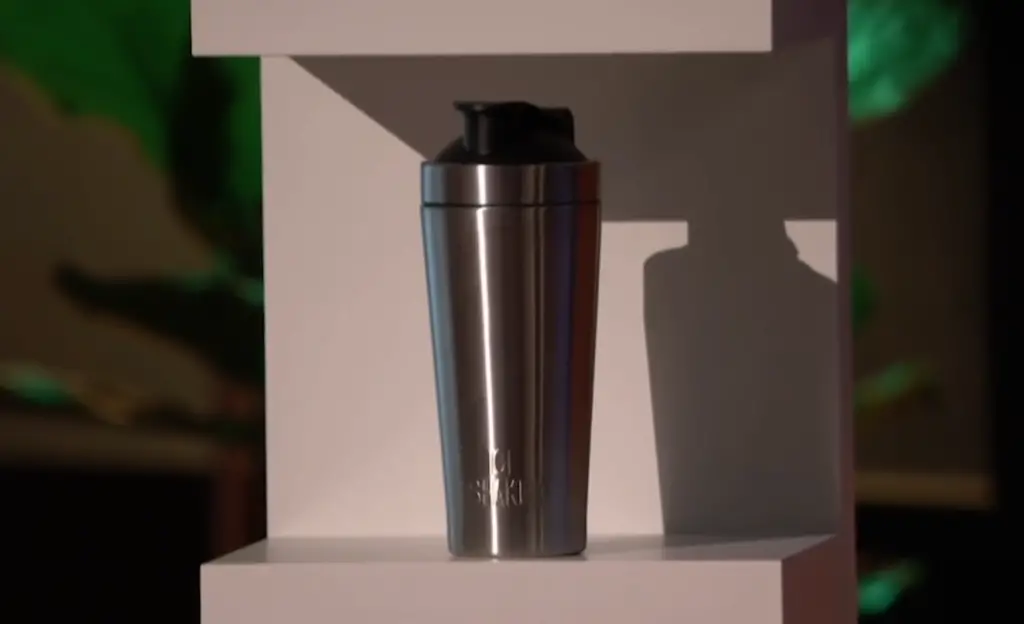 Who Is The Founder Of Ice Shaker?
Chris Gronkowski and his four brothers, Rob, Dann, Glenn, and Gordie, want to meet up with a Shark for funding in IceShaker, Chris' double wall vacuum insulated bottle. Chris played college football just like his famous brother. He wanted to pursue a career as an entrepreneur in the NFL since his career was cut short owing to injury [3].
Chris works out and consumes a lot of protein drinks. The IceShaker keeps beverages cold for several hours and does not spill when vigorously shaken. It's also great for water, coffee, or any other drink. It's constructed of odor-free, double-walled stainless steel that is free of BPA.
At all times, the BPA-free top stays in place securely. Fill lines are included inside so you may prepare shakes or other beverages as needed.
Ice Shaker Before Shark Tank
When Chris Gronkowski's time playing professional football for the Dallas Cowboys, Indianapolis Colts, and Denver Broncos drew to a close, he turned his business skills towards finding Ice Shaker.
Chris wanted to find something that he could use all day without having to swap tumblers and shakers. However, when Chris dug deeper, he found that there was nothing comparable on the market; no one cup able to perform the functions of two. That's when Chris decided it was time to give up looking and start creating with the help of his four brothers Gordie, Rob, Dan, and Glenn.
Once he was pleased with the design prototype, Chris started producing and selling Ice Shaker. They had already sold $80,000 worth of cups in the previous 6 months. The product was also available for purchase on Amazon and a few select retail shops.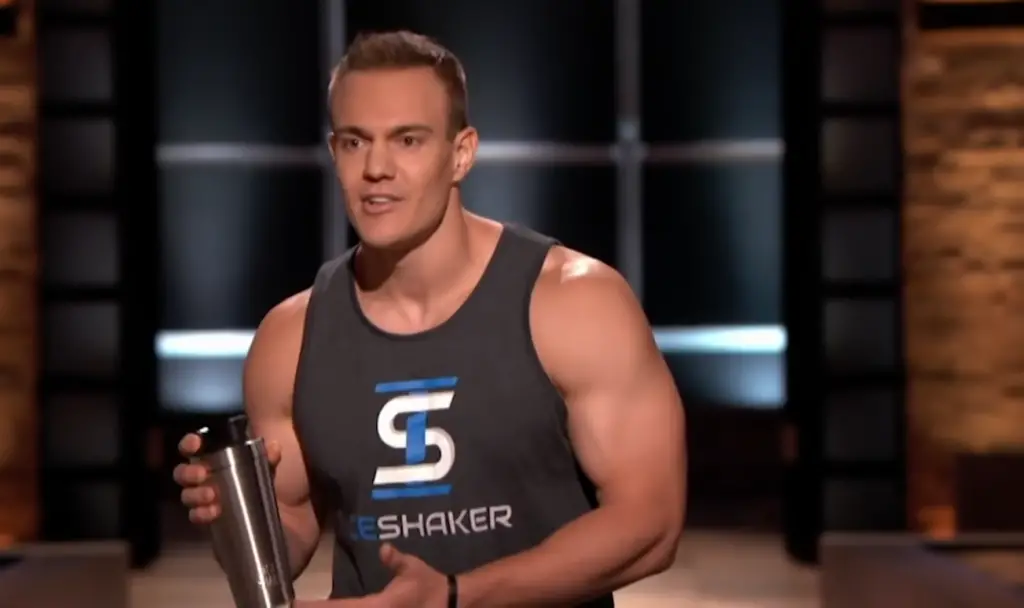 Ice Shaker On Shark Tank: The Pitch
Chris, from Dallas, Texas, got a nod of approval and an enthusiastic "Yeah!" from Mark Cuban. Chris continued with his self-introduction and stated that he was representing Ice Shaker. He requested $100,000 in exchange for a 10% ownership stake in his company before starting his presentation by pointing toward his muscles asking the Sharks to judge for themselves how much time he spend working out – emphasizing that being the shortest of five sons meant he had to become the strongest.
Shaker bottles, according to him, were something that anyone who worked out at the gym was familiar with. Chris himself had several shaker bottles in his cupboards. He found fault with all of the shaker bottles on the market, which he said looked identical – cheap, plastic, and uninspiring. He'd had issues with them leaking or shattering before.
The smell that builds up in plastic shaker bottles after a few months of use is their worst quality, according to Chris. He says his product, the Ice Shaker, is a much better alternative because it's made of stainless steel, double-walled, and vacuum sealed. According to Chris, this allows the Ice Shaker to keep ice frozen for over 32 hours [4].
Chris argued that the insulated bottle would not sweat because it was kitchen-grade stainless steel. Even after many uses, it wouldn't hold onto the protein shake scents. Chris said he'd bring some friends along to help him demonstrate the gadget. He called up his brothers and announced that the Sharks could recognize them. Out came four rather big men, all of whom were wearing Ice Shaker bottle T-shirts and shouting as they sprinted onto the stage. The Sharks burst out laughing in recognition.
Chris introduced his four brothers, calling them Gordy, Dan, Rob, and Glenn Gronkowski. They referred to themselves as the Gronks. The Sharks burst out in laughter once again. Chris went on to describe how he and his brothers worked out after which they like to stay hydrated by playing the game flip cup. He added that the game flip cup was how the Gronks got it done.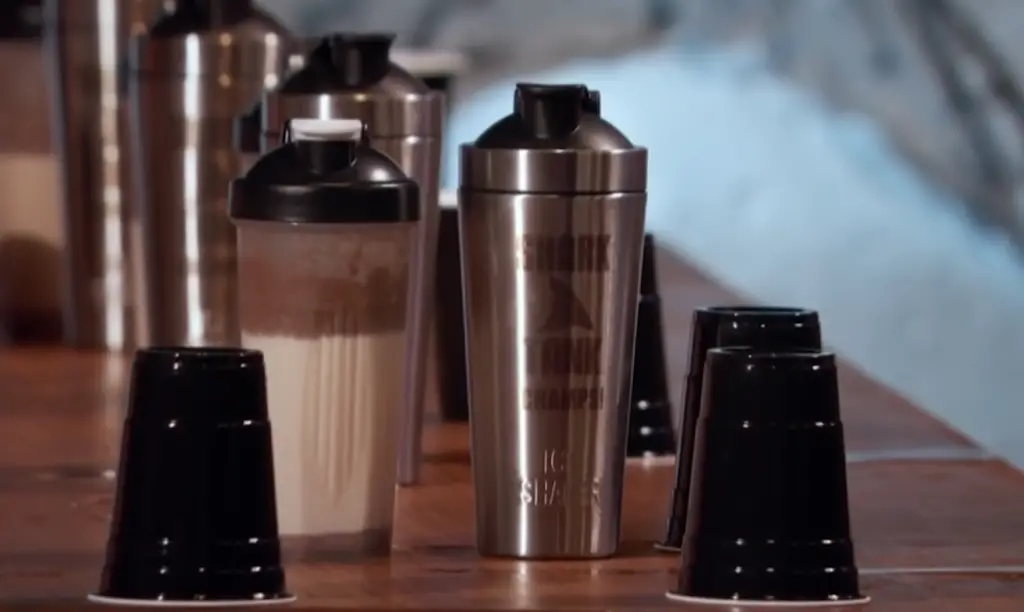 The championship cup was placed on the stage for them to play the Shark Tank Ice Shaker. Chris explained the rules and said that whoever drinks all of their water first and then flips over their cup, wins. The losing team would have to drink a warm shakeout from one of those chief plastic sweaty cups over there as punishment. He invited all of the Sharks onto the stage so they could face off against Gronk's team.
All of the Sharks stood on stage to greet the Gronkowski brothers, with Barbara being the only one who voice her doubts about their involvement. The game started with Alex Rodriguez – a guest Shark from major league baseball – and Chris. The game is finished, and the next group of players steps up to the plate. As the game continued, there was more and more pandemonium as the Gronkowski brothers kept winning. Chris said that they knew the Sharks liked to win, so they gave them consolation prizes even though they had won. Every "shark" received an Ice Shaker bottle as a consolation prize.
Kevin O'Leary wasted no time in getting to the valuation. He asked Chris to elaborate on the million-dollar thermos bottle. But before Chris could get a word out, Mark interrupted and gave the audience some background info on the Gronkowski family. He explained that they were all Super Bowl champs with multiple rings apiece for both baseball and football. Barbara told them that their parents must be bursting with pride; she said they were at least worth feeding all those years.
After the holidays, it was time to return to business. Kevin informed Chris that there are already hundreds of mixer bottles on the market. Chris explained that there is currently nothing on the market with a traditional pop top and insulated stainless steel. He did say, however, that other bottles were available that were also made of stainless steel and had no vacuum seal but weren't double-walled. Because there was no insulation, your hand would become frozen after putting in a cold drink.
When Chris started talking about the business side of things, Mark asked when Chris began. He wanted to know whether they were beginning to sell them. Chris revealed that they had been in operation for approximately six months and had sold $80,000 worth of goods.
Mark mentioned that it wasn't bad and that only $35,000 out of the total had been sold during the month.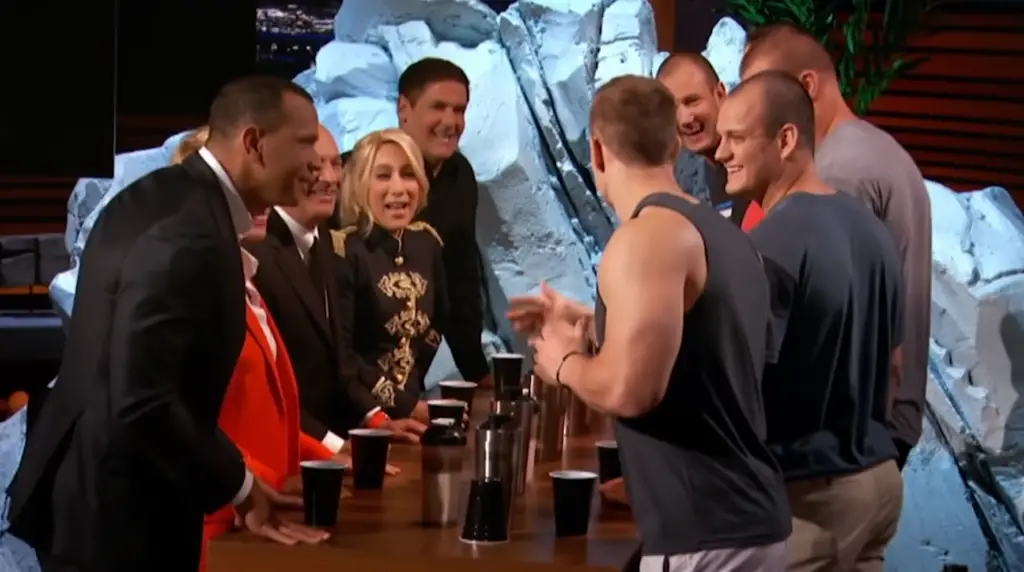 Mark questioned Chris about the bottles. He wanted to know where the containers were being sold. Chris informed him that they sell the insulated bottles in a variety of outlets, including Amazon and retail shops, as well as their website for $25 per bottle. Barbara inquired about the retail price of the bottle and was told it was $25 by Chris. He added that producing them costs roughly five dollars per item.
Chris told the Sharks that because their margins were so high, he was fully behind the product. Alexander Rodriguez, better known as A-Rod, inquired of Chris what Ice Shaker's competitive advantage was. Chris declared that he was the first market to offer the product. It had fantastic ratings online and didn't require much thought into marketing.
Barbara was perplexed by Chris's refusal to use his famous name on the product. Chris explained that he wanted people to desire the Ice Shaker for its own sake, not because one of his famous brothers had posted it on Instagram. Lori inquired as to why they didn't just call it the Gronk-Shaker. The brothers looked at each other uncertainly.
Mark said that he understood where Chris was coming from, but at the same time, he wanted to eliminate any competitive advantage he could get. Kevin asked what Chris planned to do with the money since he didn't need it. Kevin mentioned that he wanted the Sharks' help. Kevin said he was a big Gronk fan and appreciated the product, so he'd accept the position. He just wanted to make money by doing the deal, but Chris had stipulated that no one would have their name on it without his permission. In exchange for $100,000, he offered 20% equity in the firm).
Alex Rodriguez was the next to speak. He said that he owned gyms in more than 20 countries and understood what athletes want. Chris, he felt, would be a valuable addition to the Yankees clubhouse– somebody you'd want on your team during a difficult moment. Hughes had potential, so Alex asked Mark if he wanted to invest together. Barbara offered her funding as well, but Alex and Mark continued talking over each other without hearing her out.
Chris, on the other hand, believed that 10% equity was insufficient for both of them. According to Chris, Mark had to consider how much value each of them could contribute to the firm. In exchange for 20% equity, Mark offered them $150,000.
Mark said that they could focus on influencers and athletes, which would put them in the locker room of the Mavericks. Lori looked like she was about to make an offer herself, but Mark quickly interrupted her before she could say anything. He stated firmly that if Chris wanted to do business with them, he needed to decide then and there – they didn't want to wait around any longer.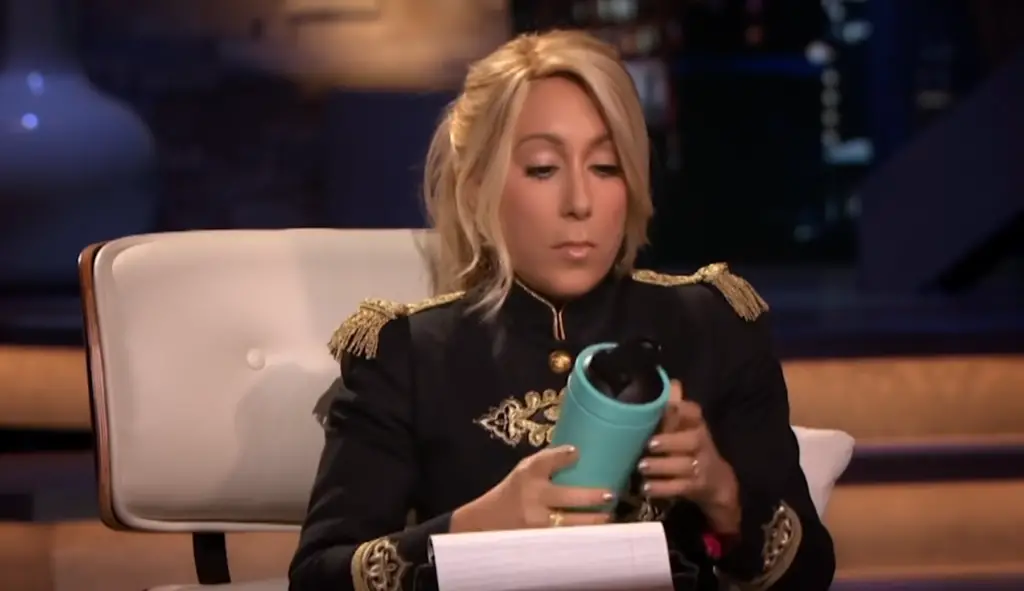 Mark said that Chris must give him a response immediately. The program went to a commercial break, raising the level of suspense. Lori objected, stating that Mark and Alex were afraid of the ladies getting in on it. Barbara said she would be willing to pay them $1 million for 10% just to work with them. She said all she wanted was to hang out with them.
Barbra stated that Chris should take Lori's input seriously and change the company name, preferably in big capital letters along the cup. She then said she would offer $100,000 for a 10% stake in the business; claiming to be smarter than anyone else when it comes to marketing – given her success with Shark Tank investments.
Lori noted that she hadn't had time to show her an offer yet. She asked if she could display her references and took out a sheet of paper with all the businesses she had invested in–each worth a million dollars. Mark Cuban said he is taking multiple companies public and they're now each worth billions of dollars. Lori offered $100,000 for a 15% stake in the company. All of the Sharks were interested, which was very unusual. Chris said that he appreciated all the offers and asked Lori if she would be willing to join forces with Mark and Alex.
Kevin said that Lori just got thrown under the bus. Mark stated that he would not do it. When Alex spoke, Lori did not hear what he had to say. She inquired whether Lou's Mark would accept her son Alex. Alex replied that he'd already given his word and went back out of the transaction without further ado.
Kevin explained that Lori was merely collateral damage in a big move, and Chris wondered if they might get $150,000 for 15% equity in exchange for their offer of $100,000. Mark and Alex agreed to the deal.
Ice Shaker Now In 2022
They also sell jugs, tumblers, and flex bottles, in addition to the regular shaker. Chris considered customer suggestions while developing his product to make it the finest it could be.
Since their episode aired, sales have increased fivefold. Ice Shaker is available at over 3,500 GNC stores, all Lifetime Fitness locations, and The Vitamin Shoppe. You can also purchase Ice Shaker directly from their website [5].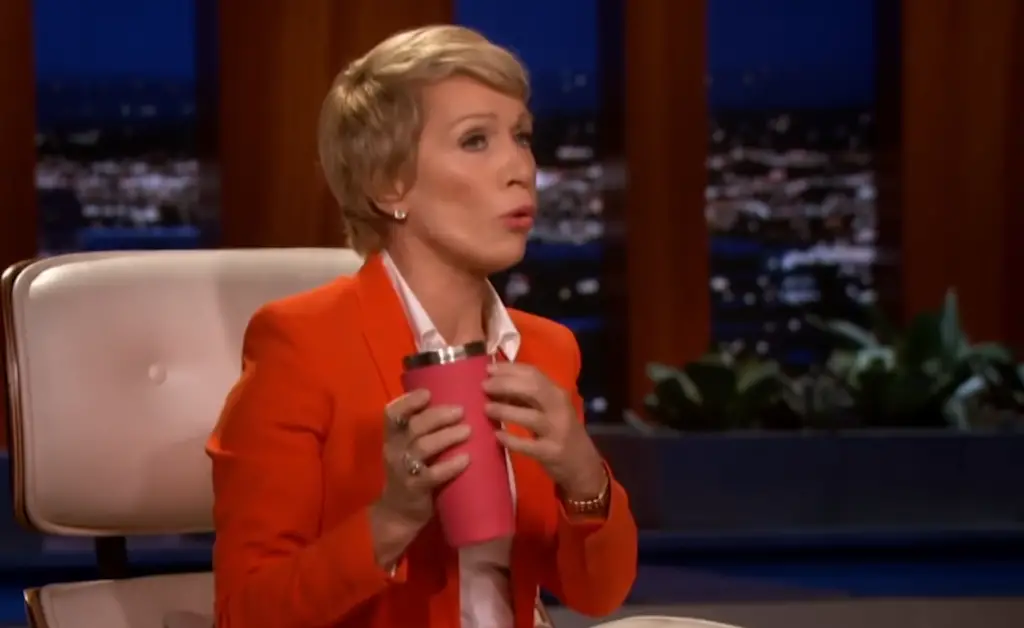 In 2021, it was announced that the product had generated $3 million in sales over a year after the initial broadcast. They established an Amazon Store as well. Rob acquired A-Rod's shares in the firm following the update segment. The firm has established itself on a good yearly revenue stream of $1 million by June 2021.
The Net Worth Of Ice Shaker
As of 2022, Ice Shaker's founder Chris Gronkowski is worth 2.5 million USD [6]. This is largely attributed to the sale of his company in 2020. He reinvested in many other ventures, including an e-commerce site and a sports management company.
Ice Shaker Competitors
Ice Shaker's primary competitors are Iceberg Insulated Flasks, Elemental Bottles, ProteinWise, and Smartbody Nutrition Inc.
FAQ
Does Ice Shaker work?
The short answer is yes! Ice Shaker does an excellent job of keeping your drinks cold for hours on end.
Is Ice Shaker made in the USA?
Yes! Ice Shaker is made in America with the highest quality materials.
How long does Ice Shaker take to ship?
Ice Shaker ships within 24 hours of your order being placed. You should receive your order within a few days after it ships.
Is the Ice Shaker dishwasher safe?
Using low heat drying is advised. The rubber seal within the 26oz Shaker lids must be removed and cleaned regularly.
How much does Ice Shaker cost?
The Ice Shaker bottle is $39.99 and the tumbler is $19.99.
How many different colors of Ice Shaker are there?
Both are available in five different colors: black, blue, pink, purple, and teal [7].
What is Ice Shaker made of?
This means that there are two layers of stainless steel with a vacuum in between. This design helps to keep heat (or cold) from transferring from the outside to the inside, making it great for both hot and cold drinks.
Which episode of Shark Tank featured Ice Shaker?
On Shark Tank, Season 9 Episode 4, the Gronkowski brothers asked for $100,000 in exchange for 10% equity of their steel shaker bottle company, Ice Shaker [8].
How long will their Ice Shaker maintain the temperature of their drink?
Your drink will stay colder for up to 30 hours, depending on the amount of ice and the temperature of the liquid you put in your Ice Shaker [9].
What is Ice Shaker headquarters located?
Ice Shaker was featured on Shark Tank in 2016 and has continued to grow in popularity since then. The bottles and tumblers are made of double-walled stainless steel and can keep drinks cold for up to 30 hours. Ice Shaker is headquartered in Southlake, TX [10].
Useful Video: The Sharks Go Head To Head With Ice Shaker & the Gronkowski Bros | Shark Tank US | Shark Tank Global
References
https://sharktankrecap.com/ice-shaker-bottle-update-shark-tank-season-9/
https://biznewske.com/ice-shaker-shark-tank-update
https://www.feelingthevibe.com/shark-tank/how-the-gronkowski-brothers-ice-shaker-is-doing-after-shark-tank-appearance/amp/
https://gazettereview.com/2018/08/ice-shaker-after-shark-tank-update/
https://sharktankrecap.com/ice-shaker-bottle-update-shark-tank-season-9/
https://geeksaroundglobe.com/ice-shaker-net-worth-update-before-after-shark-tank/
https://www.iceshaker.com/
https://sharktanktales.com/ice-shaker-shark-tank-update/
https://www.crossrope.com/products/26-oz-shaker-bottle/
https://www.iceshaker.com/pages/faq-contact