In this article, we're taking a deep dive into the journey of Wild Squirrel Nut Butter, now known as Wild Friends Foods, post their appearance on Shark Tank. The company, founded by two college roommates, made a significant splash on the show with their unique, all-natural nut butters.
Despite not securing a deal with the Sharks, they have managed to carve out a niche in the competitive food industry. We'll explore how the company has evolved since its TV debut, its current product line, and how they've navigated challenges to continue growing. Get ready for an inspiring tale of entrepreneurial grit and innovation!
What Is Wild Squirrel Nut Butter?
Wild Squirrel Nut Butter is a name that resonates with fans of the popular entrepreneurial reality show, Shark Tank. The company's journey after the show is as fascinating and delicious as its range of nut butter products.
The company's commitment to quality and flavor is evident in its products. According to a review from Baby Gizmo, the Wild Friends Nut Butters were not only delicious but also healthy and satisfying. The textures are smooth and creamy, making them a perfect spread for bread, crackers, or even fruits.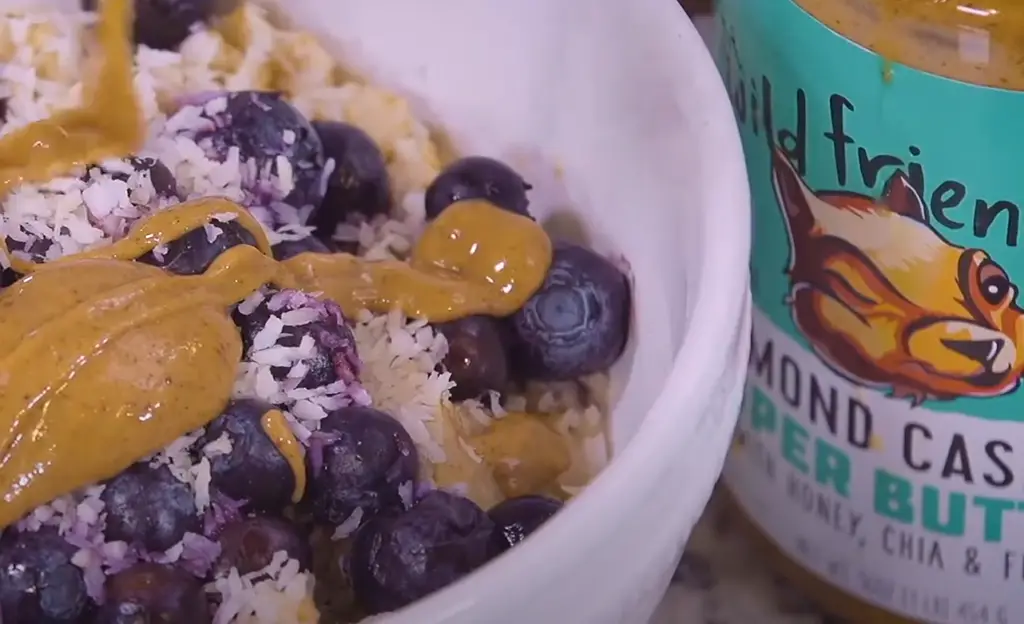 Moreover, the company also offers travel-friendly single-serve sizes for those who want their favorite nut butters on the go. This innovative approach to packaging not only caters to the modern, fast-paced lifestyle but also ensures that you can enjoy your favorite nut butter anytime, anywhere.
Overview
Remaining steadfast to Wild Friends' commitment to crafting top-tier products from wholesome ingredients, this whey protein is non-genetically modified, and entirely devoid of sugar, hormones, and soy.
The Protein+ nut butter offerings from Wild Friends Foods present themselves in a trifecta of exquisite flavors [2]. For peanut butter enthusiasts, there's the choice between the sweet vanilla-infused variation or the indulgent dark chocolate version.
Meanwhile, almond aficionados can relish the delight of vanilla almond butter. These delectable spreads can be enjoyed in myriad ways—slather them on toast or sandwiches, blend them into oatmeal or smoothies, employ them in your baking endeavors, pair them with your preferred fruits, or savor them as a standalone snack.
Wild Friends' Protein+ nut butters are available in two convenient sizes: 10-ounce jars or 11.5-ounce packages containing ten individual 1.15-ounce squeeze-packs [3]. As with all of Wild Friends Foods' scrumptious and wholesome nut butter creations, the Protein+ line proudly bears certification as 100% non-GMO courtesy of the Non-GMO Project.
Additionally, it maintains a 100% Kosher status and remains untainted by palm fruit oil and other emulsifiers.
Pros:
Variety: Wild Friends offers an array of nut butter options. From classic peanut butter to almond butter, there is a flavor for everyone;
Quality: The company prides itself on crafting each product with care and quality ingredients. This commitment has made them a favorite among nut butter enthusiasts;
Innovation: Wild Friends also offers travel-friendly single-serve sizes for those who want their favorite nut butters on the go. This caters to the modern, fast-paced lifestyle while ensuring you can enjoy your favorite nut butter anytime, anywhere;
Health Conscious: Choosing the right nut butter can contribute to a healthy diet. Wild Friends Foods fits the bill by offering products that are healthy and satisfying;
Success Story: Four years after their appearance on Shark Tank, the company built a $ 7 million nut butter business. By 2023, the company's net worth continued to grow, reflecting its strong market presence;
Cons:
Lawsuit and Rebranding: The company underwent a significant change in 2016 when it rebranded to Wild Friends Foods due to a lawsuit from Squirrel Brand, another peanut butter company;
Price: Some customers might find Wild Friends Foods' products a bit pricier compared to other brands in the market. This could be attributed to the high-quality ingredients used in their products;
Availability: Depending on where you live, Wild Friends Foods' products may not be as readily available in local supermarkets compared to bigger brands like Skippy and Jif;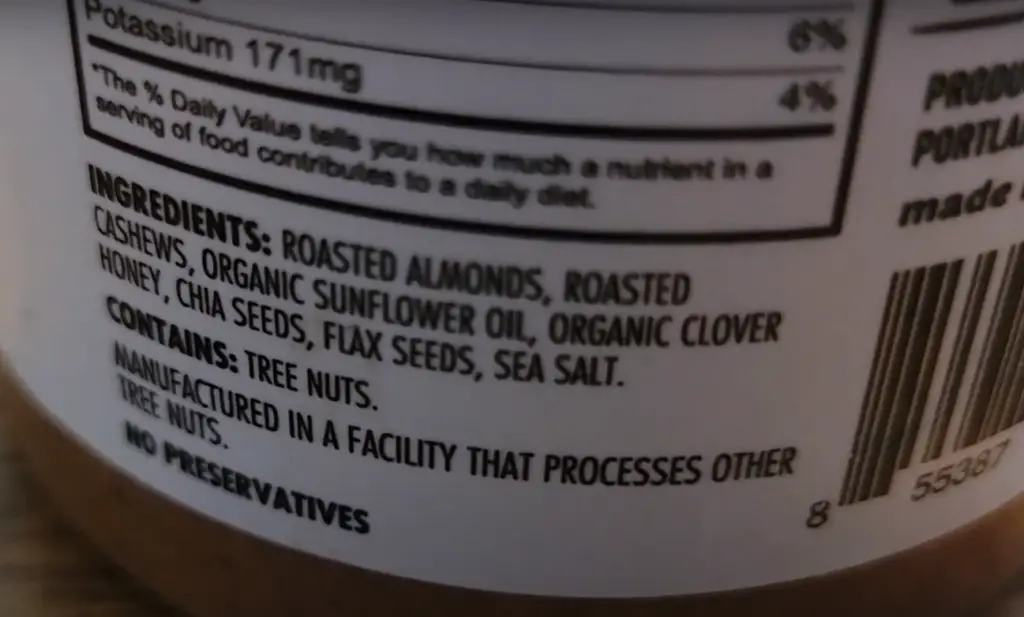 Who May Benefit From Using Wild Squirrel Nut Butter?
Nutrition Enthusiasts: People interested in maintaining a balanced and nutritious diet will appreciate Wild Friends Foods' commitment to using high-quality ingredients. Their nut butters are packed with healthy fats, protein, and fiber;
Fitness Buffs: Athletes and fitness enthusiasts who need nutrient-dense foods to fuel their workouts and recoveries might find these nut butters an excellent option. They're a great source of plant-based protein and healthy fats, which can contribute to muscle building and repair;
Vegans and Vegetarians: Since all of their nut butters are vegan3, they're a great choice for people following plant-based diets looking for delicious sources of protein;
People with Dietary Restrictions: Those who have specific dietary needs or restrictions may also benefit. Wild Friends Foods offers gluten-free, dairy-free, and non-GMO options;
Foodies and Gourmet Lovers: With the variety of flavors available, including Chocolate Coconut Peanut Butter, Vanilla Espresso Almond Butter, and more, those who love trying new and unique food combinations may find these nut butters intriguing and delicious;
Busy Individuals: The single-serving packets of nut butter are convenient for on-the-go snacking, making them perfect for busy individuals who want a quick, healthy snack;
About Founders Of Wild Squirrel Nut Butter
Armed with a bag of peanuts and a trusty food processor, Welsh and Tillotson transformed the humble nuts into a velvety peanut butter concoction. They decided to take it up a notch by incorporating other readily available ingredients, adding a touch of honey here and a sprinkle of cinnamon there. Before they knew it, they had stumbled upon the secret recipe for success in their homemade peanut butter.
The resulting peanut butter was a revelation, surpassing anything found on store shelves. The dynamic duo affectionately nicknamed the "wild squirrels" (Keeley and Erika), continued their culinary experiments long after that fateful winter day. Their enthusiasm for their newfound creation quickly caught the attention of friends and family, who clamored for jars of their innovative concoction, aptly christened "Wild Squirrel Nut Butter". Demand soared beyond their wildest expectations. Imagine going from scraping by to producing thousands of jars of peanut butter from the confines of a humble dorm room!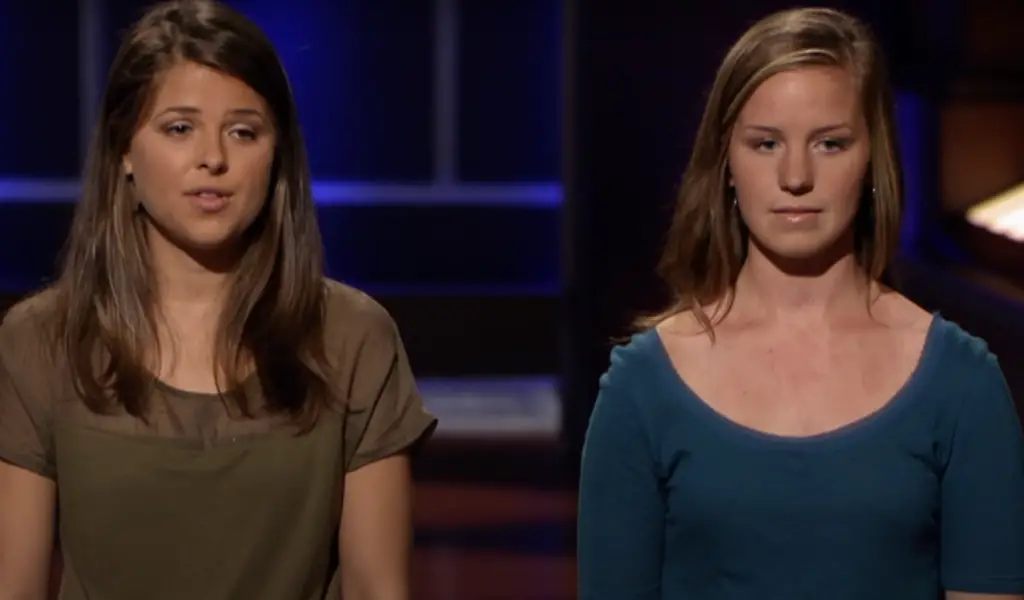 To secure the capital needed for expansion, Welsh and Tillotson joined the ranks of entrepreneurs seeking support on Kickstarter.com, a crowdfunding platform. In February 2012, the Wild Squirrel Nut Butter Kickstarter campaign went live, with a modest goal of raising $ 10,000 as startup capital. However, their entrepreneurial drive didn't stop there. During this critical startup phase, they attended the Natural Product Expo in March, where they made valuable connections with store owners and distributors.
Notably, their Wild Squirrel Nut Butter received a significant boost when it was featured in Oprah's Magazine, "O", with Oprah herself declaring the Pretzel Pizazz flavor as her personal favorite from the Wild Squirrel Nut Butter lineup [5]. All their hard work paid off, and they not only reached their financial goal but did so a full two weeks ahead of schedule.
The Pitch Of Wild Squirrel Nut Butter At Shark Tank
Erika and Keeley entered the Shark Tank with modest confidence, but their proposal was far from modest: they were willing to part with ten percent of their company in exchange for a fifty-thousand-dollar investment. They now faced the challenge of convincing the sharks why their fledgling business was deserving of a half-million-dollar valuation. Their underdog narrative only bolstered their appeal; it signaled their hunger for success, and potential investors had the opportunity to join them on the ground floor.
Moreover, the quality of their product spoke volumes. Their peanut butter was not just good; it was exceptionally delicious. Barbara, for instance, couldn't resist the allure of the Sneaky Cinnamon variety, and the other sharks eagerly sampled all four flavors.
After satisfying their taste buds, Daymond wasted no time and requested all the critical details. "Thousands of jars" translated to thirty-five hundred since the company's inception in January 2011 [6]. These jars had generated fourteen thousand dollars in gross sales, resulting in half that amount in profit. Presently, their sales were limited to their website, farmers' markets, and campus street fairs, but they had plans to expand into grocery stores.
However, the profit margins were a tightrope act. Each jar cost three dollars to produce, was sold to retailers for four dollars, and retailed at six dollars, leaving them with a slim one-dollar profit margin until they could negotiate better deals and source more affordable ingredients.
Mark brought up another crucial point: Wild Squirrel had not yet brought in any equity investors. While Keeley's parents had injected fifty thousand dollars into the business, Erika and Keeley remained the sole owners. Despite their non-business backgrounds, Mark appreciated that they had not diluted their ownership and were willing to learn.
Notably, Kevin was still fixated on profit margins. Selling jars to stores for four dollars while producing them for three didn't sit well with him. He insisted that they needed to reduce production costs to a dollar before he could consider the business model viable. Keeley believed they could achieve this, but Kevin remained skeptical.
A looming concern was their availability. Both Erika and Keeley were full-time students, raising questions about who would manage the business if problems arose or if there were early afternoon meetings. Erika and Keeley assured the sharks that they could handle it. They pointed out that the university provided a micro-community and a valuable test market.
Moreover, as students, they could tap into the resources of the University of Oregon's entrepreneurship program. After one more semester, they planned to reevaluate their situation. Erika mentioned that both of them working part-time on Wild Squirrel equated to the work of a single full-time employee.
Some of the sharks, however, expressed reservations, with Barbara, Robert, and Mark concurring that this might not be sufficient, advocating for a continuous presence throughout the day.
Three sharks were already expressing doubts, and matters took a turn for the worse. Daymond, finding the business model incomprehensible, decided that starting from scratch wasn't worth his time or investment. He bowed out, followed by Mark, who believed that their competitors' round-the-clock dedication would make it impossible for them to compete effectively.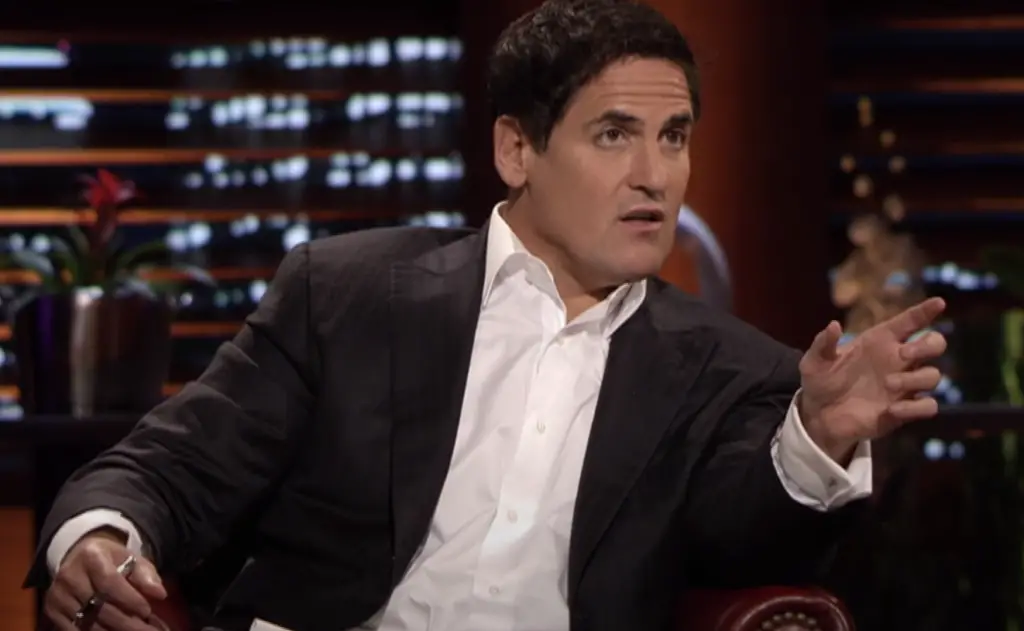 Erika and Keeley tried to regain ground with heartfelt promises of dedication and hard work, but Kevin remained unmoved. He believed that the competitive peanut butter industry would age them, and only after experiencing setbacks and gaining wisdom would he reconsider their proposition. Until that day arrived, he was out.
"We've never cared about anything as passionately as we do about this peanut butter", Erika implored. Keeley added, "The company's valuation is where it is because it's deserving. We're deserving. We've put in a lot of hard work". 
They knew they had only two more chances to secure a deal, but now they were down to one, as Robert interpreted Keeley's words as entitlement. According to him, life was about what they created, not what they believed they deserved. Daymond put it succinctly: "It's almost like expecting a bull not to charge because you're a vegetarian."
In the grand scheme of things, good intentions carried little weight. Failing to see the level of focus and commitment he sought, Robert made his exit.
Only Barbara remained, the investor known for taking chances on new companies, hardworking young entrepreneurs, and even imperfect business models. Kevin warned her that investing in Wild Squirrel would likely lead to regret, but Barbara brushed aside his concerns. The room fell into a tense silence. Finally, Barbara broke it, admitting her internal conflict.
On one hand, Erika and Keeley had presented an overly optimistic view of their business and the business world in general. In her experience, similar companies required far more than fifty thousand dollars to launch. This amount would only cover a few production runs. On the other hand, something about them inspired her trust.
Against her better judgment, Barbara was willing to make an offer. She would provide the fifty thousand dollars but demanded forty percent of the company in return [7].
Understandably, Erika and Keeley didn't leap with joy. In one sentence, Barbara had reduced the valuation of Wild Squirrel by seventy-five percent. Keeley attempted to negotiate, "Thirty-five? We'd be content with thirty-five". Mark Cuban, acting as Barbara's spokesperson, responded with a perplexed shake of his head.
They were willing to discard the one offer they had for a mere five percent difference? Barbara emphasized that it wasn't just about the money; it was about access. She highlighted her three-for-three track record in food business deals on Shark Tank and her insight into what sustained success would require. At long last, Erika accepted Barbara's offer. A collective sigh of relief filled the room, and congratulations flowed.
Despite their ambitious initial valuation and somewhat shaky grasp of the business world, Wild Squirrel managed to secure a deal. The young business partners appeared pleased and looked forward to Barbara's guidance in taking their peanut butter venture "to the next level".
Wild Squirrel Nut Butter After The Shark Tank
Wild Squirrel Nut Butter was founded by Erika Welsh and Keeley Tillotson in their college dorm room. Their passion for homemade nut butter turned into a successful business venture that caught the attention of the Sharks on the show. However, their journey didn't stop there. Despite a lack of business experience initially, this dynamic duo managed to turn their passion project into a thriving business.
The company underwent a significant change in 2016 when it rebranded to Wild Friends Foods. This decision came after a lawsuit from Squirrel Brand, another peanut butter company. Despite this setback, the company has continued to grow and innovate, maintaining its core values of providing high-quality, delicious, and nutritious nut butters.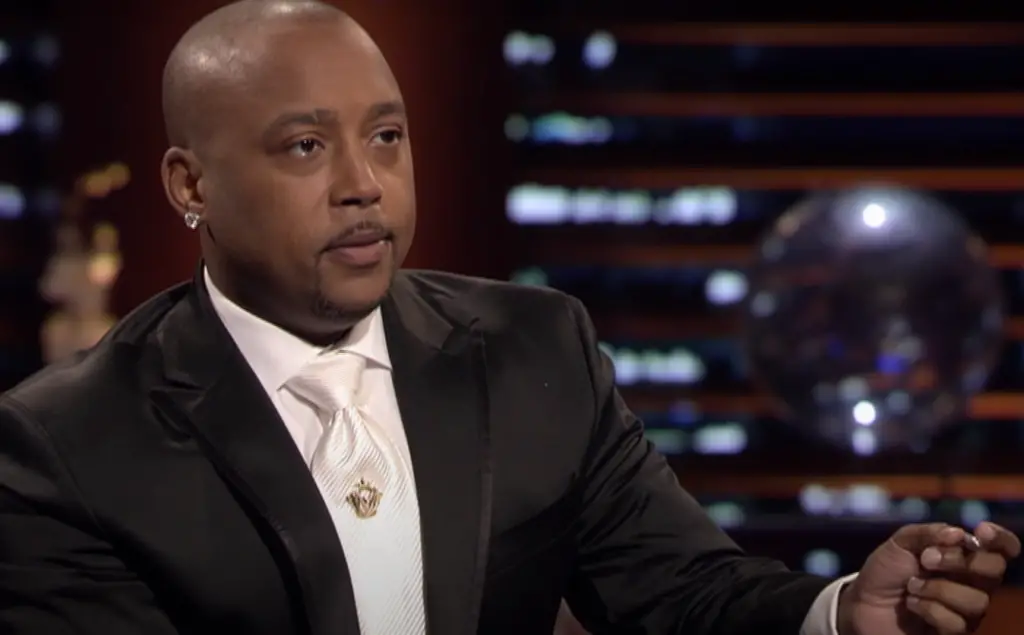 Despite facing legal hurdles and rebranding, the company has managed to stay true to its roots. Their commitment to quality, flavor, and health has made them a favorite among nut butter enthusiasts. The success story of Wild Squirrel Nut Butter, now Wild Friends Foods, is a testament to the power of passion, innovation, and resilience in the world of entrepreneurship.
Since their appearance on "Shark Tank" more than a decade ago, Wild Squirrel Nut Butter, now known as Wild Friends, has undergone substantial transformations, extending far beyond a mere name change. The brand has firmly embraced its identity as a clean-eating advocate. Their website's "About" page proudly declares a commitment to crafting their products using concise lists of clean ingredients, deliberately excluding palm oil, excessive sugar, and artificial additives. 
Moreover, they emphasize their dedication to ethical business practices, proudly highlighting their status as a B-Corp, a designation that holds them to rigorous standards of social and environmental responsibility.
While the founders and investors have not disclosed their future plans for Wild Friends publicly, the brand's heightened focus on health-conscious, ethically sourced ingredients and social responsibility hints at potential directions for its evolution. It appears likely that Wild Friends Nut Butters will continue to diversify their product offerings, potentially exploring opportunities to localize their sourcing of ingredients and business operations. 
Additionally, their partnership with Girls Inc., a nonprofit organization, suggests the possibility of future collaborations with additional nonprofit partners, further aligning with their commitment to social responsibility and community engagement.
The Net Worth Of Wild Squirrel Nut Butter
The company's valuation during their Shark Tank pitch at $ 500,000 was a snapshot of their value at that specific moment in time. As the company continued to operate and grow over the years, it's quite possible that its net worth has increased significantly since then. Business valuations can change based on various factors, including revenue growth, profitability, market expansion, brand recognition, and other developments within the company.
However, without access to the company's current financial information and recent performance data, it's challenging to provide an exact figure for their current net worth or valuation.
Alternatives To Wild Squirrel Nut Butter:
365 Creamy Unsalted Peanut Butter: This peanut butter from Whole Foods Market's private label is a great alternative, particularly for those who prefer a less salty option;
Trader Joe's Raw Almond Butter: Trader Joe's offers a raw almond butter that is a worthy contender. It's made with minimal ingredients and can be a healthier choice for those wanting to avoid added sugars or oils;
Justin's Chocolate Hazelnut Butter: For those who like a hint of sweetness in their nut butter, Justin's Chocolate Hazelnut Butter may be a good choice. It blends the richness of hazelnuts with the indulgence of chocolate;
Eliot's Adult Nut Butters: Eliot's offers a range of unique, savory nut butters, making them a great alternative for those looking for something different;
Sunflower Butter, Honey by Wild Friends Foods: If you're looking for an alternative within the same brand, Wild Friends Foods also offers Sunflower Butter with Honey. This could be a good option for those allergic to nuts [10];
---
FAQ:
What is the shelf life of Wild Squirrel nut butter?
The shelf life of Wild Squirrel Nut Butter (now known as Wild Friends Foods) is up to 1 year when stored in a cool and dry place, away from direct sunlight and heat sources.
Why do these nut butters have a thinner texture than usual?
The texture of nut butter can vary depending on the ingredients and the process used to make it. If the nut butter has a thinner texture, it could be due to the natural oils in the nuts separating from the solid part. This is common in natural nut butters that don't use stabilizers or additives. A good stir before use can help achieve a creamier texture.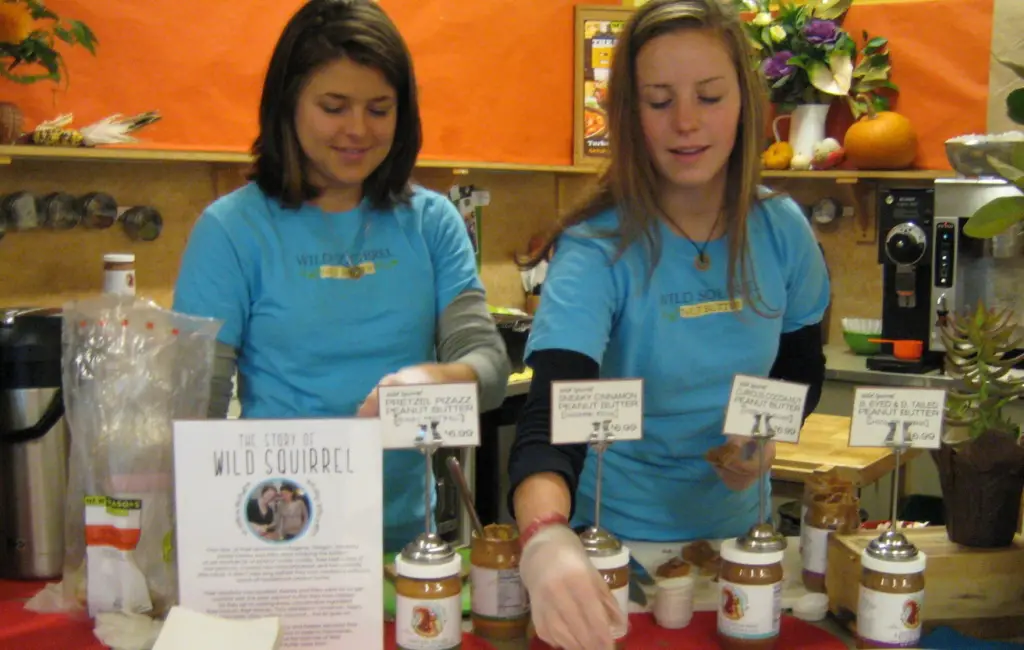 Are Wild Squirrel nut butters BPA-free?
While the specific information about Wild Friends Foods' packaging being BPA-free is not readily available, many food companies today are moving towards using BPA-free packaging for health and environmental reasons [11].
Are the nuts/seeds roasted in Wild Squirrel nut butter?
The specific method of processing the nuts or seeds in Wild Friends Foods nut butters is not explicitly stated. However, most nut butters are made using either raw or roasted nuts/seeds. The roasting process can enhance the flavor of the nut butter.
Are Wild Squirrel nut butter products non-GMO verified?
Yes, according to their website, all Wild Friends Foods products are non-GMO Project Verified.
Are Wild Squirrel nut butter products kosher?
While there's no explicit information available regarding the kosher status of Wild Friends Foods products, many nut butters are typically kosher. It would be best to check the product packaging for a kosher certification symbol.
Are Wild Squirrel nut butter soy-free?
Yes, according to their website, all Wild Friends Foods products are soy-free.
Are Wild Squirrel nut butter products dairy-free?
Yes, according to their website, all Wild Friends Foods products are dairy-free.
Are Wild Squirrel nut butter products vegan?
Yes, according to their website, all Wild Friends Foods products are vegan.
Are Wild Squirrel nut butter gluten-free?
Yes, according to their website, all Wild Friends Foods products are gluten-free.
Is Wild Friends peanut butter still in business?
Yes, Wild Friends Foods is still in business and continues to offer a variety of nut butter products.
What is the largest peanut butter company in the United States?
J.M. Smucker Company, the maker of Jif, is currently the largest peanut butter company in the United States.
What happened to companies after Shark Tank?
The fate of companies after appearing on Shark Tank can vary greatly. Some have seen significant growth and success, while others may not have fared as well. Wild Friends Foods, for example, has grown into a multi-million dollar business since its appearance on the show.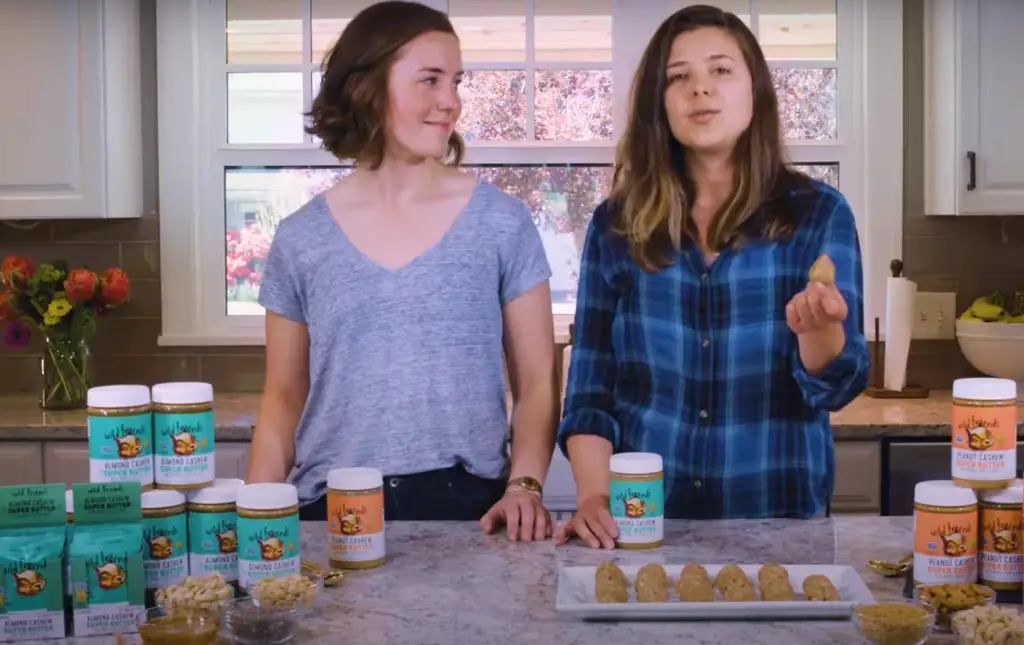 Who is the least successful "shark"?
It's challenging to determine who the 'least successful' shark is as it can depend on various factors such as the number of deals made, the success of the investments, and the return on investment. However, all the sharks are successful in their own right, with each bringing a unique set of skills and experiences to the show.
Useful Video: College Students Enter the Tank
---
References:
https://www.mashed.com/989719/what-happened-to-wild-squirrel-nut-butter-after-shark-tank/
https://www.forbes.com/sites/amyfeldman/2016/07/07/four-years-after-shark-tank-23-year-old-her-best-friend-and-her-dad-build-a-7m-nut-butter-company/
https://www.sharktankblog.com/business/wild-squirrel-nut-butter/
https://www.sharktanksuccess.com/wild-squirrel-nut-butter/
https://gazettereview.com/wild-squirrel-update-happened-shark-tank/
https://2paragraphs.com/2016/07/wild-squirrel-peanut-butter-deal-falls-through-after-shark-tank/
https://kirktaylor.com/wild-squirrel-nut-butter-chips-away-shark-tank-deal/
https://sharktanktales.com/wild-squirrel-nut-butter-shark-tank-update/
https://allsharktankproducts.com/shark-tank-products-food-and-drink/squirrel-nut-butter-natural-flavored-nut-butter/
https://www.oregonlive.com/small-business/2012/05/wild_squirrel_nut_butter_compe.html
https://wildfriendsfoods.com/pages/faq