If you're a fan of Shark Tank, then you probably remember the episode where two entrepreneurs Faheem Kajee and Aisha Chottani appeared on the show to pitch their Moment Drink. The drink is designed to help you stay hydrated and has quickly become popular among athletes and health-conscious individuals. After appearing on Shark Tank, Moment Drink experienced a surge in popularity, but what has happened since then? In this article, we will answer all common questions about Moment Drink's post-Shark Tank success or failure.
What is a Moment Drink?
A Moment Drink is a healthy alternative to sugary sodas and energy drinks. The drink is made with all-natural, non-GMO ingredients.
The main ingredient of the Moment Drink is L-theanine, an amino acid found in green tea. L-theanine has been shown to promote relaxation without drowsiness and increase the count of alpha brain waves.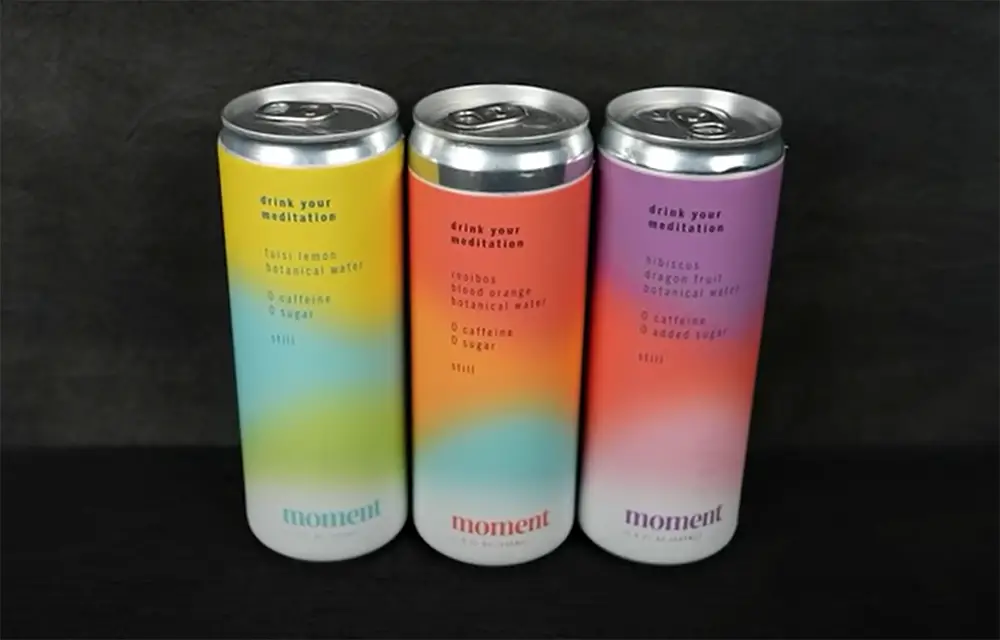 Ashwagandha is another key ingredient that doesn't only add a Southeastern Asian flair to the drink, but has also been used in Ayurvedic medicine for centuries. This "super-herb" is an adaptogen that helps the body cope with stress and has been linked to a variety of benefits, including improved brain function, reduced inflammation, and increased stamina. Other ingredients in Moment include green tea extract, acai berry juice, and guarana seed extract.
Moment also contains no artificial sweeteners or flavors. The sweetness comes from the natural sugars in the fruit juices. There are no added preservatives or fillers either.
The result is a refreshing and healthy drink that provides a boost of energy without the crash that you often get from caffeine. It's also low in calories and free of sugar, making it a great choice for those watching their weight. Moment is also a great option for people on a Keto diet.
Moment drinks are packaged in a can, which makes it easy to take with you on the go and you won't have to worry about spilling it or losing the lid. [1], [2], [3]
History of the Founders
The drink was created by a married couple, Faheem Kajee and Aisha Chottani, who were looking for a way to reduce their stress. They practiced meditation to maintain their wellbeing but due to their hectic work schedules it was difficult to find the time to do it every day.
Eventually, the couple decided to create a drink that would replicate the effects of meditation and would be useful for people who struggle with their work life balance. Both Aisha and Faheem were knowledgeable about botanical adaptogens, so they decided to use these in their drink as well. According to them, ingredients used in the drink's formula are scientifically proven to lower stress levels.
Aisha had graduated from Harvard Business School and thus had the business knowledge and logistics to get the company off the ground. Faheem, on the other hand, had an experience in creating start-ups and so their shared efforts secured a smooth start for their idea.
Once the product was finished, Aisha and Faheem found that drinking it indeed helped them relax and focus as much as meditation does, and they wanted to share that feeling with others. [4], [5], [6]
Moment Drink Before Shark Tank
The couple founded their company in 2019 and planned to begin selling their product online in 2020. However, COVID-19 struck and they were among the many other entrepreneurs that forced them to put their plans on hold. Fortunately, they had already begun working on an online store which actually made it possible to sell the product all around the world. One could argue that the increased stress levels during the pandemic made their product more popular and in demand than it would have been otherwise. [7], [8]
Moment Drink at Shark Tank
They then explained how their drink could help people relax and focus, without having to take time out of their busy schedules. Aisha and Faheem described the product as essentially a 'meditation on the go'. At the start of their journey, the couple had released three flavors: Hibiscus & Dragon Fruit, Tulsi Lemon and Rooibos & Blood Orange.
Couple stated that they launched a product only a month and a half ago and had already made $15,000 in sales. For their business plan, they were seeking an investment of $200,000 in exchange for 10% equity.
The sharks pointed out that trying to start your own business in the beverage industry is very risky and expensive. Hence they were hesitant to invest due to how stocked the market is already. To add to that, sharks had doubts about how scientifically-backed the product really was.
Alisha and Faheem then brought up the idea of launching a special subscription for the product. Essentially, it would mean that subscribers would receive Moment Drink packages regularly on either a weekly or bi-weekly basis.
Kevin O'Leary advised against this, as this was a very niche idea for the beverage company. This also was the deciding factor for most of the sharks, who then decided to not invest in Moment Drink. All in all, the sharks liked the product idea but the business model was not something they were willing to invest in. With that, the couple had to leave the tank without a deal. [8], [9]
Moment Drink After Shark Tank
Despite not receiving an investment from the sharks, Aisha and Faheem remained positive about their company's future. As with many products that made an appearance on Shark Tank, the couple experienced a surge in sales and media attention after their episode was aired. This was exactly what they needed to keep their business afloat and moving forward.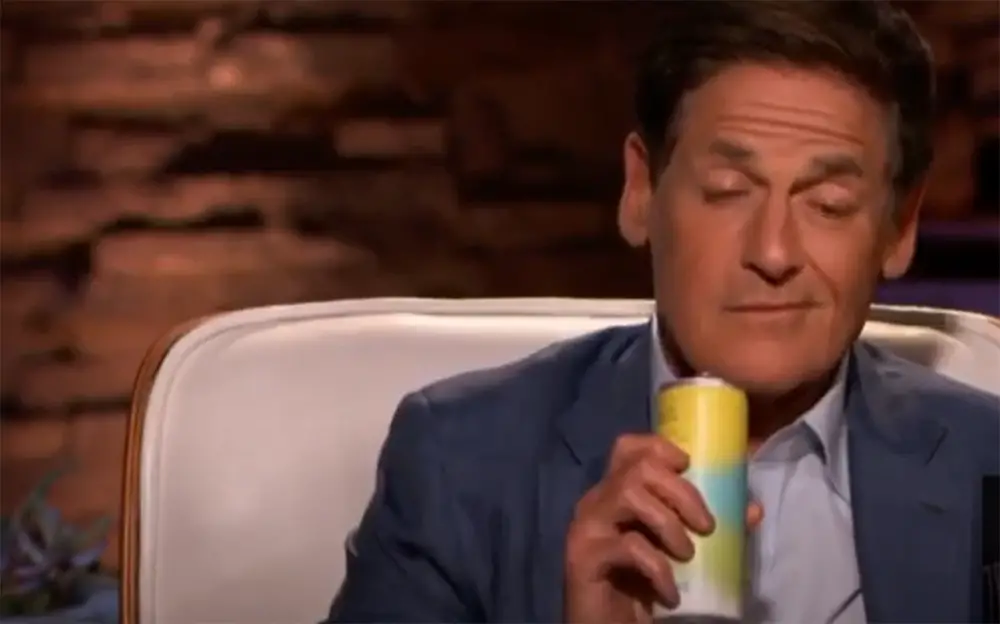 After the episode aired, their product got coverage in many media outlets, including Business Journal, Entrepreneur and Forbes.
They have won the BevNET New Beverage Showdown award, which is given to the best new product in the beverage industry. In addition to that, they have been accepted to Amazon Launchpad Program. This provides them with great exposure and an opportunity to sell their product on one of the biggest online marketplaces.
The couple have received many letters of gratitude, expressing how the product has helped people relax and focus. Some even said that it impacted their lives and was better than meditation. Aisha and Faheem however don't recommend using Moment Drink as a complete replacement for meditation. They see it as a great supplement that can help people relax, in addition to other methods like meditation.
The couple also started donating a portion of Moment Drink to educational institutions, in order to encourage children to read more about mindfulness. And 1% of their sales goes to mental health institutions.
Aisha has stated in an interview that she experiments with different ingredients and adaptogens to possibly create some new flavors for the drink, or expand beyond beverages. She also mentioned how she is always trying to improve the product and make it more accessible to people. Currently she is also selling candles, although in limited quantities.
Even though all the sharks had discouraged the couple from implementing the subscription model, they decided to go ahead with it anyway. As of now, they have a waiting list for their subscription service. However it's unclear how well the service is doing but at the time of this post, the service is still active.
When it comes to social media presence, Moment Drink is very active on both Twitter and Instagram. They use these platforms to not only advertise their product but also to educate people about the benefits of mindfulness. All in all, it seems like Moment Drink, their Instagram account is pretty active, with over 15k followers. The company also has a page on Linkedin. They also have their own page on Amazon with thousands of reviews, with the average rating being around 3.5 stars as well as an official website.
Upon looking at social media of the company however, we noticed that on majority of Moment Drink social media pages, Faheem isn't mentioned anywhere as a creator.
On the official Moment Drink website, Aisha is stated as a sole founder. On Instagram the situation is similar. If you take a look at the bio, you will notice a hashtag #femalefounded. Linkedin page however still has Faheem stated as a co-founder. But it seems like he had opened another company by himself.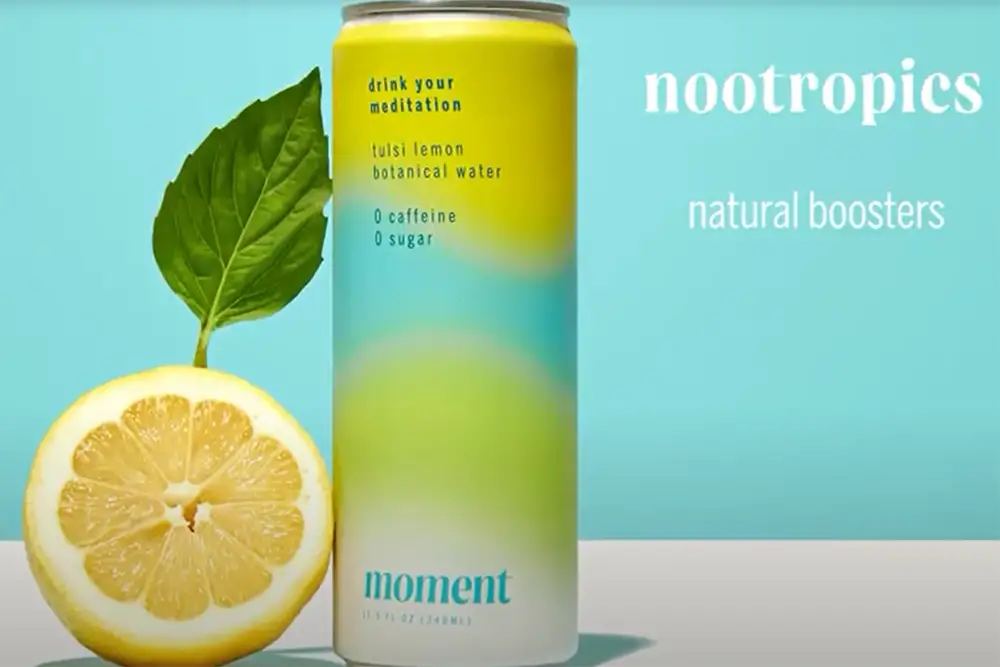 Looking at all the evidence, it seems like Aisha could be the only one running Moment Drink. It's possible that Faheem had left the company or they are just running it together but with Aisha being the face of the brand. [1], [4], [5], [8]
Moment Drink Net Worth
The rough estimate for Moment Drink net worth in 2021 was around $2,000,000. From this, we can see that their business is doing well and they are constantly expanding. [2], [3]
Where to Buy Moment Drink
If you're looking for a healthy and refreshing way to boost your energy levels, then Moment Drink is definitely worth trying out. You can buy Moment Drink from their official website and Amazon.
The company has been expanding their product line with ten different flavors, which is quite an expansion from the initial three variants. In addition to this they also release limited edition seasonal flavors every now and then. Some drinks in the selection are actually lightly carbonated, but don't worry as these products have a special label assigned to them.
The sparkling water lovers will be happy to know that they haven't been left out and there's also an option for those who want the benefits of their favorite flavor with a little sparkle.
The other thing that sets Moment apart is the price point. Moment drink isn't sold individually, rather you can only buy in bulk of 12 cans. The price for the pack is normally $36. At such a price, it's more expensive than your average energy drink but cheaper than some of the premium brands. However, if you decide to subscribe to their service, you will get the 12-can pack for $30 instead. The subscription can be canceled at any time.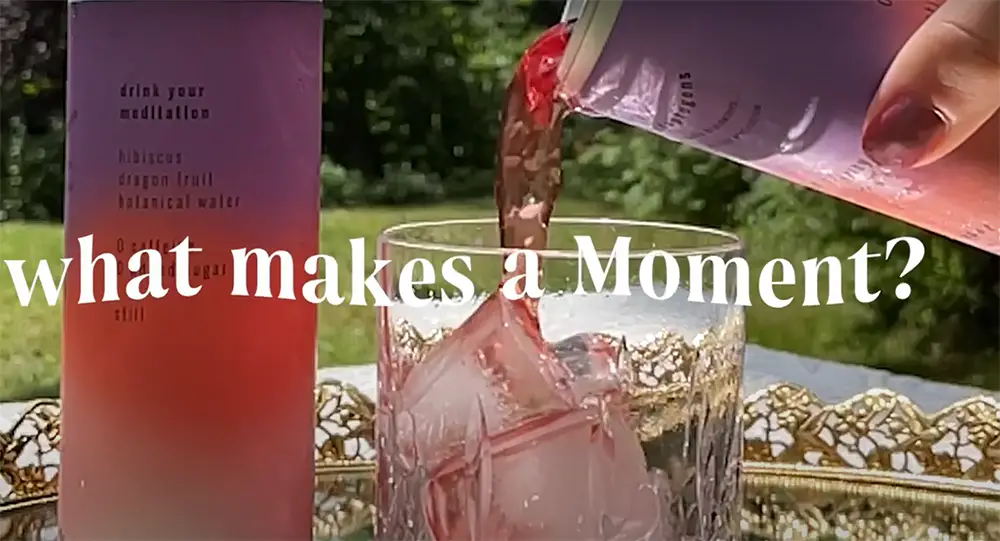 You can buy a gift card for your friends and family members from the website's online store. The cards are good to use on any purchase made by that particular user, all they have to do is type in the unique code at checkout. [6], [10]
FAQ
Is Moment Drink still in business?
Yes, Moment Drink is still in business and you can buy their products on their website. Since appearing on Shark Tank, Moment Drink has continued to grow and gain more traction online.
If you're looking for a healthy alternative to sugary drinks, then you might want to try out their drink. Their products are delicious and they offer a variety of health benefits. Plus, they're a great way to support small businesses!
Why Moment Drink failed to get a deal?
While the Sharks found the idea of the product interesting. They felt that the market for new beverage products was unforgiving, and that it would be very difficult for Moment Drink to make a significant impact. Especially when there are both stress-relieving and energizing drinks on the market.
In addition, the Sharks weren't convinced if the benefits of the ingredients in Moment Drink were scientifically justified. The health benefits were the main quality that differentiated Moment Drink from its competitors, and without much evidence to back it up. The Sharks didn't think that the product would be able to succeed in the long term.
Lastly, the Sharks weren't on board with an idea of starting a subscription service for a drink of all things. They felt that it would be difficult to get people to commit to a monthly service for something that they might not even like.
What is the net worth of Moment drink?
This is a difficult question to answer as the company has not been very forthcoming with their financials since appearing on Shark Tank. We can make some estimates based on their sales and growth rate, but without knowing their exact numbers it is hard to say for sure. Based on our research, we think that Moment drink is worth approximately $2 million.
This number could be higher or lower depending on a variety of factors, but we believe that this is a fair estimate of their current net worth in the year of 2021.
Useful Video: Woosah in a can? | Moment Drink on Shark Tank
Conclusion
Ultimately, the Sharks decided not to invest in Moment Drink. While it's always difficult to hear that your business idea isn't good enough for an investment, it's important to remember that the Sharks are just a small group of people with their own opinions. Even though Aisha and Faheem didn't receive an investment from the sharks, they were still able to make their business work. We will have to wait and see how things progress for them in the future but for now, it seems like they are doing just fine. They have been able to get their product in front of many people and have received a lot of positive feedback despite being surrounded by many competitors.
References:
https://allsharktankproducts.com/shark-tank-products-food-and-drink/moment-drink-your-meditation/
https://pressinformant.com/moment-drink-net-worth-valuation-ingredients-where-to-buy-explored/
https://sportsbugz.com/moment-drink-net-worth-valuation-ingredients-where-to-buy-explored/
https://insidergrowth.com/moment-drink-shark-tank-net-worth/
https://www.sharktankblog.com/business/moment/
https://thecinemaholic.com/update-on-moment-drink-from-shark-tank/
https://www.forbes.com/sites/annahaines/2021/04/08/this-entrepreneur-wants-you-to-drink-your-meditation/?sh=6cf9261f4ca6
https://tvovermind.com/whatever-happened-to-moment-drink-from-shark-tank/
https://www.sharktankrecap.com/moment-drink-update-season-12/
https://drinkmoment.com/collections/shop