Flipstik, a revolutionary phone accessory that allows users to stick their mobile devices to various surfaces, made its debut on the hit reality show Shark Tank. This article delves into the journey of Flipstik after its appearance on Shark Tank, exploring the impact of the show on its business trajectory.
We'll look at how Flipstik utilized the exposure from Shark Tank, the investments it secured, its current market status, and the challenges it faced post-show. If you've ever wondered about the aftermath of a Shark Tank pitch, this in-depth analysis of Flipstik's post-show experience offers intriguing insights.
What Is Flipstik?
Using Flipstik is a breeze. Users simply need to remove the protective back film, affix the Flipstik onto the back of their phone or phone case, and then attach their phone to any surface as needed. The synthetic setae adhesive ensures a strong and reliable hold.
What's more, when Flipstik starts to accumulate dirt or grime, it can be easily cleaned using alcohol cleansing pads or a simple soap and water solution. Priced at $ 15 per unit, this versatile product is conveniently available at kiosks in and around the St. Louis area [2], making it a practical and affordable solution for enhancing smartphone functionality and convenience.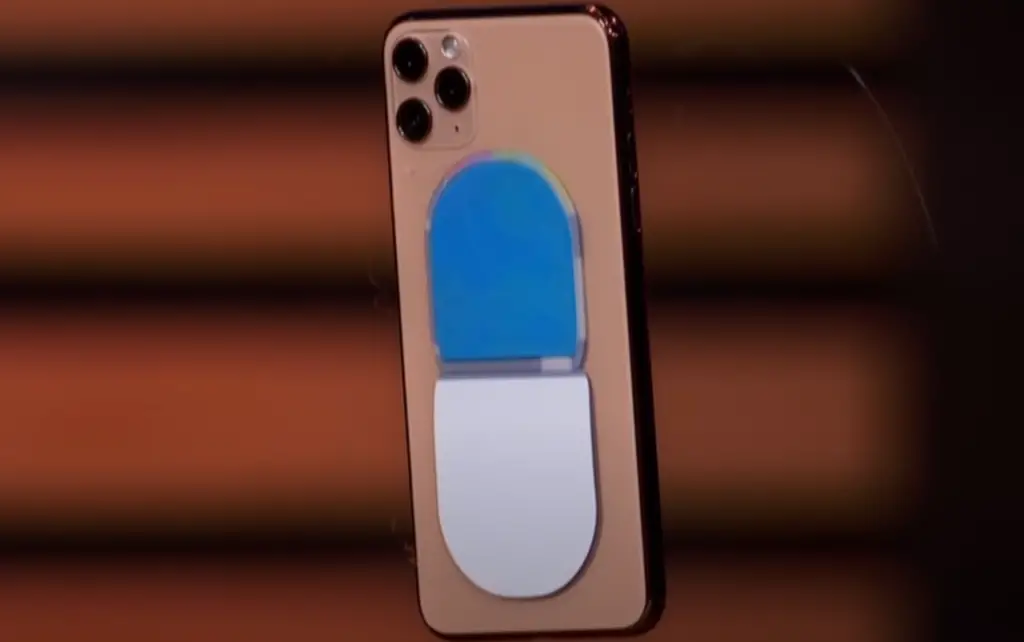 Functionality and Versatility
The functionality of Flipstik extends beyond just sticking your phone to various surfaces. Its design also allows it to serve as a kickstand for your phone, perfect for watching videos or FaceTiming1. This dual functionality is one of the standout features of Flipstik.
Ease of Use
One of the most lauded aspects of Flipstik is its ease of use. It sticks everywhere without leaving any residue. Not only is it easy to apply and remove, but it also lasts a long time. Some users have even reported that the stickiness lasts forever, and cleaning it is a breeze with plain water.
Quality and Affordability
Flipstik is not just functional and versatile; it's also well-made. Users have reported being impressed with the quality of the Flipstik Phone Device. The durable product stands up to regular use, which is essential for something that will be handling your phone.
Moreover, affordability is another factor that sets Flipstik apart. For just $ 15, you can get a Flipstik 2.0 [3]. Considering the functionality and versatility it offers, this is a steal. It's the perfect solution for anyone who needs to keep their phone at eye level for any reason.
How Does Flipstik Work?
Application Instructions:
Peel off the protective back film;
Affix the Flipstik onto the phone;
Remove the film covering the Setae Adhesive;
Usage Guidelines:
Unfold your Flipstik;
Place it on a level surface;
Twist to detach;
Cleaning Procedure:
Unfold the Flipstik;
Clean it using a wipe;
Resume normal sticking;
Pros:
Versatility: Flipstik sticks everywhere without leaving any residue. It's perfect for FaceTiming or recording workout videos;
Durability: The product is strong, durable, and long-lasting;
Easy to Use: Users have reported that it's easy to apply and remove. The stickiness lasts a long time if you clean it;
Affordability: It's an excellent value for your money;
Functional: It can also be used as a stand, and the Pro version offers a swivel mount for more angles and a phone handle;
Cons:
Adhesive Longevity: While Flipstik is designed to be reusable, over time, the adhesive might lose its stickiness, particularly if it's not cleaned regularly or properly;
Compatibility: Depending on the style and material of your phone case, Flipstik might not adhere as effectively. It works best on flat, clean surfaces;
Size: Some users might find the Flipstik to be too large or bulky, especially if they prefer a sleeker look or feel for their phone;
Price: Depending on the budget, some might find the cost of Flipstik a bit high compared to other phone accessories in the market;
Durability: While Flipstik is meant to be durable, there could be issues with wear and tear over time, especially with frequent use;
Dependence on User Care: The effectiveness of Flipstik largely depends on how well the user maintains it. If it's not cleaned regularly, it can lose its stickiness;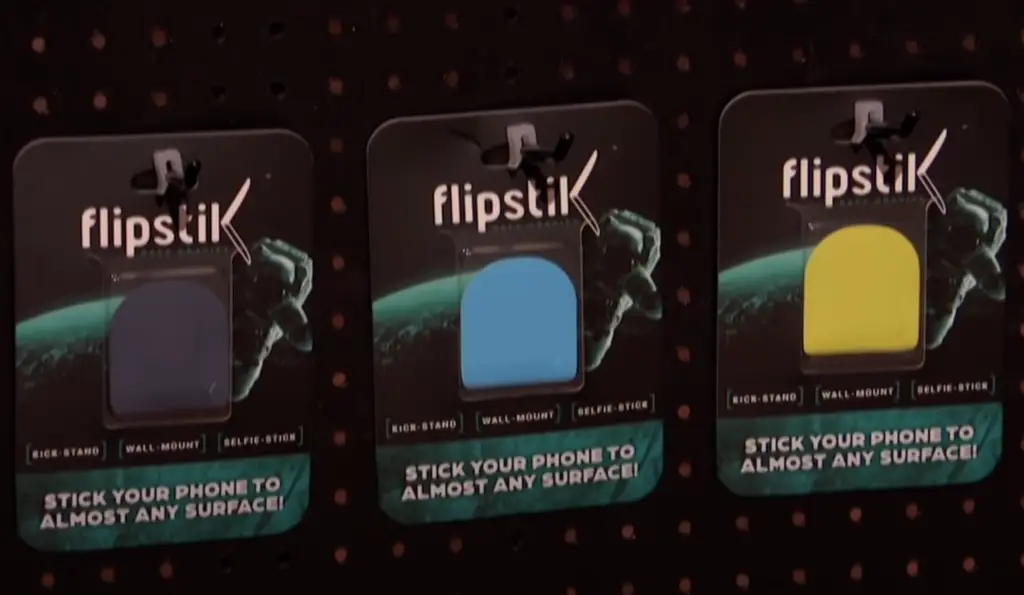 Who Should Use Flipstik:
Selfie Enthusiasts: If you love taking selfies but struggle with finding the perfect angle or hate carrying around a selfie stick, Flipstik provides a hands-free solution;
Video Content Creators: Whether you're a vlogger, content creator, or just like recording videos for fun, Flipstik can help you record steady, professional-looking videos from any flat and clean surface;
Fitness Buffs: If you like watching workout videos while exercising, Flipstik can mount your phone on various surfaces, so you don't have to worry about holding your phone or finding a place to put it;
Cooks and Bakers: If you often follow recipes on your phone, Flipstik can stick your phone to your kitchen tiles or cabinets, making it easier to read your recipes hands-free;
Drivers: Flipstik can stick your phone to your car dash, allowing you to use your phone for navigation without having to hold it;
Remote Workers and Students: If you're working or studying remotely and often need to video call, Flipstik can help you set up a stable, hands-free setup [4];
About the Founders Of Flipstik
In his pitch on Season 12, Episode 4 of "Shark Tank", Akeem sought a $ 100,000 investment in exchange for a 20 percent ownership stake in the company. This pivotal moment marked the beginning of Flipstik's journey towards success.
For those who frequently create videos using their phones, maintaining a steady shot is crucial for achieving high-quality recordings and capturing the entire scene without any unwanted shaking. This is where Flipstik comes into play. It allows you to securely attach your phone to a flat surface using synthetic Setae technology, preventing any unwanted movement while you use your device.
Akeem's path to entrepreneurship was not without its challenges. Despite initially pursuing a chemical engineering degree at Harvard on a full scholarship, he had to give up his scholarship and return to Missouri. He briefly worked for a Fintech firm, but his passion for entrepreneurship persisted.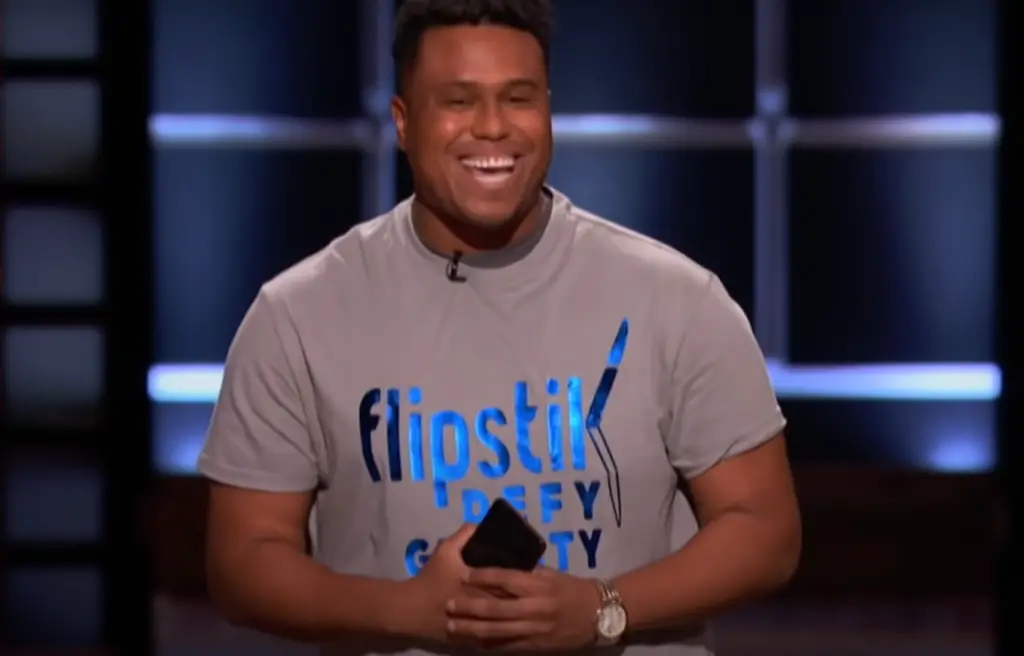 Driven by his ambition to become his own boss, Akeem founded Flipstick Company. His determination to achieve this dream had been with him since a young age, and he remained steadfast in his pursuit.
Akeem's career journey included positions at various telecommunications companies, including a significant role at Square, a prominent financial technology firm. While he excelled in his roles, he eventually decided to pursue self-employment, driven by the desire to find a way to make hands-free phone calls at work.
In late 2017, Akeem had a late-night conversation with his uncle, during which he learned about a reusable adhesive that NASA had researched back in the '70s. This adhesive sparked his imagination, leading him to envision how it could be used to securely attach a phone and prevent it from falling.
Inspired by this idea, Akeem developed the Flipstik, which serves as a versatile "kickstand". This innovative device allows you to attach your phone to virtually any smooth surface by affixing it to the back of your device. Plus, the Flipstik is easy to clean with soap, water, or alcohol, and it comes in a wide array of colors and patterns to suit your style and preferences.
Akeem's journey from his days as a student to the creation of the Flipstik is a testament to his entrepreneurial spirit and determination.
The Pitch Of Flipstik At Shark Tank
Akeem Shannon brought a unique and entertaining pitch to the Shark Tank when he presented his product, Flipstik. Instead of a traditional pitch, he kicked things off with a self-written rap, capturing the sharks' attention and setting the stage for his innovative product.
During his pitch, Akeem demonstrated Flipstik's impressive capabilities by applying it to various messy surfaces and then effortlessly cleaning it before attaching it to glass [6]. While the sharks were entertained by his presentation and found Flipstik intriguing, they had reservations about its sales performance.
Kevin O'Leary, known for his pragmatic approach, saw potential in the product and offered Akeem the $ 100,000 investment he sought in exchange for a 20 % equity stake in Flipstik. Akeem shared that Flipstik had generated $ 115,000 in sales over the past year and a half, with an additional $ 1,500 in monthly sales leading up to the episode's airing. However, the lower sales in part due to the pandemic prompted Akeem to seek a shark's assistance in boosting the company's revenue.
Despite Kevin's initial interest, he dropped out of the deal after learning about the recent sales figures. Barbara Corcoran was the first to opt out, expressing skepticism about the product's potential value. Daymond John followed suit, explaining that he already had investments in the technology industry.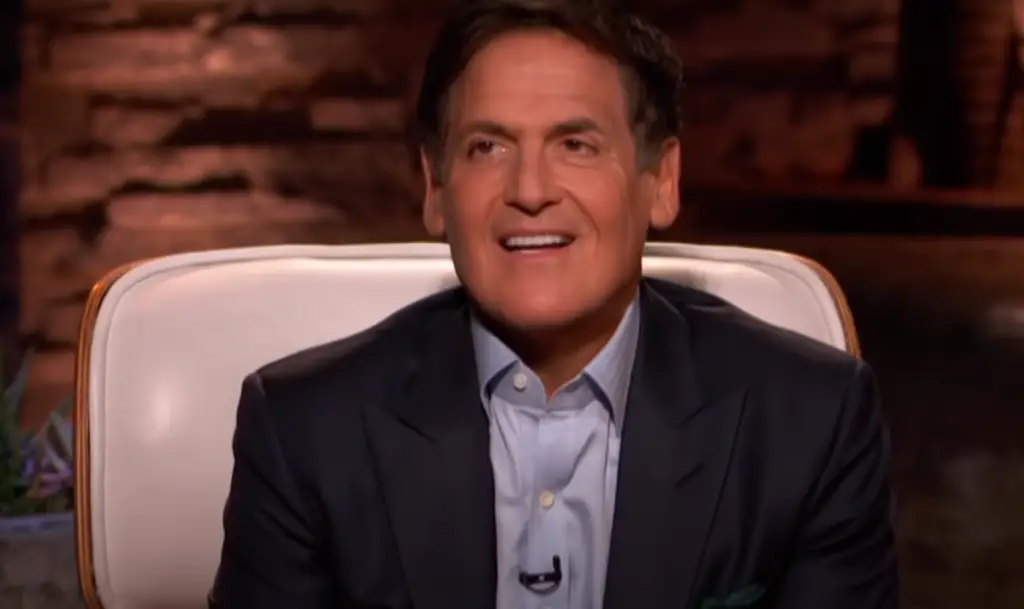 However, Lori Greiner saw promise in Flipstik and believed she was the right shark to help take it to the next level, given her experience with visual products. She extended an offer of $ 100,000 for a 25 % equity stake in the business. 
Akeem carefully considered his options and ultimately accepted Lori's offer, recognizing the value of her expertise and enthusiasm for the product. This partnership with Lori Greiner marks a pivotal moment in Flipstik's journey as it strives to expand its market presence and sales.
Flipstik After The Shark Tank
In that same year, Akeem took a significant step in protecting his product by securing trademarks and patents for Flipstik, a crucial move to safeguard his invention.
The following year, Flipstik achieved another milestone by participating in and emerging victorious in the CES Retail Pitch competition. This achievement propelled the company forward, resulting in more than $ 100,000 in sales.
While these accomplishments are certainly impressive for a newly established business, Akeem recognizes the potential for even greater success. He is now seeking the support of a Shark investor to help take Flipstik to the next level by achieving nationwide distribution.
With the backing and expertise of a Shark, Flipstik aims to expand its reach and make its innovative product accessible to consumers across the United States.
The Net Worth Of Flipstik
Flipstik made a successful deal on Shark Tank at a valuation of $ 400,000 [8]. This achievement is particularly noteworthy considering that the company had annual sales of just $ 100,000 at the time of its inception. However, with the guidance and support of Lori Greiner, Flipstik managed to significantly boost its annual revenue to an impressive $ 5 million as of April 2022.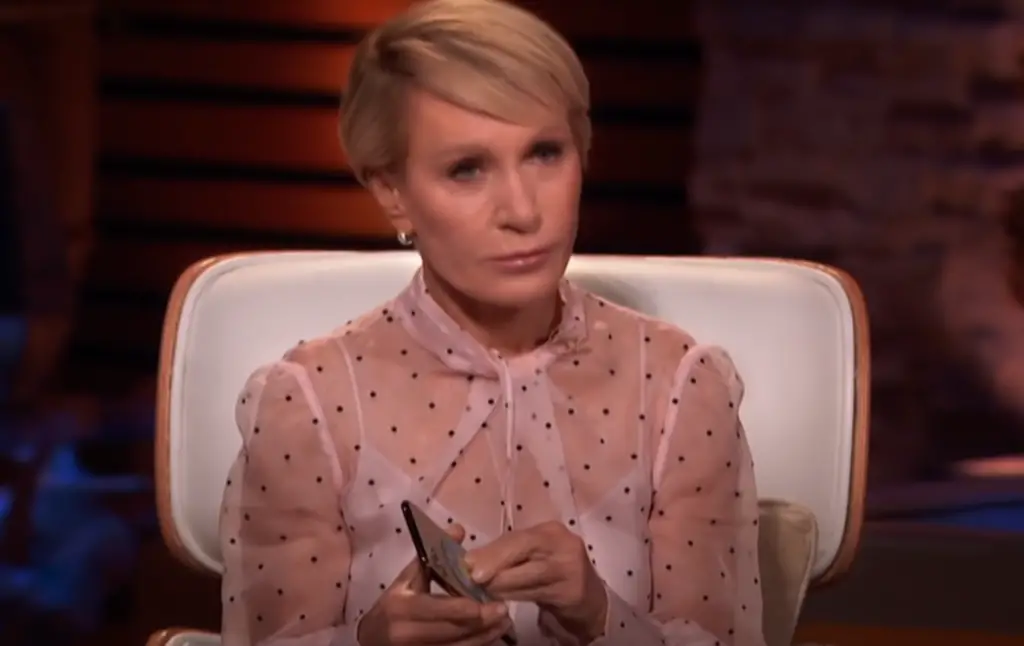 Alternatives To Flipstik:
Ohsnap: This company develops mobile phone accessories such as grips, stands, cases, and chargers. It's a viable alternative to Flipstik, offering a range of products that can enhance the functionality of your smartphone;
Popsocket: Popsockets are widely popular for their grips that can be attached to the back of almost any mobile device or case. They can also function as a stand for your device;
Goat Case: Known for their "Anti-Gravity" phone cases, Goat Case allows you to stick your phone to glass, mirrors, whiteboards, metal, kitchen cabinets, tile, car dashboards, and more;
Spyder: While the details about this competitor are not specified, Spyder is listed as one of the top competitors of Flipstik;
LandW Industrie: This company is also listed as one of the competitors of Flipstik. However, specific details about their phone accessories were not provided;
ProSys Servo Fi: Another competitor listed for Flipstik, but specific details about their products are not provided;
BDI: BDI is another listed competitor of Flipstik, although further details about their offerings are not mentioned;
PopSockets: PopSockets are collapsible grips that attach to the back of your phone. They can be used as a stand, grip, or cable organizer. PopSockets are widely popular and come in various designs;
Phone Grips and Stands: There are various phone grips and stands available on the market, including brands like Spigen, iRing, and LoveHandle. These attach to the back of your phone and provide a secure grip or a stand function;
Magnetic Phone Mounts: Magnetic phone mounts can be placed in your car or on other surfaces and use magnets to securely hold your phone. Some are compatible with cases that have metal plates;
Phone Holders for Cars: These are designed to mount your phone on your car's dashboard or windshield, allowing for hands-free use while driving. Brands like iOttie and Belkin offer such products;
Universal Tripod Mounts: If you need a way to attach your phone to a tripod for photography or video recording, universal tripod mounts are available. These typically have adjustable clamps to fit different phone sizes;
Phone Stand Holders: These are adjustable stands that can hold your phone at various angles for watching videos, making video calls, or reading. They come in various sizes and styles;
DIY Solutions: You can create your own phone stand using household items, such as binder clips, rubber bands, or even a simple stack of books. There are many creative DIY phone stand ideas available online;
Smartphone Cases with Built-in Stands: Some smartphone cases come with integrated stands that can be folded out when needed. These cases are designed to provide both protection and functionality;
Flexible Phone Holders: Flexible phone holders, such as the Joby GorillaPod, can be wrapped around objects or bent into various shapes to hold your phone in different positions;
Desk Stands: If you need a stationary solution for your desk, there are many phone stands designed to hold your phone at a comfortable viewing angle. These come in various materials and styles [9];
---
FAQ:
Is Flipstik still in business?
It's great to hear that Flipstik is still thriving in the market and has established a strong presence in retail stores across the country. The company's vision for a robust retail presence seems to have paid off, and it's evident that the product has found a solid footing in the market.
While Lori Greiner's initial involvement may have been instrumental in Flipstik's growth, it's not uncommon for entrepreneurs to find that post-Shark Tank, the level of ongoing support from the sharks can vary.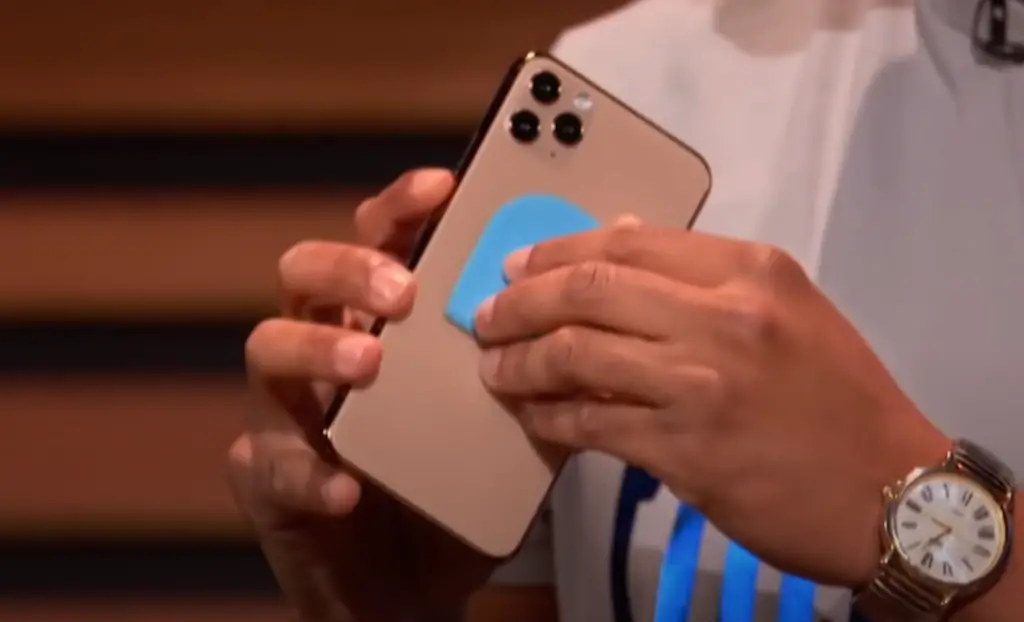 Nevertheless, it's clear that Flipstik's resilience and ability to succeed in the retail landscape have allowed it to continue flourishing even without extensive support from its Shark Tank investor. This showcases the company's determination and adaptability in the competitive business world.
Does Flipstik work on any surface?
Yes, according to multiple sources, including the Flipstik official website and Amazon, the Flipstik can be used on any flat and clean surface. This includes materials such as glass, plastic, brick, tiles, metal, leather, wood, and more.
How long does a Flipstik last?
The artificial setae adhesive (represented by the azure adhesive on the front side) boasts an impressive longevity of up to 1,000 applications!
How strong is Flipstik?
The reusable adhesive known as "Synthetic Setae" in Flipstik's design draws inspiration from NASA's gecko foot research and exhibits a remarkable holding capacity of up to 2 lbs. This Setae Adhesive becomes active upon contact with a surface and effortlessly undergoes cleaning with the help of a Flipstik Lik Wipe.
What to do if your Flipstik gets dirty?
You can employ any alcohol-infused wipe to effectively cleanse the Setae. Whether it's hair, sand, dirt, dust, or food particles that find their way onto the Flipstik, they will effortlessly dislodge, leaving it ready to maintain its adhesive power for countless uses!
Will Flipstik work with your phone model?
Effortlessly detach and attach any Flipstik – give them all a whirl! Compatible with the majority of phones and their cases, it's important to note that it won't adhere to rough or damp surfaces or silicone cases.
How much is the company Flipstik worth?
The Flipstik brand boasts an estimated value of approximately $ 25 million.
Who invested in Flipstik?
Flipstik secured its most recent funding through a Pre-Seed round on December 19, 2022, with backing from three investors. Notably, Maxine Clark and Arch Grants are among the latest investors to support the company.
What is the richest business from Shark Tank?
According to various online sources, the most successful business to come out of Shark Tank is Scrub Daddy, a company that produces a texture-changing household sponge. As of 2020, it had over $ 209 million in sales.
Does Shark Tank really pay?
It's a crucial distinction to keep in mind that although the sharks receive compensation for their participation in the show, any investments they make in the entrepreneurs' businesses, should they decide to invest, come from their personal funds. The financial support offered by Shark Tank investors is entirely self-funded and is not supplied by the show itself.
Do Shark Tank deals fail?
Yes, some Shark Tank deals do fail. Although an agreement is made on the show, it's contingent on due diligence and further negotiations. This means that sometimes deals fall through after the show.
Do Shark Tank entrepreneurs get paid?
While the entrepreneurs themselves do not receive a direct payment for appearing on the show, they have the opportunity to secure investments from the Sharks.
Is Shark Tank India real?
Yes, Shark Tank India is a real television show. It's an Indian adaptation of the American series, featuring Indian entrepreneurs pitching their businesses to a panel of investors.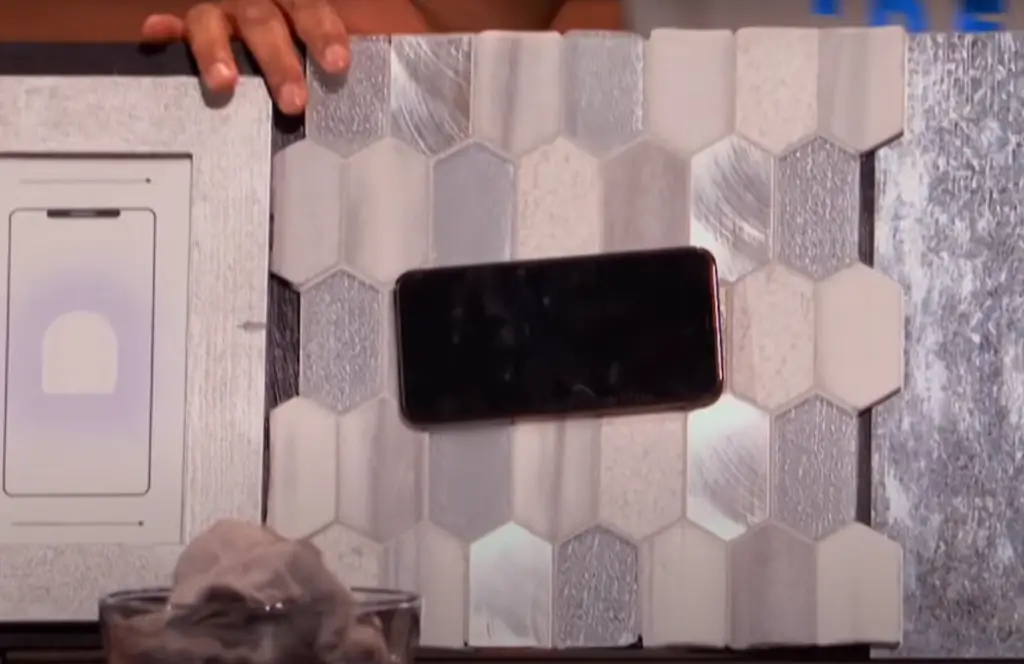 Does Mark Cuban get paid for Shark Tank?
As a member of the panel of investors, Mark Cuban does receive compensation for his appearance on Shark Tank. However, the exact amount is not disclosed publicly.
Is Shark Tank good for entrepreneurs?
Shark Tank can be beneficial for entrepreneurs as it provides them with a platform to showcase their products/services to a larger audience. Additionally, they have the opportunity to secure investments from the Sharks.
Is Shark Tank an "angel" investor concept?
Yes, Shark Tank can be considered an "angel investor" concept. The Sharks are successful entrepreneurs who use their own money to invest in the businesses pitched on the show, similar to angel investors.
Who invested how much in Shark Tank?
The Sharks on Shark Tank invest their own money into the businesses pitched on the show. The amount each Shark invests varies depending on the deal negotiated during each episode.
Useful Video: Kevin Retracts His Offer After Flipstik Entrepreneur Hesitates
---
References:
https://bizzbucket.co/flipstick-shark-tank-update/
https://sharktanktalks.com/flipstik-shark-tank-update/
https://sharktankrecap.com/flipstik-phone-case-update-season-12/
https://onlinebizbooster.net/what-happened-to-flipstik-after-shark-tank/
https://www.sharktankblog.com/business/flipstik/
https://gazettereview.com/flipstik-update-shark-tank/
https://thecinemaholic.com/update-on-flipstik-from-shark-tank/
https://sharktanktales.com/flipstik-shark-tank-update/
https://www.getflipstik.com/pages/how-it-works