On Season 12 of Shark Tank, Daniel Lubetzky, a guest shark, invested in Tandem Boogie. The company had an innovative product that was essentially a swimming board but with a twist- it allowed two people to swim together at the same time. But what happened to them after the show? Did they succeed or fail? In this article, we'll answer those questions and give you some tips on how you can apply their success (or failure) to your business.
History of the Founders
Water sports are known to bring people together. The act of flying through the water, usually while clinging to another person, can create a sense of camaraderie and togetherness that is hard to come by in other activities.
Boogie boarding is one such water sport that is relatively easy to do and does not require any special equipment. All you need is a board and someone to hold onto the back of it. But most boogie boards just aren't designed for two people.
This is where Tandem Boogie comes in. Manya and John Clark are the proud parents of three daughters. And they are big fans of water sports! They wanted to share their love for the activity with their daughters. And they were fully aware of how doing sports together can bring people closer!
But they quickly realized that there were no boogie boards on the market that could accommodate more than one person. So they started planning and designing their own board that would be perfect for two people. The result is the Tandem Boogie!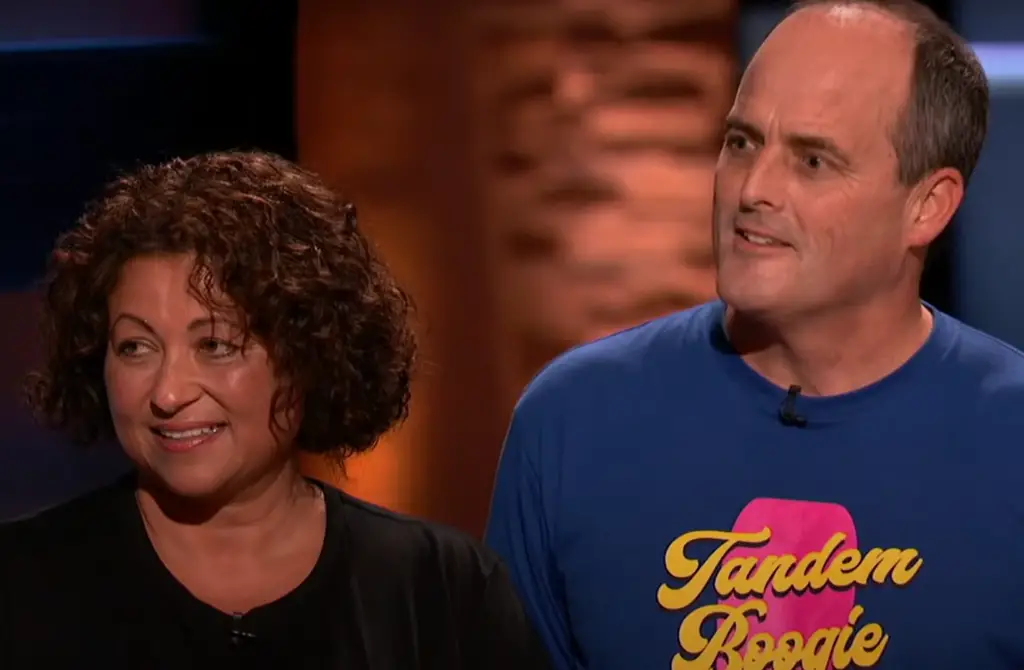 They began designing their own boogie boards back in 2019. It took them a while to perfect the design. They are selling both the default, standard foam board, and an inflatable version. The inflatable boards are great for those who want to take their board with them on vacation or to the lake.
And the inflatable boards are their best-selling board by far! It uses the same kind of fabric Avon boards are made from. It even got praised by the creator of the original boogie board, Tom Morey!
John was the one responsible for the sales. He still held the VP of Sales job at Infinite Storage Solutions. What's more, Manya owned her own shelving business as well! So they were no strangers to the business world. This made starting their new venture a lot easier.
Manya was mainly responsible for manufacturing and design. John was in charge of sales and marketing. They had a great team of people working with them and they were all passionate about their project!
Their daughter too helped them out a lot with the business. Alleanna was responsible for social media management and she was doing an amazing job at it. Lyla was behind the merchandise and Juju was the Chief Fun Officer!
They Kickstarter their business with the help of a Kickstarter campaign. This a common step for many businesses these days. They managed to raise over $ 31,000 which was more than enough to get their business started. Especially considering their campaign ran in the middle of the COVID pandemic when people would think about water sports less.
They got tons of positive feedback from their customers. They were happy to have a board that they could use with their kids or friends. And the Clarks were getting more and more orders by the day!
Local press gave them a lot of love too. This helped them attract even more customers and their business was quickly growing.
The Clarks managed to get their business off the ground without any help from investors. Each board was selling for $ 459 back then but they decided to drop the price a little for the Shark Tank show, down to $ 400.
Yes, the couple decided to appear on Shark Tank in 2020, in hopes of attracting more customers and growing their business even further. Let's see how it went for the Clarks! [1] [2]
Tandem Boogie at Shark Tank Pitch
The Clarks appeared at Shark Tank in the 12th Season, months after they started selling their product. They asked the Sharks for $ 100,000 in return for 10% equity. They have sold around $ 43,000 worth of boards just in two months and were looking to expand their sales.
A solid financial history was enough to back up their claims and so they decided to go with a pitch. With each board costing around $ 150 to make and selling for $ 459, they were making a good profit. Their main aspiration is to go retail and have their boards in sports stores.
Sadly, not all sharks are instantly impressed. Mark and Lori for example go out. Robert however is quite interested. He mentioned that the Clark family reminds him of another family business he invested in, Hamboards – surf training boards that work like skateboards. He is impressed by their background and their knowledge of the industry. He asked John about his desired percentage but John replied by asking if he would consider a tandem partner.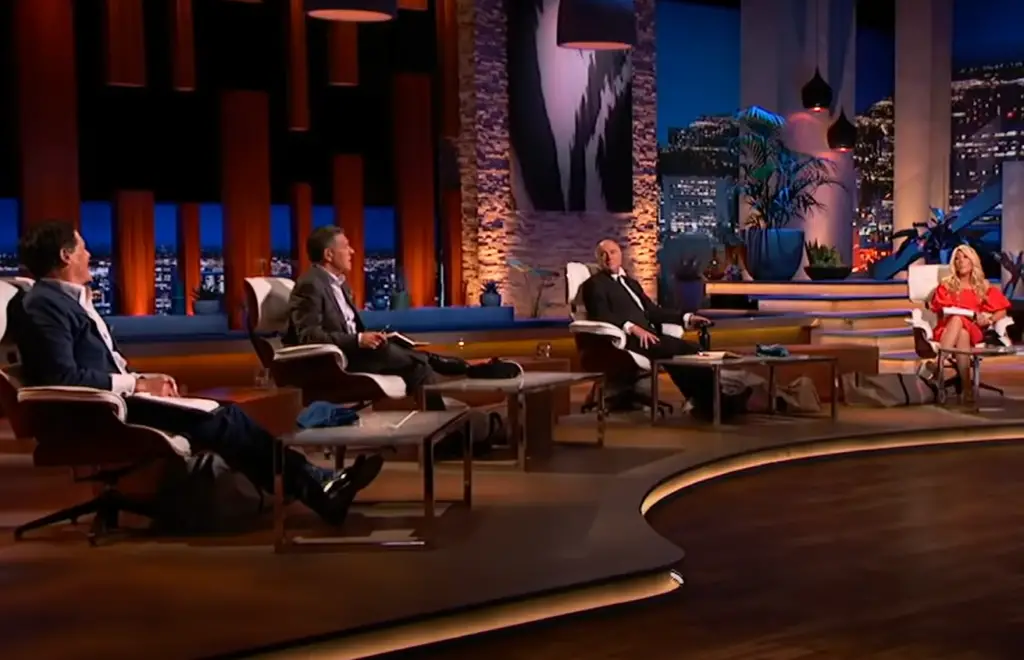 After all the rest pass, the only shark besides Robert that's left is a guest of the episode, Daniel Lubetzky. And he actually loves the product! He thinks it's a great idea and says that he's willing to team up with Robert for 25%. But Robert thinks this percentage is too low and so he offers 35% instead, to which Daniel agrees. In the end, the Clarks went with Robert and Daniel as their tandem partners for $ 100,000 for a 35% stake. [1] [2]
What Happened to Them After the Show
So as we can see, the Clarks went with Robert and Daniel as their tandem partners. But what happened to the aspiring family since then? After all, getting a deal from the Sharks is one thing, but making that deal work and turning it into a successful business is another.
Since they appeared on Live TV, it's a given that the Clarks have received a lot of public attention. People were curious about the product, and they were also interested in the idea behind it. The concept of tandem boogieing is not something that you see every day, so it's understandable that people would be curious about it. The good news is that the Clarks have been able to capitalize on this public interest and turn it into a successful business.
As far as we know, they managed to close the deal with Daniel but have yet to do so with Robert. But that didn't stop them from trying to get the business off the ground. They've been working hard on their manufacturing process and have even managed to get their first batch of production-ready tandems out the door.
They have decided to rebrand themselves to TANDM Surf shortly after the show and have also updated their website. As of now, it seems like they are still in business and working hard to make their dream a reality.
Both investors have supported the Clarks on their social media pages, giving them extra exposure. With all this help, it seems like TANDM Surf has a good chance of making it big in the surfing community.
Manya said she was pleased to work with both Robert and Daniel since they too were children of immigrants just like her. She wants to make her American dream come true by making Tandem Boogie a success.
Sadly we couldn't find how much revenue they have made so far exactly, but we are sure that it's in the 5-figure range at least. We will update this post if we find out more!
As for their social media presence, they are doing quite well. Their Instagram account has over 3K followers and is constantly updated with new photos and videos. Their Facebook page is also quite popular, with over 1,5K likes.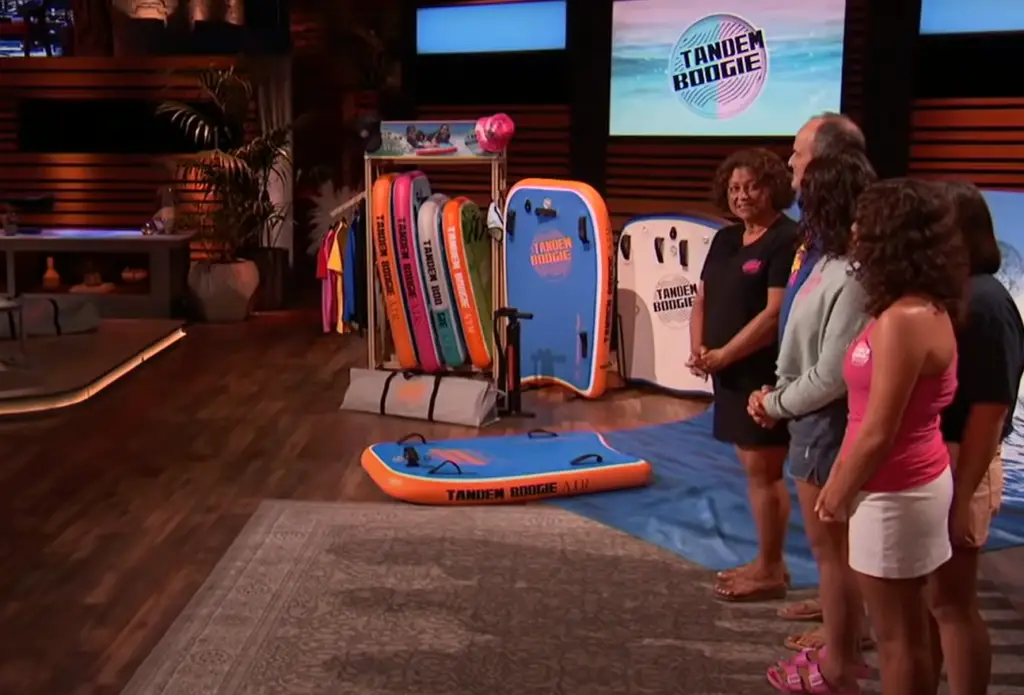 Their official website offers more than just tandems for sale. You can also find helpful tips on how to use the product, as well as a blog with interesting articles about surfing in general. The family also shares news about the upcoming surfing events that they will be participating in. [3] [4] [5]
Where Can You Buy Tandem Boogies
Now let's take a look at where you can buy Tandem Boogies. The best place to start is, of course, their website. As we mentioned before, they have updated it recently and it looks great.
Besides boogie boards, Clarks has also released an inflatable surfboard! The Tandem Boogie Surfboard is their latest product and it's perfect for those who want to try surfing but don't have the space for a full-sized board. It comes with a camera mount so you can capture all the action. These are sold for $ 695.
Last but not least, there are kayaks! The Tandem Boogie kayaks are perfect for those who want to get out on the water with a friend. They come in a set with a paddleboard and a kayak so you can switch things up. These are by far the most expensive items, selling for $ 1,395. Tandem Boogies are also available on Amazon. They have both original and inflatable models. Prices vary depending on the seller but they are usually lower than what you would find on the Clarks' website.
If you want to get the boards for cheaper, the TANDEM website has a used board section where you can find pre-owned boards for a fraction of the price. You can select the condition you find acceptable and search for the best deal.
Besides the boards, Clarks also sell TANDEM merchandise like T-shirts, racers, and hoodies. You can find all of these on their website in the "Shop" section. Prices for these items start at $ 25.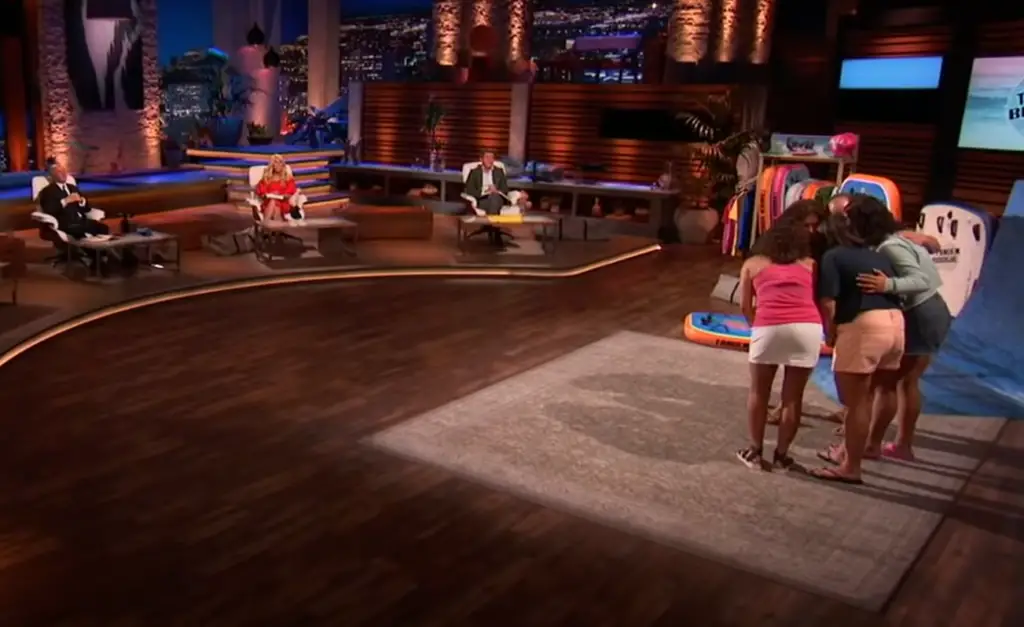 The Clarks had a lot of faith in their product. They believed that it would bring people together and make them happy. And they were right! Tandem Boogie is now one of the most popular water sports around! [4] [6]
---
FAQ
Did Tandem Boogie get a deal?
Yes, the Tandem Boogie family managed to get an investment from Robert Herjavec and Daniel Lubetzky.
The deal was for $ 100,000 for 35% equity in the company. This values the company at $ 285,714. This was a fair deal for both parties as it gave the Sharks a good return on investment while also giving the Tandem Boogie family the capital they needed to grow their business.
While the Clarks managed to close the deal with Daniel, they didn't close their deal with Robert. But, this didn't matter in the end as they had already made a deal with Daniel.
Is Tandem Boogie still in business?
Yes! Tandem Boogie is very much still in business. In fact, they've even expanded their product line and are now offering a wider variety of items for people to choose from. One of the most common questions we get asked is what happened to Tandem Boogie after Shark Tank. People want to know if the company is still around and if they're doing well.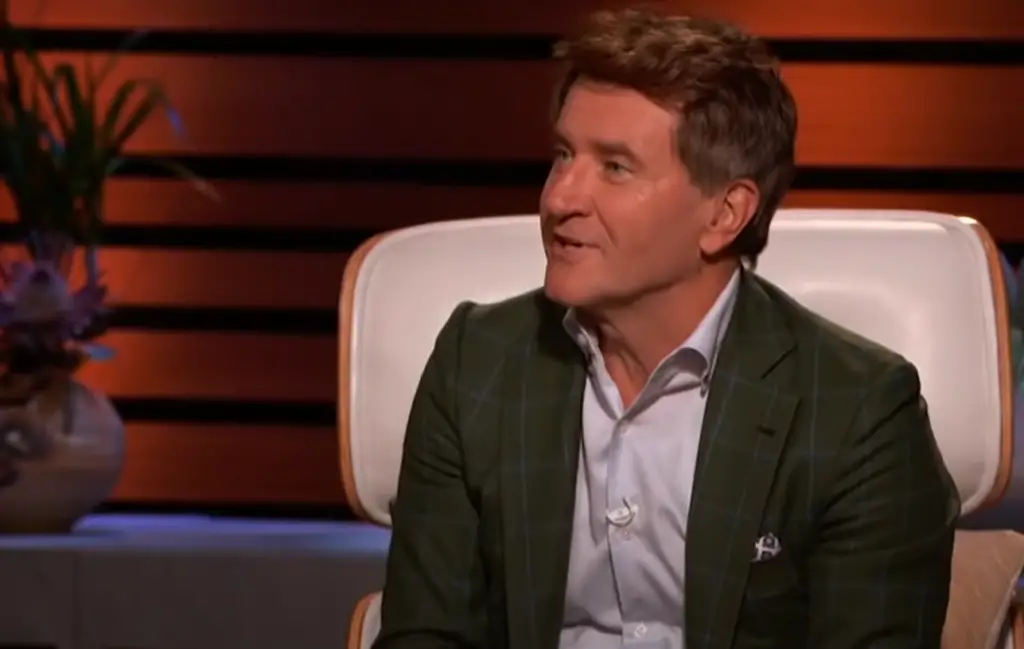 The short answer is that Tandem Boogie is indeed still in business and they are doing quite well! In the time since appearing on Shark Tank, the company has managed to grow significantly and they now offer a much wider range of products than did before. While we can't say how much exactly they've grown, we can say that they're doing well enough that they were able to expand their product line and are now doing quite well for themselves.
Who invested in Tandem Boogie?
The Clark family managed to get themselves an investment from two sharks in the tank. They went in asking for $ 100,000 in return for 25% stake in their company. They managed to get offers from Robert Herjavec and Daniel Lubetzky. Both sharks teamed up and offered a $ 100,000 for 35% stake in the company. The family was happy with the offer and they accepted it.
Who owns Tandem Boogie?
Tandem Boogie is currently owned by Manya and John Clarks, parents of three. The company has done pretty well in the two months since they've been on Shark Tank. They've made over $ 40,000 in sales and have been managing the business well since they had jobs related to business and marketing before they started Tandem Boogie. And their daughters help them out a lot too.
Useful Video: A Rear View! | Tandem Boogie on Shark Tank
Conclusion
All in all, it seems like the Shark Tank journey turned out to be a success for Tandem Boogie. Manya and John were able to gain valuable exposure and secure a deal with Robert Herjavec and Daniel Lubetzky. However, they managed to close the deal only with one shark, Daniel.
Still, that didn't stop the aspiring family! They've continued to work on their dream and business. And, it looks like it's starting to pay off – the Tandem Boogie is now slowly entering the retail world, you can see their products in selected stores in the Southern USA.
They are also constantly working on creating new ways to enjoy water sports. Recently, they've introduced Tandem Surfing, which is basically an inflatable surfing board that doesn't sacrifice stability and fun.
Overall, it seems like the experience was a positive one for the company and has helped them to become the successful business they are today. If you're considering appearing on Shark Tank, or are just curious about what happens after the cameras stop rolling, then this article has hopefully provided some useful insights.
---
References:
https://www.sharktankblog.com/business/tandem-boogie/
https://www.looper.com/887066/whatever-happened-to-tandem-boogie-after-shark-tank/
https://www.facebook.com/tandmsurf
https://tandmsurf.com/
https://www.instagram.com/tandmsurf/
https://www.amazon.com/stores/page/62D27EBC-1726-4002-9597-545A4B4BEBD5?ingress=2&visitId=2bef9370-daf8-4282-8cd2-a3b918044a22&ref_=ast_bln