In the high-stakes world of entrepreneurial innovation, securing a deal with the formidable panel of investors on ABC's hit series Shark Tank is a dream coveted by countless aspiring business owners. For Greg Nigro, the creator of Terra-Core Fitness, this dream turned into a reality during his appearance on the show's eleventh season. 
With an initial valuation of his company at $ 2 million, Greg's pitch sought a $ 300,000 investment in exchange for a 15% stake in Terra-Core Fitness. What unfolded during and after this pivotal moment in the Terra-Core Fitness journey is a story of determination, innovation, and remarkable success.
The Terra-Core, a revolutionary fitness utility item, made a memorable debut in the Shark Tank as Greg showcased its multifaceted design and versatility. This all-in-one fitness solution promised to redefine the way people approach their workouts by combining balance training, strength conditioning, and portability into one compact package.
As Greg demonstrated various exercises on the Terra-Core, the sharks were visibly intrigued, and their interest intensified when he unveiled the accompanying fitness app, which provided an extensive library of workout routines designed specifically for the Terra-Core.
What Is Terra-Core Fitness?
Terra-Core Fitness represents the epitome of our understanding of human-machine training and strength enhancement. This innovative device serves as a dual-purpose balancing trainer and bench, seamlessly integrating with dumbbells, kettlebells, medicine balls, TRX systems, and various other exercise accessories.
The Terra-Core Fitness unit adheres to rigorous commercial standards, ensuring its durability and suitability for any home gym setup [1].
Terra-Core Workout has introduced a groundbreaking fitness apparatus that conveniently occupies as little as three square feet of space while activating four times the muscle groups.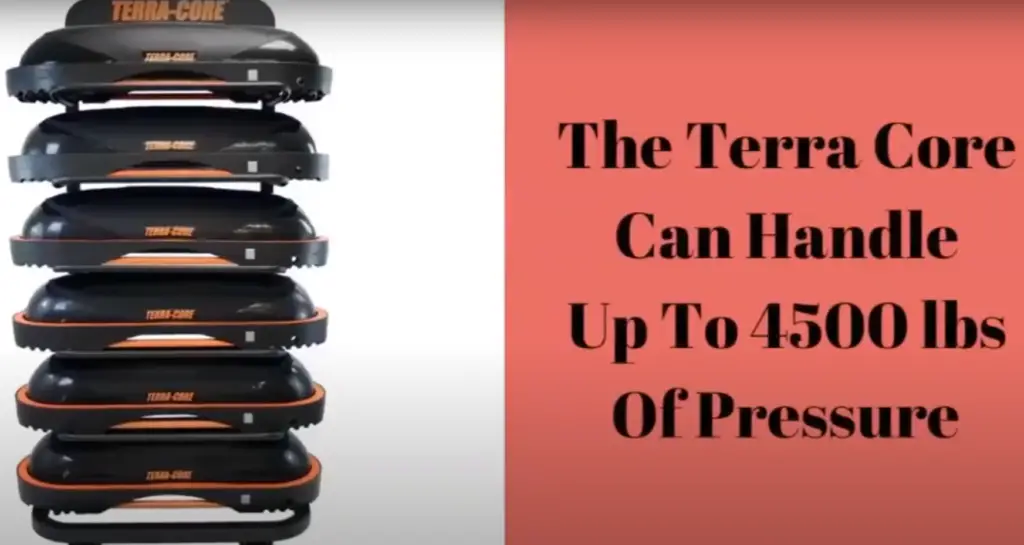 This versatile tool can be lifted, balanced upon, employed as a bench, utilized for burpees, or even hopped over like a step.
Its design closely resembles a step, featuring a gel-coated surface for comfort during exercises and enhanced stability for balance routines, with handholds positioned along the sides and at both ends.
Both Anne Wojcicki, the featured shark guest, and Lori concur on its exceptional comfort.
About Founders Of Terra-Core Fitness
Exercising at home can often become a costly endeavor, given the relatively high prices of fitness equipment. However, Greg Nigro set out to change this by creating the all-encompassing fitness marvel known as Terra Core.
Terra Core is a multifunctional fitness tool that opens up a world of possibilities for various exercises and activities. It serves as a versatile balance trainer, accommodating a wide range of functions [2]. To enhance the user experience, Terra Core comes equipped with a fitness app, offering a plethora of exercise routines specifically designed for the balance trainer, along with the option for users to create and upload their custom routines.
The company not only met but exceeded expectations by delivering the Terra Core to its backers on schedule, subsequently making it available for purchase through its website. The product quickly gained a loyal following as satisfied customers began sharing their experiences on social media, which played a pivotal role in Terra Core's product refinement and evolution [3].
With a growing library of workouts and a stream of positive feedback, Terra Core's journey became a resounding success. Greg saw the potential to further expand and develop his company, aiming to make Terra Core a dominant player in the fitness market. This aspiration led him to appear on Shark Tank, seeking an investment that would catapult his business to new heights and establish Terra Core as a fitness industry leader.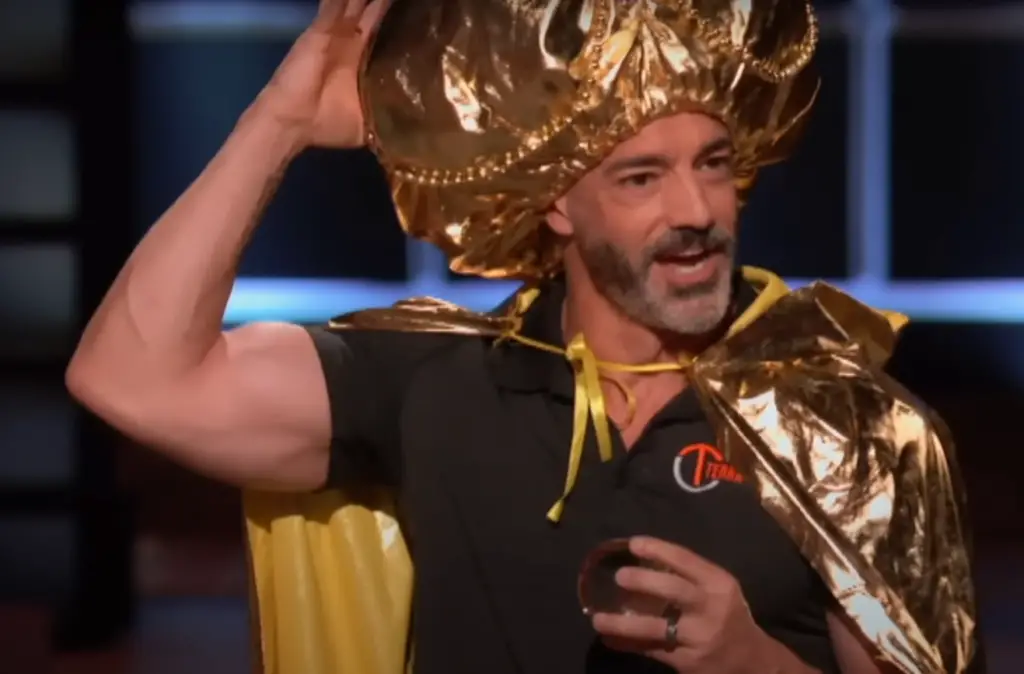 The Pitch Of Terra-Core Fitness At Shark Tank
In Season 11 of the hit show Shark Tank, Greg Nigro made quite the entrance as "The Sultan of Sweat" before swiftly shedding his costume to introduce his company. Greg showcased the Terra Core, emphasizing its patented, comfortable, and portable design [4]. 
He wowed the sharks with a range of fitness exercises that could be performed using the Terra Core, including bench presses, crunches, and leg lifts. Greg also revealed the versatility of the Terra Core by demonstrating its alternative side, which accommodated various other fitness routines.
All the sharks eagerly tried out the product and found it both comfortable and impressive. Greg shared his background, highlighting his two-decade-long tenure in the fitness industry. He had begun selling the Terra Core in 2017, a year after a successful Kickstarter campaign. By that point, the company had amassed lifetime sales of $ 2.1 million [5].
Breaking down their sales, 38% were to gyms and commercial buyers, another 38% were direct-to-consumer (DTC), and the remaining portion comprised international sales. Initially priced at $ 279, Greg decided to lower the Terra Core's cost to $ 199. The product was manufactured in China, with a production cost of $ 79, but Greg believed he could reduce it further to $ 45.
The company anticipated breaking even for 2019 with a projected revenue of $ 850,000 and an expected $ 1.4 million in 2020, resulting in a $ 200,000 profit. Greg emphasized that Terra Core possessed a design patent and a pending utility patent.
Daymond John expressed his interest and offered $ 300,000 for a 40% stake in Terra Core. Kevin O'Leary also threw his hat in the ring, proposing $ 300,000 for 15% equity and an additional $ 20 per unit as a royalty until $ 1 million was recouped.
Greg countered Daymond with an offer of $ 300,000 for a 20% share, which Daymond declined.
Anne Wojcicki raised concerns about the product's potential as a mere fad and inquired about strategies to sustain customer interest. Greg introduced the accompanying app, which is constantly updated with new workouts from fitness professionals. He mentioned plans to incorporate custom user-designed workouts and premium content accessible through a subscription model.
Daymond adjusted his offer to $ 300,000 for a 35% stake in the company. Lori Greiner, who had a similar successful company, expressed her interest despite others labeling Terra Core as a fad. She proposed $ 300,000 for 22.5% ownership.
Daymond revised his offer once more, this time to $ 300,000 for a 30% stake.
Guest shark Anne Wojcicki made her bid, offering $ 300,000 for 17% equity and an ongoing royalty of $ 10 per unit.
Lori, sensing that her offer met the needs of both parties, requested a prompt decision. Greg agreed and accepted Lori's offer.
Leaving the Shark Tank with a deal from Lori, Greg was excited about the future and had ambitious plans to expand and grow Terra Core in the coming years.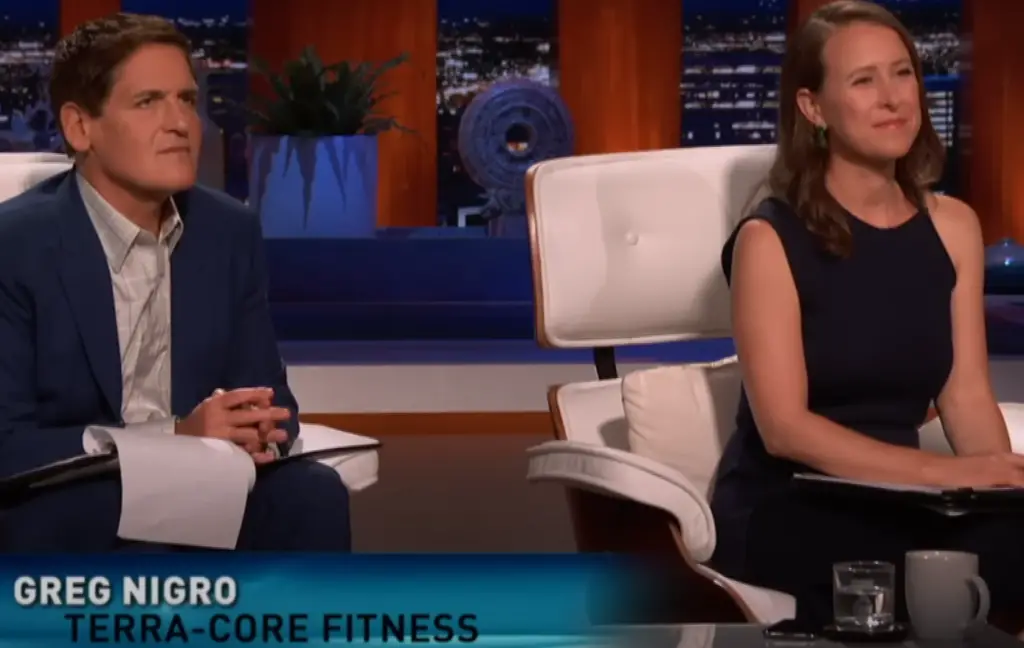 Terra-Core Fitness After The Shark Tank
Much like numerous other "Shark Tank" presentations, Terra-Core enjoyed a significant boost in visibility following its on-screen debut. Following its appearance on the show in late 2019, Terra-Core completely sold out of stock until the end of April 2020 [6]. Notably, the product garnered attention from renowned publications such as Men's Health and The Wall Street Journal.
This success was undoubtedly influenced by the esteemed fitness expert Greg Nigro, who is associated with his wellness consulting brand, The Gym Sherpa, and has worked with esteemed clients such as Vin Diesel and Sylvester Stallone.
Terra-Core continued to thrive as the pandemic took hold, coinciding with a surge in sales of at-home fitness equipment. In the spring of 2020, reports indicated that fitness equipment sales had skyrocketed by a staggering 170%. The Washington Post even speculated that the home fitness trend would remain robust in the post-lockdown era.
The sustained availability of Terra-Core is a testament to the enduring interest in the product. As of now, Terra-Core is accessible through its official website and Amazon. The company has also expanded its offerings to include accessories like resistance bands, sliders, and a massager.
Their YouTube channel features numerous workout routines for home fitness enthusiasts, and their substantial Instagram following of 83,000 followers is a testament to their social media presence [7]. Terra-Core's reputation is further bolstered by endorsements from prominent athletes, including Troy Aiken, Drew Brees, and professional surfer Erin Brooks.
The Net Worth Of Terra-Core Fitness
During the initial pitch on Shark Tank, the company was valued at $ 2 million [8]. However, after Lori's investment in the company, the valuation was adjusted to $ 1.3 million. This change in valuation reflected the impact of Lori's investment and her ownership stake in the business.
Furthermore, the company's financial performance showed significant growth. In 2021, the company reported annual revenue of $ 500,000, indicating a strong increase in its net worth compared to previous years. This growth in revenue contributed to the company's enhanced financial standing and overall value.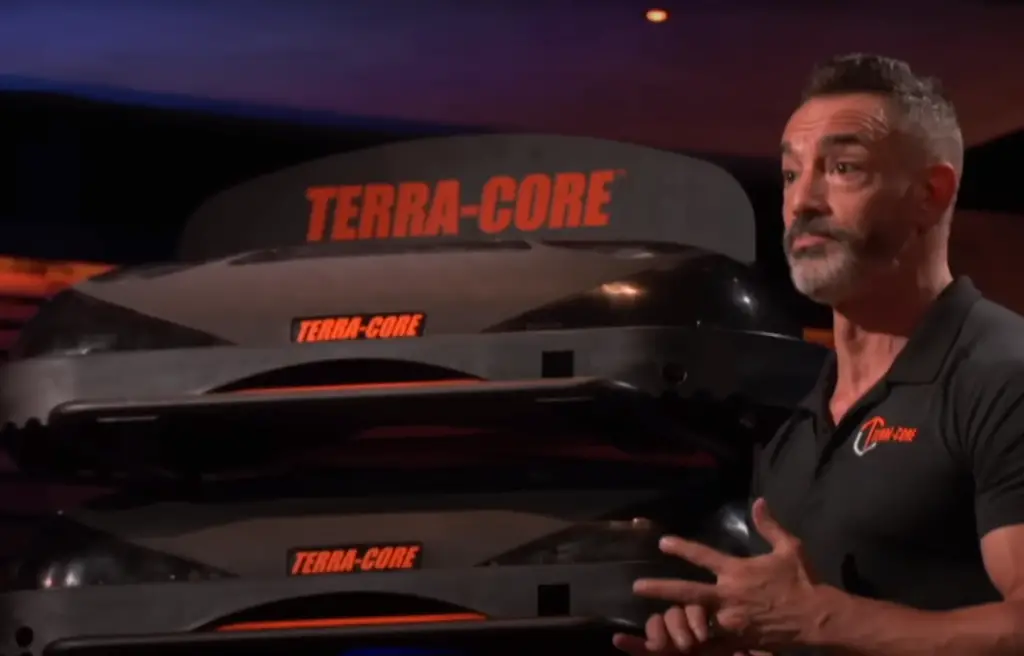 Alternatives To Terra-Core Fitness
If you're looking for alternatives to Terra-Core Fitness for your home workouts or fitness routine, there are several options available on the market that offer similar features and benefits.
Here are some alternatives to consider:
Bosu Ball: The Bosu Ball is a versatile balance trainer that can be used for a wide range of exercises, including stability training, core workouts, and strength training. It's known for its durability and versatility;
Stability Ball: Stability balls, also known as exercise balls or Swiss balls, are excellent for improving core strength, balance, and flexibility. They can be used for various exercises, from planks to squats;
TRX Suspension Trainer: The TRX Suspension Trainer is a portable fitness tool that uses body weight for resistance. It's great for strength training, flexibility, and functional fitness workouts;
Kettlebells: Kettlebells are versatile and compact weights that can be used for a wide range of exercises, such as swings, squats, and presses. They provide an excellent full-body workout;
Resistance Bands: Resistance bands are affordable and portable fitness tools that offer resistance for strength training exercises. They come in various resistance levels and can be used for a variety of workouts;
Ab Roller Wheel: An ab roller wheel is designed specifically for core workouts, targeting your abdominal muscles. It's a compact and effective tool for building core strength;
Step Platforms: Step platforms can be used for aerobic workouts, step-ups, and various cardio exercises. They are excellent for enhancing cardiovascular fitness and lower body strength;
Weighted Medicine Balls: Weighted medicine balls are versatile tools for strength and power training. They can be used for throws, slams, and traditional strength exercises;
Yoga Mat: A high-quality yoga mat is essential for floor exercises, yoga, and stretching routines. It provides comfort and stability during workouts;
Foam Roller: Foam rollers are used for self-myofascial release and stretching. They help alleviate muscle tension and improve flexibility;
Dumbbells: Traditional dumbbells are effective for strength training and can be used for a wide variety of exercises to target specific muscle groups [10];
Remember that the choice of fitness equipment should align with your fitness goals and preferences. Each of these alternatives has its unique advantages, so consider your specific workout needs when selecting the best option for you.
---
FAQ:
What happened to Terra-Core after Shark Tank?
Terra-Core Fitness appeared on Shark Tank Season 11 and made a deal with Lori Greiner, one of the sharks. However, there is no specific information available about what happened to Terra-Core Fitness after their appearance on the show. It would be best to refer to more recent updates or news articles for the latest information on the company's post-Shark Tank progress.
How does the Terra-Core work?
The Terra-Core features a stable, yet unstable platform that can be adjusted to different heights, allowing users to perform a wide range of exercises. By incorporating balance and instability into workouts, the Terra-Core forces the body to engage more muscles, enhancing strength, stability, and coordination.
What are the benefits of Terra-Core Fitness?
Terra-Core Fitness offers numerous benefits, including improved balance, increased core strength, enhanced cardiovascular endurance, and better overall functional fitness. It is a highly versatile training tool suitable for all fitness levels, from beginners to advanced athletes.
Can Terra-Core Fitness be used for rehabilitation purposes?
Yes, the Terra-Core is an excellent tool for rehabilitation exercises. Its adjustable height and stability features provide a safe and controlled environment for individuals recovering from injuries or surgeries. The Terra-Core allows for gradual progressions, making it ideal for rehabilitation purposes.
Who can benefit from Terra-Core Fitness?
Terra-Core Fitness is suitable for anyone looking to improve their fitness levels. It is particularly beneficial for individuals seeking to enhance their balance, core strength, and overall functional fitness. Whether you are an athlete, a fitness enthusiast, or a beginner, Terra-Core Fitness can help you achieve your fitness goals.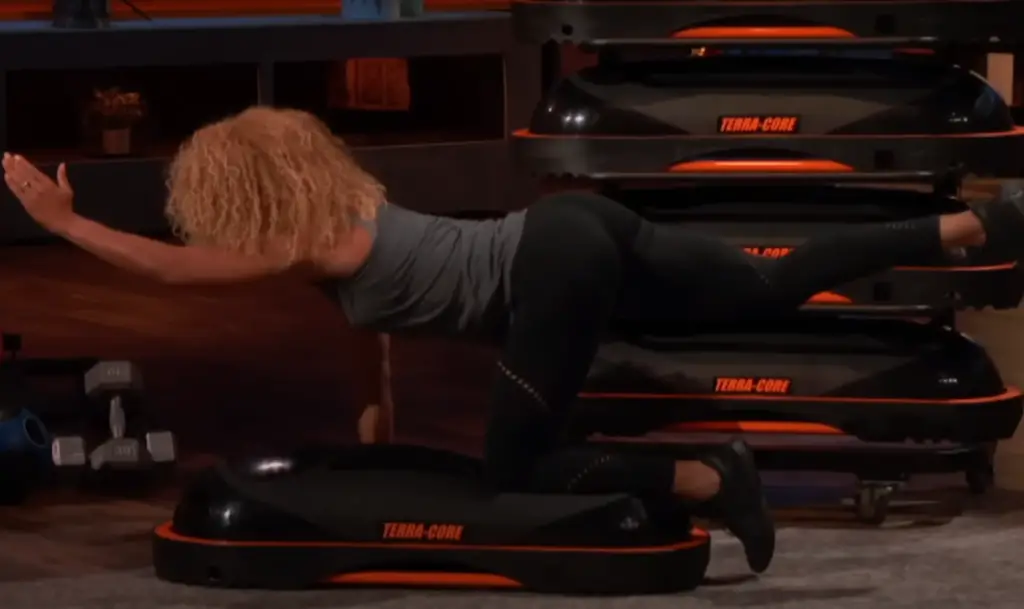 Can Terra-Core Fitness be used at home?
Absolutely! The Terra-Core is designed to be compact and portable, making it perfect for at-home workouts. It can be easily stored and used in small spaces, allowing you to incorporate effective workouts into your daily routine without the need for a gym membership.
Are there any workout programs or classes available for Terra-Core Fitness?
Yes, Terra-Core Fitness offers a variety of workout programs and classes to cater to different fitness levels and goals. These programs are designed by fitness experts and provide structured guidance to help you maximize your results. Additionally, online resources, including instructional videos and workout plans, are available for those who prefer to exercise at their own pace.
How can I purchase a Terra-Core?
Terra-Core Fitness products can be purchased directly from our website or through authorized retailers. Simply visit our website and explore the available options to select the Terra-Core that best suits your needs.
Who is the owner of Terra-Core Fitness?
The owner of Terra-Core Fitness is Greg Nigro. Greg Nigro appeared on Shark Tank to pitch the Terra-Core and made a deal with Lori Greiner.
How much is Lori from Shark Tank worth?
As of September 2023, Lori Greiner's net worth is estimated to be around $ 100 million. Lori Greiner is a successful entrepreneur, inventor, and television personality known for her role as a shark on the popular TV show Shark Tank. She has made numerous successful investments and has built a successful career in the world of business and innovation.
What is the most successful product on Shark Tank?
Shark Tank has seen many successful products over the years, making it difficult to pinpoint the single most successful product. Some of the highly successful products that have emerged from the show include the Scrub Daddy, the Squatty Potty, and the Ring doorbell. These products have achieved significant commercial success and have become household names.
Who was the richest "shark" from Shark Tank?
The richest "shark" from Shark Tank is currently Mark Cuban. Mark Cuban is a billionaire entrepreneur, investor, and owner of the Dallas Mavericks basketball team. He has made successful investments in Shark Tank and has amassed significant wealth through his various business ventures. However, it's important to note that the net worth of individuals can fluctuate over time and may vary depending on various factors.
How much does Terra-Core weigh?
The Terra Core's dimensions are 46 inches (117 centimeters) in length, 17 inches (44 centimeters) in width, and 10 inches (26 centimeters) in height. This versatile fitness tool weighs approximately 28 pounds (13 kilograms).
What is the warranty on Terra-Core?
The Terra-Core undergoes rigorous testing to ensure it can withstand a remarkable 4,500 pounds of pressure. As a testament to its quality, Terra-Core offers an unconditional lifetime warranty against any manufacturer's defects. In the event that one of our products encounters any issues related to manufacturing, we are committed to promptly repairing or replacing it at absolutely no charge to the customer. Your satisfaction and confidence in our product are our top priorities.
Does Terra-Core have an app?
With every Terra-Core purchase, customers receive a complimentary 14-day trial access to the Terra-Core Fitness app. This app provides a wealth of resources, including on-demand workout classes and comprehensive exercise guides to support users in their fitness journey.
How do you pump up with Terra-Core?
To pump up the Terra-Core, you will need an air pump or a compressor with an appropriate nozzle attachment.
Here is a general process to pump up the Terra-Core:
Locate the valve on the Terra-Core. It is usually located on the underside or the side of the product.
Attach the nozzle of the air pump or compressor to the valve;
Begin pumping air into the Terra-Core. Use steady and controlled pumps;
Monitor the inflation level of the Terra-Core as you pump. Check the recommended inflation level in the product's manual or instructions;
Once the Terra-Core is inflated to the desired level, remove the nozzle from the valve;
Close the valve securely to prevent air from escaping;
Double-check the firmness of the Terra-Core to ensure it is properly inflated;
It is important to follow the specific instructions provided with the Terra-Core product for proper inflation and maintenance.
Is any "shark" a billionaire?
Yes, there are multiple "sharks" from Shark Tank who are billionaires. For example, Mark Cuban, who is one of the sharks on the show, is a billionaire entrepreneur and investor. Other sharks, such as Daymond John and Kevin O'Leary, have also achieved significant wealth through their various business ventures. However, it's important to note that the net worth of individuals can fluctuate over time and may vary depending on various factors.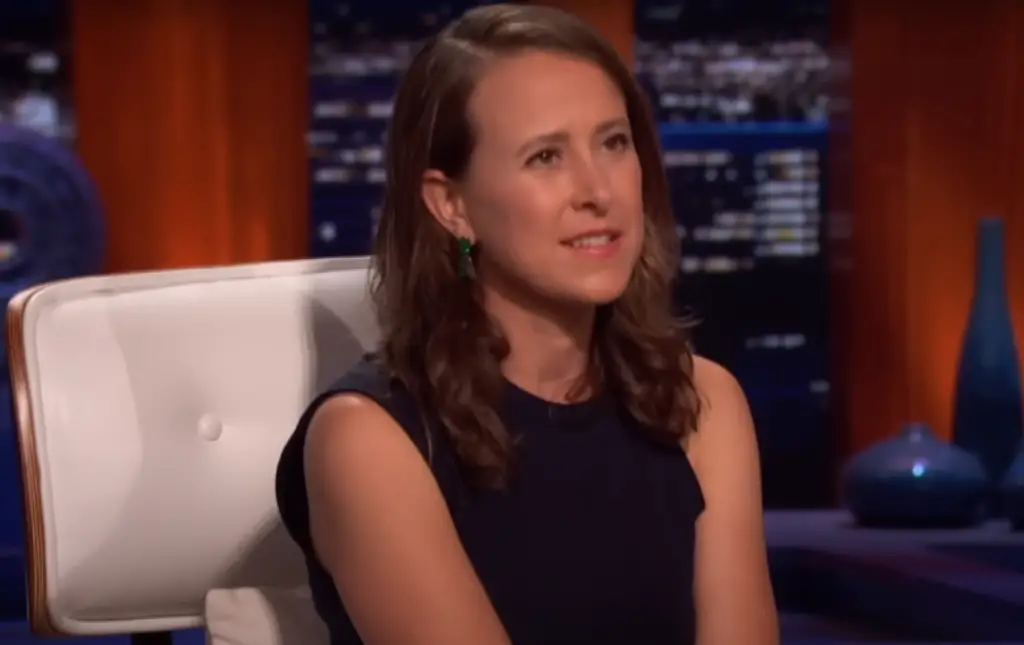 How do you use Terra-Core?
The Terra-Core is a versatile exercise training equipment that can be used for various types of exercises.
Here is a general guide on how to use the Terra-Core:
Place the Terra-Core on a flat and stable surface;
Step onto the Terra-Core with one foot or both feet, depending on the exercise;
Engage your core muscles to maintain balance and stability;
Perform exercises such as step-ups, lunges, squats, push-ups, planks, and more;
Follow proper form and technique for each exercise;
Gradually increase the intensity, duration, and complexity of your workouts as you progress;
Use the Terra-Core as a stable surface for exercises that challenge your balance and coordination;
It is important to refer to the official Terra-Core website or consult with a fitness professional for specific exercise routines and guidelines using the Terra-Core.
Useful Video: Terra Core Review – Is It Worth Buying? Terra Core Balance Trainer Pros & Cons
---
References:
https://www.looper.com/1306949/whatever-happened-terra-core-shark-tank
https://gazettereview.com/terra-core-shark-tank-update/
https://sharktankrecap.com/terra-core-update-shark-tank-season-11/
https://seoaves.com/terra-core-fitness-shark-tank-update/
https://www.sharktankblog.com/business/terra-core/
https://www.sharktanksuccess.com/terra-core-fitness-review/
https://www.therealitytv.com/update-on-terra-core-from-shark-tank/
https://geeksaroundglobe.com/terra-core-net-worth-update-before-after-shark-tank/
https://sharktanktales.com/terra-core-fitness-shark-tank-update/
https://www.terracorefitness.com/