If you're a fan of Shark Tank, then you may remember the episode where Incredible Eats made its debut. This was a product that promised to make mealtime easier and more fun for families. After all, not many companies managed to come up with edible spoons!
The company's founder, Dinesh Tadepalli, managed to impress the Sharks with their product. They even managed to get a deal with Lori Greiner, one of the most successful investors on the show. But what happened to the Incredible Eats after Shark Tank? Keep reading to find out!
History of the IncrEDIBLE Eats Founder
Nowadays, plastic cutlery is one of the most common things that you see people using. It is so convenient and easy to use that many times, we don't even think twice about it. However, there are some cons to using plastic cutlery – they're not biodegradable and they're not great for the environment.
And plastic can leave a nasty aftertaste, which is why many people are looking for an alternative.
Enter the Incredible Eats. The Incredible Eats is a company that makes edible utensils. That's right – you can eat your fork when you're done with it.
Dinesh is an engineer working at Intel, during his free time he decided to work on his new project – making edible utensils. He decided to sell his house in California and moved to Morrisville North Carolina for more affordable housing. That way he could spend his savings on creating prototypes and getting the business off the ground.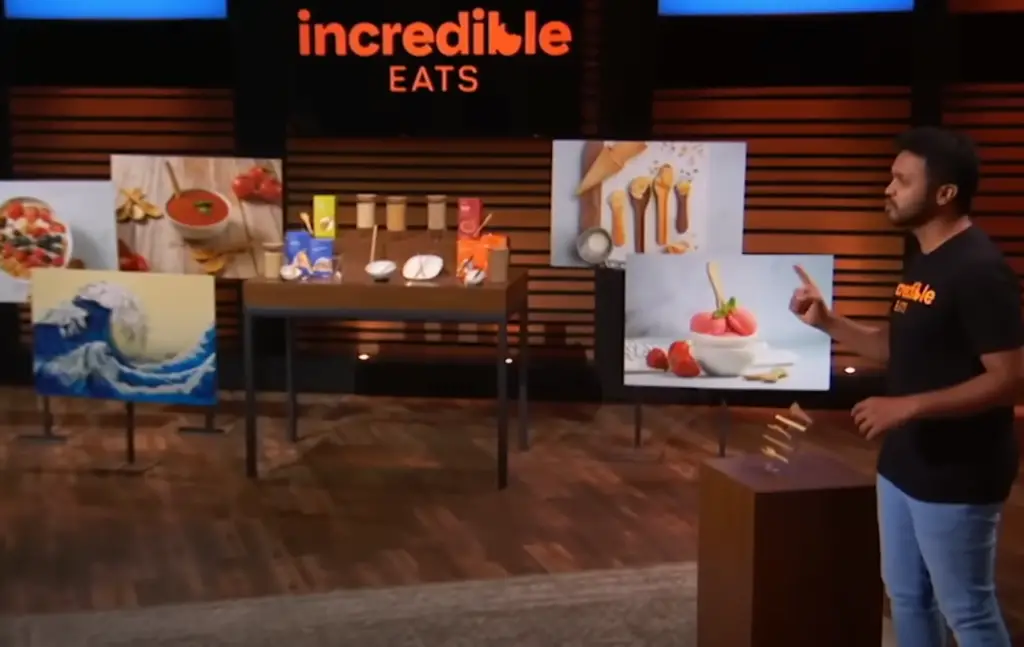 The first step was to create a working prototype. Dinesh experimented with different ingredients and settled on a recipe that used wheat and brown rice, chickpeas, and oats. After some trial and error, he finally had a working prototype. Yes, the edible spoon resembled cereal more than anything else!
The next step was to start selling his creations. In 2020 he managed to reach $ 100,000 in sales with overall earnings being just around $ 300,000. The spoons first were sold in his own food business, but sadly COVID-19 restrictions forced him to close it down. However, he quickly began selling his utensils online on the company's website and Amazon. But Dinesh doesn't really care about the numbers, all he wants to do is to make the environment a little bit better.
The biggest challenge for Dinesh was to make spoons sturdy enough so they wouldn't break when people used them. But he finally managed to achieve that and the spoons have been doing well ever since. He claims that his spoons can handle soup for 25 minutes without breaking and can be used for up to an hour with other food.
The company sells spoons in different flavors, depending on the type of food they will be used for. For ice cream and cereal, there are vanilla and chocolate. For soup, the company offers oregano chili and black pepper.
But the company doesn't only sell spoons. They also sell forks and tote bags. The forks are made of the same material as the spoons and are also edible.
The best thing about this item is that even if you don't feel like eating it, it will decompose by itself. So no harm is done to the environment.
Dinesh decided he needed a little boost to take his company to the next level and applied for Shark Tank. This way he could get both the exposure and funding necessary for expanding his business. [1] [2] [3] [4]
How Did Sharks Take This Idea?
The idea seemed unique enough but how would the Sharks react to it? Let's do a recap!
Dinesh appeared at the show in the 13th Season and pitched his product, the Incredible Edible Cutlery. He entered the pitch asking $ 500,000 for a 7% stake in his company. He starts his pitch by telling just how bad the situation with plastic pollution is. He then went on to talk about his product, which are spoons and forks made entirely out of wheat, oats, brown rice, etc, and water. He also plans on expanding his product line-up further by adding knives and other such utensils.
Then he gave the sharks some examples of his spoons to try. Lori Greiner was the first one to try it and she seemed to love it. She even said she wouldn't mind buying these just for their taste.
Dinesh then goes on to explain the costs of his product. It costs him $ 0.10 to make one spoon and he sells it for $ 0.20. So far he has managed to sell over a million spoons, earning around $ 170,000 in revenue. Barbara says that she likes what Dinesh is doing but believes he is blinded by his enthusiasm. She believes he should focus more on the business side of things. Daniel doesn't agree with Barbara here but he doesn't think Dinesh has the skills necessary to scale this business.
Mr. Wonderful on other hand loves the idea very much but he doesn't think he agrees with the valuation. He offers Dinesh $ 500,000 for 35% instead. Mark likes the idea but thinks Dinesh is thinking too small, he has a big potential here. He offers $ 500,000 for 20%. Lori joins in too and offers $ 500,000 for 15%. She wants to get Incredible Eats into retail stores, next to plastic cutleries so people would have an eco-friendly alternative. Daniel decided to join at the last moment and offered a full amount of 25%.
Dinesh then asks the Sharks if any of them would be willing to go lower their percentage to 12%. But none of them are willing to do that. After pondering about it for a while, Dinesh decides to go with Lori and they strike a deal.
But what has happened since then? Let's take a look! [1] [3] [4]
IncEDIBLE Eats after Shark Tank
As we can see, Dinesh managed to get a very good deal with Lori. And it seems like it was the best decision for his company.
Since appearing on Shark Tank, Incredible Eats has managed to grow exponentially. Live TV exposure seemed to do its magic as more and more people got to know about the company and its unique edible cutlery.
Right after the episode aired, Lori made a tweet to her followers, telling them about the deal. Dinesh said that he went with Lori because she offered the lowest percentage and because she seemed truly enthusiastic about helping his company grow.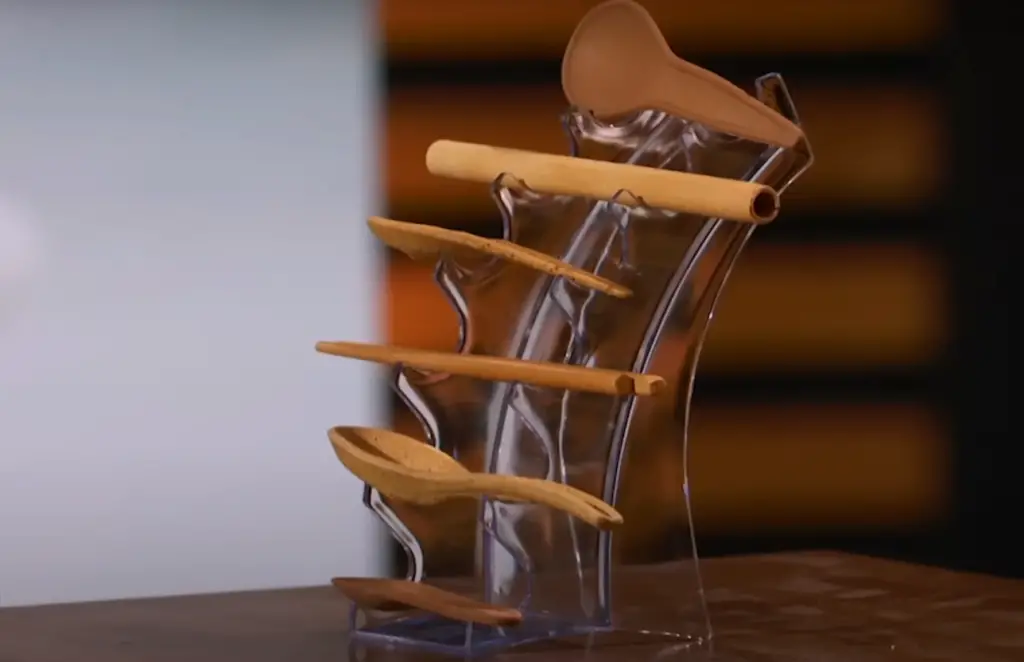 Dinesh wanted to use the money to hire more employees and increase the company's inventory. He's also planning on launching an online store very soon.
However, it seems like the deal with Lori didn't close after all because the terms have changed. Sadly we are unaware of the exact details of that. But what we do know is that Dinesh is no longer working with her.
Still, Dinesh has managed to partner with Dippin Dots, an ice cream vendor. You can find his spoons at their kiosks across the USA. He is also discussing partnerships with an airline, an ice cream retailer, and a big fast-food company. The exact names aren't revealed just yet, but we're excited to see what the future holds for Incredible Eats!
As for the earnings, the total annual revenue for IncrEDIBLE eats is at around $ 500,000. And it's still growing!
The social presence of the company is pretty large as well. Their Instagram account has around 7K followers as of now and the team is constantly active, posting both new product photos and behind-the-scenes of their journey and spreading awareness about their cause.
You can buy their products either from the official website, Amazon, or in physical locations! The website features an interactive map that shows all the IncrEDIBLE Eats locations in real time.
As for the prices, spoons come in sets. For a box of 15, you should expect to pay $ 9. And if you want to go all out and buy 100, the price will be $ 25. Edible forks come in the same sets and for the same prices.
As we mentioned, the company also has a very strong focus on sustainability. All their products are made from renewable resources. And once you're done with your meal and don't want to eat the spoon, you can simply throw the cutlery away – it will disintegrate in the soil and won't leave any traces behind.
The company has come a long way since we first saw them on Shark Tank and we're excited to see what the future holds! [1] [3] [4] [5] [6] [7]
What is IncrEDIBLE Eats Net Worth
The annual revenue so far is around $ 500,000 and even though the deal with Lori didn't go through on the show, the net worth stayed around the same mark. [4]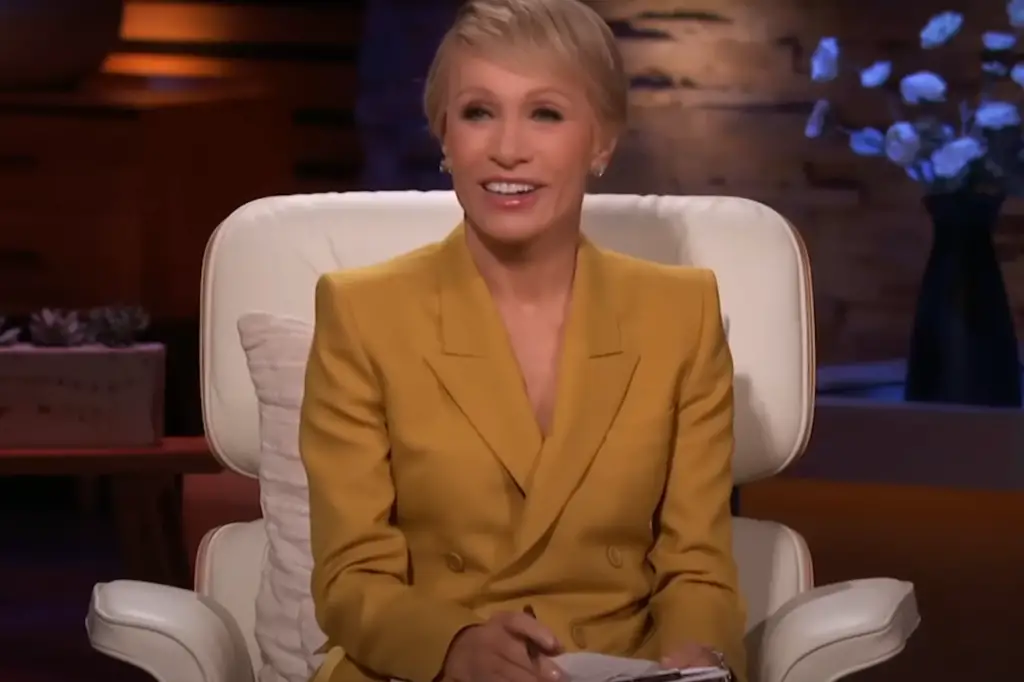 ---
FAQ
Did incrEDIBLE eats get a deal at Shark Tank?
Yes, the company did receive a deal on Shark Tank. Lori liked Dinesh's ambitions of making the planet a little cleaner and loved the taste of the product, so she invested $ 500,000 for a 15% stake in the company.
Sadly, after negotiations, the deal didn't go through as the conditions changed. This didn't stop Danish from working hard on his product however and they are still in business!
How did incrEDIBLE eats do after Shark Tank?
Dinesh has managed to get a deal with Lori, but, unfortunately, it didn't close. However, he has made some great connections and has managed to get his product in some ice cream trucks. He has also been able to get some great reviews from people who have tried his product.
As of 2022, the revenue for incrEDIBLE eats sits at $ 500,000 and the company has a large social media following.
What are incrEDIBLE Eats spoons made of?
The edible spoons are made of a proprietary blend of wheat and rice flour, wheat, chickpea, corn, and oat. The spoons are vegan and non-GMO. The team also looks into ways of making them kosher too!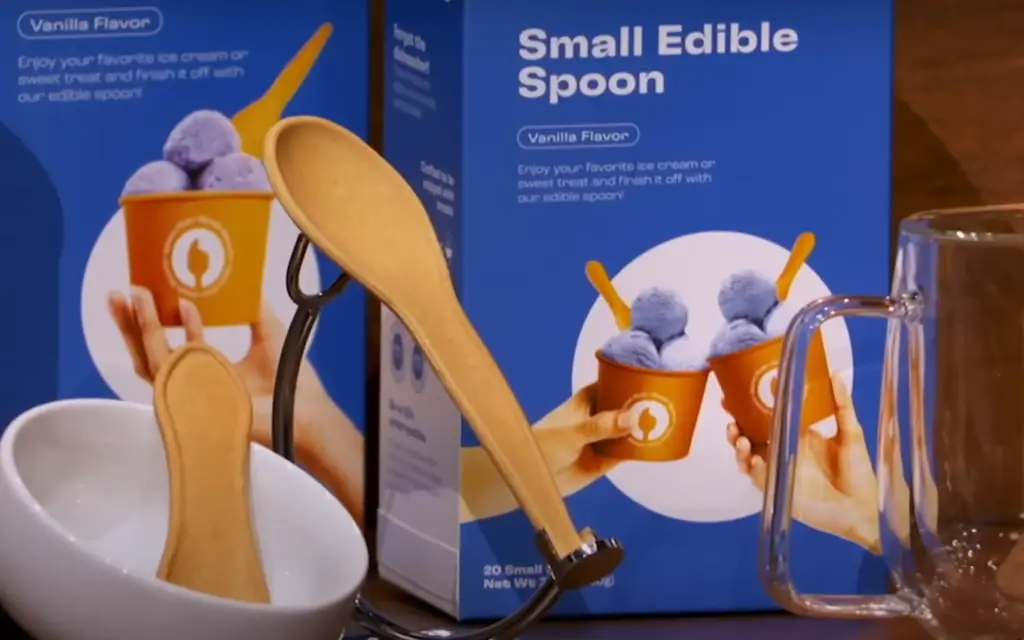 Are incrEDIBLE Eats vegan?
Yes! The incrEDIBLE eats edible cutlery is 100% vegan. The company uses a variety of plant-based ingredients to create its utensils, including wheat flour, potato starch, tapioca flour, and vegetable oil. Just be aware that it does contain wheat and wheat is a well-known allergen for many people, so use caution if you have any food allergies.
Do Incredible Eats ship internationally?
Unfortunately, at this time incrEDIBLE eats only ships within the United States. However, they are looking to expand their shipping capabilities in the future to include international orders.
Useful Video: Shark Tank US | Four Sharks Fight For A Deal With Incredible Eats
Conclusion
Dinesh Tadepalli has proved himself to be an aspiring guy with clear and simple ideas, to reduce the harm of plastic pollution. The sharks were impressed by his idea of edible spoons and he managed to get a deal with Lori Grenier. Even though the deal didn't work out in the end, Dinesh Tadepalli showed his determination by finding another way to get his product on the shelves of stores. Today, Incredible Eats are doing better than ever and have managed to reduce its environmental impact by using only biodegradable and compostable materials.
Dinesh is constantly discussing new partnership opportunities and even made his product appear at some ice cream vendors. It is great to see entrepreneurs like him succeeding and we hope he will continue to grow his company and make a positive impact on the environment. So if you're ever in search of a quick and easy snack, make sure to check out Incredible Eats! Not only are their products delicious, but you'll also be supporting a company with eco-friendly values.
The company has come a long way since its humble beginnings. We're glad that Dinesh didn't give up on his dreams and we can't wait to see what the future holds for IncrEDIBLE Eats!
---
References:
https://www.sharktankblog.com/business/incredible-eats/
https://www.sharktankblog.com/edible-spoons-by-incredible-eats/
https://www.mashed.com/728454/heres-what-happened-to-incredible-eats-after-shark-tank/
https://bizzbucket.co/incredible-eats-shark-tank-update/
https://www.instagram.com/ecoincredible/
https://incredibleeats.com/