In case you missed it, Pipcorn was on Shark Tank in early 2014 and the experience was interesting.  They had managed to strike a deal with Barbara Corcoran, making her an investor in their growing business.  But what happened after the show? In this article, we'll answer some common questions about what happened to Pipcorn after Shark Tank and provide some tips for those of you who are interested in starting your own business. Thanks for reading!
Unhealthy Nature of Popcorn
Popcorn has long been considered a healthy snack, but depending on what is added to it, this may not be the case. Popcorn itself contains very few calories and no fat or cholesterol, making it a great choice for those watching their weight. However, when butter, salt, and other unhealthy toppings are added to popcorn, it is no longer considered a healthy snack.
Jennifer and Jeff Martin (along with Jeff's wife Teresa) came up with this idea when Jenniffer was busy with moving into their new home and could eat only a bag of corn kernels. Both were impressed by how tasty those little kernels were, and how they literally melted in their mouths. This is when they came up with the idea of creating a healthier and tastier alternative to traditional popcorn. Popcorn often gets stuck in the teeth, but Pipcorn does not.
They started small by making pipcorns manually at their house. They started with a small batch of flavorings and packaged the popcorn for local stores. The flavors included salt, rosemary, kettle, white truffle, and crab.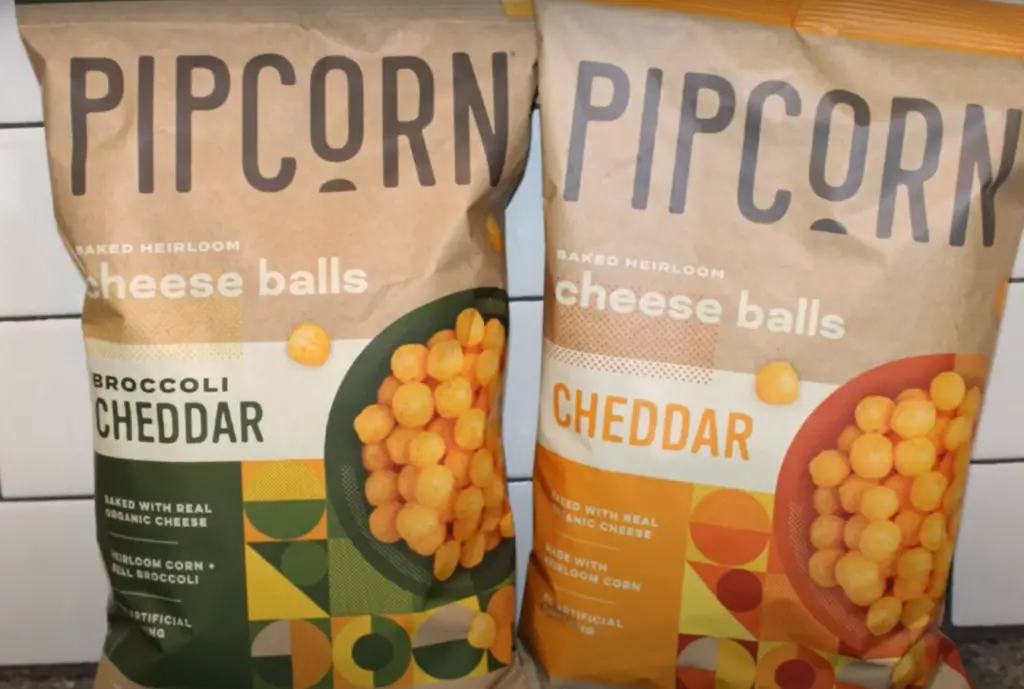 What set the family up for success was when Oprah Winfrey included their product on her list of "favorite things". This gave the Martins a huge boost to become commercially successful.
While Pipcorn was yet to enter retail stores, they have been selling amazingly well online. But the Martins wanted to push the boundaries and reach a wider audience. This is when they decided to appear on Shark Tank, as the investors there could provide them with the resources needed to make their dreams of becoming a retail popcorn brand come true. [1] [2] [3]
Pipcorn At the Shark Tank
The Martins were incredibly successful when they appeared on Shark Tank. They asked for an investment of $ 200,000 in exchange for 10% equity in their company.
They began their pitch by discussing the health benefits of their product and how it was an alternative to traditional popcorn. They then talked about the success they had reached so far. Before appearing at the show, their annual earnings were $ 200,000, with growth in sales projected in the next year. Mark Cuban wasn't really impressed and in the end, he backed out of the deal. Lori Greiner liked their product but was worried about the competition in such a saturated market.
Robert Herjavec and Barbara Corcoran, however, saw potential in Pipcorn. Robert offered $ 200K for a 20% stake. However, the Martins thought that was too low for them which resulted in a very tense situation.
Barbara stepped in and offered the Martins $ 200K for a 10% stake, which they accepted. This was on a single condition, that the company manages to show her a similar return on her investment. [2] [3]
What Happened to Pipcorn After the Show?
So what happened to Pipcorn after the show? The Martins have been very successful in their business. The live show boost helped them a lot. After all the media attention and the increased demand for their product, they have been able to expand their retail presence and acquire more customers.
Right after the episode aired, the Pipcorn received 12,000 orders. This was a huge success for the company. This was an impressive increase in sales and it showed the Martins that their product had a lot of potential.
The growth in sales was so great that they had to move their operations from the basement of their home to $ 1,100,000 worth of annual earnings. This is a major increase in sales and it is obvious that the investment from the "Shark Tank" show was worth it.
However, that success had taken them by surprise as they had trouble with the fulfillment of orders and customer service. They had to hire more employees and rent a bigger warehouse to keep up with the demand.
They even went as far as to offer discounts for people who had to wait for their orders. This might have been a good idea, but the customer service and delivery process still needed some major improvements.
This is when they decided to partner with a third-party fulfillment company to handle their orders. This was a great decision as it allowed them to focus on creating new products and marketing strategies instead of worrying about order fulfillment.
Nowadays Pipcorn is doing great in terms of sales and profits. They have appeared at New York City's Fancy Food Show, this has helped them to get their product in front of more people. And get an opportunity to secure some partnerships!
The deal with Barbara managed to close successfully and they've managed to show her a return on her investment. The team is happy with the way things have worked out for them, and they are looking forward to continuing to grow their brand and making even more profits!
Not long after Pipcorn rebranded as Pipcorn Snacks and expanded its product line. They currently offer many more different types of snacks. Corn dips are one of them. These are incredibly similar to Freetos, the well-known Mexican snack.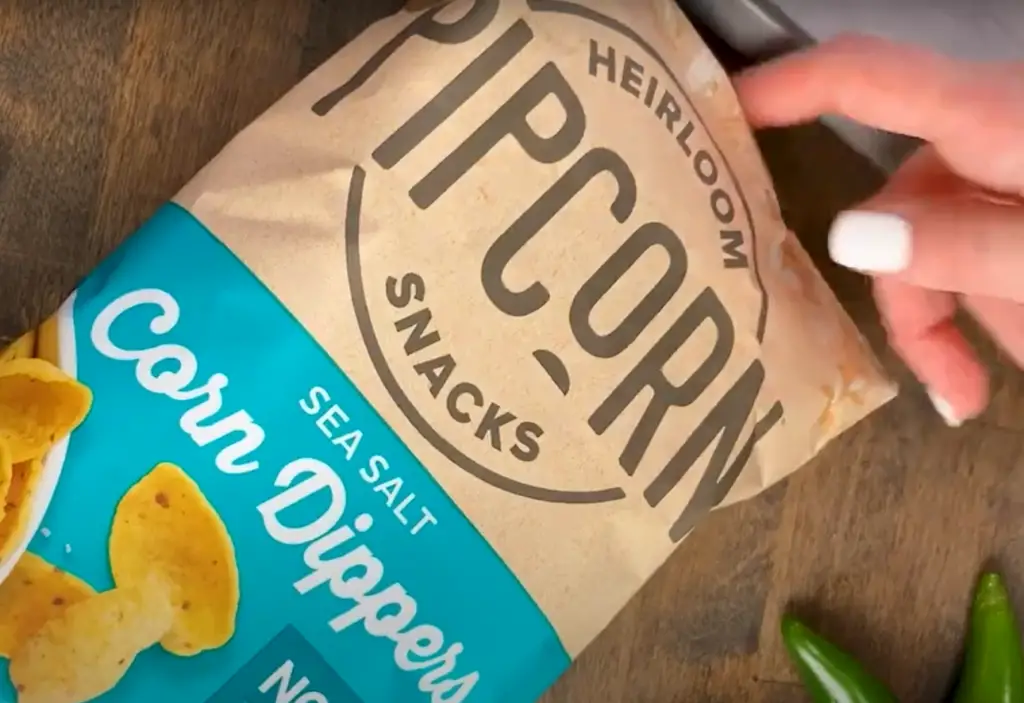 Crunchies are another type of snack that the company offers. These are chips made from popped corn kernels and can be found in many different flavors. We found it similar to Cheetos and Takis in popularity.
Cheese Balls are a great addition to their product line. They have been able to make these cheese balls in many different flavors, thus making them even more appealing to customers.
What's more, they have managed to secure a partnership with Tabasco and now offer a few spicy flavors with the famous sauce. This is an incredible achievement for such a small company, and it shows us how far these entrepreneurs have been able to take their businesses.
The Saveur has also picked up on Pipcorn's success and has included the company in their list of "Amazon Picks". This is a huge honor for them and it shows that they have worked hard to get where they are today.
But the biggest success of all has come in the form of a big deal with select stores. This is a supermarket chain and has given Pipcorn a great chance to expand its market even further.
All these successes have made the Martins proud and happy, as they managed to create an empire out of what started as a snack for movie nights at home. They are now selling their product in many stores all around the country, and the demand is still growing!
As of 2023, the sales are also pretty impressive. Pipcorn is doing over $ 1,4 million worth in annual sales, with a net profit of around the same. This shows that the business is thriving and they are definitely heading in the right direction.
But where can you buy Pipcorn? You can find it in select supermarkets and online retailers such as Amazon. And of course, you can purchase it from the official website!
As far as the reception goes, customers are mostly positive about Pipcorn. They love the variety of flavors and how crunchy the snacks are. But some have complained about the high price, so we recommend you try the samples before buying a big bag.
On Amazon, their products earn hundreds of reviews and have four and five stars ratings. This is a great thing for such a small business, as customers are satisfied with their products and services.
The success of Pipcorn is definitely an inspiring story, showing what can be accomplished when you take risks and believe in yourself. The lesson here is that anything is possible if you set your mind to it and never give up! With hard work and determination, you can achieve anything. [2] [3] [4] [5] [6] [7]
Pipcorn Net Worth
Though there is no exact answer to the question of Pipcorn's net worth, we can assume that their success has allowed them to amass a substantial fortune. With over $ 1 million in annual sales and expanding into more supermarkets, it would not be too much of a stretch to say that they are earning themselves a comfortable living.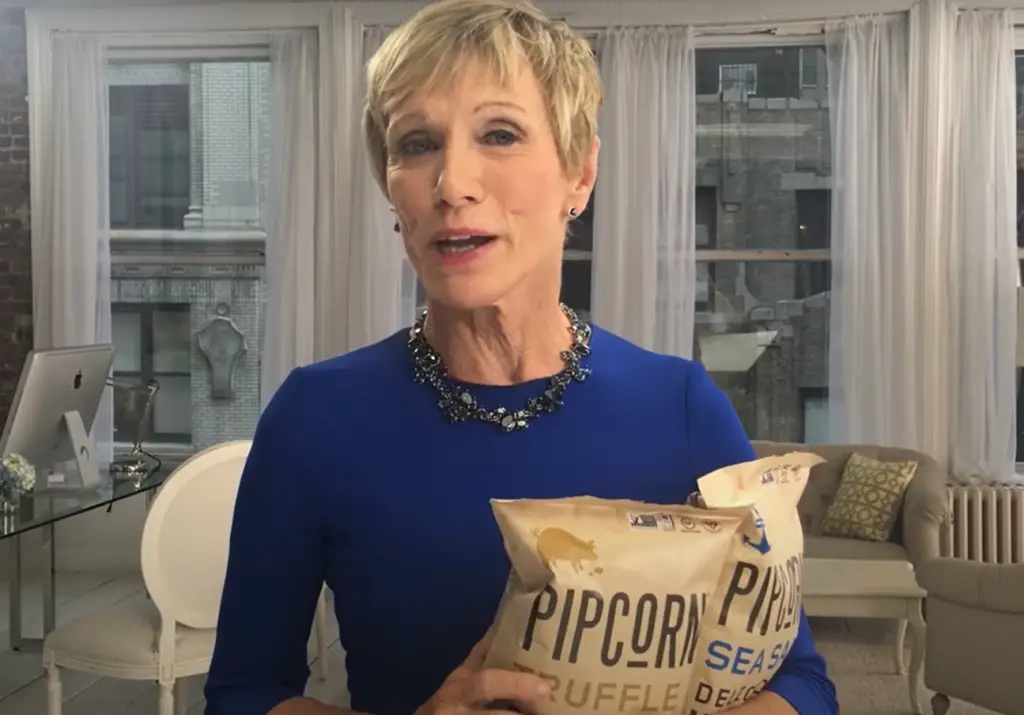 ---
FAQ
What did Pipcorn do after Shark Tank?
After appearing on Shark Tank, Pipcorn achieved a huge milestone. They struck a deal with Barbara Corcoran, who invested $ 200,000 in exchange for 10% equity.
Since then, they have continued to grow their business. They have expanded their product line to include flavored mini popcorn bags and a variety of gourmet snacks. In addition, they opened several retail spots around the country and even collaborated with other businesses to create unique snack flavors.
Moreover, they have also grown their online presence by creating social media accounts, as well as launching an e-commerce store. They also developed a rewards program where customers can earn points for each purchase made.
What is Pipcorn worth now?
Since appearing on Shark Tank Pipcorn has enjoyed a tremendous amount of success. In the seven years since their initial investment from Barbara Corcoran, Pipcorn's value has skyrocketed. The company reported an estimated worth of $ 1,4 million in 2022 (at least!), with annual sales constantly hitting over a million.
Pipcorn's products are now available in many stores nationwide and they also have a strong online retail presence including Amazon and Instagram. Furthermore, the company constantly looks at all the ways of discovering new types of snacks, with some of their more popular offerings like Truffle and Mini Popcorn being particularly successful.
Apart from that, the company works hard to maintain both the quality of the product and its customer satisfaction by using only organic and non-GMO ingredients. This certainly helped to increase their value over time, as people are becoming more conscious about what they eat.
Who owns Pipcorn?
Pipcorn is owned and operated by co-founders Jeff Martin and Jen Martin, who appeared on Shark Tank in 2014. They started the business with Jeff's wife in 2010 after noticing that mini popcorn was becoming increasingly popular among health-conscious consumers. When they pitched their product to the Sharks, they were seeking an investment of $ 200,000 for a 10% stake in Pipcorn. After some negotiation, Barbara Corcoran made an offer of $ 200,000 for 21% of the company's equity – which the Martins accepted. Since then, Jeff and Jen have grown Pipcorn into a successful snack brand that sells its products online as well as at select retailers across the country!
Who invested in Pipcorn on Shark Tank?
Barbara Corcoran was the sole investor in Pipcorn on Shark Tank. She saw tremendous potential in their unique popped corn, which is made with heirloom kernels and comes in two flavors – original Sea Salt and Rosemary Thyme Truffle. Barbara invested $ 200,000 for a 10% stake in the company.
This has helped Pipcorn grow significantly since its appearance on the show. The company now distributes its products in over 8,000 stores nationwide and has expanded its product offerings beyond just popped corn to crunchies, corn puffs, and even savory popcorn seasonings.
Useful Video: Pipcorn Mini Popcorn: Sea Salt, Cheddar & Truffle Review
Conclusion
The Martins wanted the rest of the world to enjoy their unique snacks and the Shark Tank broadcast provided just the platform to spread the word about Pipcorn. After their appearance on the show, sales soared for the brand under Barbara Corcoran's guidance.
In the years since their appearance on Shark Tank, Pipcorn has made some major strides in becoming a leader in the healthy snack food industry. They have entered the retail world with their products being sold in selected stores, as well as online platforms such as Amazon.
The Martins have stayed true to their mission of creating healthy snacks that are accessible and enjoyable to all. By using fresh ingredients and non-GMO corn, they created a snack with no artificial flavors, colors, or preservatives. Their commitment to quality ingredients has paid off for them in the end, as sales continue to increase year after year.
Pipcorn is now a household name with both adults and kids alike enjoying this unique snack. This shows just how far the Martyns have come since appearing on Shark Tank; something they could not have dreamed of when they first started out.
The success of Pipcorn is an inspiring story for anyone looking to make it big on their own terms. From humble beginnings making snacks out of their kitchen to global recognition as one of the top healthy snack brands on the market, Pipcorn proves that anything is possible with hard work and dedication. Thanks for reading our article on what happened to Pipcorn after Shark Tank! We hope it has been insightful and helpful. Happy snacking!
---
References:
https://www.sharktankblog.com/pipcorn-organic-mini-popcorn/
https://www.mashed.com/952190/what-happened-to-pipcorn-after-shark-tank/
https://seoaves.com/pipcorn-pipsnacks-shark-tank-update/
https://www.instagram.com/pipcornheirloomsnacks/?hl=en
https://www.facebook.com/pipcornheirloomsnacks
https://www.pipsnacks.com/
https://www.amazon.com/stores/Pipcorn/Homepage/page/29934BB1-DB06-4C4D-AFD4-122AAF091B36
https://thenewspocket.com/pipcorn-net-worth/