In Season 13 of Shark Tank, a product called Diaper Dust was pitched by its inventor, Regina Crisci. And it managed to interest Mark Cuban enough to seal a deal. But what happened after the show? After all, getting exposure from Shark Tank is just the first step on a long road. In this article, we'll take a look at what happened to Diaper Dust after the show, as well as provide a recap of what led to the Shark Tank pitch.
Diaper Dust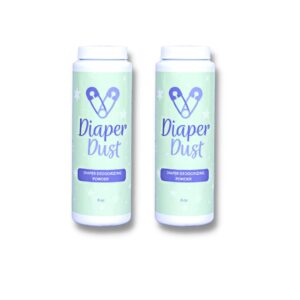 Say goodbye to bulky pails and plastic bags – Diaper Dust is a compact and environmentally friendly alternative that fits right in your diaper bag or pocket. Keep your surroundings fresh and odor-free anywhere, anytime with Diaper Dust. Experience the difference of odor control without compromise.


Story of the Diaper Dust Founders
Parents have a lot of struggles they need to face – one of the biggest being diaper changes. Diaper changes can be one of the most daunting tasks for new parents, especially due to the mess and odors associated with them. Diapers can quickly become filled with sticky fluids, smelly solids, bacteria, and other contaminants. In addition, diapers are typically thrown away after each use and pile up constantly.
This means that disposable diapers create a lot of waste on top of being difficult to manage. And even once you bag these stinky diapers in a diaper pail at home, the odors can linger and make your house smell unpleasant. Regina Crisci felt the same way and decided to do something about it. She created Diaper Dust, a unique, all-natural powder that can be sprinkled in the diaper pail to neutralize odors. This idea came to her when she first had her son and she couldn't believe there were no naturally occurring products on the market that could help her manage diapers in this way.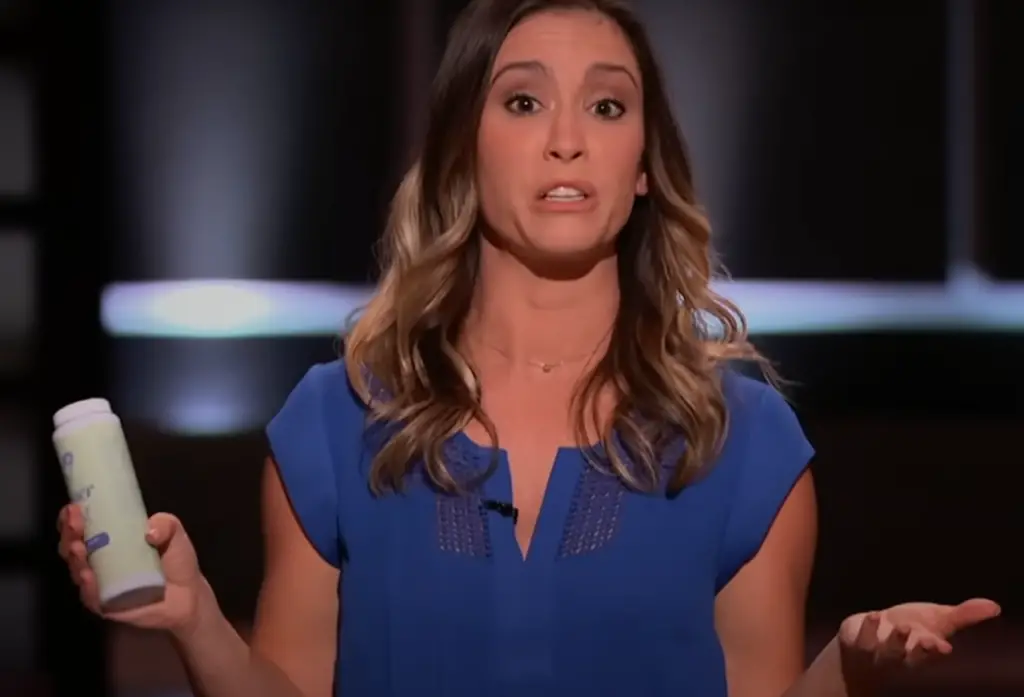 The product in question is a powder created from activated charcoal and sodium bicarbonate. When added to a diaper pail, it absorbs odors and neutralizes them immediately. It can also be used as an alternative to baking soda or other odor-neutralizing products.
As for the prices, one eight-ounce bottle or two 4 ounce bottle of Diaper Dust retail for $ 14. The product can be purchased both from Amazon and the official website.
Regina is working full-time as a nurse so she has trouble running the business alone. That's why she went to Shark Tank for help. [1] [2] [3] [4]
Diaper Dust at Shark Tank Pitch
But how did it go for her? Regina appeared on the show in Season 13 and pitched her idea to the Sharks.
She came into the Tank looking for $ 70,000 in exchange for 40% equity in her company. She explained how much trouble she had finding a reliable solution to stinky diapers and how she solved the problem with her natural, biodegradable Diaper Dust.
To prove to the sharks that her product does work, she brought some samples with her. Sharks gave them a smell and were horrified by the intense foul odor. But when the dust was sprinkled on top, the smell immediately disappeared.
Lori asks Regina about the competition out there and Regina explains that there are similar solutions in the market but she has a patent for her product pending.
But now the topic has moved to sales, since December 2020 Regina made only $ 30,000 in sales with her Diaper Dust. As for the spending, the diaper dust costs $ 3.50 to make and sells for $ 14.
She mainly markets her product on social media, with some help from influencers. Regina admits that she feels out of the element in the world of business and seeks a mentor.
Kevin is very skeptical about the product so he leaves the deal. Barbara thinks Regina treats this business as a part-time gig and believes she needs to find a working partner first so she backs out as well. Lori thinks Regina is too much of a greenhorn, so she also opts out. Emma too believes it's too early to invest and suggests she seek help from the mom influencers.
Regina is continuing to fight for the money however, she even claimed she's willing to sell her own house to keep the business going. Mark was impressed with her dedication so he offered to help her. He offers $ 70,000 in exchange for 40% equity as she asked. Regina accepted his offer and left the Tank happy. [2] [3] [4]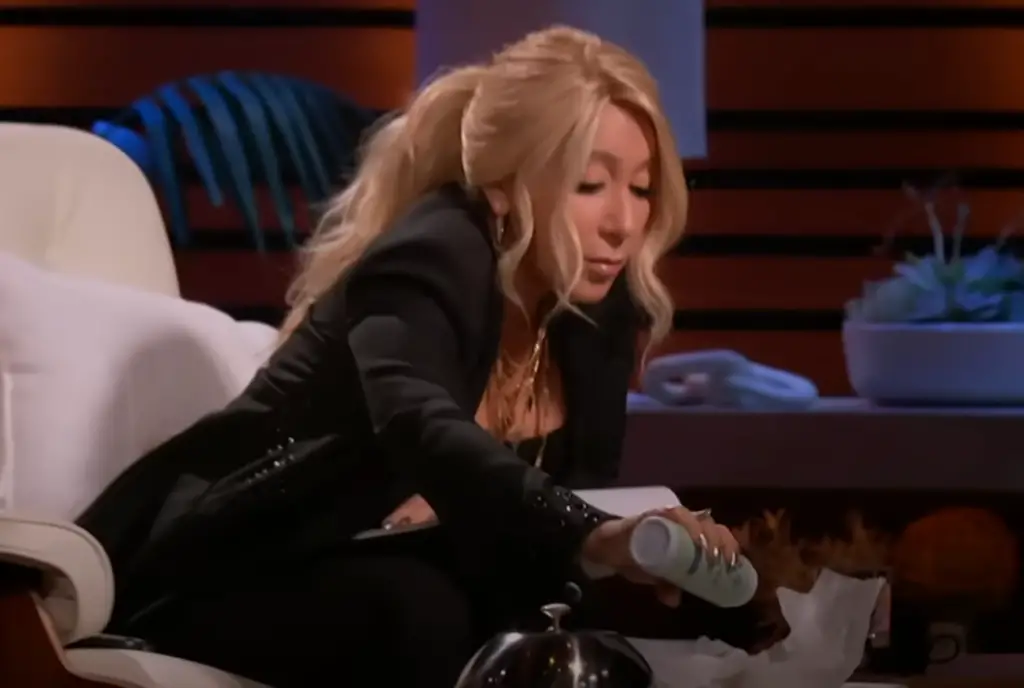 What Happened After Shark Tank?
Since her appearance on Shark Tank, things have been looking up for Regina and her Diaper Dust business. She has gained some traction among customers and obviously a boost in sales. Appearing on live TV does wonders for public relations and the word about Diaper Dust products has started to spread.
However, did the initial buff last? After all, it has already been a few years since Regina first appeared on the show.
The answer is yes! Diaper Dust continues to be met with success and has seen consistent growth despite an increasingly competitive market. After the show, the product completely sold out which led to increased demand and more opportunities. Regina still keeps working as a nurse while managing her business even today. However, since the show aired she didn't comment on her plans to expand the product line. Still, she appeared at the show nearly two years ago, so it is possible that she has been working on some new ideas.
Another good news we have is that the deal with Mark Cuban did close and he is now a part of the Diaper Dust team. He has already invested in the product and will likely continue to be involved in future plans. Regina commented that she likes working with both Mark and his team too.
When it comes to social media presence, it's quite small for Diaper Dust. Regina has an Instagram account with a few thousand followers and there's also a Facebook page. However, neither of these is regularly updated.
The product reviews are pretty solid too. Diaper Dust has been rated 4.8 out of 5 stars on Amazon and people seem to love it for its effectiveness, ease of use, and value. But most importantly, people say that it does work and that is the most important factor when it comes to choosing a diaper dust product.
Overall, Regina's appearance on Shark Tank was a success and it has opened up many doors for her and Diaper Dust. Despite the competitive market, she continues to be met with success due to her hard work and dedication. Things are looking promising for the company in the years ahead as they continue to build momentum with Mark Cuban as part of their team! [2] [3] [4] [5] [6] [7]
Main Competitors of Diaper Dust
However, how does the market for Diaper Dust compare to that of other diaper dust products? Let's take a look at the main competitors the product has to compete against.
Johnson & Johnson
One of the main competitors of Diaper Dust is Johnson & Johnson Baby Powder. It is a classic, easy-to-use, and affordable diaper dust product that has been around for decades. It comes in a variety of sizes (from 5 oz to 15 oz) and even offers a travel size option which can be quite handy when you're on the go.
Johnson & Johnson baby powder is composed of cornstarch and zinc oxide which helps to absorb excess moisture from the skin. The powder does not contain any artificial fragrances or dyes which makes it more gentle on delicate skin areas like those found near diapers.
The major downside to this product is the price point – it's more expensive than Diaper Dust. Additionally, its usual users are those who have already had children, as it's a known product used by parents for decades and hence is not considered an innovative or modern alternative.
Mamy Poko Pants
Mamy Poko Pants is the most well-known diaper dust brand in the market today. They offer a wide range of products such as pants, liners, and dust that provide effective absorption and protection against leaks. Their products are made with high-quality materials and come in various sizes to fit any baby's needs.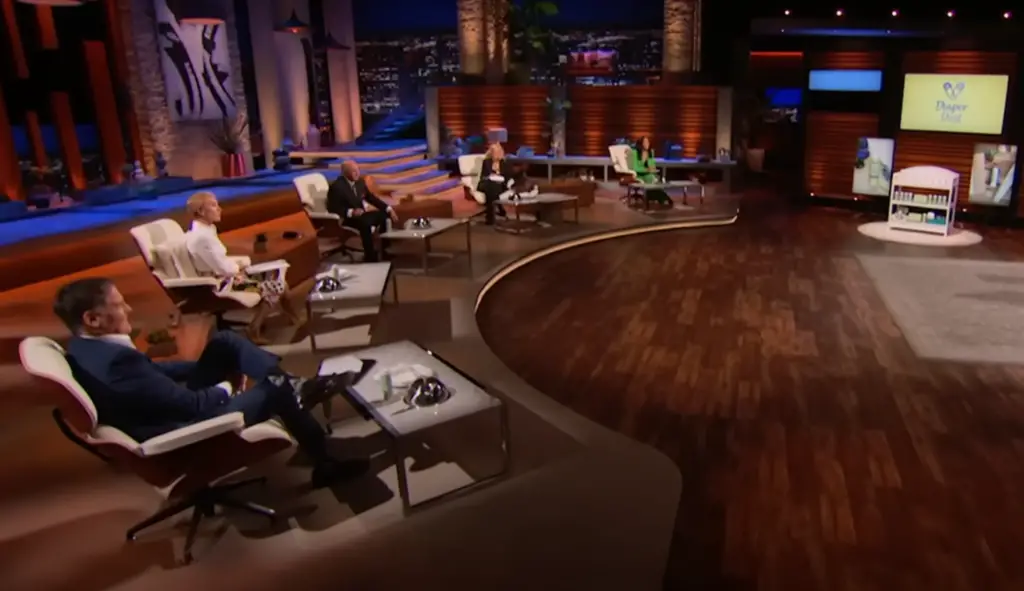 Diaper Gini
Another of the main competitors of Diaper Dust is Diaper Gini. This product isn't a powder, but rather a diaper storage and dusting system. Diaper Gini allows users to store hundreds of diapers in a single unit. It also has an adjustable dusting tray that can be used to sprinkle diaper dust over the diapers.
The major benefit of this product is its convenience – it's easy to use and store, and it ensures that the diaper remains dry even when stored away for extended periods of time. Not only is it a storage solution, but one that deals with smells and keeps the area dry. [3] [8]
---
FAQ
Did Diaper Dust get a deal?
Yes, Diaper Dust did get a deal in the Shark Tank. The Shark Mark Cuban offered the founder Regina Crisci the $ 75,000 For 40% Equity that she asked for. This allowed Diaper Dust to expand their business and gain much-needed exposure.
And the deal did close, which was a great result for Diaper Dust. After the show, the company started to expand its product range, update its website and increase awareness of its brand.
What happens after a deal is made on Shark Tank?
After a deal is made on Shark Tank, the entrepreneurs, and their team must finalize the agreement with the shark or sharks they entered into an agreement with. This includes agreeing to any specific terms of the investment, such as how much money will be invested in exchange for equity, convertible debt, or other securities. Once all details have been finalized and agreed upon by both parties, a binding contract is created and signed by both parties.
Once the deal has been legally formalized, the entrepreneur typically starts working to bring the product or service to market. The actual timeline for this varies greatly depending on the type of business involved and each individual situation. For example, if a company was developing a new software program that required extensive coding and testing, the timeline for bringing it to market could be much longer than a product that requires nothing more than manufacturing and distribution.
In addition, even after the deal is made, there is still no guarantee of success. Entrepreneurs must continue to work hard and overcome any obstacles they encounter in order to ensure their business succeeds. This is why it's so important for entrepreneurs to do their due diligence when choosing investors and working with them on a potential deal.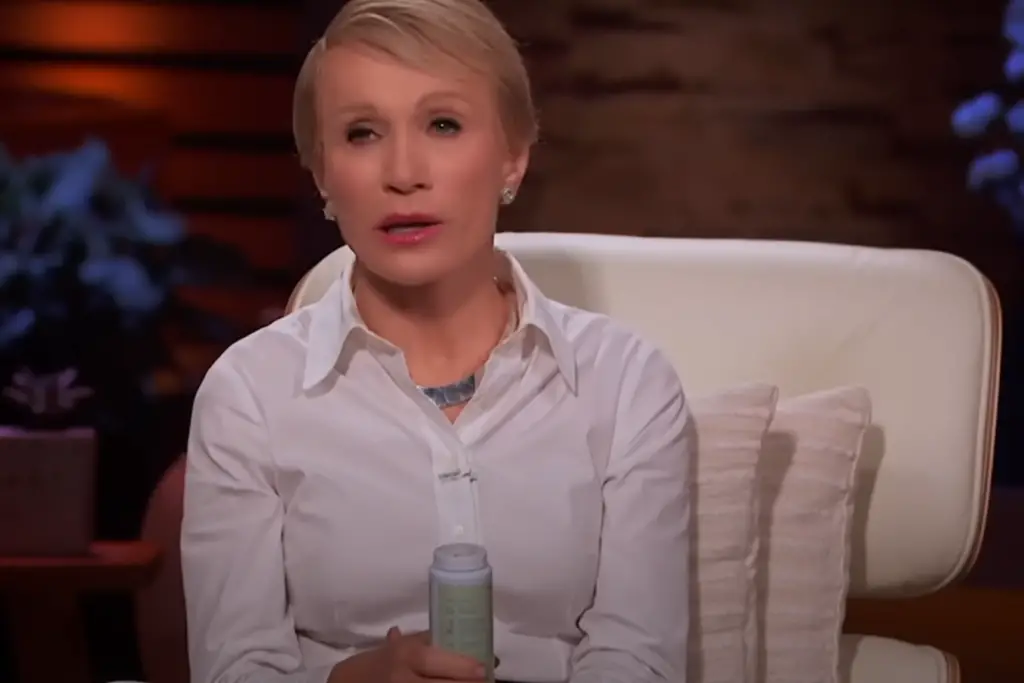 What is Diaper Dust's net worth?
Unfortunately, we can't say definitively what Diaper Dust's net worth is. However, since appearing on Shark Tank in 2020. While the company had received a deal from Mark Cuban, their sales aren't publicly available and therefore it's difficult to gauge the company's success since then.
The company has continued to grow, however, and Regina is still selling her deodorizing powder to this day.
Is Diaper Dust successful?
While Diaper Dust wasn't an immediate hit after appearing on Shark Tank, the company has seen continued success over the years due to its innovative approach and quality product. After appearing on the show, Diaper Dust founders were able to secure a $ 70,000 investment from Mark Cuban which allowed them to expand production, marketing, and promotional efforts for the all-natural diaper rash powder.
But we think it's safe to say that the show helped them to get more traction in the market and increased their visibility. This has allowed them to build a strong customer base, which in turn has led to success for Diaper Dust over the years.
Useful Video: Shark Tank US | Diaper Dust Entrepreneur Impresses Mark Cuban
Conclusion
Regina Crisci got fed up with the smelly diapers and when she couldn't find a natural solution to the problem, she decided to make one. Her company Diaper Dust was born and it got an incredible offer from Shark Tank investor, Mark Cuban.
As of now, the product is still selling online and Regina loves working with Mark and his team. While we couldn't find the sales numbers for Diaper Dust, we can assume it has been doing well since the company is still up and running.
Thanks to her dedication, Regina Crisci has been able to expand her reach and help more parents keep their little ones clean and smelling great. If you're looking for an all-natural solution to the smelly diaper problem, Diaper Dust is sure to do the trick!
---
References:
https://www.sharktankblog.com/business/diaper-dust/
https://www.sharktankblog.com/diaperdust-for-stinky-diapers/
https://bizzbucket.co/diaper-dust-shark-tank-update/
https://sharktanktalks.com/diaper-dust-shark-tank-update/
https://www.instagram.com/thediaperdust/?hl=en
https://thediaperdust.com/
https://www.amazon.com/Diaper-Dust-Deodorizing-Activated-UNSCENTED/dp/B08XJQ7YSB
https://diapergenie.com/products