NuMilk had a great idea, but did they make the most of it? Shark Tank is a great opportunity to get your product in front of millions of viewers, but you have to make the most of it. After the show, they gained a substantial amount of attention and have been able to make a few key moves that have set them up for success. But did it last?
In this article, we'll answer some common questions about NuMilk and what happened after Shark Tank. We'll also provide some tips on how you can make the most out of appearing on Shark Tank!
History of NuMilk Creators
If you're vegan or lactose intolerant, you know how difficult it can be to find food and drink options that cater to your dietary needs.
Almond milk is commonly considered to be a healthier alternative to dairy milk because it contains fewer calories, carbohydrates, and saturated fat. It also has higher amounts of essential vitamins such as calcium, vitamin A, iron, zinc, and magnesium. In addition to its nutritional benefits, almond milk also offers another advantage over dairy milk – its taste! Almond milk is naturally sweet with a rich nutty flavor that many people find enjoyable compared to the salty taste of dairy milk.
Sadly, almond milk can be expensive and time-consuming to buy and search for. But the biggest concern is the waste factor that comes with commercially-produced almond milk.
And not only that, the store-bought vegan milk contains stabilizers and thickeners which are not ideal for those with sensitive stomachs and aren't as nutritious as fresh-made almond milk.
That's where NuMilk comes in. It was created by Joe Savino and Ari Tolwan, 2 friends who wanted to solve this problem. Joe and Ari have had years of experience in the beverage industry so they had all the right skills to build a product that caters to vegan and lactose-intolerant consumers.
So what exactly is NuMilk? Basically, it's a machine used to create vegan milk from almonds in the comfort of your own home. All you have to do is add water, maple syrup, and almonds into the machine, press a button, and voila! You have fresh almond milk within minutes.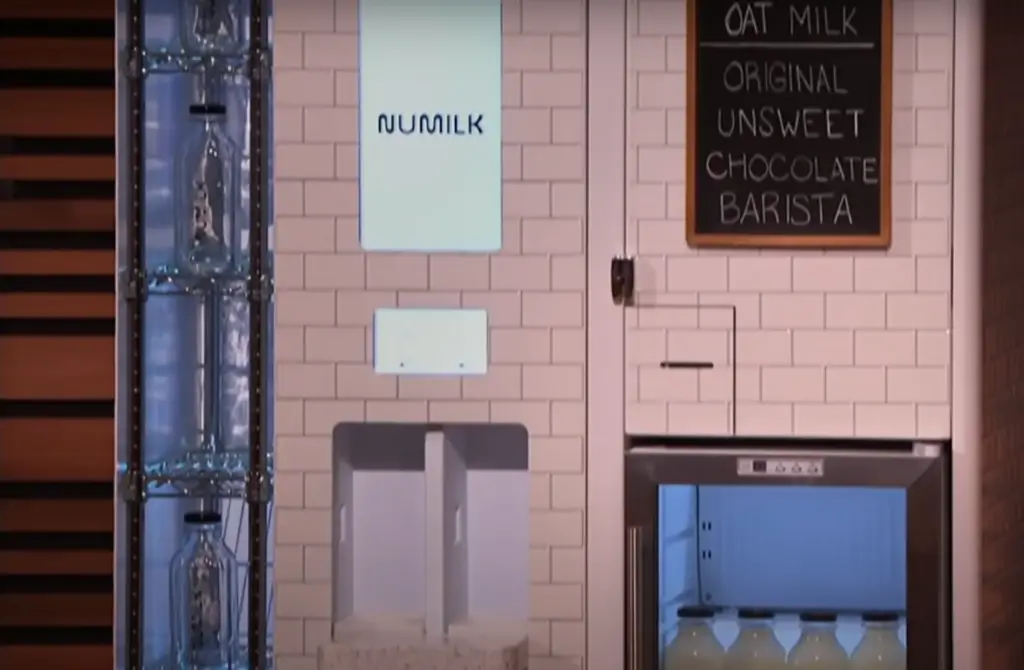 NuMilk takes advantage of the natural health benefits of almond milk and adds its own special twist in the form of real almond bits that are blended together. This makes NuMilk's flavor even nuttier than other brands and provides a texture that many people find enjoyable. And it does so on demand, so there's no need to be concerned about waste and expiration.
NuMilk is a pretty huge machine however, the original prototype was the size of two refrigerators. How it works is simple, the user just needs to grab a bottle, put it under the spout, select the option with sugar or no sugar, and the machine will blend, heat, and dispense it in a matter of minutes.
The great thing about NuMilk is that it's easy to use and requires minimal effort — all you have to do is add water and almonds to the machine! Plus, it's environmentally friendly because there's no plastic waste associated with using this product.
Before and during the show era, the team worked only on two types of milk: almond milk and oat milk. But they were working on more. The shelf life of milk is around a week when refrigerated.
As for the price of the NuMilk machine itself, it's surprisingly reasonable. The price sits at a comfortable $ 249, which is far cheaper than many other appliances or kitchen gadgets. [1] [2] [3]
NuMilk at Shark Tank Pitch
But the team wanted to do more than just create a product. They wanted to show the world how NuMilk could revolutionize the lives of people with dietary restrictions.
So, in 2021, Joe Savino and Ari Tolwan pitched their idea for NuMilk on Shark Tank. What they asked for was a $ 1,000,000 for a 5% stake in their company. The two entrepreneurs presented the machine to the Sharks and explained its many benefits over store-bought almond milk. They made several samples for the sharks to sample, and the response was overwhelmingly positive.
When it comes to the costs, each machine costs $ 30,000 to make and these earn them $ 50,000 per year. Kevin doesn't like such a ratio, but the team claims they can cut that to $ 15,000.
The duo also announced the costs of making a home prototype of the NuMilk machine which would cost roughly $ 85 and it sold for $ 199. This was a great selling point for the Sharks, as it made their product more accessible to those with dietary restrictions.
In the year of 2018, they made around $ 40,000 from a single machine and spent $ 2,000,000 on R&D and marketing. For the year 2019, they earned $ 320,000 from 10 machines and spent $ 3 million.
They were aiming to hit $ 6,000,000 in 2020 but Covid-19 derailed those plans. They sold $ 300,000 in machines during 2020, a number that would have been doubled had it not been for the pandemic.
Now it's time for the sharks to make their decision. Barbara Corcoran doesn't seem to be interested so she backs out. Daymond and Lori are confused by the product so they back out too. But Kevin and Mark seem to be quite impressed with the product.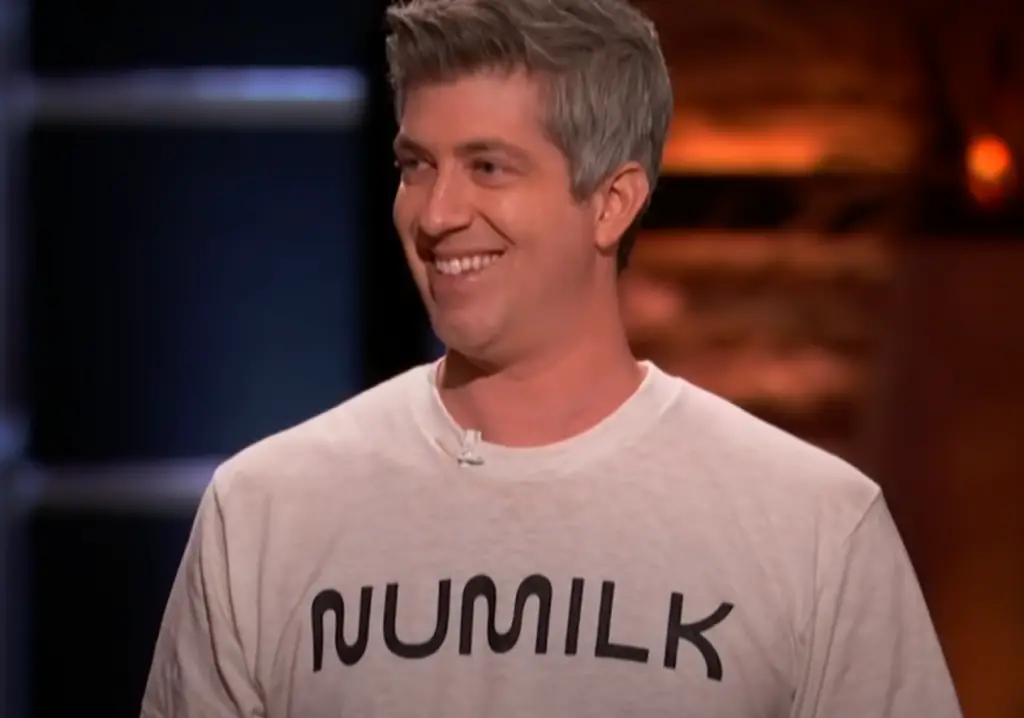 Kevin admitted that he first was skeptical but he quickly saw the potential in NuMilk. He offered them a deal of $ 1,000,000 at 1.5% interest for 3 years for 5% equity. Mark shows full confidence in Joe and Ari's product and believes they can make it a success with his help. But he thinks that they will need a lot of money to achieve that. He offered them $ 1,000,000 for 7% equity with no interest and an optional $ 1,000,000 deal at 3% interest for another 3%.
After some discussion and persuasion from the Sharks, Joe and Ari decided to take Mark's deal. They had made a deal on Shark Tank! [1] [2] [3]
How is NuMilk Doing Now?
So, what has happened to NuMilk since Shark Tank? Well, the company has seen some impressive growth. Obviously, the live show factor played a role in the initial success of the product, but they have since seen steady growth.
They recently expanded their product range to include more milk options like hazelnut milk and macadamia nut milk. They've also launched a new line of flavored milk drinks with flavors like chocolate almond milk and strawberry oat milk.
The deal with Mark hadn't closed as of now, which is why the team is currently working on raising funds. However, that didn't stop them from using the publicity from Shark Tank to acquire other investments.
The company is now in negotiations with Whole Foods and several other large grocery chains to have NuMilk in stores across the country. So far it seems like they are making some good progress.
Shortly after the show, Joe and Ari started a Kickstarter campaign to spread the word and get people excited about NuMilk. They have raised over $ 220,000 dollars and amassed 888 backers!
Now they are selling both the Professional version of their machine and the Home version online. The countertop version costs $ 250 and the professional version costs $ 700. As for where you can purchase these machines, they are currently mainly being sold at the official NuMilk website as well as on Amazon. What's more, NuMilk machines can be seen in 69 different locations across the United States.
If you order from their website, they offer a 60-day return policy in case you don't like the product. This just goes to show how confident they are in their products and their commitment to customer satisfaction.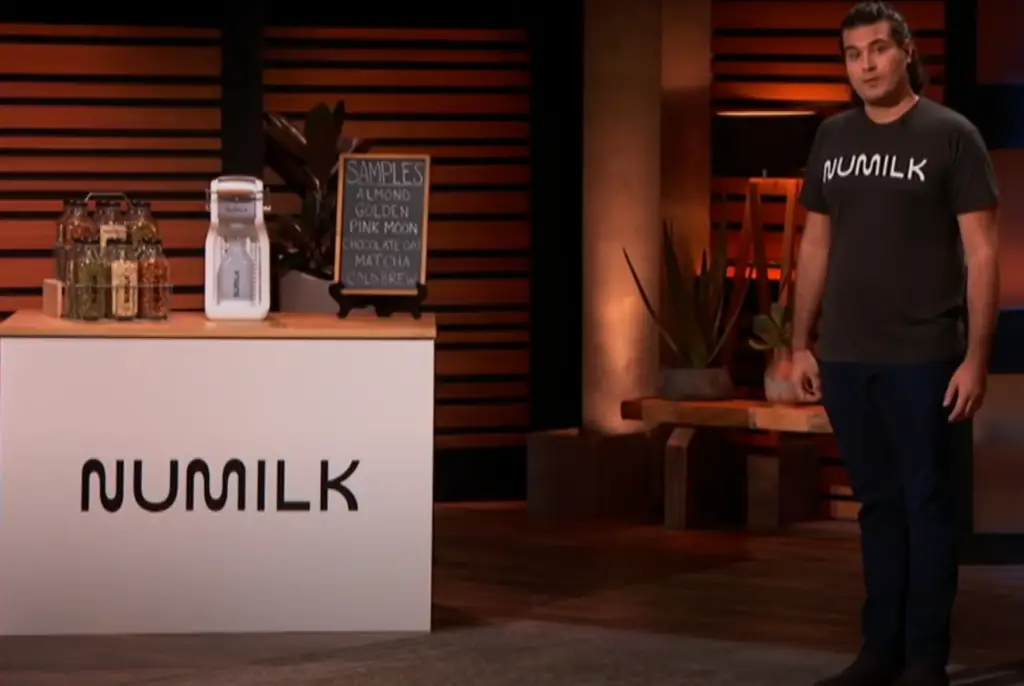 Right now the company mainly is aimed at marketing its products for coffee shops and restaurants, but in the near future, NuMilk could be a household name. The company is seeing steady growth and has plans to expand its products into more stores across the country!
And they have a solid fanbase for that too! Their Instagram account has over 10,500 followers and the team regularly posts content about the product and its features. It won't be long until everyone knows what NuMilk is all about! [1] [2] [3] [4] [5]
NuMilk Net Worth Now
But what is NuMilk worth now? It's hard to say exactly, but it's clear that their business has seen some impressive growth.
This figure is a combination of their sales and investments, but also the immense brand recognition they have gained since appearing on Shark Tank. They've become a well-known name in the vegan milk world and are used as a benchmark for other vegan milk. [3]
---
FAQ
Is NuMilk being sold in retail?
Yes, NuMilk is currently available in many retail stores. After the Shark Tank episode aired, the demand for NuMilk skyrocketed and the product quickly became a top seller in a variety of retailers.
NuMilk can be found in 69 of grocery stores and health food stores across the United States. To find out more about these, check out the location map on the official website.
You can easily find it online as well with vendors including Amazon and Thrive Market. Being mindful of its healthy ingredients, NuMilk is also popularly sold in Whole Foods Markets and other similar specialty shops.
Is NuMilk profitable now?
Yes, NuMilk is now a profitable business. After appearing on Shark Tank, NuMilk received a $ 2,000,000 investment from Mark Cuban. They also increased their marketing efforts in order to reach more potential customers. As of 2022, the company has achieved profitability.
NuMilk's products are now sold in select stores across the country including Whole Foods Market. They have also launched an e-commerce website where customers can purchase NuMilk products directly from the company.
Who owns NuMilk?
Ari Tolwin and Joe Savino are the co-founders of NuMilk who appeared on Shark Tank. After their appearance on the show, they accepted a $ 2,000,000 investment from investor Mark Cuban on two separate conditions.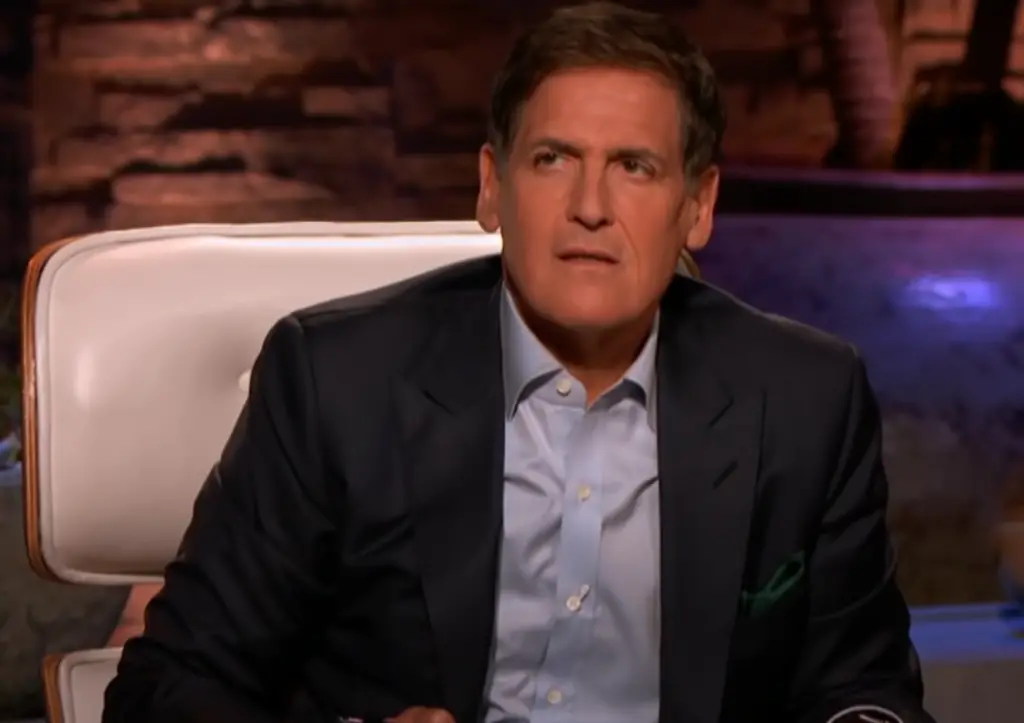 Does Mark Cuban own NuMilk?
Unfortunately, NuMilk has failed to proceed in negotiations with Mark Cuban and he does not currently own any part of the company. However, the exposure they got from Shark Tank has enabled them to raise money from other investors and expand their business.
How is NuMilk from Shark Tank doing?
NuMilk has been doing remarkably well since appearing on Shark Tank. The company was able to secure a $ 2,000,000 deal from investor Mark Cuban and has seen tremendous growth since then. NuMilk's products, which include almond milk and oat milk, have been selling in stores as well as online through Amazon and other e-commerce platforms.
Sadly the deal didn't go through with Mark Cuban, but the duo is still keeping the job and making a name for themselves in the dairy-free milk alternative industry. NuMilk has been able to capture the hearts of many customers looking for a dairy-free milk alternative, and are quickly becoming one of the top brands on the market.
As of the net worth, the company is currently valued at $ 55,000,000. This is a huge jump from its initial valuation when it was first featured on the show.
Useful Video: Shark Tank US | NuMilk Score An Impressive $2M Deal
Conclusion
Joe and Ari, the owners behind NuMilk, went on a mission to reduce the waste of vegan milk by creating a sustainable, delicious and nutritious alternative to store-bought milk. After appearing on Shark Tank, they received $ 2 million from Mark Cuban – which ultimately didn't close.
However, the company is still going strong and has continued to grow since appearing on the show. They are now in over 69 stores and have obtained a lot of exposure from appearing on Shark Tank.
Their mission is to make a delicious and sustainable milk option for everyone, and the company has stayed true to that mission since day one. Going forward, it will be interesting to see where NuMilk goes in the future and how its products evolve with changing times. It is without a doubt a wonderful product that could have a major positive impact on our environment if it continues to grow as much as it has in the past few years.
The journey of Joe and Ari with NuMilk has been an inspiring one, being able to take an idea from concept to widespread success within just a few short years. With their dedication, passion, and ambition we are sure they will go far and continue making waves in the vegan milk industry.
---
References:
https://www.mashed.com/992816/what-happened-to-numilk-after-shark-tank/
https://www.sharktankblog.com/business/numilk/
https://insidegistblog.com/numilk-net-worth-2022-what-happened-after-shark-tank/
https://numilk.com/
https://www.instagram.com/numilk/