When it comes to innovative ergonomic solutions, ALL33's BackStrong chair certainly stands out. Introduced to the world on ABC's Shark Tank, this unique chair, designed to align all 33 vertebrae in your spine, sparked interest and intrigue.
In this article, we'll delve into the journey of ALL33 post-Shark Tank, examining its growth, challenges, and current standing in the market. We'll explore whether the investors' faith paid off, how the product has evolved, and what customers have to say about their experiences. Join us as we navigate the fascinating post-Shark Tank trajectory of ALL33 Chairs.
What Is ALL33 Chairs?
This innovative design feature serves to prevent slouching and actively encourages proper posture by compelling you to maintain an upright position during your work.
The smoothly contoured shape of the bucket seat has been carefully crafted to provide support to your lower back, taking meticulous care of your spine's well-being. Attempting to flex the lumbar area or rotate your pelvis triggers the chair's hinges, which leverage your body weight to counteract these movements.
This exceptionally comfortable office chair is competitively priced compared to other premium office chairs on the market. Beyond assisting you in maintaining a healthy posture while seated at your desk, it also reduces potential healthcare expenses linked to poor posture and associated back issues.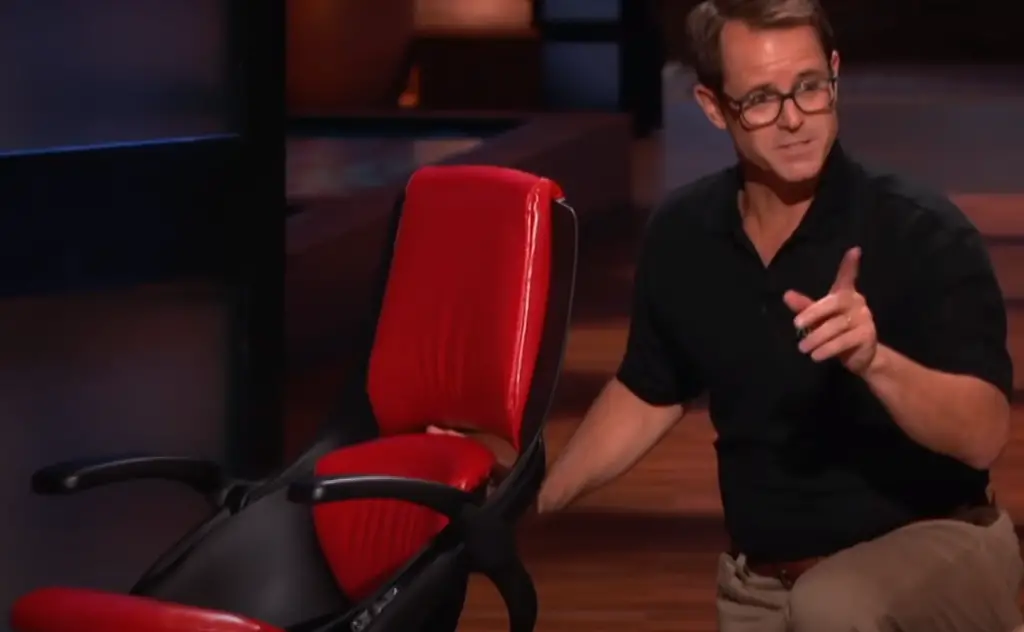 Features:
Robust Construction
The All33 Backstrong Chair finds a harmonious balance in its sizing, offering a high-quality and robust build. Thanks to precise tolerances and a sturdy frame, all components move smoothly and quietly.
Crafted from premium materials, including supple vegan leather upholstery, top-notch plastic, and metal components, this chair's sturdy construction ensures both durability and functionality. Furthermore, its design exudes aesthetic appeal.
Guaranteed Comfort
This office chair boasts a meticulous ergonomic design, featuring pneumatic height adjustment for day-long comfort. Additionally, the 360-degree swivel functionality allows convenient chair movement around your workspace. To stabilize the seat's motion, an accessible knob is located beneath it, which can be tightened or loosened as needed.
The chair accommodates occasional reclining without feeling rigid or bothersome. The standout feature of the All33 chair lies in its effortless ability to promote good posture without requiring constant awareness or effort. Furthermore, its unique design provides exceptional support for the neck and back during extended hours of use.
Swiveling Bucket Seat
Thanks to the ultra-ergonomic bucket seat, you'll consistently benefit from adequate back support, facilitating ideal posture and movement throughout your workday. This design marvel significantly reduces neck and shoulder strain while enhancing your flexibility and productivity.
For enhanced leg comfort and support, you can introduce a stool beneath your desk. This practice counters the tendency of your legs' weight to pivot your hips forward while working, ultimately promoting better positioning and stabilization of the lower back region.
Furthermore, the chair's ergonomic attributes have been known to promote blood circulation, potentially alleviating fatigue associated with prolonged sitting. They also allow for a broader range of movement, facilitating improved oxygenation and respiration for your body.
Smooth-Gliding Casters
The All33 chair is equipped with smooth-gliding casters, enabling effortless movement and repositioning. While these casters are of high quality, they can be replaced with silent casters if noise becomes an issue for you or those around you.
Foldable, Durable Armrests
The ergonomic office chair also boasts foldaway arms, granting you the flexibility to position yourself closer to your work desk, thereby reducing bodily strain and eye fatigue.
Effortless Setup and Assembly
With only six components to assemble, this chair can be put together in under ten minutes with ease. Furthermore, comprehensive, user-friendly instructions are provided to ensure a smooth assembly process, preventing any confusion or errors along the way.
Advantages:
A comfortable office chair with sit-in motion technology;
360-degree swivel capability;
Pneumatic height adjustment for optimum convenience;
Foldaway arms to alleviate strain on arms and eyes;
Features soft vegan leather upholstery;
Simple assembly process [3];
Drawbacks:
Armrests are somewhat low and wide, potentially causing discomfort while typing and leading to stiff shoulders due to continuous forward-reaching;
Who Should Use ALL33 Chairs?
Tailored for health-conscious individuals, the ALL33 Backstrong C1 boasts an innovative Sit-In Motion technology that gently cradles your lower back, alleviating vital pressure points across your spine and body.
Crafted from 100% recyclable materials, it stands out as perhaps the sole chair capable of promoting impeccable posture for all 33 of your vertebrae! Don't hesitate to make your purchase now, as its longevity is assured with a replaceable seat cushion.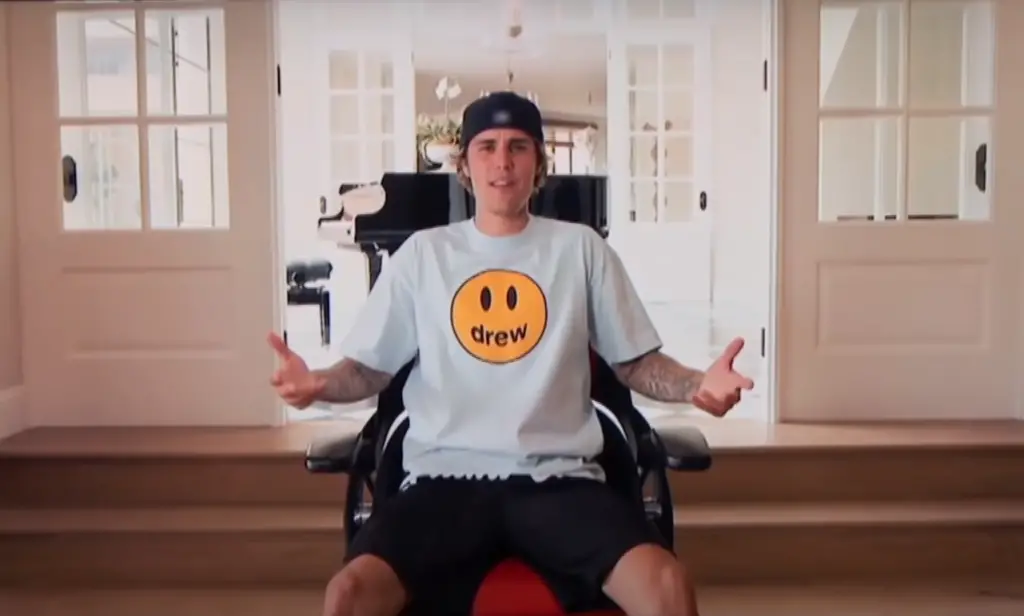 Designed to seamlessly blend with your interior decor, this office chair is offered in three distinct color schemes: classic black, striking red/black, and sophisticated tan/black. Furthermore, you have the choice between a fabric or vegan leather finish to suit your personal preference.
About Founders Of ALL33 Chairs
Dennis, a globally renowned chiropractor, practices his craft in the prestigious locale of Beverly Hills, California. He's earned the moniker "chiropractor to the stars" and serves as the team chiropractor for the Los Angeles Clippers. Having witnessed firsthand the detrimental health consequences of prolonged sitting, Dennis recognized that the issue wasn't merely the duration of sitting but rather the manner in which people sit.
Jim, on the other hand, is the mastermind behind the formation of Designworks USA, a firm that specializes in providing design, engineering, modeling, and analysis services to major companies, including the esteemed BMW.
He's also the visionary behind Heartland USA, a renowned supplier of custom motorcycle accessories. Under the banner of his company, LA Product Design, Jim's office chair designs have raked in a staggering $ 500 million in sales.
The fusion of their extensive knowledge and expertise culminated in the development of Sit-in-Motion Technology (SIMTEC), which serves as the cornerstone of the BackStrong Chair, the world's most advanced ergonomic work chair. The seat's innovative design is ingeniously crafted to move in tandem with your body, gently coaxing your spine into the perfect posture. Regardless of your preferred sitting position, this seat ensures your hips remain fluid and free from locking into place, making slouching an impossibility.
Whether you lean forward or lean backward, the chair effortlessly adapts to your movements, thanks to Dennis and Jim's incorporation of their profound understanding of the body's joints and their intricate mechanics into the chair's design. With the BackStrong Chair, you and your chair are destined to be in flawless harmony.
Bing Howenstein, an enterprising individual always on the lookout for products that could enhance people's lives, stumbled upon a remarkable innovation [5]. His journey led him to visit his friend, Dr. Dennis Philanel, who happened to be captivated by the pioneering work of Dr. Dennis Colonello.
Dr. Colonello had crafted a chair that Bing believed could revolutionize the chair-making industry. This groundbreaking chair featured a rocking bottom, facilitating the movement of all 33 vertebrae in a person's spine as they sat, ensuring both comfort and the ability to sit for extended periods.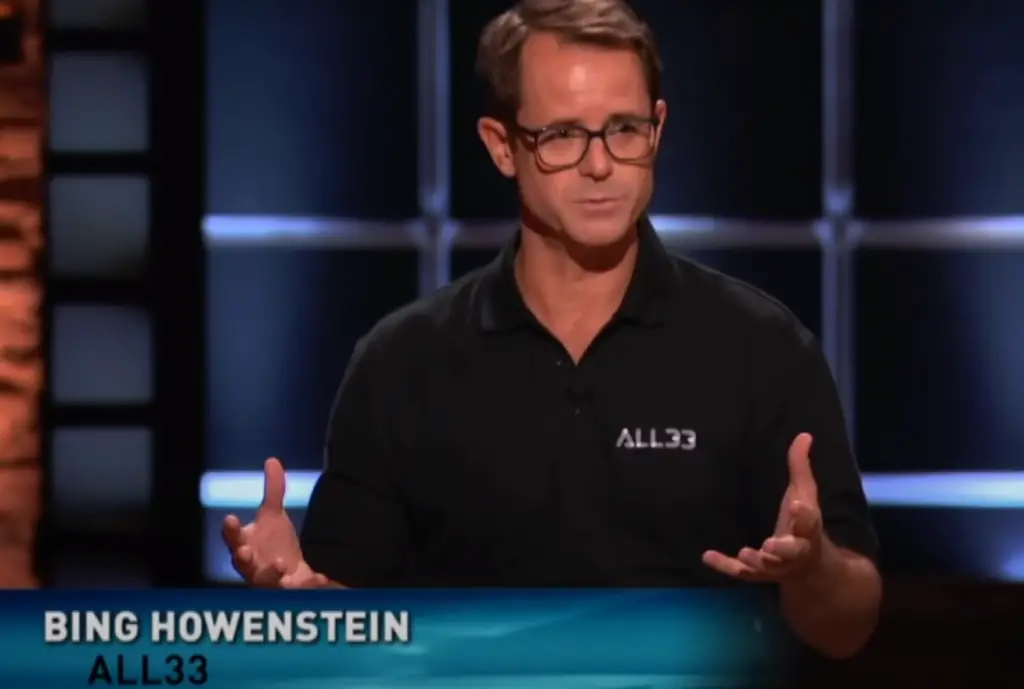 Motivated by their shared enthusiasm, Bing and Dennis joined forces to establish All33, a business dedicated to bringing this remarkable chair to the market. The chair garnered tremendous success, earning endorsements even from major celebrities. While the company enjoyed an impressive start, it recognized the need for additional funding and strategic planning to fuel its growth.
To address these crucial aspects, they turned to the renowned television show, Shark Tank. Bing seized the opportunity to present their venture on the 9th episode of season 12, seeking the support and expertise of the show's panel of investors.
The Pitch Of ALL33 Chairs At Shark Tank
Bing Howenstein entered the Shark Tank seeking $ 500,000 for a 2.5% stake in his business, All33, valuing the company at $ 20,000,000 [6]. He began his pitch by highlighting the issues people faced with conventional furniture and showcased how All33's products provided solutions for back relief. He proudly presented an endorsement from none other than Justin Bieber and invited Kevin to experience the chair firsthand.
Kevin initially expressed skepticism about the claims but later admitted that the device was effective. However, he still had reservations about the company's valuation. Bing was open to discussing it further. Daymond also asked Bing to share the backstory of how he got into this business.
Bing explained that he had been a patient of Dr. Philanel for approximately 20 years, and their friendship led to various entrepreneurial ventures. It was during this journey that he encountered the BackStrong Chair, which offered unparalleled comfort. Realizing that his friend Dr. Dennis Colonello might not commercialize it, Bing decided to launch a Kickstarter campaign as a gesture of friendship.
The campaign was highly successful, raising $ 800,000. Barbara inquired about the definition of "very well", and Bing confirmed that it was indeed a significant achievement.
When asked about his ownership stake, Bing disclosed that he owned about 5% of the business. Barbara mentioned that premium chairs in the market typically sold for around $ 2,000 and asked about the selling price of the BackStrong Chair. Bing replied that it was sold for $ 799.
Mark Cuban inquired about profit margins and production costs. Bing revealed a profit margin of approximately 67% and a delivery cost of around $ 260. However, Kevin still had concerns about the valuation and questioned the number of chairs sold.
Bing disclosed that they had already sold chairs worth $ 3,500,000 in that year alone and anticipated reaching $ 5,500,000 in sales by year-end. Kevin pressed for profit figures, and Bing mentioned that they had achieved slight profitability in the second quarter and expected to do the same in the third quarter.
Kevin remained unconvinced about the company's valuation and its connection to the chair's price. Bing defended the valuation by explaining that he was seeking competitors in the market with 3-4 times more revenue and believed they could achieve that level of success. He also claimed that it wasn't just his opinion; market feedback supported the $ 20,000,000 valuation.
Daymond questioned why Bing had come to the Shark Tank if so many others had validated his valuation. Bing replied that an investment from the sharks held unique value. Daymond inquired if they were being charged more due to their status as sharks, to which Bing offered a discount as a sign of goodwill.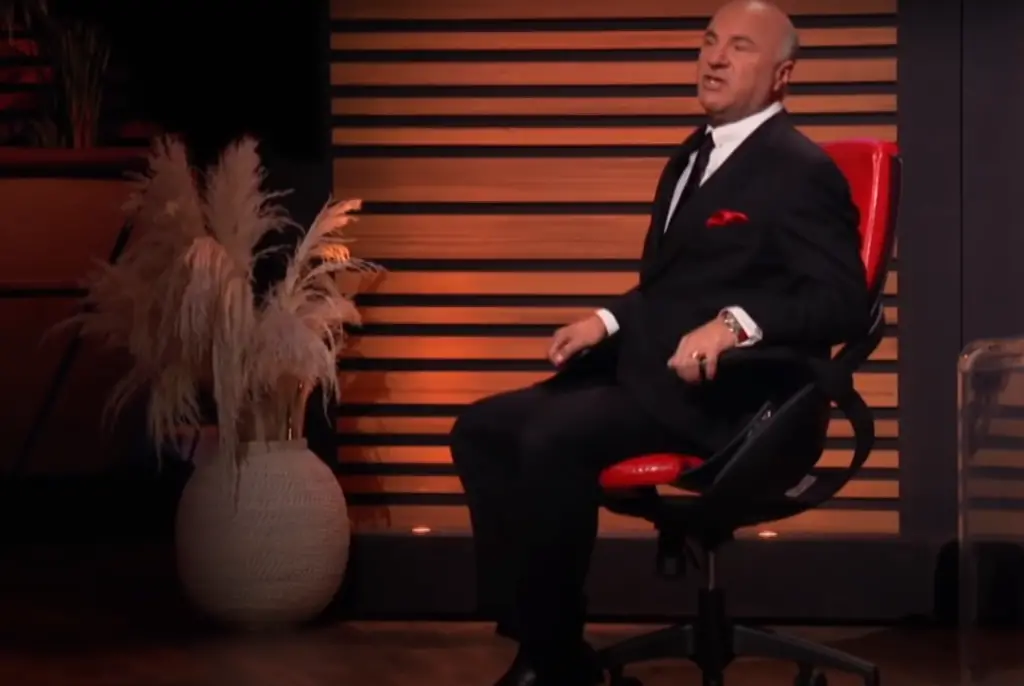 Despite Bing's passionate pitch, Mark Cuban opted out, citing his disinterest in the chair business. Barbara expressed her doubts about Bing's credibility, given his 5% ownership and his role as a salesman rather than a business owner. She felt that the venture lacked the potential to create a new category.
Lori, Daymond, and Kevin followed suit and exited the deal, primarily due to the high valuation, timing, or conflicts of interest. Bing expressed his offense at being labeled a salesman by Barbara and found that aspect of his Shark Tank experience less enjoyable.
ALL33 Chairs After The Shark Tank
The closure of All33 could be attributed to several factors, which may have collectively led to the cessation of its operations.
While it's important to note that specific reasons for the closure may not be publicly available, we can speculate on some potential contributing factors:
Competition: As mentioned, the back-chair market was well-established with consistent new entrants. This intense competition could have made it challenging for All33 to maintain a competitive edge, especially if newer products offered improved features or pricing;
Market Saturation: The back-chair market may have become saturated, making it difficult for All33 to expand its customer base significantly. The demand for ergonomic chairs might have plateaued or slowed down;
Innovative Copycats: Bing Howenstein acknowledged that he was not the inventor of All33. If the original inventor or innovator lost interest in the business, competitors may have copied and improved upon All33's innovations, making it harder for the company to stand out;
Operational Challenges: Running a business can present various operational challenges, including managing production, supply chain, marketing, and customer service. If All33 faced difficulties in any of these areas, it could have impacted the company's ability to thrive;
Financial Pressures: Maintaining profitability and managing financial resources is crucial for any business. If All33 faced financial pressures or struggled to secure additional funding, it may have contributed to the decision to close;
Changing Consumer Preferences: Consumer preferences and trends in the ergonomic chair market may have shifted over time, affecting the demand for All33's products [7];
The absence of recent activity on the company's website and social media accounts, along with the closure of the All33 website, suggests that the business may have encountered significant challenges or decided to cease its operations. It's possible that the company is reassessing its strategy, considering rebranding or exploring new opportunities in response to the competitive landscape.
While All33's closure is unfortunate, it's not uncommon for businesses, especially those in highly competitive markets, to face such challenges. It's always possible that the company could reemerge or pivot into a different venture in the future, depending on the circumstances and the vision of its founders.
The Net Worth Of ALL33 Chairs
It's fantastic to know that All33 experienced a surge in sales and achieved record-breaking results following their appearance on Shark Tank. Additionally, their commitment to launching new products in 2021 and keeping their manufacturing within the USA showcases their dedication to innovation and supporting local production.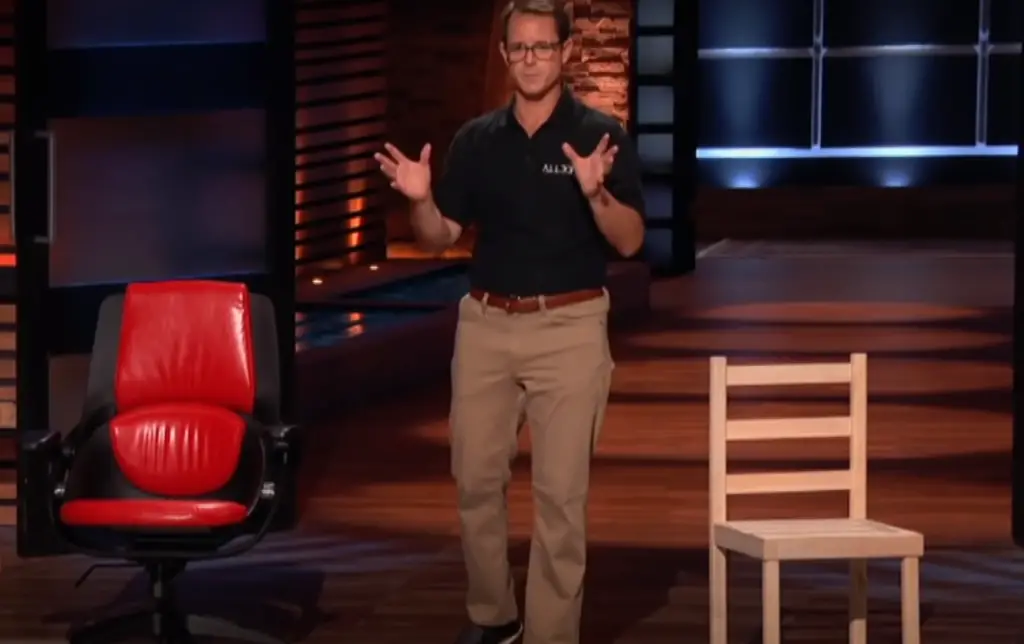 This continued growth and product expansion indicate that All33 is actively adapting to market demands and expanding its offerings to meet the needs of its customers. It's a positive sign that the company is thriving and evolving in response to changing circumstances.
Alternatives To ALL33 Chairs:
Herman Miller Aeron Chair: Known for its ergonomic design and adjustability, the Herman Miller Aeron Chair is a favorite among office workers. It provides excellent lumbar support and comes in various sizes to accommodate different body types;
Steelcase Gesture Chair: The Steelcase Gesture Chair is designed to support a wide range of sitting postures. It features adaptive lumbar support and is known for its durability and comfort;
Secretlab Omega Series: If you're a gamer or simply prefer a racing-style gaming chair, the Secretlab Omega Series offers ergonomic support with a sporty design. It's popular among gamers and office users alike;
Humanscale Freedom Chair: The Humanscale Freedom Chair is known for its minimalist design and ease of use. It automatically adjusts to your body's movements, providing constant support and comfort;
Knoll ReGeneration Chair: This chair is designed with sustainability in mind and offers dynamic support as you move. It's eco-friendly and features a modern, sleek design;
IKEA Markus Chair: For those on a budget, the IKEA Markus Chair offers decent lumbar support and adjustability at an affordable price point. It's a good option for home offices;
Staples Hyken Technical Mesh Task Chair: Another budget-friendly option, the Staples Hyken Chair, features mesh backing for breathability and basic ergonomic adjustments;
Haworth Zody Chair: The Haworth Zody Chair is known for its back support and customizable features. It's designed for long-term comfort and has received numerous awards for its design;
Steelcase Leap Chair: Similar to the Gesture Chair, the Steelcase Leap Chair offers great support and adjustability. It's suitable for extended periods of sitting;
DXRacer Formula Series: Similar to Secretlab, DXRacer offers gaming-style chairs with ergonomic features. They are popular among gamers and come in various styles and sizes [9];
When choosing an ergonomic chair, consider factors such as your body type, the amount of time you'll spend sitting, your budget, and your specific ergonomic needs. It's also a good idea to test chairs in person if possible or read reviews to ensure they meet your comfort and support requirements.
---
FAQ:
Is the ALL33 chair still in business?
Yes, ALL33 is still in business and appears to be doing well. They have recently added a new chair model priced at $ 999, available in two color options.
Is ALL33 worth it?
The value of the ALL33 chair is subjective and depends on individual needs and experiences. The BackStrong chair by ALL33 is designed to cradle your lower back and relieve pressure points throughout your spine and body. 
Some users on Reddit have questioned whether the chair is a gimmick or genuinely worth the investment. Therefore, potential buyers might want to consider their own comfort preferences, the chair's features, and its price point before making a purchase.
Who invested in ALL33?
During the Shark Tank episode featuring ALL33, the company's CEO, Bing Howenstein, sought an investment of $ 500,000 for a 2.5% equity stake, valuing the company at $ 20 million. However, the sources do not mention whether any of the Sharks decided to invest in ALL33.
Who is the owner of the best chairs?
The term "best" is subjective and can vary based on individual preferences, needs, and budget. A variety of manufacturers produce highly-rated chairs, including Herman Miller, Steelcase, and Humanscale, among others. The owner or CEO of ALL33, which produces the BackStrong chair, is Bing Howenstein.
How to buy the best chairs?
The best way to buy chairs typically involves researching different brands, reading customer reviews, and considering personal comfort and ergonomic needs. Once a model has been selected, chairs can usually be purchased directly from the manufacturer's website, or from various online or physical furniture retailers.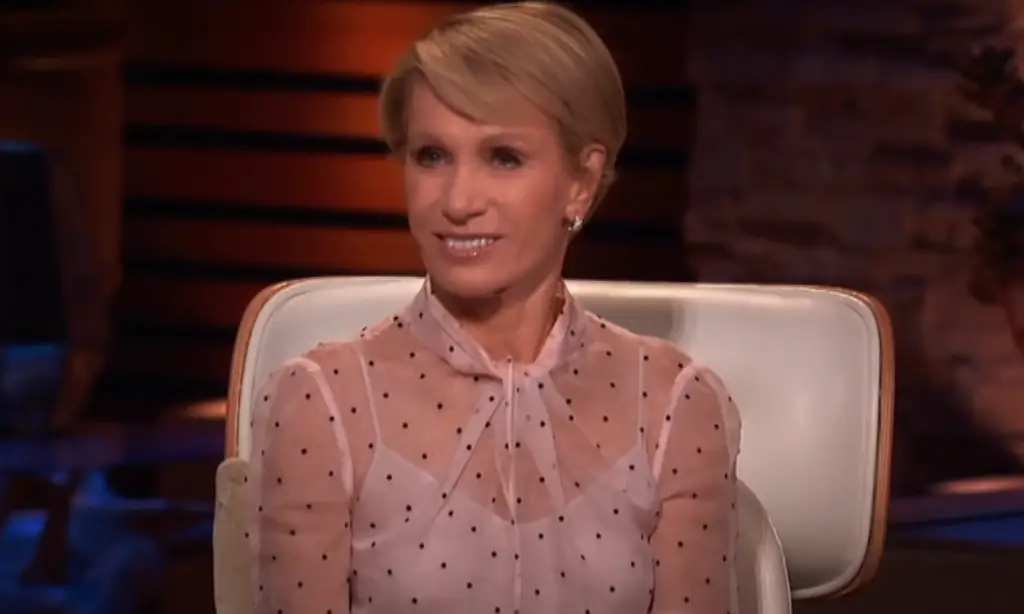 What is the weight limit for the ALL33 chairs?
The weight limit for ALL33 chairs is about 275 pounds. For accurate information, checking product specifications on the official ALL33 website or contacting their customer service is recommended.
Which company chairs are best?
The "best" company for chairs can depend on numerous factors, including comfort, ergonomic design, durability, price, and customer service. Some renowned manufacturers of office chairs include Herman Miller, Steelcase, and Humanscale. ALL33 also offers a unique chair designed to align all 33 vertebrae in the spine.
Why are nice chairs so expensive?
High-quality chairs can be expensive due to a variety of factors. These may include the cost of durable and premium materials, research and development for ergonomic design, manufacturing costs, and brand reputation. Additionally, chairs that offer advanced features, such as multiple adjustments for personalized comfort, can also command higher prices.
Useful Video: Justin Bieber Approved All33, But Do The Sharks Approve?
---
References:
https://sharktanktalks.com/all33-shark-tank-update/
https://gazettereview.com/all33-after-shark-tank-update/
https://www.sharktankblog.com/business/all33-backstrong-chairs/
https://sharktanktales.com/all33-chair-shark-tank-update/
https://thecinemaholic.com/update-on-all33-from-shark-tank/
https://www.sharktanksuccess.com/all33-backstrong-chair-shark-tank-review/
https://www.forbes.com/sites/bradmoon/2021/09/21/review-all33-backstrong-c1-chair/?sh=6135f0084796
https://allsharktankproducts.com/shark-tank-products-home/all33-backstrong-ergonomic-office-chair/
https://meaww.com/all-33-shark-tank-product-justin-bieber-ceo-bing-howenstein-backstrong-chair-cost-where-to-buy-abc