In this article, we delve into the post-Shark Tank journey of Stryx, a cosmetics brand that caught the attention of millions with its innovative approach to men's grooming.
Although Stryx did not secure a deal on the hit television show, the brand's appearance on Shark Tank catapulted it into the public eye, generating significant interest and curiosity.
We explore the subsequent developments and milestones that Stryx has achieved, from expanding its product line to navigating the competitive beauty industry. Join us as we uncover what has transpired for Stryx since its Shark Tank appearance and discover the brand's path to success in the world of male cosmetics.
What Is Stryx?
Stryx emerged onto the scene in January 2019 as a pioneering men's skincare and makeup brand, co-founded by Devir Kahan and Jon Shanahan. Their vision was to establish a modern and sophisticated line of skin care products specifically tailored to men's needs [1].
Devir Kahan, the brand's founder, initiated Stryx in 2017 with the goal of crafting clean, contemporary, and stylish skincare options exclusively for men. Stryx places a strong emphasis on producing high-quality skincare products that adhere to stringent standards of cleanliness.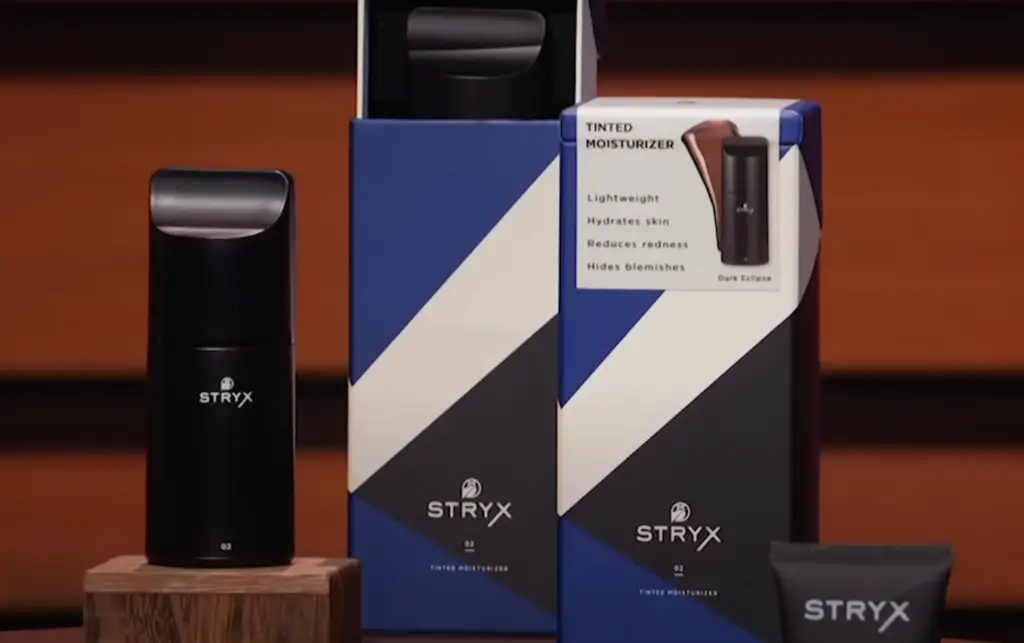 In addition to their commitment to skincare, Stryx also embraces philanthropy, demonstrating their dedication to not only enhancing men's appearances but also making a positive impact.
Stryx products are designed to be intuitive and user-friendly, encased in sleek matte black packaging that resembles a pen rather than traditional makeup products, addressing men's concerns about using cosmetics that have been traditionally associated with women.
The brand collaborated with leading cosmetic chemists and artists to develop a distinctive formula that is 100% cruelty-free across its entire product range.
Customer feedback regarding Stryx products has been largely positive, with customers commending the brand for its functionality, effective formulas, and noticeable results. Stryx prioritizes quality and combines it with user-friendly tools that can be swiftly and effortlessly applied.
However, some reviewers have expressed a desire for more transparency regarding the ingredients used in the products. Nevertheless, Stryx endeavors to create an environment where men can feel at ease with makeup and skincare, offering functional, uncomplicated products designed to exude a masculine aesthetic.
Major Stryx Products: 
1) Concealer Tool
For that blemish or crimson mark that just emerged: Apply the concealer and blend with a digit. The organic pigments conceal acne, razor burns, and marks, and revive a vibrant appearance to your visage in moments. The hues are incredibly adaptable, providing imperceptible coverage for all skin tones.
2) Tinted Moisturizer
Nurtures the skin while alleviating inflammation, reducing redness, and equalizing skin complexion for immediate enhancement of any problem areas. Administer a small quantity onto your palms and massage it into your entire countenance.
3) Bronzing Gel
Administer to the countenance, scalp, neckline, or limbs akin to a moisturizer for a natural radiance that looks and feels authentic. Complements every skin tone. Employ directly onto the skin or combine with a moisturizer. Commence with a thin, uniform layer, and amplify it for a deeper shade, if desired.
4) Pimple Patches
These ultra-slim hydrocolloid patches significantly reduce the healing time of imperfections by eliminating impurities and bacteria beneath your skin. They are non-drying and devoid of medication, concealing your acne while remaining nearly indiscernible. Apply the patch onto clean, dry skin and keep it on for at least six hours. Remove it once the patch is filled with impurities.
5) Energizing Eye Tool
This distinctive serum, enriched with collagen-boosting properties, is exclusively formulated for men to illuminate, nourish, and invigorate the delicate skin surrounding the eyes, thereby diminishing fine lines and wrinkles. The refreshing aluminum rollerball instantly diminishes puffiness.
6) Gel Cleanser
Cleanse away impurities while safeguarding and revitalizing your skin with wholesome botanical ingredients like tea tree oil and aloe. Employ a nickel-sized quantity for your entire face and work it into a frothy lather [2].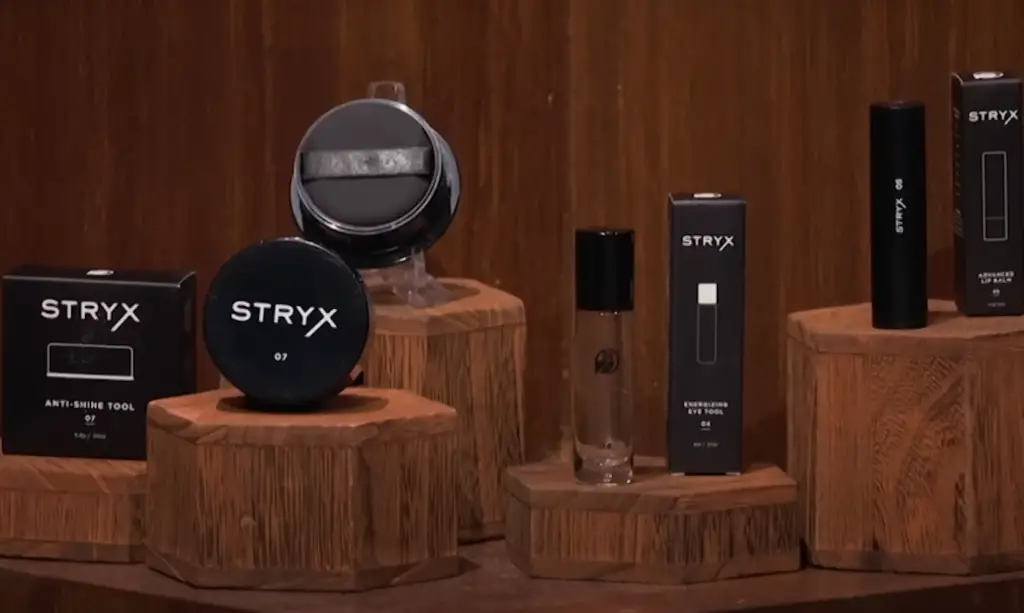 Who Is Stryx For?
Stryx products are created with the understanding that men's skin has unique characteristics and requirements, offering tailored solutions that are easy to use and designed to look masculine [3]. 
Whether it's to conceal blemishes, reduce signs of fatigue, or improve overall skin health, Stryx is targeted towards men who appreciate functional and effective products that fit seamlessly into their grooming routines.
About the Founders Of Stryx
Later on, Devir discovered that his friends encountered similar predicaments. Whether it was a wedding, an interview, a first date, or a crucial Zoom meeting, some men resorted to "borrowing" their girlfriends' cosmetics, while others furtively ventured into the women's cosmetics aisles, feigning to shop for a sister or mother at the checkout counter.
Determined to create effective skincare products exclusively for men, Devir embarked on a journey to make them effortlessly stylish, ensuring that no man would feel embarrassed about using them. He delved into extensive research, design, and development, culminating in his first product—the Concealer Tool. And thus, Stryx was born, heralding a new era of practical cosmetics tailored to men.
Meanwhile, Jon Shanahan, with his knack for men's style, channeled his expertise into a website and YouTube channel called The Kavalier. Through his platform, he reviewed various new products and often received free samples. One fateful day, the Concealer Tool landed on his desk. However, when the time came to film a video, an enormous and menacing pimple (in his imagination) materialized right in the center of his chin.
Remembering the Concealer Tool, he applied it to the troublesome spot. In the video, neither the pimple nor the concealer was visible. Intrigued by the Stryx line, Jon desired to delve deeper into its offerings, just as Devir was seeking someone skilled in content creation, community engagement, and branding. It was a fortuitous moment when Jon joined Stryx as a co-founder and Chief Marketing Officer.
Leveraging his expertise on YouTube, Jon began educating men about cosmetics tailored specifically to their needs. He explained how men's skin tends to be oilier, rougher, and thicker than women's, with larger pores. He highlighted that Stryx products were not only used cosmetically to address blemishes, scratches, scars, razor burns, and morning-after eye bags but also therapeutically to alleviate conditions like rosacea and the pallor that accompanies serious illnesses.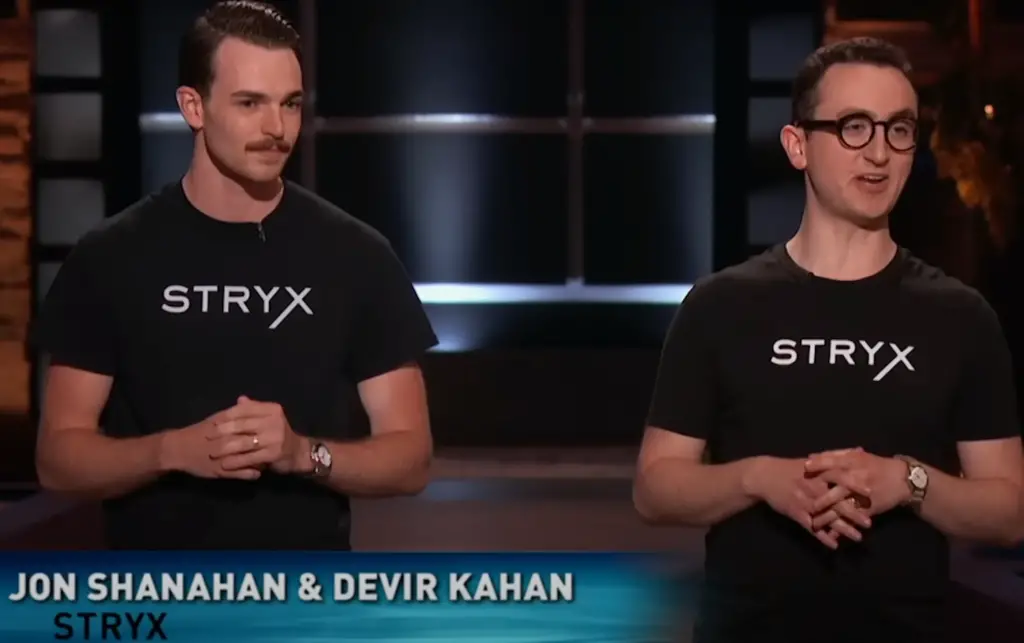 He emphasized that the formulations provided a matte finish, seamlessly blending into the skin. Jon also encouraged men to experiment with new products in the comfort of their homes before venturing out into the world.
Venturing into the realm of short-form videos on TikTok, Jon witnessed an exponential growth in his audience — earning millions and millions of likes. This newfound popularity led to Stryx gaining the attention of major retailers like CVS and later Target [5].
As one of the pioneering cosmetics companies to harness the power of TikTok, Stryx revolutionized the industry by introducing a sleek cylinder containing a bullet of concealer. The unique packaging design drew inspiration from the question, "What would James Bond use?" It exuded a sleek, discreet, and convenient allure, something any man would proudly carry in his pocket or keep on his desk.
Building upon their success, Stryx began exploring other markets in European and Asian cities where men were more receptive to utilizing skincare products to present their best possible appearance.
The Pitch Of Stryx At Shark Tank
Jon and Devir entered the Shark Tank with a bold request of $ 600,000 in exchange for a 5% stake in their company, valuing Stryx at $ 12 million. Their pitch centered around the notion that everyone, including the male Sharks themselves, wore makeup, yet men felt uncomfortable wearing it publicly [6].
Devir attributed this discomfort to the fact that beauty and skincare products have predominantly been marketed towards women, leaving a void in the market for male-focused options. To support their argument, Devir shared his personal experience, showcasing the memorable wedding photos that sparked the idea behind Stryx.
The duo unveiled Stryx, their meticulously crafted line of custom-formulated products tailored specifically for men. They also presented their unique marketing strategy, which aimed to educate men on how to incorporate these products into their routines. They believed that their approach to cosmetics differed from any other player in the US market.
By 2018, Stryx had successfully raised $ 1.5 million in funding and achieved monthly sales of $ 130,000, with 95% of its revenue stemming from its online store. They strategically placed their products in the men's shaving and grooming aisle at retailers like CVS to avoid confusion with women's cosmetics. With impressive gross margins of 85%, they exuded confidence in their product's potential.
The Sharks inquired about their fundraising success and discovered that the entrepreneurs had relinquished nearly 60% of their company to investors, allowing them to retain the majority share. This, coupled with the fact that they were experiencing monthly losses of $ 40,000 to $ 50,000 due to high advertising costs, raised concerns among the Sharks.
Lori expressed her disapproval of the brand's name and packaging, ultimately opting out. Daymond disagreed with the company's valuation and considered the continuous fundraising efforts too risky for his involvement. He, too, decided to bow out. Mark expressed his interest in the category but voiced reservations about Stryx's approach of concealing the fact that they were selling makeup, leading him to opt out as well.
Kevin presented an offer consisting of a $ 300,000 loan for an 11.5% stake, an additional $ 300,000 for a 2.5% equity share, and a $ 2.00 royalty until he recouped his investment, which would then decrease to 25 cents in perpetuity.
Robert, impressed by the products and strong sales, made an offer of $ 600,000 for a 10% stake. He advised them to shift their advertising direction towards targeting men like himself. Although the entrepreneurs tried negotiating for a lower equity stake, Robert stood firm, and ultimately, Jon and Devir accepted his deal, welcoming Robert as their new partner.
Stryx After The Shark Tank
Stryx has established its headquarters in the bustling city of New York City, New York. The company made its initial foray into the market in 2019, launching two flagship products: a concealer tool and a tinted moisturizer.
To kickstart their journey, Stryx turned to a Kickstarter campaign, which proved to be a resounding success, surpassing their goal of $ 10,000 in under two days. Encouraged by this enthusiastic response, the founders of Stryx went on to secure over $ 1 million in investments from investors and venture firms [7].
A significant milestone for the company occurred in 2020 when CVS Pharmacy decided to stock Stryx products on their shelves, signifying a remarkable achievement and widening the brand's reach.
Stryx has successfully established a comprehensive range of products catering to men, encompassing concealers, eye rejuvenators, and skincare solutions. During the filming of their appearance on Shark Tank, Stryx had achieved impressive lifetime sales of $ 2 million, with a monthly sales average of approximately $ 130,000.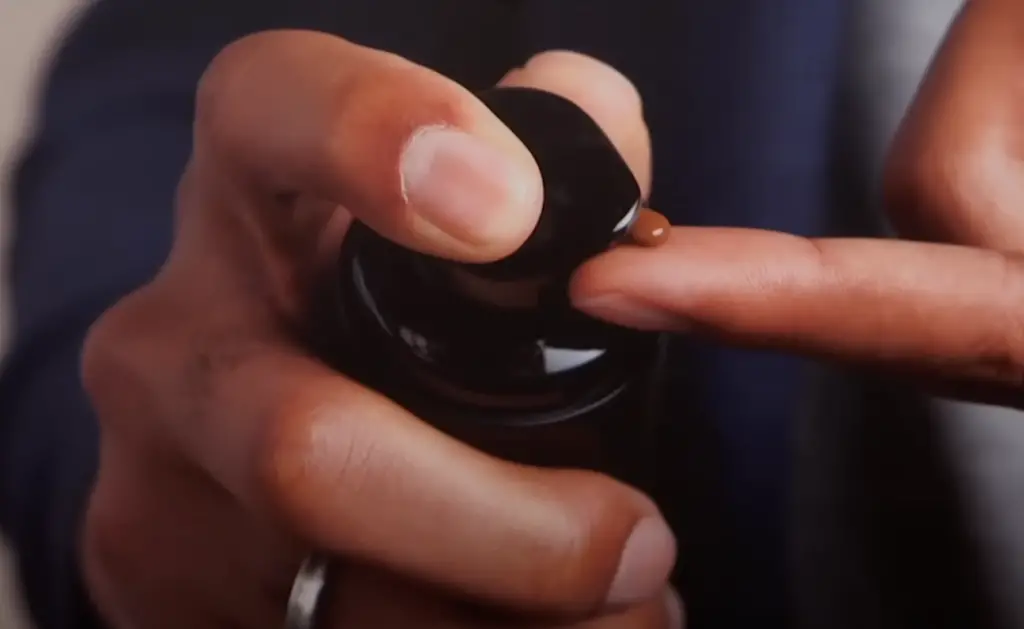 During their pitch, the entrepreneurs sought $ 600,000 in exchange for a 5% equity stake in the company. Ultimately, they secured a deal with Robert Herjavec, accepting the same investment amount but offering 10% equity in return.
Since their appearance on Shark Tank, Stryx has garnered substantial recognition and media coverage. The brand has been featured in prestigious publications such as Forbes, the Wall Street Journal, Bloomberg, and Men's Health. However, there is limited available information regarding the company's recent developments or future plans beyond their noteworthy appearance on the show.
Fast forward to the present day, Stryx has expanded its presence and can be found in renowned retail stores such as Nordstrom, Urban Outfitters, and Target. Additionally, customers can conveniently make their purchases through the brand's website, which not only offers a range of skincare products but also provides informative blogs and tutorials tailored for skincare beginners.
As Stryx continues to thrive, the team behind the brand has expanded significantly since its inception, continuously striving to cater to a diverse range of skin tones within its product lines. The company's website also offers the convenience of purchasing specially curated kits tailored to specific skincare needs, in addition to apparel options for interested customers.
The Net Worth Of Stryx
Following its appearance on Shark Tank Season 13 Episode 23, Stryx, the cosmetic and skincare product company, witnessed a significant boost in its net worth. The business valuation estimated Stryx's net worth to be around $ 6 million.
Stryx specializes in creating a range of cosmetic products exclusively tailored to suit the unique skin tones of men. Their innovative offerings have garnered substantial attention and success in the market.
In 2021 alone, Stryx achieved remarkable sales of $ 1.5 million. The company also secured $ 1.7 million in funding from venture capital, further fueling its growth and expansion. With a cumulative lifetime sales figure of $ 2 million, Stryx predominantly enjoys a direct-to-consumer sales model, with 90% of its sales taking place through its website.
In November 2022, Stryx made a strategic move, resulting in their products no longer being available at CVS stores. However, they expanded their distribution nationwide, making their products accessible to a broader consumer base through prominent retailers like Target and Urban Outfitters.
Alternatives To Stryx:
Harry's: Known for their high-quality razors and grooming products, Harry's also offers a range of skincare essentials tailored for men. From face washes to moisturizers, their products are designed to be effective, simple to use, and affordable;
Bulldog Skincare: Bulldog Skincare is a brand dedicated to providing natural and cruelty-free skincare products for men. With a focus on sustainable ingredients, they offer a variety of cleansers, moisturizers, and shaving essentials that are gentle on the skin;
Jack Black: Jack Black is a popular men's grooming brand that offers a comprehensive range of products. From cleansers to moisturizers, their formulations are carefully crafted using high-quality ingredients, aiming to address specific skin concerns while promoting overall skin health;
Brickell Men's Products: Brickell Men's Products focuses on creating natural and organic skincare products exclusively for men. Their range includes cleansers, moisturizers, serums, and more, all formulated to target common skincare issues and enhance the skin's appearance;
Lab Series Skincare for Men: Lab Series is a brand that combines science and skincare expertise to develop effective products for men. Their range covers various needs, including cleansers, moisturizers, anti-aging solutions, and specialized treatments;
Anthony Skincare: Anthony Skincare offers a diverse selection of grooming and skincare products tailored for men. From face cleansers to shaving creams and body washes, their products are designed to be both functional and luxurious;
Kiehl's: Although not exclusively a men's brand, Kiehl's provides a wide array of skincare options suitable for men. Their products are known for their high-quality formulations and focus on natural ingredients, with offerings that range from cleansers to serums and moisturizers;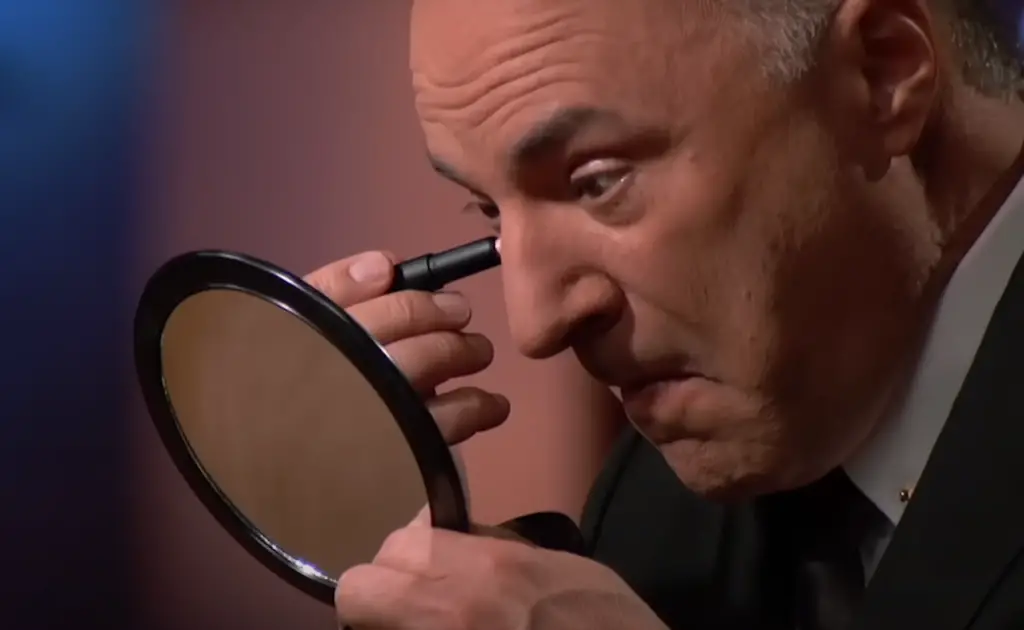 ---
FAQ:
Who owns Stryx Cosmetics?
Stryx Cosmetics is owned by founders Devir Kahan and Scott Sasso.
Did Stryx get a deal on Shark Tank?
Stryx did not make a deal on the television show Shark Tank. However, it's important to note that business deals and partnerships can change over time, so it's recommended to check the latest updates or episodes of Shark Tank to verify the current status.
Is Stryx concealer non-comedogenic?
Yes, Stryx concealer is formulated to be non-comedogenic. Non-comedogenic products are designed not to clog pores, which can help prevent the occurrence of acne or other skin issues. However, individual reactions to products may vary, so it's always a good idea to test the product on a small area of skin and observe for any adverse reactions before applying it more widely.
Do Stryx pimple patches work?
Stryx pimple patches are designed to help with the treatment of acne and pimples. They work by creating a protective barrier over the affected area, preventing further irritation and allowing the skin to heal. These patches are also designed to be waterproof and sleep-proof, providing continuous coverage and protection.
However, the effectiveness of pimple patches may vary depending on individual skin types and the severity of the acne. It's always best to follow the instructions and consult a dermatologist if you have persistent or severe acne concerns.
Is Stryx sweat-proof?
Stryx offers products designed to withstand sweat and natural oils produced by the face [10].
For example, their Concealer Tool and Tinted Moisturizer are formulated to be sweat-proof, providing long-lasting coverage even in humid conditions. However, it's important to note that individual experiences may vary, and the degree of sweat-proofing may depend on factors such as skin type, activity level, and environmental conditions.
Does Stryx have SPF?
Stryx Cosmetics offers a Tinted Moisturizer that includes SPF 20, providing some level of sun protection. However, it's important to note that SPF 20 may not provide sufficient protection for extended periods of sun exposure or intense sunlight. If you require higher SPF protection, it's advisable to use a dedicated sunscreen in addition to Stryx products or consult a dermatologist for personalized recommendations.
Is Stryx oil-free?
Yes, Stryx cosmetics are oil-free. They are specifically formulated to address the unique characteristics of men's skin, which tends to be oilier, rougher, and thicker compared to women's skin. The oil-free formulation helps minimize excess oil and shine, providing a matte finish.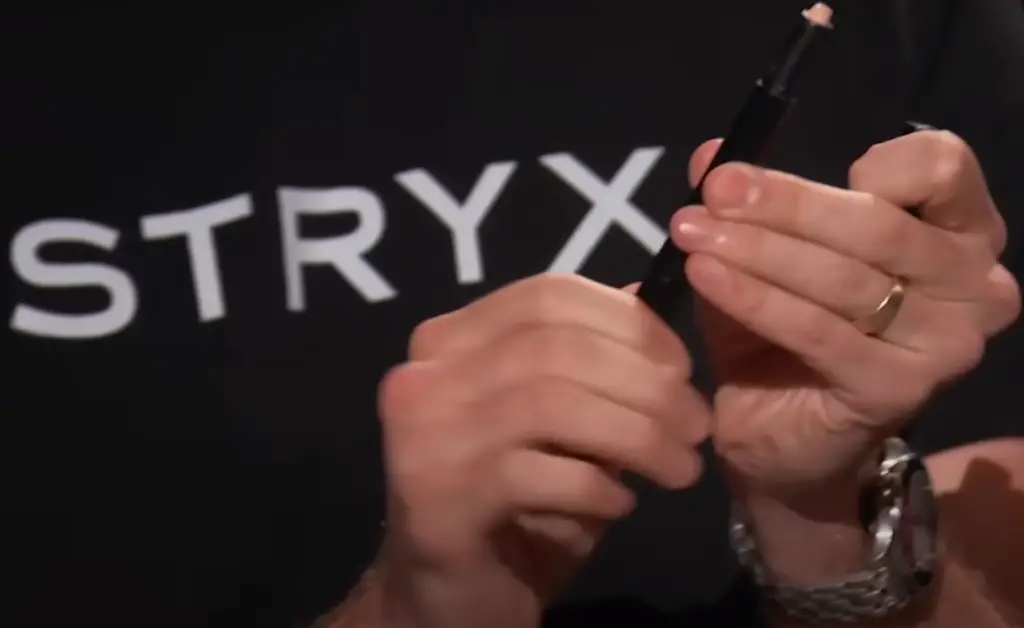 How long does it take for Stryx to ship?
The shipping time for Stryx products can vary depending on factors such as your location, the shipping method selected, and any potential delays or customs processes. It's best to check the shipping information provided by Stryx during the ordering process or contact their customer service for specific details regarding shipping times and options.
Are Stryx products for all skin types?
Stryx cosmetics are primarily designed for men's skin, which typically has specific characteristics such as oiliness and thicker texture. However, many individuals with different skin types can use Stryx products if they find them suitable for their needs. It's important to consider your own skin type and preferences when choosing skincare or cosmetic products and, if needed, consult a dermatologist for personalized recommendations.
What about Stryx ingredients?
Stryx provides a range of cosmetic products, and the ingredients can vary depending on the specific product. It's best to refer to the ingredient list provided on the packaging or Stryx's official website for detailed information on the ingredients used in each product. This will help you identify any specific ingredients you may want to avoid or any ingredients that cater to your specific skin concerns or preferences.
Can women use Stryx male cosmetic products?
Although Stryx cosmetics are specifically marketed towards men, women can also use their products if they find them suitable for their needs. Ultimately, skincare and cosmetic products are not limited by gender, and it's more important to choose products based on individual skin type, concerns, and preferences.
If a woman is interested in using Stryx products, she can test them on a small area of skin to ensure compatibility and achieve the desired results.
How much should you apply Stryx products?
The amount of Stryx product to apply can vary depending on the specific product and your desired coverage. It's best to follow the instructions provided by Stryx for each product, as they often provide guidance on the recommended amount to use.
Generally, it's advisable to start with a small amount and gradually build up if more coverage is desired. Adjusting the amount based on personal preference and skin type is key to achieving the desired result.
Do you need a brush/sponge/other special applicator to apply Stryx products?
The application method for Stryx products can vary depending on the specific product and personal preference. Some products, like the Stryx Concealer Tool, are designed to be applied directly to the skin and blended with clean fingers for a natural finish.
However, using a brush, sponge, or other applicator can also be suitable depending on your preference and the desired application technique. It's recommended to experiment with different methods to find the one that works best for you and provides the desired results.
Useful Video: Will Stryx Be The Next Big Product In Men's Beauty?
---
References:
https://allsharktankproducts.com/shark-tank-products-health/stryx-cosmetics-and-skincare-for-men/
https://www.stryx.com/apps/help-center
https://www.therealitytv.com/stryx-shark-tank/
https://biznewske.com/stryx-shark-tank-net-worth/
https://www.sharktankblog.com/business/stryx/
https://sharktanktalks.com/stryx-shark-tank-update/
https://www.sharktanksuccess.com/stryx/
https://sharktankrecap.com/stryx-update-shark-tank-season-13/
https://thecinemaholic.com/stryx-shark-tank-update-where-is-stryx-now/
https://www.businesswire.com/news/home/20220513005004/en/Stryx-Appears-on-ABC%E2%80%99s-Shark-Tank