When Robbie Cabral visits the gym, he starts his day feeling relaxed. But what does he find? His fellow exercise enthusiasts are actually experiencing added stress because they often lock their locker keys inside along with wallets and car keys!
This proves to be quite a hassle for them – until Benjilock came around. This padlock unlocks via fingerprint or traditional key; making it an easy choice for anyone looking for convenience and security. 
Benjilock has quickly gained popularity due to its intuitive design and added peace of mind for gym-goers everywhere.
After appearing on Shark Tank, the company began receiving new business from around the country and received funding to help continue expanding its product offerings.
What Is Benjilock?
The Benjilock comes with a key, but depending on how it is used, there is a good chance that customers won't need it since the lock's battery can last for up to a year [1].
The Benjilock was created to be utilized on virtually anything, indoors or outside, where one typically uses a conventional lock. This includes but is not limited to doors, gates, fences, sheds, bike racks, and other similar items.
Benjilock also comes with a physical key if a member of the user's family, a coworker, or a friend requires access to the device.
Cabral has described this unique combination of traditional and high-tech locking as having "near-perfect fingerprint accuracy," It is a long-overdue upgrade to a device that hasn't changed significantly in decades.
Benjilock can be charged and has a battery life of up to an entire year when fully charged. It can save up to 4 fingerprints on its encrypted chip, which is useful for households and commercial establishments.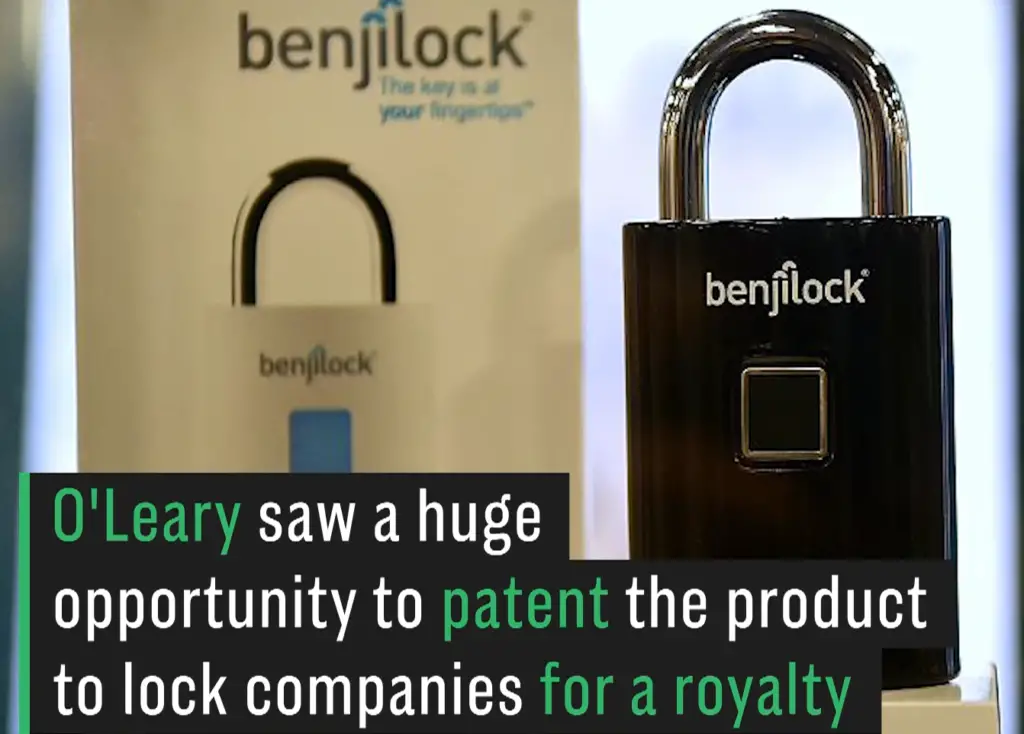 If the device is tampered with, Benjilock will wipe all your fingerprint information and demand that the physical key be used to reset it. This is an additional layer of protection. BenjiLock is available in various colors, including stainless steel, brass, copper, and sky white. 
Who Is The Founder Of Benjilock?
After his time in law enforcement, he started his own business consulting on top of that; he also started developing biometric technology products.
A former Los Angeles County sheriff's deputy, Cabral set out to find a way to open locks with just one scan of fingerprints.
Cabral, an immigrant from the Dominican Republic, didn't let his lack of computer skills deter him, and he set out to construct his lock with the aid of the hired engineer [2]. 
His appearance on the ABC reality television show "Shark Tank" made him famous. Benjilock's dream of being a rock star was quickly dashed, and he chose to pursue a career in the lock-making industry.
Benjilock is a prosperous businessman, but his life hasn't always been easy. He initially worked in low-level occupations, such as dishwashing, when moving from the Dominican Republic to the United States.
He was ultimately hired in the real estate industry, but after a few months, he was let go.
Benjilock Before Shark Tank
Cabral spent the next three years depleting the majority of his life's money before producing a prototype he was happy with.
When Cabral's prototype was completed, a colleague recommended he take it to the Las Vegas Consumer Electronics Show to show it off.
Cabral confesses that he had doubts about displaying it during the show, but finally accepted. It would turn out to be one of the finest moves he had made in terms of publicizing his goods.
Benjilock received a CES Innovation Award at the exhibition.
From there, Benjilock gained traction, and the same people who persuaded him to fly to Las Vegas began urging him should go on Shark Tank.
Knowing that his friends were correct the previous time, he followed their advice and attended an open casting call. He discovered that he had made the cut and would be appearing on the show a few weeks later.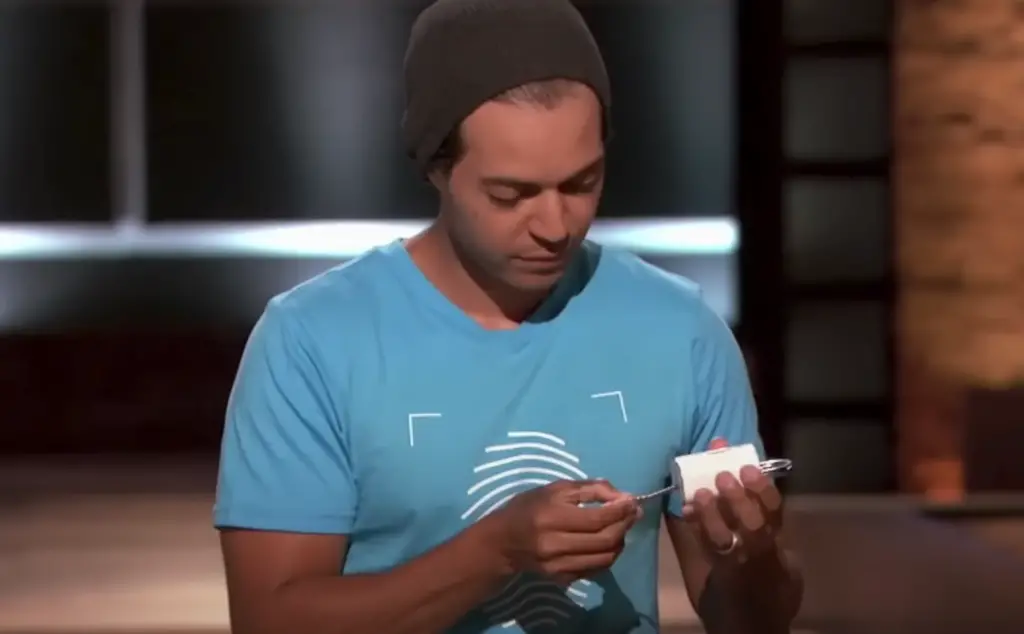 Benjilock On Shark Tank: The Pitch
Walking into the set, the immigrant entrepreneur introduces himself as Robbie Cabral. The founder, CEO, and owner of Benjilock states that he has come to the tank in hopes of receiving a $ 200,000 investment for 10% of his company.
Diving right into his pitch, he tells the panel that he regularly goes to the gym to keep himself in shape and to "release the grind and stress." Continuing, he says that it wasn't long before he started to notice stress in the locker rooms—more specifically, people were knocking at their lockers, having forgotten the combination to their lock, or something similar. Having noticed that, he explains that is why he created the Benjilock.
The world's first traditional padlock with fingerprint technology, he explains, can not only be opened with a key, but with your fingertips as well. With a Benjilock in his hand, he demonstrates the process just seconds later, by putting one of his fingers in front of the device. As the lock opens, the sharks are noticeably impressed. Next, he shows them that it can also be opened with a traditional key, so that "even if the technology fails, you can still open your lock".
With that, he proceeds to show the sharks the evolution of the Benjilock – the first item being a dummy version of the lock. Passing the prototype along, the panel gets a feel for the gadget as Cabral tells them that he is currently working on making the product smaller. Curious about the battery usage, Robert subsequently asks him how long it holds a charge before the key must be used. To that, the creator answers that it can be used for one year after being charged for 30 minutes.
As if that wasn't impressive enough, Cabral goes on to say that he had just recently gotten his patent granted, which garners a positive reaction from the sharks. Next, Lori comments on a particular award that he won from the CES Innovation competition. Knowing how competitive the event is, she tells him that she is incredibly impressed with the feat.
Moments later, Kevin asks him whether or not the Benjilock can be used as a patent to replace the core cylinder lock in the standard domestic door lock. With a nod, Cabral tells him yes. From there, Kevin inquires about licensing to which the creator says that he actually already had a lock manufacturer approach him about licensing.
Curious to know the numbers, the shark eventually asks him about the price. In reply, Cabral tells them that he did a survey, from which he learned that 99.9% of participants were willing to purchase the BenjiLock for $ 60 or more.
While Lori quickly realizes that the survey is a tactic from her book, Kevin inquires about the manufacturing costs, to which the entrepreneur says that he can get it for $ 20 each for 50,000 units.
Moments later, Barbara asks where he got the money to start the project, to which he replies that he is self-funded. As if on cue, Alex subsequently inquires about the amount that he's put in so far. In response, the entrepreneur tells him that he's invested $ 87,000 so far.
Explaining that he was recently laid off from work, he states that BenjiLock is currently his full-time gig. Deciding to tell the sharks more about his background, Cabral states that he was born in the Dominican Republic and moved to the U.S. in 2007. Despite having landed a job to chase the American Dream, he says with a noticeable shake in his voice, he was laid off just six months later—on the same day as his daughter's birth.
Speaking about how difficult things have been with tears streaming down his face, he continues his story as the sharks look on. Continuing to speak with great effort, he exclaims that this now is his American Dream. From there, Kevin gives him his first offer – $ 200,000 for 15% equity, after which he reminds him that he has expertise with licensing.
Disagreeing with Kevin, Lori eventually offers him the same deal – $ 200,000 for a 15% stake. Commenting that what he needs is a team, Barbara is the third shark to give Cabral an offer – $ 100,000 for a 10% stake [3].
Proud of his work as an individual who was also born and raised in the Dominican Republic, Daymond eventually offers him a deal in Spanish – the same $ 200,000 for 20% equity, but as a joint effort with Barbara.
Some broken Spanish by the sharks later, Mark tells him that he will be backing out as "he's not the right kind of person" for the business. Nodding in acknowledgment, Cabral's attention soon goes to Daymond, who points out that he is the one that he should work with as he speaks his native language and "understands him better than any other shark." With that, the inventor is stuck having to make a hard decision.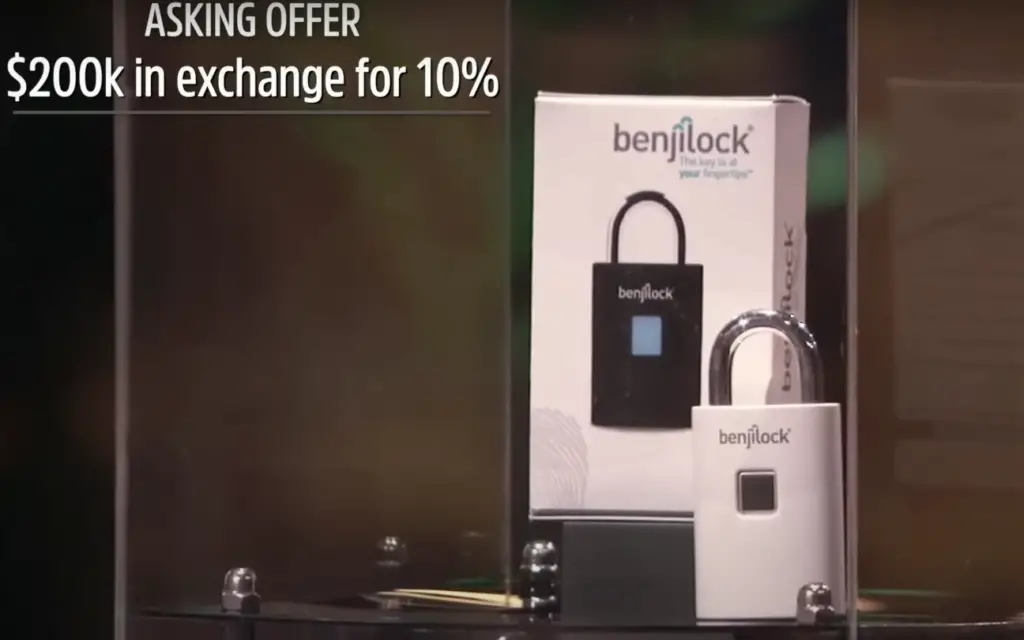 Told that his problem is a "good problem", the inventor smiles to himself as he once again contemplates his options. Taken aback by what's been offered, he eventually reveals that his gut is telling him to go with Mr. Wonderful, a decision that shocks the rest of the sharks. Having accomplished what he came to do, he walks up to Kevin to give him a brief hug, as the rest of the panel continues to express their surprise.
Grateful to the point of tears, Cabral gives Kevin a friendly pat on the back, before exchanging a few words with Daymond, who reminds him that he is very proud of him. From there, he briskly walks off the set.
In the subsequent backstage interview, the inventor reveals that he had chosen to go with Kevin as he feels that he is a "strong beast at negotiating and licensing". While grateful for all of the other offers, he reveals that he had felt "a strong fire" with Kevin, which led him to go with his gut. As the episode ends, he tells the audience that he knows he made the right decision.
Benjilock Now
One step closer to achieving the American Dream, Cabral has come a long way since he was originally laid off from his job. Since the Benjilock was featured on Shark Tank, nearly ten months have passed.
Not long after the episode aired on television, the product's popularity exploded. Not only did their website crash from too many visits, but their email inbox was also inundated with fan mail, according to a recent interview with Cabral.
As far as licensing goes, it was later also revealed that the company had made a deal with Hampton Products, the makers of Brinks Home Security [4].
In terms of where to buy the product, however, it would seem that it is not yet available in brick and motor stores. At the time of this writing, the Benjilock can only be purchased from the official website. For now, it's unknown whether or not they will be expanding it to other retailers in the country.
Earlier this year, the Benjilock returned to the CES convention in Los Angeles, where the product was showcased to many attendees. With their recent partnership with Hampton Products, the company is currently also working on a "Back to School" product launch for this upcoming fall. With that said, not much about the new line has been revealed as of yet.
As mentioned earlier, Benjilock's website saw a tremendous increase in traffic after the airing of the Shark Tank episode. That's not all, however, for the company's official Facebook page has since also exploded in popularity—more specifically, they've since amassed over 18,000 followers.
If that is any indication of their success, we'd say that they're doing quite well! Not only is the page updated on a regular basis, but it also draws in a considerable amount of interaction from users.
Aside from Facebook, they've also established themselves on other platforms such as Twitter, and Instagram. In fact, they've already earned themselves over 14,000 fans on the latter! If anything, more and more people are learning about the Benjilock on the internet.
The Net Worth Of Benjilock
They started their journey with no sales and today have got the key to unlock their potential. Earned a revenue/monthly income of $ 14,000. This was where it started.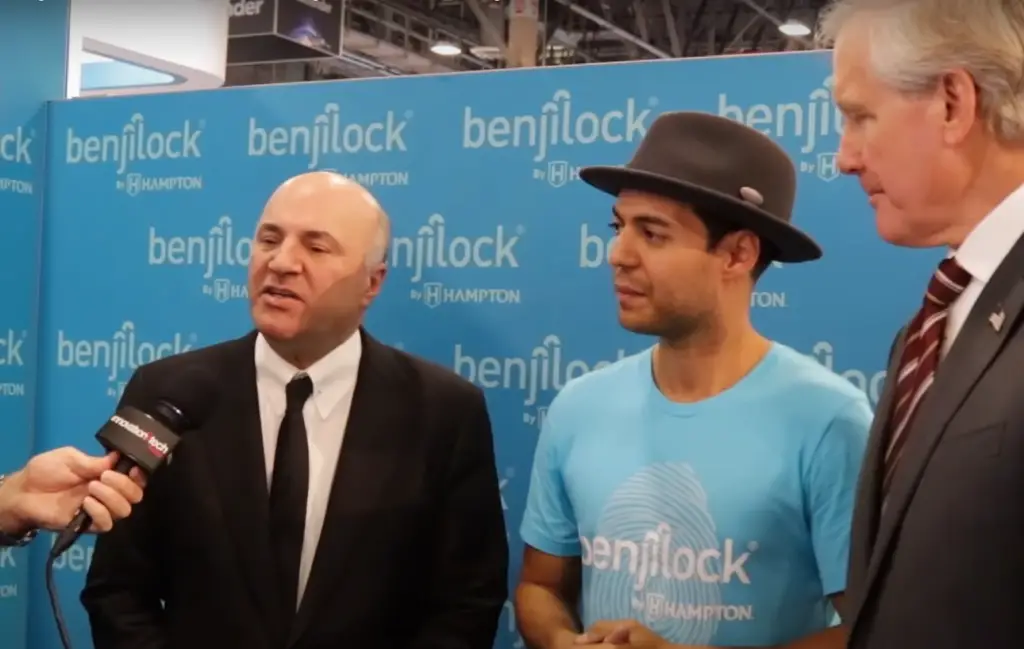 ---
FAQ:
Where is Benjilock located?
Benjilock is headquartered in San Francisco, California. The company was founded in 2015 by entrepreneur Josh Smith, who saw a need for more secure and convenient bike locks in the growing bike-sharing market [6].
Since its founding, Benjilock has become one of the leading providers of smart bike locks, with products that are used by bike-share companies around the world.
Where did the original Benjilock become famous?
The original Benjilock became famous after being featured on the popular TV show "Shark Tank", where it was chosen by billionaire investor Mark Cuban as one of his "Sharks Picks". Since that time, Benjilock has continued to gain popularity among bike-share users and cycling enthusiasts around the world. Today, its products can be found in cities from San Francisco to Berlin, and are used by millions of riders each year.
How much did Hampton buy Benjilock for?
At the time of its acquisition by Hampton Capital in 2017, Benjilock was valued at over $ 100 million. This valuation is a testament to the success that Benjilock has had over the years, and reflects the growing demand for more secure and convenient bike locks among consumers. Given its position as a leader in this space, it is likely that Benjilock will continue to grow and thrive in the coming years.
How long does Benjilock stay charged?
The battery life of a Benjilock can vary depending on the model and usage conditions, but in general, it typically lasts for several weeks or months without needing to be recharged. This makes Benjilock's an ideal option for riders who want a secure bike lock that doesn't require constant maintenance and charging [7]. Whether you're using a Benjilock for daily commuting or occasional recreational riding, this smart bike lock is sure to meet your needs.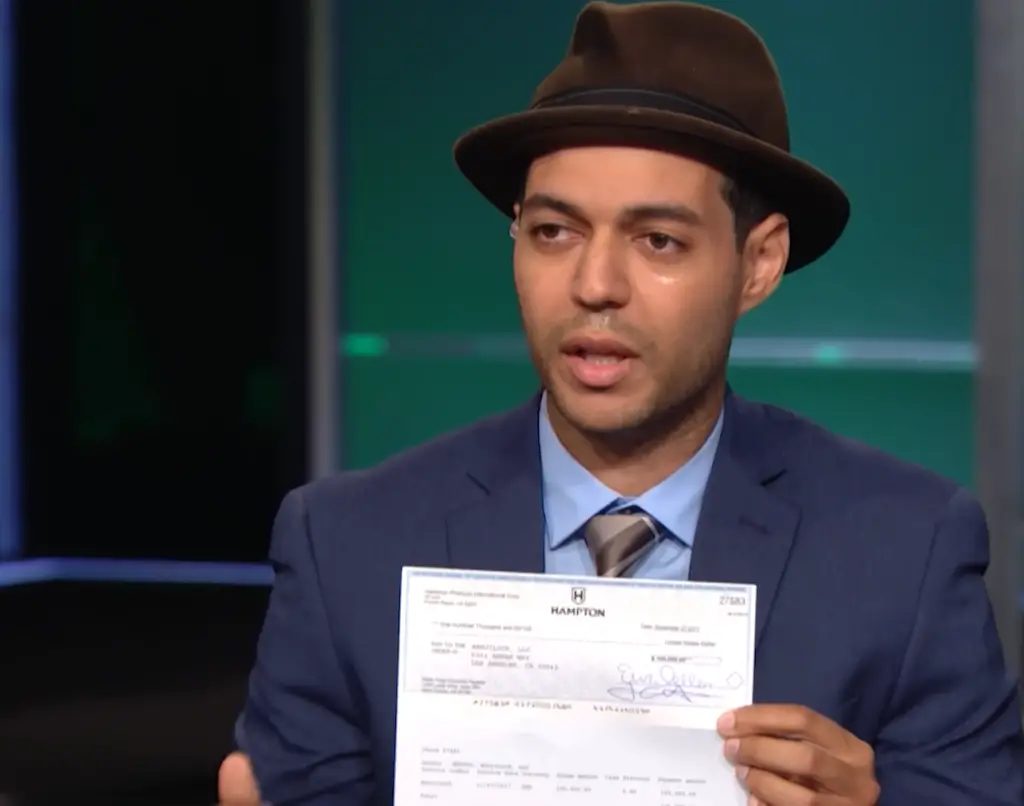 How do I reset my Benjilock?
To reset your Benjilock, you will need to first power it down by holding the power button for several seconds until the light turns red. Once the battery has been completely discharged, you can then begin the reset process by connecting it to a power source using a compatible charging cable. From there, follow the on-screen instructions to complete the reset process and get your Benjilock up and running again.
Who is Shark Tank's most successful investor?
There is no definitive answer to this question, as the success of Shark Tank's investors depends largely on their individual investment strategies and portfolio performance. Some of the most successful investors on the show have included Mark Cuban, Kevin O'Leary, and Robert Herjavec. However, there are many other notable sharks who have also achieved great success over the years, including Lori Greiner and Daymond John.
Useful Video: The Inspirational Story of Benjilock with Kevin O'Leary and Kim Kelley
---
References:
https://sharktankrecap.com/benjilock-padlocks-update-shark-tank-season-9
https://bizzbucket.co/benjilock-after-shark-tank-update
https://seoaves.com/benjilock-shark-tank-update
https://biznewske.com/benjilock-shark-tank-update
https://thesbjournal.com/featured/how-benjilock-evolved-over-the-years
https://gazettereview.com/2018/07/benjilock-after-shark-tank
https://www.sharktankblog.com/business/benjilock