If you're looking for a delicious and easy-to-prepare meal, look no further than Proper Good! Not only are their meals prepared in just 90 seconds, but they don't require refrigeration to stay fresh. That's right – their food shelf life lasts up to 8 months without the need for a fridge or freezer. So if convenience is what you seek, then give Proper Good a try today!
Chris and Jennifer, the founders of this company, are committed to creating meals that use only natural ingredients.
Their products are not just plant-based but also ketogenic, gluten-free, and dairy-free – a perfect combination for those looking to make healthier choices in their diet. To truly grow as a natural food company they believe it's essential to be transparent about what goes into each meal so customers can trust exactly what they're buying.
In this blog post, we will discuss Proper Good, a business that appeared on Shark Tank. We will talk about their experience on the show, and what has happened since then. Shark Tank can be a life-changing opportunity for businesses, but it is not always easy to succeed after the show.
Proper Good is a great example of a company that has taken advantage of the exposure it received on Shark Tank and turned it into success.
What Is Proper Good?
Proper Good is a plant-based, keto-friendly natural foods company that delivers meals made in 90 seconds to people's homes. All types of their meals are plant-based, ketogenic, gluten-free, and dairy-free, which are capable of providing proper nutrition to human health.
Due to their food being dairy free, they use coconut milk in their food. The company offers a variety of meals including Soup, Chili, Bone Broth, and Grains [1].
All these meals are completely vegan, so this product is perfect for vegans to 'eat' daily. The shelf life of their foods is 8 months, so there is no need to keep these foods in the fridge.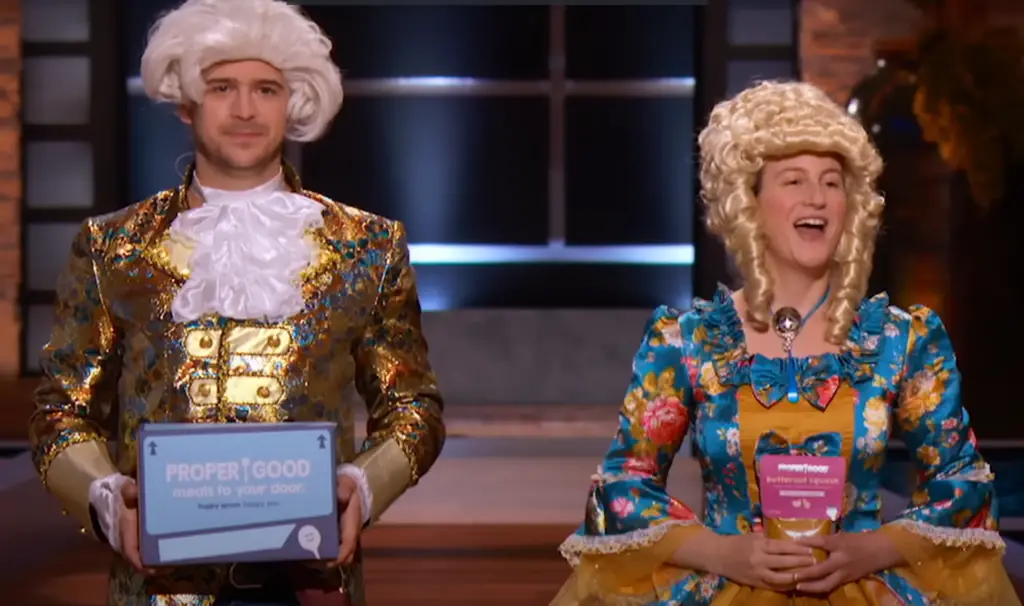 It provides the facility of home delivery. When the user gets the delivery of the food, then the food can be made 'eatable' by heating it in the microwave for 90 seconds.
The Proper Good Bundle Pack comes with a beautiful box and contains 12 meals and costs $ 31.94. All the food products of this company are also available on Amazon. They are providing a 20% ​​extra discount on purchasing the product through their subscription model. 
Who Is The Founder Of Proper Good?
He has a lot of experience in marketing with entrepreneurship because he has been doing this for many years.
Jennifer is the "Founder & CMO" of this company. She was the Chief Marketing Officer & Founding Partner of Montana Max. She did her Bachelor of Science from the University of Plymouth [2].
Their healthy lifestyle prompted them to create something that wasn't available in the market: a business serving healthy ready-to-eat meals, including catering to people with a range of dietary needs. They started with a focus on plant-based soups and the business has now grown to incorporate chilis, broth, and oatmeal dishes.
They've learned various business lessons together along the way. In 2018, Chris and Jennifer closed down another food-related business venture. Jennifer states that their decision to run Proper Good as a direct-to-consumer business since 2020 was actually based on some lessons learned in their previous business which had products available in retail outlets.
This time around, they are going into retail with products that their data has shown that customers actually love.
Proper Good Before Shark Tank
Chris Jane and Jennifer Jane are both brother and sister. For many years, both of them have been doing their business together. After doing business for so many years, they had a very good understanding of business.
Chris & Jen came up with this business idea when they were working on one of their projects and didn't have enough time to cook from scratch. They also do not like to eat outside as it is not healthy and is quite expensive.
Due to solving this problem and finding ready-to-eat natural food, Proper Good Company was born.
The founder's goal for this business idea was that he would create a company that would provide proper meals using natural ingredients.
Chris and Jen needed an investor for their business so they decided to go to Shark Tank Because Shark Tank is a good platform for the growth of their company.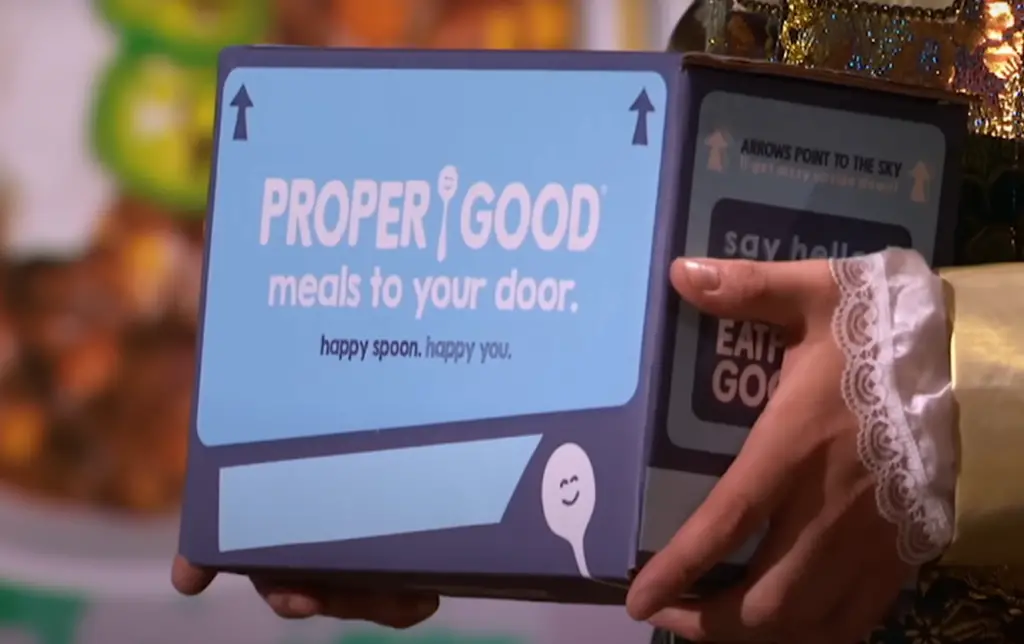 Proper Good On Shark Tank: The Pitch  
Chris and Jennifer enter the Shark Tank in full Victorian costumes. They're seeking $ 400,000 for 10% of their business. They explain their business and introduce the soups that stay shelf stable for 8 months. Addressing Peter, they say they grew up on Dragon's Den and were delighted to learn they'd be pitching to him. While they're addressing Peter, the Sharks try their samples. They all like the soup.
The average price of the soups is $ 7 with free shipping. A box of 12 soups costs $ 30 to make and sells for $ 72. Year 1 in business was 2020 and they did $ 556,000 in sales. As of taping, halfway through 2021, they have "just over a million" in sales. They are different from the competition because they are the only shelf-stable meal delivery company. You can even eat the soup cold. Daymond likes the soup, but he's not passionate about the business, he's out. Lori thinks it's too early, she's out.
They explain they're losing money. The company raised $ 2 million and will only net $ 300,000 on the $ 1.1 million in sales. The customer acquisition cost is $ 32. Kevin says he has no way of knowing the lifetime value of a customer and he goes out. Peter Jones says he's invested in food companies before and the problem is the founders get squeezed out by all the investors; he's out.
Mark says he knows how to make the company huge. He says they can go to $ 25 million in a few years and offers $ 400,000 for 25% The Janes counter with 20%, Mark accepts and they do the deal.
Proper Good Now
Naturally, the Shark Tank Effect came into play after the show aired. According to Jennifer Jane, Proper Good was able to do a couple of months' worth of sales within a week of the Shark Tank episode airing. The episode was re-aired in January 2022 and although sales were not as high as the first time, they were still through the roof.
As for 2022 and beyond, watch out for the following [3]:
Exciting new flavor in the oatmeal line for April 2022;
A launch into retail in 2022-2023;
Proper Good actively keeps looking for ways to make their food more affordable for everyone (currently through discounts, 20% off with subscription, etc.);
Proper Good actively keeps looking for ways to make a healthy 90-second meal without compromising the great taste;
The Net Worth Of Proper Good
Founders Chris & Jennifer are slowly focusing on growing their business and have recently introduced many new products. Investor Mark Cuban is helping to grow this business through his contact.
Many media publications have covered the success story of this company, including Forbes, Askmen, Reader's Digest, Spoon University, and many more.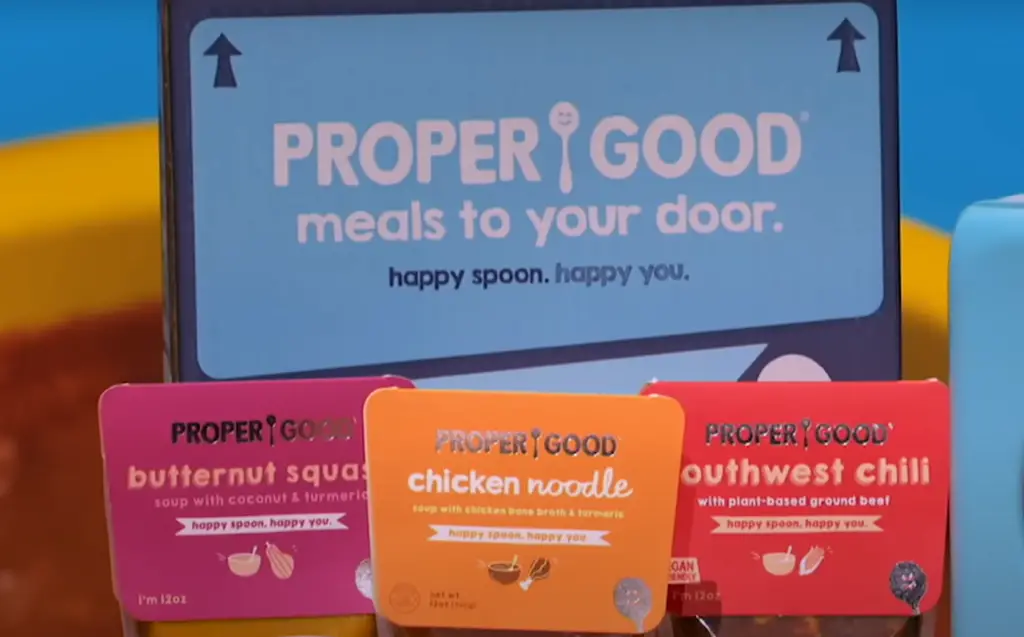 By checking the reviews of the people who buy this product on Amazon, it is found that most of the people have liked the flavor and ingredients of this product.
This company's headquarters is in Bozeman, Montana, United States and a total of 2-10 employees are working in it.
Yes, Proper Good is still in business as of December 2022. 
---
FAQ:
What is the biggest deal on Shark Tank ever? 
The biggest deal on Shark Tank was between Barbara Corcoran and the founders of Proper Cloth, a company that sells men's custom-fitted shirts. She invested $ 400K for 15% of the company at a valuation of $ 2.6M.
What is the most successful business on Shark Tank?
There are many businesses that have been quite successful after appearing on Shark Tank, but perhaps the most notable might be Scrub Daddy, whose producers secured an investment from Lori Greiner and have gone on to sell millions of units since appearing on the show in 2012.
Another notable success story is Wicked Good Cupcakes from Marshmello and Hannah Hart, who made their appearance in 2013 and has continued to see growth since their appearance.
Who turned down a million dollars on Shark Tank?
Daymond didn't feel passionate about the brand and Lori also bowed out. Even Kevin O'Leary didn't want to get involved but Mark Cuban believed he knew how to help them go big.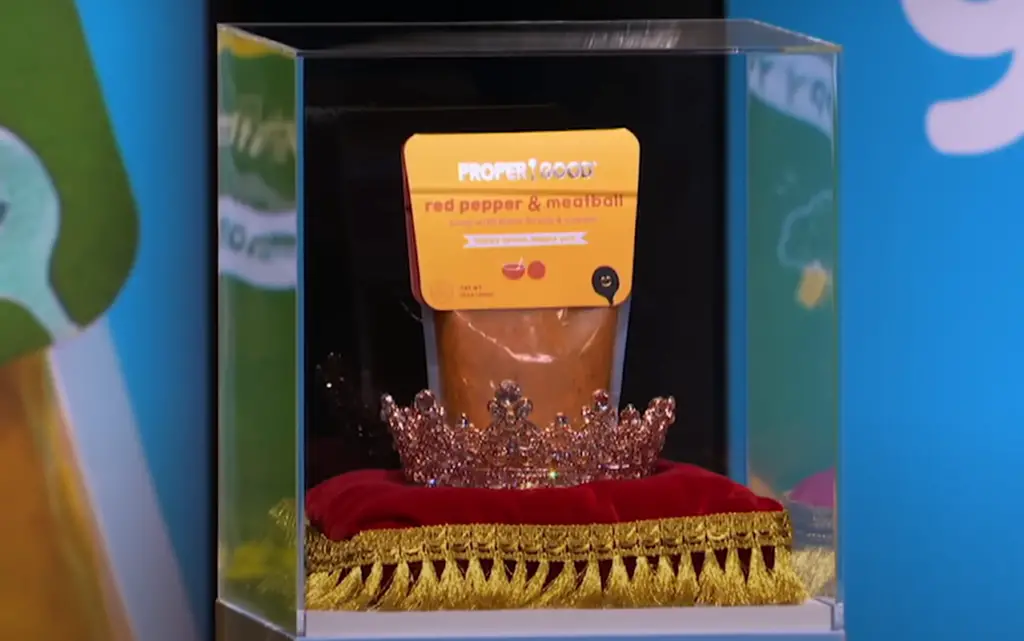 He offered their asked for the amount but wanted 25% of the company, which is much more than the 10% they originally offered. After some deliberation, all parties settle on R 400, 000 for 20% [5].
Who is the richest Shark Tank guest?
Mark Cuban is the richest Shark Tank guest, having made billions from his investments on the show. In addition to investing in companies like Proper Good, he has also launched several of his own successful businesses, including the high-tech company MicroSolutions and a professional sports team called the Dallas Mavericks.
Despite being one of the richest and most successful entrepreneurs on Shark Tank, Mark continues to actively invest in new businesses as well as mentor aspiring entrepreneurs.
Who invested in Proper Good?
In addition to Mark Cuban, Proper Good has also received investment from several other well-known guests on Shark Tank, including Lori Greiner and Daymond John. They were initially turned down by Kevin O'Leary due to his concerns about the company's potential for growth, but he later came back to invest after seeing the brand's success with other investors.
Today, Proper Good is one of the most successful companies to come out of Shark Tank, selling millions of products and expanding into dozens of new markets around the world. 
Did Kevin Hart invest in Shark Tank?
Unfortunately, Kevin Hart has yet to invest in Shark Tank. However, he is a close friend and mentor to one of the show's most successful entrepreneurs, Daymond John, who helped him launch his own clothing line back in 2010 [6].
Despite not having invested in the show himself, Kevin is often seen promoting various products that have come out of Shark Tank and regularly encourages aspiring entrepreneurs to pursue their dreams.
What company did Kevin Hart invest in Shark Tank?
Although Kevin Hart has not invested in Shark Tank himself, he has been involved with several successful businesses that have appeared on the show. In 2010, he helped Daymond John launch his clothing line Fubu and is currently a minority owner of the popular sneaker brand Dsquared2.
He also serves as an executive producer for the hit TV show "The Biggest Loser" and regularly appears as a guest judge on other reality competitions like "American Idol". 
Which Shark has made the least deals?
While many of the Sharks have invested in dozens or even hundreds of companies on Shark Tank, Kevin O'Leary is known for making fewer deals than any of the other guests. Some have speculated that this is due to his concerns about potential growth and overall profitability, while others believe that he simply prefers to focus on a smaller number of highly profitable investments rather than spreading himself too thin.
Regardless, many entrepreneurs still view him as one of the most successful investors on the show, with an impressive track record for turning small businesses into major empires.
Which Shark Tank was scammed?
There have been several instances of Shark Tank contestants being scammed, including one notable case where the entire episode had to be reshot after the business owners were caught lying about their product's success [7]. In another instance, a contestant was found using his company as a front for drug dealing and was arrested shortly after appearing on the show.
Despite these incidents, many entrepreneurs still believe that Shark Tank is one of the most valuable resources for launching new businesses and securing funding from investors. And while there are always risks involved with such high-stakes deals, many successful entrepreneurs view them as an essential part of achieving long-term success in today's competitive marketplace.
What companies did Shark Tank reject?
There have been numerous companies that were rejected by Shark Tank, including a wide range of startups and established businesses. Some of the most common reasons for rejection include concerns about profitability, market size, and product quality, as well as worries about potential legal issues or other red flags.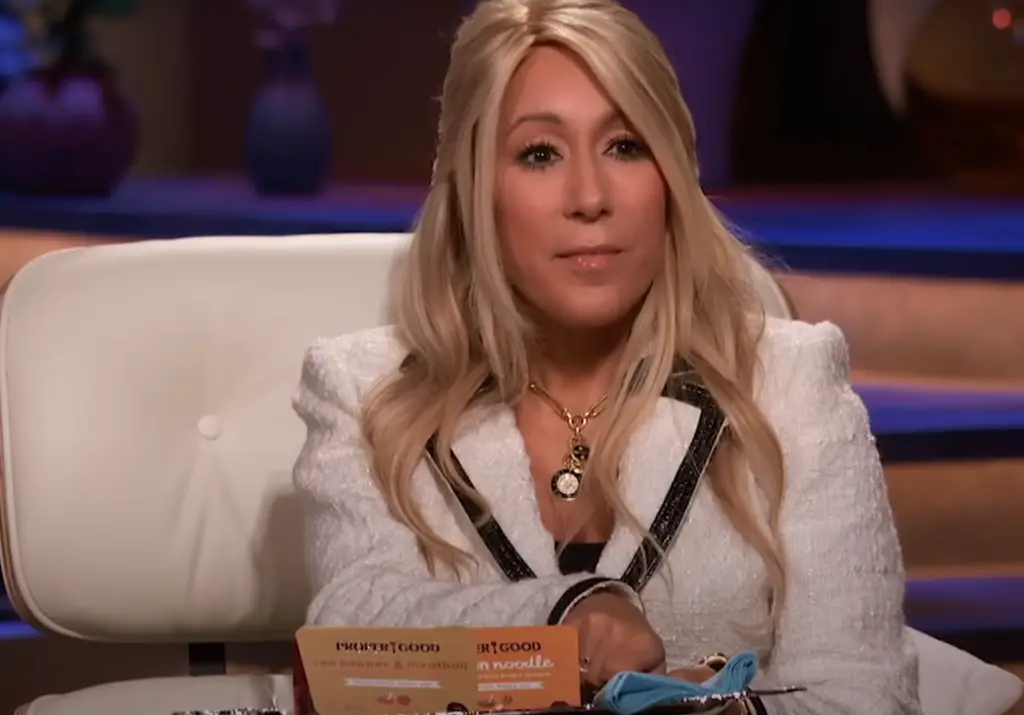 Despite these setbacks, many entrepreneurs still believe that Shark Tank is one of the best resources for securing funding from investors and expanding into new markets. And while there are always risks associated with such high-stakes deals, many successful business owners view them as an essential part of achieving long-term success in today's competitive marketplace.
Has any business on Shark Tank failed?
While there have been many successful businesses that have come out of Shark Tank, there have also been some instances where companies have failed shortly after securing funding from investors. Some of the most common reasons for failure include issues with product quality, management challenges, and pricing problems.
Despite these setbacks, many entrepreneurs still believe that Shark Tank is one of the best resources for launching new businesses and growing your company into a major success. And while there are always risks involved in any high-stakes deal, many business owners view them as an essential part of achieving long-term growth and profitability in today's competitive marketplace.
Useful Video: British Connection? | Proper Good on Shark Tank
---
References:
https://www.mashed.com/850472/the-best-foods-weve-seen-on-shark-tank
https://sharktanktalks.com/proper-good-shark-tank-update
https://insidergrowth.com/proper-good-net-worth
https://humblerise.com/proper-good-shark-tank-update
https://sharktankrecap.com/shark-tank-proper-good-meals-update-season-13
https://geeksaroundglobe.com/proper-good-what-happened-after-shark-tank
https://www.sharktankblog.com/business/proper-good