If you're a fan of Shark Tank, then you were probably glued to your TV screen when the episode featuring Scan App aired. This innovative mobile app, while it didn't receive an investment from the sharks, got plenty of encouragement and praise from the show's panel. But what happened after that? Did they get funding? Keep reading to find out!
Background of the Scan App Founders
Garrett Gee was young and passionate being a freshman at BYU when he came up with the idea for Scan, assisted by his friends Kirk Ouimet and Ben Turley. With scanning technology quickly becoming more accessible and affordable, Garrett wanted to make it easier to capture information from physical documents using a mobile device.
With the Scan mobile App, users are also able to generate immediate scan codes (QR codes and NFC) for any application — from "Scan to Follow" or "Scan to Like" all the way through to "Scan To Buy." Quickly create a custom code that makes it easier than ever before!
Scan conveniently saves the links from codes produced with their app, allowing users to access and modify them via their dashboard without having to regularly generate new ones.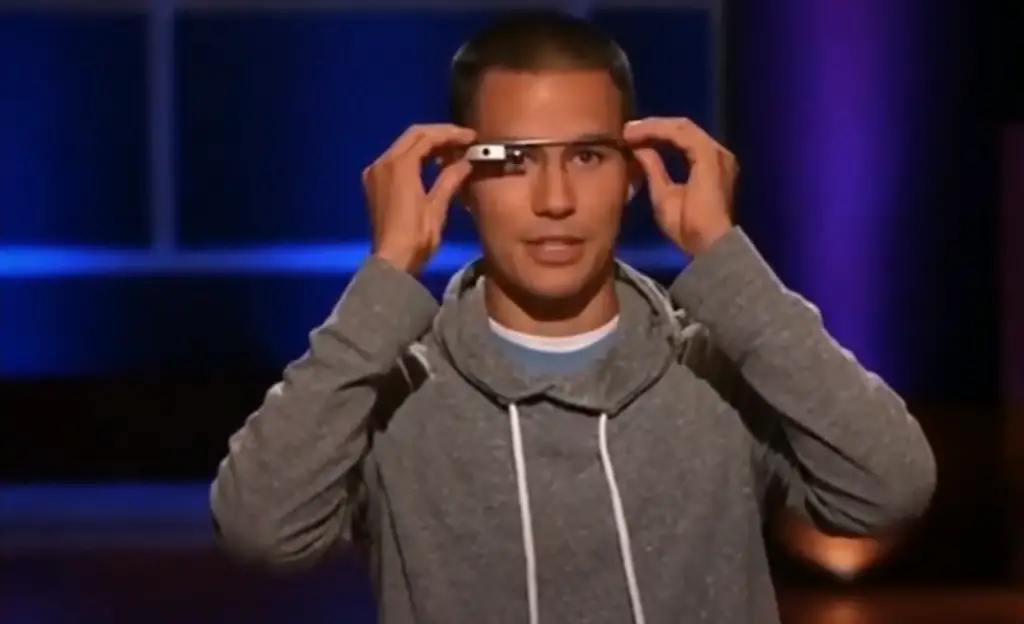 At the time, Scan App had gathered over 40 thousand users all over the world. This earned them a spot in the ABC show Shark Tank, where they pitched their idea to the Sharks. [1] [2]
Did Scan App Get a Deal?
Let's recap what happened on Shark Tank. When Garrett pitched the Scan App to the Sharks, they were met with a lukewarm reception. Garrett walked in with a proposal to offer $ 1 million for 5% of the business, touting Scan as the simplest way to scan QR codes.
Utilizing a Mission Belt QR code, he demonstrates how viewers can link directly to the Mission Belt website, Twitter account, and more. The app was free when this episode was taped but now is $ 1.99. As of the pitch, their app has been downloaded over 51 million times and is being scanned millions of times each month. They have completed the perfecting process but need to find ways to monetize it even further.
He intends to keep the app low-priced and only charge businesses if they want to host their QR code data. Mark doubts QR codes have longevity and Garret decided to demonstrate how Google glasses work with his app. Mark still wants to know how Scan App is different from the other QR code apps. Garret was inspired by Shark Tank to create a VC-backed company which helped him raise $ 8.7 million in funding as a result.
Despite those achievements, none of the sharks offered a deal outlining the risks of investing in Scan App. Daymond believes Garrett is only looking for exposure and has no need for the investment – he's out. Lori isn't investing in tech stuff so she leaves as well. Robert believes that this isn't a proprietary idea and Kevin doubts the business model is viable, so both have decided to opt-out. Mark isn't interested either and so, Garrett left Shark Tank without an investment. Garrett departs without a deal, yet Daymond proudly states that Shark Tank motivates and encourages young entrepreneurs such as himself. [2]
Scan Shark Tank Update
It goes without saying that an appearance on Live TV, even without a deal, can have a major impact on your business. While Garret didn't get a Shark on board, he managed to fool them a little. When entrepreneurs appear on the show, they are not permitted to display any website URLs while on air. It's one of the main rules. Initially, Garret's presentation didn't include any URLs, and the QR code he used went nowhere.
However, when the episode was aired for the second time, Garret linked his Instagram account to the QR code he presented. This allowed people to access his Instagram page and learn more about the company. And some did download his app after all!
And its growth was going further and further forward. Garrett's idea was to offer businesses a simple way to scan QR codes with their smartphone cameras and generate custom codes.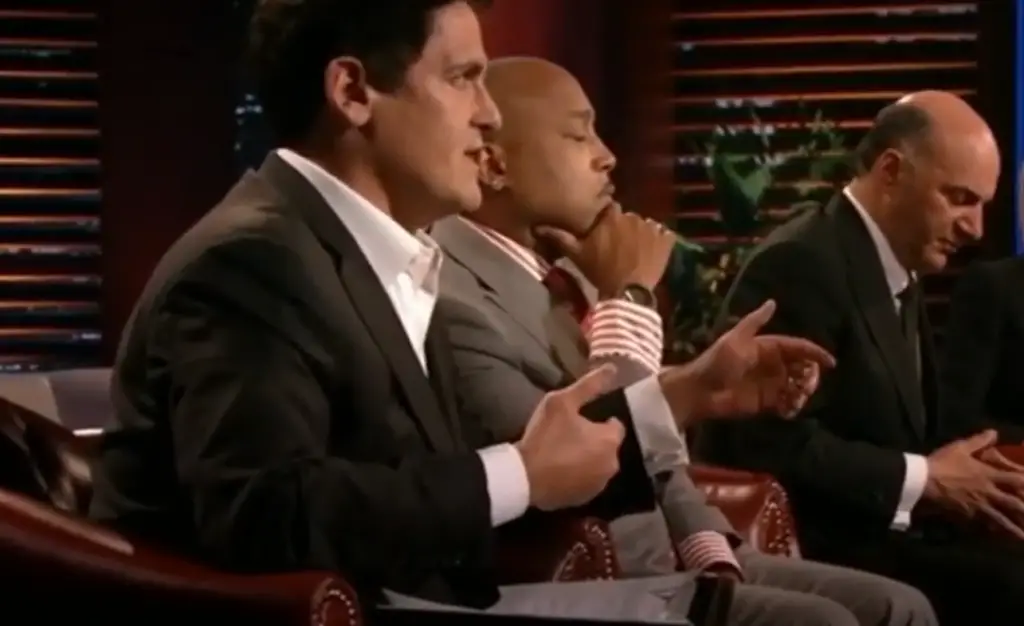 Right now Garret is enjoying his life, traveling the world with his family, and being an inspiration to entrepreneurs everywhere. Scan has grown significantly since Shark Tank, proving that anything can happen with the right idea and dedication. Garret was able to prove the Sharks wrong and make his million-dollar dream come true! [2]
---
FAQ
Did Scan App get a deal?
No, Scan App did not receive a deal on Shark Tank. The Sharks were unconvinced of the viability of Garret's business model and doubted the longevity of QR codes. As a result, none of them offered investment and Garrett left without a deal.
Despite this, Garrett did not give up on his dream. He persevered and continued to develop the app. In late 2014, it was acquired by Snapchat for $ 54 million dollars – proving that anything is possible with the right idea and dedication!
What is Scan App?
Scan App is a QR code generator and scanner app developed by Garret Gee, the founder of Scan Inc. The app was designed to make it easier for people to make and share QR codes with their friends and family. After appearing on Shark Tank, the company experienced rapid growth as a result of its newfound exposure.
Now Scan App has millions of downloads and is used by people all over the world. It has many features, such as the ability to create custom QR codes with images or logos, scan multiple codes at once, and save scans for future reference. The app also provides analytics about scans and users.
What happened to the Scan app on Shark Tank?
Scan App had huge popularity among consumers when it appeared on Shark Tank. This is despite them not landing a deal with any of the sharks.
What's more, Garret has managed to sell his app to Snapchat and it is now a part of their platform. After appearing on Shark Tank, Scan App has seen tremendous growth in its user base as well as changes to its core features.
How much did Garrett Gee sell his app for?
Garret Gee sold his app Scan to Snapchat for an estimated $ 54 million dollars. He had originally sought an offer of $ 30 million before the Shark Tank episode was aired, but due to the overwhelming interest in his product after its appearance on the show, he was able to negotiate a higher sale price.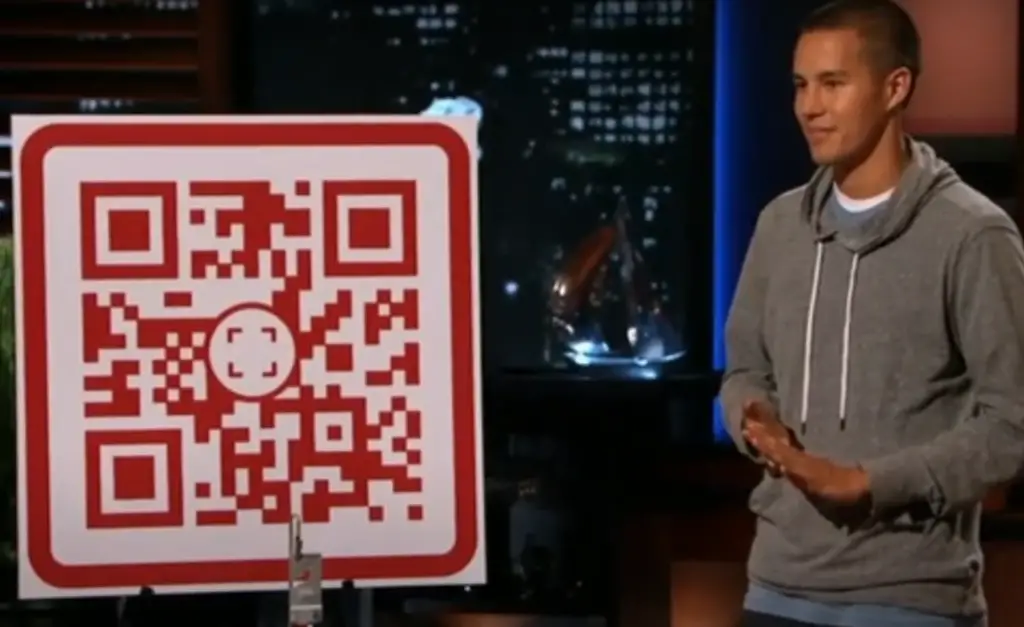 Who created Scan?
Garret Gee, a software engineer, created Scan. He had been working on the product for several years when he decided to pitch it at Shark Tank. While he didn't manage to get the help of a shark, Ben was determined to make Scan a success and he continued to work on the app after Shark Tank.
Soon after he appeared on Live TV, Scan was acquired by Snapchat and became available to Snapchat users. And Garret got $ 54 million for the acquisition, according to Forbes.
Useful Video: Shark Tank – QR Codes and Google Glass are the Future!
Conclusion
Garret Gee's Scan App was a success on Shark Tank, and he has gone on to make some major strides in the technology industry. He created a QR code generator app that simplifies how businesses use barcodes and similar technologies, reducing the cost of printing labels.
Unfortunately, his passion wasn't enough for the sharks to invest in the company, with all five of them passing on the opportunity. However, Gee wasn't fazed by this and continued to pursue his passion.
Since then, Scan App has gone on to become a major success with customers around the world. In 2014, Snapchat decided to purchase Scan App for $ 54 million and Gee's team went on to create the highly successful Snapchat QR code feature.
Gee is an excellent example of how determination and passion can lead you to success even if your initial idea doesn't get off the ground. He was able to re-strategize and pivot his concept into something that eventually propelled him toward his ultimate goal.
Thanks for reading our article on Scan App and what happened after Shark Tank! We hope this helped you get a better understanding of Garret Gee's journey. Keep following us for more updates on Shark Tank products and success stories!
---
References:
https://www.sharktankblog.com/qr-code-app/?csspreview=true
https://www.sharktankblog.com/business/scan/