Chris Spencer entered Shark Tank in episode 206, looking to convert the Sharks with his patented HydroMax system. The product is designed for football players' on-field use, allowing them to keep hydrated during hot weather games through a liquid drinking tube. Despite having this revolutionary invention under his belt, Chris has yet been unable to leave his corporate job and give it full attention – until now!
By investing in Spencer's HydroMax, the Sharks have an opportunity to take part in a potentially life-saving invention. Will they jump at this incredible chance or let it pass them by?
On the hit show Shark Tank, entrepreneurs have the opportunity to pitch their business ideas to a panel of successful businessmen and women in hopes of securing an investment. Recently, HydroMax appeared on the show and managed to secure a deal with one of the sharks. But what happened after the cameras stopped rolling? In this blog post, we will take a look at what has happened since HydroMax appeared on Shark Tank.
What Is HydroMax?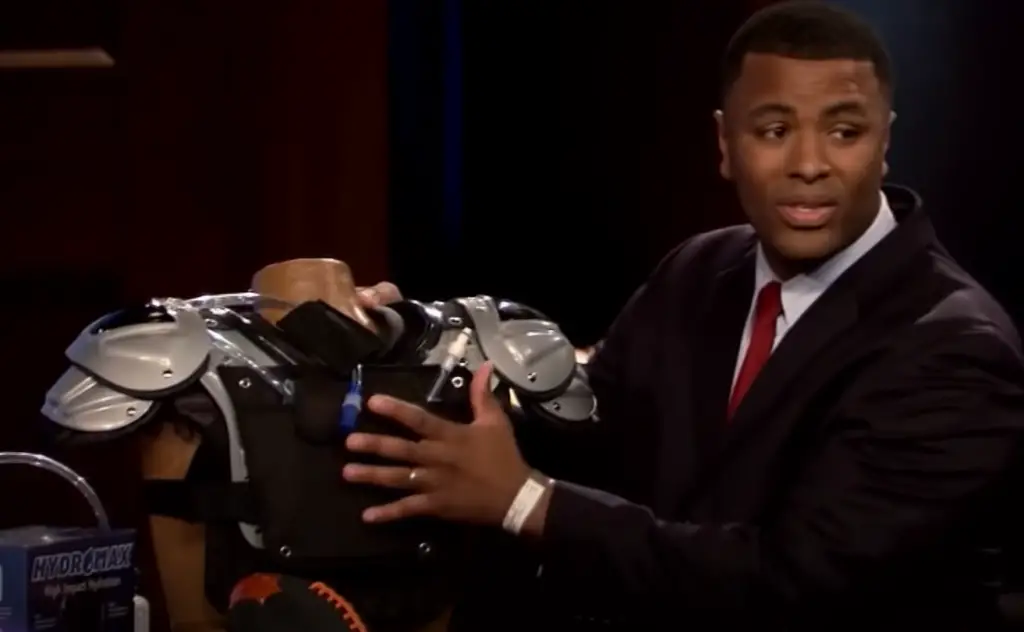 HydroMax can be attached to the shoulder pad with the help of Velcro and is protected by a case to ensure that the sixteen-ounce pouch of water can stay put between the shoulder pads. A tube comes with the device for easy access to water for the players. HydroMax is designed in such a way that it would not tangle around a player's neck. The product costs $ 8.5 to manufacture and is sold for $ 49.99 in retail stores [1].
Who Is The Founder Of HydroMax?
Chris Spencer from Houston, Texas, is the founder of HydroMax. Always passionate about starting his own business, Chris first started HydroMax in 2007 but after getting married, he had to join the corporate business world as a safe option to support his family.
In 2011, Chris decided to get a distributor, business partner, and finance for HydroMax. HydroMax is a patented product. 
HydroMax Before Shark Tank
Chris Spencer of Houston, Texas is the creator of HydroMax. He had a vision for this invention from his own days playing football when he was younger. Chris feels very passionate about this product as right now there are 14 million kids playing football, America's biggest game and some of them are dying from lack of hydration while on the football field [2].
So Chris came up with the concept of HydroMax – a device that will allow children as well as other athletes to have access to water while on the field ensuring they stay hydrated throughout each game. 
Chris originally founded HydroMax back in 2007 but shortly after that got married and started a family. In order to support his family in the best possible way, he gave up his dream of continuing to bring HydroMax to the market and entered the corporate business world. Fast forward to 2011 and Chris is still as passionate about getting a distributor for his product as ever.
Still working in the corporate business world full-time he knows he must take action to get this product out there. He decides to enter the shark tank in search of financial aid, a business partner, and most importantly someone to set up some distribution channels for the product.
HydroMax On Shark Tank: The Pitch
Chris entered the shark tank with young helper Ethan who was there to help demonstrate the positive use of the HydroMax product. Chris starts his pitch by introducing himself, Ethan, and the product before declaring that he is seeking $ 50,000 for a 25% equity stake in his company. He gives a comprehensive demonstration of the product and how it works before Ethan kindly demonstrates how easy it is to access the water inside.
Robert Herjavec voices his concerns about the water tube getting caught around a child's neck but Chris eases the shark's concerns by further demonstrating that HydroMax has been engineered to prevent this from happening.
Kevin O'Leary goes on to ask about the price of the shoulder pads and Chris explains that HydroMax is a unique product in that it can be inserted into any shoulder pad. Daymond asks if the product is patented to which Chris replies that it is.
Chris then gives each of the sharks a HydroMax so they can have a closer look. Barbara questions the cost of manufacturing the product and the retail price. Chris informs the sharks that it costs a mere $ 8.50 to manufacture the HydroMax and it retails for $ 49.99 [3]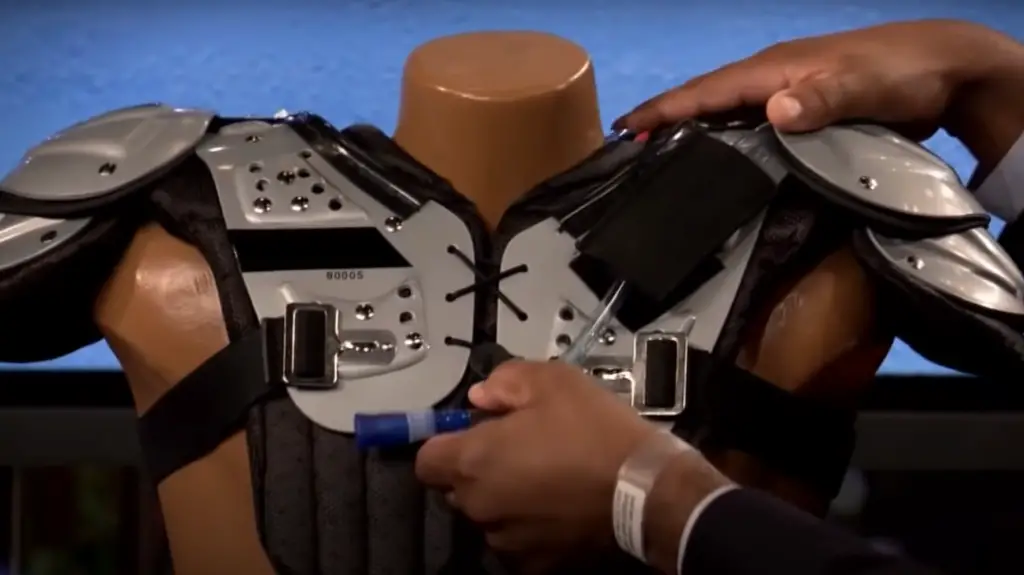 Robert then asks about sales and Chris explains he has sales for just one year – 2007. After 2007, he could not commit to taking the risk of chasing the dream of HydroMax and he returned to the corporate world to support his family and have job stability.
Chris made $ 100,000 in sales in 2007. Barbara goes on to question Chris on how he would make the time to work on getting HydroMax out there and Chris announces to the sharks that he is ultimately looking for a distribution deal. He also hopes he can get to the point where he can focus on HydroMax as a company full-time.
Jeff Foxworthy is impressed with the design of the product and Chris explains that he had this vision since he was a young athlete playing football in high school and college. Kevin sums up what Chris is looking for with some humor stating "he likes to have people like Chris doing all the work so he can sit at home and eat bonbons". Although Kevin wants to save children's lives he states it is a challenge he does not want to take on and declares himself out.
Daymond follows close behind giving the reason that the valuation for the company is way off before declaring himself out. Things deteriorate further for Chris as Barbara then informs him she does not have the contacts nor the time needed for such a project before declaring herself out.
Robert admits he thinks the idea is very clever but seems unwilling to do the hard work to get the product out there. He declares himself and leaves just one shark who can help Chris and make an offer. Jeff questions whether HydroMax has been used and proven to work in high school or college football.
Chris responds that it was used in the 2007 college football tournament, The Hula Bowl. Chris goes on to explain his expansion plans for HydroMax as a brand. Finally, Jeff lays his cards on the table and declares he is willing to make the offer of $ 50,000 but for a fifty percent equity share of the company – double the equity share that Chris was offering to give away to the sharks. Jeff reaffirms his belief that it's a fantastic idea and states he is all about the kids.
For a brief few moments, it is unclear what is going to happen before Chris' face breaks into a smile as he accepts the offer. He is quite visibly delighted to have someone else believe in his idea and invest in the business to help him get to it where it needs to be. Chris leaves the shark tank a happy man ready to embark on a new adventure with his business HydroMax.
HydroMax Now
Chris Spencer's HydroMax was an instant success with the investors once it was featured on the show "Shark Tank". As a result of the significant support from shark Jeff Foxworthy and the substantial commitment of his money, the HydroMax system became an essential piece of equipment for high school and collegiate football teams reasonably immediately.
In addition, some professional football teams, such as the Dallas Cowboys and the San Diego Chargers, have included the HydroMax technology in their playbooks.
The HydroMax brand is also available for purchase straight from the website of the business that manufactures it. 
Chris was able to create his own business after appearing on the television program "Shark Tank", which enabled him to leave his position working for a corporation in the United States.
The Net Worth Of HydroMax
Following the celebrations of the deal on the pitch, the Foxworthy deal never concluded, although the firm continues to operate. Professional players on teams like the Dallas Cowboys and the San Diego Chargers, as well as Pop Warner, high school, and college teams, are now using the method.
Chris Spencer is now the CEO of his firm, and the system has taken off. Chris obtained venture capital investment in 2011 to support continuous operations and the expansion of 13 staff and day-to-day operations with a nationwide presence.
He is a Senior Business Account Executive with T-Mobile as of November 2021, and HydroMax sales are estimated to be $ 2 million per year.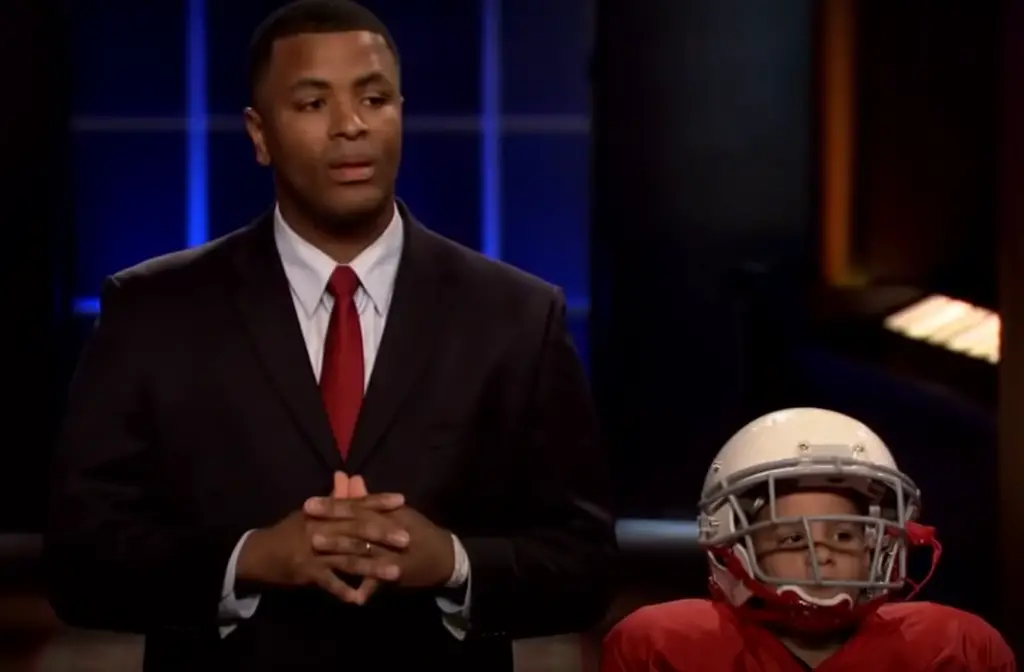 ---
FAQ:
Did HydroMax go out of business?
No, HydroMax did not go out of business after appearing on Shark Tank. After the show aired, sales of the product skyrocketed, and the company has continued to be successful in the years since. Today, HydroMax is one of the top-selling male enhancement supplements on the market, thanks to its proven effectiveness and affordable price point. 
Additionally, the company has expanded its product line to include other popular health and wellness products as well.
Did HydroMax make it?
Yes, HydroMax did make it after appearing on Shark Tank. Following the show's airing, sales of the product quickly took off and the company has continued to experience success in the years since. With its proven effectiveness and affordable price point, HydroMax is now one of the top-selling male enhancement supplements on the market.
In addition to its flagship product line, HydroMax also offers a variety of other health and wellness products to help customers achieve their health goals. These include nutritional supplements, protein powders, and more.
What Shark Tank products have failed?
While many products that appear on Shark Tank go on to become successful and even iconic brands, not all of them are able to achieve this level of success. Some have failed over the years due to a variety of factors, including poor marketing strategy, lack of funding, or delayed release.
Some notable examples of failed products from Shark Tank include MaxxForce supplements, EZ Vane's smart doorbells, and Undercover Gators' collapsible canoes. Despite their initial popularity among the show's judges and audience members, these products were not able to sustain their success over time.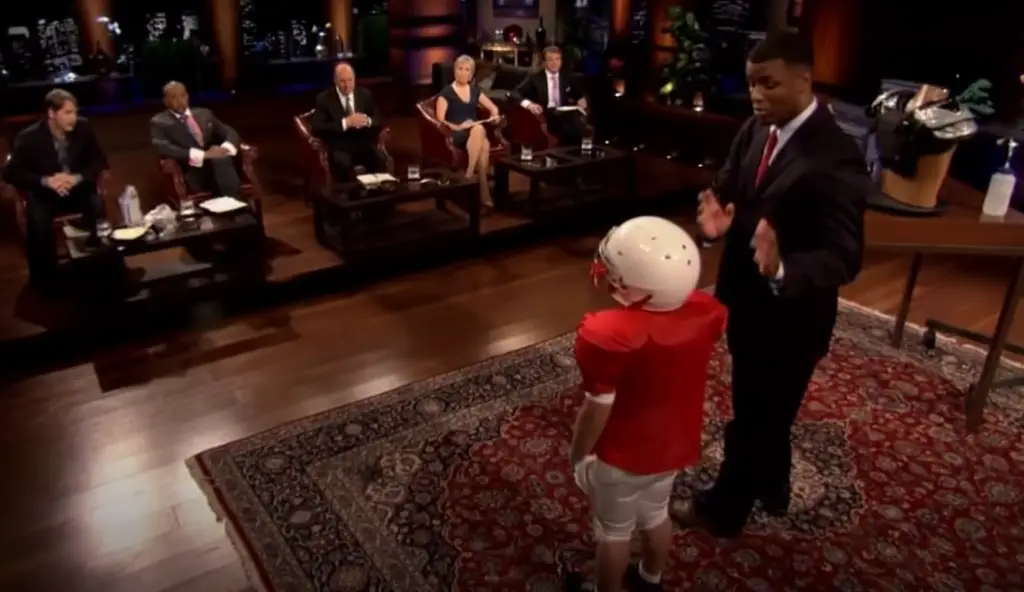 What is the most successful product in Shark Tank history?
While each of these brands has experienced varying levels of success, they all share one key factor that has helped them become so popular: high-quality products at an affordable price point.
Who became the richest from Shark Tank?
Shark Tank is an American reality television series that premiered on August 9, 2009. The show features aspiring entrepreneurs who pitch their business ideas to a panel of established and influential investors named "sharks" in exchange for some funding.
They usually have the opportunity to make a deal with one or more of these sharks. If they choose not to accept it, they are left without funding but can try again in later episodes. Some deals made here turn out great while others fail miserably.
Who is the richest guest "Shark" on Shark Tank?
Richard Branson founded the Virgin company which started as a mail-order record company and then turned into a record label that welcomed punk and new wave acts. Virgin later went on to become a conglomerate with over 100 companies by 1990.
Who is the richest shark on Shark Tank India?
Shiv Nadar is the richest shark on Shark Tank India. He founded HCL in a 2-bedroom apartment and grew it into an $ 8 billion company with 90,000 employees. 
What happened when Robert Herjavec left his family to start up his first business?
Robert Herjavec was born in Croatia and moved to Canada when he was 5 years old. He left school at 16 to work as a security guard while attending college part-time. In 1990, he founded his first company called BRAK Systems which specialized in antivirus software, and sold it to AT&T for $ 30 million in 2000.
How did Mark Cuban get started?
Mark Cuban started by launching MicroSolutions, a computer consulting business, in the 1980s. He later sold MicroSolutions to CompuServe in 1990 for $ 6 million and used the proceeds to start another successful tech company called AudioNet, which eventually merged with Yahoo! in 1997.
Today, Mark Cuban is one of the most successful entrepreneurs on Shark Tank, with an estimated net worth of more than $ 3 billion.
Who is the least successful shark?
While all the sharks have had their share of successes and failures on Shark Tank, there is one shark who has been less successful than the others. This is Kevin O'Leary, also known as "Mr. Wonderful". He has been involved with a number of businesses since his time on Shark Tank and he often discusses what went wrong in those ventures during interviews or guest appearances on other shows.
Over the course of his career, Mr. Wonderful has invested in around 75 companies that are worth about $ 450 million today (although some don't actually make money) [5].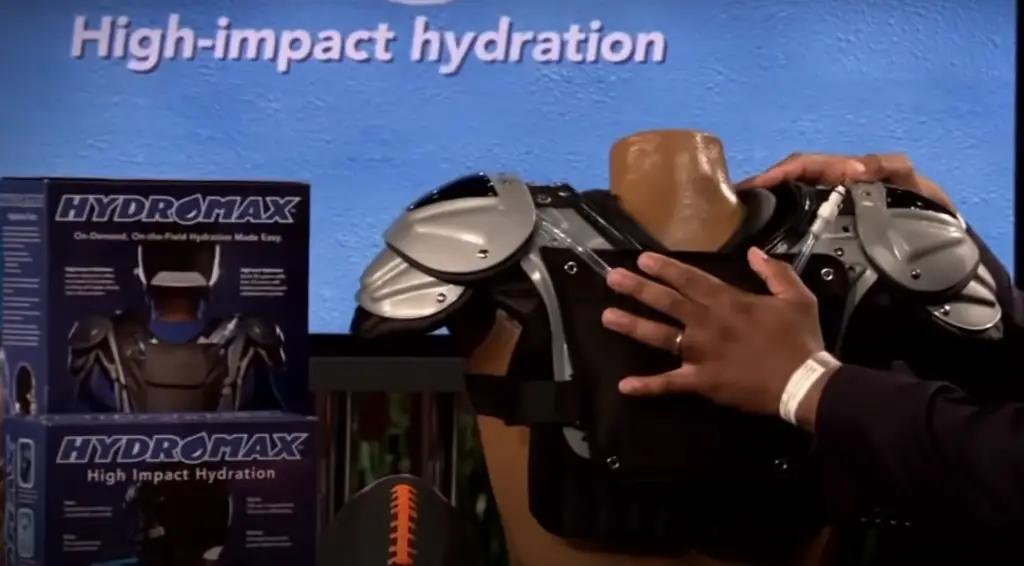 Are HydroMax pumps safe?
One of the businesses that Mr. Wonderful has invested in is HydroMax, which sells water pumps for home use. Many people are curious about whether or not these pumps are safe, especially since they work by creating pressure on the water and forcing it out at a high speed.
While there have been some reports of injuries associated with HydroMax pumps, most experts agree that these incidents were caused by improper use rather than a problem with the product itself. In fact, many customers report that HydroMax pumps are very durable and provide a great way to get more out of their existing water supplies.
Is HydroMax waterproof?
Along with questions about safety, many customers also wonder whether or not HydroMax pumps are waterproof. In general, most of these pumps are indeed waterproof and can be used both indoors and outdoors without any problems. However, it's important to read the instructions carefully before using the pump in a wet environment, as some models may need extra protection if they will be exposed to water for an extended period of time.
Useful Video: The Sharks Get Hydrated with Hydromax
---
References:
https://gazettereview.com/2016/05/hydromax-update-shark-tank/
https://bizzbucket.co/hydromax-shark-tank-update/
https://onlinebizbooster.net/what-happened-to-hydromax-after-shark-tank/
https://biznewske.com/hydromax-shark-tank-update/
https://www.sharktankblog.com/business/hydromax/