If you're a fan of Shark Tank, then you may have heard of EverlyWell. This health and wellness company was featured on the show in early 2017 and managed to secure a deal with Lori Greiner. Since appearing on Shark Tank, EverlyWell has seen impressive growth – but what's happened since then? In this article, we'll answer common questions about EverlyWell after Shark Tank and provide some tips for those who are interested in starting their own business. Thanks for reading!
Story Behind EverlyWell and Its Founder
Taking blood work is one of the most important ways of ensuring good health. Blood tests can help diagnose a wide range of medical conditions and detect potential problems before they become serious.
Julia is an achiever. After graduating from Vanderbilt, she went on to attend Harvard Business School and graduated in the top 5%, moreover becoming a research scholar while there. Prior to creating EverlyWell in 2015, she had extensive experience as the Director of Strategy and Operations at the George W. Bush Institute, Vice President of Global Communications for Moneygram, and Venture Partner with NextGen Ventures.
What EverlyWell does is allow the customers to take a collection kit from the comfort of their homes, send it to the lab and receive results within days. The test results can be received both in physical format and online. The company also promised to provide medical guidance and advice if needed.
The company works with the same laboratories used by medical professionals, and the results can be simply shared with your primary physician. You're able to cover payments for testing through HSA/FSA accounts or inquire about reimbursements from your insurance provider.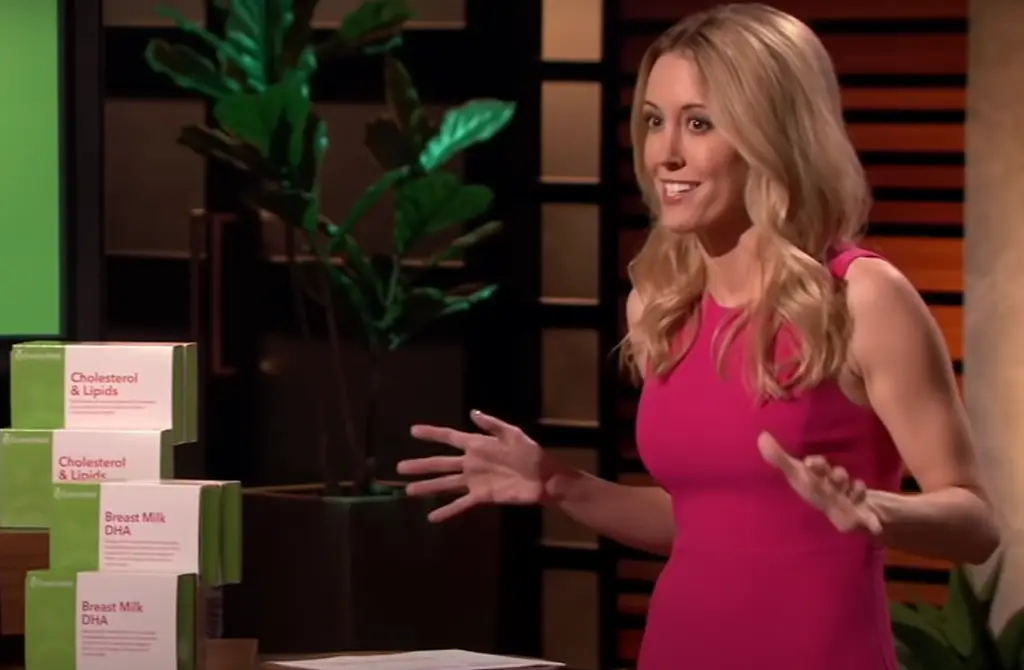 It seems like Julia has put a lot of effort into her business, and it paid off! Thanks to their convenience, EverlyWell is thriving with sales booming 20% in their inaugural year. For many consumers who are pressed for time, not having to trek off to a lab is an incredibly attractive offering from this company.
Soon she decided to appear on Shark Tank. An appearance would both give her exposure and a chance to get investments from sharks. Her main goal was to spread to retail, so did she succeed at that? [1] [2]
How Did EverlyWell Shark Tank Pitch Went?
In 2017, Julia Cheek appeared on Shark Tank and pitched her home health test kits asking $ 1 million for 5% of her business. A valuation like that had surprised the sharks!
She then proceeds to tell the story of her company, how it started, and what she hopes to achieve with a partnership. She also informed them about the huge market of lab testing, with an estimated $ 25 billion worldwide and a growing demand for convenient testing.
She proceeds to hand the sharks samples of their health test kits, and they were generally impressed with the design. The price topic comes up from Robin and Julia replies the price ranges from $ 69 to $ 399, depending on the type of test. Barbara starts to wonder which is cheaper, taking an EverlyWell kit or going to a traditional lab. Julia answers that their kits are much cheaper since they cut the middleman and work directly with labs and that it all depends on a person's insurance. However, at the moment of the pitch, kits weren't in the insurance networks just yet.
Now the hot topic of sales gets brought up, and since the launch of the company Julia managed to reach $ 2 million in sales. Anticipating a revenue of $ 4 million next year and an impressive $ 12 million in the following year, she has already secured funding of $ 5 million at a worth valuation of fifteen million.
With no other companies offering her services, she is able to capitalize on a unique competitive advantage. Julia also plans on partnering with Helix, a DNA testing website, to further her business. With this partnership, EverlyWell would be able to offer more services as well as increase its customer base.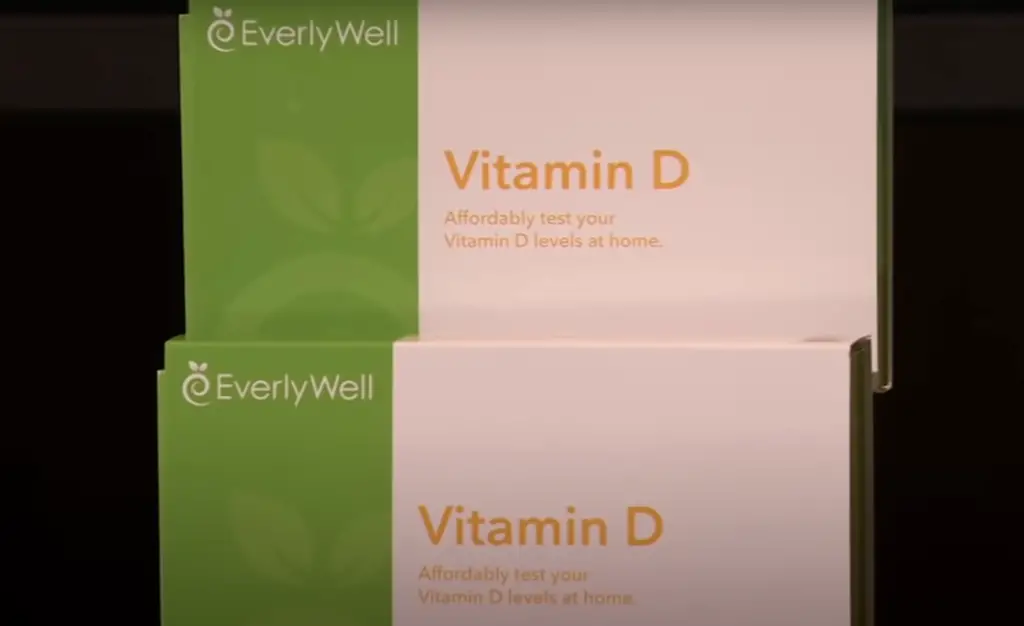 Mark is the first one to go out because of the competition in the market, followed by Barbara who thought that the business will cost a lot to maintain and so thinks Robert. Rohan is impressed with Julia's vision, yet worries that his investment would be quickly reduced. Therefore, he has made the decision to pass on this opportunity.
Lori however likes the idea and thinks that her business can be extremely successful. She agrees to invest a $ 1,000,000 line of credit at 8% for 5% of the company and Julia accepts that straight away. But how did it go for her in the long run? [2]
EverlyWell After Shark Tank
An appearance on Live TV served as a giant boost in exposure for EverlyWell and after their appearance, the company experienced explosive growth. Most notably, they partnered with Helix to offer additional tests such as those for genetic health risks, and entered retail. This was something Julia had wanted from the beginning and it provided additional services for customers.
Julia was successfully able to link up with doctors in her network, allowing for the secure sharing of test results between primary care providers. Soon after making an appearance at the show, EverlyWell entered Target and CVS stores nationwide, further accelerating their growth.
In the year 2020 Covid pandemic caught the world off guard. Julia and her team responded quickly to the situation by offering at-home testing kits for Covid-19. This allowed people to get tested from the comfort of their homes and still receive accurate results within 48 hours. A good cause like this has also helped them to raise $ 175 million in funding, valuing the company at a billion.
Nowadays Everly Health helps millions of people not only in the US but all around the world to get access to reliable health tests in the comfort of their homes. With this, Julia Cheek and her team have proven that they can make a difference in people's lives. EverlyWell is still going strong and has become an inspiring success story for anyone who dreams of making it big.
EverlyWell maintains a solid online image as well as a devoted customer base. Their online presence has allowed them to easily connect with people, make changes and provide customized services that meet the needs of their customers. Their Instagram account has over 190k followers who keep up with the company's news and updates. They also have a Twitter with 8k followers and a YouTube account with over 5k subscribers.
You can order EverlyWell tests from the official website or find these tests in leading retailers, such as CVS and Target. They have made it easier than ever to order tests at home and get accurate results within a few days. With its wide variety of tests available, EverlyWell has made it simpler to take control of your health. Their website has all the tests sorted by categories, such as allergies, fertility, and heart health, making it easier to find the right test for you.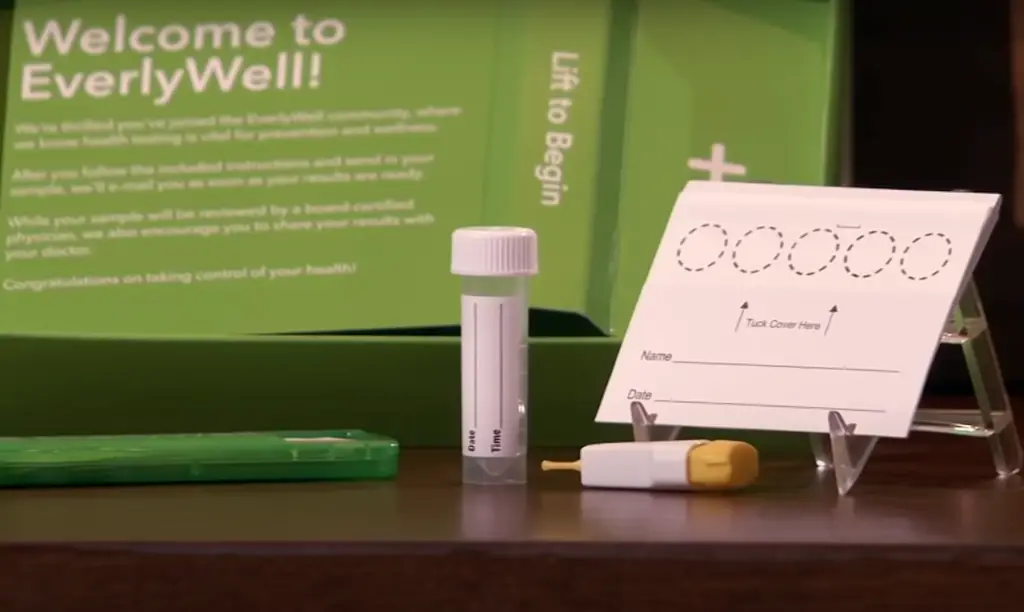 As we can see, EverlyWell is a prime example of how hard work and dedication can lead to success. Julia Cheek's ambition and determination gave her the courage to take risks and pursue her dreams, resulting in this amazing success story. [2] [3] [4]
EverlyWell Net Worth
To date, EverlyWell has managed to reach $ 52 million in annual revenue by offering a variety of at-home health testing kits. The company's testing kits allow users to test for over 30 different conditions, using mail-in samples and an easy-to-read results page that offers detailed insights into their health status. [5]
---
FAQ
Is EverlyWell successful?
Yes, EverlyWell is a success story. After appearing on Shark Tank, founder, and CEO, Julia Cheek raised more than $ 50 million annually and expanded the company's reach, and built out its technology platform. The company has gone from strength to strength since, launching numerous new tests and growing into one of the leading at-home test kit companies in the United States.
Today, EverlyWell offers more than 30 different tests that cover a wide range of topics including women's health, fertility testing, STD testing, thyroid health, nutrition management, and much more. The company also supports medical professionals with the ability to recommend testing kits remotely through their Doctor View feature. Customers can order their desired test online or through the EverlyWell App, and results are delivered through a secure online portal.
EverlyWell also works to make healthcare more affordable and accessible by offering insurance billing options for some of their tests, as well as providing additional discounts to those without insurance. With their mission to provide a better experience in health care delivery, it's no wonder that EverlyWell is considered one of the most successful companies to have been featured on Shark Tank.
Did Shark Tank invest in EverlyWell?
The answer to this question is yes, the Sharks of ABC's hit show Shark Tank decided to invest in EverlyWell after the company presented its product on the show. In particular, Mark Cuban and Lori Greiner each offered up an investment of $ 1 million dollars invested in the company.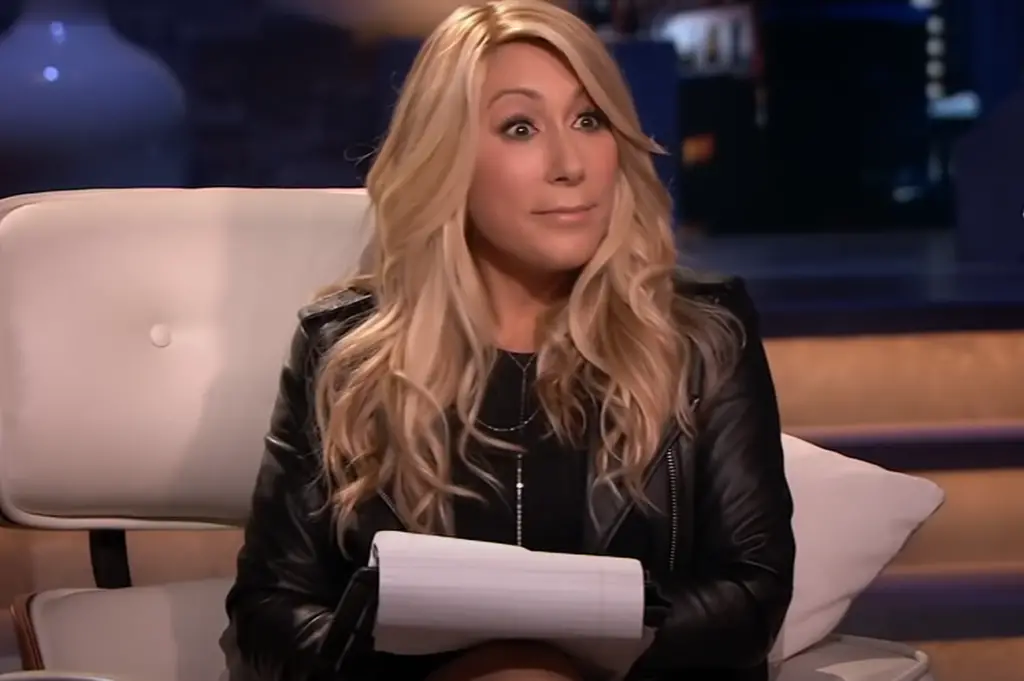 This was a major milestone for EverlyWell as it enabled them to continue developing and expanding their at-home health testing products, which have since become popular among consumers worldwide.
Did Lori Greiner invest in EverlyWell?
Yes, Lori Greiner invested in EverlyWell during their appearance on the Shark Tank. In exchange for an 8% credit and a 5%percent stake in the company, Greiner offered $ 1 million. She also took on an advisory role with the company and provided guidance to CEO and founder, Julia Cheek.
The investment has been beneficial for both Greiner and EverlyWell. The company has continued to experience tremendous growth since its appearance on Shark Tank, with its success attributed to Greiner's expertise and support. EverlyWell now boasts more than 100 products available online, such as food sensitivity tests, diabetes risk tests, cholesterol tests, cardiovascular health tests, and more. The entrepreneurial duo has also been featured in various news outlets including Forbes, Fast Company, and TIME Magazine.
Useful Video: Everlywell Helps Lori Hit a Big Milestone | Shark Tank: How It Started
Conclusion
EverlyWell has come a long way since appearing on Shark Tank. Today, the company is valued at $ 2.9 billion, and its products are sold in the largest stores across the US and Canada. EverlyWell has achieved success by providing easy-to-use health test kits that give customers quick answers to their questions about their health. Its team of experts works hard to ensure accurate results and provide helpful guidance for those who want to take control of their health.
The future looks bright for EverlyWell as it continues to launch innovative products, expand into new markets, and help people around the world gain access to better healthcare solutions. With its cutting-edge technology and passionate team members, there's no telling what impact this company can have in the years to come.
This guide has explored what happened to EverlyWell after Shark Tank and how the company has achieved success over the past few years. We hope that you now have a better understanding of this innovative health and wellness company and can see why it's been so successful in such a short amount of time. Thanks for joining us on this journey!
---
References:
https://www.sharktankblog.com/everly-well-home-health-test-kits/
https://www.sharktankblog.com/business/everlywell/
https://www.everlywell.com/
https://www.instagram.com/everlywell/
https://www.bloomberg.com/news/articles/2021-03-25/everlywell-said-to-be-valued-at-2-9-billion-with-pwnhealth-deal