On the popular show Shark Tank, budding entrepreneurs have the opportunity to pitch their business ideas to a panel of millionaire investors. If the Sharks like what they see, they may invest in the company and help it grow. Recently, one company that appeared on Shark Tank was Trippie. Unfortunately, they weren't able to secure an investment in the show. However, that doesn't mean that Trippie hasn't been successful since appearing on Shark Tank. So what happened to Trippie after Shark Tank? Keep reading to find out!
History of the Product and the Founder
Airports are notoriously stressful places. There are the crowds, the long lines, the security checkpoints, and the worry of missing your flight. And if you're traveling with young children, it can be even more challenging.
However one of the most confusing parts of airports is navigating through them. With so many terminals, gates, and concourses, it's easy to get lost. That's where Trippie comes in.
Trippie is a free app that helps you navigate through airports. It gives you turn-by-turn directions and also provides information on airport amenities, such as restaurants and shops. It was created by Ryan Diew, who used to play basketball at Colgate university.
And Ryan liked to travel as well! But one day after a long layover in Chicago, he realized that there was no easy way to figure out how to get around an airport. That's when the idea for Trippie was born.
He decided to look around the app store, but couldn't find anything that fit his needs. So he decided to create his own app. He spent the majority of the 2015-2016 winter on the development of Trippie. He really didn't have nighttime amidst his hectic class schedule, but he was passionate about the project. Samantha Braver helped him out with the development, and they submitted Trippie to the app store.
After he finished the development, he took part in the Shark Tank-like contest and Trippie actually brought him a victory. That gave him not only $ 32,000 but also some invaluable experience and connections. Ryan used these extra funds to improve his app and marketing.
Prior to appearing at Shark Tank, Trippy covered 10 major US airports but he intends to bring it to all airports in the world.
While Ryan had a decent start, he decided he needed a shark to help him out with both business guidance and server expenses. After all, one of the most important things for an app is to have a good server that can handle a lot of users.
As he enters the tank, he's looking for a $ 100,000 investment in return for a 20% equity stake in his company. Let's see how the sharks react to this young entrepreneur's ambitious plans. [1] [2] [3]
Sharks Reaction and Investment Decision
Ryan appeared at Shark Tank in Season 9 and Episode 9. He began his pitch by describing how confusing airport navigation is, especially for those who want to grab a quick snack before their flight. He then introduced Trippie, a free app that helps people with disabilities get around airports. After Ryan demonstrated the app, the sharks had some questions.
The app works based on Google Maps API to function. At the moment of the pitch, Ryan had only 179 users.
The sharks…weren't really impressed. Lori was the first to drop out, which visibly upset Ryan. Robert followed suit, saying that Ryan needs to create value first. Barbara likes the idea but believes Ryan hasn't started a business yet. Rohan also backs out. Now Ryan is distressed because he only has one shark left: Mark. Mark Cuban isn't as harsh as other sharks but he backs out leaving advice, and stops patting yourself on the back. The sharks were not interested in Trippie and Ryan left the tank without a deal. Still, Mark wants Ryan to prove him wrong by succeeding. [2] [3]
How Was Trippie Going Right After the Show
So, did Ryan take the sharks' advice? He sure did. After the show, Ryan went back to the drawing board and made some changes to his app. Even though he didn't get a deal, the exposure he got by just appearing on the show was huge. People were curious about his app and wanted to try it out. After all, nearly every one got confused about how to navigate the airport.
Right after the show aired, Trippie added 18 more airports, covering some of the bigger countries internationally. This was a great move because it allowed Ryan to show determination that he was willing to grow his business no matter what.
In the year of 2019, the number of airports increased to 120. The most popular airports remain US-based, but there are plenty of options in Europe, Asia, and South America as well.
Trippie has seen some challenges in 2020 because of the worldwide Covid pandemic. Obviously, travel has decreased significantly, but Ryan is confident that things will pick back up soon. In the meantime, he's shut the app down virtually and been working on some new features that will help make Trippie even better when people start traveling again.
Now that things have returned back to normal, the app is opened again. And the annual revenue floats at around $ 3 million!
As for the social media presence of the company, it's quite slim. While they have an Instagram page, it's not updated very often. It does have more than 3 thousand followers, however. The last post on the page is from more than a year ago, back in February 2021.
They also have even more outdated Twitter accounts with a little more than 2k followers. The last post on there is from all the way back in June 2020!
They don't have a website either, which is a little strange for a company that's been around for a few years now. All you can do is download the app from the App Store. And App Store only, the app hasn't been ported to Android yet. Despite all of this, the app still has a 4.1-star rating on the App Store with more than 900 ratings. It's safe to say that people who use Trippie enjoy it and find it helpful!
However, the last update the app received was back in mid-2021 and it's starting to show its age. It would be great to see Ryan and his team push out some new updates soon.
Still, as we can see, Ryan is doing exceptionally well and he indeed did manage to prove Mark Cuban and the rest of the sharks wrong. Seems like they missed out on the potential Ryan and his creation had! [2] [3] [4] [5] [6] [7]
Competitors
When Ryan first launched Trippie, there were no direct competitors in the market. Since then, a few more companies have popped up that are trying to do what Ryan is doing. Let's discuss these.
Rec spot
Rec Spot is one of the newer companies in the market. They offer a similar service to Trippie, but their focus is on group travel. This means that they are geared more toward people who are looking to travel in a group rather than those who are looking to travel alone or with a few friends.
Rec Spot has some features that Trippie does not have, such as the ability to book flights and hotels together as a group. And you can even discover some new media that you can entertain yourself with while you're on your trip.
Recspot also has an official website where you can learn more about their company and services while Trippy lacks that option. [8]
Eddy Travels
Eddy Travels is one of the newer companies in the market. They are a free app that helps people plan their travels. You can input your travel dates and budget and they will give you recommendations on where to go and what to do. Eddy Travels is similar to Trippie in that they both help people plan their travels. However, there are some key differences. First, Eddy Travels doesn't offer as detailed airport information as Trippie does. Second, Eddy Travels has more features mainly related to travel planning, such as cheap hotels and flight finders. [9]
HomeExchange
HomeExchange is a type of vacation rental in which two parties agree to swap homes for a specified period of time. This can be a great way to save money on your next vacation, as you won't have to pay for accommodations. Home exchange can also be a great way to meet new people and learn about different cultures. If you're interested in home exchange, there are a few things you should keep in mind.
HomeExchange offers a subscription-based service, so you'll need to pay a monthly fee in order to use their platform. And remember, be clear about what you're looking for in a home exchange. What kind of home are you looking for? What amenities are you hoping for? And finally, be flexible. Algorithms will help you to find the perfect home exchange, but there may be some trial and error involved.
As you can see, HomeExchange deals with the housing part of trip planning, which Trippie doesn't cover. So while they may be seen as competitors, they're actually complementing each other quite nicely. [10]
Maps in airports
Last but not least, instead of using a separate app to guide you through the airport, you can simply refer to the maps that are now available in many airports. These maps will show you exactly where your gate is, where the shops and restaurants are, and more. When you're looking for something specific, such as a particular shop or restaurant, you can usually find it on these maps. They'll also help you to avoid getting lost at the airport.
Since Trippie doesn't cover every airport yet, you shouldn't rely on it everywhere. Without a doubt it's extremely useful in the airports it does cover, but for now, you'll still need to use other tools in conjunction with it.
Is Trippie Still in Business?
Yes! Trippie is still in business and doing quite well, actually. After appearing on Shark Tank, even though the company failed to secure the deal they've been growing steadily ever since. Today, Trippie is one of the leading online trip-planning platforms out there. They offer a wide range of features to help you navigate many of the biggest airports worldwide. Their annual earnings have managed to hit $ 3,000,000 in just three years since their Shark Tank appearance. [2] [3]
Net Worth
Trippie has had a $ 1 million valuation at the time of Shark Tank. After the show, they had a lot of success.
---
FAQ
How many downloads has Trippie had?
At the point of its launch, Trippie had around 850 user downloads. However, this number is said to grow exponentially. While we can't say the exact number of downloads that Trippie has had so far, we can say that it is increasing at a fast pace. There are 959 user ratings in the app store, with an average rating of 4.1 stars.
Who created the Trippie app?
Ryan Diew and Samantha Braver have been working on coding the Trippie app for a few months. They have been working on the project day and night to get everything perfect for the users. While they were still young, they managed to create something that would help people navigate the airports with ease.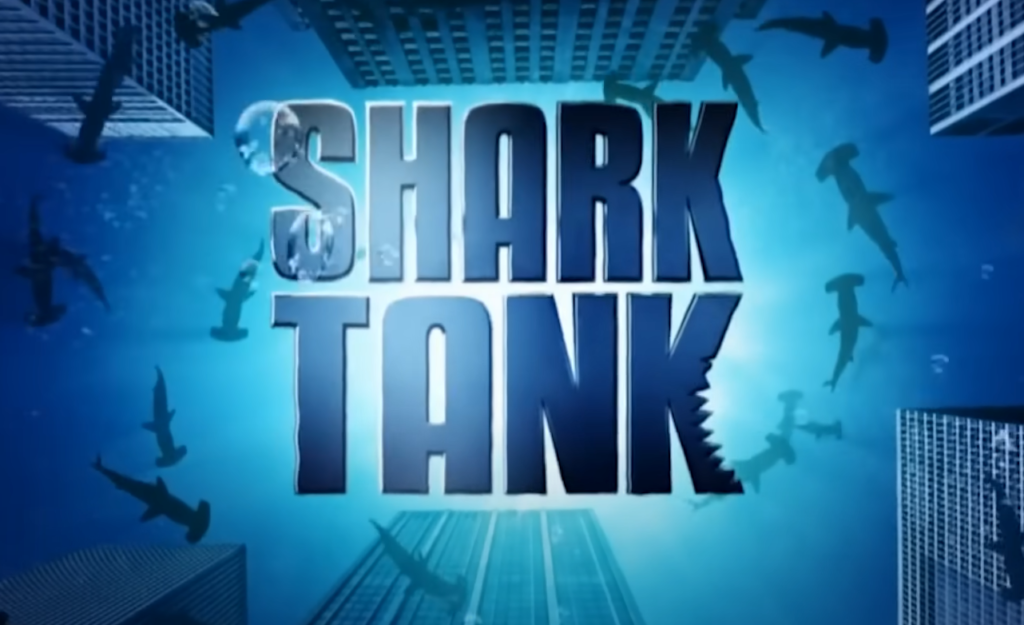 When was Trippie on Shark Tank?
Trippie appeared on Shark Tank in Season 9 and Episode 9. Unfortunately, Ryan didn't get any offers from the Sharks.
How much is Trippie worth today?
Trippie is worth an estimated $ 3 million today. This is based on their annual sales estimate of at least $ 3 million per year. When Ryan first appeared at Shark Tank, the company was valued at $ 1,000,000 and he didn't get an investment from the sharks. However, he still managed to grow the company and it is now worth 3 times what it was then.
Useful Video: Trippie Owner Left Heartbroken From The Shark's Feedback
Conclusion
Ryan has come up with an ambitious product and it has potential. We think with the right amount of focus he could make something great. The Sharks didn't see the same vision that Ryan did and they weren't willing to invest. Still, Ryan dared to prove them all wrong by creating one of the most popular travel apps on Amazon. It's really hard to find an app that helps one know how to navigate new airports but Ryan did just that!
With over $ 3 million in annual sales, it seems like Ryan's app is doing just fine without the Sharks. We think that with a little more focus, he could definitely take his business to new heights.
Whether you are a seasonal traveler or just need to get around a new town, Trippie is the app for you. It's available on IOS devices only. Ryan has worked hard to make sure that his app is user-friendly and helpful for all kinds of travelers. We think he's definitely on to something! What do you think? Will you be downloading Trippie? Let us know in the comments below!
---
References:
https://www.sharktankblog.com/trippie-app-airport-navigation-app/
https://www.sharktankblog.com/business/trippie/
https://bizzbucket.co/trippie-app-shark-tank-update/
https://screenrant.com/trippie-airport-app-explained-worth-using/
https://www.instagram.com/trippieapp/
https://twitter.com/trippieapp
https://apps.apple.com/us/app/trippie-the-airport-app/id1134628750
https://www.therecspot.com/
eddytravels.com
https://www.homeexchange.com/