The entrepreneurs behind the Matter, a portable and affordable make-up counter appeared on Shark Tank in the Twelfth Season of the show. Its creator, Melissa Clayton was seeking an investment of $ 150,000 in exchange for 20% equity. After pitching their business to the sharks, they were offered a deal by Lori Grenier. So what happened to the Matter after Shark Tank? Keep reading to find out!
History of the Founder
Make-up is widely used by people to cover up blemishes and give them a more polished look. Or simply to test their creativity!
Either way, if you're really into make-up, you probably have dozens and dozens of products. Finding the right place to put all of those products can be tricky- and that's where the Matter comes in.
Melissa Clayton was the one who found it a hard way. She usually puts make-up in her bathroom. She put it either on her closed bathroom seat or the edges of the sink. One wrong move and all her products would come tumbling down. She knew there had to be a better way and that's where the idea for the Matter came about.
The Matter was created with the busy woman in mind. We all know that time is precious and often limited, so Matter is there to help you get ready quickly and efficiently without any fuss. And it's not strictly limited to home use! The Matter can come with you when you travel so you don't have to worry about your products rolling around in your suitcase.
Melissa came up with the design with the help of a freelance designer. It took several tries to get the design just right but eventually, they did it. Melissa was so satisfied with the design that she ran about 500 units in the first production.
What's more the search for the designer was rough, many industrial designers Melissa reached out to never get back to her. The ones that did, wanted way too much money for the design or simply didn't understand her vision.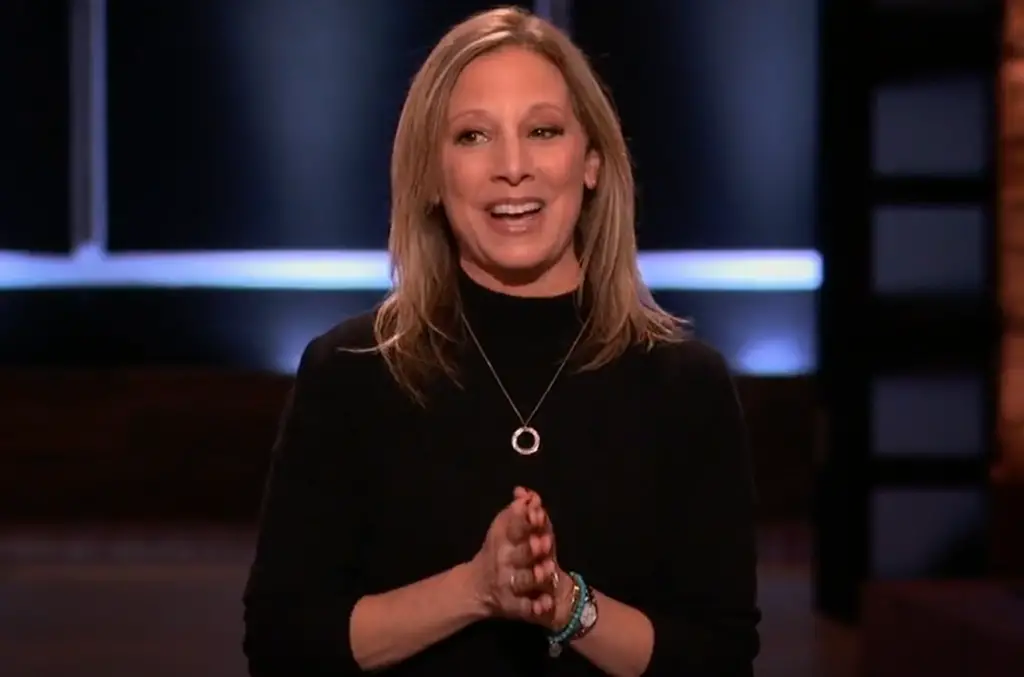 The Matter is extremely portable, it's the size of an Ipad when folded. The weight is just under a pound and it's easy to store away when not in use.
Melissa isn't new to creating new products. Before the Matter, she had another business where she designed and sold personalized jewelry. She created this business to honor the birth of her first child.
She first started selling Matters on Amazon. These came in the colors pink, black, and black. As far as the pricing went, the Matters were priced at $ 24.99 for a single unit.
Melissa most likely decided to appear at Shark Tank to get some help with expanding her business and getting more exposure. [1] [2] [3] [4] [5]
What Happened at Shark Tank?
Melissa made an appearance before the sharks in the 12th Season of the show. She asked for $ 100,000 in exchange for 20% which valued her business at $ 500,000.
At that point, she had already managed to generate some revenues with her business. In the last month, she generated around $ 20,000 in sales. And she has boasted about some good reviews that she got. Influencers also picked up her product which helped with the exposure.
All of this put together, it was looking like a really promising business.
However, the majority of the sharks were less than impressed. Most have believed that the product is way too niche and won't have a wide enough appeal to generate significant sales. Some didn't even see a point in the product.
Thankfully, Lori Grenier saw some potential in Melissa and the Matter. She decided to invest in the business and she offered Melissa $ 100,000 in exchange for a 33% stake in the company. She explained the higher percentage by the fact that the business is still in its early stages and it will need some more time and money to grow.
Melissa first countered Lori's deal but decided to accept it in the end. [2] [3] [4] [5]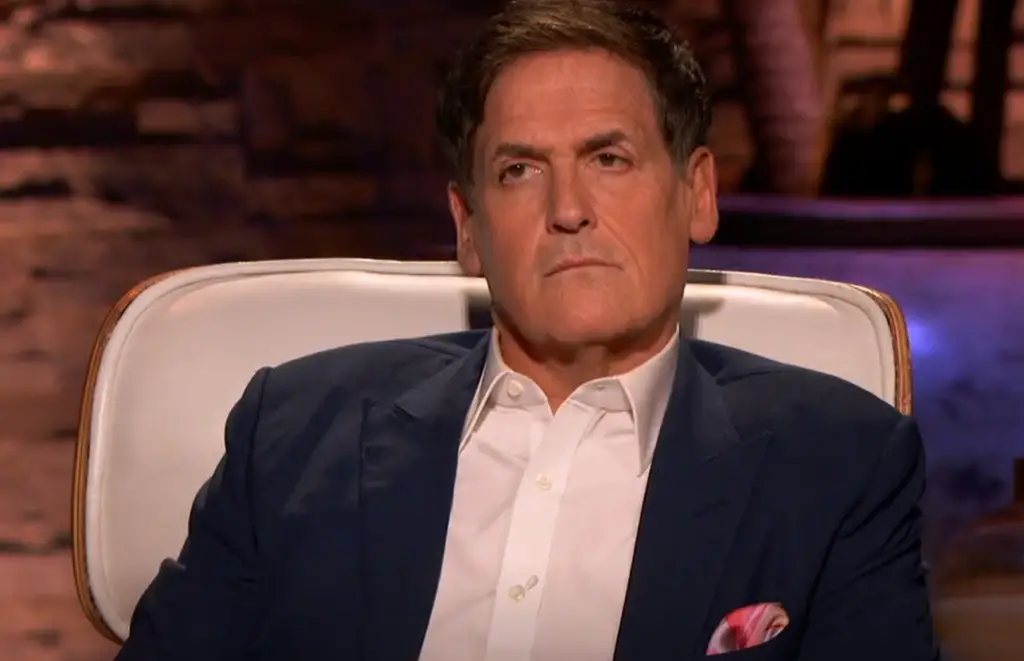 What Happened After Shark Tank?
After her appearance on Shark Tank, Melissa continued to push forward with her business. She continued selling Mattes on Amazon and other platforms. Her appearance at the TV show has gained her a lot of exposure which helped with sales.
But did it last long term? After all, we know that the sales generated by TV show appearances don't last forever.
For starters, it does seem that the deal with Lori didn't close. Despite this, Melissa managed to achieve some records on her own. Many people had some good things to say about the Matte.
And yes, as of November 2022, it's still operational. However, Melissa claimed that she mainly works on another business.
The lifetime sales for the Matte are pretty good, so far Mellissa managed to sell $ 6,000,000 in mattes. Most of those sales were generated in the first year after the show.
As far as social media exposure goes, it seems like Melissa doesn't focus on that. She used to run an Instagram account that has over 2k followers, but it's not updated anymore.
The last thing we wanted to mention is that the mattes have been promoted by many influencers out there. And the product even appeared on the "Next Big Thing" feature on "Today Show". Now it's all about Melissa and her business endeavors. We will try to update this post if something new comes up. [2] [3] [4] [5] [6]
Is the Matte Still in Business?
Yes, the Matte is still in business and continues to sell their innovative products. In fact, the company has seen tremendous growth since appearing on Shark Tank. The Matte was able to hit the $ 6,000,000 mark in sales from the exposure their products received from the show.
The Matte also was promoted by influencers which gave the brand even more exposure. The Matte was able to capitalize on this exposure and grew their customer base significantly.
Sadly, the Matte hasn't expanded their product line all that much since appearing on Shark Tank. Nevertheless, Melissa continues to sell Matte products and works on other gigs. [2] [3] [4] [5]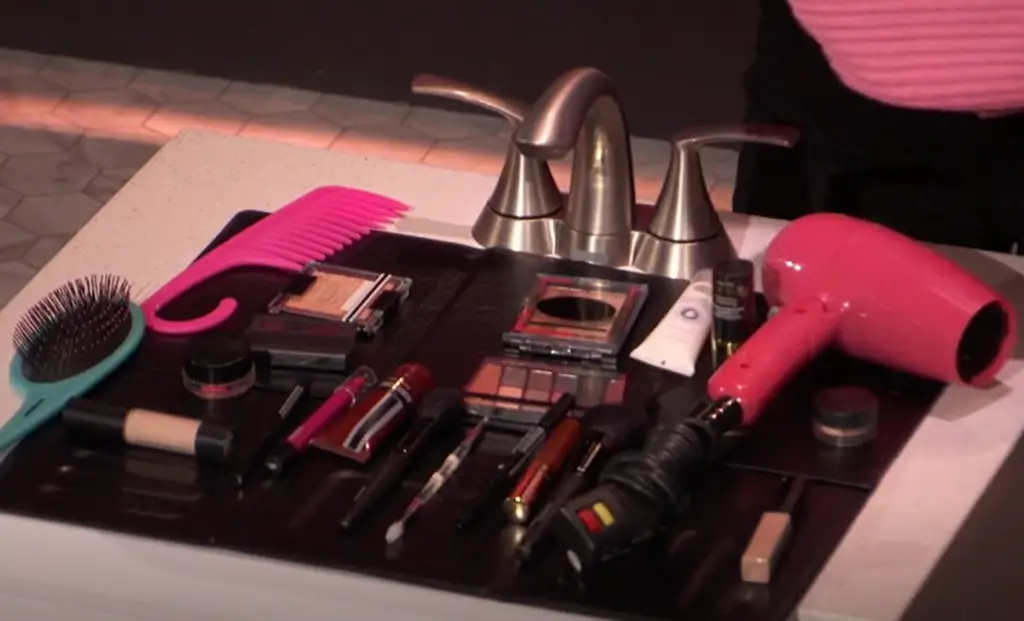 Where You Can Buy The Matte Organizers
If you want to purchase Matte Organizers, you can head to the official Matte website. There, you'll be able to find all of the different products that are available.
You can also find Matte Organizers on Amazon.com. However, it seems like they constantly go out of stock over there.
As for the reviews, they are pretty good! On Amazon, Mette products gain 700+ hundreds of user reviews, and most of them are rated 4 or 5 stars.
You can also purchase a Matte travel bag for $ 9.99, which can hold up to four Matte organizers at once. This is a great option if you're looking for a way to store your Matte when it's not in use. Or want to take them on a trip with you?
In addition to all this, the official website also offers an instruction guide on how to use the Matte organizers and offers a variety of different tips and tricks that will help you make the most out of your purchase. So if you're looking for some guidance when it comes to using the product, this is definitely worth checking out! [8] [9]
The Matte Net Worth
So, what is Matte's current net worth? Well, it's hard to say for sure as there is no public financial information available. However, it's estimated that Matte has made over $ 6 million in sales since appearing on Shark Tank. That being said, the exact net worth is around $ 500,000 as of 2022. It's likely that this number will increase in the future, as Matte continues to grow and expand its product line.
All in all, it looks like the Matte is doing well and their net worth should continue to rise over time. Who knows what heights they'll reach? Only time will tell! [10]
---
FAQ
How is The Matte doing after Shark Tank?
The Matte has experienced a boost in publicity, brand recognition, and sales since it appeared on Shark Tank in 2020. They got offered a deal from Lori but as far as we're aware, that deal never closed. Since its appearance, the Matte has experienced a surge in sales, and now offers their products to even more people. As of 2022, their annual earnings had reached a respectable $ 6,000,000 amount.
What is The Matte on Shark Tank?
Matte is basically a sink cover that you can use as a stand for all your make-up needs. It was created by Melissa Clayton who wanted to create a product that would make her everyday makeup routine easier, faster, and more convenient. Matte comes in two colors: black and pink.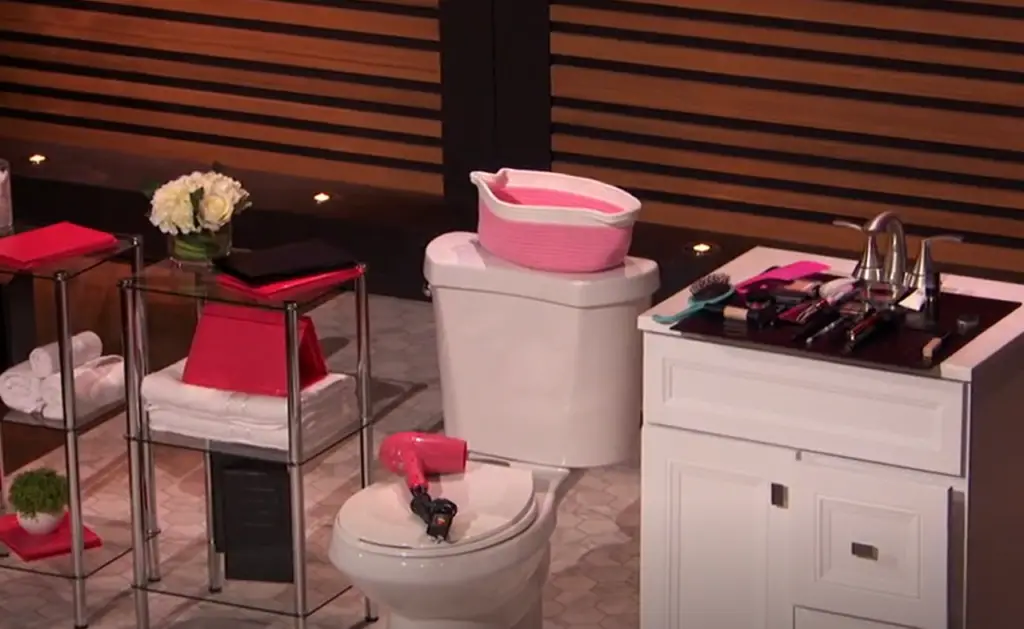 Initially, Melissa sold her products on Amazon only but eventually started selling them on her official website. She wanted to get her product noticed and sought out the help of Shark Tank. She appeared on the show in season 12 and was offered a 20% stake for $ 100,000. Only Lori Greiner has expressed interest but ultimately no deal was made. However, it never closed the door for her and Melissa and she eventually had to work things out by herself.
Are The Matte successful?
While the Matte was not able to finalize a deal with Lori, Melissa's product has been met with success post-airing. After the episode aired, they saw an exponential increase in interest and revenue.
As of November 2022, their annual revenue has reached $ 6 million, with a projected increase in growth. A majority of their success can be attributed to the exposure from Shark Tank and the relationships they have developed since then.
Mattes have hundreds of favorable reviews from customers all over the world, praising their product for its comfort and quality. While Melissa doesn't focus on Matte as much as she used to, the brand has seen a great amount of success with its sales.
The influence and impact they have had in making matte shoes popular is unparalleled. The Matte's success can be attributed to its smart business decisions after Shark Tank, as well as its dedication to creating a quality product that customers love.
Who owns The Matte?
The Matte officially opened in 2015 and is owned by founder Melissa Clayton. The start was rough, with the entrepreneur facing a lot of obstacles and even failing to close the deal with Lori after Shark Tank. Clayton persevered, however, and has gone on to create the fairly popular portable make-up stand.
She's still active to this day in running The Matte and is constantly updating her product to keep up with customer demand.
What happened to the Matte after Shark Tank?
Clayton pitched The Matte on Shark Tank in hopes of obtaining investment from the Sharks. Unfortunately, she was met with a lot of skepticism due to the nature of the product. Luckily, Lori took a risk, offering Clayton $ 100,000 for 33% equity in The Matte.
However, negotiations fell through and the deal was not finalized for reasons unknown. Despite this setback, Clayton has continued
Despite this initial failure, Clayton was still determined to make The Matte a success. She continued working hard and eventually found success when her invention began selling online and even appeared at various events. And now she managed to achieve $ 6,000,000 in annual revenue.
Useful Video: The Matte on Shark Tank
Conclusion
Melissa had a unique idea in mind that would help plenty of women all around the world to make their make-up sessions easier and faster. It was a great idea, but, unfortunately, it didn't really take off with the Sharks, aside from Lori who offered her a deal. Unfortunately, the said deal never closed. Regardless of their decision, Melissa still had her product and was determined to make it successful. Despite not getting any Shark funding on the show, Melissa did get exposure which she used as fuel to move forward with marketing and promotion for The Matte.
By taking advantage of the opportunity that 'Shark Tank' provided her, Melissa was able to create some buzz around her product and build a loyal customer base. She continues to be committed to providing women with an easier way to apply makeup. Through all of this hard work and dedication, Melissa has managed to bring The Matte to success and make it a valuable asset in the beauty industry.
Although Melissa didn't get a deal on 'Shark Tank', she did have a successful outcome after the show. Through her hard work and persistence, she was able to turn her idea into a successful business. This serves as an inspiring reminder that even if you don't get the big break you're looking for, there are still plenty of ways to achieve your goals and dreams. With dedication and focus, anything is possible!
In conclusion, we can say that Melissa's appearance on Shark Tank was a success for the Matte company. It helped her gain exposure and make some sales. As of now, the matte is still operational and has made decent sales so far. Even though it may not have been as successful as some other products from Shark Tank, it is still going strong today. We wish Melissa all the best in her future endeavors!
---
References:
https://www.sharktankblog.com/matte-makeup-countertop/
https://www.sharktankblog.com/business/the-matte/
https://2paragraphs.com/2021/07/the-matte-makeup-organizer-what-happened-after-100000-lori-greiner-shark-tank-deal/
https://thecinemaholic.com/update-on-the-matte-from-shark-tank/
https://sharktankrecap.com/the-matte-makeup-organizer-update-shark-tank-season-12/
https://www.instagram.com/thematteofficial/
https://www.thematte.com/
https://www.amazon.com/Matte-Organizer-Bathroom-Instant-Essential-bathroom/dp/B01LY0HZ91
https://sharktanktalks.com/the-matte-shark-tank-update/