In the wake of their appearance on the hit TV show "Shark Tank", Raising Wild Swimsuits embarked on a transformative journey that saw the brand soar to new heights in the competitive world of swimwear fashion. With a valuation of $ 200,000 at the time of their pitch, Tara and Shelly, the dynamic sisters behind Raising Wild, unveiled a unique line of swimwear designed to empower women of all body types.
Fast forward to the present, and this article delves into the remarkable evolution of Raising Wild, chronicling its post-Shark Tank success story marked by exponential sales growth, a devoted social media following, and the enduring impact of its empowering swimsuit designs.
What Is Raising Wild Swimsuits?
Raising Wild is a Florida-based company that specializes in creating swimwear for women and children. The brand gained significant attention after its founders, two sisters, appeared on ABC's reality TV show, Shark Tank, in 2016 [1]. Not only were their designs striking, but their mission to enable women to "raise their own wild" while looking glamorous and sexy was also well-received.
Their swimsuits are lauded for their combination of fit, fashion, and function. Comfort is at the forefront of their design process, with the aim of making swimsuits that can be worn for extended periods on the beach.
Raising Wild Swimwear is meticulously crafted to furnish women with swimsuits that exude style, comfort, and utility. Given that the co-founders themselves are mothers, they possess a profound understanding of the necessity for a swimsuit that not only complements one's appearance but also accommodates the physical changes that accompany motherhood.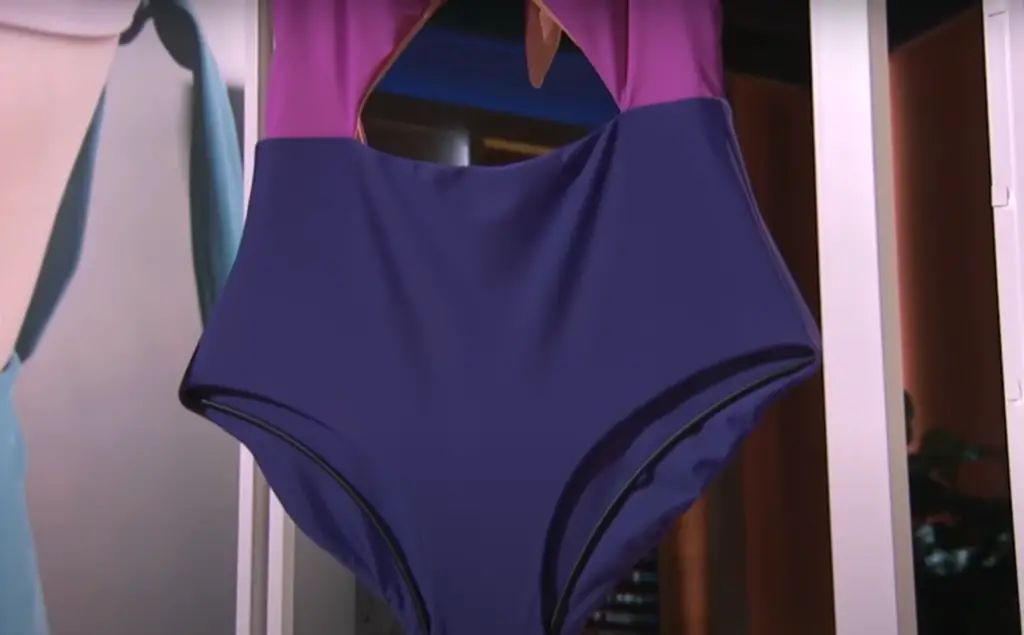 Furthermore, the company boasts a line of children's swimwear, ensuring that kids don top-quality swimsuits. Raising Wild's unwavering commitment to employing top-notch materials guarantees the durability of these items, capable of withstanding the exuberance of kids frolicking on the beaches.
Since its appearance on Shark Tank, Raising Wild has expanded its product range to include eyewear, highlighting the brand's growth and evolution.
Pros
One of the main advantages of Raising Wild swimwear is the quality. Customers have praised the exceptional quality of both their swimwear and their new eyewear range. The suits' glamorous and sexy aesthetic does not compromise the functional aspect, allowing women to feel confident while engaging in various activities.
The brand's commitment to comfort is another significant advantage. The idea of having a swimsuit that you can comfortably wear for hours on end is appealing to many beach-goers.
Moreover, the positive reception and deal from Shark Tank have undoubtedly boosted the brand's reputation, giving potential customers more confidence in their products.
Cons
Despite the numerous advantages, there are a few drawbacks to consider when purchasing Raising Wild swimwear. The most notable is the price point. The bathing suits range between $ 130 and $ 156, which is roughly twice the average cost of a swimsuit. This could potentially be a deterrent for customers seeking more budget-friendly options.
Who Benefits from Raising Wild Swimsuits?
Raising Wild Swimwear primarily caters to mothers, but its offerings extend to women of all body shapes and sizes. Essentially, the company serves women who encounter challenges when searching for a swimsuit that offers optimum comfort. Moreover, by utilizing robust fabric for their swimsuits, Raising Wild ensures that mothers make economical choices in the long run.
The company also produces swimwear for children, streamlining the shopping experience for mothers who can conveniently shop for their entire family's swimwear needs in one place. Raising Wild has honed in on its specific target audience, crafting all-encompassing swimwear that delivers an impeccable blend of fit, style, and functionality [2].
Raising Wild offers high-quality, stylish, and comfortable swimwear that caters to both women and children. While the price might be higher than average, the exceptional quality and comfort might justify the investment for some. The brand has shown promising growth since its Shark Tank appearance and continues to evolve, offering more products to its customers.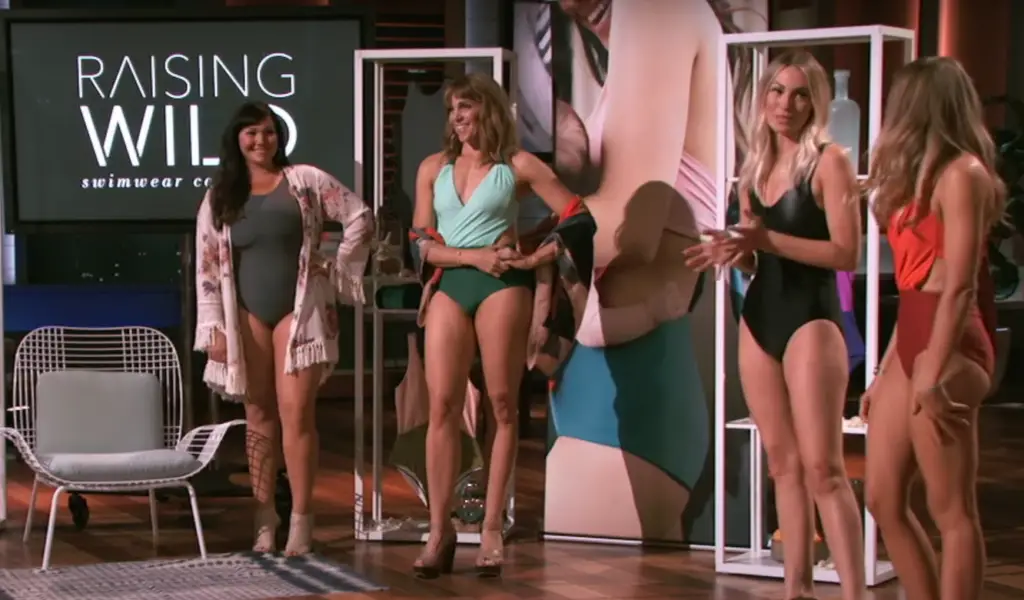 About Founders Of Raising Wild Swimsuits
The constant presence of swimsuits characterized their childhood, as they embraced the warm Florida climate. However, as they transitioned into motherhood, the quest for suitable and flattering swimwear became increasingly challenging. This challenge served as the catalyst for their vision of creating the Raising Wild swimsuit line, a venture aimed at assisting women of all body types in their pursuit of the perfect swimsuit.
The sisters, Shelly and Kara, grew up under the watchful eye of their mother, who was skilled in the art of sewing clothes. This upbringing instilled in them a sense of creativity and resourcefulness. Thus, when they encountered a scarcity of comfortable swimwear options, the idea of crafting their own swimwear line didn't seem far-fetched. Their shared experiences of motherhood further fortified their resolve and tenacity to manage and elevate the business to remarkable heights.
The Pitch Of Raising Wild Swimsuits At Shark Tank
Tara and Shelly step confidently into the Shark Tank, clad in what seems to be a cross between swimsuits and lingerie. The ever-smiling Mark Cuban discreetly stashes his phone away as the dynamic duo introduces themselves as Tara and Shelly. Hailing from St. Cloud, Florida, they've made the trek to the Shark Tank seeking a $ 100,000 investment in exchange for a 20% equity stake in their brainchild, Raising Wild [3]. This innovative venture was born from their fond memories of growing up in Florida, a place where activities like lobster diving and rope swinging meant they practically lived in swimsuits throughout their youth.
Fast forward to the present, and Tara and Shelly are now mothers to four children each. Yet, their boundless energy hasn't waned. However, contemporary swimsuits struggle to keep up because they're not kids anymore. Their changing needs led them to design their own swimwear line, Raising Wild, which caters to fit, fashion, and fun.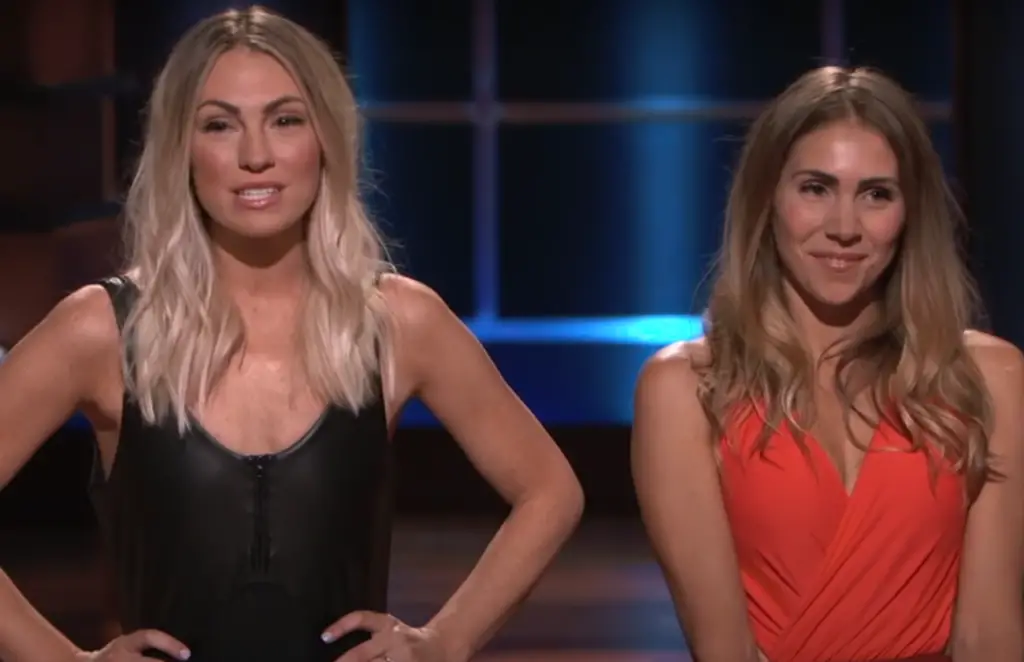 Raising Wild isn't just about looking good; it's about embracing the active lifestyles of women like them. Their swimsuits boast cuts and colors that accentuate a diverse range of body types. What truly sets Raising Wild apart, though, is its focus on functionality – they've extended the body length and booty coverage to allow for more unrestricted movement. They even offer nursing-friendly designs, catering to the needs of mothers.
Hailing from a family of twelve siblings, Tara and Shelly bring a trio of their Mom Models and three of their older sisters to the tank, showcasing the powerhouse of support behind Raising Wild. Their shared belief is that Raising Wild empowers women to conquer anything, even facing a room full of "hungry sharks" during a pitch.
Following a quick change into more professional attire, samples of their swimsuits are distributed. Robert humorously asks if Barbara is ready to don a swimsuit, prompting a playful response from her about sticking to bikinis.
Barbara inquires about the inception of their business, to which the sisters explain that their lifelong quest for the perfect swimsuit continued even after becoming mothers. However, their criteria evolved because modern women are more active than ever. They desired swimwear that offered both style and functionality without leaving them feeling exposed. Barbara expresses mild surprise that they couldn't find suitable swimsuits, especially in Florida.
Robert shifts the conversation towards pricing, and the sisters reveal that their swimsuits range between $ 130 and $ 156, which is approximately twice the cost of an average $ 60 swimsuit [4]. With an average cost of $ 38 per swimsuit, the profit margin is impressive, around 250%.
Total sales for Raising Wild have reached $ 130,000 to date, a figure Mark Cuban deems respectable. Most of their sales are direct to consumers, with social media serving as their sole marketing channel.
Mark probes about their vision for the future, to which Shelly responds with unwavering optimism, believing it can reach colossal heights. Mark, however, reminds them that "huge" isn't a quantifiable goal, and they currently have around 800 customers. He challenges them to outline a strategy for scaling from 800 to 8,000 customers, emphasizing the importance of testing and knowing what works before allocating significant funds.
Robert delves into their pre-motherhood careers, to which the sisters cheekily remark that being moms essentially means they excel at everything they do.
Kevin, known for his straightforwardness, asserts that they lack any formal experience in the industry and firmly declares that there's "no chance in hell" that any of the sharks will invest $ 100,000 in their venture. He reasons that there's nothing to invest in, and Shark Tank is fundamentally about making profitable investments. Kevin doubts that Raising Wild will yield any returns, marking himself as the first shark to exit the deal.
Currently, Raising Wild specializes in women's swimsuits with plans to expand into children's swimwear. Tara and Shelly underscore their "captive audience" of mothers who've already made purchases.
Mark, ever the pragmatic investor, cautions them about expanding too quickly. He advises that adding new product lines, ramping up marketing, or securing retail deals could divert them from organic growth and potentially spell disaster. Mark becomes the second shark to bow out.
Lori acknowledges the immense challenges ahead for Tara and Shelly and becomes the third shark to exit the deal, leaving only Barbara and Robert in the tank.
Robert, offering a touch of wisdom, remarks that venturing into the swimsuit market solely because it's mom-oriented may not be sustainable. He underscores the industry's fierce competition and the presence of major players. While he wishes them the best, he decides it's too early for him to invest, leaving Barbara as their last hope.
Barbara, always drawn to entrepreneurs with a compelling backstory, asks for something from their past that demonstrates their ability to succeed in the business world.
Tara then emotionally shares a personal anecdote about her son, who was diagnosed with ADHD and a reading and writing disability. Despite the odds, Tara and her family invested tremendous effort in helping him catch up academically, and their dedication paid off as he now excels in reading and math. While Tara may not have a traditional business background, she emphasizes her unparalleled work ethic and determination to succeed.
Barbara, touched by Tara's story, acknowledges that it may not relate directly to business but recognizes the exceptional commitment and resolve Tara displayed. She then extends an offer to invest $ 100,000 in exchange for a controlling 51% stake in Raising Wild. This offer is contingent on the swimsuits being sold for $ 99, a price point at which Barbara believes they will sell rapidly. Additionally, she proposes naming each swimsuit after one of their sisters and having that sister model it, a concept that adds a unique family touch to the brand.
Tara and Shelly, hesitant to relinquish a significant portion of their company, counter with a proposal of 35% equity for $ 100,000. Barbara ponders the offer and suggests a 50/50 split for the same investment amount. She acknowledges that the sisters need an experienced partner to guide them to success and offers access to credit lines should they require additional funds.
In the end, the sisters agree to Barbara's offer of $ 100,000 for a 50% stake in their business, forging a partnership that signals a new chapter for Raising Wild [5].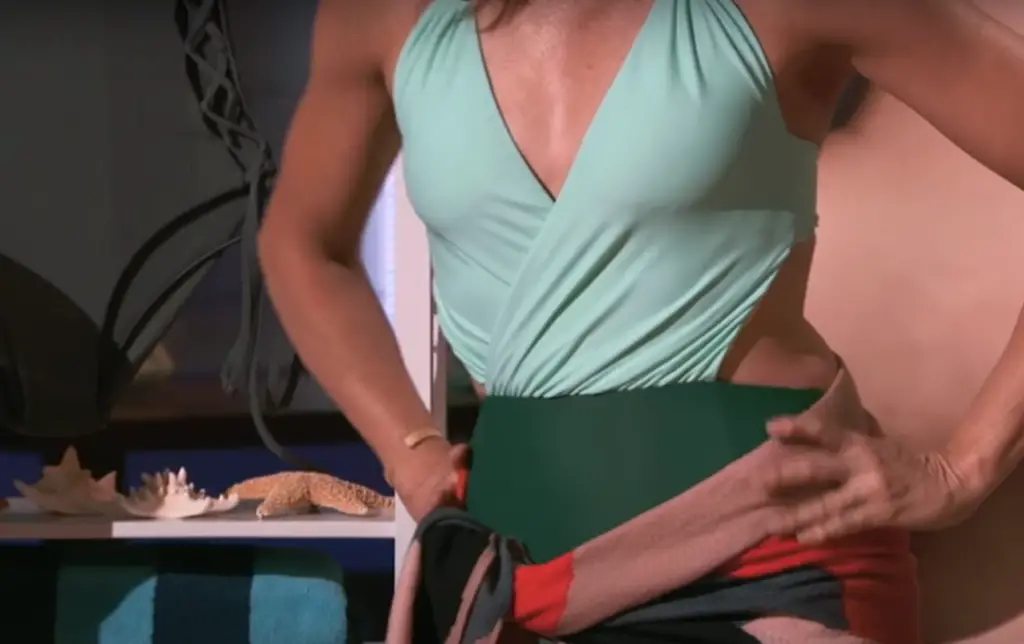 Raising Wild Swimsuits After The Shark Tank
Raising Wild continues to thrive and evolve under the guidance of Tara, Shelly, and their partnership with Barbara. The online store showcases an array of swimsuits, each thoughtfully modeled by their respective sister and bearing her name.
The brand's online presence remains strong, with more than 5,000 followers on their active Facebook page, where it consistently engages its audience with social media links and captivating content. Their Pinterest page, while less populated with 163 followers, offers additional glimpses of their swimsuits being elegantly modeled.
However, it's Instagram that truly shines as Raising Wild's social media powerhouse, boasting over 46,000 loyal followers. Each of their photos garners more than 500 likes and sparks numerous enthusiastic comments, reflecting the brand's continued popularity and success in the market.
The Net Worth Of Raising Wild Swimsuits
Raising Wild's journey since its appearance on Shark Tank has been nothing short of remarkable. At the time of their appearance, the company was valued at $ 200,000.
However, in the intervening period, their sales have skyrocketed, with a staggering $ 30 million worth of products sold [7]. This tremendous growth and success in the market undoubtedly suggest that if the company were to be sold, even a partial stake or the entire business, the valuation would be substantially higher than its initial $ 200,000.
The brand has not only found its niche but has also captured the hearts of its target audience, solidifying its position as a thriving and valuable venture.
Alternatives To Raising Wild Swimsuits :
Swimsuits For All: This brand specializes in inclusive swimwear, offering a wide range of sizes and styles to cater to diverse body shapes. They focus on providing swimsuits that are both fashionable and comfortable;
ModCloth: ModCloth offers a variety of retro-inspired swimwear options that are known for their unique prints and flattering designs. They have styles suitable for different body types;
Aerie: Aerie is known for its body-positive campaigns and offers swimwear with a focus on comfort and confidence. They have a wide range of sizes and styles, including options for mixing and matching tops and bottoms;
Summersalt: Summersalt is a brand that focuses on sustainable swimwear made from recycled materials. They offer a range of chic swimsuits with a fit for everybody;
Athleta: Athleta, a part of the Gap Inc. family, offers athletic-inspired swimwear that is both stylish and functional. They prioritize performance and offer options like rashguards and swim leggings;
Lands' End: Lands' End provides a wide selection of swimwear for women, including modest swimsuits, tankinis, and one-pieces. They are known for their quality and durability;
Target: Target's swimwear section offers a variety of affordable options in different sizes and styles. They have both trendy and classic designs to choose from;
ASOS: ASOS is an online fashion retailer with a vast selection of swimwear from various brands. They offer styles for different body shapes and budgets;
Miraclesuit: Miraclesuit specializes in shaping swimwear that provides extra support and control. Their designs are known for their slimming effect;
Old Navy: Old Navy offers budget-friendly swimwear options that are available in various sizes and styles. They have options for the whole family;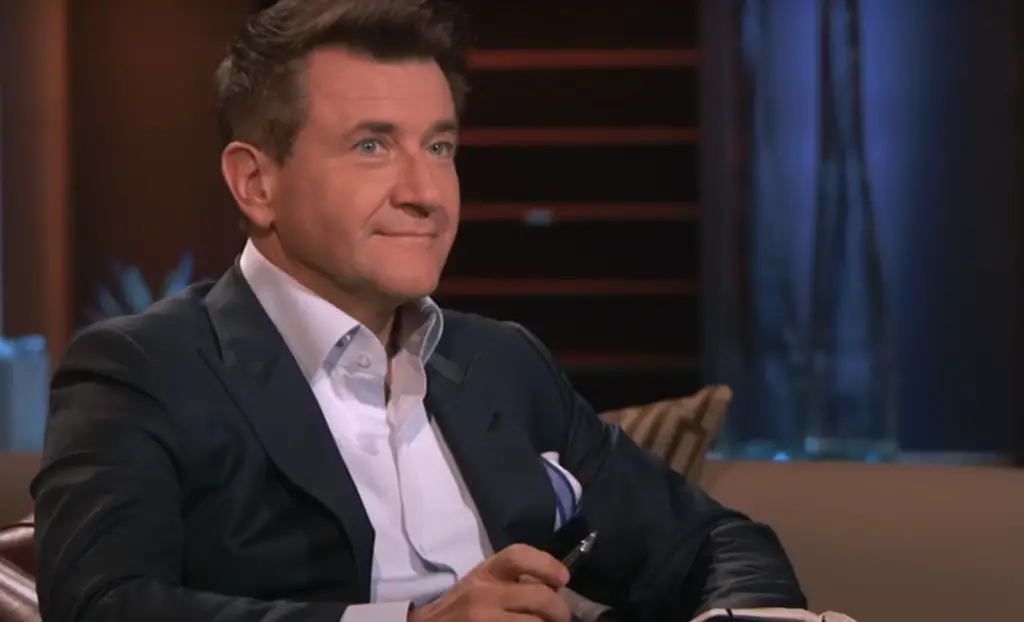 ---
FAQ:
What is Raising Wild worth today?
As of September 2023, the valuation of Raising Wild Swimwear is approximately $ 25 million [8].
Which shark has made the most money from the show?
While all sharks have made significant profits from their investments on the show, Kevin O'Leary, also known as "Mr. Wonderful", has reportedly made the most money, with his investment in GrooveBook resulting in a $ 14 million sale to Shutterfly.
What are the rules of Shark Tank?
Each entrepreneur must pitch their product or service to the panel of 'sharks,' who are successful businesspeople. They must request a specific amount of investment in exchange for a percentage of their business. If multiple sharks are interested, they can negotiate for better terms or collaborate on an investment.
Why do Shark Tank deals never close?
Not all deals made on Shark Tank close after the show. There are several reasons for this, including due diligence revealing information that was not disclosed during the show, disagreements over contract terms during negotiations, or changes in circumstances for either the entrepreneur or the shark.
Is Shark Tank scripted?
While the entrepreneurs rehearse their pitches, the show itself is not scripted. The reactions, interactions, and negotiations between the sharks and entrepreneurs are authentic and spontaneous.
Have any Shark Tank deals failed?
Yes, several Shark Tank deals have failed. For example, Toygaroo, a toy rental service, went bankrupt just a few years after securing a deal on the show.
Do Shark Tank investors get paid?
The sharks invest their own money into the businesses they choose to support. However, they also receive appearance fees for being on the show.
What Shark Tank companies have failed?
Several Shark Tank companies have failed over the years, including Toygaroo, Sweet Ballz, and Hy-Conn.
What happened to Tekdry after Shark Tank?
After appearing on Shark Tank, TekDry was purchased by electronics retailer Staples in 2017. However, it appears that the service is no longer available as of 2020.
Who rejected 300,000,000 on Shark Tank?
Coffee Meets Bagel, a dating app, famously turned down a $ 30 million offer from Mark Cuban. It's one of the biggest offers in Shark Tank history.
Who has the most successful Shark Tank business?
Scrub Daddy is often considered the most successful business to come out of Shark Tank. The company has generated over $ 200 million in sales since appearing on the show.
What was the worst Shark Tank investment?
One of the worst investments in Shark Tank history is arguably Toygaroo, which filed for bankruptcy just a few years after receiving a $ 200,000 investment from Mark Cuban and Kevin O'Leary.
Who is the richest shark on Shark Tank?
Currently, the richest shark on Shark Tank is Mark Cuban, with a net worth of over $ 4 billion [9].
Who was removed from Shark Tank?
No shark has been officially removed from Shark Tank. However, some guest sharks, like Chris Sacca and Richard Branson, have only appeared in a few episodes.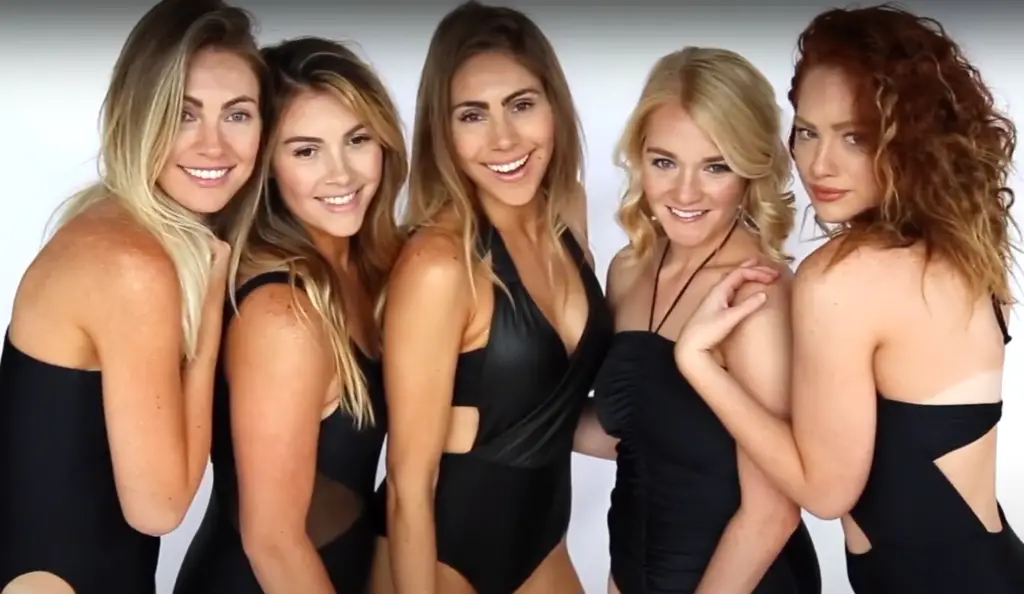 Does Mark Cuban get paid for Shark Tank?
Yes, Mark Cuban, like all the sharks, receives an appearance fee for his participation in the show.
Was Shark Tank canceled?
As of September 2023, Shark Tank has not been canceled and continues to air new seasons.
How much is Lori Shark Tank worth?
Lori Greiner, known as the "Queen of QVC", has a net worth of approximately $ 120 million.
Does Shark Tank take a percentage?
Originally, Shark Tank took a percentage of the businesses that appeared on the show, regardless of whether or not a deal was made. However, this policy was discontinued in 2013.
Can the "sharks" cancel the deal?
Yes, the sharks can cancel the deal after the show during the due diligence process if they find any discrepancies or issues that were not originally disclosed.
Useful Video: Raising Wild – Shark Tank
---
References:
https://humblerise.com/raising-wild-shark-tank-update
https://crazyfintech.com/what-happened-to-raising-wild-after-shark-tank/
https://bizzbucket.co/raising-wild-after-shark-tank-update/?expand_article=1
https://www.sharktankblog.com/business/raising-wild/
https://sharktanktales.com/raising-wild-shark-tank-update/
https://gazettereview.com/2017/11/raising-wild-shark-tank-update/
https://www.sharktanksuccess.com/raising-wild-swimwear/
https://www.businessinsider.com/barbara-corcoran-shark-tank-entrepreneurs-best-lessons-2017-6
https://www.business2community.com/social-buzz/shark-tank-raising-wild-swimwear-makes-splash-tank-accepts-deal-barbara-corcoran-100000-01675405