For any entrepreneur who has ever appeared on Shark Tank, the question of what happened after the show is always one that looms large. For Oliver Zak and Selom Agbitor, the people behind the Mad Rabbit Tattoo Balm, the answer to that question was a bit more complicated than most. In this article, we'll take a look at what exactly happened to Mad Rabbit after their appearance on Shark Tank and offer some tips for anyone considering appearing on the show themselves.
History of Entrepreneurs
Tattooing is an ancient art that has been practiced for centuries. And even in the 21st century, they are more popular than ever.
However, the modern tattoo industry is very different from what it used to be. It has become more professionalized and organized, with new technologies and approaches emerging all the time.
One of the most important changes in the tattoo industry is the rise of awareness about the aftercare of tattoos. As you may know, tattoos are pretty invasive procedures. They involve puncturing the skin and injecting ink into the dermis, which is the second layer of skin.
This can lead to complications if the tattoo is not properly cared for during the healing process. That's why it's important to choose a reputable tattoo artist who can give you instructions on how to take care of your tattoo after you get it.
Balms are especially important for tattoo aftercare. They help to soothe the skin and promote healing. Mad Rabbit is one such balm that was founded by two friends who were passionate about tattoos and wanted to create a line of products that would make the tattoo experience better for both artists and clients.
Oliver Zak and Selom Agbitor are both Miami university graduates, and they enjoy tattoos. In fact, the idea of this product came to Oliver after he got his first tattoo. He was very excited about it but was incredibly surprised that his artist suggested he use petroleum jelly for the aftercare.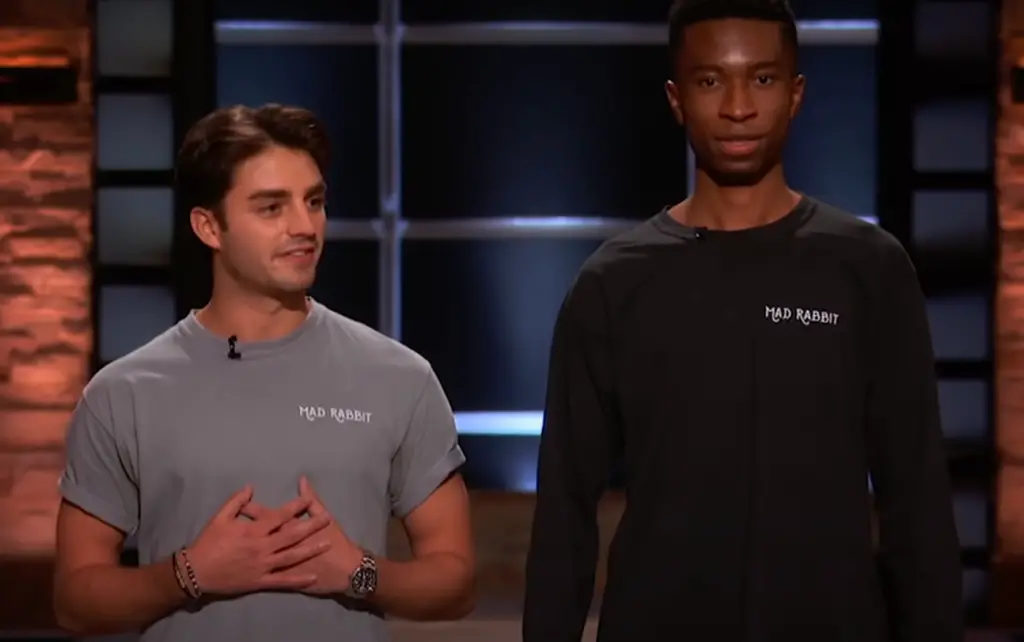 This common household product is often used as a temporary measure to protect against cuts and scrapes, but it is not ideal for tattoo aftercare because it can actually delay healing by clogging the skin pores. That's when Oliver and Selom decided to develop their own tattoo balm that would be specifically designed for tattoo aftercare.
And so Mad Rabbit was born. The friends decided to go with a plant-based formula. Getting it right was quite tricky however, as they had to find the perfect balance of ingredients that would soothe the skin and promote healing without clogging pores.
After much trial and error, they finally arrived at a formulation that they were happy with and decided to start their own company, Mad Rabbit back in 2019. What's unique about Mad Rabbit is that it's 100% organic when compared to other tattoo balms on the market, which often contain synthetic ingredients.
The company started out small, with Oliver and Selom running it themselves. They did everything from manufacturing to marketing to sales. By the time they appeared at Shark Tank, they added two new products to their line-up: the Mad Rabbit 30 SPF Sunscreen and Soothing Gel.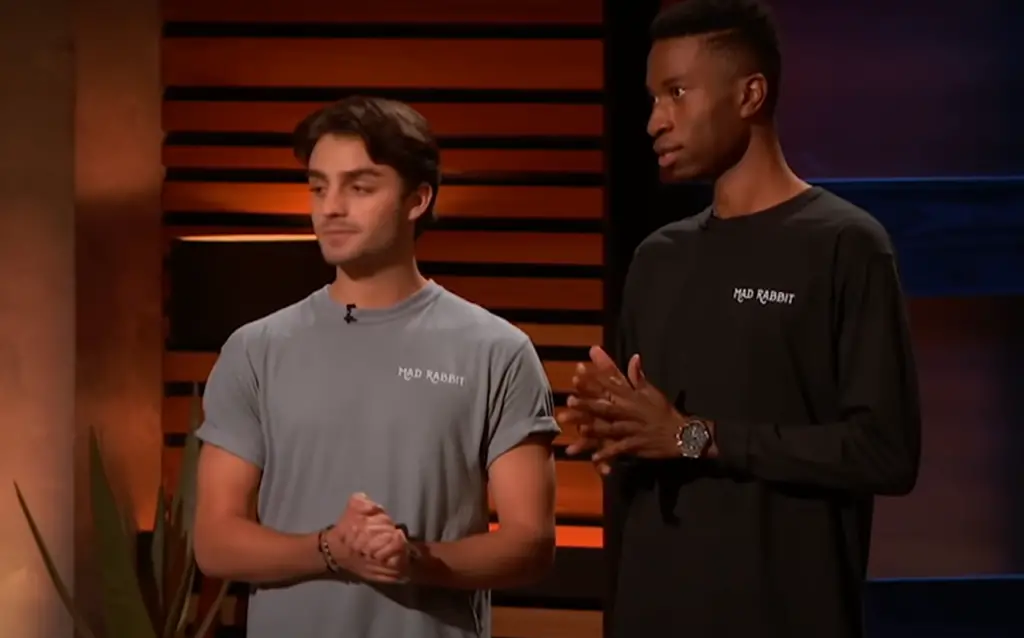 The prices are pretty average, for balm you should expect to pay around $ 16 while the gel and sunscreen are available for $ 30. The Mad Rabbit team was doing all the marketing from their social media pages, encouraging their clients to take before and after photos to show the healing process.
The results were pretty impressive, with Mad Rabbit quickly becoming popular in the Tattoo Aftercare market. But the friends wanted to take their company to the next level and that's why they decided to appear on Shark Tank. [1] [2] [3] [4]
Mad Rabbit Tattoo at Shark Tank
The episode of Shark Tank that featured Mad Rabbit Tattoo aired in 2021. This was during season 12 of the show.
Oliver and Selom went into the tank seeking $ 500,000 in exchange for a 5% equity stake in their company. The sharks weren't really happy about the valuation, to say the least. But, the pitch was about more than just the money.
The duo behind Mad Rabbit Tattoo began by talking about their numbers. They shared that in the month prior to appearing on Shark Tank, they had generated $ 300,000 in revenue. And in the year of 2020, they made a total of $ 1.7 million in sales.
They are mainly targeting tattoo artists as their customers. What sets them apart is that they provide quality tattoo equipment at an affordable price. As for the manufacturing costs, one can of balm costs around $ 2.78 to make and they are selling it for $ 20.
Oliver and Selom are perfectly aware of the sea of competitors out there. In fact, they have done their research and knew exactly who their target market was. Still, they firmly believe they have a chance to stand out in this industry.
The Mad Rabbit also has a subscription-based model which helps them generate some passive income. At the time of the show, they had a little over 5,000 subscribers. And speaking of the community, before appearing on Shark Tank, they had built a tribe of more than 90,000 people on their Instagram!
The team is managing their marketing well by themselves, they spent around $ 80,000 purely on marketing last month and managed to bring in $ 300,000 in revenue. The duo is more than confident they will reach $ 3,000,000 in sales this (2021) year and they have started their business as fresh uni graduates with $ 300 in their pockets.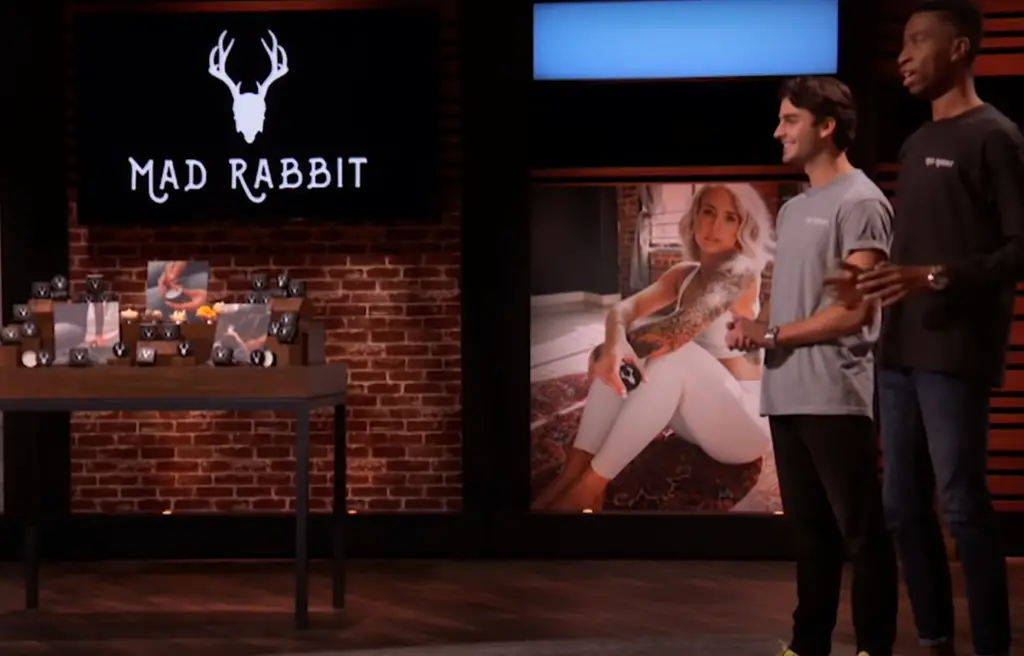 Sharks are more than impressed with their story and they are very transparent when it comes to the financials. Kevin is the first to offer them a deal and he is willing to invest $ 500,000 for a 7.5% debt and 5% equity stake. Barbara expresses her liking of the idea but she believes the duo is doing well by themselves and she doesn't quite know how else she could help them. The same goes for Daymond, he thinks they're doing just fine on their own.
Mark comes in and says that he likes how they are managing their business and he's excited about their growth potential. He is willing to offer them $ 500,000 for a 12% equity stake. The team asks if Mark would be willing to team up with Lori, to which he replies no. After some more back and forth, they eventually agree on the deal and Mad Rabbit Tattoo leaves the tank with an investment from Mark Cuban!
It's been a little over two years since Mad Rabbit Tattoo appeared on Shark Tank. So, what has happened since then? [2] [3] [4]
Mad Rabbit Tattoo After Shark Tank
Oliver and Selom had managed to grow their company to great heights even before appearing on Shark Tank. But, after receiving an investment from Mark Cuban, they've been able to take things to the next level!
After the episode aired on Live TV, many more people became interested in their products and their brand. The company saw a drastic increase in sales and they were able to expand its operations.
They've since been featured in Forbes, Entrepreneur, Inc., and many other publications. This gave them not only more exposure but also credibility.
But with a larger customer base and more orders to fill, they had to go over some challenges. In the first few weeks after the episode aired, the team was way behind in fulfilling orders. This resulted in a lot of angry customers and some negative reviews.
The good news is that they were able to quickly turn things around and get their operations in order. And, since then, they've been able to maintain a high level of quality and customer satisfaction.
The deal with Mark did close and he's been a great partner for the company. He's helped them with advice and connections, and he's also been very supportive of their growth. Mark says Oliver and Selom are really killing it!
In the year 2021, the duo has made $ 14 million in sales and they're on track to do even better in the future, and we really mean it. Their annual sales for 2022 are projected to be in the $ 20 million area. Thanks to their appearance on Shark Tank, Mad Rabbit has become one of the most successful businesses in the tattoo industry!
They have also been attracting investors since Mark Cuban for one has dropped another $ 4 million in their company in the form of a follow-up investment. He seems to be very confident in their success!
And he was just one of many, with other well-known names such as Stefon Digs, Jay Z, and Yelawolf investing in Mad Rabbit. Oliver and Selom want to use these funds to improve their product line-up and expand their retail coverage.
That's right, Mad Rabbit has successfully entered the retail world! You can find their products in stores like Walmart and Urban Outfitters. This is a huge deal because it means that their products are now accessible to a much wider audience. You can check the retail store locations on their official website.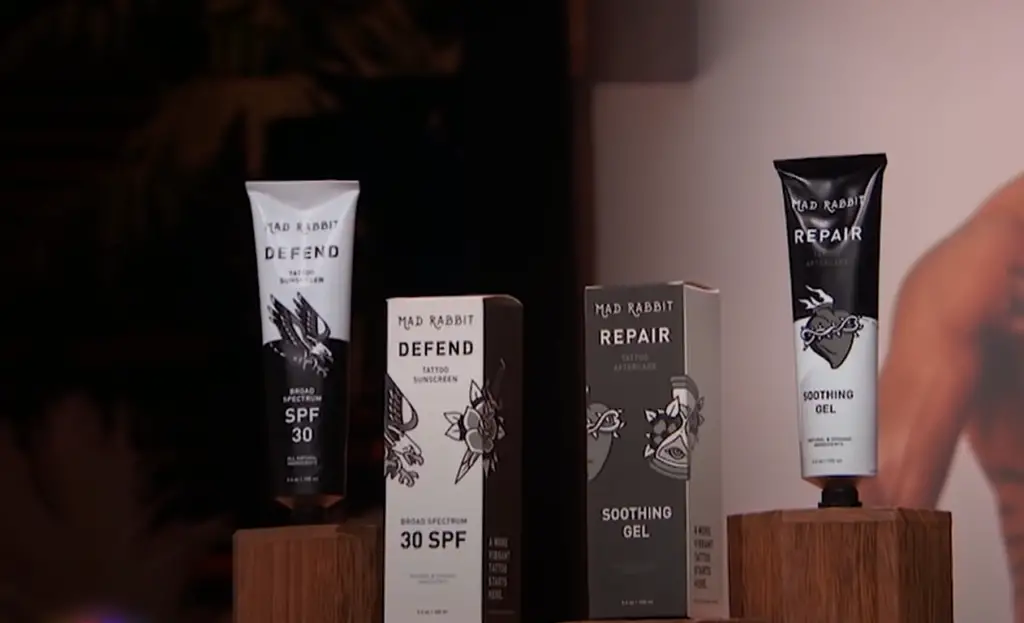 Still, you can mainly see Mad Rabbit at tattoo parlors, worldwide! The company managed to get its products into 100 countries and they're not stopping anytime soon.
Mad Rabbit still primarily focuses on tattoo aftercare products, but they've also expanded their line to include other items such as apparel and accessories. You can find all of their products on their website.
One of their newer additions is the tattoo balm stick. It's basically a lip balm for your tattoos that help keep them hydrated and looking fresh. The formula stayed the same as in the original tattoo balm, it's just in a more convenient form.
And even if you don't have inked skin, you can benefit from their body lotion. It's super hydrating and it has a very pleasant scent. The body wash is also available for those who want to have the full Mad Rabbit experience.
If you want to make your tattoo brighter, you can purchase their bar soap. It's made with natural ingredients that are gentle on the skin and will help bring out the colors in your tattoo.
As we mentioned, the team has also released a line of merchandise, which includes t-shirts, hats, and even hoodies. So if you want to support Mad Rabbit, but tattoos aren't really your thing – this is a perfect way to do it!
Besides their official website, you can buy Mad Rabbit products online on Amazon. This makes them even more accessible to people all over the world. These have 14K+ thousands of positive customer reviews, with an average rating of 4.5 stars!
We've already briefly talked about just how large the Mad Rabbit community was prior to the show. And well, it only doubled since then! The team has been constantly putting out new content and they're very active on social media.
Their Instagram now has over 200K followers and it's growing every day. Make sure to follow them if you want to stay up-to-date with the latest Mad Rabbit news. They also have a Twitter page with just around 5,000 followers.
We can't wait to see what the future holds for them! [2] [3] [4] [5] [6] [7] [8] [9] [10]
---
FAQ
How much is the company Mad Rabbit worth?
As of 2022, the company is worth an estimated $ 6 million. They are making around $ 20 million annually and don't seem to be slowing down anytime soon. Their shark, Mark Cuban, keeps supporting them and they have even more big-name investors now.
Did Mad Rabbit get a Shark Tank deal?
Yes, Mad Rabbit did receive a Shark Tank deal in the show's twelfth season. Mark Cuban offered them $ 500,000 for 12% equity in the company.
Since then, Mad Rabbit has continued to grow and expand their product line. They now offer more tattoo aftercare products as well as their own merchandise. And they run a blog on tattoo aftercare advice as well.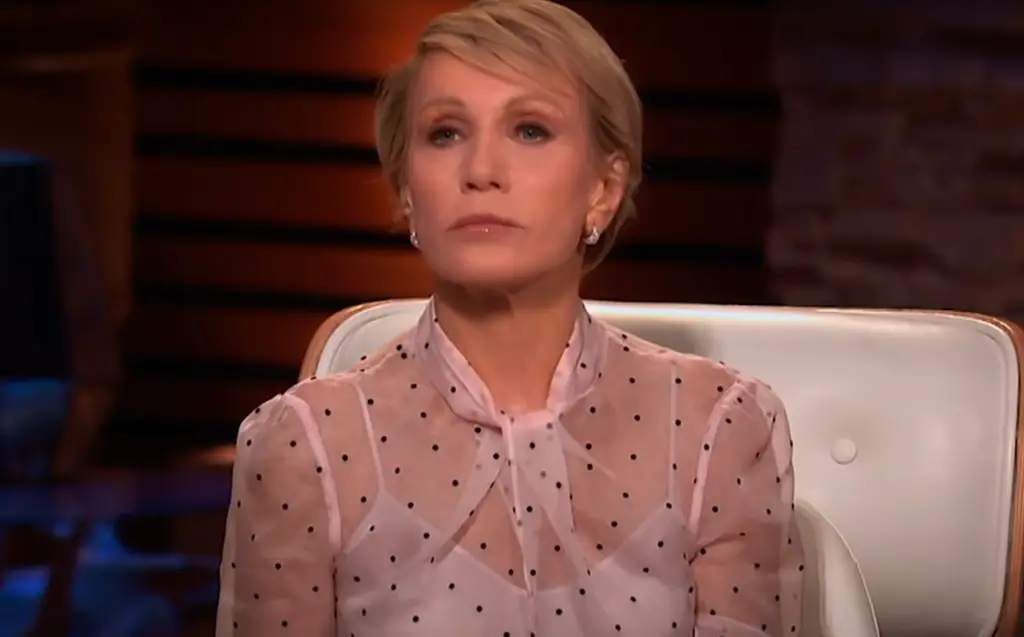 Who owns a Mad Rabbit tattoo?
Oliver Zak and Selom Agbitor are two fresh graduates. They met while studying at uni and decided to come up with an all-natural tattoo aftercare balm since petroleum jelly just wasn't doing the job. The team managed to form a business with just $ 300 and they have gathered quite a following in the tattoo community.
The story of Mad Rabbit is one of overnight success. After being featured on Shark Tank, they were able to ink a deal with Mark Cuban and landed a spot in some of the most popular tattoo stores in America.
Useful Video: The Sharks Want To Get Inked
Conclusion
Mad Rabbit Tattoo was a familiar name in the tattoo circles even before Oliver and Selom stepped into the Shark Tank. They had a great product and community so they wanted to expand their brand. The sharks were impressed by their business model and the duo managed to get an investment from Mark Cuban.
The deal closed and…the friends are doing better than ever!
The company has seen a lot of growth in the past few years. Not only have they managed to expand their product line but also entered retail. With $ 20 million of predicted annual sales, the company is one of the most successful businesses to come out of Shark Tank.
Mark Cuban is very excited about how far the company has come and he is looking forward to its continued success. He says that the guys are truly kicking ass!
Selom and Oliver started their business with just $ 300 and an aspiration to make natural tattoo aftercare products, and now they are running a $ 6 million worth business! So, as Selom said: "If there's a will, there's a way to succeed!"
The moral of the story? Believe in your product, have a great business model, and be ready to take your company to the next level. If you have all of these, Shark Tank can be a great opportunity for you!
---
References:
https://www.sharktankblog.com/mad-rabbit-tattoo-balm/
https://www.sharktankblog.com/business/mad-rabbit/
https://sharktankrecap.com/mad-rabbit-tattoo-update-shark-tank-season-12/
https://2paragraphs.com/2021/07/mad-rabbit-what-happened-to-tattoo-balm-after-mark-cuban-500000-shark-tank-deal/
https://www.cnbc.com/2021/03/29/shark-tank-mad-rabbit-started-as-side-hustle-landed-mark-cuban-deal.html
https://www.madrabbit.com/
https://www.amazon.com/stores/MadRabbit/page/767ECE9B-F4B1-493D-923B-662B0D8F0189?ref_=ast_bln
https://www.instagram.com/madrabbit/
https://twitter.com/MadRabbitTattoo
https://sharktanktalks.com/mad-rabbit-shark-tank-update/