The Dirty Cookie is the ultimate destination for delectable DIY and custom cookie shots tailored specifically to kids. Crafted with a blend of chocolate, milk, and natural ingredients, our scrumptious cookies are as delicious as they are safe for your little ones – guaranteed!
Shahira Marei, founder of The Dirty Cookie and a startup consultant who works with children's organizations, is dedicated to providing only the best birthday treats for kids.
As an additional commitment to her community, Shahira makes donations from her company in support of inspiring young people: Students Rising Above, The Freedom Story, TNTP, Girl Who Code, and Citizen Schools Organization.
The Dirty Cookie Shots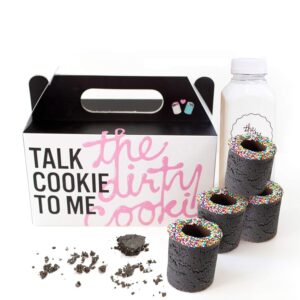 Experience pure indulgence with The Dirty Cookie Shots – a delectable delight that's perfect for parties and gifting. These vegan and gluten-free Double Chocolate Cookies are a treat for your taste buds. Enjoy the convenience of a microwavable, soft, and chewy dessert that's ready to satisfy your cravings. Elevate your dessert game with The Dirty Cookie Shots – a mouthwatering masterpiece crafted for moments of pure indulgence.


In the article below, we'll take a look at The Dirty Cookie from its inception to what it is today. We'll also explore how this small business managed to get on Shark Tank and secure three lucrative offers – all within the course of just one episode!
What Are Dirty Cookie Shots?
The Dirty Cookie is an Orange County, California, United States-based gifting custom & cookies brand.
These cookie shot glasses which is made of a cake and are eaten by adding things like chocolate, milk, etc. The cookie shot glasses are baked in the mold, then lined with chocolate so the liquid isn't absorbed by the cookie.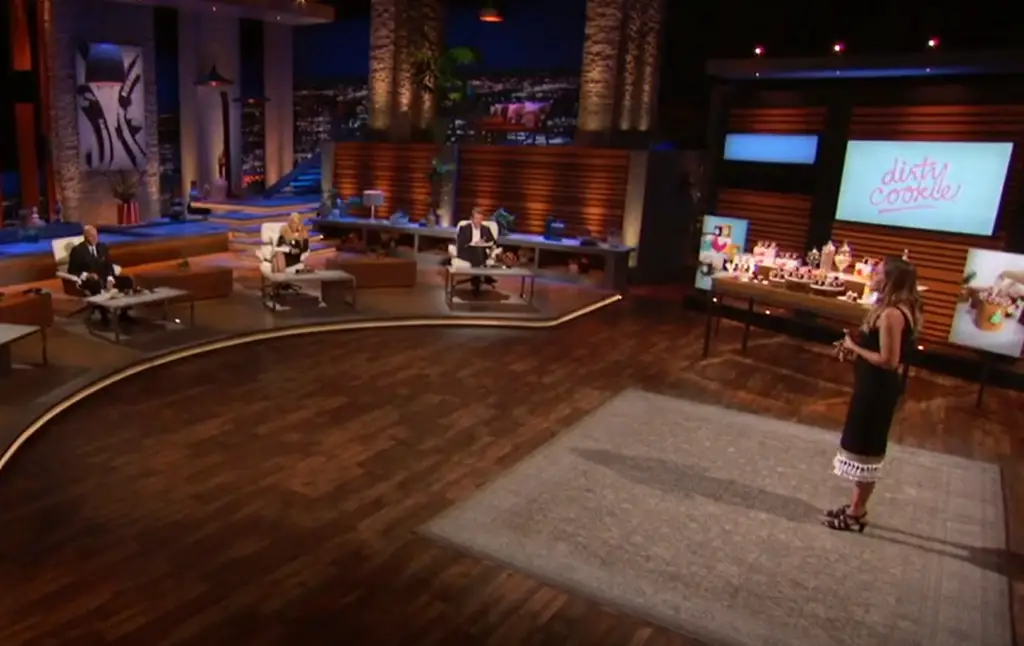 This company promotes things like cookie shots, stuffed cookies, corporate gifting, etc. Their focus is to provide for people by designing cookies in different ways. If you check out the reviews of Dirty Cookie online, you find mothers praising it for making their kid's sleepover wonderful to adults talking about how they had fun with their friends doing boozy espresso shots. This edible treat is perfect for people of every age!
These cookies focus on different age groups like DIY Cookie Shot Decorating Kits, Ready to Go Cookie Shots, Beverage Mixes, Mother's Day Gifts, Easter Gifts, Ramadan & Eid Gifts, Birthday Gifts, and Graduation.
Who Is The Founder Of Dirty Cookie Shots?
Although the mastermind behind Dirty Cookie, Shahira Marei, is quite experienced in establishing and operating a startup, she had never baked professionally before starting her own company.
Shahira completed her Bachelor of Arts in Business Administration from the California State University, Fullerton, and in October 2008, entered her professional life as a Project Billing Coordinator for TRC. 
She has also managed projects at top companies like IBM Global Business Services and Boeing before taking on the position of Startup Consultant at S & S Enterprises.
Shahira earned her MBA in Business Administration and Management in 2013 while she continued working. She established her own company, Dirty Cookie, in January 2015. As a young girl on a trip to Egypt, she was quite touched after witnessing the plight of people from underprivileged backgrounds [2].
Although she asked her father to help them financially, he taught her that the only way to help someone was by offering them jobs to earn their livelihood. That lesson was embossed in Shahira's mind, and thus, she began her own company with the dream of enhancing the lives of people around her.
Dirty Cookie Shots Before Shark Tank
The company was founded in 2015. Initially, the business operated solely as a brick-and-mortar store, which turned out to be a mistake according to the founder.
Marei, therefore, decided to close shop three years later and operate entirely online. It was at this point that sales picked up. In 2018, the company made $ 300,000, in 2019 it made $ 345,000, and in 2020 it entered the million-dollar space with an outstanding revenue of $ 1.27 million [3].
If you're wondering how the company managed such sales during a pandemic, the answer lies in the launch of DIY kits during that year. Considering everyone was stuck at home with more time to bake treats, it made perfect sense. At the time of entering Shark Tank, she projected sales of $ 2.6 million for the year. 
Dirty Cookie Shots On Shark Tank: The Pitch
Despite impressive sales, however, the company was not a runaway success. The Dirty Cookie operated on high production costs and low production capacity. As a result, it was not able to meet market demand. They once had to cut down on advertising just to reduce orders streaming in. It costs $ 12.92 to make per dozen. At the time, she sold for $ 49.99, giving her a margin of 38.6%.
This means that the projected sales of $ 2.6 million would only leave a profit of $ 250,000. The low yield is attributed to the high production costs. The company didn't have the right machinery to produce faster and more affordably. In fact, each cookie shot glass was hand-made and the production rate for ten employees was 15,000 units per week.
Shahira Marei explained that the money she was asking for would be used to purchase machinery from Italy that would increase production to 4,000 units per hour and lower production rates significantly. The machine would cost $ 400,000 though, prompting Mark Cuban to jokingly ask "Oh, is that all?!"
After the pitch was delivered, questions asked, and answers given, it was now time for the Sharks to reveal their positions.
Mark Cuban was the first to bail out, believing that The Dirty Cookie would face fierce competition with every other company in the edible gifting industry. He said the company "competes with all gifts and all things fun and tasty" on a gerbil wheel and is not very capital-efficient.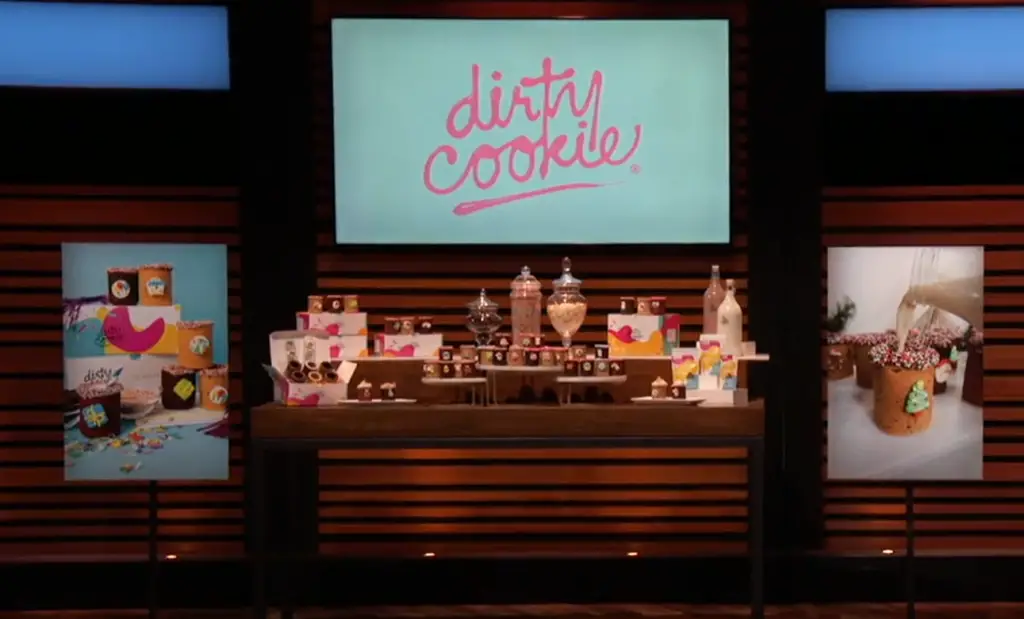 Kevin O'Leary, Daymond John, and Robert Herjavec were next in line to pull the plug. According to O'Leary, the COGS (cost of goods sold) is too high – currently $ 12 but it needed to be $ 4. Even with improved efficiency will be too high. He said, "I hate your business model".
Even Robert ended up going out as well initially. Lori Greiner came in to save the day with a rather unexpected offer of a $ 250,000 loan with an 8% interest rate and $ 250,000 in equity for a 25% stake. As was mentioned above, Greiner connected with Shahira Marei's story of wanting to impress her father and her struggles as a businessperson.
But just before Shahira Marei could make up her mind, Robert came back in with an offer of $ 500,000 equity for a 30% stake, but, if the revenue estimate of 2022 was a success, the stake would be converted to 15%. Likewise, Herjavec felt touched by her story and realized he could offer value to the company. The stakes went higher when Lori matched the offer. Robert counter-offered with $ 500,000 for a 25% stake and the deal was done [4].
Dirty Cookie Shots Now
Right after its launch, Dirty Cookie was met with outstanding reviews, and Shahira witnessed her business growing in leaps and bounds. She even had to work extra hard in order to introduce several other flavors and varieties that helped retain the massive customer base. As the business reached new heights, Dirty Cookie's popularity also led to it being featured on popular shows and publications like Forbes, The Food Network, GMA, and Today [5].
After the show it was revealed that in June 2021, Dirty Cookie entered into a promotional partnership with Nuts 'n More, a company Mark and Robert invested in back in season 4. As of the first rerun of this episode in July of 2022, the deal with Robert has not closed [6]. 
In November 2022, the business was featured on Good Morning America's "Steals and Deals on Thanksgiving Day. As of December 2022, the deal still hasn't closed and likely won't. Shahira valued her business at $ 10 million when she appeared on Shark Tank but reliable revenue figures are unavailable at this time.
The Net Worth Of Dirty Cookie Shots
Some part of the company also increases Shahira Marei's worth. In the coming time, it is estimated that its growth is possible.
Dirty Cookie's business is going on since 2015. This company has given employment to many people.
The focus of this company is to advance the education of children by giving good cookies to people.
At present, more than 10 employees are working in this company. This is a profitable business, and the possibility of its success is going to be more in the coming time.
This Cookies Food and Beverage Services is headquartered in Los Angeles, California, and employs approximately 11-50 employees.
Dirty Cookie is still in business as of December 2022.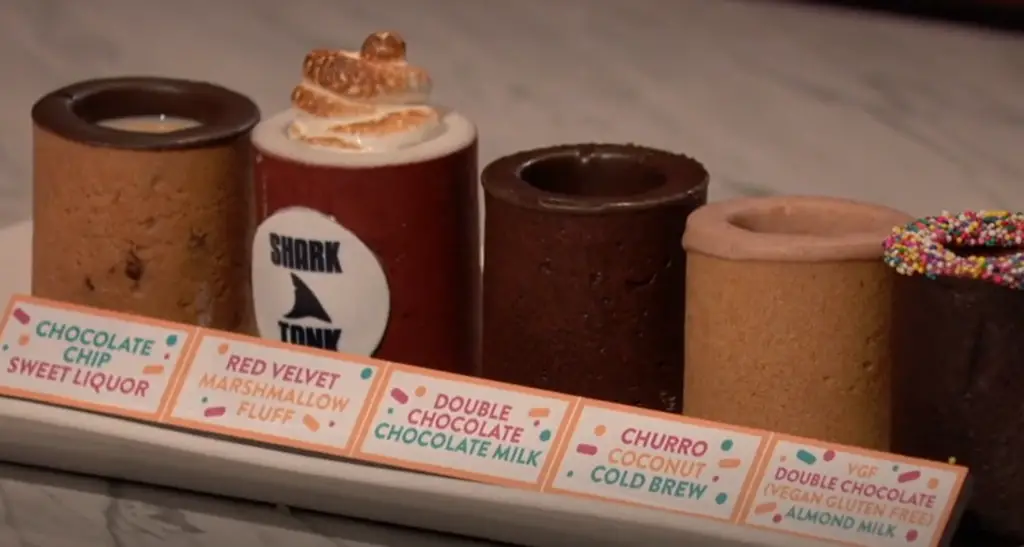 Currently, Dirty Cookie focuses extensively on social work through its Shot for Education program, in which a percentage of each transaction is donated to non-profit groups that assist youngsters in obtaining higher education. Dirty Cookie has partnered with organizations such as The Freedom Story, Girls Who Code, Citizen Schools, and Students Rising Above, among others, as part of their social responsibility program. 
Furthermore, Shahira stated on the show that she believed in paying it forward and aspired to develop a firm that was centered on its people.
Dirty Cookie items are available on Amazon and their own website for those interested in giving them a try. Shot glasses are available in varied packs for $ 44.99, with other varieties ranging in price from $ 34.99 to $ 49.99 [7]. 
Customers can, on the other hand, buy $ 34.99 stuffed cookie packets or contact the company directly for corporate events or gifts. It's been fantastic to watch Dirty Cookie expand, and Shahira's excellent business methods have almost ensured that the corporation will continue to thrive in the future.
---
FAQ:
Who owns Dirty Cookie?
Mommy and entrepreneur Shahira Marei reside in Orange County, California. In 2009, she graduated from California State University, Fullerton, and achieved a bachelor's degree in business administration. Moreover, in 2013, she pursued her master's degree in the same field.
After completing her education, the Shark Tank contestant started working as a project billing coordinator for TRC where she was involved in billing and invoicing $ 30M annually [8]. 
Later on, Shahira worked for big companies like IBM and Boeing. For seven years, she was a startup consultant at S&S Enterprises and offered startup companies quality counseling before they started their venture.
Finally, in January 2015, she started her own start-up, Dirty Cookies, and became its CEO. 
Is Dirty Cookie successful?
Despite facing tough competition in the food and drink industry, Dirty Cookie has been quite successful. With its innovative product offerings, including dirty cookie shots and ice cream sandwiches, it has quickly grown into one of the most popular dessert brands in the United States.
This popularity is evidenced by the many awards that Dirty Cookie has received over the years, including a gold medal for a best-tasting cookie at the World Food Championship and second place for the best new-to-market product at The Specialty Food Association's Fancy Food Show.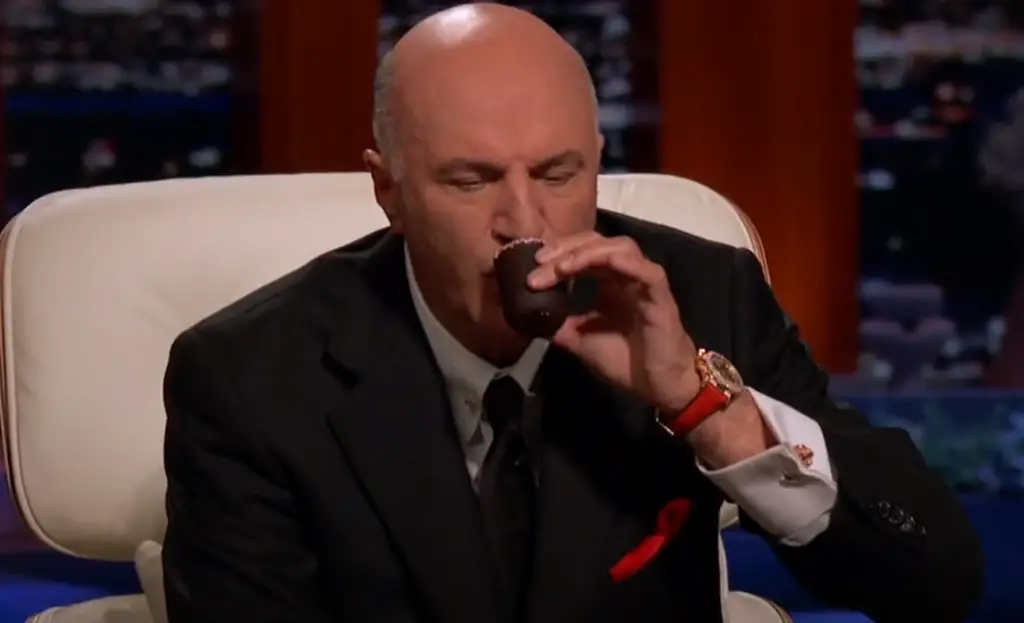 In addition to accolades from prestigious culinary competitions, Dirty Cookie has also garnered praise from food critics and influencers.
In 2016, Forbes named Shahira Marei as one of their top 30 female entrepreneurs to watch, and the company was featured on Shark Tank, where it received a $ 150,000 investment from investor Kevin O'Leary. 
Where is the Dirty Cookie company located?
The Dirty Cookie is located in Huntington Beach, California, United States.  The company has a large manufacturing facility with state-of-the-art production equipment, as well as an in-house marketing team that helps to develop and execute effective branding campaigns [9].
In addition to its main office, Dirty Cookie also has several retail locations around the United States, including restaurants, food trucks, and pop-up shops. These locations help the company reach more consumers and build brand awareness. 
What is the most successful cookie brand?
There is no universal definition of a successful cookie brand, as it depends largely on factors such as market share and industry trends. However, some experts believe that the most successful cookie brands are those that continue to innovate and offer unique products or experiences.
For example, Dirty Cookie has been quite successful due to its innovative offerings like dirty cookie shots and ice cream sandwiches, which set it apart from traditional cookies sold in grocery stores or bakeries. Other popular brands include Oreo, Chips Ahoy!, Toll House, and Nestle. 
What cookie company did Marvin Gaye invest in?
As AfroTech previously reported, Marvin Gaye was one of the first investors in the Famous Amos cookie company. The soul legend, who gave Wally Amos $ 25,000 to start the company, said he was influenced by Amos's genial nature and predilection for success [10].
What cookie company was on Shark Tank?
One of the most well-known cookie companies to appear on Shark Tank is Dirty Cookie. This company, founded by Shahira Marei, received a $ 150,000 investment from investor Kevin O'Leary after showcasing its innovative dirty cookie shots and ice cream sandwiches on the popular TV show.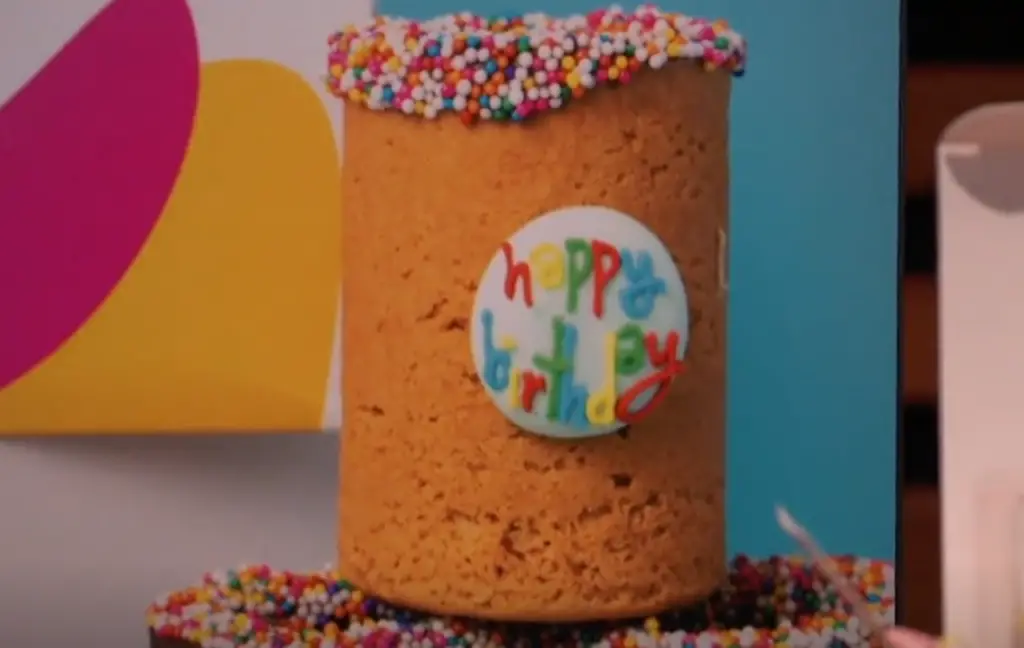 Since its appearance on Shark Tank, Dirty Cookie has continued to thrive, growing into one of the most popular dessert brands in the United States. It now has several retail locations around the country as well as an online store where consumers can purchase their favorite cookie products.
Do cookies make money?
Do cookies make money? It's safe to say that sometimes they do, but it's not always a guaranteed method of making cash. The reason for this is that there are many different ways that people can actually use their cookies as a marketing strategy or even just as a way to advertise their business.
For example, some businesses will give out free samples on the street or at other various places that get lots of foot traffic. This helps them reach out and share the delicious taste of their cookie offerings with those who may have never tried them in the first place!
Useful Video: Dirty cookie shots Shark Tank | Where Is Dirty Cookie Now?
---
References:
https://www.sharktankblog.com/business/the-dirty-cookie
https://sharktanktalks.com/the-dirty-cookie-shark-tank-update
https://www.thedirtycookieoc.com/pages/about-us
https://humblerise.com/dirty-cookie-shark-tank-update
https://www.sharktanksuccess.com/dirty-cookie-shark-tank-review
https://www.sharktankblog.com/business/the-dirty-cookie
https://indreport.com/dirty-cookie-shark-tank-update
https://www.sportskeeda.com/pop-culture/dirty-cookie-shark-tank-founder-shahira-marei-startup-consultant-starting-company
https://www.crunchbase.com/organization/the-dirty-cookie
https://news.yahoo.com/wally-amos-lost-famous-amos-143908148.html