With the introduction of their Base Station Pro, Nomad and Aira have achieved what seemed impossible: a groundbreaking technology innovation that even Apple has been unable to match. This revolutionary wireless charging pad can power multiple devices simultaneously with unmatched convenience, making it unrivaled in its industry. The success of this product is due to the dedication put forth by both companies as they worked together towards finding an effective solution for all types of consumers.
Jake Slatnick and Eric Goodchild, the brilliant minds behind Aira, have completely transformed wireless charging technology. While wired charging may be faster for recharging devices, this wireless charger really offers ultimate convenience – you just need to place your device on a highly charged surface with its embedded coil!

This type of energy transfer has been around for years yet these two visionaries are bringing it to unprecedented heights. With no extra effort involved whatsoever now, you can recharge your battery faster than ever before!
Wireless chargers strive to provide a smooth charging experience by sending an alternating current through their coil. This creates a magnetic field that induces an alternating current in the receiver's coil, yet the sweet spot for maximum efficiency is often small and difficult to pinpoint. If your device's coils don't match up correctly with those on the charger surface, you may be faced with slow or nonexistent charging altogether.
What Is Aira?
The brainchild of Jake and Eric, Aira, is a company that dares to go where Apple has not managed yet by creating a more effective multi-device wireless charging device. It has not been done yet, and Aira, in partnership with Nomad, seems to have pulled it off with their device.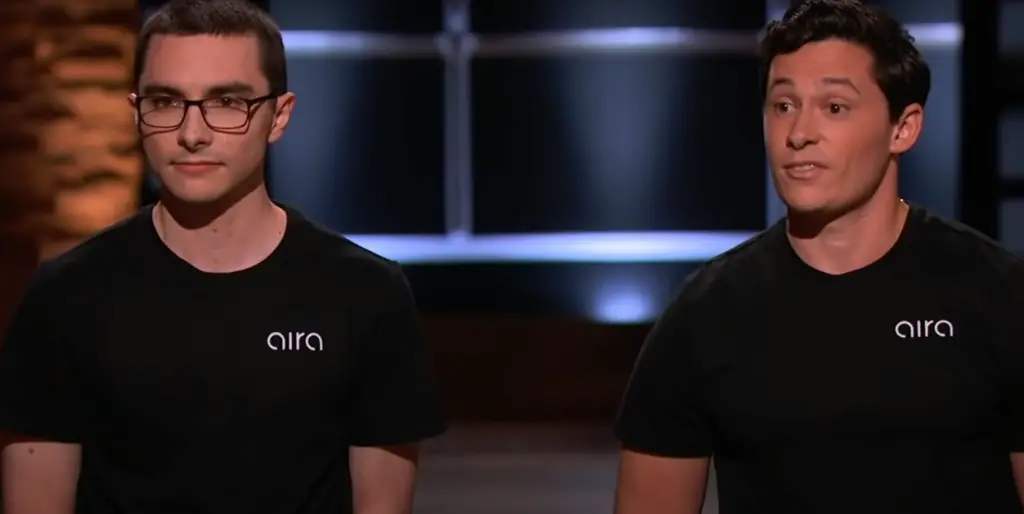 Using the device is a straightforward matter of placing your wireless charging-capable device on the pad and letting it get to work. The device can detect and charge a wide range of mobile devices with wireless charging capability, from a Samsung smartphone to the latest iPhone and even Airpods. Regardless of where you place your devices on the mat, it will charge them without fail and deliver the right current for an efficient charge.
One thing that might disappoint Apple users is that the device cannot charge the Apple Watch right now. The reason for its inability to charge Apple Watch devices is Apple's proprietary charging system which is different from traditional wireless charging technology for its iPhones and Airpods. Wireless charging for Apple Watches is something that no third-party company has managed to figure out, and Aira remains to create a solution for it.
However, even managing to create a wireless charging pad for Apple Watch would mean the device has to be dedicated to charging Apple Watches. It might not be capable of charging other devices due to the entirely different technical specifications [1].
Currently, the charging pad is nothing short of impressive. There is a reason all three Sharks were fighting over the opportunity to invest in Aira. It lives up to its promise of charging up to three devices at the same time no matter where you place them. The pad is surprisingly slim and lightweight. The technology can be applied in numerous ways over the years, and it is truly remarkable even in its first model.
Aira is perfect for anybody and everybody that owns devices with wireless charging capabilities. The charging pad offers a viable and convenient solution to charge your devices without the hassle of searching for the cables you need to plug into them.
While the technology is relatively new, it is effective and can provide an excellent charging solution for people who own several devices. It can also be useful for several people living together so they can charge their devices at the same time without fighting over who gets to use the charger [2].
Who Is The Founder Of Aira?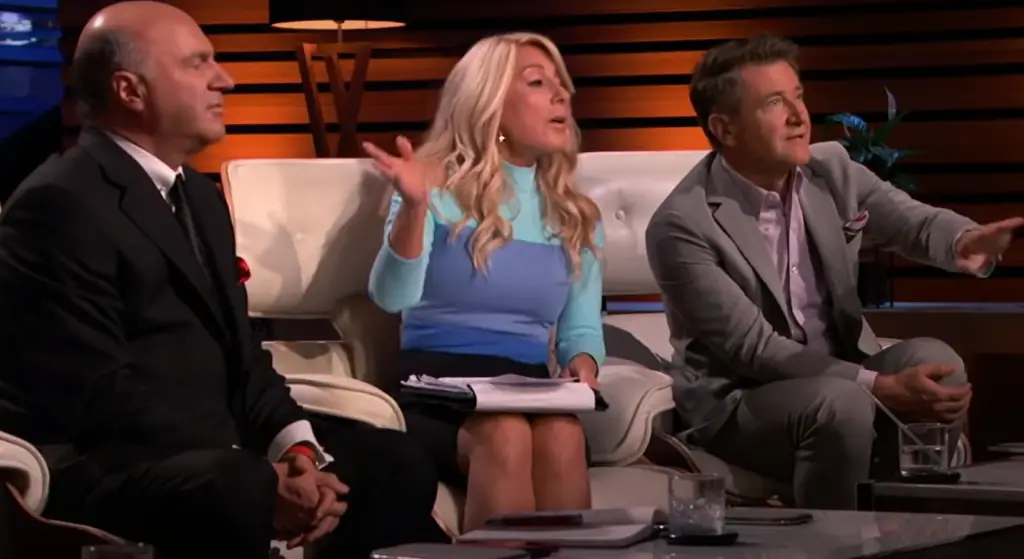 Eric has a background in the technology industry. He also was an active electrical engineer by profession. He had experience working with embedded electronic systems. He has other businesses too such as Goodchild Engineering, which designs high-voltage stages and theatrical special effects for museums and educational exhibits. He also holds a Guinness World Record to manufacture the world's most powerful Bi-Polar Tesla Coil. 
Aira Before Shark Tank
Before starting Aira, founders Eric Goodchild and Jake Slatnick both attended Arizona State University. Goodchild earned a degree in Electrical Engineering and Embedded Systems. He went on to create Goodchild Engineering, a high-tech design, and engineering company that specializes in high-voltage stage and theatrical special effects.
Meanwhile, Slatnick earned a degree in Technology Entrepreneurship. He founded startup companies such as Tap Contact Exchange and Hammack Apparel Inc. He partnered with Goodchild in 2017 to launch Juice, which they later rebranded to Aira [4].
At Aira, Goodchild and Slatnick wanted to improve the current wireless charging technology available. Their Aira's FreePower technology allows charging multiple devices on the charging surface without any specific "sweet spot" position to make it work.
Instead of making its own wireless charger, the tech company decided to license the technology and initially partnered with lifestyle brand Nomad for the latter's wireless charger device.
The Aira founders knew that their company would benefit more from licensing the technology and private labeling the product. Wireless charger manufacturers like Nomad can then use the patented technology on wireless charging products that they will sell to retail consumers.
The founders also shared that they see the application of their technology in cars, coffee shops, and other business establishments. 
Aira On Shark Tank: The Pitch
The founders of Aira entered the show and introduced their products to sharks and explained their products and their specifications. They also demonstrated their product to the sharks and asked for an investment of $ 500,000 in exchange for a 7% equity share of their company. Sharks really liked the idea, technology, and specifications of their product as the products are based upon the mechanism of Tesla Coil technology [5].
But, they didn't find their company's valuation up to $ 30,000. The sharks asked about their sales and they told them they already had pre-launched their product and they have planned to launch their products "later this year". Sharks found their product and its technology interesting and started making offers to them. Kevin and Lori immediately offered them an investment of $ 500,000 at 9% interest as a loan, they also wanted a 15% share in their company [6].
Founders hesitated to accept their offer then Robert offered them $ 500,000 for 10% equity. Later, Kevin and Lori also changed their terms and offered them $ 500,000 without any loan condition but, they still wanted a 15% share of the equity.
Founders countered them and asked Kevin, Lori, and Robert to join together and they collectively take 15% equity for $ 500,000 and they all agreed to them. Hence, they got a deal on the Shark Tank show.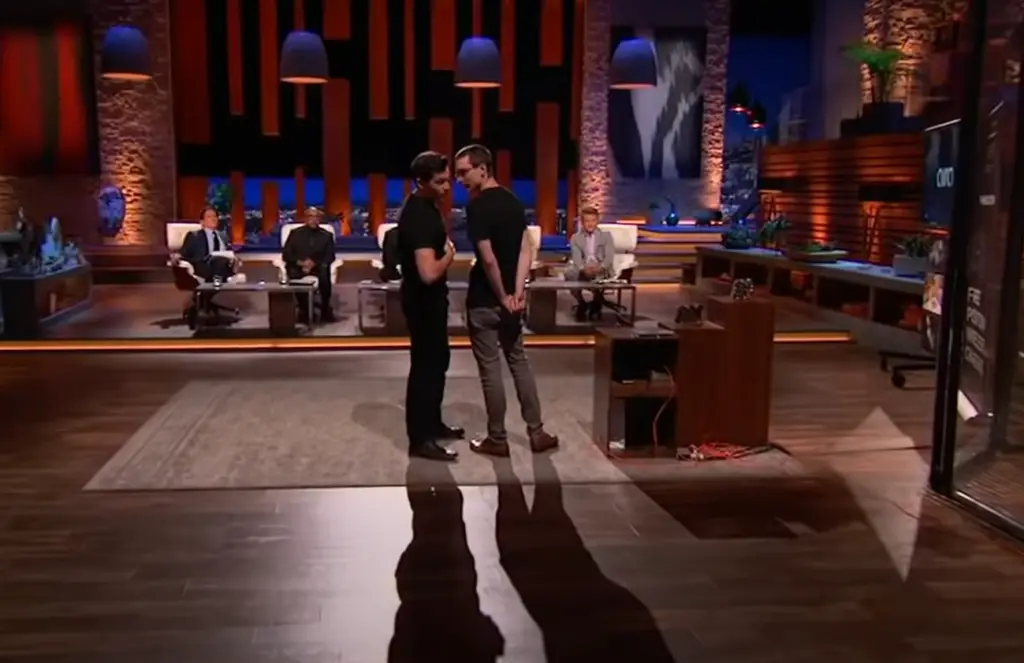 Aira Now
It turns out that AIRA is doing quite well for itself. Since the show, they've secured a partnership with Nomad, who now makes the Nomad Base Station using their tech. FastCompany also featured the company alongside AMD, Samsung, and Apple in their list of 2021's most innovative companies.
Motherson, one of the leading companies for auto parts supply, has partnered with AIRA and plans to put their FreePower technology into newly produced cars. As a result, AIRA's estimated yearly revenue is about $ 16.5 million [7]. 
The Net Worth Of Aira
After the Shark Tank show, Aira received a massive hike in the sales of its products as their product is new and unique in the market. The owners dispatched their very first batch of "Normal Base Station Pro" only to those customers who pre-ordered it at the beginning of the year.
However, they lost their potential customers because of the high price of their product, priced at $ 229 per unit. Then, they started selling their product online on Amazon at cheaper prices. However, the deal with Sharks was completed with Robert only and Kevin & Lori didn't close the deal.
---
FAQ:
When was Aira on Shark Tank?
Aira is a wireless charging technology that eliminates the need for cumbersome and messy cables. It was designed by two entrepreneurs, Eric Goodchild and Jake Slatnick, who appeared on Shark Tank in Season 11 Episode 3 [9]. During their pitch to the Sharks, they received offers from all five Sharks, eventually accepting an offer of $ 500,000 for 7% equity from Mark Cuban and Lori Greiner.
Who invented Aira?
Aira is founded and developed by two young entrepreneurs named Jake Slatnick and Eric Goodchild. They started their business in late November 2017. 
Jake is a former entrepreneur and has a background in the menswear line. Eric is a computer science Ph.D. student and research associate at the University of North Carolina. 
Both founders are actively involved in the development of Aira as well as in managing their growing business.
How does Aira work?
Aira utilizes inductive charging technology to wirelessly transfer power from a base station to electronic devices. The base station must be placed within close proximity to the device. Once it is connected, electrical current flows between coils that are embedded into both the charger and device without any direct contact or wires required. This eliminates the need for messy cables while offering fast charging speeds and high efficiency.
There are several benefits associated with using Aira [10]:
In addition to being convenient and hassle-free, it also allows you to keep your devices charged for longer periods of time;
Aira is also safe and easy to use, as it does not require direct contact or any special alignment between the charger and the device;
Finally, Aira has fast charging speeds that are comparable to traditional wired chargers, making it a great choice for anyone looking to save time when charging their devices;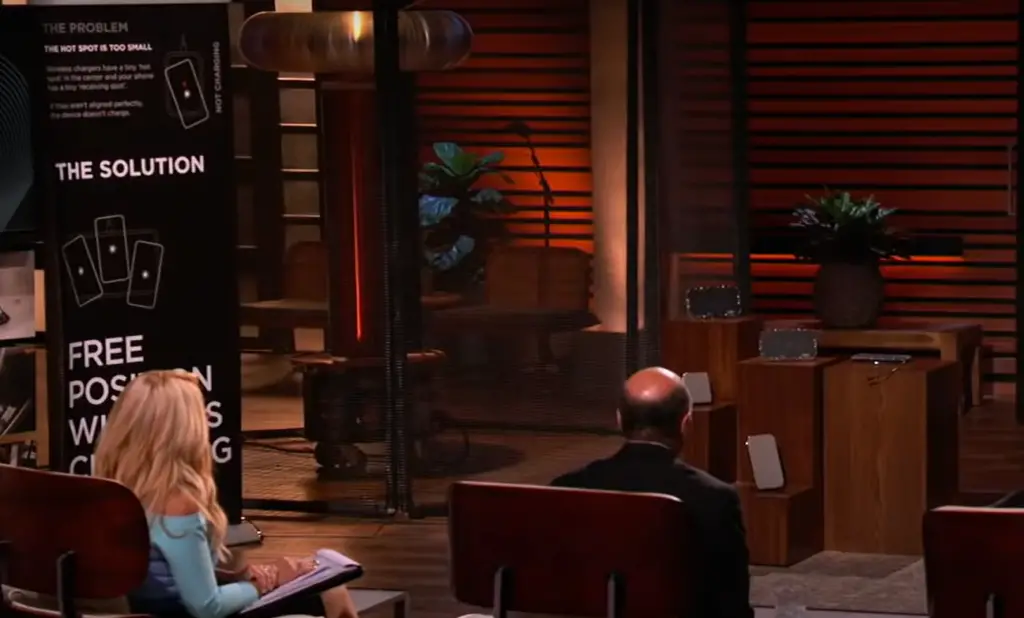 Who's the richest Shark Tank investor?
Mark Cuban took in more than $ 2 billion from the show, and he was a judge on Shark Tank's ninth season alone. Cuban added to his fortune after appearing on Shark Tank by investing in behemoth companies like Lyft and Beatport, but also by supporting smaller ventures with just as high potential returns [11].
Why did Barbara get kicked off Shark Tank?
Barbara Corcoran is one of the richest Shark Tank investors thanks to her shrewd business decisions, but she wasn't always a whiz with money. Before signing on as a judge on the show, Barbara had lost millions in real estate and filed for bankruptcy twice.
She turned things around, however, and now enjoys an estimated net worth of $ 80 million. Before appearing on Shark Tank, Barbara kicked off the show due to poor financial decisions that resulted in bankruptcy filings [12].
When was Aira invented?
Aira is the brainchild of Suman Kanuganti and the wearable was created in 2013. It was originally an experiment hedging off of Google Glass and OnStar technology. Aira uses smart glasses that then pair to a phone that hooks a user up with an agent [13].
How much are Aira port stations?
The Aira port stations can cost anywhere between $ 7,500 and $ 10,000. This price includes the glasses, the device that connects to a network, and access to Aira's service for set monthly fees. The cost of using Aira depends on a user's plan, but it typically ranges from $ 99 to $ 299 per month depending on how much time they will use the service each month.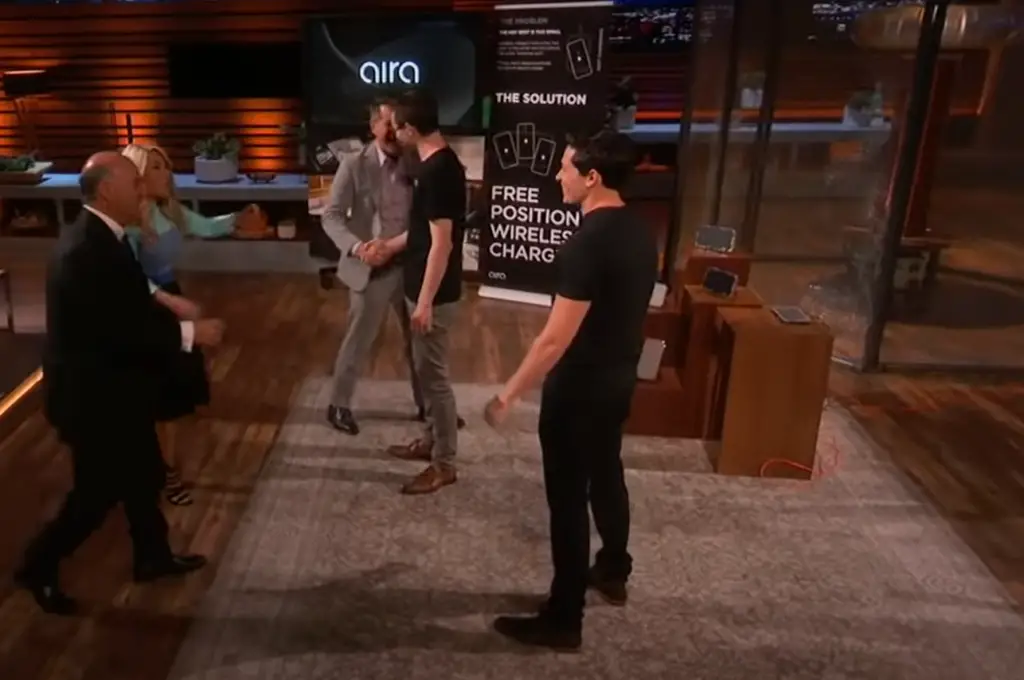 There are also different subscription plans that offer deals if users commit to long-term contracts or require more features than others. All of these prices vary widely by location as well since there is no standardization in pricing across regions yet. However, due to the high demand for this revolutionary technology, many users are willing to pay whatever it takes to access Aira's service.
Who is the least successful shark?
According to Forbes, an almost equal number of deals have failed to materialize. With a net worth of $ 80 million, Barbara Corcoran is the least wealthy among the main sharks, so her reluctance to invest is understandable. Despite being mean with money, Barbara is a straightforward person [14].
Which charging method is popular?
The most popular charging method for Aira is through monthly subscriptions. This allows users to access the service as much as they need and pay a flat fee each month based on their subscription plan. Additionally, there are also other options for charging customers including per-minute rates or contracts that bundle usage along with hardware or app purchases.
Regardless of how users choose to charge for Aira, it is clear that the demand for this revolutionary technology is only increasing. With more and more people becoming familiar with the benefits of using Aira's services, we can expect to see even further growth in the coming years.
Useful Video: Aira Snags a Last-Minute, Multi-Shark Deal
---
References:
https://www.sharktanksuccess.com/aira-review
https://www.sharktanksuccess.com/aira-review
https://bizzbucket.co/aira-shark-tank-update
https://www.pinoymoneytalk.com/aira-after-500k-deal-on-shark-tank-wireless-charging-deal-with-nomad
https://sharktankrecap.com/aira-wireless-charger-update-shark-tank-season-11
https://bizzbucket.co/aira-shark-tank-update
https://sharktankrecap.com/aira-wireless-charger-update-shark-tank-season-11
https://bizzbucket.co/aira-shark-tank-update
https://sharktanktales.com/aira-shark-tank-update
https://insidergrowth.com/aira-power-net-worth
https://www.scmp.com/magazines/style/celebrity/article/3201867/who-shark-tanks-richest-cast-member-all-time-net-worths-ranked-billionaire-mark-cuban-and-queen-qvc
https://www.cheatsheet.com/entertainment/shark-tank-barbara-corcoran-lost-ton-money-2-years-show.html
https://www.beyonddesign.com/aira-technology-gives-blind-demand-vision
https://screenrant.com/shark-tank-abc-tv-show-best-worst-sharks-ever