In the high-stakes world of entrepreneurial dreams and television's Shark Tank, Byoot Swimsuit emerged as a shining beacon of innovation. Founded by Elyce Billany in 2018, Byoot Swimsuit introduced a groundbreaking concept, offering swimwear designed for easy bathroom access, and swiftly caught the attention of both the Sharks and the viewing public.
However, what unfolded after their pivotal appearance on the hit show, where they secured a deal with guest Shark Kendra Scott, is a captivating journey of growth, challenges, and success.
In this article, we delve into the post-Shark Tank evolution of Byoot Swimsuit, uncovering the company's remarkable transformation and its impact on the swimwear industry.
What Is Byoot Swimsuit?
When ladies head to the shoreline, they opt for one-piece swimwear to ensure an enjoyable experience.
Should the need arise for a restroom visit or any other reason necessitating swimsuit removal, the task can be quite challenging.
In response to this dilemma, these innovative one-piece swimsuits with the unique ability to detach have been introduced.
These swimsuits employ premium-quality fabric to uphold their shape and retain their vibrant hues. Fasteners are thoughtfully incorporated on both sides of these swimsuits to enable effortless removal.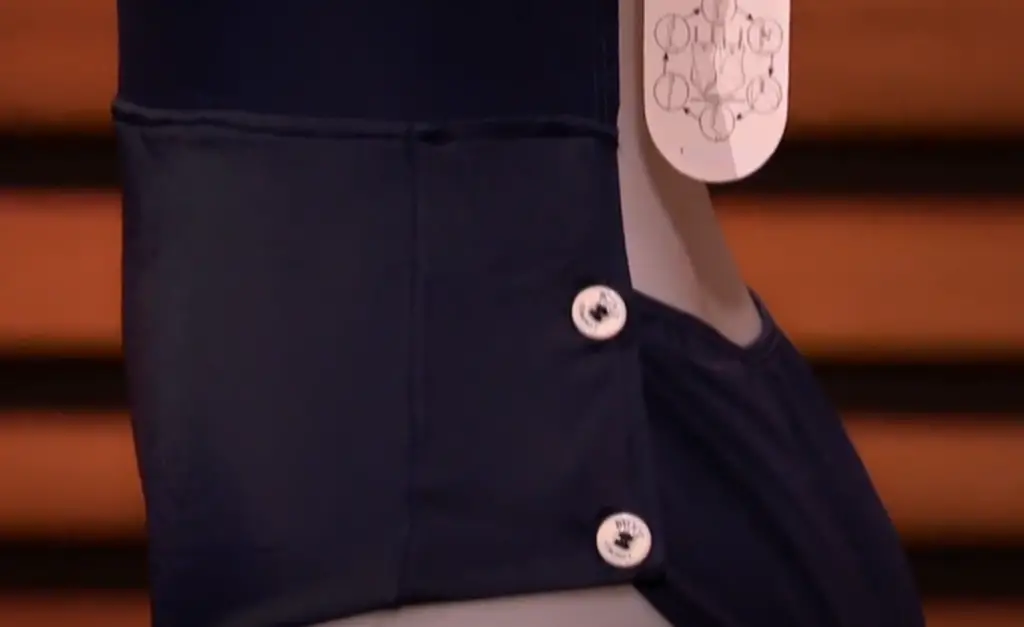 The material used in fabricating this product comprises 86% nylon and 14% spandex. It possesses a four-way stretch, quick-drying properties, and can be conveniently machine-washed in cold water.
Byoot swimwear is available in a variety of hues, including black, red, and navy, and offers an array of patterns such as floral, stripe, and nautical to infuse a chic element into women's beach attire.
Pros:
Innovative Design: The primary selling point of Byoot Swimsuits is its unique design, which offers removability without losing fashion. This design feature addresses a common frustration among women, making these swimsuits a practical yet stylish choice;
Quality and Comfort: Byoot Swimsuits are made from high-quality materials that ensure longevity and comfort;
Variety: According to the sources, the swimsuits retail for between $ 40 to $ 120, offering a range of designs and styles to choose from, thus catering to diverse customer preferences;
Profitable Business Model: The swimsuits sell at a price ranging from $ 60-$ 120 with a cost price of about $ 30. This excellent margin proposition indicates a profitable business model, which could mean sustained quality and innovation in the future;
Cons:
Price Point: While the variety and unique design of Byoot swimsuits are commendable, the price point may be a bit steep for some customers, especially those looking for budget-friendly swimwear options;
Availability: As a growing company, Byoot might face challenges in meeting high demand, potentially leading to stock-outs, especially during the peak swimwear season;
Who Should Wear Byoot Swimsuits?
The company consistently introduces fresh designs, which are prominently showcased on its website, ensuring it remains in step with ever-evolving fashion trends. Those with an eye for the latest style sensations will appreciate Byoot Swimsuit's commitment to delivering new collections almost every season, all at budget-friendly prices.
Whether you seek functionality, fashion-forward allure, or a blend of both, you'll effortlessly discover a swimsuit to match your preferences here – not to mention the all-encompassing comfort it provides.
For instance, the most recent Byoot Bikinis collection was unveiled in February 2021, with ongoing efforts to introduce more. If you're a parent seeking to keep your child entertained at the beach, the website even offers "Mama Bean Has a Dream", a delightful book option.
Byoot Swimsuits serve a valuable purpose for women facing frequent restroom trips, excessive hydration, or pregnancy-related needs. Instead of the hassle of repeatedly donning and removing your swimsuit, Byoot swimsuits offer a simple solution with their side-button design. These swimsuits are not only practical but also cost-effective, enhancing their overall value proposition.
Overview
It's evident that Byoot Swimsuits have carved a niche for themselves in the market with their innovative and fashionable design. However, to appeal to a broader customer base, it would be beneficial if they could introduce a more affordable range of swimsuits. Additionally, ensuring consistent availability will help maintain customer trust and loyalty.
If you're looking for a stylish, comfortable, and easy-to-remove one-piece swimsuit, Byoot Swimsuits could be worth considering. Despite the slightly higher price point, the unique design and quality make them a worthy investment [3].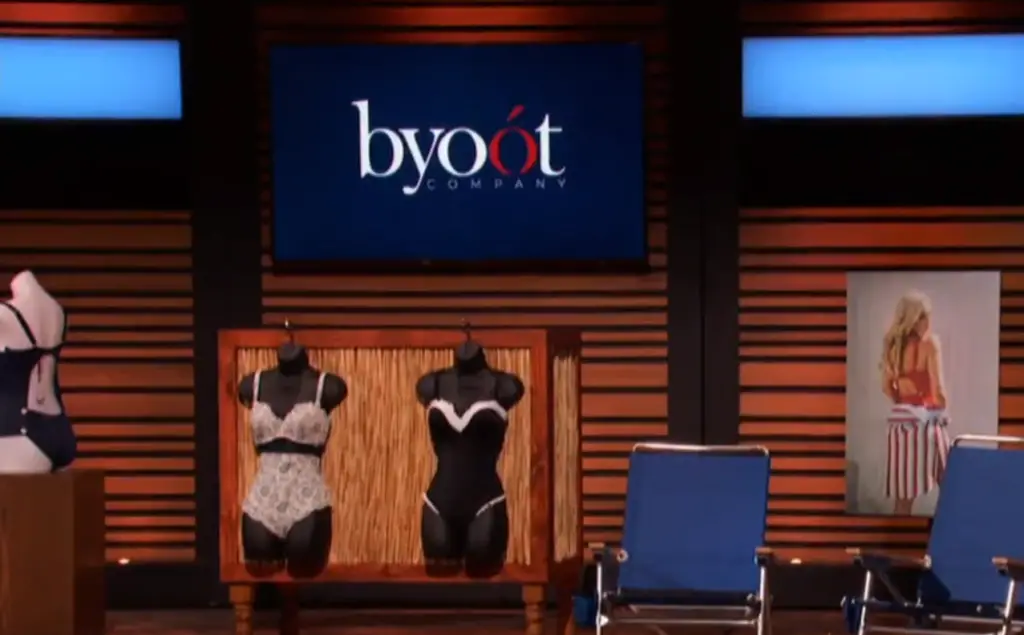 About Founders Of Byoot Swimsuit
Her impressive career also includes notable roles at UnityPoint Health and Genesis Health System, where her marketing prowess shone brightly. Elyce's educational background includes healthcare studies at Ashford University.
Elyce's husband, Nathan Billany, assumes the role of Director of Business Development at Estes Construction, having previously held the position of Vice President at Walcott Trust & Savings Bank.
At the launch of Byoot in 2018, the founder engaged in extensive discussions with various swimsuit manufacturers. Eventually, she decided to forge her path, collaborating with a renowned manufacturing company based in New York to create her swimsuit line.
Upon its introduction to the market, these innovative swimsuits garnered significant attention and discussion, quickly becoming a favored choice among women seeking both comfort and style.
New York Lifestyles Magazine featured Byoot Company, offering highly favorable reviews that further boosted its reputation.
In August 2018, during the nascent stages of the business, Elyce successfully raised $ 30,000 through a Kickstarter campaign, providing a solid foundation for Byoot's growth and success [5].
The Pitch Of Byoot Swimsuit At Shark Tank
Elyce and Nathan made their debut on Shark Tank, seeking a $ 50,000 investment in exchange for a 30% equity stake in their innovative swimsuit company [6]. The Sharks were engaged in a lively discussion with the entrepreneurs, delving into various aspects of their business, including sales, quality, and financial status.
All the Sharks were genuinely impressed with the product, but Kendra Scott stood out as she praised the founders for their product's exceptional design and quality. Elyce revealed to the Shark Tank panel that she had already generated $ 10,000 in sales.
Before officially launching the company, she had secured $ 6,000 in pre-orders, and an additional $ 4,000 in orders had come in unexpectedly. However, Barbara Corcoran expressed her concern about the challenging nature of the swimwear industry and ultimately decided to step out of the investment opportunity.
The production cost of the swimsuits ranged from $ 29 to $ 35, with retail prices ranging from $ 49 to $ 120. Lori Greiner acknowledged the quality of the product but felt that it wasn't the right fit for her investment portfolio and opted out.
Kevin O'Leary and Mark Cuban also decided to pass on the opportunity.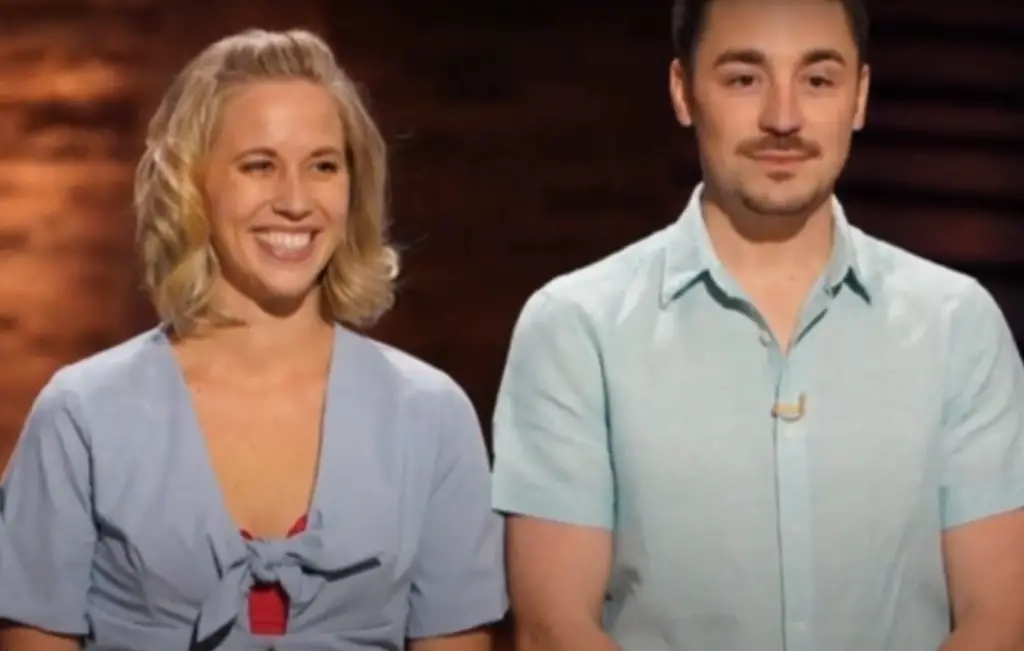 Kendra Scott, however, believed in the potential of the business but recognized that it needed time to establish a stronger sales presence. She offered a unique proposition: a $ 50,000 loan with a 10% interest rate and a 5% equity stake. Elyce and Nathan saw promise in Kendra's offer and accepted it, securing her as their strategic partner on Shark Tank [7]. This arrangement would provide the necessary funding while allowing Kendra to be involved with the business without demanding excessive equity. It was a deal that both parties saw as mutually beneficial, marking a pivotal moment in the Byoot Company's journey.
Byoot Swimsuit After The Shark Tank
Byoot Company employs a captivating strategy to minimize returns by providing virtual fittings on its website. Elyce identified the challenge customers faced in determining their correct sizes, leading to a high rate of returned products. Due to the constraints imposed by COVID-19, she introduced virtual fittings as a solution. Customers in need of customized swimsuits tailored to their individual shapes and sizes can schedule appointments and receive personalized assistance from the support team.
The company has remained agile in adapting to current trends, expanding its original concept into various patterns, colors, and styles. Today, a diverse range of styles is available for purchase, spanning from simple, functional swimsuits to fashion-forward and glamorous options. In February 2021, Byoot Company unveiled its highly sought-after line of stylish Byoot Bikinis, quickly capturing the hearts of consumers.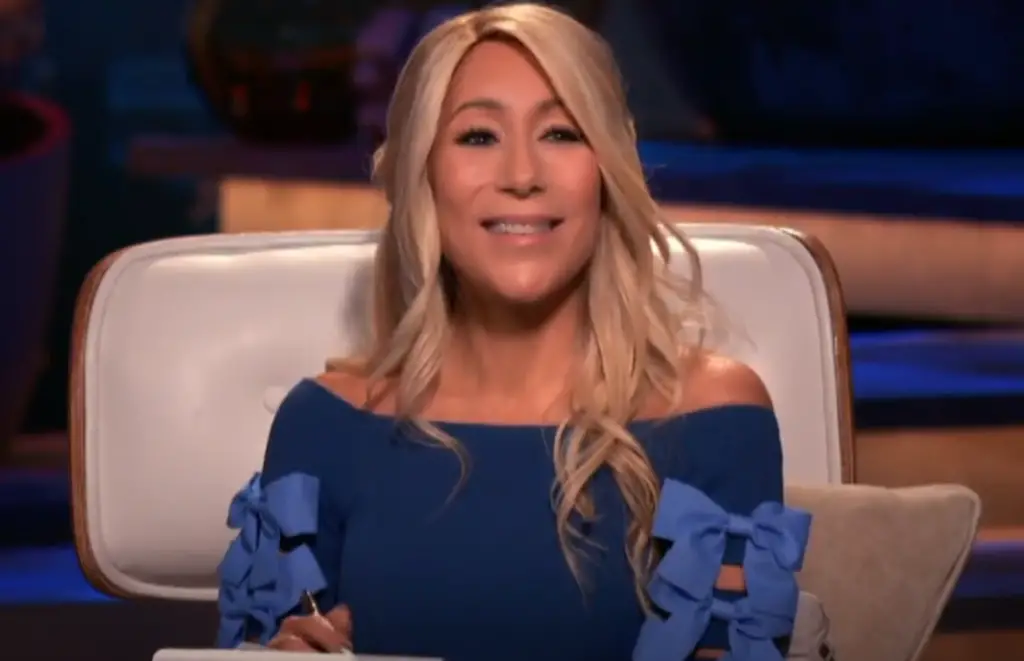 Throughout her journey from conceptualization to establishing a thriving business, Elyce remained mindful of her child and authored a charming children's book titled "Mama Bean Has a Dream", now accessible on her website for $ 16.99 [8].
The Net Worth Of Byoot Swimsuit
As of 2023, Byoot's net worth has seen substantial growth, potentially reaching $ 350,000. It's worth noting that during their appearance on Shark Tank, the company was valued at a significantly lower amount, just $ 166,000 [10].
Indeed, as of July 2022, Byoot Swimsuit Company was operational and thriving. However, predicting its future trajectory remains uncertain, as many factors can influence the business landscape.
A noteworthy observation is the substantial traffic to their website. While a high number of visitors is a positive sign, it's essential to convert this traffic into actual sales to sustain and grow the business effectively. The company may need to focus on optimizing its website and marketing strategies to enhance its sales performance in the future.
Alternatives To Byoot Swimsuit:
Summersalt: Summersalt offers a range of stylish and sustainable swimsuits with various designs and sizes. They are known for their quality and comfort;
Swimsuits For All: This brand specializes in inclusive swimwear, providing a wide range of sizes and styles to cater to diverse body types;
L*Space: L*Space offers chic and trendy swimwear with a focus on both fashion and functionality;
Speedo: Known for its performance swimwear, Speedo is a trusted brand for athletes and individuals looking for swimsuits suitable for swimming laps;
Aerie: Aerie offers a diverse collection of affordable swimwear, including bikinis, one-pieces, and cover-ups;
J.Crew: J.Crew provides a variety of classic and stylish swimsuits for both men and women, along with matching accessories;
Athleta: Athleta offers swimwear designed for active lifestyles, combining fashion with functionality for activities like surfing and paddleboarding;
Torrid: Torrid specializes in plus-size swimwear, offering stylish and comfortable options for a wide range of body sizes;
Roxy and Billabong: These brands are known for their surf-inspired swimwear, ideal for those who enjoy water sports;
ModCloth: ModCloth offers vintage-inspired swimwear with a unique and retro flair;
Old Navy: Old Navy provides affordable swimwear options for the whole family, often with frequent sales and discounts;
Target: Target's swimwear collection includes a variety of brands and styles, catering to different tastes and budgets;
Victoria's Secret: Known for its lingerie, Victoria's Secret also offers a range of fashionable swimwear options;
Seafolly: Seafolly is an Australian brand recognized for its trendy and high-quality swimwear designs;
Cupshe: Cupshe offers affordable and stylish swimwear options, including a wide range of bikinis and one-pieces [11];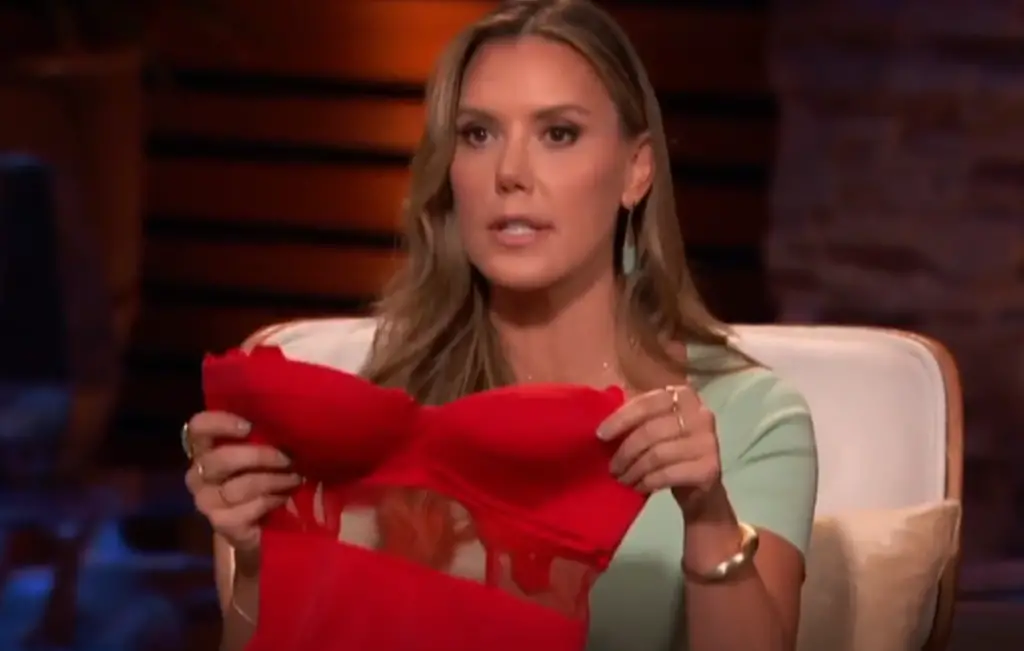 ---
FAQ:
What is unique about Byoot Swimsuits?
Byoot Swimsuits offers a unique solution to the common problem faced by many women – the difficulty of removing a one-piece swimsuit, especially when wet. Their innovative design includes a full-coverage bottom with a removable top, secured by buttons, making them both stylish and practical.
What materials are Byoot Swimsuits made of?
Byoot Swimsuits are made from high-quality materials that are designed for comfort and durability. The exact material composition varies depending on the design, but all swimsuits are designed to withstand frequent use and exposure to water and sunlight.
What sizes do Byoot Swimsuits come in?
Byoot Swimsuits come in a variety of sizes to cater to different body types. You can refer to the size chart on their website to find the perfect fit for you.
How much do Byoot Swimsuits cost?
The price of Byoot Swimsuits ranges from $ 60 to $ 120, depending on the style and design. This pricing reflects the quality of materials used and the innovative design features that make these swimsuits unique.
Where can I buy Byoot Swimsuits?
You can buy Byoot Swimsuits directly from their official website. They may also be available through other online retailers and select physical stores. It's recommended to check their website for the most accurate and up-to-date information.
Do Byoot Swimsuits come in different styles and colors?
Yes, Byoot Swimsuits offers a range of designs and styles to choose from, catering to diverse customer preferences. The color options vary depending on the style and season.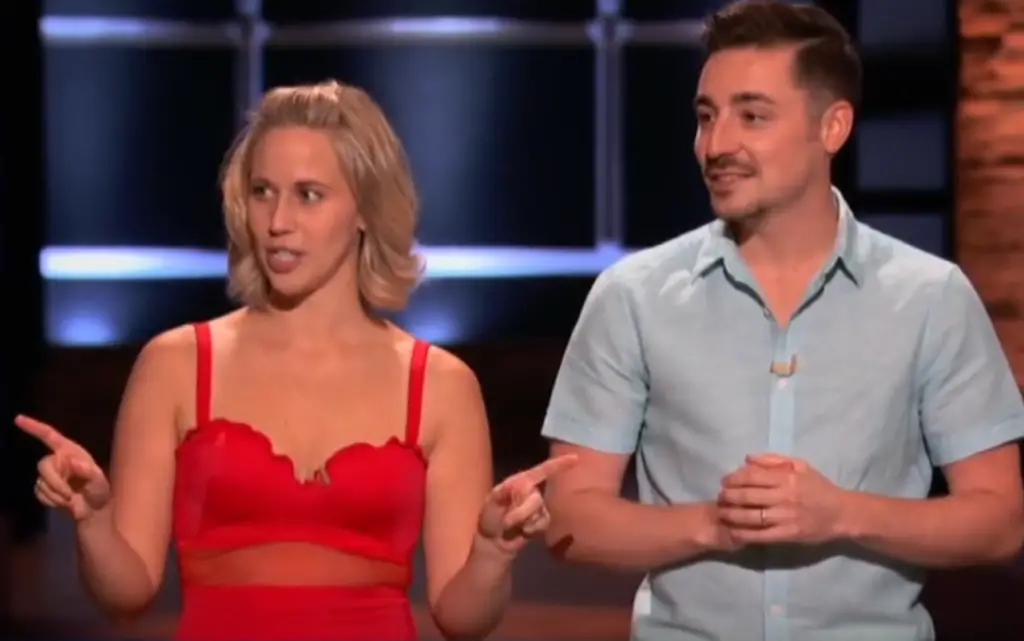 How do I care for my Byoot Swimsuit?
To ensure the longevity of your Byoot Swimsuit, it's recommended to rinse it in cold water after each use and allow it to dry naturally. Avoid using bleach or harsh detergents, and do not iron or tumble dry. Always refer to the care instructions provided with your swimsuit for best results.
Can I return or exchange my Byoot Swimsuit?
The return and exchange policy of Byoot Swimsuits depends on the terms and conditions stated on their website. It's always recommended to review these before making a purchase.
Who owns Byoot Swimsuits?
Byoot Swimsuits is owned by Elyce Billany, who founded the company in 2018. Elyce is the driving force behind the brand, which specializes in swimsuits designed for easy bathroom access.
What do people think about Byoot swimsuits?
Public opinion about Byoot swimsuits varies. Some customers appreciate the innovative design and functionality, especially the ease of bathroom access. Others may have mixed reviews, considering factors like fit, style, and personal preferences. It's a good idea to read customer reviews and conduct research to make an informed decision.
Are there Byoot swimsuits for pregnant women?
Yes, Byoot swimsuits are particularly useful for pregnant women. The design, with removable sides, allows for easy adjustments to accommodate a growing belly, making them a practical choice for expectant mothers.
Why are swimsuits skin-tight?
Swimsuits are typically designed to be skin-tight for several reasons:
Reduced Drag: Tight-fitting swimwear reduces water resistance, making it easier for swimmers to move through the water;
Improved Performance: A snug fit helps competitive swimmers streamline their bodies for better performance;
Preventing Drag: Loose fabric can slow swimmers down by creating drag, which tight swimsuits help minimize;
What is a compression swimsuit?
A compression swimsuit is designed to provide added support and compression to the body. It is often worn by athletes or individuals looking for increased muscle support and reduced muscle vibration during water-based activities. Compression swimsuits are engineered to enhance circulation and muscle recovery.
Where do the Kardashians buy their swimsuits?
The Kardashian family, like many celebrities, often wear designer swimwear from high-end brands such as Chanel, Gucci, and Fendi. They may also collaborate with fashion designers to create their swimwear lines or choose from a variety of luxury swimwear brands available in the market.
Why do swimmers wear full-body swimsuits?
Swimmers wear full-body swimsuits, also known as tech suits or racing suits, for competitive purposes. These suits are engineered to provide compression, reduce drag, and improve buoyancy, all of which contribute to enhanced speed and performance in the water. They are commonly used in professional swimming competitions.
Are tight swimsuits better?
The preference for tight swimsuits depends on the purpose. Tight swimsuits are advantageous for competitive swimming as they reduce drag and improve performance. However, for recreational purposes, comfort and personal preference play a more significant role, and looser-fitting swimsuits may be preferred.
How long should you wear a swimsuit?
Wearing a swimsuit for extended periods, such as all day at the beach or pool, is generally fine as long as it remains comfortable. However, it's essential to rinse it with fresh water after use and allow it to dry thoroughly to maintain its quality. Avoid wearing a wet swimsuit for an extended time, as it can lead to skin irritation.
Should I wear my swimsuit under my clothes?
Wearing a swimsuit under your clothes is a common practice when you plan to swim but want to be prepared in advance. It allows for an easy transition into the water without changing in public areas. But, it's a matter of personal choice, and some people may prefer changing into their swimsuit at the pool or beach.
Is it better to buy a smaller or bigger swimsuit?
It's generally recommended to buy a swimsuit that fits snugly but not excessively tight. A suit that is too small can be uncomfortable and restrict movement, while one that is too large may sag or create drag in the water. It's essential to find the right size that offers both comfort and functionality.
Are expensive swimsuits worth it?
The value of an expensive swimsuit depends on your specific needs and preferences. High-end swimsuits often feature premium materials, improved design, and advanced technologies, which can enhance performance and durability. If you are a serious swimmer or prioritize quality and style, investing in an expensive swimsuit may be worthwhile.
However, affordable options can also provide satisfactory performance and comfort for recreational use. Ultimately, the worth of a swimsuit is a subjective choice based on individual priorities and budget.
Useful Video: The Byoot Suit
---
References:
https://sharktankrecap.com/byoot-swimwear-update-shark-tank-season-12
https://sharktanktalks.com/byoot-company-shark-tank-update/
https://bizzbucket.co/byoot-swimsuits-swimwear-after-shark-tank-update/?expand_article=1
https://www.sharktankblog.com/business/byoot-company/
https://gazettereview.com/byoot-company-update-what-happened-after-shark-tank/
https://www.sharktanksuccess.com/byoot-company-swimsuits-shark-tank-review/
https://2paragraphs.com/2021/05/byoot-what-happened-to-easy-access-swimsuits-after-50000-shark-tank-deal/
https://thecinemaholic.com/update-on-byoot-company-from-shark-tank-2/
https://sharktanktales.com/byoot-swimsuits-shark-tank-update/
https://meaww.com/shark-tank-byoot-company-swimwear-buttons-cost-founders-where-buy-kendra-scott-elyce-nathan-billany-523364
https://trendnetworth.com/byoot-swimsuits-net-worth/