Zipz Wine is a company that made a splash on the hit TV show Shark Tank in 2014. Founded in 2013 by wine enthusiasts, Andrew McMurry and David C. Rossi, Zipz Wine set out to revolutionize the wine industry with their innovative single-serve packaging. The idea was simple yet brilliant, offering consumers a convenient and portable option for wine that could be enjoyed anywhere, anytime, without the need for a corkscrew, a wine glass, or a bottle opener. The product was designed with portability and convenience in mind, and the packaging made it perfect for outdoor events, picnics, and other gatherings [1].
The Shark Tank investors were intrigued by Zipz Wine's innovative approach to packaging, and the company received a $2.5 million investment from Kevin O'Leary in exchange for 10% equity. The investment was expected to catapult Zipz Wine into the mainstream market and revolutionize the way consumers purchased and consumed wine.
However, the journey post-Shark Tank was not without its challenges. Despite the initial success and media attention, Zipz Wine struggled to gain traction in the competitive wine market. The product was not widely available in stores, and the company faced logistical and manufacturing issues that affected its production and supply chain. Additionally, the packaging proved to be more expensive than traditional wine bottles, making it less appealing to consumers looking for value.
Despite the challenges, Zipz Wine persevered and continued to innovate. They expanded their product line to include customizable branding and partnered with major sports stadiums and music festivals to increase their visibility. Today, Zipz Wine remains a pioneer in the wine industry, and its innovative packaging continues to set them apart from traditional wine producers.
What Is Zipz Wine?
The Zipz Wine packaging was a unique design that featured a detachable stem, and a plastic cup that snaps onto the base of the stem. The cup is filled with a 6.3-ounce serving of wine, and the stem is then attached to the top of the cup, creating a sturdy and spill-proof wine glass. The packaging was designed to preserve the wine's quality and taste, and the company offered a variety of wines to cater to different palates [2].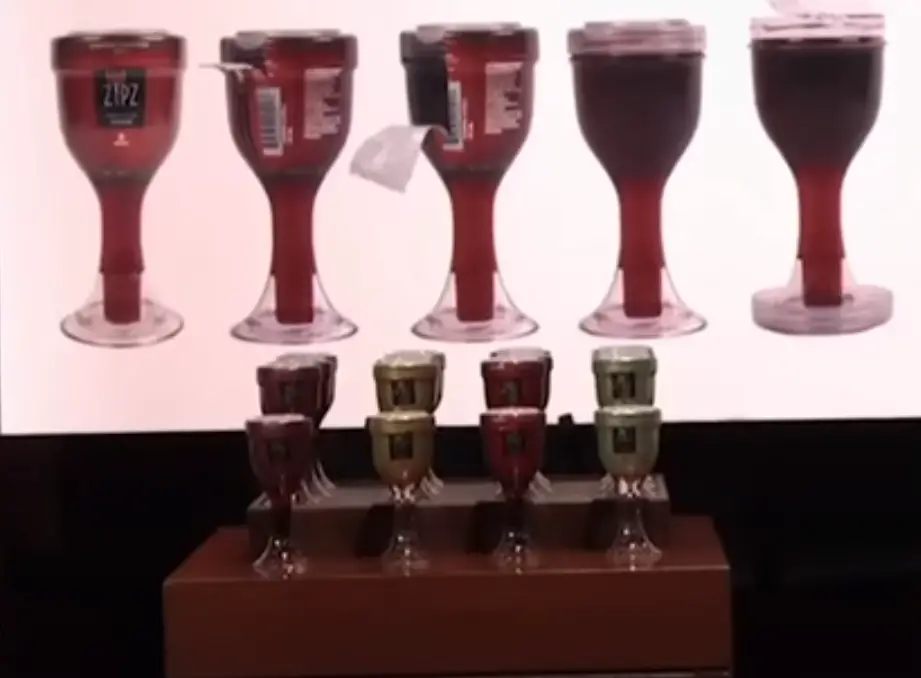 Zipz Wine's single-serving wines are perfect for outdoor events as they come in a portable, high-quality, and eco-friendly container. These plastic wine glasses were specifically designed to be used outdoors, making them fashionable and practical when sipping wine in a park, on a boat, or at a festival. Inside each individual single-serving container is the equivalent of one full glass of wine, making them convenient to serve and handle for large crowds.
Each glass of Zipz Wine is made from high-quality grapes sourced from various regions in California, and the resulting wines are both authentic and delicious. Zipz Wine's selection includes chardonnay, cabernet sauvignon, merlot, and pinot grigio, making it easy to find a favorite. The company believes that wine should be accessible to everyone, no matter the occasion, location, or setting.
About The Founders Of Zipz Wine
David C. Rossi and Andrew McMurry are the founders of Zipz Wine, an innovative single-serving wine brand that offers a portable and eco-friendly solution for wine lovers on the go. Both men come from diverse backgrounds in business and marketing, and their combined expertise has helped to propel Zipz Wine to success [3].
David C. Rossi has over two decades of experience in product development and marketing, having held executive positions at various companies. Before founding Zipz Wine, he worked as the Vice President of Worldwide Sales and Marketing for Vinturi, a wine accessory company. During his time at Vinturi, Rossi gained invaluable insights into the wine industry, which would later help him build Zipz Wine into an unstoppable force.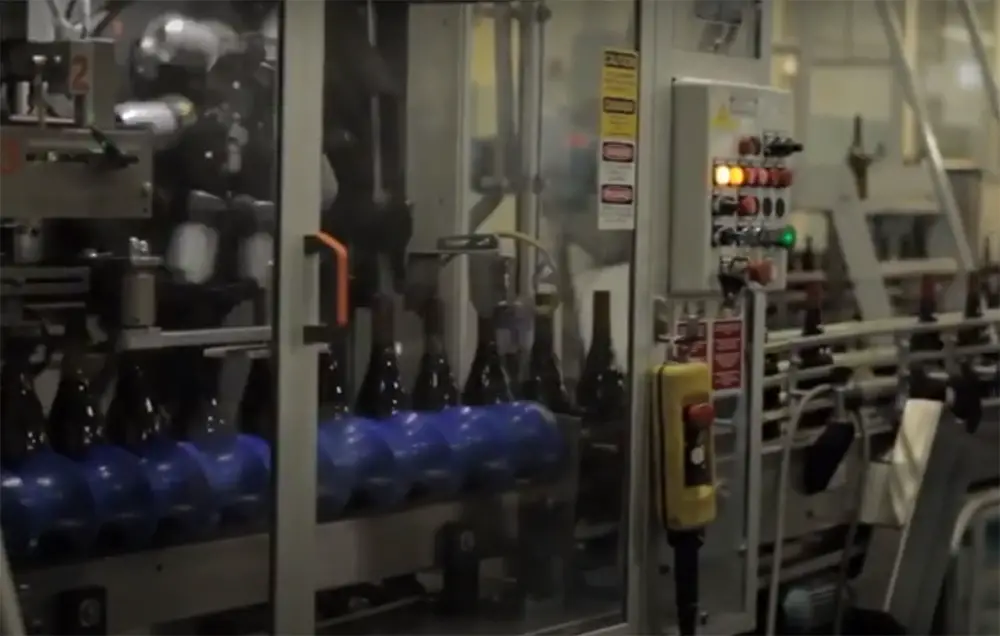 Andrew McMurry, on the other hand, comes from a background in film production and marketing. His experience in the film industry taught him the importance of creativity and innovation, skills that he would later apply to Zipz Wine's design and marketing strategies.
The founders' shared interest in wine and their entrepreneurial spirit led them to create Zipz Wine, a single-serving wine company that offers convenience and high-quality wine. The company's patented packaging system allows for easy wine consumption without the need for a traditional wine glass, which makes it perfect for outdoor events and parties.
The founders of Zipz Wine continue to drive the company forward and expand its offerings. Today, Zipz Wine is available in several states across the United States, and the company has plans to expand further in the coming years.
The Pitch Of Zipz Wine At Shark Tank
Zipz Wine entered the Shark Tank with a valuation of $25 million and landed a deal with Kevin O'Leary worth $2.5 million. Kevin O'Leary, also known as "Mr. Wonderful," is one of the most successful and recognized sharks on the program.
During his pitch on Shark Tank, Andrew requested a $2.5 million investment in exchange for 10% of the stakes in Zipz. The sharks were initially taken aback by the high price, but Andrew emphasized that Zipz was a new alternative to miniature bottles and plastic glasses, focused on packaging and licensing.
Andrew demonstrated the product by removing the outer covering, which he explained protected the wine from UV rays, and unscrewing the cap of the glass, which doubled as a coaster. The sharks noted that a similar product, Copa-di-vino, had been pitched on the show before, but the founder had declined offers from the sharks.
Andrew also mentioned that Zipz had already secured $8.5 million in funding from 25 investors, including three professional sports team owners. The company had made $650,000 in sales since its inception and was sold in 1,200 locations in the US. Andrew expressed a desire to get Zipz into Costco with the help of the sharks [4].
Ultimately, all the sharks except for Kevin O'Leary declined the offer. O'Leary offered to invest on the condition that he would have the option to buy an additional 10% of the stakes during the exit, allowing him to purchase a total of 20% of the company if it reached a valuation of $50 million. Andrew made a call to confirm with the other investors and ultimately accepted O'Leary's offer, making it the largest investment made on the show.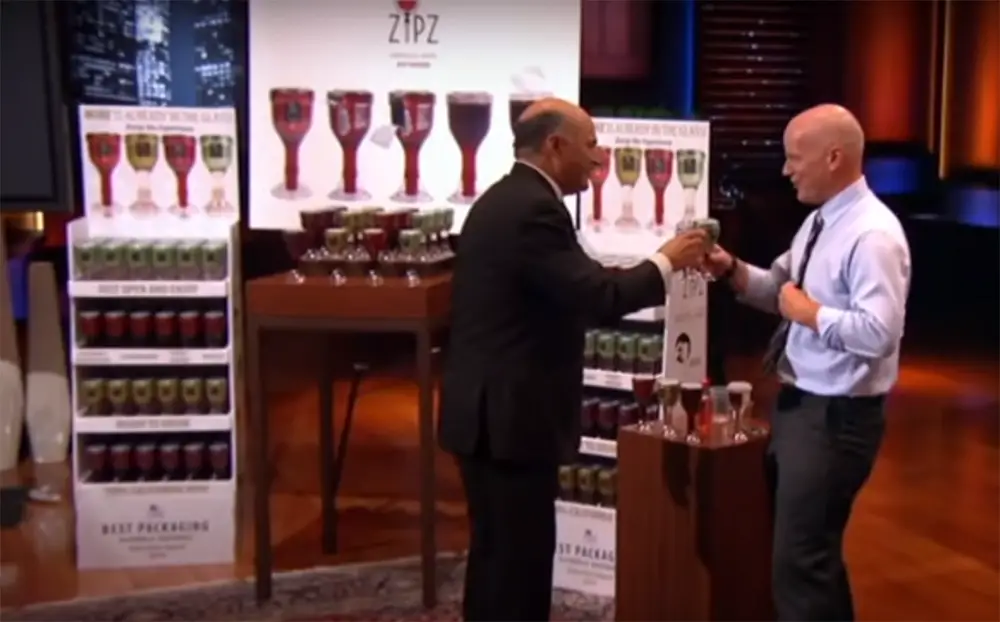 Zipz Wine After The Shark Tank
Since appearing on the show in 2014, Zipz Wine has continued to grow and expand its reach, becoming a favorite among outdoor enthusiasts, wine fans, and festival-goers. The company has received numerous awards for its innovative design, its sustainable packaging, and its excellent taste.
During an episode of Beyond The Tank in April 2016, the team behind ZIPZ Wine revealed their biggest challenge since their appearance on Shark Tank. While their sales were growing, they struggled to keep up with the high demand due to their limited production facility. This concerned Shark Tank investor Kevin O'Leary, who recognized the potential for growth beyond stadiums and hoped to secure partnerships with major retail chains like Costco [5].
Despite appearing to be doing well in sales, Zipz Wine failed to generate profits in the first few years after the deal. As a result, Andrew McMurray decided that the business model needed to change since peddling wine "was simply not going to work" with so many better-established brands in the market. Zipz transformed into a business-to-business packaging company that focused on its patented design rather than a business-to-consumer company that sold wine.
This enabled Zipz to collaborate with winemakers, and, as McMurray explained, "it turned our competitors into endorsers of our product [the packaging]". Instead of competing with the best brands in the industry, they advertised the Zipz packaging when they put their wine in their bottles.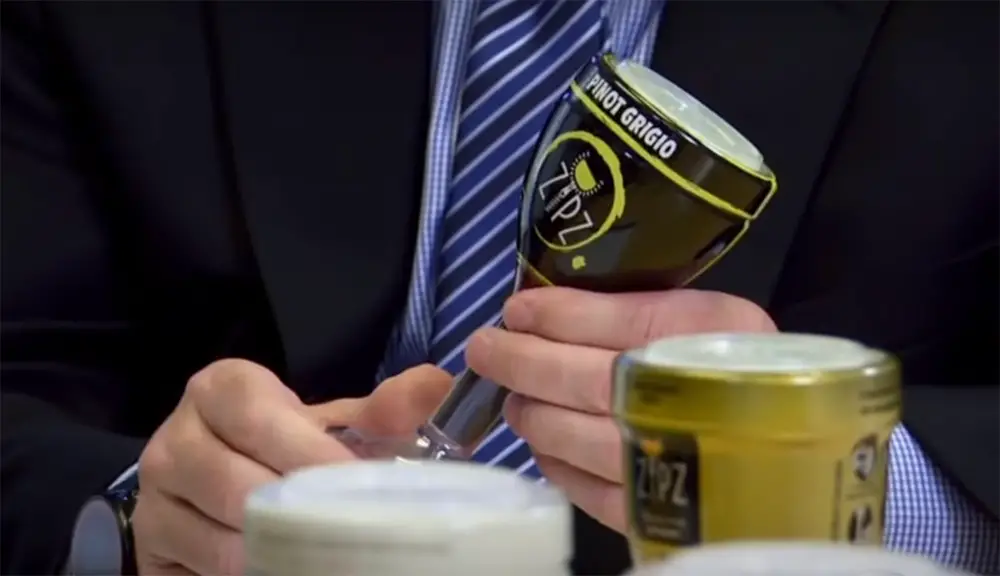 However, it is unclear how successful this packaging approach turned out to be, and it seems that the business didn't last. Zipz Marketing efforts came to an end in 2019, and the Zipz website was dormant as of 2021.
The Net Worth Of Zipz Wine
During their appearance on Shark Tank, McMurry disclosed that they were involved in both licensing and the wine industry, having partnered with Fetzer to bring their product to six stadiums and sports events. They also mentioned ongoing discussions with other wine companies, such as Yellowtail, to expand their reach.
In terms of sales, Andrew shared that the company had generated $650,000 since its inception and was being sold at 1,200 stores throughout the United States. However, in a subsequent episode of Beyond the Tank, it was revealed that Zipz Wine had exited the wine business entirely and was now focusing solely on licensing its innovative packaging [6].
Zipz Wine had a group of 25 investors who had collectively invested $8.5 million in the company in 2014. During their Shark Tank appearance, Andrew offered a 10% stake in the company for $2.5 million, valuing Zipz Wine at $25 million at the time. According to Andrew, the majority of the investors were Wall Street professionals, and the group also included three sports team owners [7].
About the Social Media of Zipz Wine
Zipz Wine has a strong social media presence, with active accounts on multiple platforms, including Instagram, Twitter, and Facebook. On these platforms, the brand shares photos and videos promoting its innovative packaging, highlighting its wines' quality and versatility.
They regularly post content that shows their packaging being used at outdoor events, concerts, and festivals, emphasizing the convenience and portability of their product. Zipz Wine also engages with its followers by responding to comments and direct messages promptly and professionally.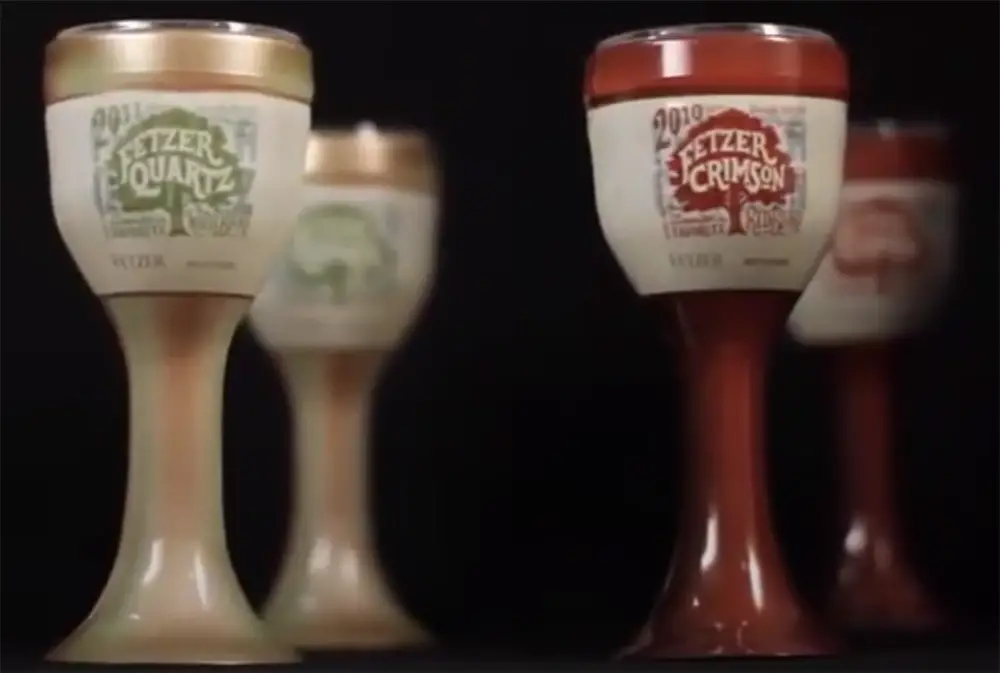 Zipz Wine's social media presence is an essential part of its overall marketing strategy, allowing them to target new customers and build brand awareness. Their engaging content and active engagement with users have helped build a strong and loyal social media following. As the brand continues to grow, its social media presence will inevitably play a vital role in maintaining its success and expanding its reach.
Alternatives To Zipz Wine:
Wine Squirrel is a wine preservation system that allows you to keep an open bottle of wine fresh for up to a month. The system works by creating a vacuum seal around the wine, preventing oxidation and spoilage;
Copa di Vino is a single-serve wine company that offers a range of wines in individual, ready-to-drink glasses. The glasses are filled and sealed with wine, making them perfect for picnics, outdoor events, or just a night at home;
Stack Wines offers a range of single-serve wines that come in stackable, easy-to-transport containers. Each container holds the equivalent of four glasses of wine, and the packaging keeps the wine fresh for up to three years;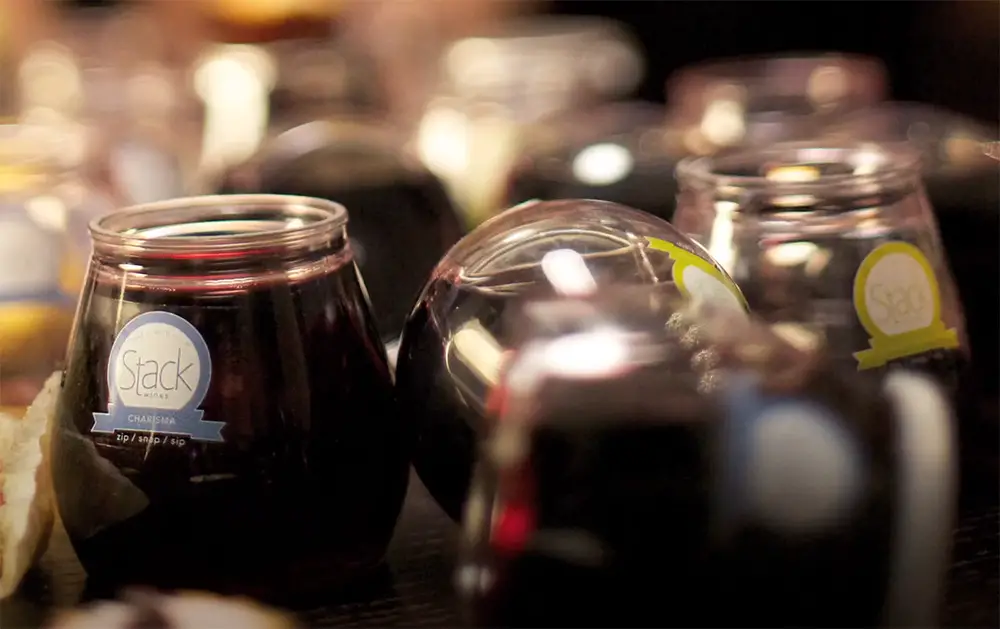 Wine by the Glass offers a range of single-serve wines that come in eco-friendly, recyclable containers. The packaging is lightweight and easy to transport, making it perfect for outdoor events or on the go;
GoVino offers a range of reusable, shatterproof wine glasses that are perfect for outdoor events or picnics. The glasses are made from a BPA-free polymer and are designed to be both recyclable and reusable;
Wine cans. Several wineries now offer their wines in canned form, which offers convenience and portability similar to Zipz Wine's packaging. Wine cans are typically recyclable and often come in larger serving sizes than Zipz Wine's single-serve option;
Box wine may not be as portable as Zipz Wine, but it is eco-friendly and often offers more servings per container. Many wineries now offer high-quality wines in boxed form, making it a great option for casual gatherings and events;
Flask wines are small, portable containers that typically hold around 375 ml of wine, making them perfect for sharing with friends or taking on outings. Flask wines are often made from higher-quality wines and offer an easy way to bring wine on the go [8];
FAQ:
What types of wine are available in Zipz Wine packaging?
Zipz Wine offers several different wine options, including Cabernet Sauvignon, Merlot, Chardonnay, Pinot Grigio, and a red blend. The specific options available may vary depending on the retailer or event where they are being sold.
How is Zipz Wine different from traditional wine packaging?
Zipz Wine's packaging is unique because it allows you to enjoy high-quality wine in a convenient, single-serve package. The packaging is portable and lightweight, making it perfect for outdoor events, concerts, and festivals.
Can Zipz Wine be recycled?
Yes, the packaging used for Zipz Wine is fully recyclable.
How should Zipz Wine be stored?
Zipz Wine should be stored in a cool, dry place, away from direct sunlight. Once opened, the wine should be consumed immediately or resealed and stored in the fridge.
Where can I buy Zipz Wine?
Zipz Wine is available at select retailers and events across the United States. You can also purchase Zipz Wine online through their website.
Is there a minimum order for purchasing Zipz Wine online?
Yes, there is a minimum order of 12 servings (equivalent to one box) when purchasing Zipz Wine online [9].
Can I return Zipz Wine if I don't like it?
Zipz Wine offers a satisfaction guarantee. If for any reason you are not satisfied with your purchase, you can contact their customer service team for a replacement or refund.
Is Zipz Wine available in other countries outside the United States?
Currently, Zipz Wine is only available for purchase in the United States.
What is the alcohol content of Zipz Wine?
The alcohol content of Zipz Wine varies depending on the specific wine variety but generally ranges from 11% to 13% [10].
Can Zipz Wine be stored in the freezer?
It is not recommended to store Zipz Wine in the freezer, as this could affect the quality of the wine and alter its taste.
Does Zipz Wine offer any non-alcoholic beverage options?
Currently, Zipz Wine only offers alcoholic wine options.
How does Zipz Wine's packaging affect the taste of the wine?
Zipz Wine's packaging is designed to keep the wine fresh and preserve its quality. The packaging does not affect the taste of the wine.
Can Zipz Wine be used for events or parties?
Yes, Zipz Wine is a popular choice for events, parties, and other gatherings because of its convenient packaging.
Does Zipz Wine offer any discounts or promotions?
Zipz Wine occasionally offers discounts and promotions for customers, which can be found on their website or social media pages.
Where is Zipz located?
Zipz Wine is located in Santa Barbara, California, in the United States.
Is Zipz still in business?
Yes, Zipz Wine is still in business, but they are no longer producing wine. They have shifted their focus to licensing their innovative packaging.
How much does Kevin O'Leary profit from Shark Tank?
The amount of profit that Kevin O'Leary, or any other Shark Tank investor, makes from their investments is not disclosed publicly.
Who is Zipz Wine's competitor?
Zipz Wine has several competitors in the single-serve wine packaging industry, including Copa Di Vino, StackTek, and Tastry.
When was Zipz on Shark Tank?
Zipz Wine appeared on Shark Tank in Season 5, Episode 7, which aired on November 8, 2013.
Who is the wine guy on Shark Tank?
The wine expert on Shark Tank is Gary Vaynerchuk, who has appeared as a guest Shark on several episodes.
Was Wine Balloon successful?
Wine Balloon, a product that allows users to preserve wine by removing the air from the bottle, was not successful on Shark Tank. None of the Sharks made an offer to invest in the company.
Who got the deal from all 5 sharks?
There have been several entrepreneurs who have received offers from all 5 Sharks on Shark Tank, including Jamie Siminoff of Ring and Anna and Samantha Martin of Skinny Me Tea.
Has anyone sold their entire company on Shark Tank?
Yes, several entrepreneurs have sold their entire company on Shark Tank, including Jamie Siminoff of Ring and Brent and Bryanon Borders of Beard Head.
When was Shark Tank canceled?
Shark Tank has not been canceled and is still airing new episodes as of 2023.
How much is Lori from Shark Tank worth?
Lori Greiner, also known as the "Queen of QVC", has an estimated net worth of $150 million, according to Celebrity Net Worth [11].
Useful Video: Zipz Wine – Beyond The Tank
References:
https://www.mashed.com/797688/heres-what-happened-to-zipz-wine-after-shark-tank
https://bizzbucket.co/zipz-wine-shark-tank-update/
https://justwineapp.com/article/zipz-wine-update-what-happened-after-shark-tank
https://biznewske.com/zipz-wine-shark-tank-update/
https://www.sharktankblog.com/business/zipz/
https://www.sharktanksuccess.com/zipz-wine-biggest-deal-in-shak-tank/
https://thesbjournal.com/featured/securing-the-biggest-deal-in-shark-tank-history-2-5m-turned-into-big-time-trouble/
https://www.lohud.com/story/news/local/2014/12/09/shark-tank-zipz-wine-gets-record-deal/20159593/
https://gazettereview.com/2016/06/zipz-now-shark-tank-recent-updates/
https://www.reddit.com/r/sharktank/comments/al2xlh/what_happened_to_zipz_wine/
https://sharktanktales.com/zipz-wine-shark-tank-update/