On Shark Tank, xCraft pitched their idea for a new type of drone that could be controlled remotely. They managed to secure a deal with all five sharks, but what happened to them after the show aired? In this article, we will answer some common questions about xCraft and provide useful tips on what you can do if you're interested in starting your own business. Thanks for reading!
xCraft: What Happened After Shark Tank
Drones have become increasingly popular over the last few years, and for good reason. They are a great way to capture aerial footage, survey large areas such as farms or construction sites, and even deliver packages in certain instances. This is what attracted xCraft Enterprises to the Shark Tank stage in 2015. xCraft presented their innovative drone that is a part drone and part remote control airplane. This was set to be a future leader in the drone industry. It was created by JD Claridge and Charles Manning.
Now let's see what an XCraft drone is in detail.
The XCraft also comes with a few other features such as a GoPro camera count. This allows you to film high-quality videos from incredible highs and speeds! The drone also comes with a built-in stabilizer which helps with keeping the drone level in mid-air and during those quick turns.
What users have noticed about this drone is how fast the batteries drain and it mostly happens when the drone is in airplane mode. It can also be a bit tricky to set up for first-time users as the instructions are not that detailed. You should expect the drone to last from 15 to 22 minutes depending on how you're using it. Luckily, the batteries are replaceable and relatively affordable.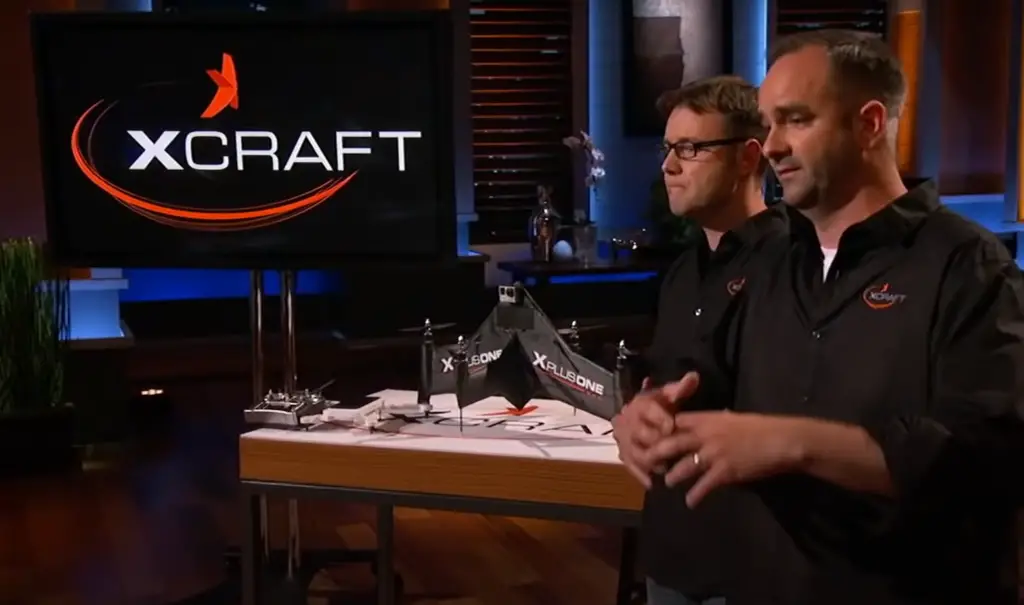 The product came to life thanks to the experiences of both founders. Manning was working as a CEO of a mobile analytics company and Claridge was an aeronautical engineer. They have teamed up and created their own company.
Before the appearance at Shark Tank, XCraft was still hiring and growing while they had a couple of thousand pre-orders placed. As for the manufacturing process, they plan on keeping all of it within the USA. They also have started a Kickstarter campaign and exceeded their initial $ 50,000 goal big time! They raised over $ 143,000!
JD and Charles then tried starting another campaign, specifically for a drone that lets your mobile phone fly. This time, however, they failed to hit the $ 250,000 goal and only reached about $ 130,000.
The company sells drones mainly on its official websites. The prices vary from $ 1549 to $ 2199. The first price is for a DIY kit where you need to make all the assembly and setting-up manually and the other one is for a ready-to-fly model.
The team wanted to grow and expand their business by getting some help from the Sharks. So how did it go for them? [1] [2] [3]
xCraft at the Shark Tank
JD and Charles went to the Shark Tank and they pitched their idea. To push their business forward, they needed a $ 500,000 at 20% equity stake from the Sharks.
The duo mentions to the sharks how the drone industry is a quickly evolving industry and the potential for growth it has. They also highlighted that their product, the X PlusOne was a revolutionary drone & plane hybrid which was easy to fly and packed with a stabilizer & camera mount which action photographers would admire. Then they proceed to demonstrate to the sharks how their product is constructed and how easily this could be flown.
Another huge benefit the XCraft drone has is automotive flying. The user simply needs to build a flight plan, and the drone will take off and do its mission. This helps automate photography missions and other tasks without the need for a person flying them.
The team also reminds the viewers who might be interested in buying their drones about the rules of flying drones in public areas. They also mention the price of their drone and the parts it would include in one package.
They are only pre-selling their product so far but already managed to make around $ 173,000 in pre-sales. As for the costs involved with building the drone, they estimate it around $ 400 for each unit.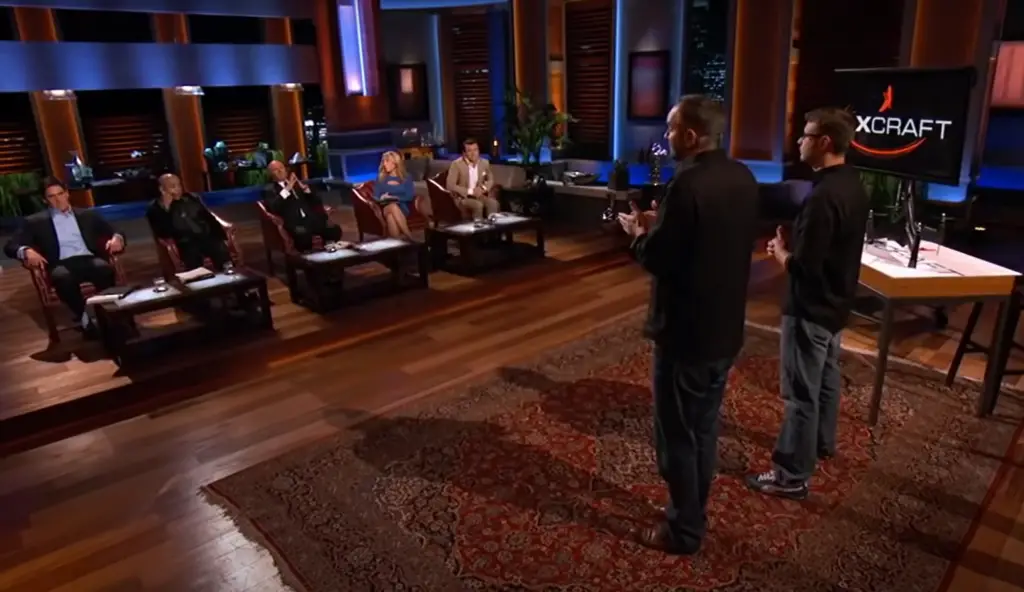 After the presentation is over, Daymond wonders whether they really do need help from the Sharks or if they can do it on their own. The team responds that they need the help of the sharks to speed up distribution, especially because shipping drones is a difficult process.
Kevin was the first to make a deal offering $ 500,000 for a 35% stake in the company. The other sharks too are preparing to make their offers. Daymond foresees a terrible fight between everyone and proposes a shared deal of $ 1,500,000 for all Sharks at 25%. Kevin agrees and Lori proposes a lower equity of 20%.
If all five sharks would agree, each shark would split $ 300,000 for a 5% equity stake in the company. And this sits well with all the sharks, but Mark.
Mark wasn't ready to jump fast on the deal and wanted to ask more questions about the product. What he wonders about the most, is whether JD and Charles have worked with other investors. They respond that they are already working with investors and they have no problems talking to other investors. In fact, they'd prioritize the sharks over other investors. They plan on staying clean throughout the whole process.
The Sharks then proceeded to negotiate the deal and in the end, they agreed on Daymond's offer of $ 1,500,000 for all five Sharks at a 25% equity share. Everyone was happy with the deal and JD & Charles were grateful for their new partnership. [2] [3]
How is xCraft Doing After the Show?
After the episode aired, XCraft gained a huge following. This helped increase brand awareness and sales significantly. In fact, the popularity hit J.D. and Charles so hard, the official website crashed on the night episode aired due to the high volume of buyers. Luckily they had managed to recover it by the next morning.
The success didn't stop there, as XCraft Phone Drone Kickstarter had finally managed to hit its goal at the same time. Now, XCraft is an established company in the drone industry and has expanded its product line to include many different types of drones.
Unfortunately, it does seem that the joint deal between all five sharks had never closed. However, that didn't stop XCraft from succeeding.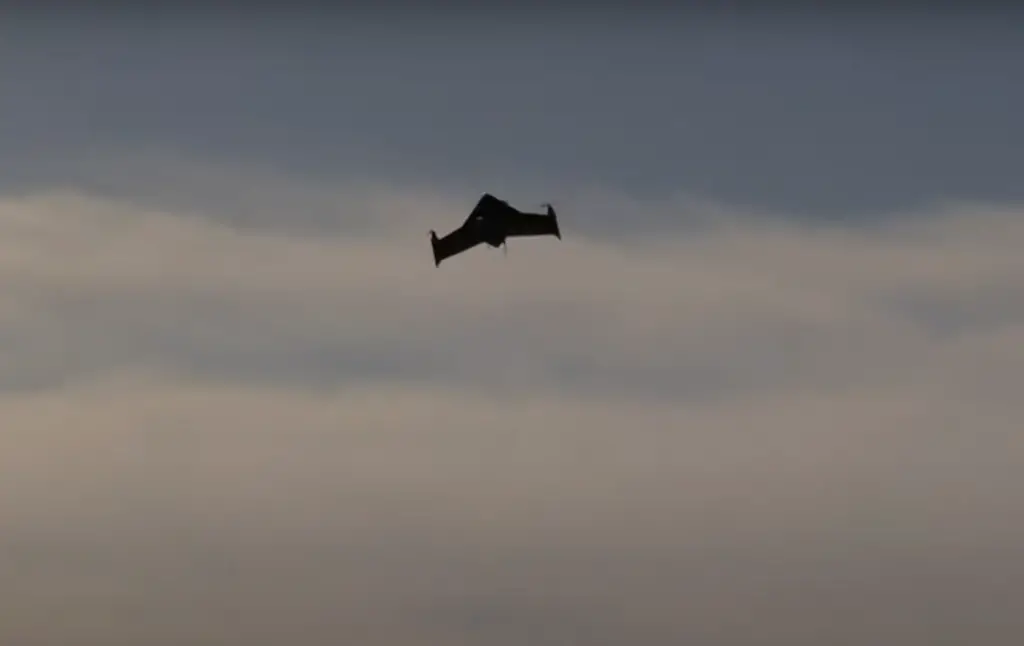 Instead, the company went to StartEngine, a crowdfunding platform, to raise money for its products. This turned out to be a success and XCraft was able to raise more than $ 1,000,000 in total. This allowed the company to expand its product lineup, hire new employees and focus on new markets.
They also have introduced several new models of drones, such as the Panadrone, which is a corded drone that can operate for unlimited time but in confined spaces. Additionally, XCraft also released the Maverick Cinema model (drone equipped with an HQ camera, specifically for photographers and filmmakers.
They aren't shy of partnering up either and have partnered with several companies in the past for their products. This includes a recent collaboration between XCraft and T-Mobile to produce a new drone model.
Unfortunately, the Phone Drone hadn't done as well as the other drone models due to its niche. So J.D. and Charles had to discontinue its production a few years after introducing it. What's more, they aren't focusing on selling drones directly to customers anymore and moved on to selling them in bulk for services that require drones.
The xCraft drones have become a hit in public safety, first responder, search, and rescue operations. It has been reported that they are used by many government agencies in the US. Mapping is also one of the major services that use XCraft drones as it captures very detailed imagery with its cameras. This technology has been growing in popularity and has also helped open up new opportunities for xCraft.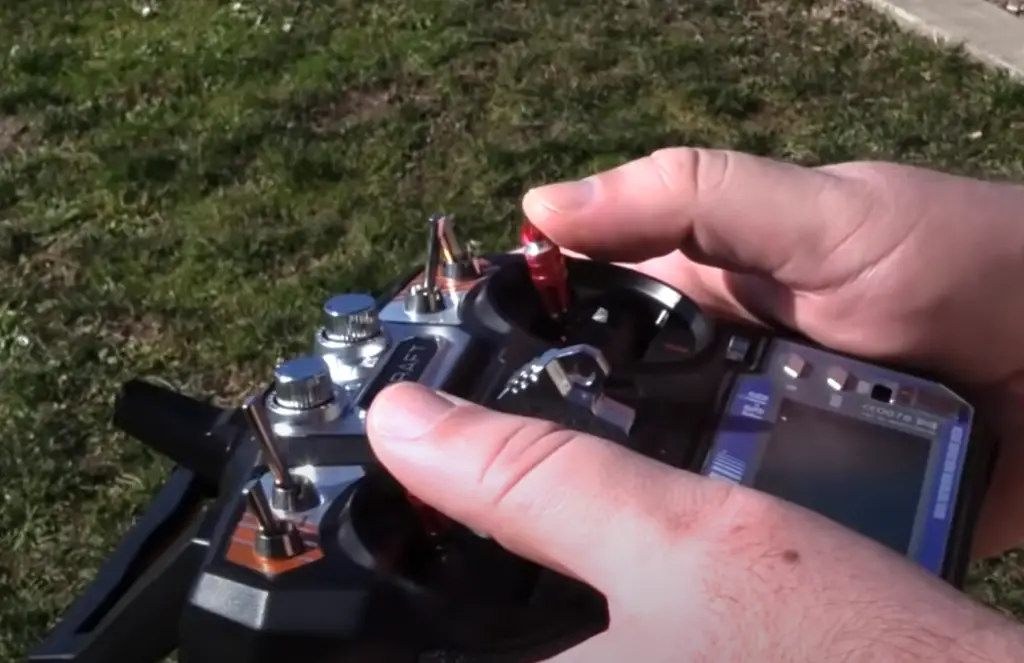 And the company has huge ambitions for the future too! They said they are planning on developing flying cars in the future when such technology becomes available. This will make them a major player in the industry if they are able to accomplish this feat.
As far as the sales go, at the time of writing this article (2023), XCraft is reported to be doing very well. The company is constantly raising more than $ 6,000,000 annually and doesn't seem to stop anytime soon. [2] [3]
XCraft Net Worth
The xCraft net worth after Shark Tank is unknown, as the company has not publicly disclosed any financial information. However, it is believed that they were able to raise a significant amount of funds from their appearance on the show.
Judging by the variety of factors, xCraft is estimated to have a net worth of around $ 8 million. This is an impressive number, considering that xCraft had to find the funding on its own since the deal with sharks didn't go through as planned. [3]
---
FAQ
What happened to xCraft from Shark Tank?
xCraft was featured on the hit show Shark Tank in 2015. After making their pitch to the Sharks, they received a joint offer from all five sharks for $ 1.5 million for 25% of the company. The founders, JD Claridge and Charles Manning accepted the offer and struck a deal with the two Sharks.
However, they weren't able to finalize the deal as the Sharks could not agree on the terms. Still, they had managed to reach a huge success even without securing the investment. Following their appearance on Shark Tank, xCraft saw a significant rise in sales of their flagship product – The PhoneDrone.
The company was even contacted by the Department of Defence for the US Air Force to discuss potential uses for their drones. In addition, xCraft also received funding from other investors and launched several new products.
Who owns xCraft drones?
xCraft drones are currently owned and operated by xCraft Enterprises, LLC, a company founded by JD Claridge and Charles Manning. The two entrepreneurs first appeared on Shark Tank to pitch their innovative drone design, the X PlusOne. Eventually, they accepted a joint deal among all sharks!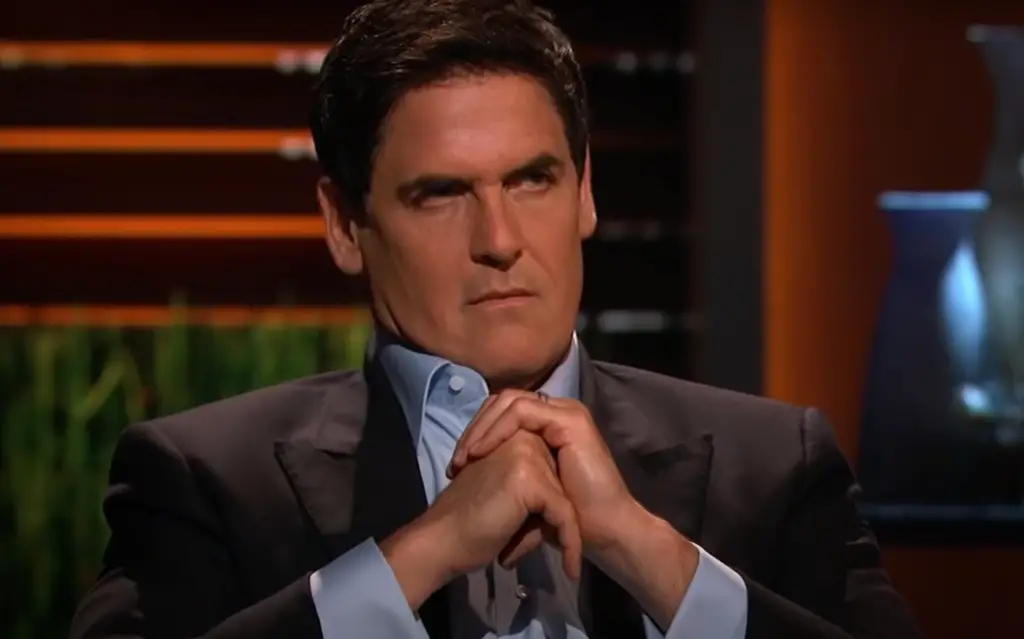 Unfortunately, the offer didn't come through but that didn't stop Claridge and Manning from pursuing their dreams. After the show, they have been working hard to perfect their design and develop a whole line of xCraft drones that could serve various purposes.
The duo has created an extensive range of high-end commercial drones like the X PlusOne as well as smaller recreational drones for aerial photography, virtual reality experiences, racing, and more. All of these drones are designed with advanced technology, incorporating features such as obstacle avoidance systems, automatic take-off/landing capabilities, long flight times, and much more.
How much is xCraft worth today?
Since xCraft first appeared on Shark Tank in 2016, the company has seen tremendous growth. As of 2022, xCraft's total valuation is estimated to be $ 8 million.
The company started out with a successful Kickstarter campaign for its flagship drone product and boosted its funding even further with StartEngine which earned them $ 1,000,000 more!
Right now xCraft is mainly targeting their products for various security and mapping services, and have even been contacted by the Department of Defence!
Which is the biggest drone company in the world?
The biggest drone company in the world is DJI, based in Shenzhen, China. Founded in 2006 by Frank Wang and a team of engineers, they have since become a leader in the consumer drone market with their wide range of products from entry-level to professional-level drones.
They offer innovative features such as obstacle avoidance for safer flying, the ability to follow targets autonomously, control via smartphone or tablet app, direct integration with digital cameras for automated aerial photography and cinematic footage, and much more. DJI's success has enabled them to acquire other companies like Hasselblad (a camera manufacturer) and Flyability (a collision-tolerant drone manufacturer). Additionally, their strong presence in the industry gives them a competitive edge when it comes to research and development, allowing them to stay ahead of the curve.
Useful Video: 5 Sharks Strike a Deal with xCraft Drones – Shark Tank
Conclusion
J.D Claridge's and Charles Manning's journey with xCraft was a rollercoaster ride that eventually ended in success. After appearing on the show, they were able to raise over $ 1 million in investments for their company and went on to create innovative products like the X PlusOne and Panadrone. Their success was largely due to their hard work and dedication, but also because of the publicity and exposure they got from the show. They now offer a range of products at competitive prices in the drone market, demonstrating that an appearance on Shark Tank can be beneficial for businesses.
While they weren't able to come to terms with the Sharks in the Tank, they were able to take their idea and make it into a profitable business. This is proof that even without an investment from the Sharks, entrepreneurs are still capable of succeeding with their ideas.
Right now they aren't focusing on selling drones for individual use, rather they are focusing on enterprise and commercial solutions. This has helped them reach a larger market, while still staying competitive in the drone industry.
Overall, xCraft was able to benefit greatly from appearing on Shark Tank and J.D Claridge and Charles Manning were able to turn it into a success story. Their experience is a testament to the power of hard work and dedication for entrepreneurs. With continued innovation, xCraft will likely continue to be a successful business in the drone industry for many years to come.
---
References:
https://www.sharktankblog.com/xcraft-drone-xplusone/
https://www.sharktankblog.com/business/xcraft-x-plusone/
https://insidergrowth.com/xcraft-net-worth/