If you're a fan of Shark Tank, then you're probably familiar with Vengo. This ingenious invention was pitched on the show and quickly caught the attention of the sharks. But what happened after Vengo appeared on Shark Tank? Did it become a household name? Or did it fade into obscurity? In this blog post, we will take a look at what happened to Vengo after its appearance on Shark Tank.
What is Vengo?
Vending machines are everywhere. They're in gas stations, grocery stores, malls, and even some office buildings. These machines are stocked with drinks, snacks, and sometimes even electronics or other items.

While vending machines are convenient, they're not always reliable. Sometimes they're out of stock, or the product you want is unavailable. Other times, the machine may be out of order entirely.
Moreover, they usually take a lot of space and require regular maintenance. This can be annoying for customers and business owners alike.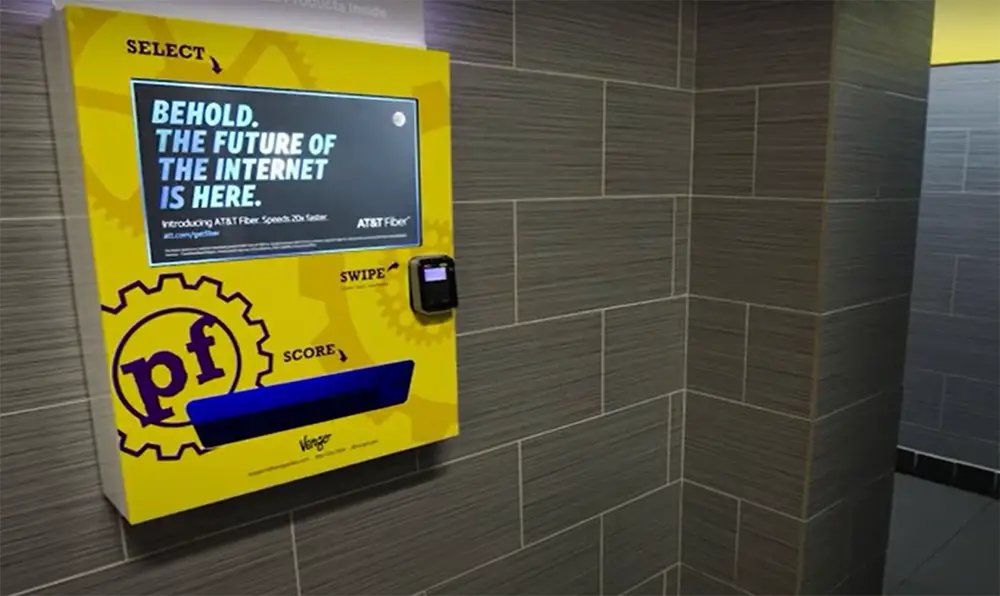 This is where Vengo comes in. Vengo is a new type of vending machine that offers a more convenient and reliable experience. These machines are smaller and easier to use than traditional vending machines. They also accept credit cards, so you don't have to worry about having enough coins.
Vengo's touch screen vending machine allows users to quickly and easily order drinks, snacks, or other products with just one tap. The sleek design of this hi-tech smart appliance means that it also keeps track of items so there are no excuses when your favorite snack is running low!
Vengo offers a new way to sell small items that's not just easy but also more profitable than traditional vending machines. Unlike the bulky and heavy options you see in stores, Vango is discreetly sized so it can fit anywhere – even on your desk at work! This machine contains small items such as candy, gum, and mints that are perfect for a quick pick-me-up. [2]
While the traditional kiosk has been around for years, it's now being replaced by a newer and better version thanks to advancements in technology. The machines themselves not only sell products but also display ads or multimedia content which greatly benefits both advertisers who advertise their brands alongside video feeds from store cameras as well users looking at all sorts of interesting things when they're bored on an errand run!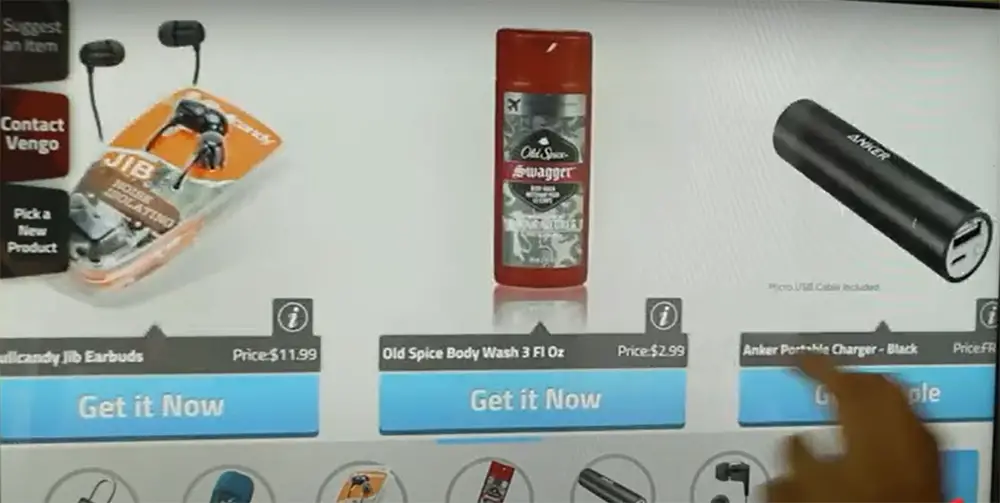 It is quite clear that Vengo has changed the game when it comes to vending machines and how we perceive them. These high-tech, sleek, and modern machines are not only convenient but also eco-friendly and efficient. With its easy-to-use interface and wide range of products, Vengo is quickly becoming the preferred choice for those looking for a better vending experience.
As for me, I think Vengo is a great innovation and am happy to see it on Shark Tank.
Who is Vengo's Founder?
Brian Shimmerlik and Sam Bofill are the proud founding fathers of Vengo vending machines from New York.
With a degree in mechanical engineering from the University of Massachusetts Amherst, Steven has been able to build his own company and work towards fixing global problems like climate change. Brian also graduated with an MBA from New York University's Stern School Of Business where he focused on how businesses can be more profitable by focusing their efforts on high-value customers or markets that offer long-term growth potential rather than low-margin spending across all parts of the world economy.
Brian realized that his career wasn't what it should have been, so he decided to take the risk and intern at Conductor Inc. A few months into working there as an unpaid assistant accountant for two weeks before deciding on whether or not this is something worth doing full time was when everything changed!
Steven's career has included a number of interesting jobs, all in the field of technology. He started off working as an engineer at Scratch Interactive before founding Sikorsky Aircraft and then later becoming their lead front-end developer where he worked on projects for several years.
Brian Shimmerlik was stuck in traffic one day and had an idea that led to him creating snacks available everywhere. He teamed up with Steve Bofill, who helped design the product for consumers while Brian worked on his MBA. [3]
The Taxi Treat's vending business has been a huge flop. Despite $1 million from investors, they have yet to see any success whatsoever with their investment. After the not-so-successful launch of TaxiTreats, the Vengo team put their compact invention into the revolutionary hi-tech vending machine of the future. [4]
The first step was to design a sleek machine that would be impossible to miss. The next was to make sure it was packed with the most delicious snacks possible. After much testing, they had their final product: the Vengo vending machine!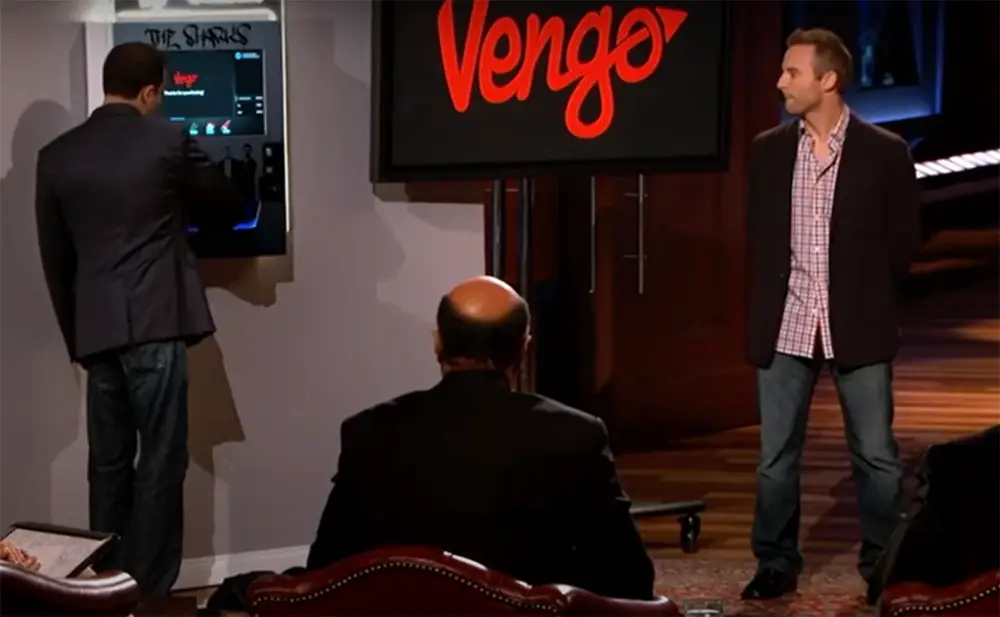 The device is capable of holding up to 6 different items and a total of 100 products, depending on the location and the total number that can be stored in each slot.
Brian and Steven were confident they could succeed in the business plan competition in New York but didn't think their idea would be enough to take home victory. However, they did win and were able to take their company public.
It was a turning point in their lives when they won the prize money. They finally had enough funds to launch Vengo and take on that final step forward into starting up their own business![3]
The first machine was placed in a bar in New York in 2013 and it was an instant success! People loved the convenience of being able to grab a snack without having to leave their seats.
The Vengo vending machine is easy to use because its operators know what sells and doesn't sell using real-time data. Field operators are able to quickly and easily replace any depleted cartridges in a matter of minutes. This not only saves them from having to take time off work but also ensures that customers continue coming back for more![4]
Why Do Customers Love Vengo?
Now that we've had a chance to talk about what Vengo is, let's take a look at some of the reasons that customers love this product.
First and foremost, customers appreciate that Vengo is an easy and convenient way to get their favorite products. Rather than having to go to a store or wait for delivery, they can simply stop by a Vengo machine and have their effect in hand within seconds.
In addition, customers love the fact that Vengo machines are always stocked with the latest products. This means that they never have to worry about being out of date or missing out on the latest trends.
In addition, customers appreciate the fact that Vengo machines are typically located in high-traffic areas. This means that they can always find a machine when they need it and that they never have to go out of their way for their favorite snacks.
Finally, customers like Vengo machines accept credit and debit cards. This means that they can always pay for their products without having to carry cash. This is a huge convenience for customers who are always on the go.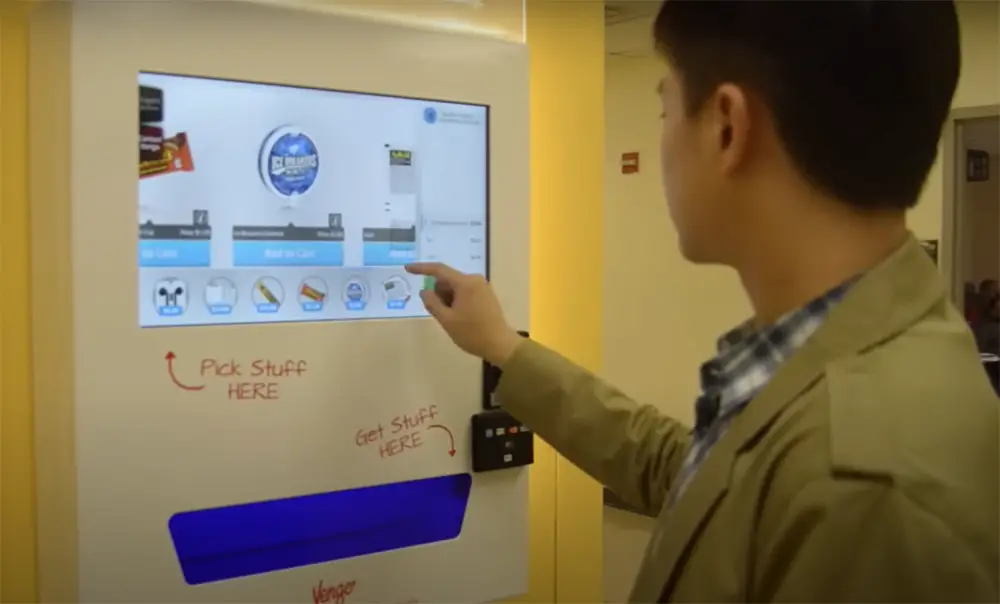 For business owners, Vengo machines offer a number of advantages as well.
First and foremost, they provide an easy and convenient way to reach their target market.
In addition, they offer a great way to boost sales and increase brand awareness. It has been shown that businesses that have Vengo machines in their store tend to see an increase in sales.
Moreover, Vengo machines are small and compact, so they take up very little space and can be placed almost anywhere. This is ideal for businesses that have limited space.
Also, Vengo machines are relatively low-cost and require very little maintenance. They are a great way to get started in the vending industry without breaking the bank.
Finally, Vengo machines are a great way to promote loyalty among customers. Customers who use Vengo machines tend to be more loyal to the businesses that have them.
Overall, there are many reasons why customers and business owners like Vengo machines.
Did Vengo Get a Deal on Shark Tank?
The short answer is yes, Vengo did get a deal on Shark Tank. But the story doesn't end there.
Steven and Brian are willing to get $2 million in exchange for 12.5% of Vengo, their in-store digital vending machines.
The Sharks are impressed by the company's product, but they want to know more about how it works and their business plan.
Steven says the company is kind of like a media firm, but instead they make money by providing software that helps to run the hardware. When you buy a machine from them, it's at cost and then they manage the software.
Maintenance-free beauty! The cost is only $20 per month and the machines are in control of what goes into them.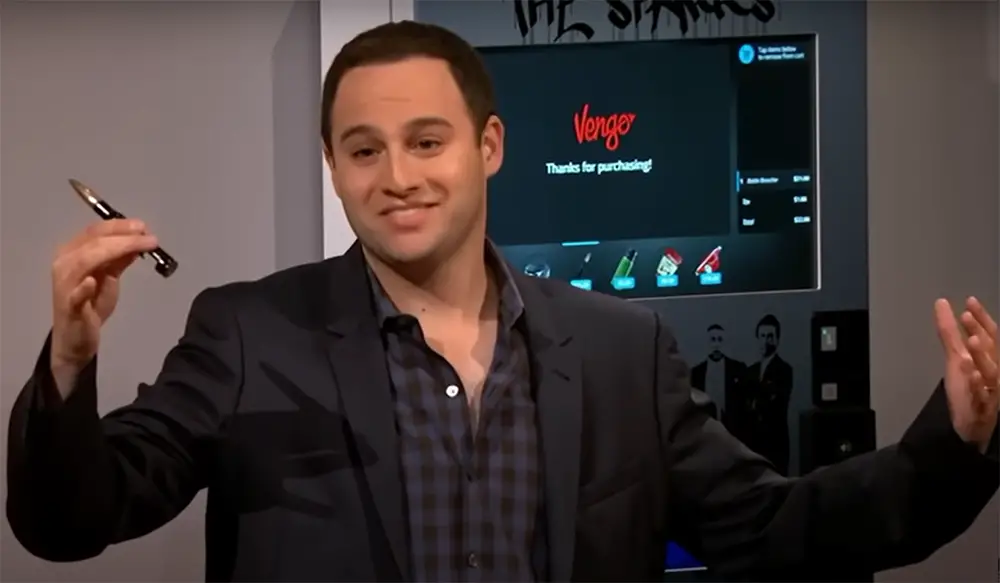 The company has a forecast of $1 million in revenue for this year. They charge providers of the product, which costs about 200 dollars every month!
They are able to make a lot of money by charging people for contracts and advertising on screens.
Mark Cuban expanded his business empire by investing in another company, but he eventually backed out because there would have been too much competition for Vengo.
Vengo has not only raised $3.5 million but also convinced a chocolate manufacturer to invest in them! That is why they ask for $2 000 000 from the Sharks. [2]
Whether or not the couple made a good decision is up in the air, but they got off easy with Lori Greiner and Kevin O'Leary. For 3% equity, they're only paying back $2 million over 36 months at 7%.
Well isn't that something?
Is Vengo Still in Business?
The appearance on the show had a huge impact, making that startup popular enough to sign an agreement with Blackstone Launchpad.
Hyatt Hotel gave the vending business an incredible opportunity to grow and thrive
The generous support from Hyatt hotel not only helped fuel our expansion but also provided us with incredibly helpful resources.
As of August 2022, Vengo is very much still in business.
Since appearing on Shark Tank, Vengo has continued to grow and expand its operations. The company has developed a number of new products and services. It has also expanded its reach, now serving customers. Now they have over 1500 machines in such places as colleges, gyms, and grocery stores. [2]
The company has been featured in a number of publications, including Forbes, Inc., and Entrepreneur.
FAQ
Is Shark Tank scripted?
No, Shark Tank is not scripted. The show is real and the Sharks are real investors. However, the producers do work with the entrepreneurs to ensure that their stories are interesting and will make for good television.
Do the Sharks ever invest outside of the show?
Yes, the Sharks have made investments outside of the show. In some cases, they have been able to work with entrepreneurs to get a deal done that would not have happened on the show.
How often do sharks fight on the show?
The Sharks do not always see eye to eye and there have been a few times when they have gotten into heated arguments. However, they usually are able to work together and come to an agreement.
Do entrepreneurs get paid to be on Shark Tank?
No, the entrepreneurs are not paid to be on Shark Tank. They only receive an appearance fee if they are selected to appear on the show.
Useful Video: Shark Tank Breakdown – Ep 12 – Beer Blizzard, Vengo, The Good Promise, Wondercide
Final Thoughts
Vengo was definitely one of the more unique businesses to appear on Shark Tank. And while they didn't end up getting a deal from any of the Sharks, it's safe to say that they've been doing pretty well for themselves since then.
Now you know a little bit more about what happened to Vengo after Shark Tank. If you're ever in need of a quick snack, be sure to check out one of their machines! You might just be surprised at how convenient they are.
That's the story of Vengo so far. It's been a wild ride, and we're not done yet. We'll keep you updated on our progress and what the future holds for us. Thanks for following along!
Do you have any thoughts on Vengo or the Shark Tank episode? Let us know in the comments below!
Thanks for reading! We hope you enjoyed this post. If you did, please share it with your friends and family! Also, be sure to check back soon for more updates on Vengo. Until next time!
References:
https://insidergrowth.com/vengo-net-worth/
https://bizzbucket.co/vengo-shark-tank-update/#Is_Vengo_is_still_in_business
https://techiegamers.com/vengo-net-worth/
https://www.sharktanksuccess.com/vengo-vending-machine/