Millions of people tune in to Shark Tank every week to see entrepreneurs pitch their businesses to a panel of wealthy investors. Some of these businesses go on to achieve great success, while others quickly disappear from the public eye.
Uprising Bread was one of the many breeds targeted at vegan and gluten-free consumers that appeared on Shark Tank. Despite a successful pitch, the company did not receive an investment from any of the "sharks". However, this didn't stop Uprising Bread from becoming one of the most successful bread companies to have ever been featured on the show. So what happened to Uprising Bread after Shark Tank? In this article, we will answer that question and provide some useful tips for entrepreneurs who want to make a successful pitch on the show.
Creators of Uprising Bread and Their Story
Some people cannot eat bread due to gluten intolerance, which is a medical condition caused by an inability to properly digest the protein found in wheat, rye, and barley. People with gluten intolerance may experience symptoms such as bloating, abdominal pain, fatigue, and diarrhea after consuming foods containing gluten.
In some cases, the body reacts to wheat gluten as if it were a foreign invader, triggering an autoimmune response. This can cause inflammation in the intestines and can lead to further health issues such as nutritional deficiencies due to the malabsorption of nutrients from food.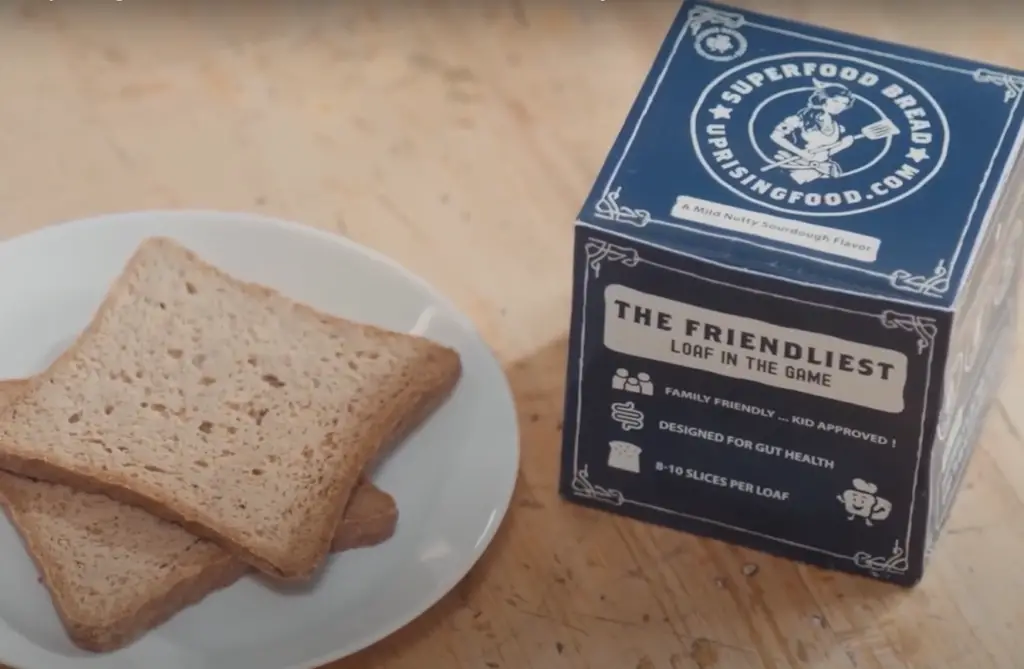 Uprising Bread is ideal for those who are on Keto or Paleo diets, as well as those who avoid sugar. It is also dairy-free and vegan. The company has created a range of products, from their flagship original loaf to bagels, rolls, and flatbreads that are all naturally gluten-free and made with a unique blend of low-carb flours like almond flour and coconut flour.
They managed to get support from hundreds of customers as can be seen from the user reviews on their official website. Besides bread, the company also makes chips using the same ingredients. William came up with an idea when he realized that he wasn't getting enough fiber in his diet due to intolerance to gluten. That's why he decided to create a bread that is both gluten-free and high in fiber. He teamed up with his wife, Kristen, to turn his idea into reality and Uprising Bread was created. The fiber-filled "secret sauce" consists of psyllium husk powder, flax seeds, and almond flour – which ensures every slice gives you 36% of your daily fiber requirement.
The couple struggled with inventory and sold their products directly to customers and through their website. To get some help with capital and sales, they decided to appear on the ABC TV show "Shark Tank". [1] [2]
Uprising Bread at Shark Tank Pitch
Kristen and William come to The Tank with the hope of receiving $ 500,000 in exchange for a 3% equity stake in their company. A valuation this high makes the sharks let out a chuckle, but that didn't stop the couple from presenting their product.
They explain to the sharks what makes Uprising Bread different from other gluten-free bread on the market. They emphasize that this product not only tastes great but also provides a healthy alternative for those with gluten intolerance. They provide the sharks with samples, and they like it!
However, what the sharks don't like is the price tag. They think that it is too expensive and the couple doesn't bargain well with them.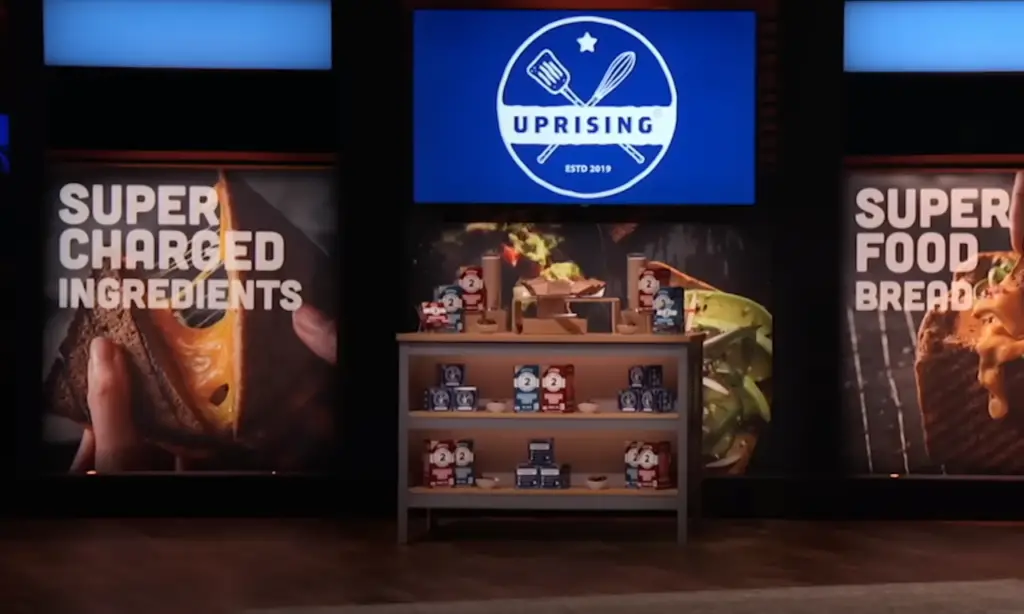 The Schmachers are committed to revolutionizing the industrialized bread sector in order to battle illnesses caused by processed foods. William's death had health issues, and what helped him exponentially was a good diet, and he wanted to share that with other customers.
Last year, our sales skyrocketed from $ 85,000 to an incredible almost $ 1 million. But that's nothing compared to this year – in the first half of 2021 alone we have achieved over $ 2.1 million in sales! However, this success wasn't easy for them as they have suffered $ 1 million in losses since starting. The price of crafting each cube and accounting for shipping costs renders them unprofitable with a mere $ 3.60 in clear profit.
This doesn't sit well with the sharks at all. Barbara feels like she will only lose sleep by investing in Uprising Bread. Lori, while liking the bread itself, isn't a fan of the valuation and goes out as well. Kevin doubts he will ever gain his money back by investing and Emma doesn't believe they will ever become profitable. Mark asks them why they think they lack profit and their answer makes him pass on the deal as well.
As we can see, the journey of Uprising Bread on Shark Tank wasn't a smooth one. They weren't able to get an investor and left the tank without making a deal. [2]
How is Uprising Bread Doing After the Show
So, how did Uprising Bread fare after Shark Tank? Well, it looks like the company is doing better than ever!
Appearance on Live TV will boost nearly anything, and this is the case with Uprising Bread too. It was reported that the company had a huge surge of orders after their episode aired. This made them unable to keep up with the production and they ran out of stock temporarily.
However, not everyone was happy and nice about the product. In fact, many people weren't happy with the fact that the bread wasn't sliced. The price only further added to the dissatisfaction.
The Schmachers are also working on expanding their product line, with a new range of products in the works, including energy bars and ready-to-bake mixes. This will help them capture an even bigger market share and improve their profits as well.
They have also introduced merchandise, including T-shirts, butter knives, and more. This move is sure to bring in additional revenue streams, allowing them to become more profitable.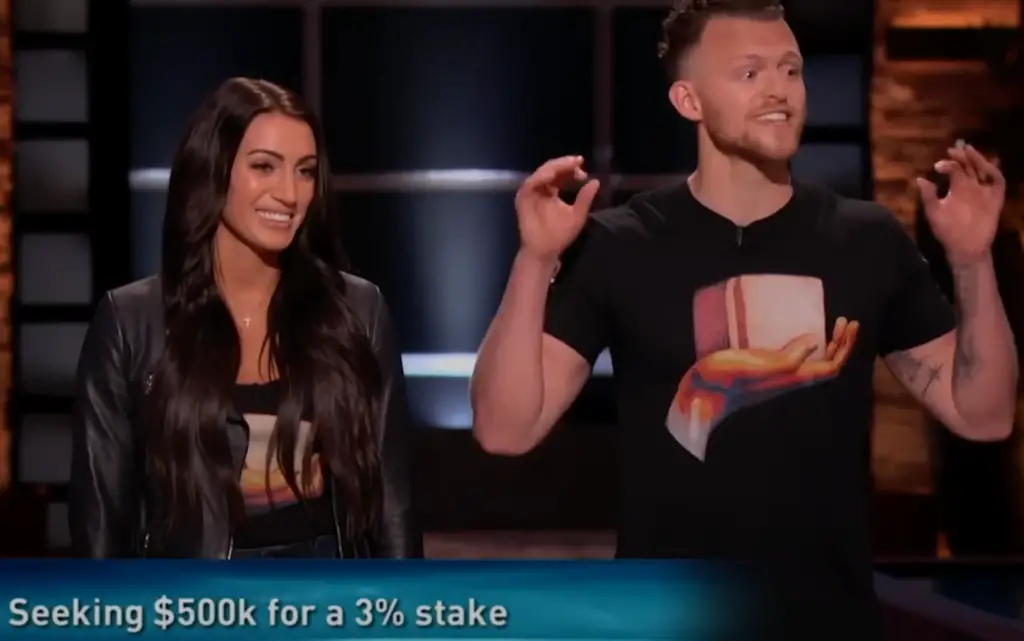 As for the social media presence, the company had managed to collect quite a community! Their Instagram page boasts 12k followers, and their Facebook page has an impressive 4k likes. They are constantly updating their socials with delicious recipes and other food-related content, so if you're looking for some tasty meal ideas, Uprising Bread is the place to be.
They also appeared on large media outlets like Business Insider, CBS, and NBC. This indicates the growing popularity of Uprising Bread.
Uprising Bread is now on the path to great success, and all this was possible because of its appearance on Shark Tank! Despite not making a deal, they were able to gain massive exposure through the show, which has ultimately worked in their favor. All in all, it looks like the Schmachers have made a name for themselves with their Uprising Bread. The company is doing better than ever and they are sure to keep on growing and expanding into the future. [2] [3] [4] [5]
Uprising Bread Net Worth
So, what is the net worth of Uprising Bread? With their impressive sales and growing popularity, it's no surprise that the company has a bright future ahead.
It's clear that Uprising Bread has come a long way since its appearance on Shark Tank. They have been able to capitalize on their exposure from the show and turn it into something special. Their products are now widely available across many stores in the US, making them truly successful. [6]
Uprising Bread Competitors
While Uprising Bread offers a unique bread product, there are some similar products available in the market. Here's a look at some of Uprising Bread's competitors:
O'Doughs
O'Doughs is a brand of gluten-free, vegan, and organic certified bakery products. O'Doughs was founded with the mission to create delicious, healthier baked goods that can be shared by everyone regardless of dietary restrictions – from those following a strict gluten-free diet to those looking for healthier options.
The O'Doughs product line includes an array of tasty treats such as cookies, muffins, pizza crusts and much more made with simple ingredients like almond flour and tapioca starch. All of their products are free from common allergens like wheat, dairy, eggs, and nuts making them safe for anyone with allergies or dietary restrictions. The company also takes great care to ensure its products are non-GMO and free from artificial colors, flavors, and preservatives.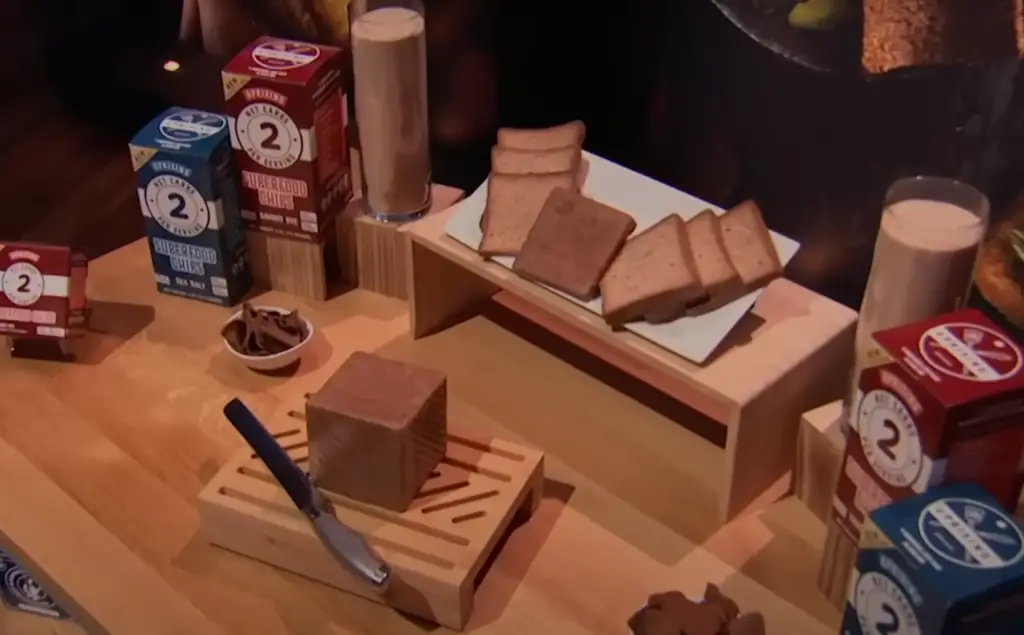 Carbonout
Carbonout is a brand of bread made with 100% whole grains and natural ingredients. Carbonout products are created to have as little carb and sugar as possible, while still being full of flavor. The bread comes in a variety of flavors including classic white, grainy multi-grain, seed loaf, and sprouted wheat.
Carbonout's products are free from preservatives, artificial flavors, and additives. All the ingredients are natural and minimally processed. They also take great care to ensure their products are GMO-free and sourced with sustainability in mind. Their commitment to quality is what sets them apart from other brands in the market.
And they offer gluten-free and vegan alternatives as well.
Julian Bakery
Julian Bakery is an American health-food company. The company specializes in gluten-free, dairy-free, low-glycemic, Paleo, and ketogenic diet-friendly products such as bread, cookies, muffins, and toaster pastries. Julian Bakery also offers a variety of plant-based protein bars and supplements.
The mission of Julian Bakery is to provide customers with healthy food choices that are free from refined sugars, grains, and other unhealthy ingredients. All products are made with high-quality ingredients such as coconut oil, almond flour, and grass-fed whey protein. In addition to offering delicious treats that adhere to dietary restrictions, the company strives to educate consumers on how they can live healthier lives through food choices.
---
FAQ
Did Uprising Bread get a deal at Shark Tank?
Unfortunately, Uprising Bread did not get a deal from the Sharks. Although all of the Sharks were satisfied with the product itself, the price and the losses the entrepreneurs were facing were too much for them to invest in.
Despite that, Uprising Bread received seed funding from other sources after their appearance on the show. With this new investment, the company was able to expand and develop a subscription service. This allowed customers to receive fresh-baked bread every month at a discounted price.
What is Uprising Bread?
Uprising Bread is a gluten-free bread brand that was featured on Shark Tank in 2018. Founded by husband-and-wife team Kristen and William Schumacher, Uprising Bread specializes in baked goods made from organic quinoa, chia, flaxseed, and other gluten-free grains. All products are free of preservatives, additives, and artificial ingredients. The company prides itself on being a socially conscious business that is committed to creating healthy products for its customers.
The team's goal is to provide a healthy lifestyle option for people who are gluten-intolerant or have Celiac Disease.
What Happened to Uprising Bread after Shark Tank?
Following their appearance on Shark Tank, Uprising Bread had a flurry of activity. In the immediate aftermath, they experienced an influx in orders and visibility that quickly filled their bakery with hundreds of orders.
While they failed to get a Shark on board, they quickly raised the necessary funds to expand their operations and production. They also secured a distribution deal with Whole Foods that was instrumental in getting Uprising Bread's products into hundreds of stores around the country.
This massive growth gave Uprising Bread the opportunity to hire more staff and increase production even further. With this new capacity, they were able to begin offering their bread nationally.
What is Uprising Bread revenue?
Uprising Bread reported an annual revenue of $ 5 million in 2021. After their season 8 episode of Shark Tank aired, the company saw a major spike in sales that validated the product's potential. Since then, Uprising Bread has expanded its offerings to include an array of bread and grains ranging from classic sourdough to spelled and more.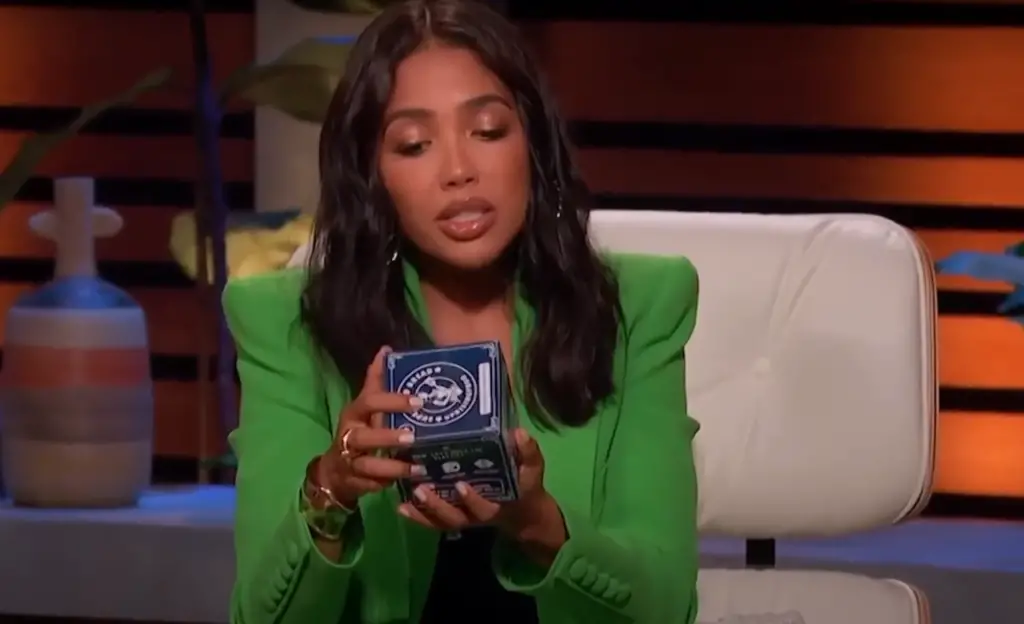 The net worth of the company is around $ 1,2 million as Uprising Bread mostly invests its profits in product development and marketing.
What was the expensive bread on Shark Tank?
The expensive bread on Shark Tank was Uprising Bread, a unique type of unsliced gluten-free bread created by entrepreneurs Kristen and William Schumacher. Their recipe was inspired by their grandmother's traditional Italian recipes, but they updated it to make it easier and more accessible for modern households. The entrepreneurs pitched the idea of Uprising Bread to the Sharks however, they were not able to get an investment.
Each cube of bread yields 8 slices, making it a bit costly at $ 12 per cube which makes it a premium product.
What is the square loaf of bread on Shark Tank?
The square loaf of bread on Shark Tank is Uprising Breads. It was a business created by the husband and wife team, Kristen and William Schumacher. Schumacher wanted to create healthy, preservative-free bread that was made completely gluten-free and full of fiber. They came to the Shark Tank looking for an investment. However, nothing materialized from the show.
Despite that, the Schumachers still pushed on with the business and have seen success in their mission. They have achieved $ 5 million in annual sales which have been helped by their presence on Amazon, Whole Foods, and Trader Joe's.
Useful Video: What happened to Uprising Food After Shark Tank US Full Case Study and Product Net Worth
Conclusion
Uprising Breads' appearance on Shark Tank had positive impacts on the business. While they didn't get the support of the sharks, the publicity generated by their appearance on the show has been instrumental in helping them secure major retail and wholesale contracts. The company is now thriving with a $ 5 million annual revenue.
Uprising Breads has also become a solid player in the industry by creating an innovative product line that caters to special diets as well as providing gluten-free options for those with dietary restrictions. This product innovation has helped them stand out from competitors and gain recognition from customers all over the country.
Overall, Uprising Breads' appearance on Shark Tank not only gave them much-needed capital to expand their business but also allowed them to gain invaluable exposure and create a successful brand. Their success story is proof of the benefit that can come from taking risks and pursuing your dreams.
This concludes our Epic Guide on What Happened To Uprising Breads After Shark Tank. We hope this guide was helpful in providing an in-depth look into what happened after Shark Tank for Uprising Breads and how they've managed to become a success story today. Thank you for reading!
---
References:
https://www.sharktankblog.com/uprising-food-low-net-carb-bread/
https://www.sharktankblog.com/business/uprising/
https://www.uprisingfood.com/
https://www.instagram.com/uprising_foods/
https://www.facebook.com/uprisingfoodinc/
https://insidergrowth.com/uprising-foods-net-worth/