The popular ABC show Shark Tank offers entrepreneurs the chance to secure investments from a group of business moguls, also known as "the sharks." For some businesses, this opportunity can be life-changing. In the case of Copa Di Vino, things didn't go quite as planned. The owner, James Martin even managed to appear on the show twice! Here we will take a look at what happened to Copa Di Vino after Shark Tank.
History of Copa Di Vino Creator
James has made quite a lot of controversy in the Shark Tank due to his, quite arrogant personality. But he was also quite innovative. He had a successful track record of developing and marketing products, so the Sharks were willing to take a chance on him.
James first decided to enter the tank in season two of the show. He got an opportunity to get assistance from Kevin O'Leary, however, declined it. The Sharks were unimpressed with James' business management style and soon after the show, they all decided to end their involvement with Copa Di Vino.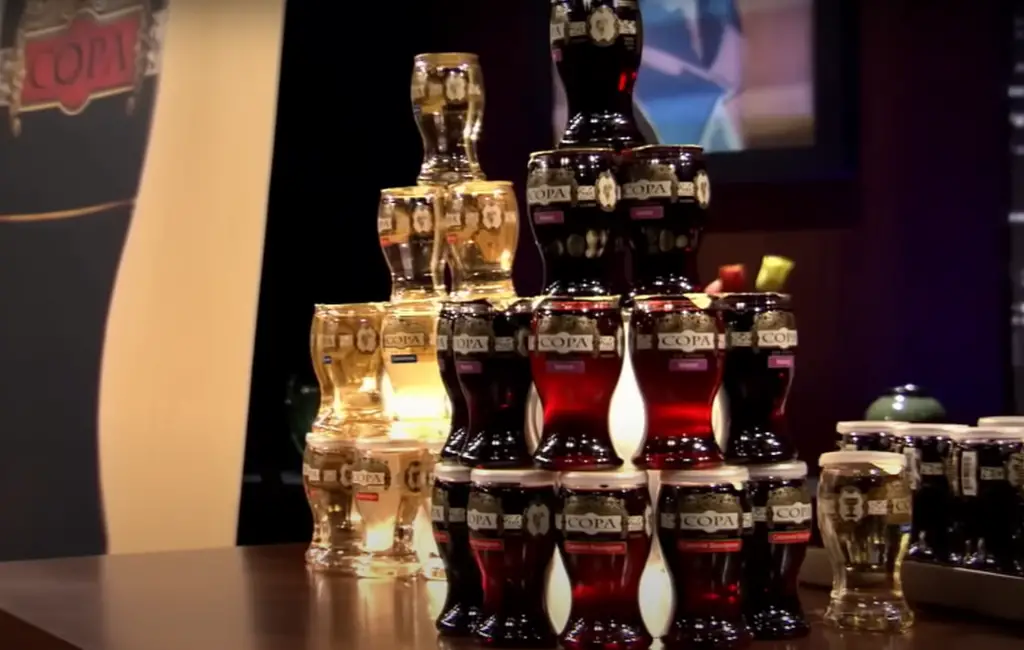 However he still wanted to get another shot at getting the support of a shark, so he returned to the show in the very next season where he didn't get any offers either. In the next section, we will explore what exactly happened to James and Copa Di Vino during the pitch and how it affected the business. [1] [2] [3]
What Happened During The Pitch?
At his second show appearance, Martin was seeking $ 300k for a 5% ownership in the business. In the year between the two seasons, he managed to reach $ 5 million in sales, but the business was still struggling. Still, James was looking to fund a second bottling plant, which he thought was necessary for the success of his business.
Kevin pointed out the disappointment he feels with James and the opportunities he lost due to his arrogance in the previous season, which made him more cautious about investing. Being a wine connoisseur, however, he liked the product and offered the same exact deal as before, a $ 600K for a 51% share of the business. Mark Cuban asks whether James would wiggle on his valuation, which leads to Kevin spiking another deal, a $ 300k for a 12% stake, but with the added requirement of a board seat for Kevin.
James wavers on accepting the offer and calls Jim Kock, a founder of Samuel Adams, for advice. Jim has seen Copa Di Vino's success with grocery and convenience stores and advises James to not accept the deals that undervalue the company. He says if James can get a better offer, he should take it.
When he stepped back into the Tank, he proposed to Mark an investment of $ 300K in exchange for 8% as a joint offer from Mark and Robert Herjavec with O'Leary's involvement.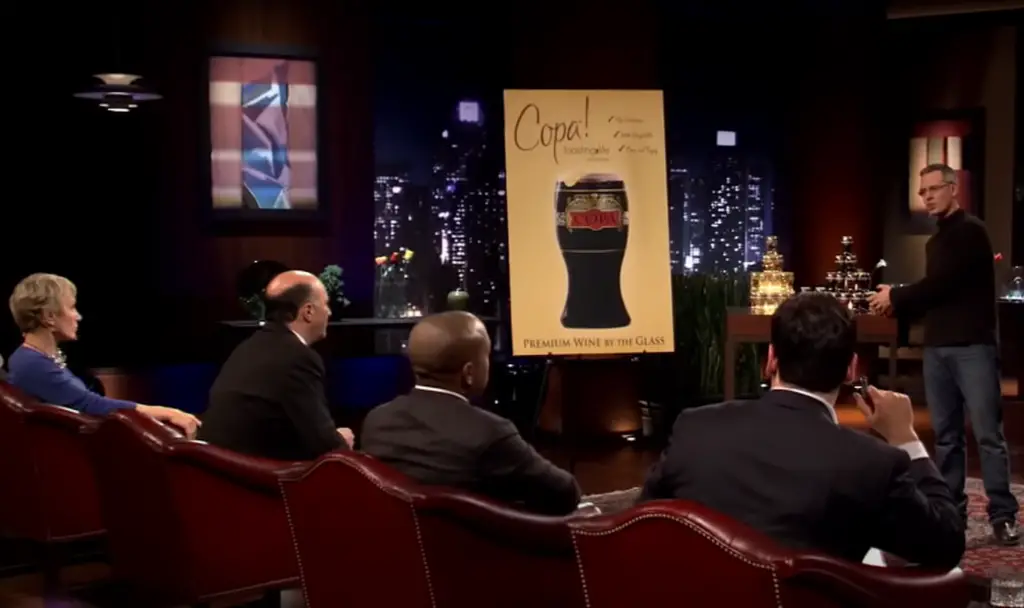 Martin takes an age to ponder the offer, leading both Mark and Robert to walk away in frustration; with his pride injured, Robert abandons the set, lambasting Martin for wasting their time. James leaves without accepting any of the offers, which left Kevin in disbelief as to why James didn't accept his deal. [3]
How is Copa Di Vino Doing Now
As you can see, the Shark Tank experience wasn't a positive one for James and Copa Di Vino. After the show, he decided to focus on building his business through other means. Many people actually speculated James was in the show just for the sake of exposure. And there might be some truth to that.
Shark Tank is incredibly popular and even appearing on the show will bring a lot of attention to a small business. James took advantage of that by building relationships with many distributors and retailers, establishing an online presence, and taking part in numerous wine-tasting events. Copa di Vino is thriving without the Sharks' help. Its reach continues to expand and can now be found in any shop that sells wine – truly impressive! In fact, James himself says that not getting a deal with a shark was one of the best things that ever happened to him.
To be fair, the Sharks themselves had mentioned that they would never work with James either due to his abrasive attitude, so it seems both parties came out as winners in the end.
Martin's perseverance yielded tremendous success; in 2015, his business is generating around $ 20 million annually and continues to soar! You can find Copa Di Vino both online, in retail, and in liquor stores. It's basically everywhere now.
In the year 2021, James decided to sell his business to Splash for an amount he didn't disclose. Given how huge it's been prior to this deal and the tremendous success, it's likely that he made a good amount of money out of it. By all accounts, Copa Di Vino has been a major success. When Splash was acquired, it brought in a meager $ 2 million annually. Fast-forward to September 2022 and the company is now producing an impressive $ 6 million each year! I can confidently say that Splash has had extraordinary success since its acquisition.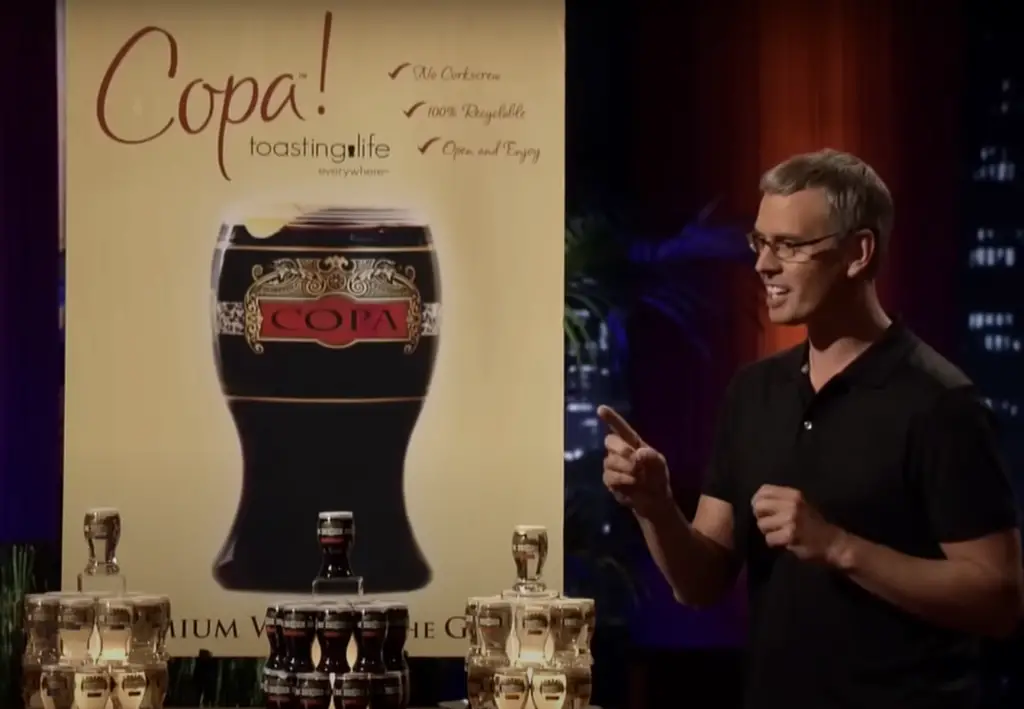 It's amazing to see how far James and Copa Di Vino have come, despite the fact that he decided not to accept any of the deals offered on Shark Tank. His story of perseverance is truly inspiring and proves that if you believe in your product and yourself, anything is possible! [3] [4]
Copa Di Vino Net Worth Now
Copa Di Vino had proven itself to be one of the most successful businesses to ever have appeared on the show. With its products now in thousands of stores nationwide and millions of dollars in annual sales, it's safe to say that this company is doing very well.
What is certain though, is that the company has had tremendous success since appearing on Shark Tank back in 2012. It's quite remarkable how a single appearance on TV can lead to such an immense level of success! [5]
---
FAQ
What is Copa Di Vino?
Copa Di Vino is a company that produces and sells single-serve wine cups. The wine comes from premium sources and is filled by an automated machine into individually sealed, recyclable plastic glasses for ease of transport and convenience. They also offer a range of flavors, including Chardonnay, Pinot Grigio, Red Blend, and Moscato.
Their mission is to provide customers with quality wines at an affordable price. Copa Di Vino was founded by founder James Martin who entered the Shark Tank a whole two times!
While he ended up as one of the most controversial entrepreneurs on the show, his story is an inspiring one. He was able to develop a product and present it to the Sharks in such a way that he managed to shake up the panel.
Is Copa Di Vino successful?
Copa Di Vino is a very successful business. After appearing on Shark Tank, founder James Martin had his business skyrocket in popularity. In the first few years after their appearance on the show, Copa Di Vino sold over one million glasses of wine and generated millions in revenue.
The company has grown exponentially since then, expanding into grocery stores, convenience stores, bars, and restaurants throughout the United States and Canada. They have also entered the retail market, selling single-serve containers of wine in stores nationwide.
In addition to its success in the retail space, Copa Di Vino has become a popular choice for events and catering services. They offer packages that include glasses of wine, customizable labels with company logos, and even customized flavor profiles that fit each event's needs. The popularity of their wines has allowed them to expand into more than twenty countries worldwide.
What is Copa Di Vino's net worth today?
As of 2022, Copa Di Vino is worth around $ 70 million. After its appearance on Shark Tank, Copa Di Vino was able to rapidly expand its production and distribution network. This allowed them to increase the sales of their signature wine-in-a-glass product by over 100%. While they failed to earn support from the Sharks, James Martin and his team have proven that they can reach success on their own.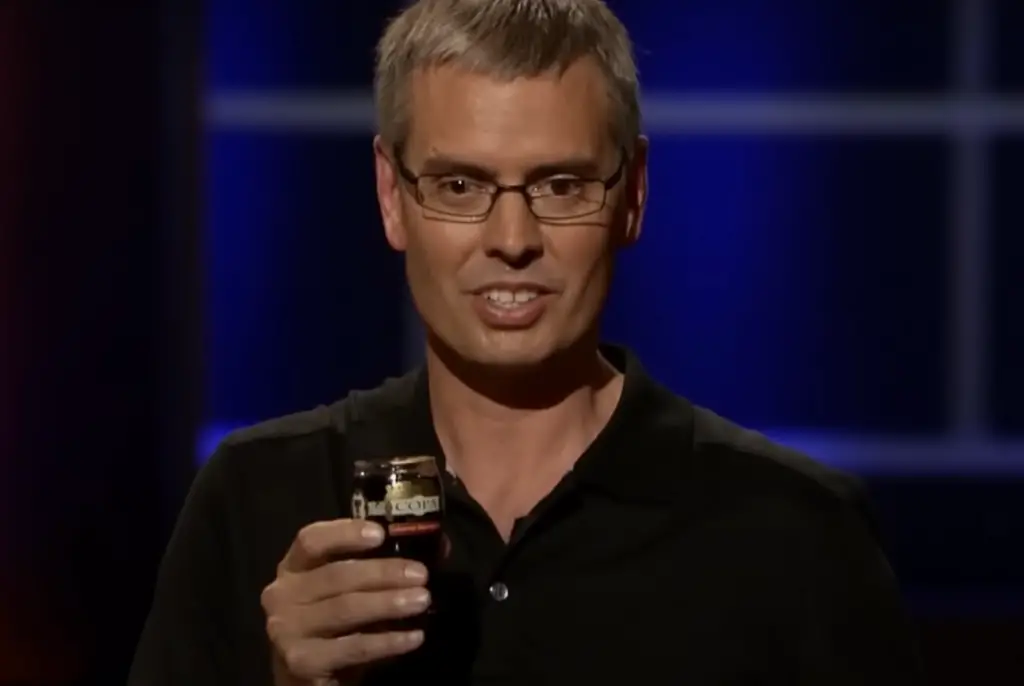 They have also secured additional investments from venture capitalists and angel investors which has enabled them to open up new markets in various countries around the world, further increasing their net worth. Copa Di Vino is now a well-established brand, with over 100 million bottles sold since its launch. Their success proves that even without backing from the Sharks, businesses can still thrive if they are able to find the right resources and take advantage of opportunities.
What happened to wine in a glass after Shark Tank?
Despite not getting any deal from the Sharks, Copa di Vino made a tremendous impact on the industry. After appearing on Shark Tank for the second time, Founder and CEO James Martin was able to close deals with major retailers like Walmart and Kroger. The product also gained incredible traction online with sales increasing by triple digits.
In addition to this, Martin managed to sell his business to Splash Beverage Group, a major player in the beverage industry. This allowed him to expand his product line and grow even more.
Since then, Copa di Vino has become a household name with its "wine-in-a-glass" concept becoming immensely popular. The company now offers more than 30 different varieties of wine in single-serve glasses with an estimated annual revenue of $ 25 million.
Who owns Copa Di Vino?
The current owner and founder of Copa Di Vino are James Martin. He is the mastermind behind this revolutionary concept of single-serve, pre-filled wine glasses. He appeared at Shark Tank not once, but twice, in search of an investor to help him grow his business.
Unfortunately, he failed to secure a deal with anyone in the Shark Tank, but that didn't stop him. After his appearance on the show, he was able to increase sales significantly and eventually expand into other markets as well.
Today, Copa Di Vino is a thriving business with distribution centers in multiple states across the United States and Canada. They now offer their single-serve wine glasses in hundreds of stores nationwide, including major retailers like Walmart and Target.
Useful Video: Copa di Vino Isn't The Wine The Sharks Want | Shark Tank Misses
Conclusion
Copa Di Vino is a unique product that has seen success since its appearance on Shark Tank. After the show, many investors were interested in investing in the company and it started to see major sales growth with its wine-by-the-glass concept.
James Martin, while failing to get sympathy from the sharks, has managed to make Copa Di Vino a success. With clever marketing and distribution strategies, he was able to get his product out into the market and gain wider recognition. Despite the initial setback of being laughed at on Shark Tank, Martin has persevered and been successful in creating an innovative product.
Today's wine drinkers now have an easier way to enjoy their favorite wines without having to open an entire bottle for a single glass. Copa Di Vino is undoubtedly shaking up the industry with its convenient packaging and quality of wine, ultimately making it more accessible for everyone.
Copa Di Vino is a prime example of how perseverance and ambition can lead to success even after failing on a major stage such as Shark Tank. With its unique packaging and product, it has made a big splash on the market and is still growing today. The success of Copa Di Vino proves that even when you are laughed at for your ideas if you stay true to yourself and remain focused on achieving your goals, anything can be achieved.
Thanks for reading! We hope this article has given you a better understanding of what happened to Copa Di Vino after Shark Tank. Stay tuned for more updates on the success story and other interesting articles!
---
References:
https://www.sharktankblog.com/copa-di-vino-second-shot/
https://www.sharktankblog.com/copa-di-vino-shark-tank-preview-kirks-view/
https://www.sharktankblog.com/business/copa-di-vino-2/
https://www.instagram.com/copadivino/?hl=en
https://bizzbucket.co/copa-di-vino-shark-tank-update/