In the fast-paced world of entrepreneurial innovation, few platforms have captured the attention and aspirations of aspiring business owners like the television show "Shark Tank". One memorable pitch on the show introduced the world to a unique and cozy concept: Swoveralls. 
Founded by entrepreneur Kyle Bergman, Swoveralls combined the beloved comfort of sweatpants with the distinctive style of overalls. This fusion of fashion and functionality caught the eye of the show's panel of seasoned investors, known as the "sharks".
In this article, we delve into the post-"Shark Tank" story of Swoveralls, exploring how this innovative clothing brand fared after its national television debut. We'll uncover the challenges it faced, the strategies it employed, and the remarkable growth it achieved.
From navigating the turbulent waters of the COVID-19 pandemic to expanding its global reach, Swoveralls' story is one of resilience, adaptability, and the enduring pursuit of comfort and style.
What Is Swoveralls?
In addition to being a fusion of these distinct styles, Swoveralls also represents the convergence of two recent fashion trends: the resurgence of overalls and the enduring popularity of sweatpants. While overalls have experienced a resurgence in sales as of late, stemming from their newfound trendiness, sweatpants have an enduring appeal due to the unparalleled comfort they offer. Consequently, Swoveralls truly epitomizes the best of both worlds by seamlessly blending comfort and fashion.
Overview
A fusion of sweatpants and overalls, Swoveralls offer a snug twist on the classic denim or corduroy overalls reminiscent of childhood attire. Crafted from cotton that the brand touts as eco-friendly, these hybrid garments are offered in a spectrum of both understated and vibrant hues and are accessible in a size-inclusive range. In an era where single-color loungewear has gained immense popularity in recent times, Swoveralls unquestionably aligns with this trend in terms of both chromatic diversity and coziness [2].
Design and Comfort
At first glance, Swoveralls might seem like a fashion anomaly, but they are designed with one primary goal in mind – ultimate comfort. By combining the relaxed fit of sweatpants with the practical design of overalls, Swoveralls has created a new category of leisurewear that's hard to ignore.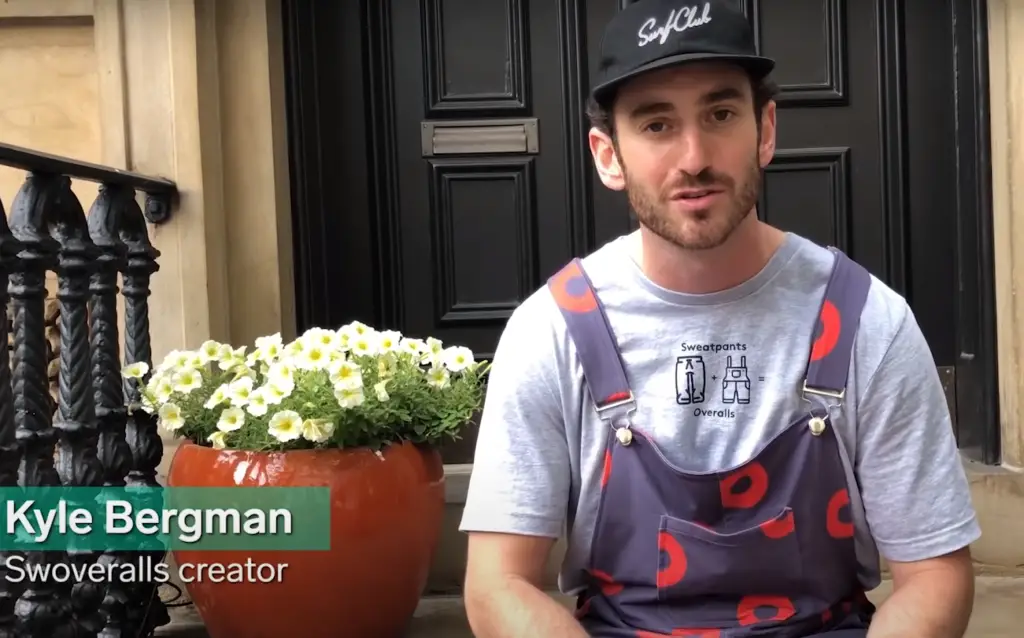 The construction involves high-quality cotton and polyester, providing a soft and plush feel against the skin. The fabric is breathable, ensuring you don't feel stuffy or uncomfortable after wearing them for extended periods. The Swoveralls are roomy and non-restrictive, allowing for easy movement, whether you're lounging at home or running errands.
Versatility and Functionality
One of the standout features of Swoveralls is their versatility. These garments are perfect for a lazy day at home, a quick trip to the grocery store, or even a casual day out with friends. The adjustable straps make it easy to get the perfect fit, and the spacious pockets offer ample space to carry your essentials.
Style Quotient
Fashion is subjective, and the Swoveralls are no exception. Some people love the quirky and distinctive look, while others find it too unconventional. The design certainly makes a statement and could be a fun addition to your wardrobe if you enjoy experimenting with styles [3].
However, the range of designs and colors is somewhat limited, which might restrict your options if you prefer more variety. Also, while the unisex design is inclusive, it may not cater to everyone's taste or body type.
Price and Value
Swoveralls fall in the premium segment of leisurewear, and their price reflects that. While the quality of the material and the unique design justify the cost to some extent, it may not be affordable for everyone.
Moreover, there have been some concerns about durability. Some users have reported issues with the stitching coming loose after a few washes. Given the higher cost, customers expect a product that lasts, and it seems Swoveralls might need to address this aspect.
Fit and Size
Getting the right fit can be a bit challenging, especially for shorter individuals. While the adjustable straps help, they may not fully compensate if the length is too much. It would be beneficial if Swoveralls offered more size options to cater to a broader range of body types.
Pros :
Comfortable: Users often praise the Swoveralls for their high level of comfort. The product is designed to provide a cozy and relaxed fit;
Versatile: Swoveralls can be worn for various activities, from lounging at home to running errands;
Unique Design: The hybrid design of sweatpants and overalls makes them stand out, offering a new take on leisurewear;
Warmth: They have been noted to keep people warm in cold weather, making them a suitable choice for cooler climates;
Cons:
Price: Some customers find the cost of Swoveralls to be on the higher side, especially compared to other leisurewear options;
Fit: There have been concerns about finding the right size, particularly for individuals who are shorter;
Style: While some love the unique design, others find it a bit too unconventional or goofy for their taste;
Limited Designs: Currently, there is a limited range of designs and colors available, which might not cater to everyone's preferences;
Who Should Wear Swoveralls?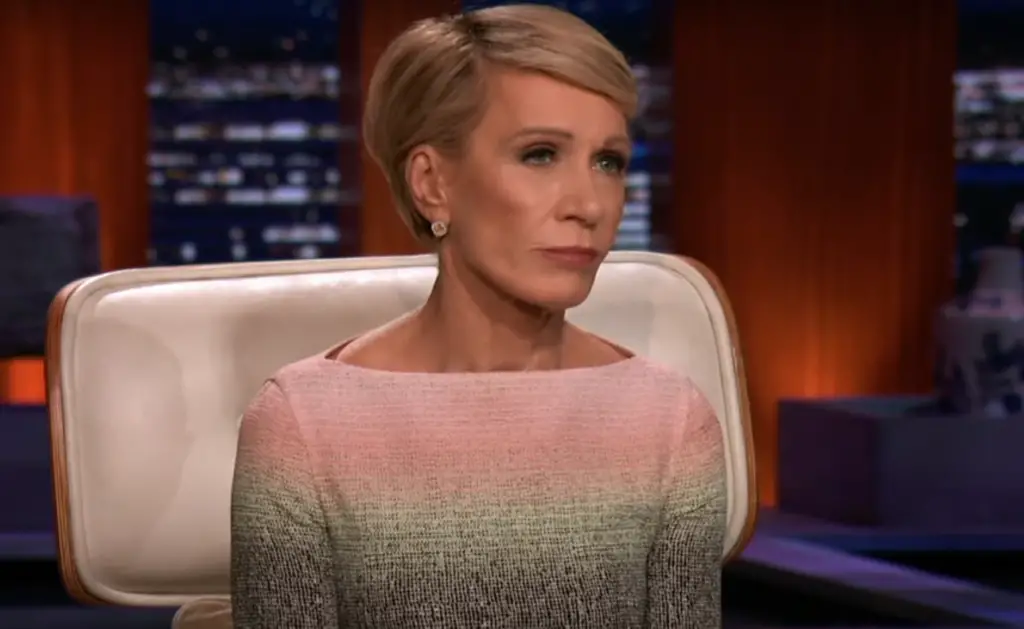 However, it's essential to note that Swoveralls may not be everyone's cup of tea. If you find yourself making frequent bathroom trips, they could prove more cumbersome than their convenience, and individuals with exceptionally long torsos might still encounter discomfort, even after adjusting the straps.
Nonetheless, for those grappling with uncertainty and seeking a swift and comfy solution during the morning routine, Swoveralls emerge as a dependable choice. These gender-neutral overalls exude an air of novelty in both appearance and comfort, rendering them an excellent gift choice for anyone gracing your shopping list.
About Founders Of Swoveralls
Recognizing the potential for enhanced comfort in clothing, Kyle Berman embarked on a journey to combine the cozy benefits of sweatpants with the practicality of overalls. His innovation, aptly named "Swoveralls", was born from this vision. These unique garments feature the same comfortable materials as sweatpants while offering the functionality of traditional overalls [5].
While Swoveralls enjoyed a successful launch, the business faced some challenges. The demand outpaced the available inventory, resulting in financial losses. Kyle's aspirations for increased production and product diversification required additional funding, prompting him to seek opportunities on the television show Shark Tank.
The Pitch Of Swoveralls At Shark Tank
Kyle Berman entered the Shark Tank seeking $ 150,000 in exchange for a 15% equity stake in his company, which valued Swoveralls at $ 1,000,000 [6]. During his presentation, he showcased the unique concept of blending the comfort of sweatpants with the functionality of overalls, emphasizing the innovative materials used in Swoveralls.
Kevin immediately inquired about the ease of using the restroom while wearing Swoveralls. Kyle demonstrated the front zipper for convenience and even provided guidance on handling bathroom breaks. Kevin then delved into the financials, questioning the cost of manufacturing and the selling price.
Kyle explained that Swoveralls were proudly made in the USA, costing $ 33 to produce, with a retail price of $ 95. He outlined the available sizes for women, ranging from extra-small to extra-large (XS-XL). However, he mentioned the demand for smaller sizes for children, which he currently couldn't accommodate.
Mark Cuban sought to understand the company's sales performance. Kyle revealed that Swoveralls had launched in September and had already generated over $ 230,000 in sales, primarily through direct-to-consumer channels and Amazon. To address customer requests for more color options, Kyle conducted a successful Kickstarter campaign, raising $ 75,000.
Daymond pointed out that despite the potential for others to copy Swoveralls' design, individual differentiation was possible. He cited the example of the Snuggie, a simple product that cut holes in a blanket, which remained successful. Daymond also acknowledged the inventory challenges that clothing businesses often face.
Kyle admitted that Daymond had accurately identified his issues and expressed his intention to focus on the top-selling lines to mitigate losses from other products. He disclosed that in the past year, inventory problems had caused losses of approximately $ 100,000, a primary reason for seeking funding with Shark Tank.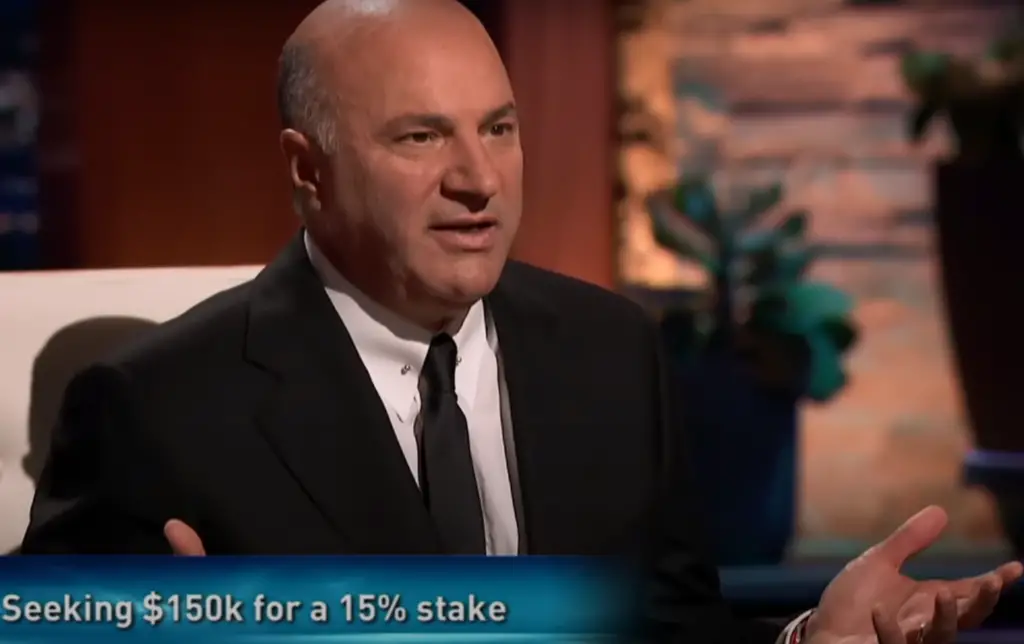 Barbara decided to exit the deal, expressing her concerns about Swoveralls having too many products for a narrow market. She cited Comfy Brand as an example of a successful company with a single product. Barbara also believed that Swoveralls' success was partly due to overalls being in fashion, but she questioned its sustainability.
After Barbara's departure, Kyle shared his plan with the remaining sharks. He intended to use the investment to scale production for high-demand products, diversify the product line, and target college students and plus-size individuals.
Mark Cuban countered that if there was sufficient intrinsic demand, Kyle wouldn't need to explore new markets. He decided to leave the deal, believing that the product wouldn't achieve success.
Kevin followed suit, citing doubts about the return on his investment and the common inventory challenges faced by clothing companies. He felt unenthusiastic about the product.
Daymond disagreed with Kyle's strategy of creating new product variations, drawing a comparison to the success of Under Armour, which focused on a single skew compared to Fubu's multiple attempts. Daymond left, as Kyle hadn't honed in on a specific strength.
Lori departed, acknowledging that overalls seemed to be Kyle's strong suit, but she believed there was still a lot of marketing to be done.
Swoveralls After The Shark Tank
Despite not securing a deal with the sharks, Swoveralls persevered in its business endeavors and continues to operate through its website and various online platforms, including Amazon. Remarkably, the company boasts an impressive 30% return customer rate, a rarity in the highly competitive clothing industry.
Like many businesses, Swoveralls faced challenges stemming from the COVID-19 pandemic. Initially, their China-based factory was forced to shut down, impacting production. However, their Los Angeles factory initially remained operational. Eventually, circumstances shifted, leading to the reopening of the China factory and the temporary closure of the Los Angeles facility, demonstrating the agility and adaptability of the company.
In addition to Swoveralls, Kyle Berman has ventured into another initiative, "Sweat From Home", a virtual fitness group, diversifying his business interests.
Swoveralls has also managed to cultivate a robust social media presence, boasting over 36,000 followers on TikTok and more than 20,000 followers on Instagram [8]. While their Facebook and Twitter accounts are still growing, these numbers showcase their ability to engage with a wide audience and build a loyal online community.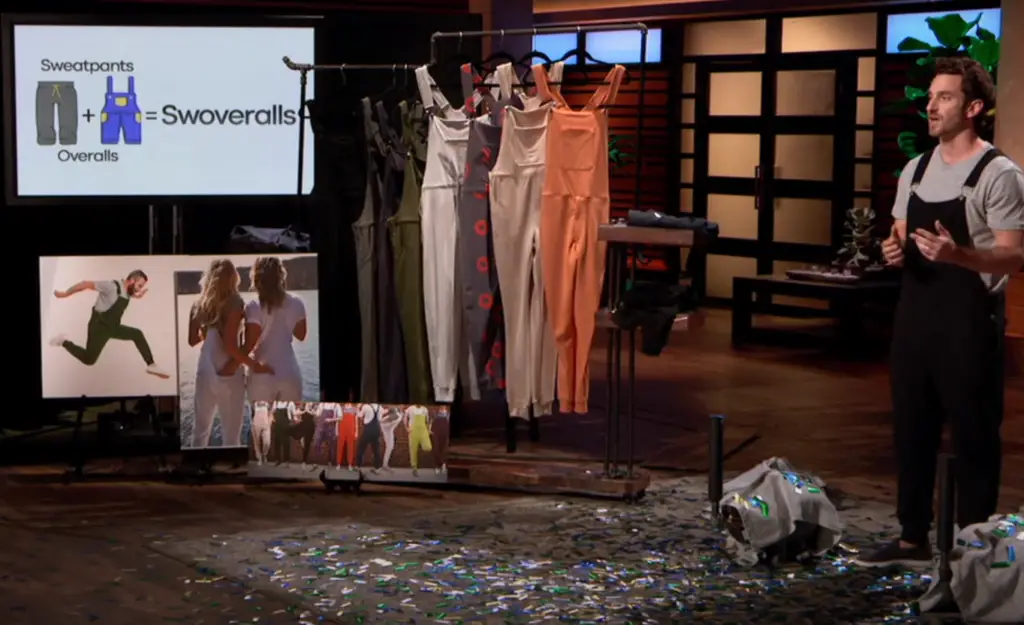 The Net Worth Of Swoveralls
Alternatives To Swoveralls
If you're looking for alternatives to Swoveralls, which combine the comfort of sweatpants with the style of overalls, there are several options available in the market:
Traditional Overalls: Classic denim or corduroy overalls are always an option if you prefer the classic style without the sweatpants material;
Jumpsuits: These one-piece outfits come in various materials and styles, some of which offer a comfortable fit similar to Swoveralls;
Dungarees: Similar to traditional overalls, dungarees are typically made of denim and offer a relaxed, casual look;
Lounge Sets: Many brands offer matching loungewear sets that include cozy sweatpants and coordinating tops, providing comfort and style;
Sweatpants or Joggers: If you enjoy the comfort of sweatpants but want a more traditional look, a pair of well-fitting sweatpants or joggers may be a good alternative;
Athletic Jumpsuits: Brands that specialize in athletic wear often offer jumpsuits or one-piece workout outfits that are both comfortable and stylish;
Pajama Sets: Pajama sets can be both comfortable and stylish for lounging at home. Some sets even resemble casual clothing;
Yoga or Athleisure Wear: Yoga pants and athleisure wear often combine comfort and style, making them suitable for both exercise and relaxation;
Custom-made Overalls: If you're looking for a unique style, consider getting tailored overalls with the specific materials and features you desire;
Hybrid Fashion: Keep an eye out for emerging fashion trends that may offer new and innovative clothing options, as the fashion industry is constantly evolving [10];
When seeking alternatives to Swoveralls, consider your personal style, comfort preferences, and the occasion for which you plan to wear the clothing to find the best option for you.
---
FAQ:
What's the return policy of Swoveralls?
Their commitment to customer satisfaction is evident in their generous return and exchange policy. With a 365-day window for returns and exchanges on most of their products, they clearly stand by the quality and design of everything they offer. This means that if you ever need to make a change or have concerns about your purchase, their customer support is readily available to assist you throughout the process, ensuring your satisfaction every step of the way.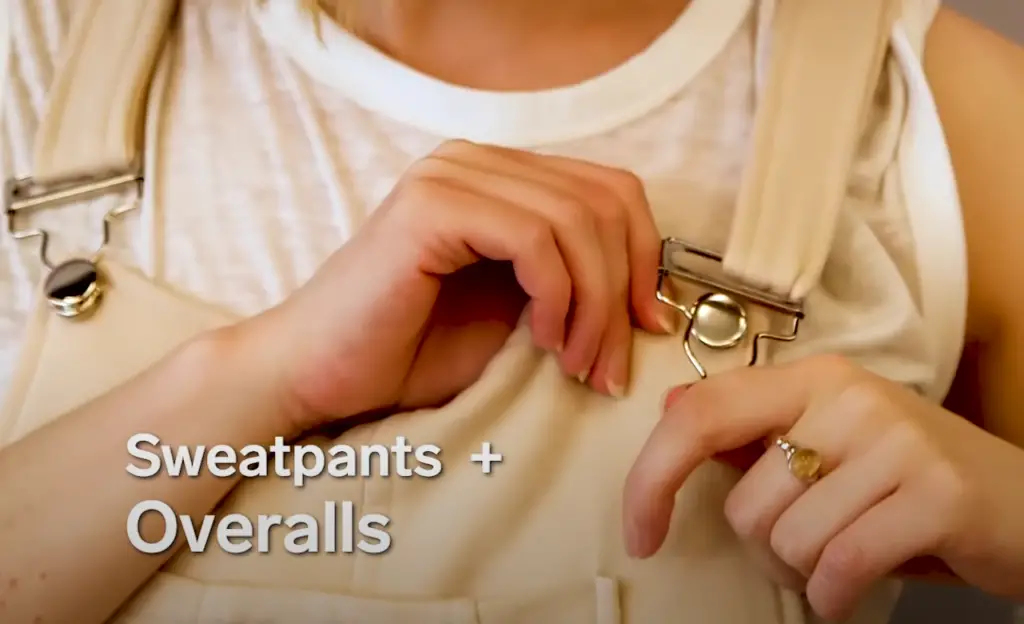 How should you care for Swoveralls in the wash?
As a general guideline, it's recommended to wash Swoveralls in cold water on a gentle cycle. It's best to turn them inside out before washing them to protect any prints or designs. Additionally, using a mild detergent without bleach is advisable to prevent any damage to the fabric.
After washing, it's best to air dry Swoveralls or use a low heat setting if machine drying is necessary. Avoid using high heat or ironing directly on any prints or designs to prevent damage. For specific care instructions, it's always best to refer to the care label or instructions provided by Swoveralls.
Do they ship internationally?
Yes, they do. Check the official website to get more information.
Is Shark Tank still going on?
Shark Tank is an active television show. However, it's important to note that television schedules and programming can change, so it's always best to check the most recent information from reliable sources or the official network airing the show for the most accurate and up-to-date information.
How many seasons are there of Shark Tank?
As of 2023, Shark Tank has aired 13 seasons. The American version of Shark Tank, which is the most well-known, has had 13 seasons since it first premiered in 2009.
Which Shark Tank business failed?
Many businesses that have appeared on Shark Tank have experienced varying degrees of success or failure. It's challenging to identify a specific business that has failed, as the outcomes can change over time, and success or failure can be subjective.
Some businesses that didn't receive a deal on the show may have still found success outside of the Tank, while others may have struggled after the show. It's worth noting that the show provides a platform for exposure and investment opportunities, but success ultimately depends on various factors, including the business model, execution, market conditions, and competition.
To find specific examples of businesses that have experienced challenges or failure, it's recommended to research individual cases or refer to resources that track the progress of Shark Tank businesses.
Is Shark Tank US scripted?
Shark Tank is a reality television show, and while certain aspects of the show may be planned or edited for storytelling purposes, it is not scripted in the traditional sense. The entrepreneurs who pitch their businesses to the Sharks are real business owners seeking investment, and the Sharks are real investors evaluating the potential of these businesses. The negotiations, offers, and investment decisions made on the show are unscripted and based on the judgments and interests of the Sharks.
The show's producers may work with the entrepreneurs to ensure that the pitch and presentation are clear and engaging for the viewers. Still, the outcomes and interactions between the Sharks and the entrepreneurs are largely unscripted and spontaneous.
Why do so many Shark Tank deals fall through?
There can be various reasons why some deals made on Shark Tank fall through. While the show provides a platform for entrepreneurs to pitch their businesses and secure investment, the negotiations and agreements made on the show are not binding contracts.
After the show, the Sharks conduct due diligence on the businesses and evaluate whether the agreed-upon terms and conditions are still viable or if adjustments need to be made.
Do the "sharks" get paid?
The "sharks" on Shark Tank, the investors who consider funding business pitches, do not receive a salary for their appearances on the show. They invest their personal money into the businesses they choose to support. Their earnings come from the successful businesses they invest in.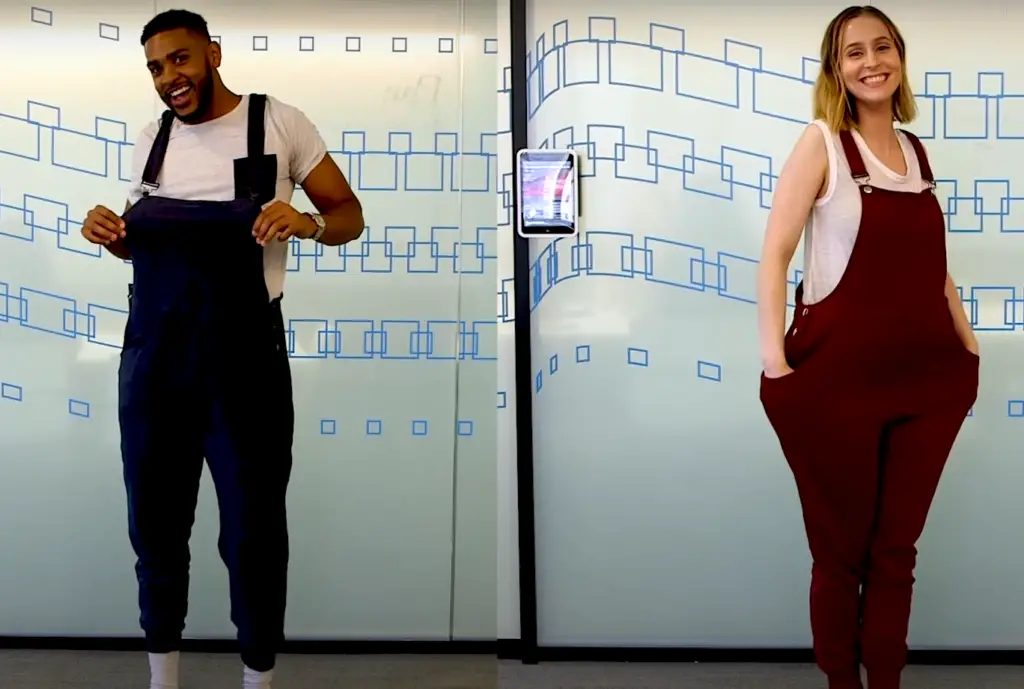 Which countries have a Shark Tank TV version?
Shark Tank is a globally popular show and has been adapted in numerous countries. Some of the countries with their own versions of Shark Tank include the United States, Canada, the United Kingdom, Australia, India, Brazil, Japan, and many more.
What was the worst deal on Shark Tank?
The "worst" deals on Shark Tank can vary depending on perspective, but one often-cited example is the product "UroClub", a fake golf club with a hidden compartment for storing urine. The sharks did not see value in the product, and it became a memorable pitch for the wrong reasons.
What famous "shark" was abandoned?
One of the most famous sharks on Shark Tank, Kevin O'Leary, is sometimes referred to as "Mr. Wonderful". However, it's important to note that "abandoned" can mean different things. Kevin O'Leary has had deals fall through, like any other shark, but he remains a prominent and active investor on the show.
Why is Shark Tank Season 2 so bad?
Opinions about the quality of a specific season can vary. If you have concerns about Season 2 of Shark Tank, it might be related to the mix of entrepreneurs and their pitches during that particular season. The show's appeal can fluctuate based on the business ideas presented.
Do Shark Tank investors really invest?
Yes, the "sharks" on Shark Tank are real investors who use their own money to invest in businesses presented on the show. When a deal is made on air, it is typically contingent on due diligence and negotiations finalized off-camera.
Has anyone ever gotten all 5 sharks' offers?
A few entrepreneurs have managed to secure deals with all five sharks on Shark Tank. However, such occurrences are relatively rare and often happen when multiple sharks see significant potential in the business or product being pitched.
Who is the poorest "shark" on Shark Tank?
As of 2023, Barbara Corcoran was often considered one of the less wealthy sharks on the show. However, it's essential to note that her net worth, estimated at several million dollars, is still substantial by most standards. The wealth of the sharks can change over time due to their investments and business endeavors.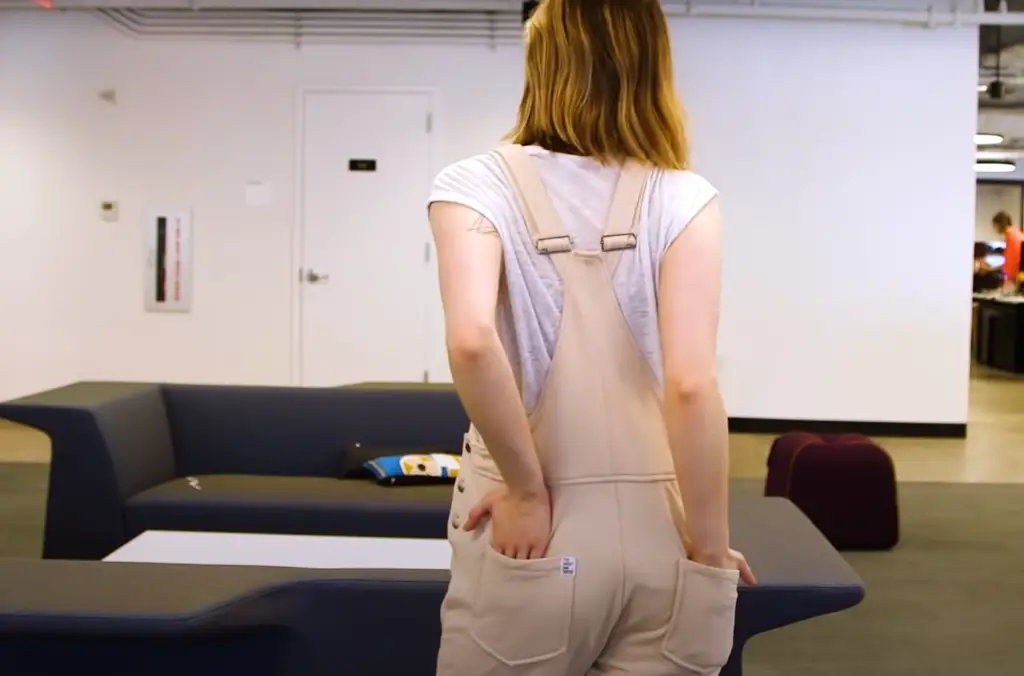 How do I get on Shark Tank?
To get on Shark Tank, aspiring entrepreneurs typically need to apply to be a contestant on the show. The application process typically involves filling out an online application form, submitting a video pitch, and participating in auditions. Detailed instructions for applying can be found on the official Shark Tank website or through the show's casting calls.
Who is the most loved "shark" in Shark Tank India?
Based on some user ratings (probably biased), the most loved "shark" in Shark Tank India appears to be Peyush Bansal. He is the CEO and Co-founder of Lenskart, an eyewear company, and has captured the hearts of many viewers with his down-to-earth and humble personality. Peyush Bansal has been praised for showing interest in and encouraging pitchers by asking about their company vision. His popularity is evident from the positive reception he has received on social media and various online platforms.
Useful Video: No Deal For Swoveralls – Shark Tank
---
References:
https://gazettereview.com/swoveralls-after-shark-tank-update/
https://www.therealitytv.com/swoveralls-shark-tank/
https://www.sharktanksuccess.com/swoveralls-review/
https://www.sharktankblog.com/business/swoveralls/
https://sharktanktales.com/swoveralls-shark-tank-update/
https://swoveralls.com/pages/faqs
https://seriosity.com/swoveralls-shark-tank/
https://medium.com/authority-magazine/kyle-bergman-of-swoveralls-5-important-business-lessons-i-learned-while-being-on-shark-tank-2bb19fce01f1
https://www.dapperconfidential.com/swoveralls-review/
https://reviewed.usatoday.com/style/features/swoveralls-review-shark-tank-sweatpant-overalls-worth-buying