What happened to GameFace after Shark Tank? This is a question that many people have been asking since the company's appearance on the show. In this article, we will provide you with a full guide to what happened to GameFace after its appearance on Shark Tank. We will answer common questions and provide you with some useful tips for anyone who is interested in starting their own business!
Story Behind the GameFace and Its Founders
From a young age, Doug Marshal's inquisitive nature in Tyler, Texas was unparalleled; he routinely envisioned and sketched inventive ideas – his most notable idea being a leash fitted with a flashlight. His creative streak often found him daydreaming of developing new products.
Following his graduation from Texas Tech with a Bachelor's in Business Administration, Doug started a prosperous career as a finance expert. After returning to Tyler, he secured a job with an influential financial institution. Unfortunately, his work was not stimulating nor engaging enough for him; after merely one or two years of service, he yearned for something more thrilling and unfamiliar.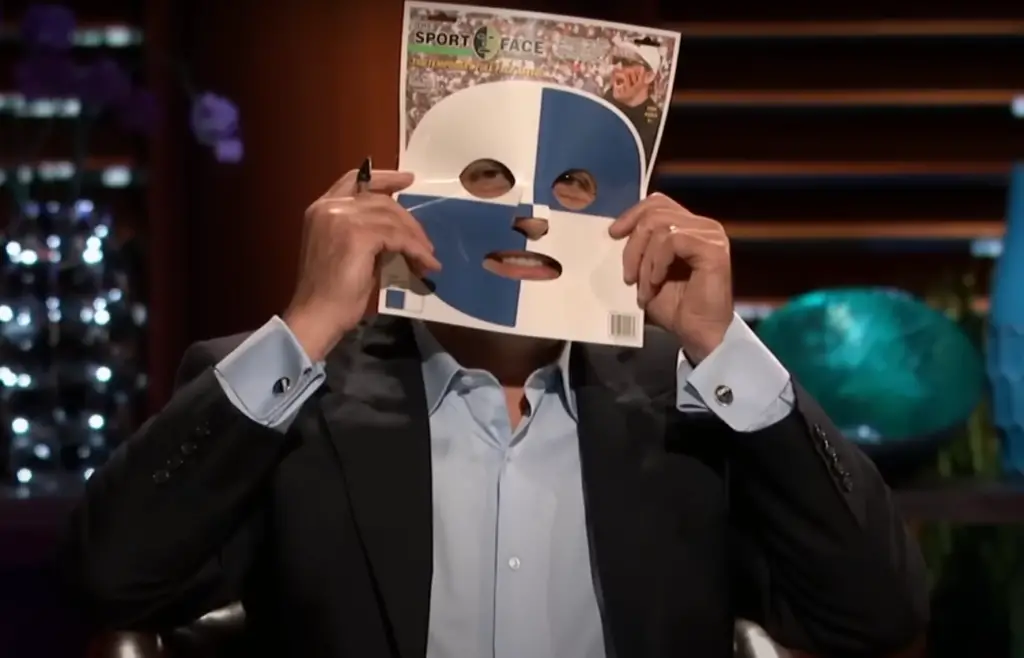 It's no surprise to witness enthusiastic supporters at sporting events with stunning face paint that shows their dedication and devotion to the home team. Despite the delight of face paint, it can be accompanied by fear – fear that paint will not wash out from your clothes. It was then that Doug and the GameFace team had a genius idea – to make peel-off tattoos that are so easy to wear, you won't even realize they were on!
He didn't find any similar products out there so he found this to be a great idea. He and his team started to develop the idea and first started with sports-based fake tattoos. He was quick to apply for a patent and began working on manufacturing the product.
Gameface Company provides the perfect solution to messy face painting – temporary tattoos that allow you to show your allegiance in a vibrant and eye-catching way. You can either peel those off or wait for 24 hours before they fade away with some scrubbing. Initially, college football players in the area began adorning themselves with facial tattoos, and soon the trend swept across other areas. Nowadays, numerous professional sports teams are eager to incorporate their team colors into a Game Face look!
Not only can they be worn as everyday clothing, but these accessories also make for incredibly convincing costumes with some of the licensed characters. Gameface's slogan is "Put Your Game Face On," trademarked. And so customers can enjoy a selection of licensed designs and select sports teams.
After Marshall was granted a patent pending status for his innovative face tattoos, he began the search to locate a producer and established The GameFace Company. After appearing on Shark Tank and securing investments from two Sharks, Marshall had the backing he needed to move forward with his unique business. [1] [2] [3] [4]
GameFace at Shark Tank
At the Shark Tank, Doug Marshall was looking to raise $ 450k in exchange for a 25% stake in his business. He explains that it's a part-time endeavor and he is striving to grow the business while supporting his family as a sales representative. In the past year, he had achieved an impressive $ 102k of sales from his product. As part of his pitch, he is asking for a yearly salary of $ 100K over three years. However, Robert adamantly rejected the idea of a salary and went out.
Kevin is more open to this idea and he offers to invest $ 450K with $ 300K considered a loan; he also wants a 25-cent royalty on every Gameface sold until he gets his money back. Doug quickly mentioned that he hadn't made any profit from his business in the previous years. Daymond instantly sensed Doug's asking price of $ 100,000 was unreasonable.
Consequently, Daymond goes out because of this fact. Lori eagerly joins the fray and offers $ 450K for 40%, requesting that Mark partner with her. Mark proposed an offer of one million dollars for Doug and his company, as well as a yearly salary compensation of eighty thousand dollars for consecutive five years.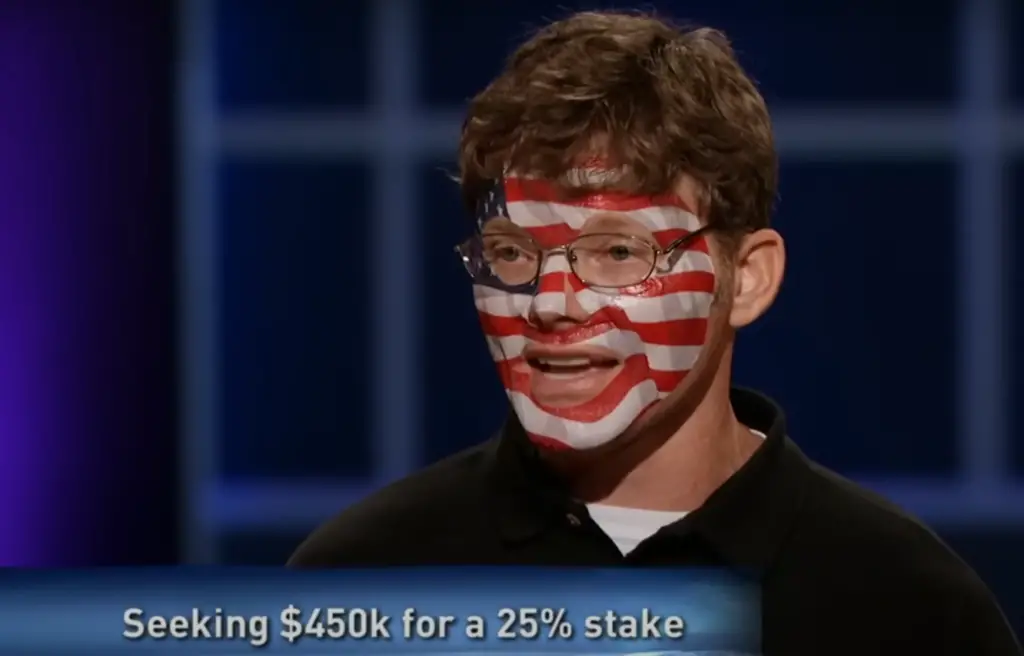 However Doug denied his offer, he wanted to keep the business all to himself. Mark asked Lori if she was interested in joining his venture, and without blinking an eye, she accepted. In the end, Doug accepted $ 450k for 35% + 10% per royalty until paid. And thus Shark Tank has propelled the organization to a fresh chapter in its history! [2] [3] [4]
GameFace After Shark Tank
It is not surprising that GameFace has experienced a significant rise in popularity since its appearance on Shark Tank. After the show aired, Doug Marshall and his team decided to focus their marketing efforts heavily on sports fans and even created a few new designs for teams like the Lakers, Cardinals, and Cubs.
The appearance on Live TV had an immediate impact on sales with a sharp spike in demand that exceeded their expectations. The company has since gained more customers, introducing the GameFace products to a larger audience than they could have ever achieved on their own.
Mark, Lori, and the Gameface Company completed their deal in the end and are now working together to bring the product to more customers. The focus is on giving sports fans a way to express their team spirit and support with something unique and fun, while also keeping them safe from any mess created by traditional face paints.
Doug was very happy to work both with Mark and Lori and said that the overall experience of working with them was wonderful. He also shared that the extra capital injection has been a great help for the company to market and develop more products, as well as expand its reach even further.
And so were the Sharks! Cuban – owner of Mavericks – understood well what sports fans need and even offered to become an endorser or partner of the product. Mark was impressed by Doug's enthusiasm and dedication, which he said was key in his decision to invest.
But what was the customer reception of the product? It's been great! In its initial year, Gameface generated an impressive $ 6,700 in sales. After the business's successful first appearance on Shark Tank, revenue skyrocketed to a staggering $ 200,000 within just ten months! As more major league professional sports teams opt for licensing agreements with Gameface over other competitors, projections of future success range from an optimistic $ 2 – 20 million.
What initially started as a small business venture has now become a much bigger business opportunity with the help of the Sharks. Gameface is expected to be a major player in the face painting and team spirit market, as well as beyond.
In the year 2021, they managed to hit $ 5 million in revenue and the number is still growing!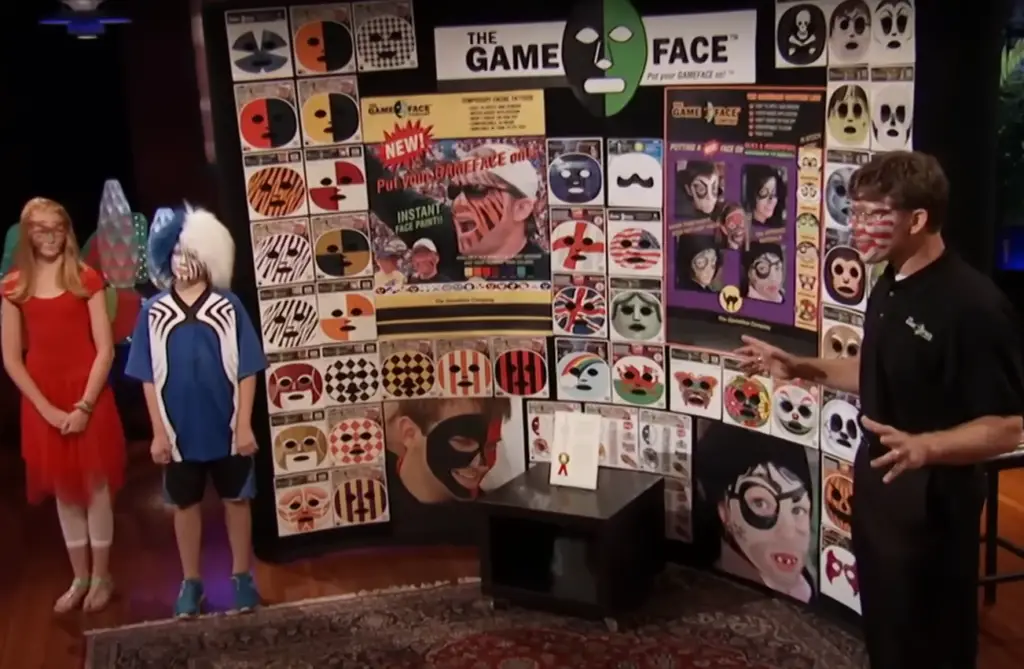 While there were periods when the company went out of stock due to high demand, the company is now back and better than ever. GameFace has continued innovating, launching new products and designs, now with thousands of different types of face paint available in their online store.
You can go on and check it for yourself, they have removable tattoos available for nearly all big sports teams in the US, from the Buffalos to the Redskins!
Besides sports, GameFace offers a time-limited holiday special for everyone to express themselves in a safe and fun way. They also have special deals most of the time so be sure to keep an eye out for those!
GameFace offers customizable styles and shapes for any occasion, allowing people to create unique designs for themselves or their loved ones. The company continues to strive to make sure that anyone can show off their team spirit without compromising safety.
Upon clicking on the preferred design, you will be transferred to the eBay store where you can proceed with your purchase. The prices can vary from one design to another but you can expect to pay around $ 8 – $ 10 for a sheet of removable tattoos.
And best of all, all the merchandise is officially licensed, which means you can be sure of the quality and authenticity.
With their savvy business acumen, they hit an impressive milestone in 2021: generating over $ 5 million of revenue—and that number continues to grow exponentially!
As of today, Doug Marshall and his team are still running The GameFace Company, and are looking forward to continuing their success for many years to come. It looks like Gameface will continue its momentum and enjoy longevity within the industry! [2] [3] [4] [5] [6]
GameFace Net Worth
GameFace's net worth is hard to determine, as the figures are not released publicly. However, it can be estimated by taking into account their total sales and profits since Shark Tank.
The success of GameFace should serve as an inspiration for entrepreneurs looking to make a mark in the competitive world of sports merchandise. Doug Marshall and his team have shown that with passion and dedication, anything is possible! With Mark Cuban's investment and guidance, GameFace has become a household name and is continuing to grow.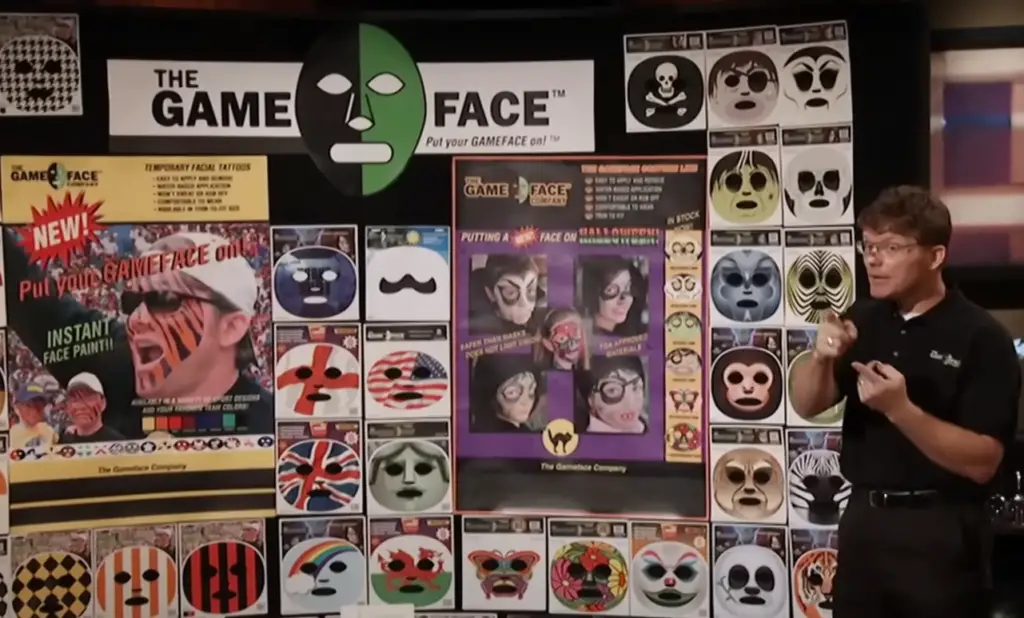 Ultimately, GameFace's success story proves that with hard work and dedication, anything is possible! It serves as an example of what can be achieved when you have the right support system backing you up. From humble beginnings to millions of dollars in sales worldwide – it looks like the sky's the limit for this exciting business! [4]
Main Competitors of GameFace
As we can see, Doug has managed to receive solid success on GameFace, but what about their competitors? Well, there are a few main companies that compete with GameFace in the sports merchandise industry.
Fanatics
The first one is Fanatics, which operates as an online marketplace for officially licensed sports products. It offers hundreds of thousands of apparel and accessories from all major leagues and teams. It's worth mentioning however that Fanatics doesn't offer full-face tattoos as GameFace does, but it offers a wide variety of other products like jerseys, t-shirts, hats, and more. Temporary tattoos are a huge part of their product offering as well.
Rally House
Rally House is yet another sports merchandise retailer that has been around for quite some time. They offer a wide variety of sports apparel, such as t-shirts, hoodies, and more. Rally House also offers a great selection of memorabilia for virtually any sports fan. Unlike GameFace, Rally House does not focus solely on collegiate teams but rather has a broad inventory that covers all professional and college teams in the United States.
GameFaces
Another competitor of GameFace has a very similar name, and that is GameFaces. They create custom-made, sports-themed cushions in the shapes of helmets, logos, and more to bring a unique look to any room. They are able to customize each cushion with team colors, logos, and phrases to show support for your favorite teams in style.
While all these businesses are competing in the same industry, it's clear that GameFace has managed to stand out with its unique products and business model. It's also worth noting that all of these businesses have been able to thrive in a competitive market thanks to their hard work, dedication, and innovation.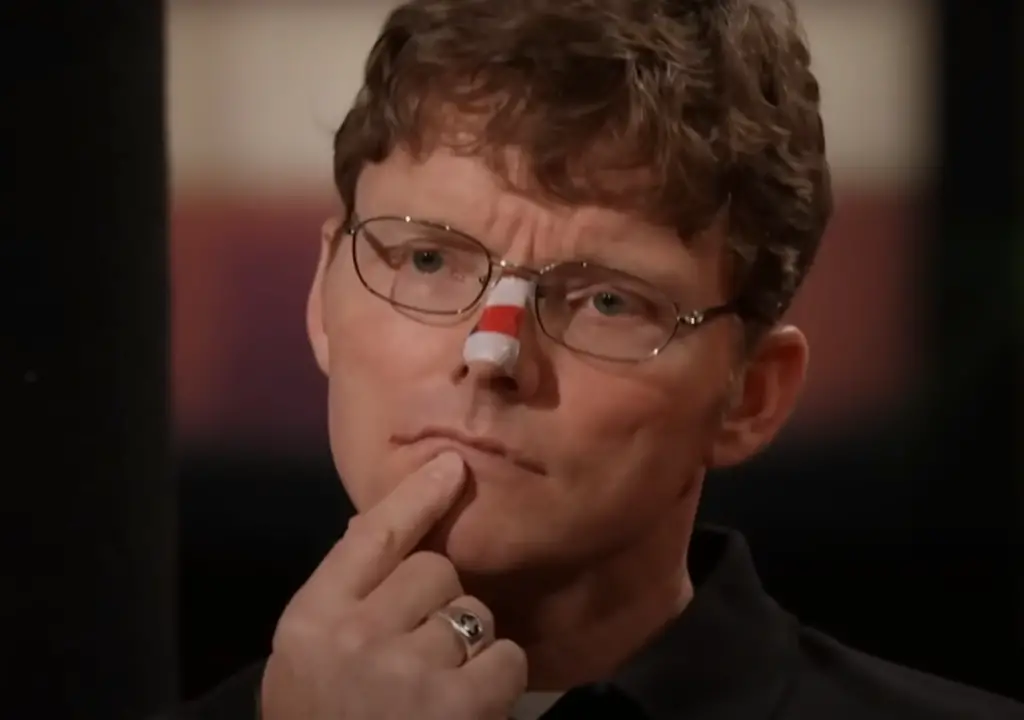 Inkbox
Another popular player in the sports merchandise industry is Inkbox, a US-based company that specializes in creating and printing custom temporary tattoos. They pride themselves on offering low prices to their customers while still providing high-quality products. Inkbox has an impressive selection of items ranging from apparel, hats, stickers, bags, mugs, and more. They also have a number of tools to help customers easily design and customize their products.
---
FAQ
Are GameFace tattoos safe for the skin?
GameFace tattoos are made with FDA-approved ingredients, and the company has put a lot of effort into making sure they are safe for the skin. The ink used in GameFace tattoos is hypoallergenic, non-toxic, and free of animal testing. Additionally, the designs are printed on a hypoallergenic adhesive that adheres to the skin without causing irritation or itchiness. Moreover, the ink does not contain any heavy metals or other dangerous chemicals.
The company also states that its products have been tested by dermatologists who found no evidence of sensitivity or allergic reactions when using their products. However, it is important to note that everyone's skin reacts differently to different products and even if a product is deemed safe, it may not be suitable for everyone. That is why it is recommended to patch-test the ink first and make sure that there are no adverse reactions before applying the design on the skin.
GameFace tattoos come with clear instructions to ensure their safe application and removal. The company advises users to apply the design slowly and carefully, avoiding any quick movements or stretching of the skin. Once applied, they should be kept dry until completely removed. To remove them, GameFace recommends soaking a cotton pad and gently dabbing at the area until the tattoo comes off.
What happened after GameFace appeared on Shark Tank?
GameFace experienced a surge in popularity after appearing on Shark Tank in 2018. Following the show's airing, the company saw exponential growth which allowed it to double its sales within 6 months of its appearance.
They successfully completed the deal with Mark and Lori and managed to hit $ 5 million in annual sales by the end of 2021. The company also began to expand its product offerings, introducing seasonal peel-off tattoos that only increased its reach.
You can buy GameFace tattoos on eBay, Amazon, and the GameFace website. The company also continues to participate in events such as Comic-Con and offers discounts through its email list.
In addition to expanding its product offerings, the company has taken measures to ensure it remains socially conscious by only using non-toxic ink. They have also made sure to remain environmentally friendly by focusing on sustainability efforts and sourcing materials responsibly.
What is GameFace exactly?
GameFace is a company that sells peel-off tattoos. The idea behind their product is that users can purchase designs, print them out and cut them to size, so they have a tattoo on demand. They also have several varieties of tattoos available, from limited-edition collections to traditional tattoos.
However, GameFace primarily sells sports-related tattoos. These tattoos are designed to be worn during a sporting event, such as football, basketball, or soccer. The tattoos come with adhesive backing and an easy-to-apply instructions manual so you can put the tattoo on yourself.
All of their tattoos are made with non-toxic materials and ink, so they are safe for skin contact. Furthermore, their tattoos have been tested against sweat and water resistance, allowing them to last longer than traditional temporary tattoos.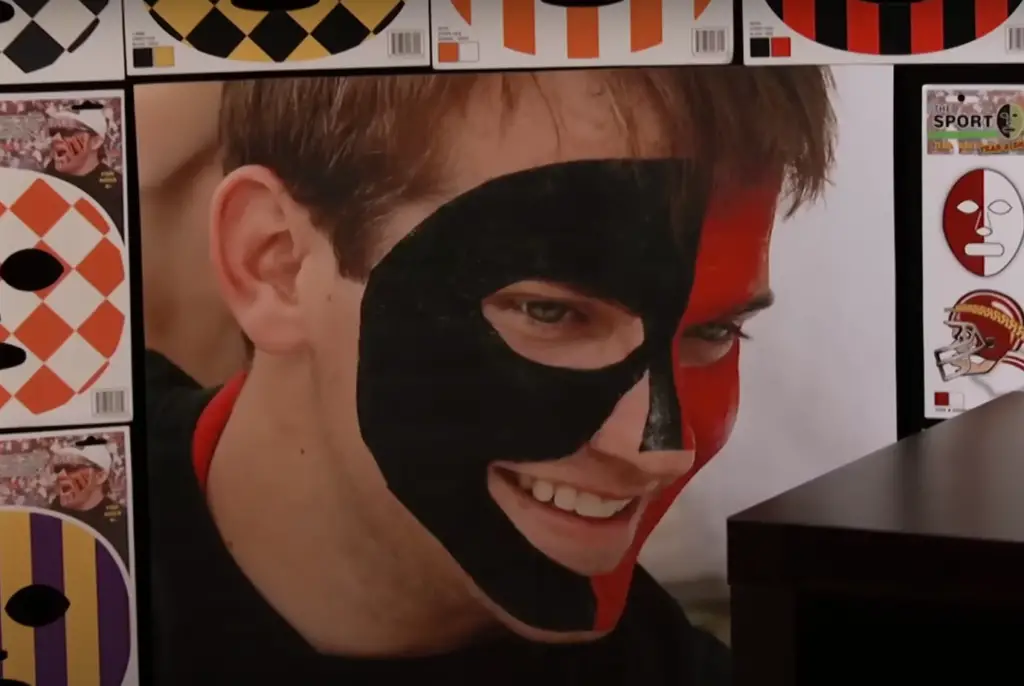 Who invested in GameFace?
Mark Cuban and Lori Greiner invested a whopping $ 450k, granting them 35% plus 10% royalty of sales until paid. This financing was the largest GameFace had ever received, a monumental step for our company.
Since making an appearance on Shark Tank, GameFace has received a huge boost in popularity, leading to a number of new partnerships. One such partnership was with the NBA, which saw GameFace become an officially licensed partner. This agreement allowed them to create and distribute merchandise featuring NBA teams and players.
Who is the CEO of GameFace?
Before Shark Tank, Doug hadn't got much success however after he received an offer from the sharks, he was able to license his product and earn $ 5 million in annual earnings!
What was the biggest loss on Shark Tank?
As the business scene goes, getting a deal on Shark Tank doesn't always guarantee success. One of the biggest failures at Shark Tank was Toygaroo. ToyGaroo is a sensational program that gives thrifty parents an opportunity to "rent" toys via mail. When their child has moved on from the toy or grown tired of it, they can simply send it back and get something new!
They got deals from Kevin O'Leary and Mark Cuban, however soon they had to shut down. The poor management, lack of strategy, and rapid growth just didn't mix well and so the business failed.
Useful Video: Mark Cuban Offers 1 Million Dollars for GameFace | Shark Tank
Conclusion
Doug Marshall got tired of the fan paint experience and decided to create something better. With the help of Shark Tank, he was able to bring GameFace to life. After appearing on the show, Doug Marshall was able to raise enough money to launch his business. In addition, thanks to the exposure from Shark Tank, more people became aware of GameFace and began ordering products.
GameFace also offers many different services such as customizing face paint kits for teams or individuals who are interested in creating unique designs for themselves or others. Mark and Lori had noticed a potential inside of that and invested in the company.
Doug's peel-off tattoos have become popular among cheerleaders, and event-goers. With a focus on customer service and fast delivery, GameFace has become the go-to source for custom temporary tattoos. Doug Marshall truly created something innovative that provides an alternative to the traditional fan paint experience.
To wrap it up, GameFace has had an impressive journey since its appearance on Shark Tank. Despite initially struggling to make ends meet, Doug was able to turn his passion into a real business with the help of Mark Cuban and Lori Greiner. From there, they have gone from strength to strength and are now a major player in the face painting and team spirit market.
We wish them all the best in their future endeavors!
---
References:
https://www.sharktankblog.com/face-tattoos/
https://www.sharktankblog.com/business/the-gameface-company/
https://seoaves.com/the-gameface-company-after-shark-tank-update/
https://bizzbucket.co/game-face-shark-tank-update/
https://thegamefacecompany.com/
https://www.facebook.com/thegamefacecompany/?ref=ts