After the Shark Tank episode featuring Lumio aired, there were a lot of questions about what happened to the company and its products. Some people were worried that they would no longer be able to purchase Lumiose, or that the company had gone out of business. In this article, we will answer some of the most common questions about Lumio's post-Shark Tank experience. We will also provide some tips on how you can still get your hands on a Lumio if you're interested in buying one!
What is Lumio?
Max Gunawan initially was an architect but decided to pursue his idea of the Lumio lamp. He began his journey in 2013 when he started a successful Kickstarter campaign that gained more than $ 580 thousand dollars. This gave him a significant amount of money to use towards the production of the Lumio lamp and to eventually bring it to Shark Tank.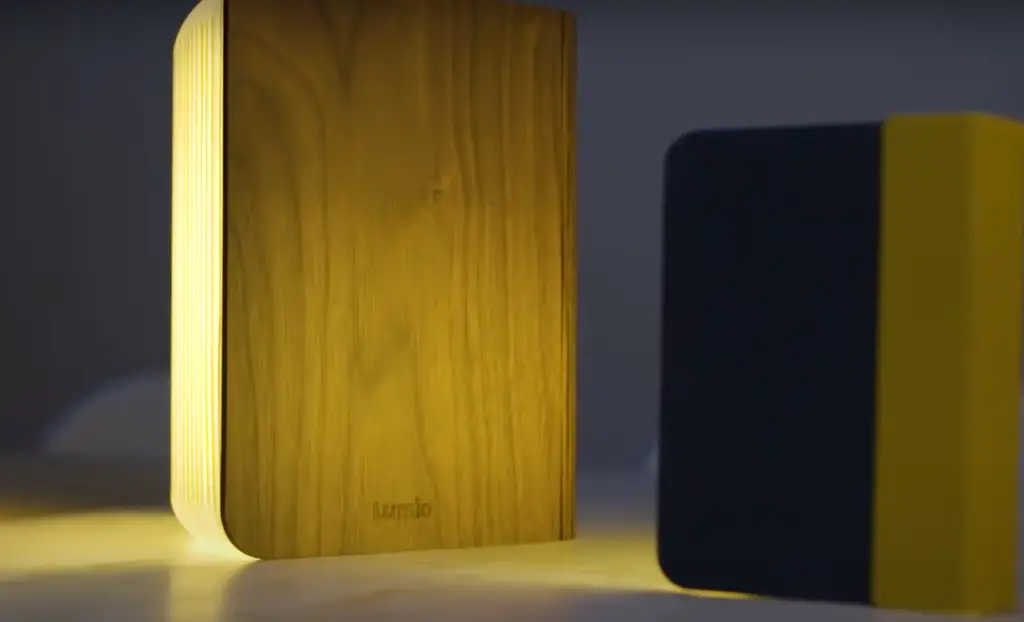 The Lumio arrives in a beautiful wood finish, ready to open and shine when "pages" of LED light unfold like the pages of a book. With its convenient USB charger, you can take your portable lamp anywhere while it stays compactly stored away when not needed. You can also purchase extra accessories like wooden pegs and a leather strap that can help you hang the Lumio Lamp from any surface.
Lumio can be purchased for the reasonable price of $ 190 on our website, or you can find it across the seas in prestigious museum stores and catalogs. To push his business forward, Max decided to appear on Shark Tank. How did it go for him? Let's find out! [1] [2]
Lumio's Shark Tank Pitch
Max walks into the Sharks seeking an investment of $ 250K for 8% equity in Lumio. As he unveils the product, their reactions are those of admiration and awe; they witness a demonstration that leaves them with mouths agape, while samples given out let them experience it first-hand. It's so cool! The Sharks know this is something special. Max says that he wants the product to be both functional and good-looking. Max then reveals that Lumio has been generating over $ 1M in sales since its launch. The Sharks are impressed and can see the potential in this product, however, they want to know more about Max's plans for future growth and expansion.
Max's margin is exactly the kind of deal that has caught the Sharks' attention, with lamps priced at $ 190 for a product he builds for $ 65. He sells most of his products through museum stores and online outlets. Max dreams of one day becoming a part of the retail market, but he's struggling to meet orders. His vision is for his product line to eventually offer mini versions ideal for travel purposes – with an estimated sales revenue between $ 2-2.5 million in 2014 alone!
Still, all this doesn't discourage the sharks. Robert goes first and offers 0K for 10%. Max doesn't rush before taking a deal though and wants to see what other sharks have to offer. Kevin strongly believes that the business is not justifiable based on its current value. As a result, he proposes an offer of $ 250K with a 7% royalty until he gets his initial investment back ($ 500K), and then it'd drop to 4%. Mark has determined to sell his product online, and he's offering $ 500K for 16%.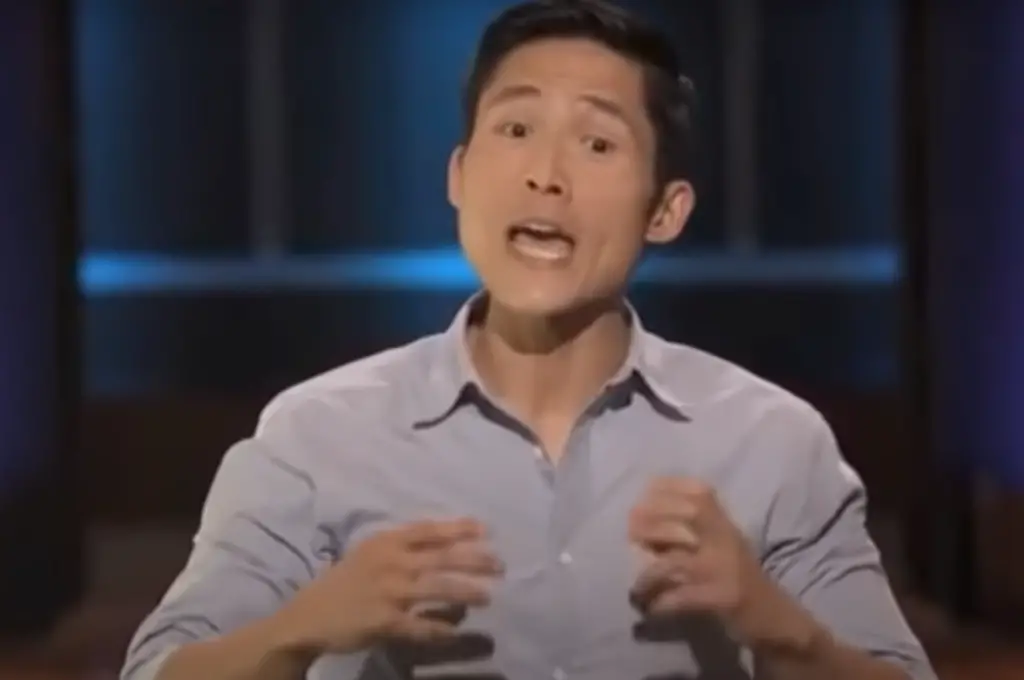 Conversely, Lori offers a more appealing package of $ 250K for 12%, coupled with an additional line of credit worth $ 250K. She would also like the option of having it in various colors. Daymond eagerly joins in and offers an investment of $ 750K for 12% equity plus a staggering $ 10 million credit line.
The sharks now begin fighting around the product, the number of offers, and each one's own incentives. After a few moments, Robert changes his deal to $ 350,000 for 10% and this makes Max take the offer. Even though it was a hard decision, Max takes Robert's deal and closes his agreement with the Sharks! [2]
How is Lumio Doing After the Show
Max Gunawan has gained incredible success with Lumio since Shark Tank. He has seen a surge in sales after the show, which has allowed him to expand his business and reach more customers than ever before.
Shark Tank Effect took place and Max was overwhelmed with success. His website sales skyrocketed, and he was able to expand his product line and add new colors.
Sadly, the deal with Robert wasn't a success, but Max is not letting this affect his business. He continues to make Lumio accessible to more people and his Amazon sales are incredible.
Max's main priority is to provide an outstanding customer experience and he does this by providing excellent customer service. He has been praised for being attentive, prompt, and courteous to his customers.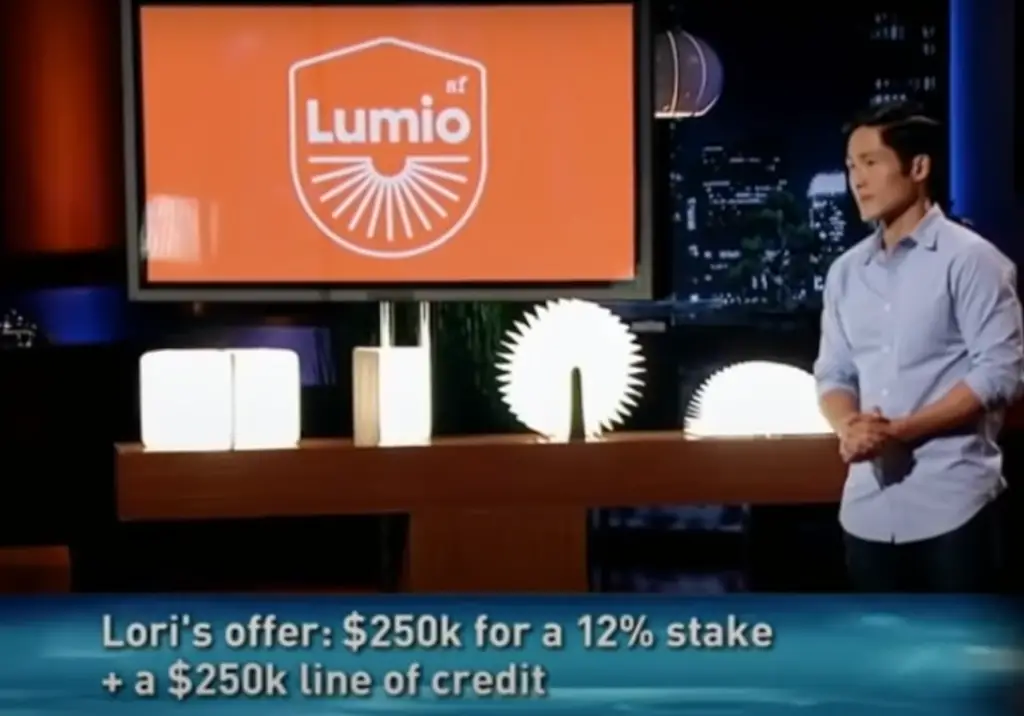 You can order his products both from Amazon and the official website. For the first order, you will get a 10% discount! Later after the airing of the episode, Max released a portable speaker that resembles a cracked rock, called the Teno. It's perfect for taking with you on your travels and it can connect to any device via Bluetooth!
Subsequent to the launch, he kept on pushing further with his Lumio Book. He didn't stop there either – introducing a brand new Lumio Mini and Teno Bluetooth speaker! Even in 2023, they have kept their business thriving and generating $ 5 million of revenue annually.
Max created something truly magical with Lumio, and he has a lot to be proud of. His Shark Tank experience gave him a huge boost which allowed him to take his business to the next level. He continues to impress us all with his success!
Max's journey didn't end after Shark Tank and he continues to pursue success in order to bring Lumio into more homes around the world. For now, Max is still going strong and inspiring aspiring entrepreneurs everywhere. We can't wait to see what he comes up with next! [2] [3] [4] [5]
What is Lumio's Net Worth
It's hard to estimate Lumio's net worth as the company is a private entity and its financial information doesn't get disclosed to the public.
Despite not having exact financial figures, it is evident that Lumio has seen significant growth over the years. They continue to expand their product line and introduce new products regularly. Additionally, they have increased their presence on social media platforms and are currently active on Instagram and Facebook with hundreds of thousands of followers combined! [6]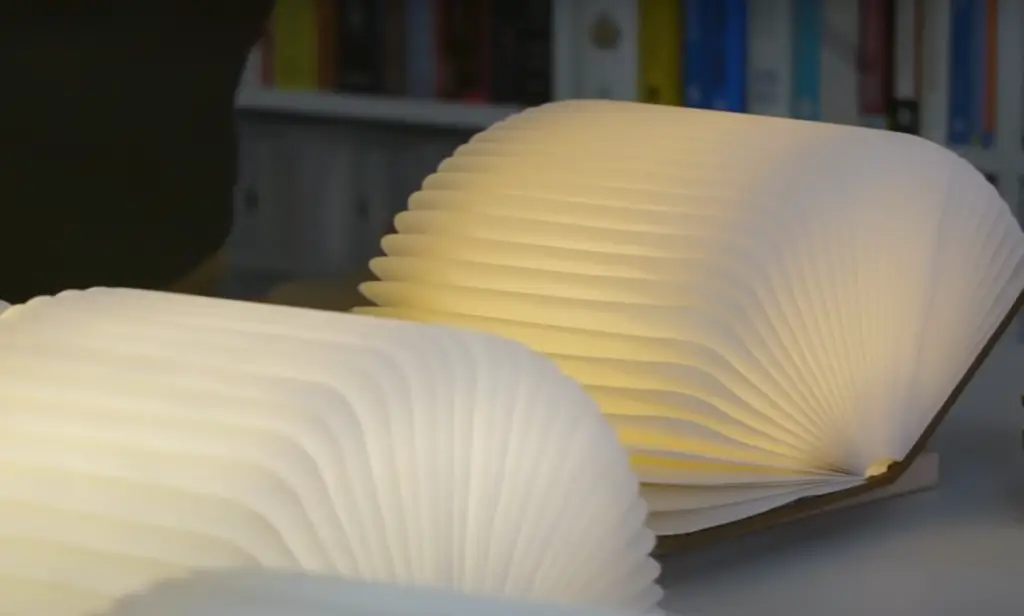 ---
FAQ
What is Lumio?
Lumio is a lamp in the shape of a book that opens up to provide bright and beautiful lighting. It was created by San Francisco designer Max Gunawan as a way to bring modern convenience and design into the home. The lamp has an integrated LED light source, is powered by USB or an outlet, and comes in a variety of colors and sizes.
Who makes Lumio?
Max Gunawan, an industrial designer, and architect created Lumio. He began designing Lumio after being inspired by the idea of creating a folding lamp that could be easily carried around as a book.
Since then, Gunawan has worked to expand Lumio's product offering to include a range of sizes and finishes to fit any lifestyle or aesthetic. The current line includes five different models from small desk lamps to large floor lamps, all constructed from lightweight materials and collapsible frames for easy transport.
The project went off to be a huge success ever since its launch, and one of the biggest milestones for Lumio was appearing on Shark Tank. There, Max pitched his idea to the Sharks and received an offer from Robert Herjavec.
While the deal didn't finalize on the show, Lumio has still gone on to experience great success. The company experienced a huge surge in sales after appearing on Shark Tank and they continue to produce their unique lamps for customers all over the world.
What is the light that opens like in the book, Shark Tank?
The light that opens like a book on Shark Tank is the Lumio lamp. It is an innovative lighting system created by San Francisco-based inventor Max Gunawan, and it was featured in season six of the hit ABC show. The device is unlike traditional lamps because it functions as both a decorative and practical piece of furniture. When not in use, the Lumio folds up into a slim book-like shape for easy storage, but when needed, it can be opened up to reveal a bright LED light source – perfect for reading or providing ambient lighting.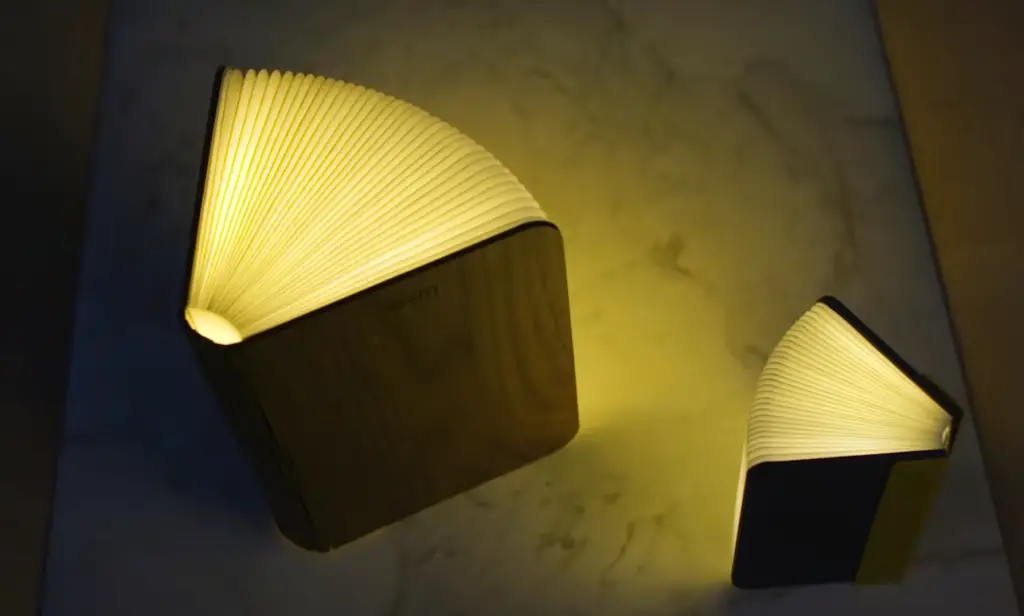 Thanks to its unique design and quality construction, Lumio quickly gained favor among viewers of Shark Tank. Max presented his idea to celebrity sharks, and all five of them were impressed with Lumio's potential. While he got a deal with Robert Herjavec, he ultimately decided to walk away from the deal. After his appearance on the show, Lumio continued to gain popularity and even made its way onto various tech blogs and lifestyle magazines. Max used the publicity generated by Shark Tank to launch an Indiegogo campaign for Lumio, which ended up being a huge success.
Where is Lumio based?
Max Gunawan Lumio is based in San Francisco, California. Since appearing on Shark Tank, Lumio has become a well-known and widely acclaimed product, now being sold in stores across the world.
Now they boast $ 5 million in annual revenue and have expanded their product line to include other lighting solutions such as the different sizes of Lumio lamps. The company is backed by well-known venture capitalists including Tim Draper, who was featured on Shark Tank.
How does a Lumio lampwork?
The Lumio lamps are very easy to use. All you need to do is lay the book lamp on a flat surface, open it and the lamp will automatically light up. The Lumio lamps are powered by a rechargeable battery, which can be charged either with a USB cord or with a wall plug. If you want to turn off the lamp, just close it and it will shut itself off.
This is quite an interesting feature, as you don't need to worry about your Lamp running out of power and leaving you in the dark.
Useful Video: Shark tank Lumio Light book
Conclusion
Max Gunawan had a unique idea in mind and decided to go after it with full force. He believed in his product, Lumio, which is a book-shaped lamp and it paid off; he was able to secure a $ 350K investment from the world-renowned Sharks on Shark Tank.
However, the deal didn't close after the appearance on the show and Lumio had to face several challenges, including managing manufacturing and shipping costs, expanding their product lineup and even battling a legal case against a former partner.
Despite all these setbacks, Max never gave up. With his determination and hard work, he was able to take Lumio to new heights; the company is now selling over $ 5 million in products annually and has made quite a name for itself in the design industry.
Max's story is a true testament to the power of hard work, dedication, and believing in oneself. His journey with Lumio proves that no matter how many obstacles come your way if you stay committed and never give up, you can achieve greatness!
After appearing on the show, Gunawan faced numerous challenges but Lumio has since become an incredibly successful business venture. The company now sells products all over the US and continues to receive recognition for its innovative design and high quality.
For those looking to achieve success as Max did, his story is one of many that shows anything is possible when you set your mind to it. By working hard and being creative, entrepreneurs can find ways to make their dreams come true no matter what obstacles they may face along the way.
We hope this guide has helped answer some of your questions about Lumio's journey after Shark Tank, as well as given some valuable business advice to aspiring entrepreneurs. Thanks for reading!
---
References:
https://www.sharktankblog.com/book-lamp-lumio/
https://www.sharktankblog.com/business/lumio/
https://www.hellolumio.com/en-ax
https://www.instagram.com/hellolumio/
https://www.facebook.com/HelloLumio/
https://geeksaroundglobe.com/lumio-net-worth-update-before-after-shark-tank/