The popular ABC show Shark Tank features entrepreneurs who pitch their business ideas to a group of potential investors, or "sharks." If the sharks like the idea, they may invest in the company. In episode 714, which aired in 2015, startup Trunkster appeared on the show and managed to score a deal with investors Mark Cuban and Lori Greiner. But what happened to Trunkster after Shark Tank? Keep reading for the story.
Who are Trunkster Founders?
Trunkster, the smartest luggage around, is revolutionizing travel. Its unique zipperless design opens like a garage door for unparalleled convenience and ease of use. And that's not all; there are additional features such as an internal digital scale, GPS tracking, a removable battery with a USB port, and a complete control handle – making it the perfect companion on any journey!
Sleekly designed with brushed airplane-grade aluminum and polycarbonate, Trunksters also boast all-terrain wheels, an undetectable secret compartment, as well as a TSA-approved combination lock for added security.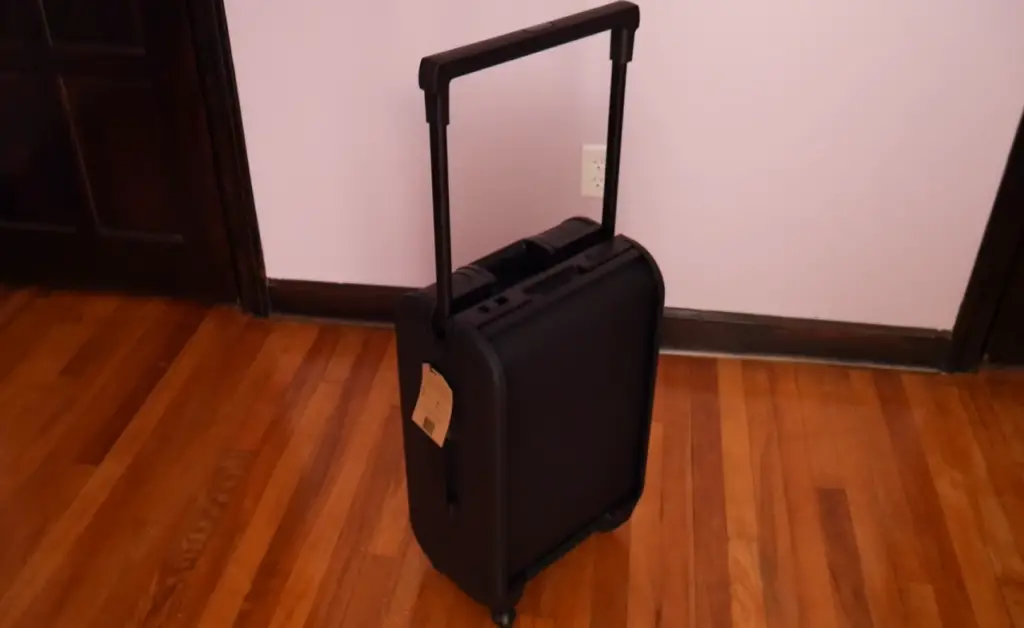 The duo managed to raise over $ 2.7 million on both Kickstarter and IndieGoGo, making it one of the most funded travel products in Kickstarter history. After their successful crowdfunding campaigns, they made their way onto Shark Tank and pitched their idea to the Sharks.
To get some assistance in launching the product, Jesse and Gaston sought out investors on Shark Tank. Let's recap the events that took place and what happened to Trunkster after Shark Tank. [1] [2] [3]
What Happened to Trunkster at the Shark Tank Pitch?
Jesse and Gaston stride in, expecting to receive $ 1.4 million for a 5% stake in their company. Subsequently, they present the details of their case while highlighting its various intelligent features. The sharks inspected the suitcases and expressed their concern about the product's cost.
Kevin O'Leary wondered why they thought their valuation was so high. The pair asserts that they sold a total of $ 2 million worth of product before its release. At 20% below the retail price point of $ 395, and with 5,000 units arriving next month, their inventory is sure to fly off the shelves! Trunkster is expecting to exceed $ 9 million in sales next year – a goal that they are confident about achieving!
Lori believes the amount is too high, whereas Kevin asserts it's not a $ 28 million firm; Robert on the other hand cites that their value stands at $ 8 million. The Sharks proclaim that none of them are willing to invest so much and to get a deal from any of them, Jesse and Chris will need to move on from the number they stated. Luckily, the duo is open for negotiation. Barbara however believes that the design is too masculine and the product is too heavy, so she goes out.
Robert believes there's something in the product, and he offers $ 1.4 million for 30%. Kevin is eager to partake in Robert's business venture, yet his offer of rdaddphp.4 million for a 37% partnership has been declined. Lori is confident that she can do a lot with this, yet wonders "what if something goes wrong?" To alleviate those concerns, she's putting forward $ 1.4 million to cover half of the purchase orders.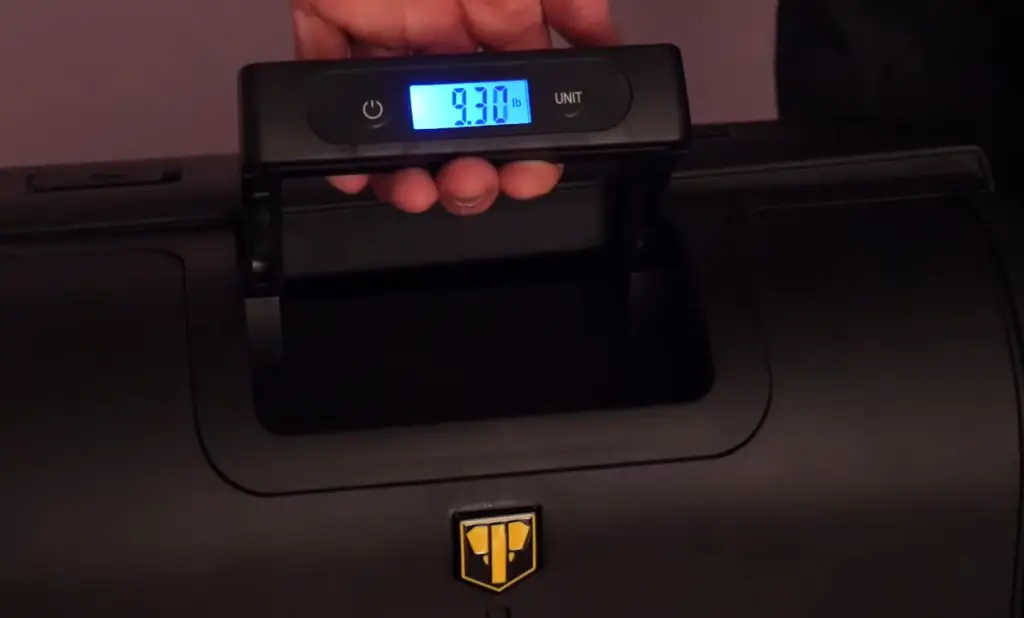 Lori and Mark are countered with a $ 1.4 million counteroffer for 5% equity each, all funds to be repaid within 24 months. If this condition fails, their equity will be doubled along with an additional dollar per unit for the indefinite future. Mark and Lori agree on that and the deal is made! [2] [3]
Trunkster After the Shark Tank Pitch
When it comes to Shark Tank, even the appearance on Live TV has a tremendous effect on sales. Trunkster experienced a substantial spike in its demand, with orders increasing by a mile!
This is something people call a Shark Tank Effect. Being aired on a live TV show gives the company an instant boost in sales, and Trunkster is no exception! On top of that, the publicity from being featured in the show has helped the company to increase its online presence further.
Unfortunately, it seems that the offer with Mark and Lori never closed. We don't know exactly what happened, but speculation hints that the business didn't take off as it had hoped.
What makes it worse, it does seem that Jesse and Gaston had trouble fulfilling orders. They already had pending orders from Kickstarter and the exposure they got from the show didn't help them out. This isn't uncommon with startups as they don't always have enough resources to cater to such high demand, and Trunkster was no different.
And the orders that were actually fulfilled were of poor quality, with faulty handles and wheels quickly sending the customers into a frenzy. An examination of the reviews on their Kickstarter page paints a picture of masses of disgruntled potential customers. Sadly, communication with this company has gone silent, when many attempted to contact them through email and got no response. This gave a very bad reputation to the company.
One thing we know for sure is that Gaston is currently working on Storypod, another gig of his. He even started yet another Kickstarter for that!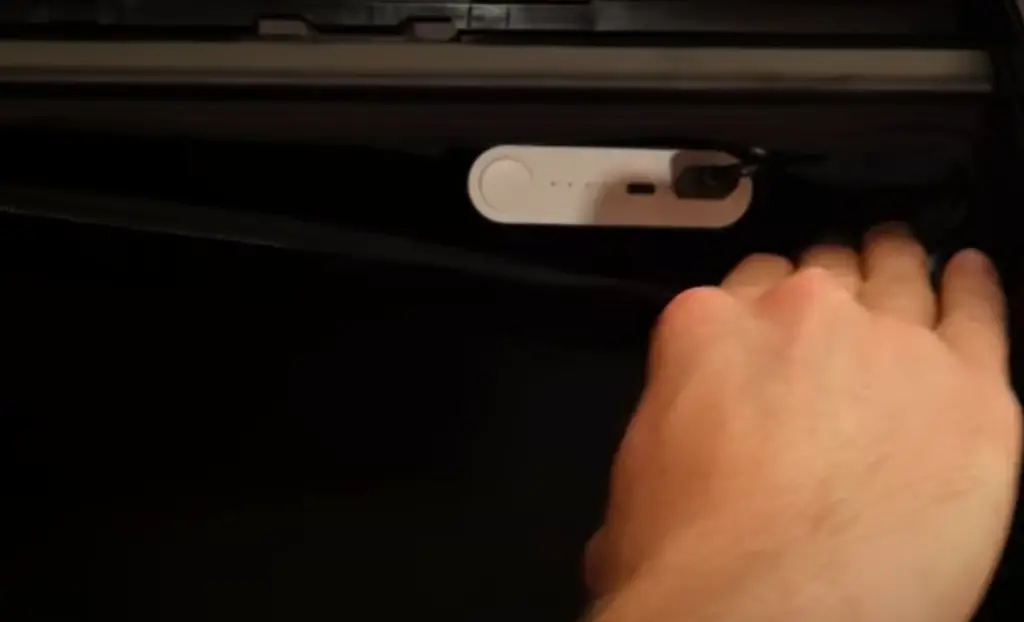 It does seem that Trunkster turned out to be a scam, as many of its customers have claimed. In this case, it's always a good idea to do some research before investing in any company or buying its products. Or, it could have failed due to a mismanagement of funds, poor product manufacturing, or lack of resources.
Either way, it's unfortunate that Trunkster never made it off the ground. We can only hope that more startups in the future will do better than them. Some backers however are seeking legal action against the company.
It's hard to know what happened after Shark Tank but we can be certain that things didn't work out as planned. We may never know exactly why this venture failed, but we do know that with any new venture, there is an element of risk involved and sometimes even if you have Mark Cuban and Lori Greiner in your corner – things don't always go according to plan! [2] [3]
Trunkster Competitors
As we can see, things didn't really go well for Trunkster after the Shark Tank pitch. It's not uncommon for startups to fail and it seems Trunkster is no exception. But, this doesn't mean that products like Trunkster don't have any prospects in the market anymore.
There are still plenty of competitors in the space offering similar products, let's discuss them!
Samsonite
First, let's talk about the iconic luggage brand Samsonite. They have been in the market for a while and they are known to manufacture quality products. Their suitcases feature lightweight materials and come with robust handles and wheels – perfect for travelers!
Samsonite is usually more expensive than Trunkster due to its higher quality standards but definitely worth it if you want reliability on your trips. It also comes in different sizes and colors which gives people a great variety of choices.
Samsara
Samsara is a luxury travel luggage brand that offers some of the best quality products in the market. Their range covers everything from hard shells to softshells and accessories like packing cubes, garment bags, etc. All their products are made with durable materials like carbon fiber and aluminum so they can withstand any kind of abuse while traveling.
Features like digital locks, waterproof fabrics, and smart organization features make them stand out from the crowd. They also offer incredible warranties on their products which is an added bonus!
They too offer smart luggage with GPS tracking, remote locking, and many other features that make them a great option for travelers.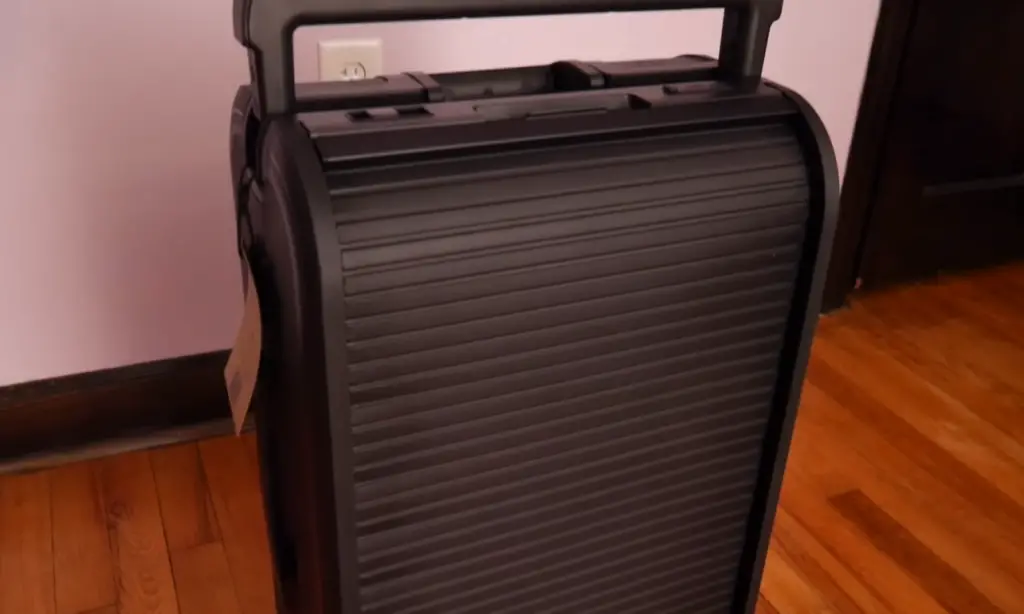 Fugu
Another smart suitcase solution is Fugu, a product of the same category as Trunkster. They offer hard-shell suitcases that are connected with Bluetooth to their mobile app allowing you to lock and unlock your suitcase from anywhere. What really sets them apart from Trunkster is that they also have an additional layer of security in the form of biometric fingerprint access which allows only registered users to open their suitcases.
Fugu also offers data tracking and monitoring, meaning you can get real-time updates on your suitcase's location, battery life, etc. And you can find even some inflatable suitcases in their product range. [3]
---
FAQ
Did Trunkster get a deal?
Yes, they managed to get an offer from Lori O'Neil and Mark Cuban. However, the offer didn't go past the negotiation stage, as the two Sharks could not agree on a deal structure. The Trunkster team struggled a lot afterward and had to shut down operations.
How much is Trunkster worth?
Unfortunately, no official valuation of Trunkster has been revealed since its appearance on Shark Tank. It's even harder to estimate now that Trunkster is out of business.
They never really sold enough products to make it a profitable venture and their crowdfunding campaign, while successful, has backfired as they failed to send products out to their backers in a timely manner.
And the products they did shit, had very poor quality, and were not well received by the market. This combined with their poor customer service has decreased the value of Trunkster in a significant manner.
What is Trunkster?
Trunkster is a smart luggage created by Jesse Potash and Gaston Blanchet. Their mission was to revolutionize the travel experience with innovative and stylish luggage that could integrate seamlessly into an individual's lifestyle. Trunkster featured a number of unique features, including an integrated scale, USB charging ports, and portability options like a detachable shoulder strap.
This intends to make the travel experience easier and more enjoyable. Trunkster also offers an integrated tracking system and waterproof zipper, which provide a secure way for travelers to monitor their luggage when it is out of sight.
Who founded Trunkster?
Jesse Potash and Gaston Blanchet founded Trunkster in 2015. The company was created with the aim of providing travelers with a superior luggage experience. Their vision for the perfect suitcase included features like a zipperless closure and an integrated weighing scale, as well as extra storage space and convenience features like USB charging ports.
Unfortunately, their gig didn't last too long. The two founders had difficulty finding a manufacturer to produce their product at a cost that was feasible for the company, and they struggled to find enough funding to move forward. An appearance at the show didn't help either, as the Sharks were uninterested in investing.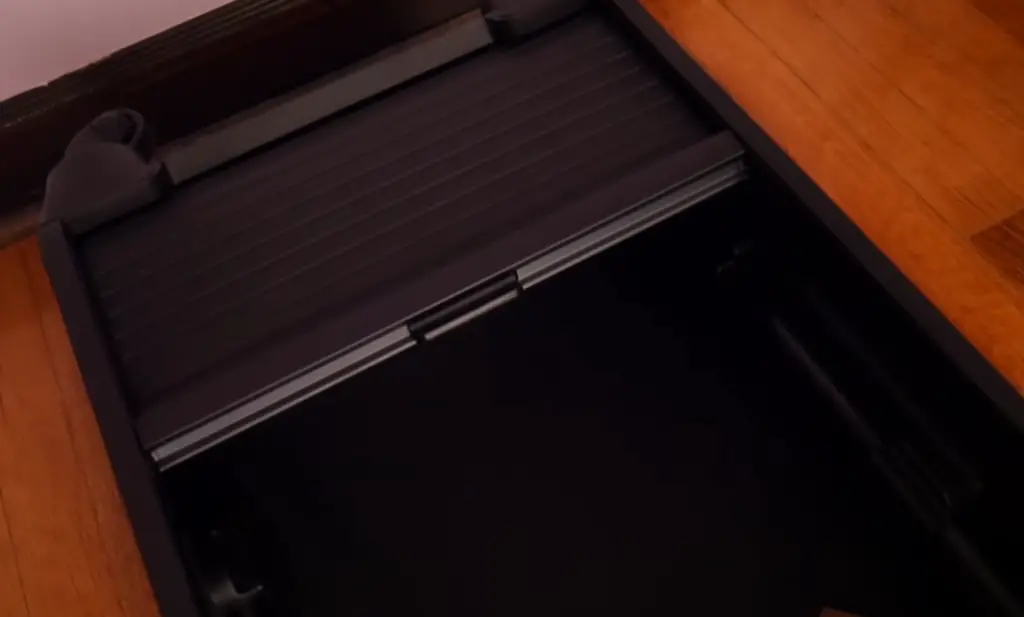 Some backers even called the duo scammers, accusing them of exaggerating the features of their luggage and not producing the results they promised. As of 2023, the company had closed its doors, though Jesse and Gaston have gone on to other projects.
Is Trunkster still in business?
Unfortunately no, Trunkster is no longer in business. The company was founded by two entrepreneurs Jesse Potash and Gaston Blanchet with the goal of providing travelers with a better way to travel – a smart luggage experience. After a successful Kickstarter campaign and an appearance on Shark Tank, the company was unable to raise sufficient capital to continue operations.
Not only that, they have failed to fulfill numerous orders and refunds are nowhere to be seen. This has caused a lot of frustration among customers and some have even accused Trunkster of fraud.
Useful Video: Best of Shark Tank Entrepreneurs' Crazy Valuation at 28 Million Dollars
Conclusion
Jesse Potash and Gaston Blanchet of Trunkster made a strong impression on the Sharks but ultimately failed to close a deal. The team's post-Shark Tank journey has been one focused on continuing its mission of creating the world's best travel luggage.
However, being an entrepreneur is hard and not everyone walks away with a successful investment. Trunkster had failed to deliver the products to the customers in time and had to face backlash from the crowdfunding backers. This combined with the legal troubles caused by a rival suit were two major setbacks for Trunkster.
Jesse Potash and Gaston Blanchet had to shut down the company because of the struggles they faced. It's a great example of how entrepreneurship isn't always easy and you have to be prepared for the ups and downs that come with it.
Some users consider Trunkster to be a scam, but we can only look at the facts. Trunkster was a travel luggage company that created a product that could revolutionize the way people travel. They had some success in raising crowdfunding money, but ultimately failed to deliver their products on time and faced legal issues with a rival suit.
For anyone looking to get into entrepreneurship, it's important to remember that no one is immune to failure. Even though Trunkster's journey didn't end as expected, they serve as a lesson that success isn't always guaranteed. Even if you fail, it's important to keep moving forward and never give up on your dreams. Who knows what could happen next?
Thanks for reading our epic guide on what happened to Trunkster after Shark Tank. We hope you learned something useful from this article and that it inspires you to never give up on your dreams!
---
References:
https://www.sharktankblog.com/zipperless-luggage-trunkster/
https://www.sharktankblog.com/business/trunkster/
https://bizzbucket.co/trunkster-shark-tank-update-scam/