In this article, we will delve into the fascinating journey of CurlMix after its appearance on the hit TV show Shark Tank. CurlMix, founded by Kim and Tim Lewis, started as a passion project and transformed into a thriving business catering to women with naturally wavy or curly hair.
We will explore the ownership of CurlMix, its target audience, and its current status in the industry. Additionally, we will uncover the impact of Shark Tank on CurlMix's success, the notable products that propelled its growth, and any legal challenges the brand faced. Join us as we unravel the exciting story of CurlMix and its post-Shark Tank ventures.
What Is CurlMix?
CurlMix offers an extensive selection of products conveniently packaged in a Wash and Go System. This system comprises shampoo, conditioner, moisturizer, and gel, working in harmony to do more than simply prevent hair from becoming unruly.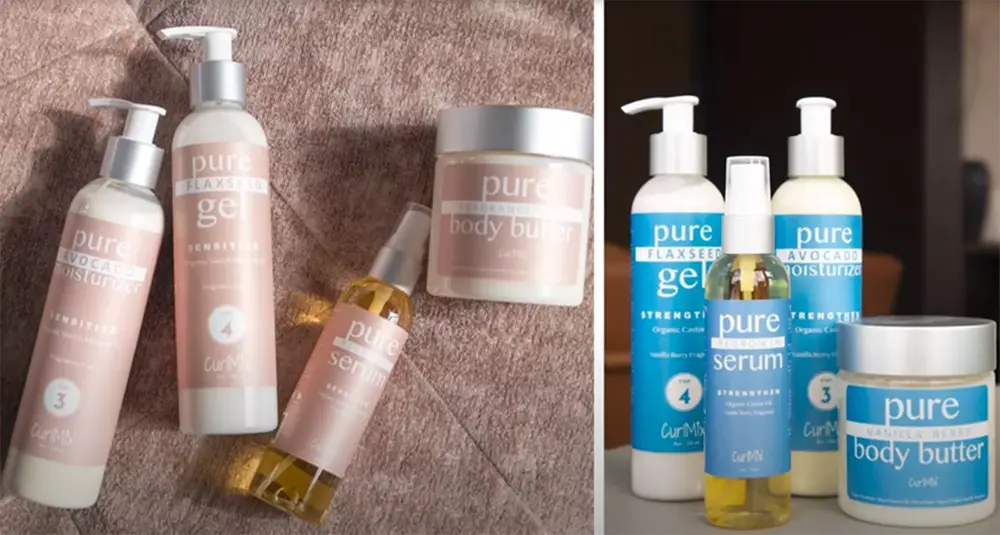 Packed with wholesome and entirely natural ingredients, these products cater to preserving your hair's innate texture and locking in essential moisture for optimal health. The inclusion of Shea butter, avocado, and Jojoba oil fortifies your hair's structure, resulting in unparalleled vitality.
Presently, CurlMix stands as an artisanal, plant-based, eco-friendly hair care brand that showcases the Wash + Go System, a four-step regimen that brings about remarkable results for individuals with curly to kinky hair. This comprehensive process ensures that the hair emerges from each step feeling velvety, well-defined, deeply moisturized, lustrous, free from frizz, and adorned with a captivating aroma.
The initial stage, Step 1, involves an Aloe Vera Cleanser, meticulously formulated to delicately purify the hair without compromising its natural integrity. Drawing upon the remarkable rejuvenating properties of aloe vera, this cleanser bestows upon the hair the same nourishing benefits it imparts to the skin.
Moving on to Step 2, we encounter the Grape Seed Oil Conditioner, renowned for its exceptional slip, which aids in effortless detangling. This enriching conditioner deeply penetrates each strand, shielding and fortifying it from within, effectively warding off breakage and split ends.
Step 3 introduces the Avocado Moisturizer enriched with Organic Argan Oil, an exquisite fusion that provides nourishment and hydration. Avocado, rich in unsaturated fatty acids, as well as vitamins A, B, C, and E, delivers essential moisture and rejuvenation to the hair. Meanwhile, the remarkable properties of Argan Oil work in tandem to soften and strengthen dry, brittle hair, paving the way for its healthy and luxuriant growth.
Finally, Step 4 unveils the Flaxseed Gel, a versatile styling aid that not only leaves the hair supple and manageable but also facilitates hair growth. Its potent formulation harnesses the natural potency of flaxseed, known for its efficacy in addressing thinning hair concerns and promoting scalp healing [2].
Each of these remarkable products boasts an enticing range of enchanting scents, including lavender, vanilla berry, watermelon, lemon, and rose, each carefully crafted to strike the perfect balance between captivating and subtle. For those who prefer a fragrance-free experience, this option is also readily available.
Beyond its core audience of curly and kinky-haired individuals, CurlMix has garnered a devoted following among those with sun-damaged, heat-damaged, or excessively dry wavy hair. Additionally, individuals grappling with hair prone to knots and tangles have found solace in the transformative power of CurlMix products.
About Founders Of CurlMix
CurlMix was introduced in 2015 by visionary entrepreneurs Tim and Kim Lewis [3]. Tim, renowned within his inner circle for his vast knowledge of facts and trivia, pursued higher education and later found employment at Starbucks.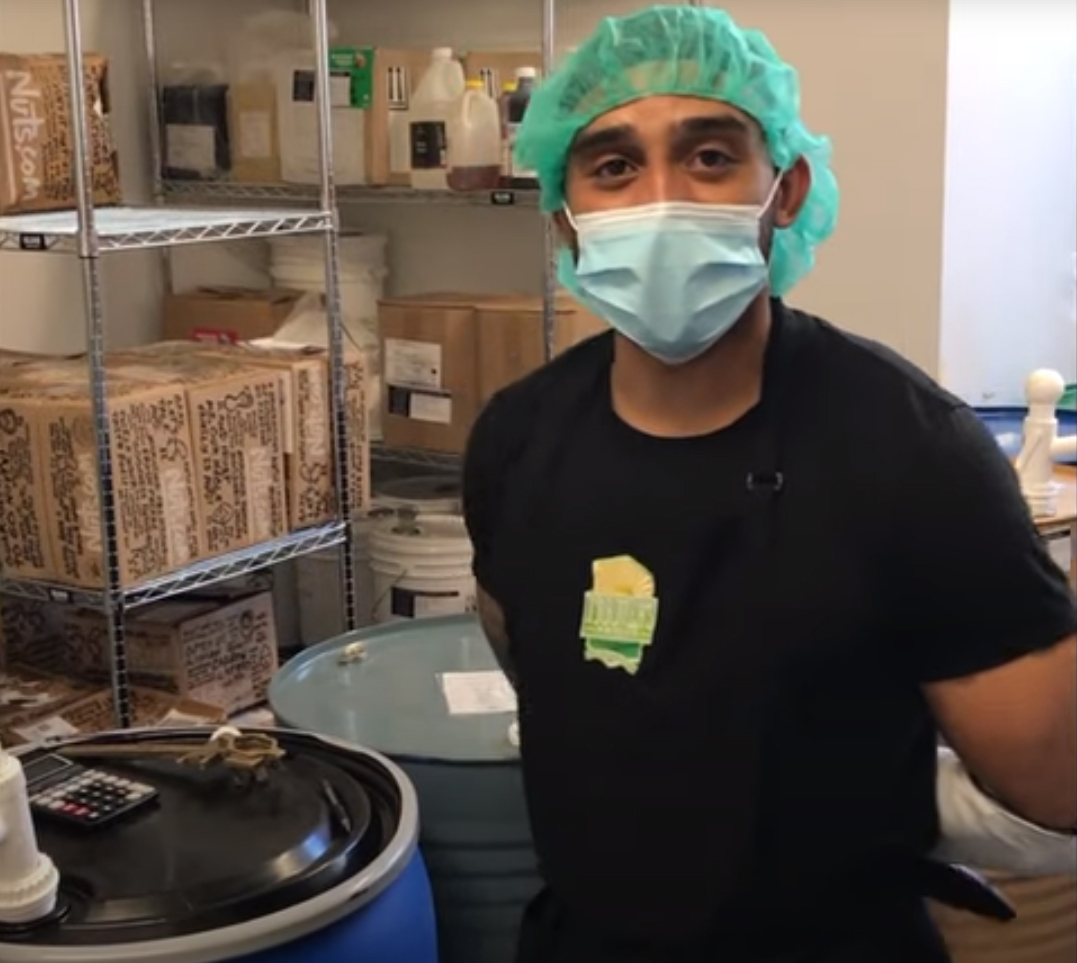 Meanwhile, Kim obtained a Bachelor's degree in Logistics and Marketing from the University of Illinois. Kim's initial business venture, Natural Hair Academy, a social network catering to women with curly hair, was funded in part by Tim's $100,000 earnings from Who Wants to Be a Millionaire. Although this endeavor did not succeed, it served as the inspiration behind the creation of CurlMix.
CurlMix marked Kim's second entrepreneurial effort. It commenced as a monthly subscription box that included all the necessary ingredients for crafting one's own natural hair care products. She made a single sale from her website. Undeterred, she meticulously revamped her website, conducted extensive research, reached out to industry leaders, and relaunched after thorough reconsideration.
On the first day, she sold 90 boxes and concluded the year with a remarkable sales total of $100,000. Her products are premium hair care items that come with a higher price tag. A single bottle of any product is priced at $18, with discounts available for purchasing the complete "Wash and Go system." While she sells her products on her website and through Amazon, it is evident that her primary focus lies in targeting the upscale hair care retailer market.
Their journey began when Tim Lewis, the husband of the duo, struck luck and won a substantial $100,000 prize from the renowned show "Who Wants to Be A Millionaire" [4]. Inspired by this windfall, Kim made the courageous decision to resign from her job and dedicate herself fully to building "Natural Hair Academy" using the prize money.
The initial venture, "Natural Hair Academy", centered around creating a social media network that catered to women with curly hair, fostering discussions on natural hair care. Regrettably, the venture didn't achieve remarkable success, but its intriguing beginnings served as the catalyst and precursor to the birth of CurlMix.
Shortly after the conclusion of "Natural Hair Academy", Kim embarked on the development of CurlMix. Initially, CurlMix took the form of a subscription box, offering a curated selection of natural hair care products specifically designed for curly hair. However, despite their efforts, sales remained sluggish, and the subscription box business model posed challenges with declining margins.
A breakthrough moment occurred when the couple sought advice from a venture capital advisor, who posed a simple yet transformative question: "What is your best-selling product?" Their response was resounding: Flaxseed gel.
Recognizing the consistent demand for their pure flaxseed hair care product within the subscription box, Kim and Tim underwent a pivotal shift in their business strategy in 2018. They heeded the consultant's advice, choosing to focus exclusively on their "Pure Flaxseed Gel" as CurlMix's flagship item. This strategic decision proved to be a game-changer as they secured a remarkable $25,000 in funding from BackStage Capital, propelling sales to unprecedented heights.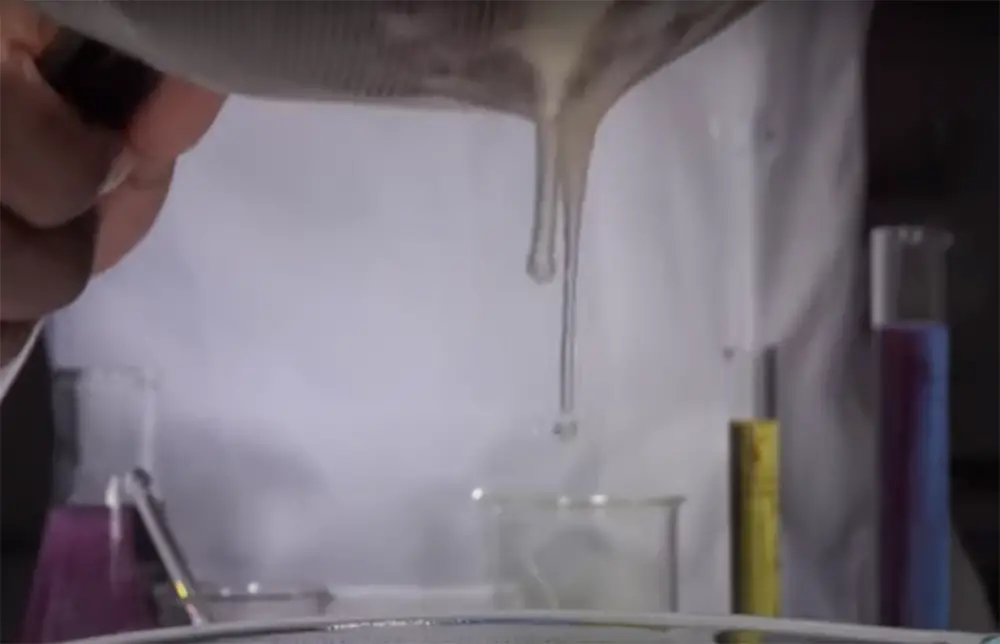 By the close of 2018, CurlMix celebrated a remarkable milestone, recording a staggering $1 million in gross sales. This exceptional achievement caught the attention of industry leaders, eventually leading to their acceptance to present their business pitch on the popular television show Shark Tank.
The Review of CurlMix
Should you come across some CurlMix items, you may find yourself disinclined to experiment with other hair products. Navigating the realm of curly hair poses a distinct set of challenges that those with straight or wavy hair may struggle to comprehend. If you seek evidence of the perils of curly hair, a quick Google search will provide ample proof. Curly hair necessitates an entire array of products and hair treatments to maintain control.
The efficacy of hair products designed for curly hair speaks for itself. Tim and Kim Lewis meticulously developed this product line through extensive trial and error to achieve the perfect combinations. With this in mind, their refusal to accept the Sharks' offer is understandable. They can confidently guarantee the results, and you can verify the transformation through compelling before-and-after pictures. This product undoubtedly delivers without causing harm to your hair [5].
Pros:
Revives your natural curls;
Protects your hair;
Preserves moisture in your hair;
Prevents unruly frizz;
Utilizes organic and natural ingredients;
Free of sulfates and parabens;
Cons:
Comes with a slightly higher price tag compared to regular hair products;
CurlMix proves to be an ideal choice for individuals with curly hair. Whether you possess wavy locks that border on the curly spectrum or full-fledged curls, this product can work wonders for you. The product range has been meticulously formulated to aid your hair's recovery from daily damage, ultimately restoring a healthier texture that improves both the look and feel of your hair.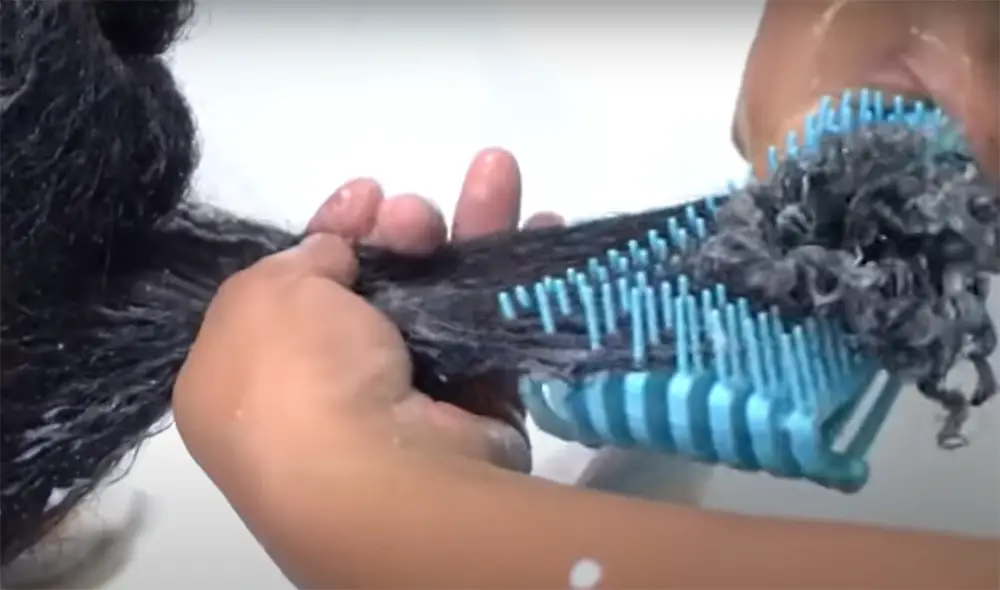 Moreover, this line of products transcends gender-specific usage. It offers simplicity and versatility, suitable for anyone striving to achieve remarkable hair that looks and feels fantastic.
The Pitch Of CurlMix At Shark Tank
In her quest to establish her own business, Kim Lewis initially ventured into creating a social network for women with curly hair called the Natural Hair Academy. This endeavor was financed using a portion of Tim's $100,000 winnings from the show Who Wants to Be a Millionaire [6]. Although her initial attempt did not yield the desired results, it served as the spark of inspiration for the birth of CurlMix.
CurlMix emerged as a monthly subscription service that provided customers with all the necessary components to create their own natural hair care products.
Unfortunately, Kim's initial sales were limited to just one box. However, undeterred by this setback, she took the initiative to revamp her website, conduct extensive research, reach out to influential figures in the industry, and relaunch her business. These strategic actions paid off as she achieved remarkable success, selling 90 boxes on the very first day and ultimately generating $100,000 in sales for the year.
Kim's products are positioned as high-end hair care goods, with each bottle priced at $18. Customers can enjoy discounts when purchasing the complete "Wash and Go system" bundle. While Kim sells her products through her website and Amazon, she also aspires to penetrate the upscale hair care retail market.
However, the Sharks exhibited a lack of enthusiasm for the hair care industry. Mr. Wonderful expressed skepticism, stating that there was nothing particularly unique about the business and predicting that a larger corporation would eventually overshadow it. Alli Webb, who amassed considerable success in the hair care industry, possessed knowledge about the market but opted not to invest.
Robert, admitting his limited understanding of the market, made an offer of $400,000 for a 20% stake. However, Kim and Tim respectfully declined the proposition.
CurlMix After The Shark Tank
Following their rejection of Robert's offer, Kim and Tim secured a significant investment of $1.2 million in exchange for a 10% stake in their company [7]. This substantial funding came from renowned figures in the business world, including Jeff Weiner, the former CEO of LinkedIn, and Arlan Hamilton of Backstage Capital. The injection of capital proved to be a turning point, propelling their sales from $1 million in 2018 to $5 million in 2019 and further surging to $6 million in 2020.
The couple's remarkable achievements did not go unnoticed, as they were honored with inclusion in Forbes' prestigious "30 Under 30" lists for Retail and E-commerce in 2020. Additionally, they availed themselves of a federal PPP loan designed to support small businesses during the challenging times of the Covid-19 pandemic.
In a strategic move, CurlMix embraced equity crowdfunding in 2021 through WeFunder, engaging its loyal customer base and offering enticing perks and rewards to potential investors. The response was nothing short of phenomenal, as the campaign garnered over a million dollars within its first day and an impressive $5 million within just 30 days. This remarkable success in crowdfunding opened doors for CurlMix, providing them with the means to embark on expansion initiatives.
Following the triumph of their crowdfunding campaign, CurlMix introduced an innovative product called 4C Only, specifically tailored to meet the unique needs of individuals with 4C hair. This groundbreaking launch solidified their position as pioneers in the industry, catering to a previously underserved segment.
The company experienced a significant surge in sales and revenue following their appearance on Shark Tank, which propelled them to new heights. Fueled by their growing success, CurlMix remains committed to expanding their product range and captivating the market. Presently boasting an impressive following of 131,000 Instagram followers, they project a staggering revenue of $40 million by 2024.
With a net worth of $12,000,000, CurlMix has achieved remarkable progress since their appearance on Shark Tank, firmly establishing themselves as a prominent player in the industry.
The Net Worth Of CurlMix
As of 2021, their lifetime sales are projected to exceed $13 million, a testament to their ongoing growth and success. To fuel their expansion further, they successfully raised an impressive $5,288,846 through a crowdfunding campaign on Wefunder in May 2021. Their accomplishments were further acknowledged when they secured the 93rd spot on the esteemed Inc. 5,000 list for 2021 [8].
Alternatives To CurlMix:
DevaCurl is a renowned brand specifically focused on curly hair. Their product range includes shampoos, conditioners, and styling gels designed to enhance and define natural curls. With a reputation for delivering excellent results, DevaCurl has gained a loyal following among curly-haired individuals;
SheaMoisture offers a diverse range of hair care products suitable for various hair types, including curly hair. Their formulas often incorporate natural and organic ingredients, such as shea butter and coconut oil, known for their nourishing and moisturizing properties. SheaMoisture provides options for cleansing, conditioning, and styling curly hair;
Ouidad is a brand dedicated to curly hair and offers a comprehensive range of products for different curl types. From gentle cleansers to hydrating conditioners and styling creams, Ouidad provides solutions for managing and enhancing curly hair while minimizing frizz and promoting definition;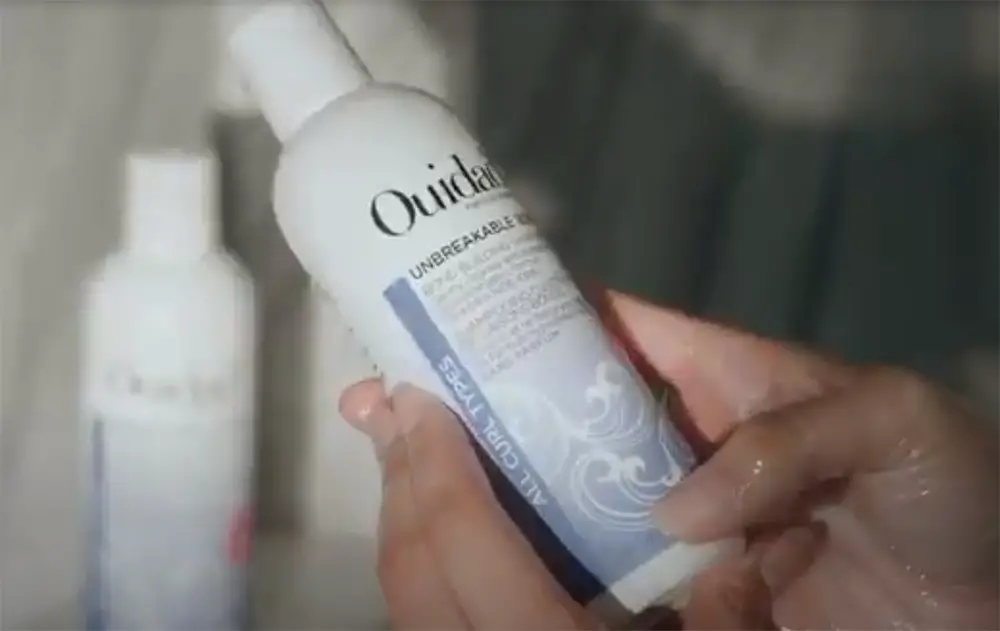 Mielle Organics is a natural hair care brand that caters to a variety of textured hair, including curly hair. Their products are formulated with organic ingredients to promote healthy hair growth and enhance curl patterns. Mielle Organics offers a wide selection of shampoos, conditioners, and styling products tailored to different hair needs;
Aunt Jackie's is a budget-friendly brand known for its effective hair care solutions, including products specifically designed for curly hair. They offer a range of moisturizing conditioners, curl-defining creams, and styling gels that help hydrate and style curls while minimizing frizz;
Pattern Beauty, created by Tracee Ellis Ross, focuses on providing products specifically for curly, coily, and tight-textured hair. Their line includes nourishing shampoos, conditioners, and styling products that embrace and celebrate natural hair textures;
FAQ:
Who owns CurlMix?
CurlMix is owned by Kim and Tim Lewis, the founders of the company.
Who is CurlMix for?
CurlMix is specifically designed for women with naturally wavy or curly hair. It caters to individuals who want to embrace and enhance their natural curls.
Is CurlMix still in business?
Yes, CurlMix is still in business and thriving. They have expanded their product range, gained investments, and continue to serve a growing customer base.
What is the most successful product on Shark Tank?
The most successful product on Shark Tank for CurlMix was their Pure Flaxseed Gel, which became their flagship item after receiving advice from a venture capital advisor. It garnered significant attention and contributed to the company's growth.
What curly hair brand was sued?
Without specific details about a lawsuit, it is unclear which curly hair brand was sued. CurlMix, however, has not been mentioned in any notable lawsuits [9].
Is CurlMix sulfate-free?
Yes, CurlMix products are sulfate-free [10]. They prioritize using organic and natural ingredients in their formulations.
When was CurlMix founded?
CurlMix was founded in 2015 by Kimberly and Timothy Lewis.
Does CurlMix expire?
CurlMix products have a shelf life of approximately 2 years [11]. It is recommended to check the expiration date on individual product packaging.
Why are curl products so expensive?
The pricing of curl products can be influenced by various factors, including the quality and sourcing of ingredients, production costs, research and development, branding, and market demand. Additionally, specialized products catering to specific hair textures may require unique formulations, contributing to their pricing.
Can I use expired curl cream?
How often should I use curl products?
The frequency of using curl products can vary depending on individual needs and preferences. It is advisable to follow the instructions provided by the brand or consult with a hair care professional to determine the appropriate usage frequency for your specific hair type and condition.
How does CurlMix Shark Tank work?
The details of how CurlMix appeared on Shark Tank and the specific workings of the show are not provided in the information given.
What is the shelf life of CurlMix products?
CurlMix products have a shelf life of approximately two years. It is important to check the individual product packaging for the specific expiration date.
Is it okay to use CurlMix products on color-treated hair?
Yes, CurlMix products can be used on color-treated hair [12]. They are designed to be gentle and nourishing, helping to maintain the health and appearance of color-treated curls.
Will all of their items be natural and organic?
Yes, CurlMix aims to have all of their items made with natural and organic ingredients. They prioritize transparency in their labeling and strive to provide customers with high-quality products that align with their values of using natural and organic ingredients.
Useful Video: CurlMix – Shark Tank
References:
https://allsharktankproducts.com/shark-tank-products-health/curlmix-beauty-products-for-curly-hair/
https://www.sharktanksuccess.com/curlmix-review/
https://startupreneurship.com/what-happened-to-curlmix-after-shark-tank-pitch/
https://biznewske.com/curlmix-net-worth/
https://www.pinoymoneytalk.com/curlmix-shark-tank-update/
https://gazettereview.com/curlmix-after-shark-tank-update/
https://sharktankrecap.com/curlmix-update-shark-tank-season-10
https://www.blackenterprise.com/chicago-curlmix-couple-raise-over-5-million-after-turning-down-shark-tank-offer/
https://bizzbucket.co/curl-mix-shark-tank-update/?expand_article=1
https://www.sharktankblog.com/business/curl-mix/
https://sharktanktales.com/curlmix-shark-tank-update/
https://michiganchronicle.com/2021/05/05/curlmix-founders-raise-over-3-6m-after-leaving-share-tank-offer/