Shark Tank, the renowned reality competition television series, has served as a launchpad for numerous innovative products and aspiring entrepreneurs. One such product that captured the attention of both the Sharks and the audience was the AUUG Motion Synth.
Since its appearance on Shark Tank, AUUG has embarked on an extraordinary journey, marked by growth, success, and new opportunities. With secured funding and strategic partnerships, AUUG has continued to evolve, refining its offerings and expanding its reach.
In this article, we delve into the post-Shark Tank journey of AUUG, exploring the milestones, challenges, and achievements that have shaped its trajectory in the competitive world of music technology.
What Is AUUG?
These components amalgamate to produce an exceedingly capable synthesizer tool that enables effortless music manipulation through the application's keys and the motion of your hand, altering pitch and timbre as you gesture.
Utilize each of the buttons to produce musical tones, govern external synthesizer hardware, or even employ enhancements to embellish your vocals. The grip ensures a comfortable grasp of your phone while simultaneously interacting with the buttons, enabling a seamless, uninhibited performance whether on stage or in the studio.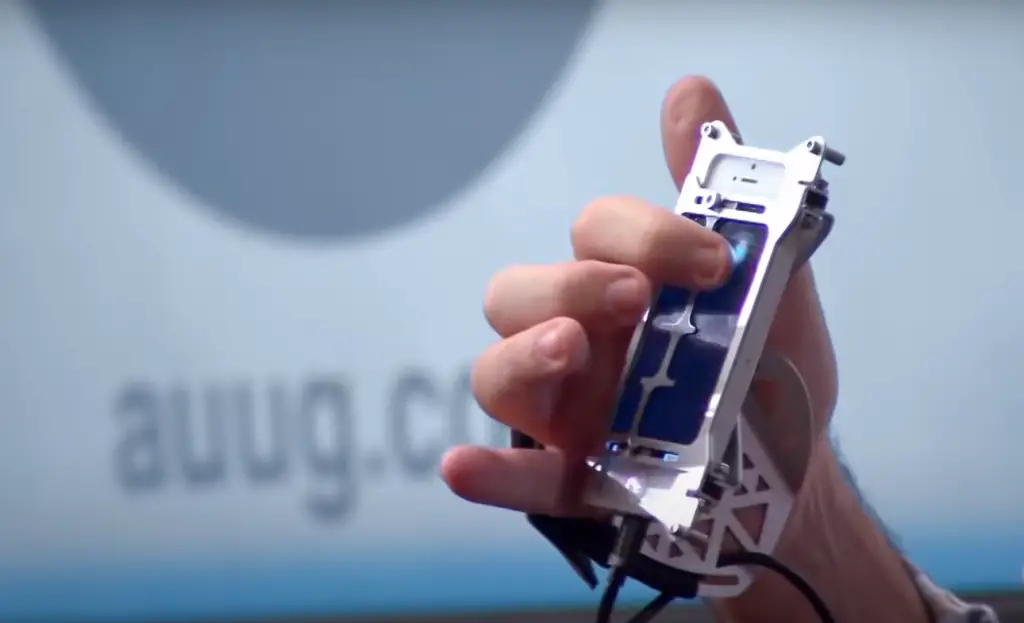 Main Features of AUUG Motion Synth
The buttons on the application produce musical tones, control external synthesizer hardware, and can even be used for vocal enhancements. With the motion of your hand, altering pitch and timbre becomes incredibly easy, thus, enabling you to have a seamless music creation experience.
The grip ensures a comfortable and secure hold of your phone while simultaneously interacting with the buttons, thus letting you move freely during performances.
About the Founders Of AUUG
The company was founded by Joshua Young and David Egan, two graduates of the University of Wollongong in New South Wales, Australia. They appreciated music as a form of inspiration and communication and decided to make a groundbreaking product that altered the way individuals interacted with music creation.
The Pitch of AUUG at Shark Tank Australia
After developing their product, the co-founders pitched it on Shark Tank Australia. Young and Egan went in asking for $ 70,000 for 20% equity in their company. Walkaway with an offer from entrepreneur Glen Richards at $ 70,000 for 30% equity, AUUG turned a journey of pitch, and argument with the Sharks on the valuation of the company to eventually clinch a deal.
AUUG After The Shark Tank
After their time on Shark Tank Australia, things took off for AUUG. The company received a surge of attention, with musicians from all over the world taking an interest in the new technology. The company began selling its product in many countries, with positive feedback and reviews.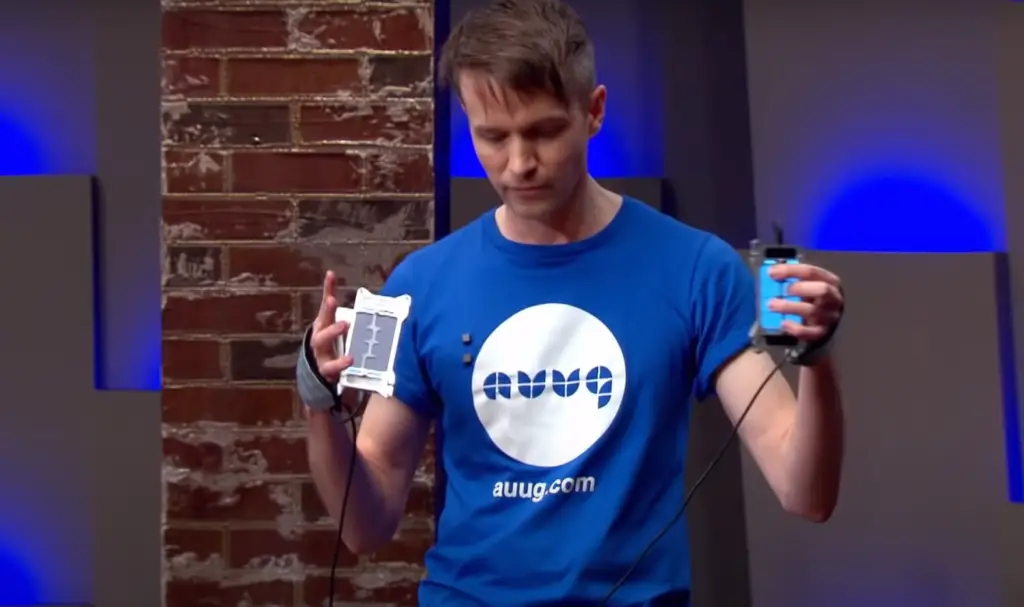 The Net Worth Of AUUG
Since its appearance on the show, Auug has encountered remarkable expansion and triumph. The company has successfully obtained supplementary funding and established valuable partnerships, culminating in an estimated net worth of $ 2.6 Million.
Alternatives To AUUG:
Roli Seaboard Block: The Roli Seaboard Block is a portable keyboard that uses 5D Touch technology and allows you to explore your creativity with expressive and colorful MIDI music in the studio or on the go. It has a range of knobs, buttons, and touchpad surfaces, giving you complete control over your music production;
Korg Kaossilator Pro+: The Korg Kaossilator Pro+ is a portable synthesizer that allows you to create music using just your fingertips, as well as loop phrases, adjust tempo, and produce rhythmic patterns. The synthesizer has ten effects ranging from a compressor to spatial-type effects such as reverb and delay;
Teenage Engineering OP-1: The Teenage Engineering OP-1 is a portable synthesizer that is perfect for music production on the go. The synth is equipped with multiple sound engines and an endless range of effects, including a beat-matching sequencer and a built-in drum machine;
Novation Launchpad: The Novation Launchpad is a grid instrument that allows you to launch and manipulate clips using colorful pads that are triggered by pressing them. This instrument is suitable for musicians who prefer tactile control while playing music;
Yamaha Reface CS: The Yamaha Reface CS is a portable synthesizer that provides vintage sounds with modern controls. With its easy-to-navigate interface, the Reface CS has three octaves, a polyphonic note tracker, and a range of effects, including reverb and delay;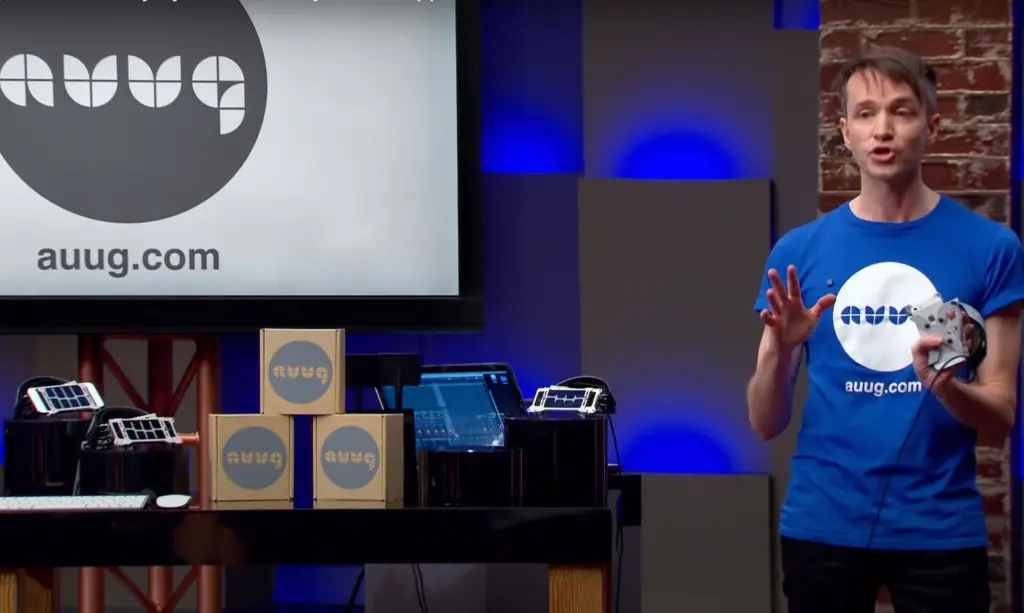 ---
FAQ:
Is Shark Tank Australia still running?
Shark Tank Australia is an Australian unscripted challenge TV show that made its debut on 8 February 2015 and concluded on 7 August 2018, broadcasted by Network Ten. The program featured ambitious contestant-entrepreneurs who delivered business pitches to a group of "Shark" investors.
How many companies fail after Shark Tank?
The failure rates of Shark Tank contestants became significantly lower. Only 6% of the contestants in the last few seasons have gone out of business, and only 20% haven't turned a profit yet (but are still in business). Therefore, we can estimate that Shark Tank's success rate is around 94%.
What successful companies failed Shark Tank?
Several successful companies failed to secure a deal on Shark Tank. Some of these companies include Coffee Meets Bagel, Chef Big Shake, and The Bouqs Company [3]. However, despite not getting a deal on the show, these companies were able to find success outside of Shark Tank. Furthermore, there are also instances where companies that failed to secure a deal on Shark Tank were able to turn their failures into big successes.
For example, some Shark Tank failures that went on to achieve success include Scrub Daddy, Tipsy Elves, and Squatty Potty. These companies were able to use their experience on the show as a learning opportunity and were able to make strategic changes that ultimately led to their success. Although getting a deal on Shark Tank can be beneficial for some companies, it is not the only path to success.
Who owns Shark Tank Australia?
Shark Tank Australia draws its inspiration from the Dragons' Den concept, which is owned by Japan's Nippon TV and distributed by Sony Pictures Television. The production of the show for Network 10 was handled by Curio Pictures, a subsidiary of SPT.
Which countries have Shark Tank?
The television series was derived from the highly popular Dragons' Den, an original creation from Japan that gained widespread popularity and expanded its reach to 27 nations. These include the United Kingdom, Ireland, Russia, Australia, Spain, Afghanistan, and Croatia, among others.
Is Shark Tank Australia on Netflix?
Regrettably, Shark Tank is not currently accessible on Netflix Australia.
Is there an Android version of the AUUG Motion Synth?
At present, there is no existing Android version of the AUUG Motion Synth. Nevertheless, we are enthusiastic about the possibility of creating this product if there is sufficient interest from Android users.
Which iPhone and iPod Touch models does the AUUG Motion Synth support?
The AUUG Motion Synth is compatible with the iPhone 4S and later models, including the iPod Touch 5th generation and subsequent versions. However, it is important to note that the iPhone 6 Plus and 6s Plus are not supported by the product.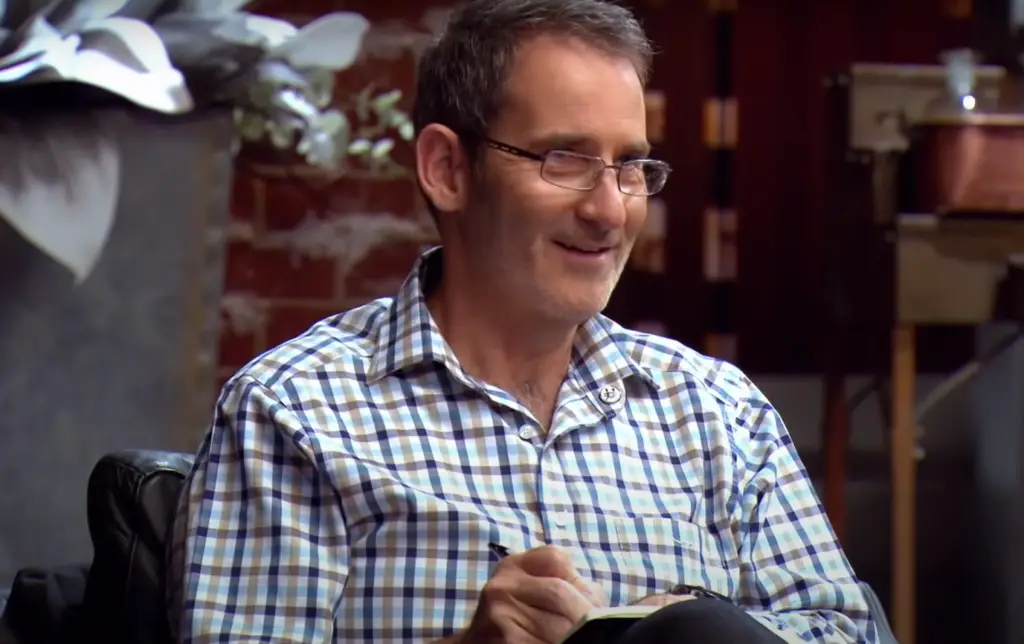 Will there be a left-handed version?
Currently, the AUUG grip has been specifically designed to offer optimal ergonomics for right-handed individuals and cannot be utilized with the left hand. However, assuming a significant level of interest, one of the initial priorities for the company would be to secure the necessary funding for the development and production of a left-handed version of the AUUG grip.
There are no technical obstacles preventing this endeavor. The company acknowledges the importance of providing a device that caters to the needs of left-handed individuals, as well as accommodating adventurous users who wish to play two Motion Synths simultaneously.
In the meantime, it is worth noting that the Motion Synth is user-friendly and individuals can swiftly enhance their proficiency in using it. This statement is not meant to patronize left-handed individuals but rather to emphasize the accessibility and potential skill improvement associated with the Motion Synth.
Which iOS audio apps can the AUUG Motion Synth play?
iOS applications that have the capability to receive "virtual MIDI" and operate in "background audio" mode are highly probable to be compatible with the AUUG Motion Synth.
Can I get the Motion Synth App without the Motion Synth Grip?
In the Apple App Store, you can find a free version of the Motion Synth App. Upon purchasing the Motion Synth Grip, a code will be provided to you, allowing you to upgrade the Motion Synth App to its complete functionality, which is necessary for it to work seamlessly with the Motion Synth Grip.
How does the AUUG Motion Synth work with a laptop?
Mobile devices such as iPhones and iPod touch have the capability to transmit musical control signals wirelessly using the coreMIDI protocol to MacBooks. This can be achieved by creating an "ad hoc" Wi-Fi network directly on your laptop, eliminating the need for a separate Wi-Fi router or additional equipment. For Windows laptops, similar wireless setups can be established using freely available third-party software.
The AUUG Motion Synth is compatible with any software that incorporates MIDI functionality. This includes popular programs such as GarageBand, Ableton Live, Pro Tools, Max, PD, Reaktor, Massive, and many others. Users have the flexibility to choose the software that best suits their preferences and requirements when using the AUUG Motion Synth.
Does the Motion Synth App produce its own sounds?
Starting from release 1.3, the Motion Synth App comprises a variety of built-in sounds that can be manipulated through both touch and motion controls. The app captures inputs from the device's touchscreen and motion sensors, utilizing them to generate musically expressive control signals. These signals can be further transmitted to other applications running on the same iOS device, or even external devices responsible for sound production.
The Motion Synth App offers a versatile platform for creating and controlling music, allowing users to explore a wide range of creative possibilities.
Can the AUUG Motion Synth send wireless MIDI to devices other than laptops?
While cable connections generally provide high reliability and low latency, wireless options have been constantly improving. By utilizing a Wi-Fi router to create an "ad hoc" Wi-Fi network and employing the iOS app "MIDIBridge", it becomes possible for two iOS devices to exchange wireless MIDI data.
This allows for the establishment of a MIDI chain in the following configuration: AUUG Motion Synth (via Wi-Fi) to iPod touch (via iRig MIDI) to the intended target device. This setup enables the seamless transmission of MIDI signals between devices, providing flexibility and convenience for musical applications.
What else do I need to play sounds with the AUUG Motion Synth?
If you desire to explore a wider range of musical sounds beyond what is provided within the Motion Synth App, AUUG has conducted tests with various applications that are compatible with the AUUG Motion Synth. While iPhones and iPod touch devices come equipped with built-in speakers, if you intend to be audible alongside other instruments, it is necessary to connect to an amplification system using a standard 3.5mm TRS audio cable.
Additionally, you have the option to listen to the produced sounds through earbuds or headphones connected to the integrated iOS device within the AUUG Motion Synth, allowing for a more personal listening experience.
Can the AUUG grip be used with an iPhone or iPod touch while it is in a case?
To ensure accurate alignment with the screen overlay, the front section of the AUUG grip is designed to fit your iOS device securely. Screen protectors or back surface protectors can be used without any issues. However, it is important to note that thicker items, such as cases, would need to be removed in order to properly fit your iOS device into the AUUG grip. This ensures a snug and precise fit for optimal performance and functionality.
Useful Video: AUUG Motion Synth Turns Motions Into Sound
---
References:
https://www.auug.com/faq/
https://geeksaroundglobe.com/auug-what-happened-after-shark-tank/
https://en.wikipedia.org/wiki/Shark_Tank_(Australian_season_2)