In case you missed it, Snacklins was a company that appeared on Shark Tank in Season 11. The product? A vegan pork rind, made with all-natural ingredients. The company managed to seal the deal with Mark Cuban. In this article, we'll answer some common questions about what happened to Snacklins after Shark Tank, and give you some tips on how you can succeed with your own business!
What Is Snacklins and Who Is Behind This Product
What initially started as a joke, turned out to be an incredibly successful business venture. Samy and his friend wanted to make pork rinds out of healthier ingredients, so they created a recipe that consists mainly of mushrooms, yucca, and soy ginger. Fried in sunflower oil, this delicious blend produces a crispy and crackling crunch that can't be beaten when it comes to taste. The result is an airy snack that has the same crunch as traditional pork rinds but with less fat and fewer calories.
Snacklins cost $ 3 per bag and originally came in 3 different flavors: BBQ, miso ginger, and cheese.
Snacklins are a guilt-free indulgence for those conscious of their health. Not only are Snacklins gluten-free, non-GMO, and vegan but they also have an incredibly low-calorie count at just 90 calories per bag! Kobrosly encourages customers to savor the entire bag with no worries about overindulging or feeling bloated afterward – all thanks to incredible taste without any strings attached!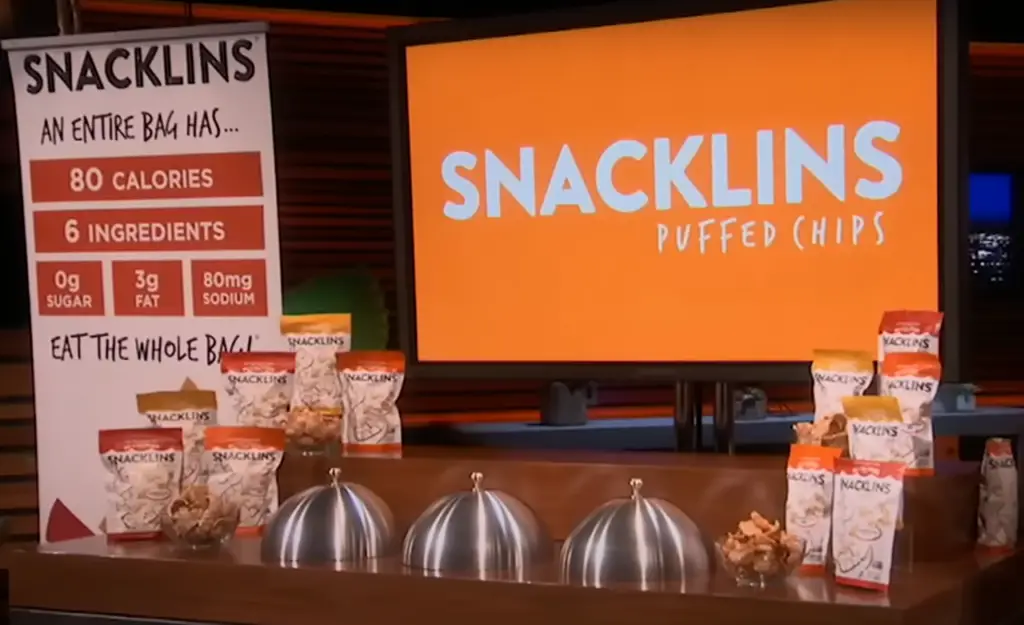 Kobrosly's incredible journey began in mid-Atlantic health food stores, and within a short time period, the company had expanded to an astonishing 1000 stores nationwide. And soon after they conquered WalMart and Amazon!
Samy and his business partner were committed to creating explosive growth for their brand, so they decided the best way to take it up a notch was by getting a Shark on board. That's why they applied to appear before the Sharks on Shark Tank! [1] [2]
Snacklins at the Shark Tank Pitch
Samy made an appearance at Shark Tank in the 11th season of the show. Samy seeks an investment of $ 250,000 in exchange for a 2.5% stake in his enterprise. Samy commenced his pitch by highlighting the product's low-calorie content and then provided samples. To everyone's delight, the Sharks were highly impressed with its taste.
The main reason why Samy appeared at the show is to find a strategic partner. The junk food scene is crowded and competitive, he knew that a well-known figure could help Snacklins stand out from the rest. A shark would also help him with the expansion of his kitchen.
Now the sales topic comes up, and Samy says he expects to hit $ 2 million for the current year. This is some impressive growth! The Sharks adore the snacks, yet they are not fond of the evaluation. In return, Samy explained that he owns just 30% of the company, and can't sacrifice much. Another thing that concerned the sharks was the fact that Samy wanted to make his own factory – something that they felt was too expensive. Samy tried to explain that this would allow him to expand the business and make it bigger, but the Sharks weren't convinced.
Mark puts forth a generous offer of $ 250,000 for 5% plus an additional 5% advisory shares, and Samy is quick to accept. Now that was a fast and successful negotiation! The Sharks are now a part of the Snacklin family and they plan to use their resources to help the product expand even further. [2]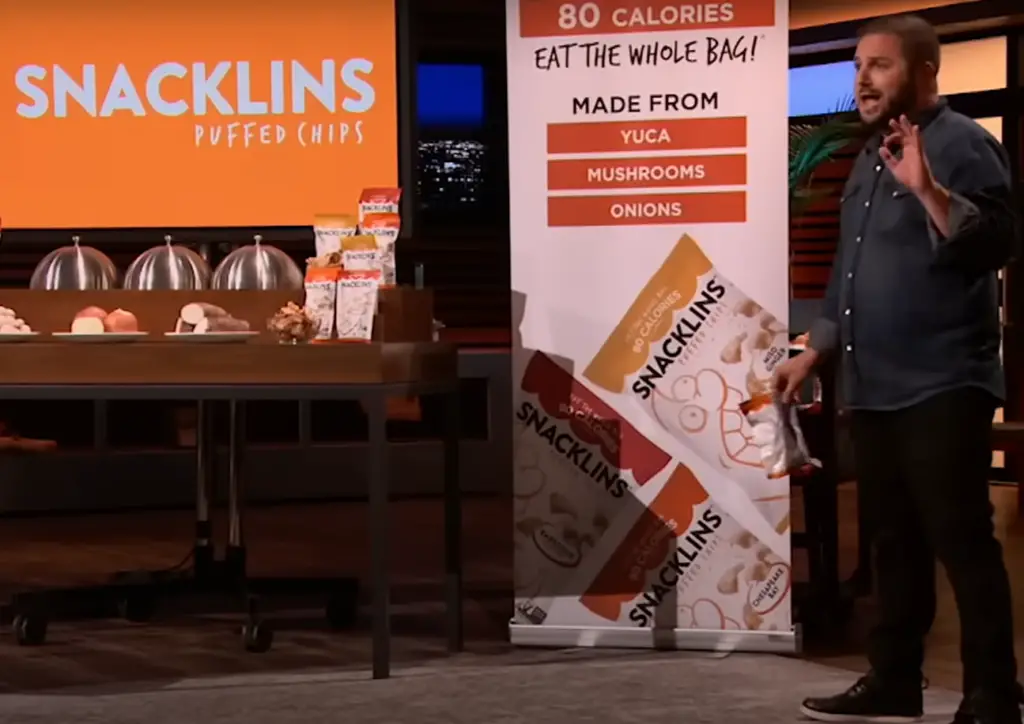 How Is Snacklins Doing After the Show?
After his appearance on Shark Tank, Samy was able to scale up production, launch new flavors, and develop an online presence for his business. This allowed him to bring in new customers from across the globe.
The Shark Tank effect took place and Snacklins saw an instant increase in sales. But as we all know, the Shark Tank effect isn't always long-lasting so how did it go for Snacklins?
Samy and his team made sure to make the most out of this newfound attention by launching new flavors and expanding their online presence. He managed to close the deal with Mark which gave him an additional $ 250,000 to boost his business's growth plus connections!
In December of 2020, the company conducted a full-scale rebranding of its packaging and launched larger multi-serve packs. Samy and co also appeared in a variety of outlets, including Forbes, Business Insider, and Entrepreneur among many others. This has given further exposure to the brand, helping it reach more customers.
Samy soon expanded to over 2500 stores worldwide. Mark proclaims his adoration for the product, adding that whenever he watches Shark Tank, he immediately scrutinizes the nutrition labels of all food businesses featured. Mark is delighted with not only the product but also his investment.
2022 brought the triumphant moment when our company surpassed its expected earnings of 2021, with a total annual revenue topping $ 13 million. And of course, this is just the start for Snacklins! The company is still striving for bigger and better accomplishments.
Recently, they have introduced a brand new Teriyaki flavor and a line of kids' snacks that are sure to be a hit. Salt and Vinegar + Cinnamon Churro flavors soon followed.
As for the prices, you can purchase a six-pack of 0.9 oz bags for $ 24.99. This is a solid value for the price and the product is sure to satisfy your cravings. On Amazon, the snacks have hundreds of positive reviews which speak volumes about the quality and taste of these delicious snacks.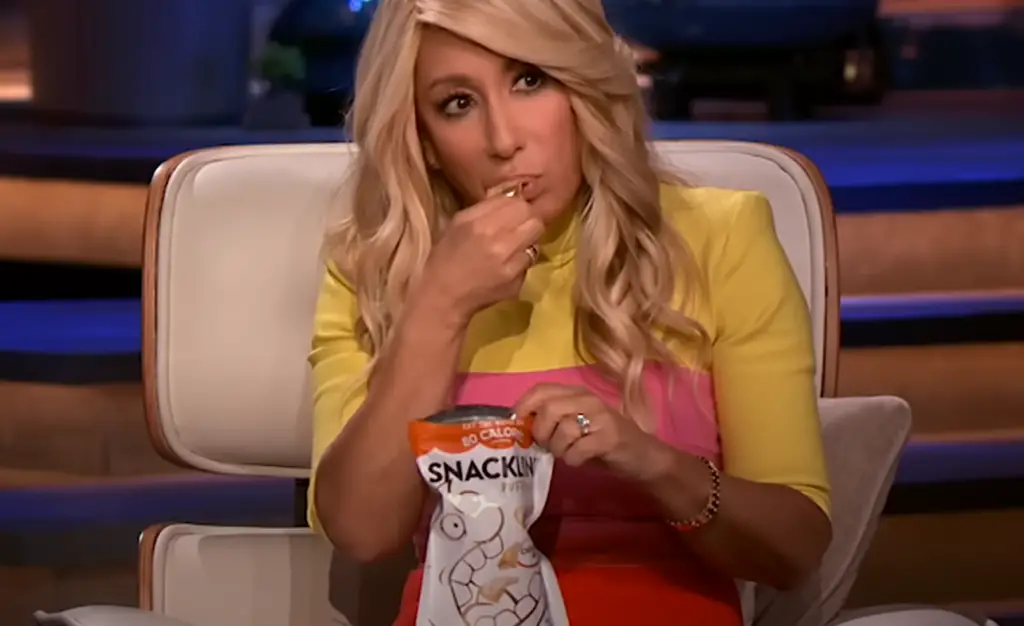 One thing you want to consider is that Snacklins are often out of stock on the official website. For this reason, you may want to check at your local grocery store if they carry it, or try to purchase it on Amazon.
You can find the newest information about Snacklins on their website and social media accounts. With the continued popularity of this product, we are sure to see more welcome innovations as the company continues to strive for success. Their Instagram boasts 18.5k followers and they continue to trend into the future. Facebook has a smaller circle of followers but still has a dedicated and growing audience.
We believe that Sammy's success lies in the product itself, he doesn't shove it down people's throats, instead relying on word of mouth and taste to make the sale. With a unique product and an even more unique business plan, Snacklins is here to stay! [2] [3] [4] [5] [6]
Snacklins Net Worth
The success of Snacklins can be attributed partly to their unique product but also to their savvy marketing efforts which have enabled them to reach more customers than ever before. With celebrity endorsements from famous athletes such as Steph Curry and Shaquille O'Neal helping to spread the word even further, these tasty snacks are becoming increasingly popular with consumers around the world.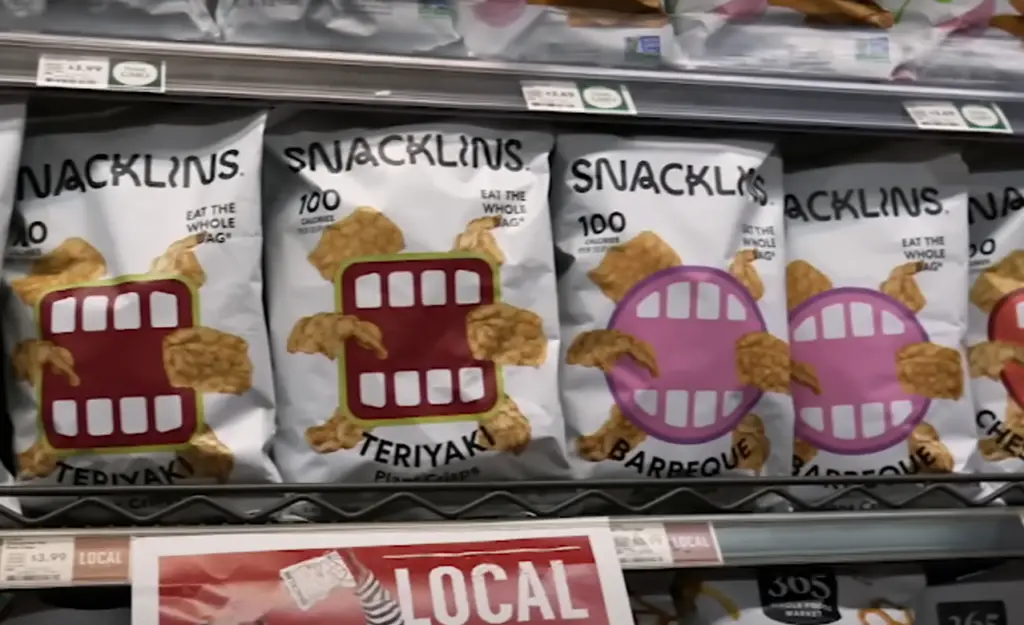 As for future prospects, Snacklins is sure to keep growing and expanding as Samy continues to innovate and reach new heights. With their creative marketing strategies and dedication to providing the highest quality product, Snacklins is sure to remain a staple among snack food companies. [7]
---
FAQ
What are Snacklins?
Snacklins are the popular vegan pork rind snack. Crafted from a combination of yuca and mushrooms, Snacklins are 0g net carbs, certified vegan, gluten-free, non-GMO, and low fat. Each serving contains only 90 calories and provides an excellent source of plant protein for a satisfyingly crunchy snack that packs a flavorful punch.
Samy has truly put his heart and soul into creating Snacklins and it shows. New flavors are constantly being added to the snack line, from BBQ to Teriyaki. Each flavor is carefully crafted with unique ingredients that are not found in any other pork rind alternative on the market.
Did Snacklins get a deal on Shark Tank?
Yes, Snacklins was offered a deal on Shark Tank in November 2019. After careful consideration and negotiations, the founders of Snacklins accepted an offer from Mark Cuban for $ 250,000 for 5% plus an additional 5% advisory shares.
This allowed them to launch their product nationally, and they have since built a strong presence in the snack food market. Snacklins managed to increase their retail presence from fewer than 100 stores to over 1,000 in less than a year. This includes major retailers such as Target, Walmart, Whole Foods, and Sprouts.
The company also expanded its online presence by launching a website for direct-to-consumer sales and partnering with major e-commerce sites like Amazon. They now have an expansive selection of products available in stores across the country.
How much are Snacklins?
You can also buy Snacklins in batches of 6 bags. This is a good way to save money if you are sure that you will be eating through them quickly.
Who is the owner of Snacklins?
Samy Kobrosly is the founder and owner of Snacklins, LLC. He started his company with a mission to create healthier snacks that taste as good as pork rinds without all of the unhealthy ingredients. Kobrosly developed an innovative production process using dehydrated mushrooms and other ingredients, which resulted in a vegan snack that had half the fat and calories of regular pork rinds.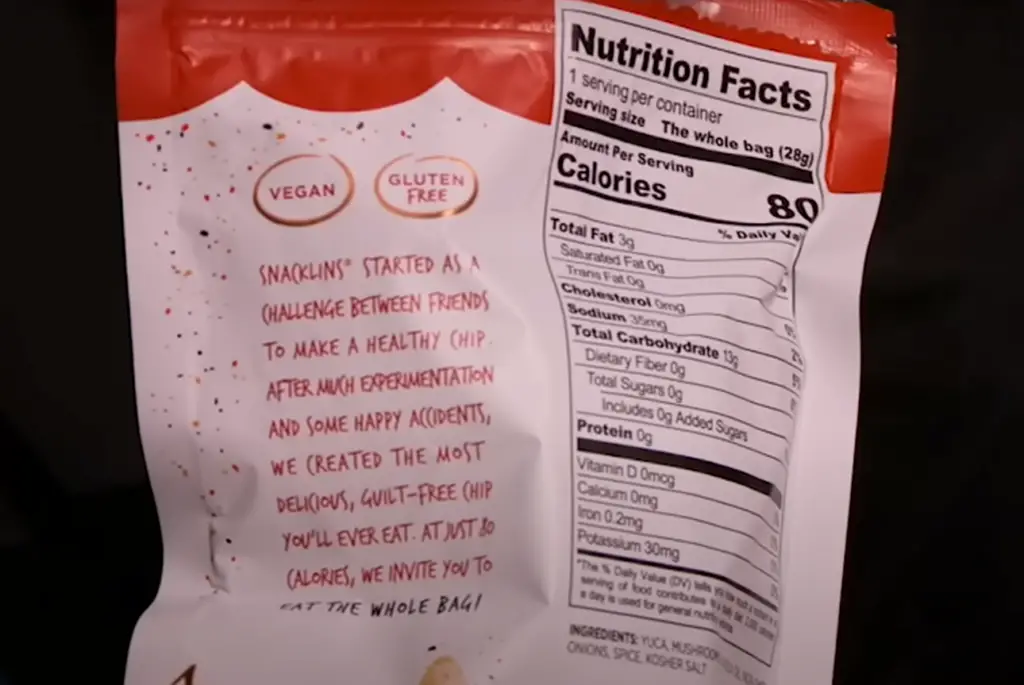 Kobrosly appeared on Shark Tank in season 11 and pitched his product to the Sharks. He was able to get a deal with investor Mark Cuban and has since seen tremendous growth for his product. In 2020, Snacklins became available in over 3,400 stores across the United States.
Who invested in Snacklins on Shark Tank?
Mark Cuban has invested in Snacklins on Shark Tank. Cuban offered the owners $ 250,000 for 5% plus an additional 5% advisory shares which were accepted. Luckily the deal had closed and the company was able to make huge leaps in its business, thanks to the exposure from Shark Tank.
Snacklins' founders had been selling their products at farmers' markets, but with Cuban's involvement, they were able to scale up and get into other regional stores like Whole Foods. The investment also helped them expand their distribution network and launch new product lines. In addition, the team has created a strong online presence with an eCommerce store of its own.
Useful Video: Shark Tank Product Review | Snacklins
Conclusion
Samy Kobrosly came up with the idea of vegan pork rinds together with his friend. What started as a joke eventually turned out to become a successful business. While Samy managed to reach decent success on his own, he became even more successful after appearing on Shark Tank. With the help of Mark Cuban, Samy was able to expand his business and make Snacklins a household name.
Today, Snacklins is a thriving company that continues to innovate and create new flavors of vegan pork rinds. They have also launched several other snack foods such as chips, crackers, and popcorn. With the help of Mark Cuban, Samy Kobrosly has been able to turn an idea into a successful business and bring healthy snacks to people all over the world.
Snacklins have also been featured in major media outlets such as The New York Times, Forbes, and Fortune Magazine. They now offer several flavors of vegan pork rinds too. But most importantly, their annual sales for 2022 had hit $ 13 million!
Hopefully, this article provided useful information about what happened to Snacklins after Shark Tank in order to inspire future entrepreneurs with similar dreams. As always, it's important for any entrepreneur or investor to remember that success comes down to hard work and dedication. Thanks for reading!
---
References:
https://www.sharktankblog.com/snack-lins-vegan-pork-cracklin/
https://www.sharktankblog.com/business/snacklins/
https://snacklins.com/
https://www.instagram.com/eatsnacklins/?hl=en
https://www.facebook.com/eatsnacklins/
https://www.amazon.com/stores/page/29832B38-64C0-4D61-9942-38EDB493D770?ingress=2&visitId=4535c2bd-ac07-4365-a9e7-6aa468b2843e&ref_=ast_bln
https://insidergrowth.com/snacklins-net-worth/