The popular TV show Shark Tank features entrepreneurs pitching their business ideas to a panel of potential investors, or "sharks." These sharks can be extremely successful businessmen and women, so it's no wonder that people are curious about their net worth. In this article, we will answer some of the most common questions about the Shark Tank cast and their net worth. We'll also provide some helpful tips on how you can increase your own net worth. Thanks for reading!
Shark Tank Cast: Who Are They?
As you may know, Shark Tank is an American reality TV show produced by Mark Burnett. The show features a panel of "sharks" (i.e., investors) who listen to pitches from entrepreneurs and decide whether or not to invest in their businesses. The show has been on the air since 2009 and has become one of the most popular shows on television, with an average of 4 million viewers per episode.
The Sharks on Shark Tank are some of the most successful business people in the world. They're worth billions, and they've made their money through a combination of hard work, smart investments, and sheer luck.
But who are these sharks, and how did they make their money?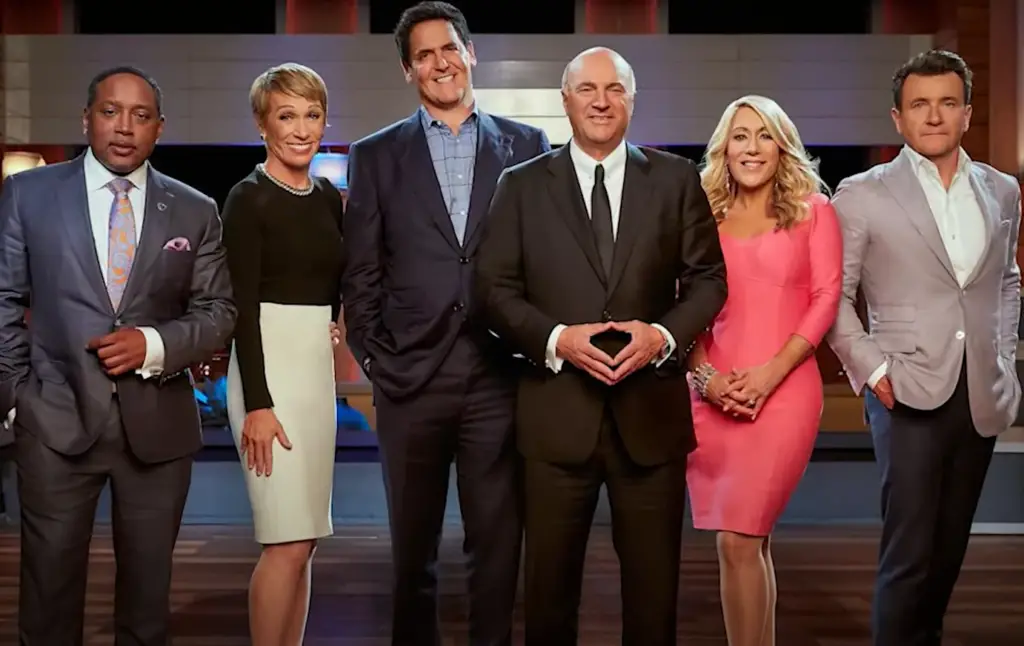 To generalize, the Sharks on Shark Tank are self-made millionaires or billionaires who have built their businesses from the ground up. Most of them started with very little money and have turned their companies into massive enterprises.
Here's a quick list of each Shark that has made regular appearances on the show, along with a brief summary of their business successes: [1] [2]
Mark Cuban;
Barbara Corcoran;
Kevin Harrington;
Kevin O'Leary;
Daymond John;
Robert Herjavec;
Lori Greiner;
Net Worth of Shark Tank Cast Members
Now that we know a little bit more about who the Sharks are, let's discuss their businesses and net worth in more detail!
Mark Cuban
Cuban is the owner of the NBA's Dallas Mavericks, Landmark Theatres, and Magnolia Pictures, and is also a television personality, appearing as one of the main "sharks" on the ABC reality show – Shark Tank.
Cuban was born in Pittsburgh, Pennsylvania, in 1958. He graduated from Indiana University in 1981 with a bachelor's degree in business administration. He then moved to Dallas, Texas, where he worked various jobs before starting his own computer consulting business called MicroSolutions in the early 1980s. He even was selling garbage bags prior to that!
In 1990, Cuban and his business partner sold MicroSolutions to CompuServe for $ 6 million. Cuban then founded Broadcast.com in 1995, a streaming video and audio website that was later sold to Yahoo! for $ 5.7 billion in 1999.
After the sale of Broadcast.com, Cuban turned his attention to the NBA's Dallas Mavericks, which he purchased for around $ 280 million in 2000. The team went on to win the NBA Championship in 2011.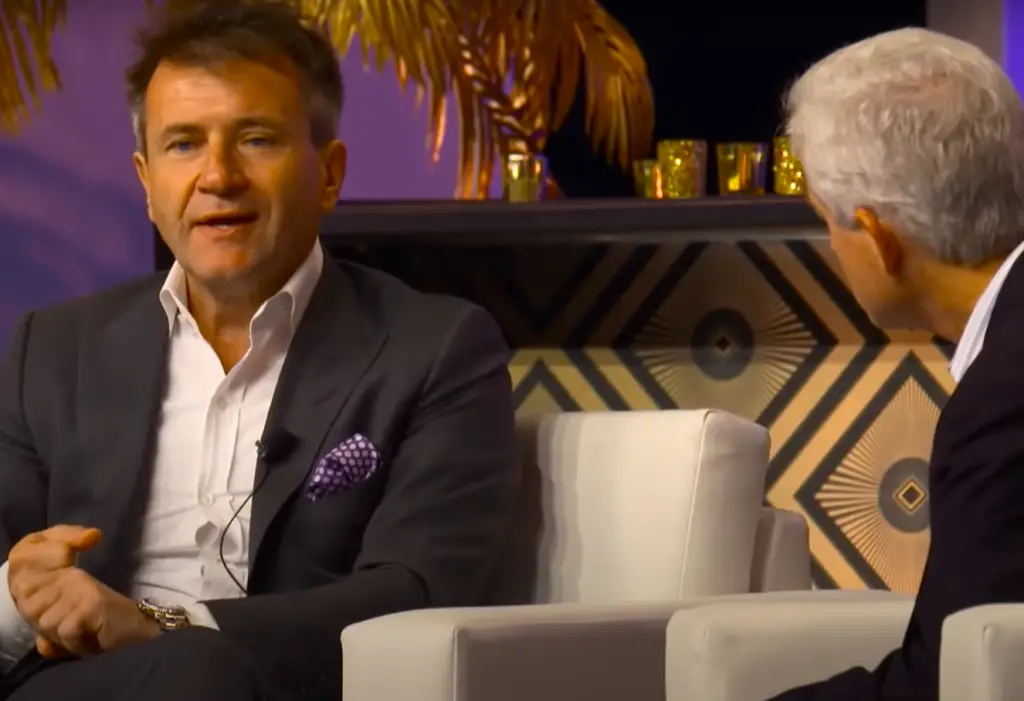 In addition to his business ventures, Cuban is also a well-known philanthropist, donating to various charities and causes over the years.
He is also the owner of the most deals made in Shark Tank history with over 151 investments! Many enterprising entrepreneurs have benefited greatly from his mentorship and financial backing. [3] [4]
Kevin Harrington
Harrington began his career in infomercials and direct-response television marketing in the 1980s. He was one of the first to market the enhanced infomercial, a device that allowed to fill the dead time in between program segments with a commercial message.
In 2000, Harrington founded As Seen On TV, Inc., a brand that helped bring many popular infomercial products to mainstream retailers.
Harrington has also been involved in several successful startups, including an online coupon company and a social media platform. [5] [6]
Kevin O'Leary
In 1983 he co-founded SoftKey Software Products, a technology company that sold software for personal computers during the 1980s and 1990s. He is also behind Storage Now, a self-storage company, and O'Leary Funds, an investment fund company.
O'Leary later served as an investor on the CBC television show Dragons' Den and its international equivalents before joining the cast of Shark Tank in 2009.
He is also a venture capitalist, having invested in even the most niche companies. O'Leary has appeared on several television shows, including CNBC's "Mad Money". He is the author of two books: "Cold Hard Truth: On Business, Money & Life" and "The Cold Hard Truth on Men, Women & Money."
In January 2017, he decided to run for the leader of Canada's Conservative Party but later withdrew his bid in April even though he was one of the frontrunners. [7] [8]
Daymond John
Daymond John is an American businessman, entrepreneur, television personality, author, and investor. He is best known as the founder of the urban streetwear company FUBU, and as a "shark" on the Shark Tank.
Daymond John's primary source of income is his clothing company FUBU. Founded in 1992, FUBU has gone on to generate billions of dollars in revenue. In addition to his clothing company, John also earns money from his appearances on Shark Tank and through various investments he has made over the years. Just like many of his fellow colleagues, Daymond started small by working as a waiter at Red Lobster, yet he managed to kickstart his clothing business just with these funds!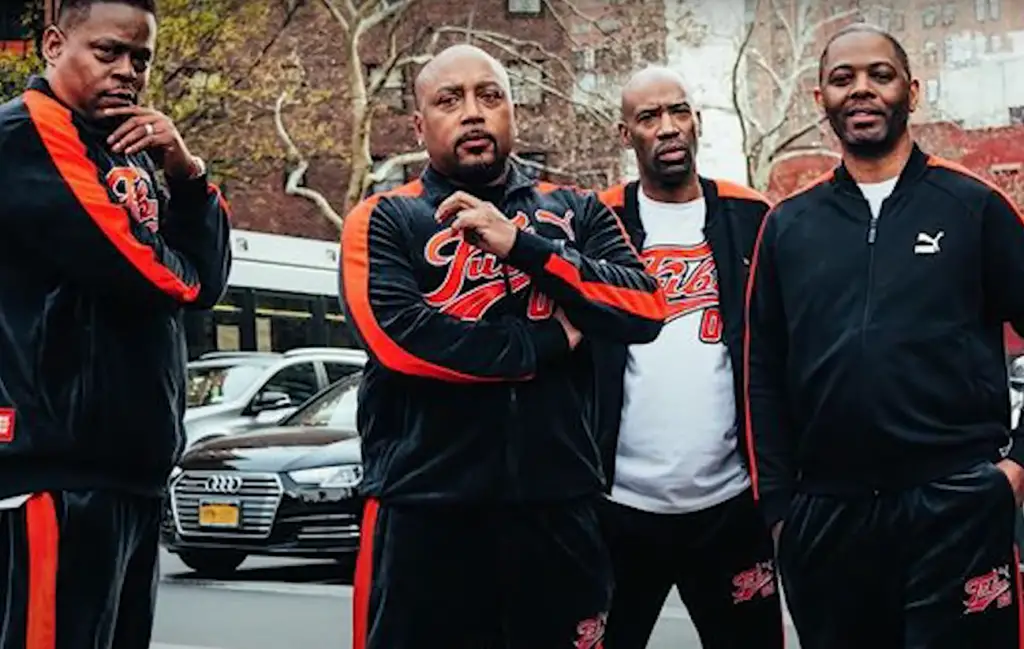 Robert Herjavec
Robert Herjavec is a Canadian businessman, television personality, investor, and author. He appears as a shark on the ABC reality television show Shark Tank. As of 2022, Robert Herjavec's net worth is $ 200 million.
Herjavec was born in Croatia in 1962 and had to escape from a communist country to Canada with his family when he was eight years old. He started out working by selling newspapers on the street corner and eventually went on to become a successful entrepreneur. Yes, Herjavec eventually started his own computer reselling business called BRAK Systems basically in his own basement. He then sold the company to AT&T for $ 30.2 million in 2000.
After selling BRAK Systems, Herjavec founded The Herjavec Group, a global information security company.
Herjavec has also authored two books, The Will to Win and Driven. He is a regular contributor on CNN, CNBC, and other news outlets. [11] [12]
Lori Greiner
Greiner was born in Chicago, Illinois. She graduated from Loyola University with a degree in communications and then went on to work as a journalist for a local newspaper. In 1996, she created her own company called For Your Ease Only, Inc. The company designed and manufactured products that made life easier for people with busy lifestyles.
In 1998, Greiner appeared on an episode of the home shopping channel QVC to sell her line of products. She was so successful that she became a regular on the channel and is now known as one of their most popular personalities.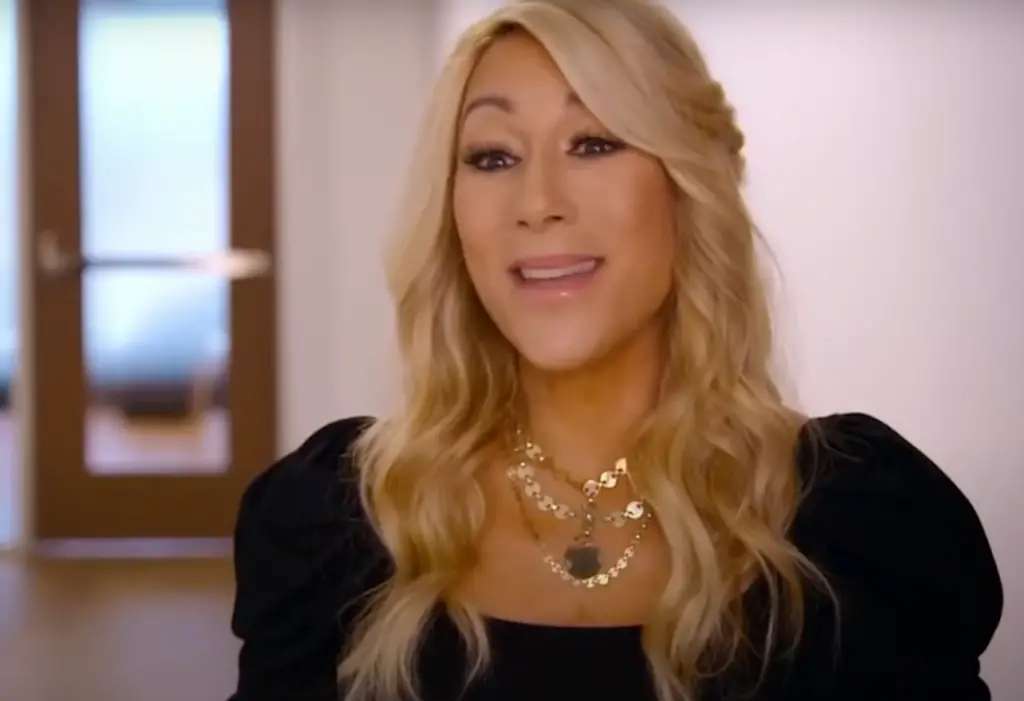 To date, Greiner has created over 400 products and holds 120+ patents. In addition to her work on Shark Tank, Greiner has also hosted her own TV show called Clever & Unique Creations by Lori Greiner. She has the second biggest amount of deals made in the Shark Tank so far. [13] [14]
Barbara Corcoran
Barbara Corcoran is an American businesswoman, investor, television personality, and author. She is also one of the main sharks at the Shark Tank, and an Executive Producer too!
Corcoran was born in Edgewater, New Jersey to parents who were both schoolteachers. She is one of ten children and grew up in a classic working-class Irish Catholic family. After graduating from high school, she attended St. Thomas Aquinas College where she graduated with a degree in education.
After college, Corcoran tried teaching for a while but wasn't very excited about it. She then moved to New York City where she worked as a waitress and then as a residential real estate broker. In 1973, she founded The Corcoran Group, a real estate brokerage firm. The company grew and was sold to NRT Incorporated in 2001 for $ 66 million.
By hitting 23, Barbara has worked around 30 jobs! From a Dairy Queen ice cream scoop to a typist at an insurance company to a diner waitress, Barbara has pretty much done it all. It was during her time working as a waitress that she realized that tips were not based on how hard you worked but on how your customers perceived you. This was a major turning point in her life and career as it led her to start her own real estate business, The Corcoran Group. And the rest, as they say, is history!
Barbara started her first business with just around $ 1,000 (what's more, it was a loan!) and it grew into a multimillion-dollar company. She eventually sold it for $ 66 million. Barbara is now a regular investor on Shark Tank where she invests in other people's businesses.
Apart from her business ventures, Barbara is also an author. She has written two books – If You Don't Have Big Breasts, Put Ribbons on Your Pigtails, and Nextville: Amazing Places to Live the Rest of Your Life.
So, how much is Barbara Corcoran really worth?
---
FAQ
Is everyone on Shark Tank a billionaire?
Sharks at Shark Tank are all crazy rich, there's 0 doubt about it. But are they all billionaires? Well, only Mark Cuban can claim that title. The Shark has an impressive net worth of $ 4.6 billion, as of November 2022. All other Sharks have passed the $ 100 million mark, but they're not quite billionaires yet.
However, Mark isn't the richest Shark to make a deal on the show. That honor goes to Richard Branson, who has a net worth of $ 5.7 billion. He appeared on the debut episode of season 9 and invested in Locker Board, a skateboard company started by a 11-year-old boy with huge ambitions!
Who is the richest of the Shark Tank cast?
The title of richest Shark Tank cast member definitely goes to Mark Cuban. As of 2022, Mark Cuban's net worth is an estimated $ 4.6 billion dollars. This makes him not only the richest person on the Shark Tank show but also one of the richest people in the world. The second richest title belongs to Kevin Harrington, with a net worth of $ 450 million dollars.
How much has Mark Cuban made on Shark Tank?
Since Mark Cuban has been a part of the show, he has made some pretty impressive deals on Shark Tank. In fact, he is one of the most successful sharks on the show. From the 151 deals he made so far, he has made around $ 6,1 billion in total.
How much does the cast of Shark Tank make per episode?
While it hasn't been stated publicly how much the Sharks make per episode, we can infer from what we do know that it is a substantial amount. Based on the fact that they are all successful business people in their own right, it stands to reason that they are paid handsomely for their time and expertise.
Variety did their research and from it, we can say that they are earning around $ 50,000 per episode. This means they make more than a million for the full season!
Does Shark Tank pay the sharks?
Like with any job, the sharks get paid for their time and effort. While it's hard to say how much exactly they earn since their earnings were never made public, we and many other reliable sources believe that they each make a base salary of $ 50,000 per episode.
On top of their base salary, the sharks also get a percentage of any deals they make on the show. This could be in the form of an equity stake, a royalty arrangement, or a combination of both. For example, if a shark invests $ 200,000 for 10% equity in a company featured on the show and that company goes on to make $ 1 million in sales, the shark would earn back their original investment plus an additional $ 100,000 in profit (10% of $ 1 million).
And the Sharks are genuinely excited about the products they endorse, so it's not simply a case of them getting paid to say nice things about something, the money invested is their own. They all too started small at one point!
Which shark has made the most deals?
The biggest investor in the show is by far, Marc Cuban. In 10 seasons of the show, he has made 151 deals totaling over $ 36 million. He has also invested in some of the most successful companies to come out of the show, including InstaFire, Shower Toga, and GroupHug.
Other sharks who have made significant investments on the show include Lori Greiner (119 deals totaling $ 22 million), Robert Herjavec (88 deals totaling $ 24.6 million), Daymond John (84 deals totaling $ 15.1 million), Barbara Corcoran (85 deals totaling $ 10 million) and Kevin O'Leary (75 deals totaling $ 16 million).
Useful Video: Net Worth of The Sharks on Shark Tank
Conclusion
The Shark Tank cast are some of the richest people on television. With an average net worth of $ 400 million, these self-made millionaires are an inspiration to many. Although their businesses and investments vary, they all have one thing in common: a passion for what they do.
From this article, we concluded that Mark Cuban is the richest Shark with a net worth of $ 4.6 billion. It's hard to beat that. The second place on the list belongs to Kevin Harrington with a net worth of $ 450 million. He is closely followed by Mr. Wonderful himself, Kevin O'Leary, with a net worth of $ 450 million.
The rest of the Sharks are not far behind with their own impressive net worths. Robert Herjavec has a net worth of $ 200 million, Lori Greiner has a net worth of $ 150 million, Daymond John has a net worth of $ 350 million, and last but not least, we have Barbara Corcoran with a net worth of $ 100 million.
Whether you're a fan of the show or not, there's no denying that the Sharks are successful beyond measure. And they have helped plenty of entrepreneurs turn their dreams into reality. What's not to love about that?
We hope this guide has provided some insight into their impressive wealth. What did you think of this post? Did we miss anything? Let us know in the comments below!
---
References:
https://www.scmp.com/magazines/style/celebrity/article/3131800/whos-richest-shark-tank-cast-member-net-worths-ranked-nba
https://techiegamers.com/shark-tank-cast-net-worth/
https://www.forbes.com/profile/mark-cuban/?sh=b4586c6a04ae
https://www.britannica.com/biography/Mark-Cuban
https://www.thesharkgroup.com/speaking/kevin-harrington/
https://www.prweb.com/releases/2022/9/prweb18892633.htm
https://www.britannica.com/biography/Kevin-OLeary
https://www.kevinoleary.com/about/
https://www.thehistorymakers.org/biography/daymond-john-39
https://daymondjohn.com/
https://www.businessnewsdaily.com/2087-robert-herjavec-success.html
https://robertherjavec.com/about/
https://lorigreiner.com/about-lori/
https://abc.com/shows/shark-tank/cast/lori-greiner
https://www.barbaracorcoran.com/about/
https://www.famous-entrepreneurs.com/barbara-corcoran